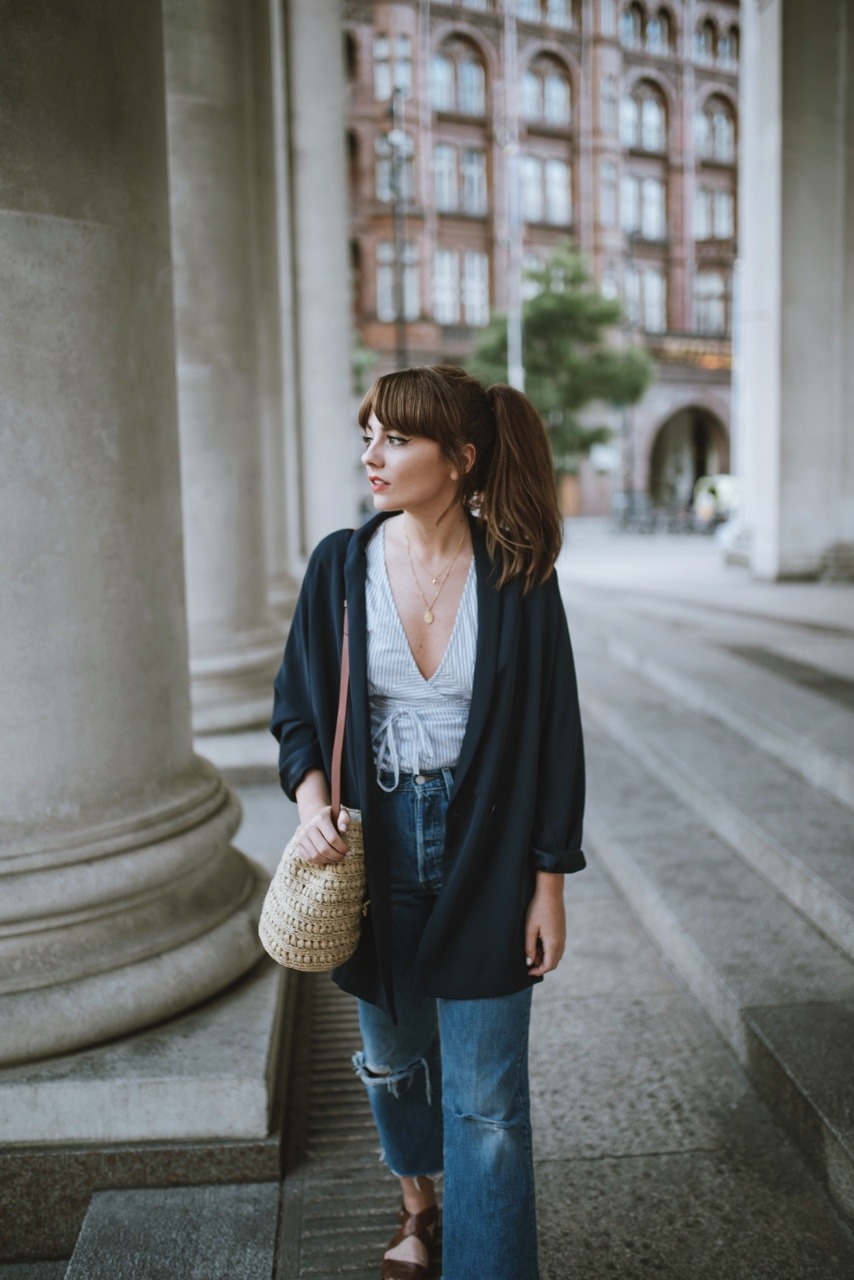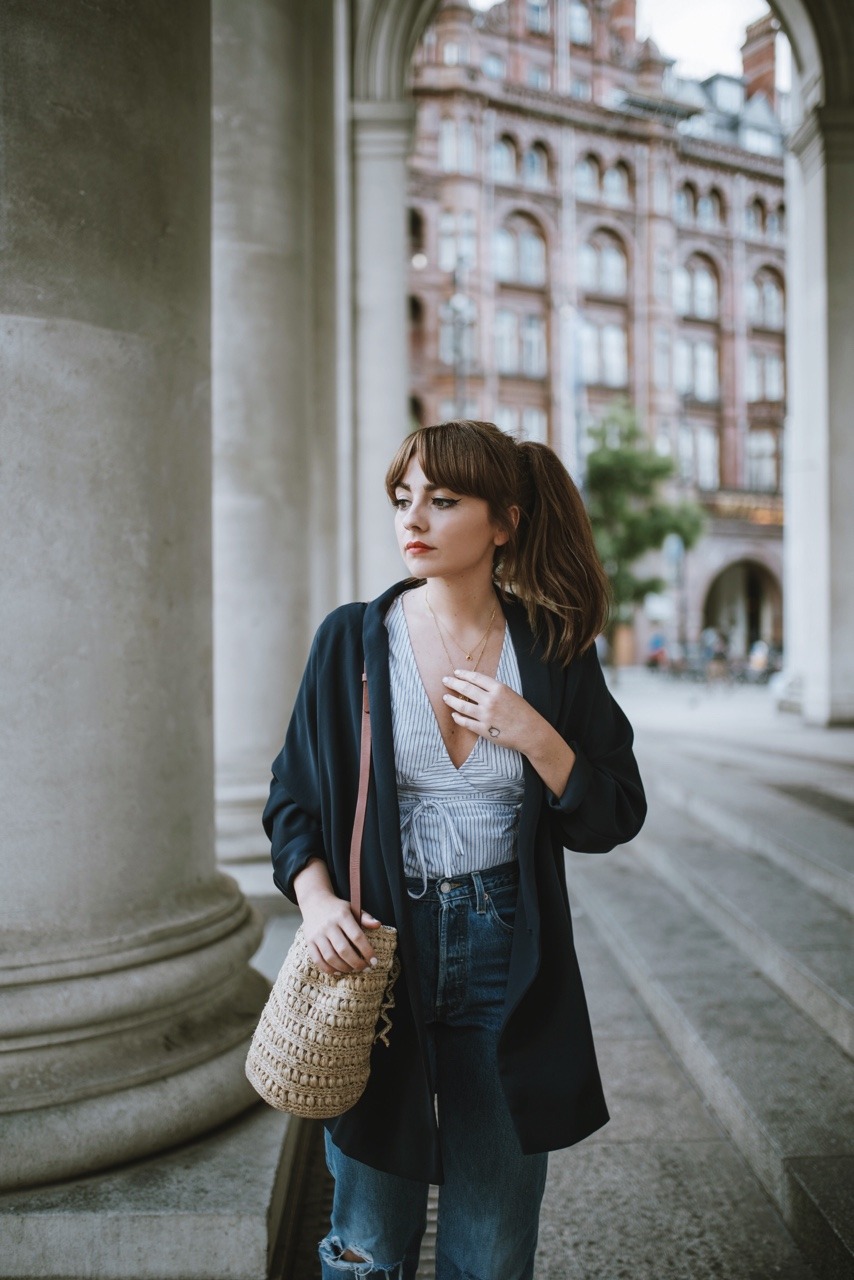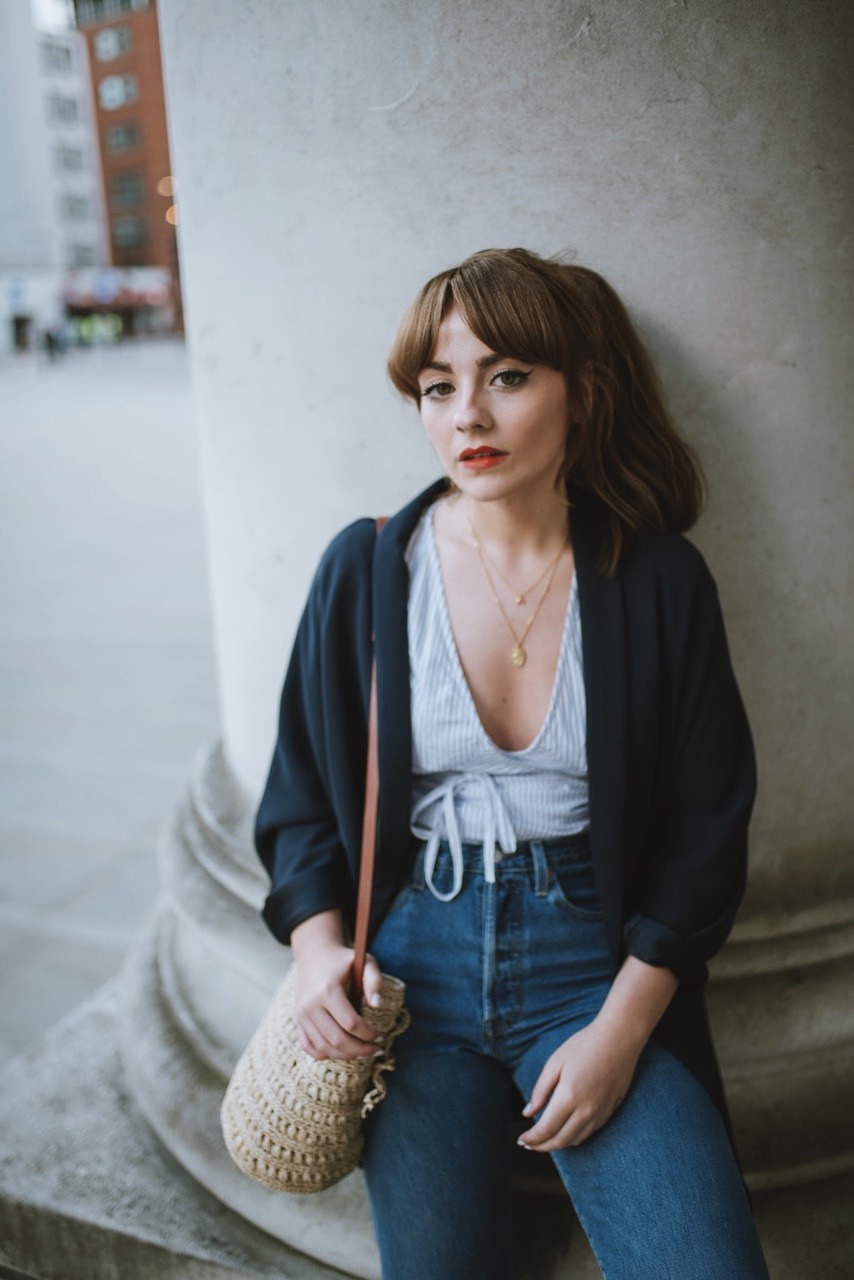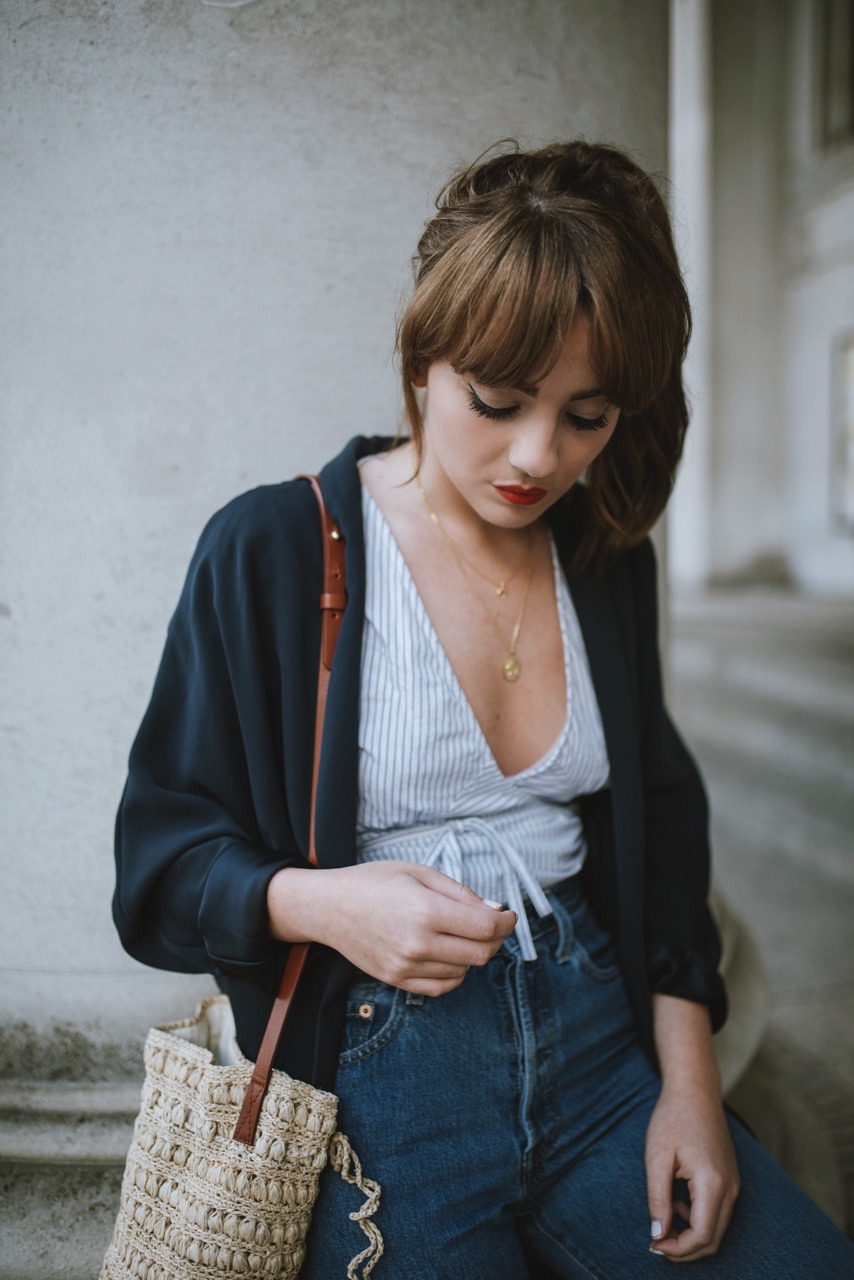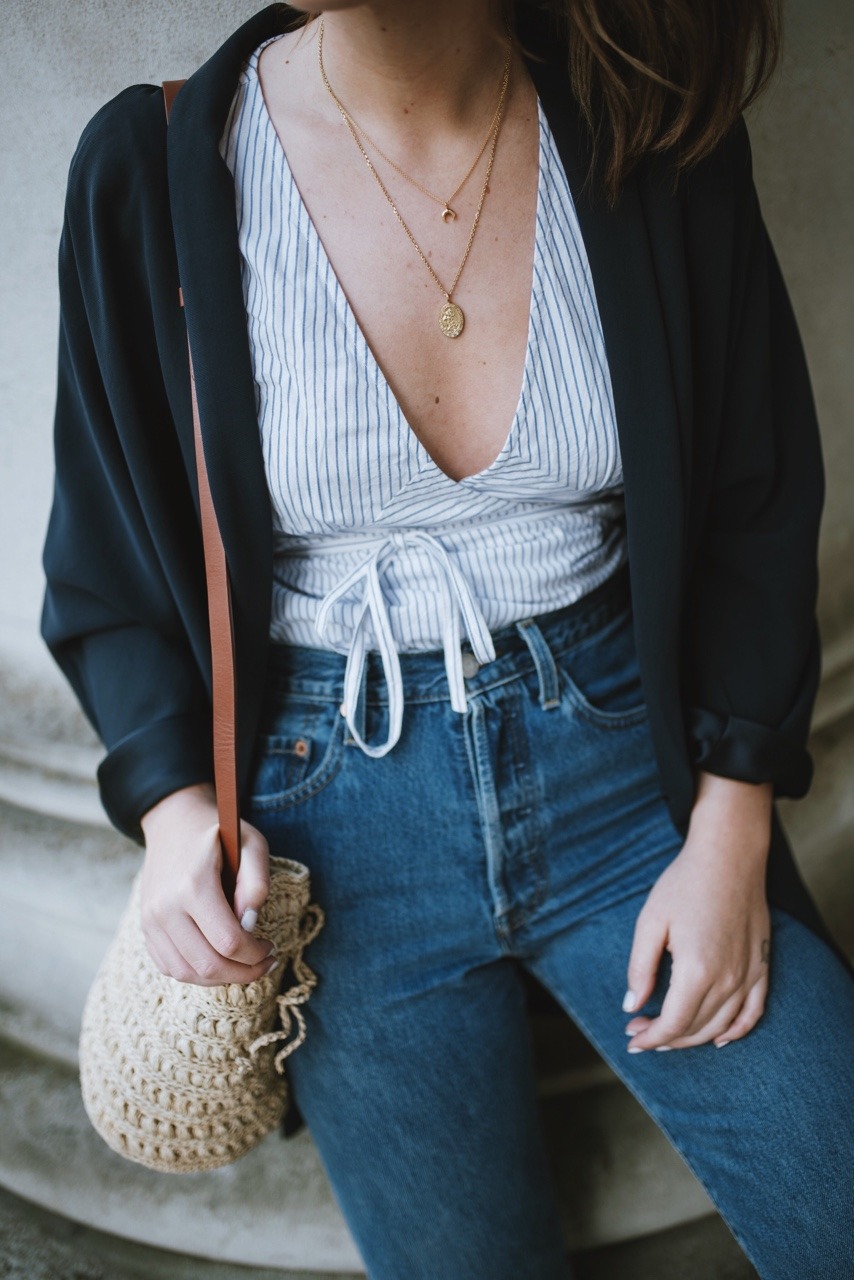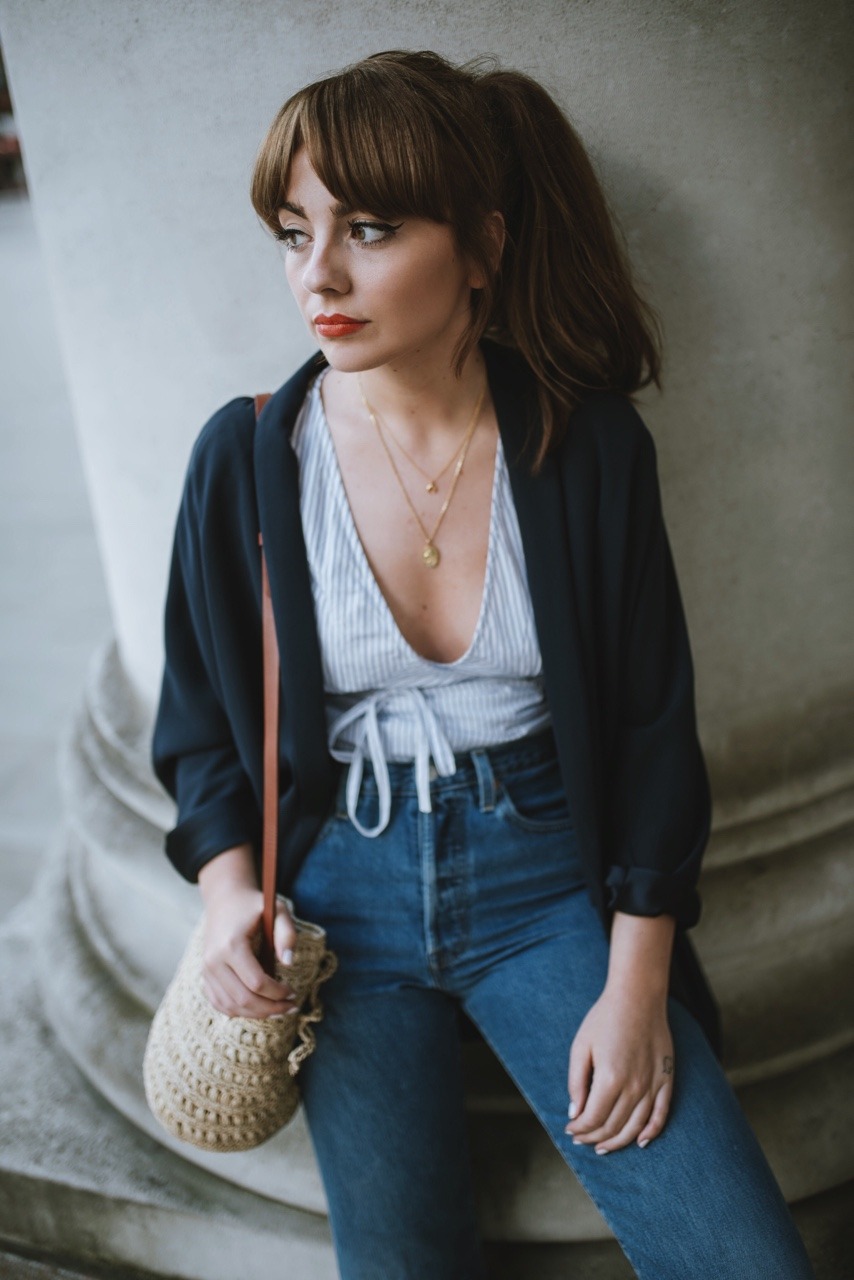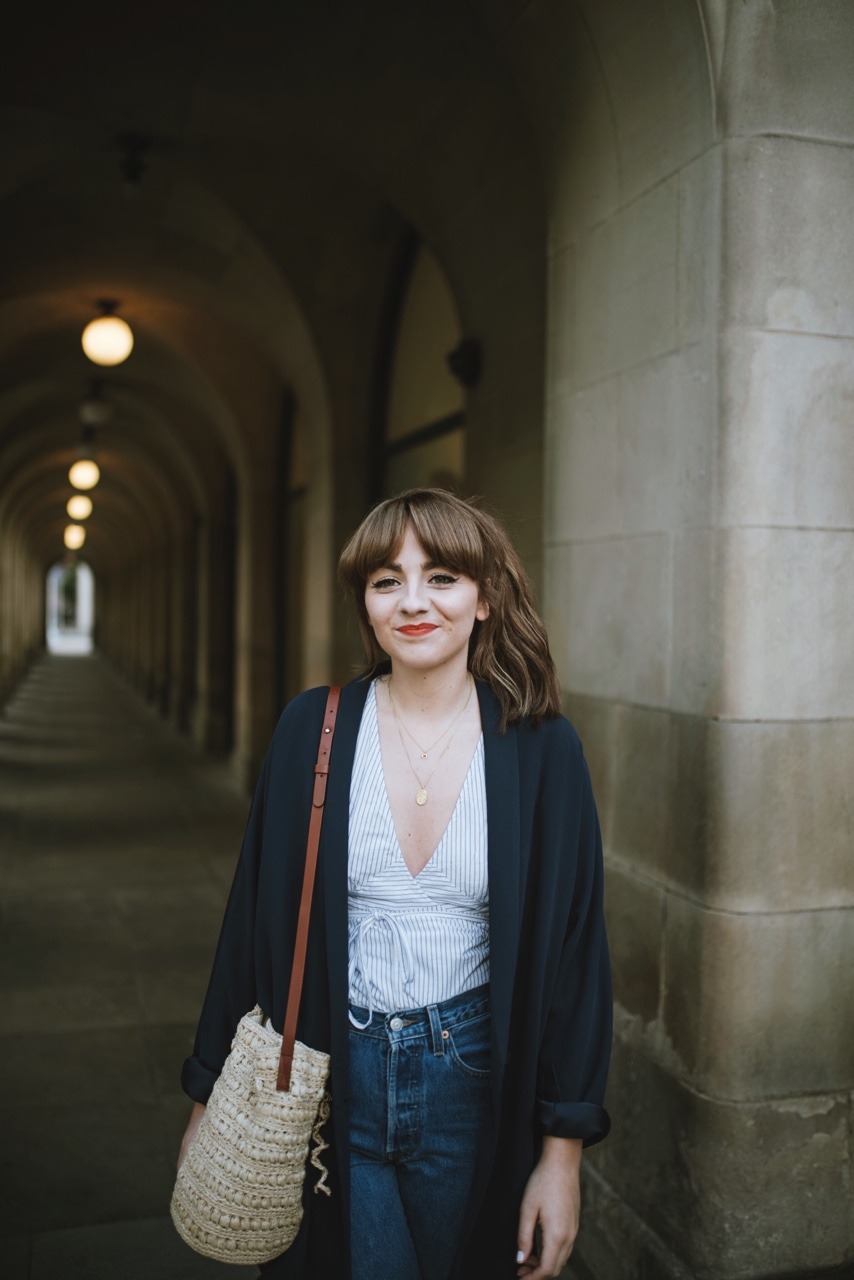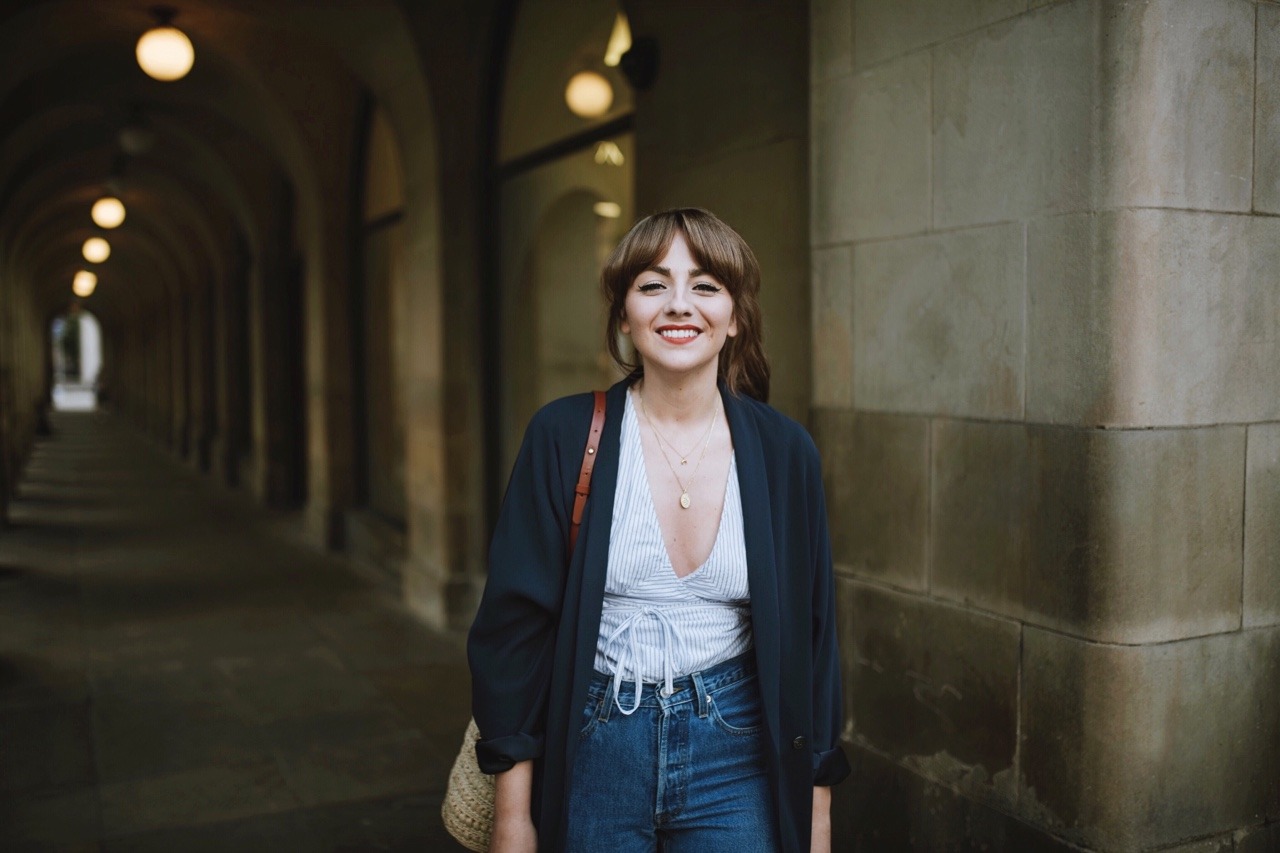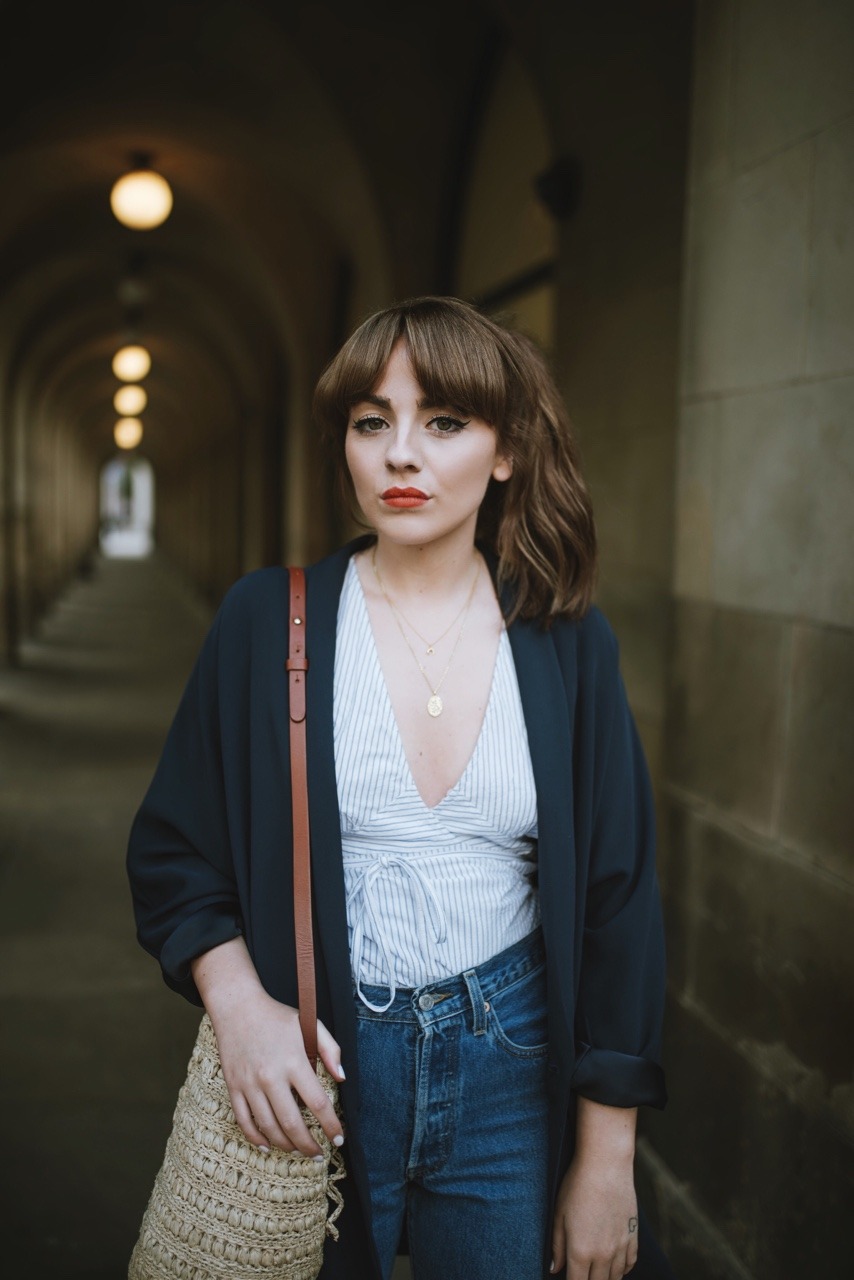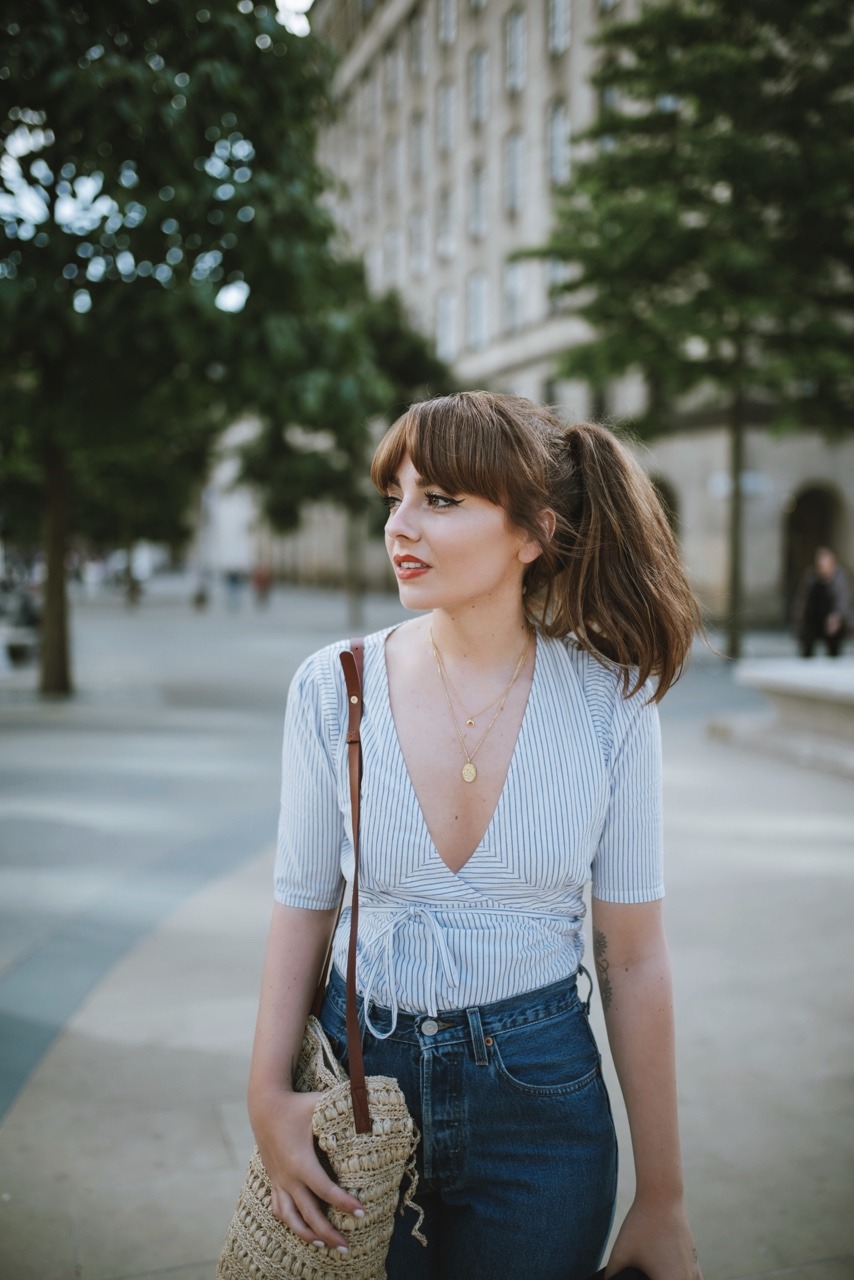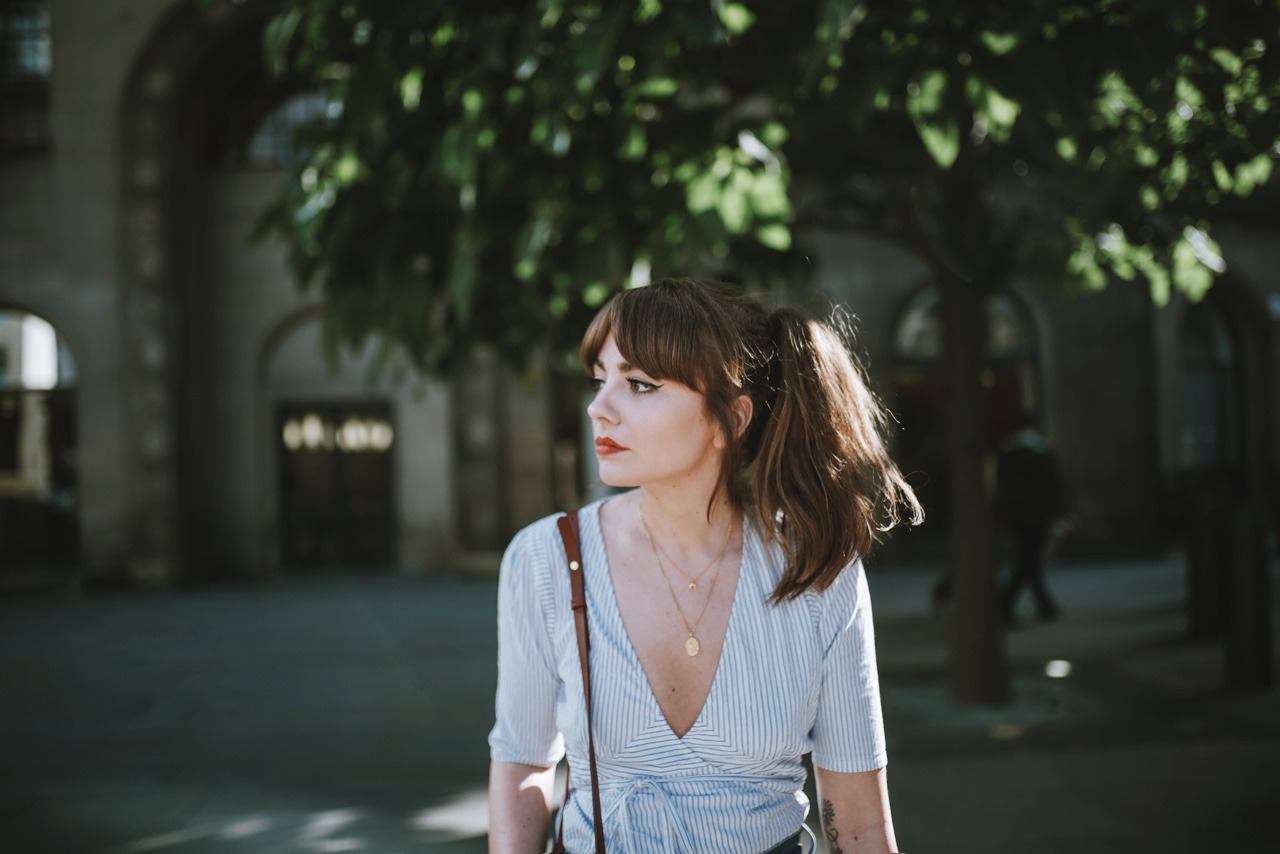 When I'm feeling uninspired by my wardrobe, or having one of those off days where everything I try on makes me feel like some sort of potato – there's one combination in particular that I know I can always rely on. High waist denim, a simple blouse or T-shirt, and a fail-safe oversized blazer thrown in for good measure! It has become a uniform of sorts, something I return to time and time again, and that naturally seems to update itself from season to season…
Obviously not in some magical transformation (I wish), but in the sense that as the weather changes, so do the pieces that I reach for. In winter, I'm likely to wear a high neck jumper and boots with my jeans and blazer, but as soon as summer comes around, anything floaty and breezy will do the trick. A blazer and a pair of jeans creates the perfect foundation for any typical summer's day here in Manchester and here's a few reasons why…
If it's raining – a simple T-shirt and a pair of Converse to shield your feet is always a winner. If it's slightly cooler, you can wear a thin knit jumper and a pair of loafers for ultimate daytime chic. There really isn't much that a blazer and high waist denim won't go with, so you can create a look that's entirely catered to both your body shape and personal style. Grab that umbrella (unless you're someone who looks cool with wet hair, I envy you if so) and you're good to go for a day in the city! A cross body bag always helps to tie this look together too – particularly if you're blazer is quite oversized. This is definitely my top tip for creating a bit of a silhouette with slightly more shapeless pieces.
If the sun is shining – add a simple wrap blouse or cami top, layer some delicate jewellery, and pop the blazer inside your summer bag for any unexpected downpours. A wrap blouse is my favourite this summer as I find them really flattering, and they always make me feel a little more confident. This one from Rouje is perfect because it's low on the chest, but I don't have to keep constantly checking that I'm falling out of it. It fits like a glove, but doesn't make me overheat when the sun is beaming down. A slick of red lipstick and it's a look I could wear for drinks or date night – it brightens up the whole look and just adds that summery touch to any outfit. Slip on some sandals or suede mules and the look is complete!
If it's too hot for life in general – excuse my sarcasm, but I've experienced a fair few of these days lately, especially living in a flat that doesn't encourage even the slightest cool breeze. Those living in busy city centres will sympathise with me here – sometimes you just don't even feel like wearing clothes. But unfortunately, we still have to go about our everyday business and function as usual – for these days a pair of shorts is essential. Whether it's a pair of classic high waist denim, or some breezy linen numbers, they all look great with a cami and a thin blazer thrown over the top. The one I'm wearing above is perfect for these kind of days, often it gets cooler in the evening and you don't want to leave the house without some sort of cover up (says the granny in me). This way you don't end up feeling naked and cold by 5pm – I picked up this little navy chiffon style blazer in the Mango sale and it's ideal for this time of year! Add a pair of simple sandals and it's a hot summers day combination that will never go out of style – sometimes the most simple of outfits leave you feeling your best!
I hope you enjoyed this post as always – would love to hear what your summer uniform is in the comments below!
Alice x
---
Photography by Adriana
Top – Rouje  | Blazer – Mango | Jeans – Vintage Levi | Shoes – Vintage Russell & Bromley | Bag – Sezane (sold out) | Pendant – Theodora Warre | Horn Necklace – Missoma
SHOP THE LOOK