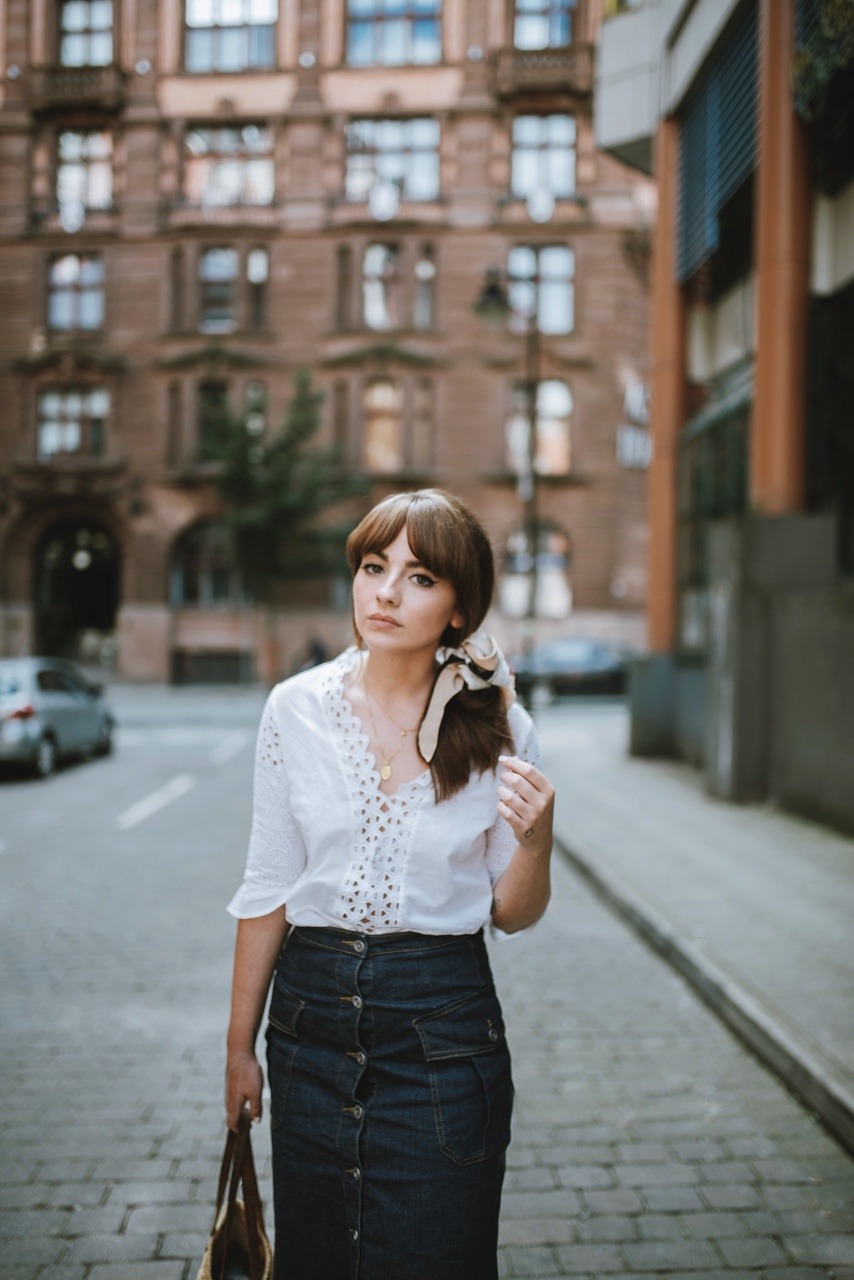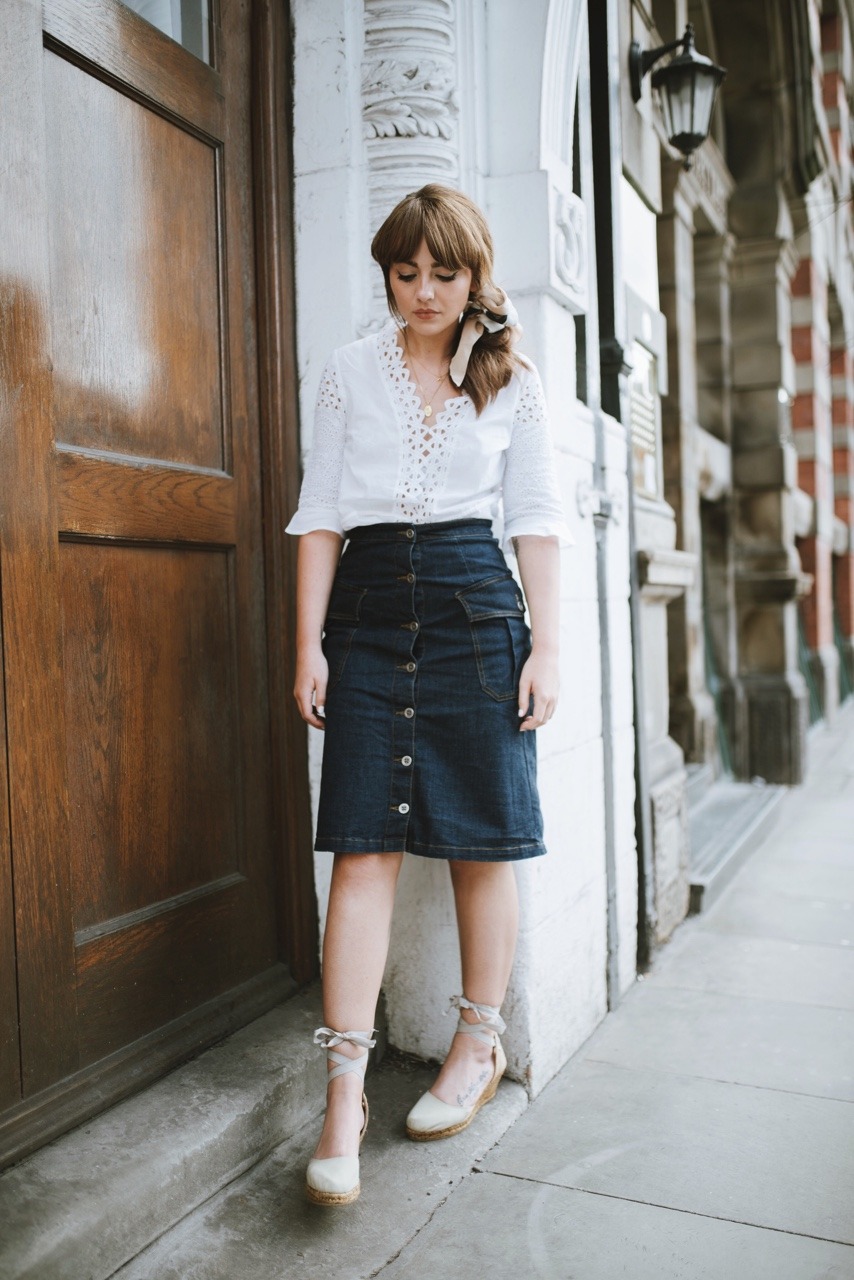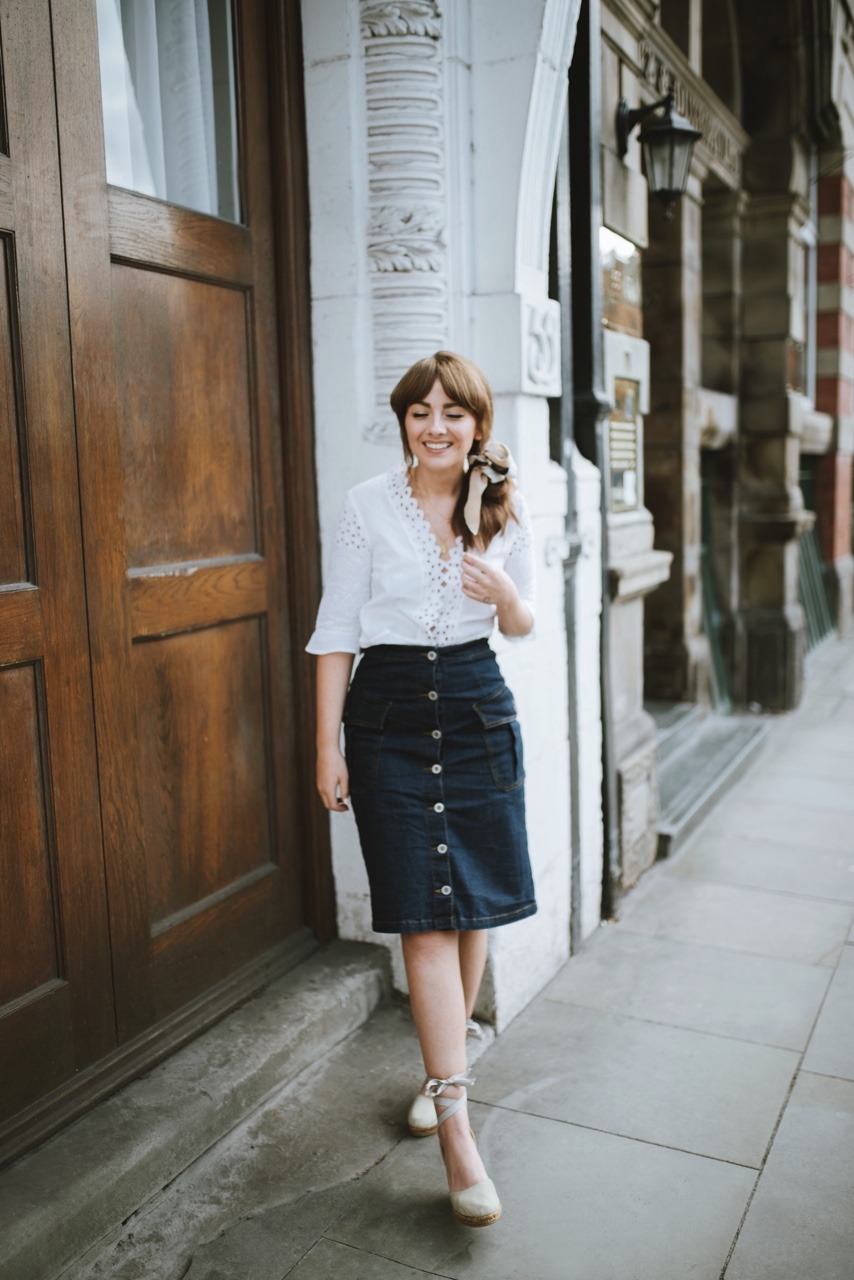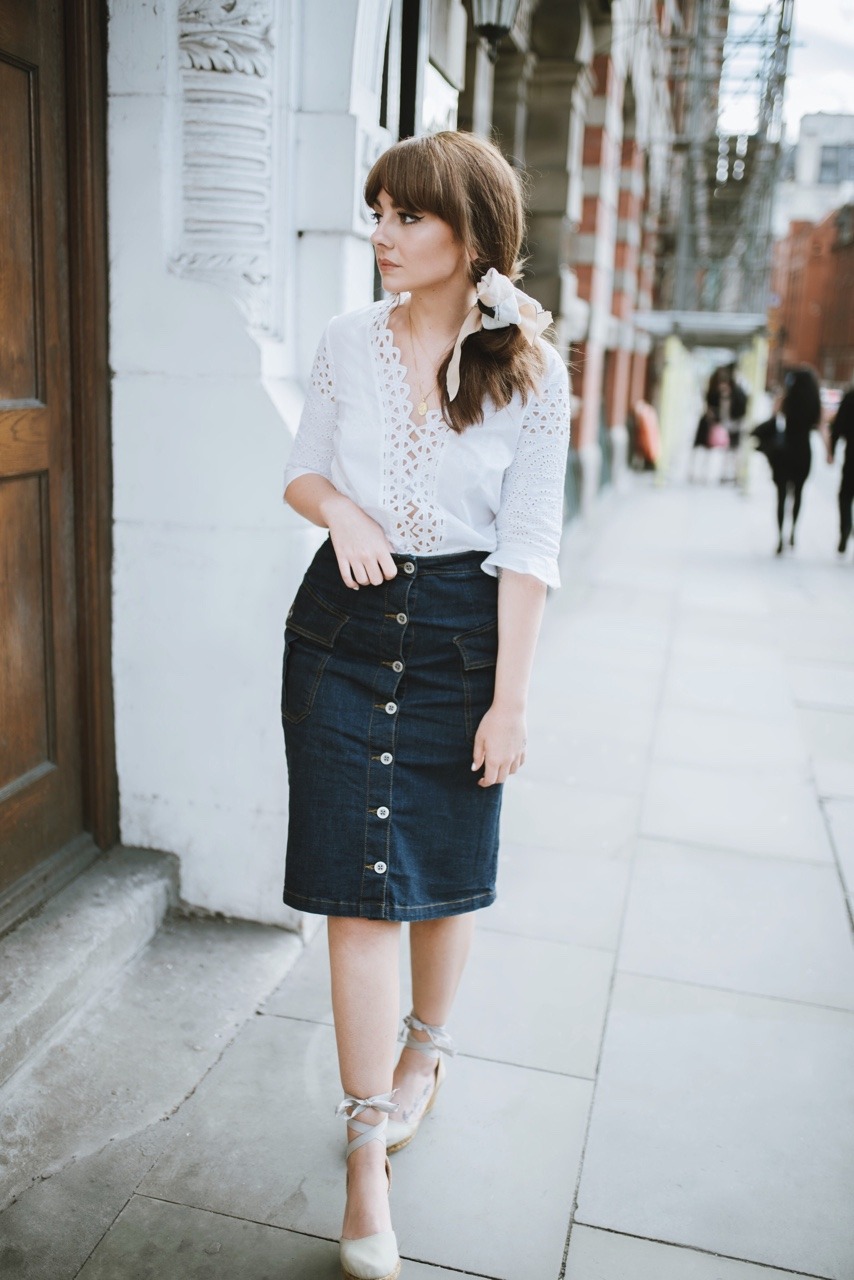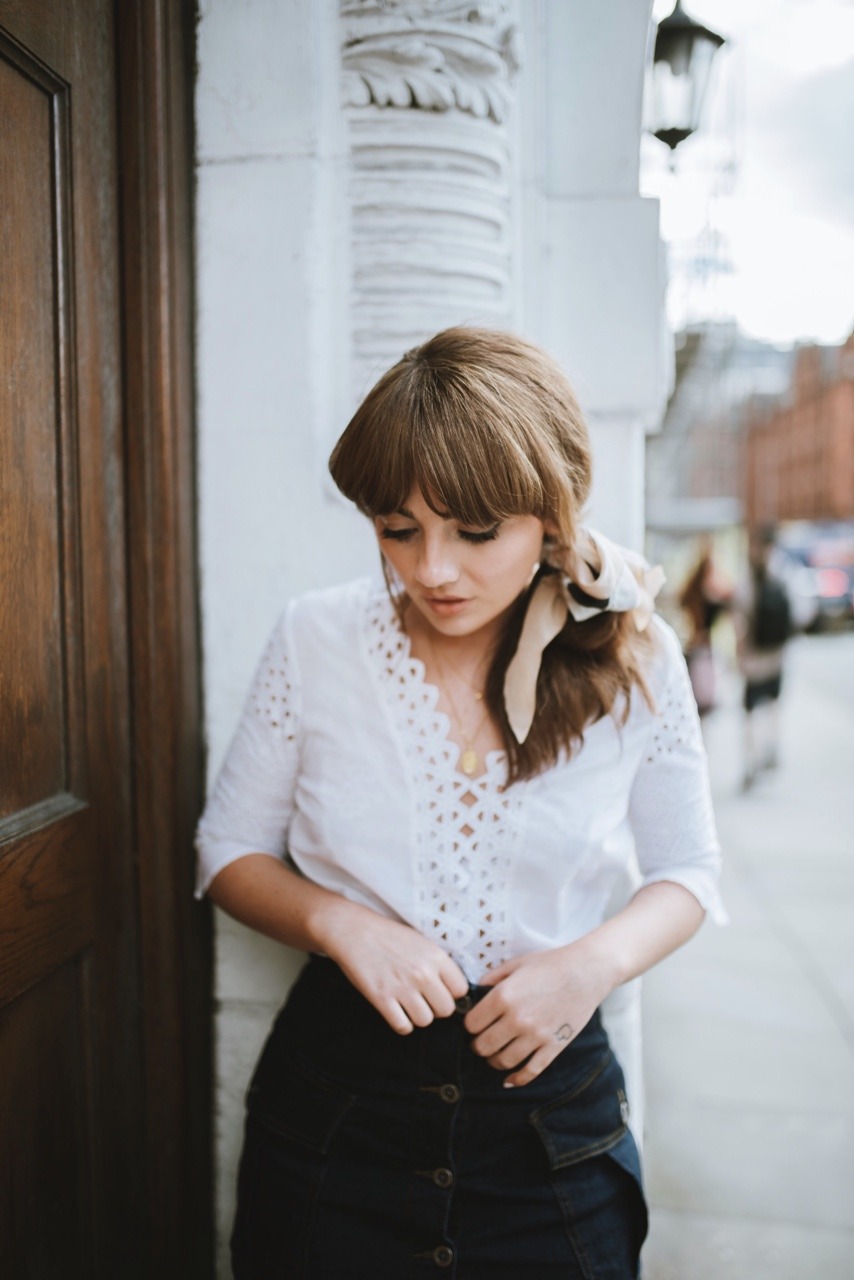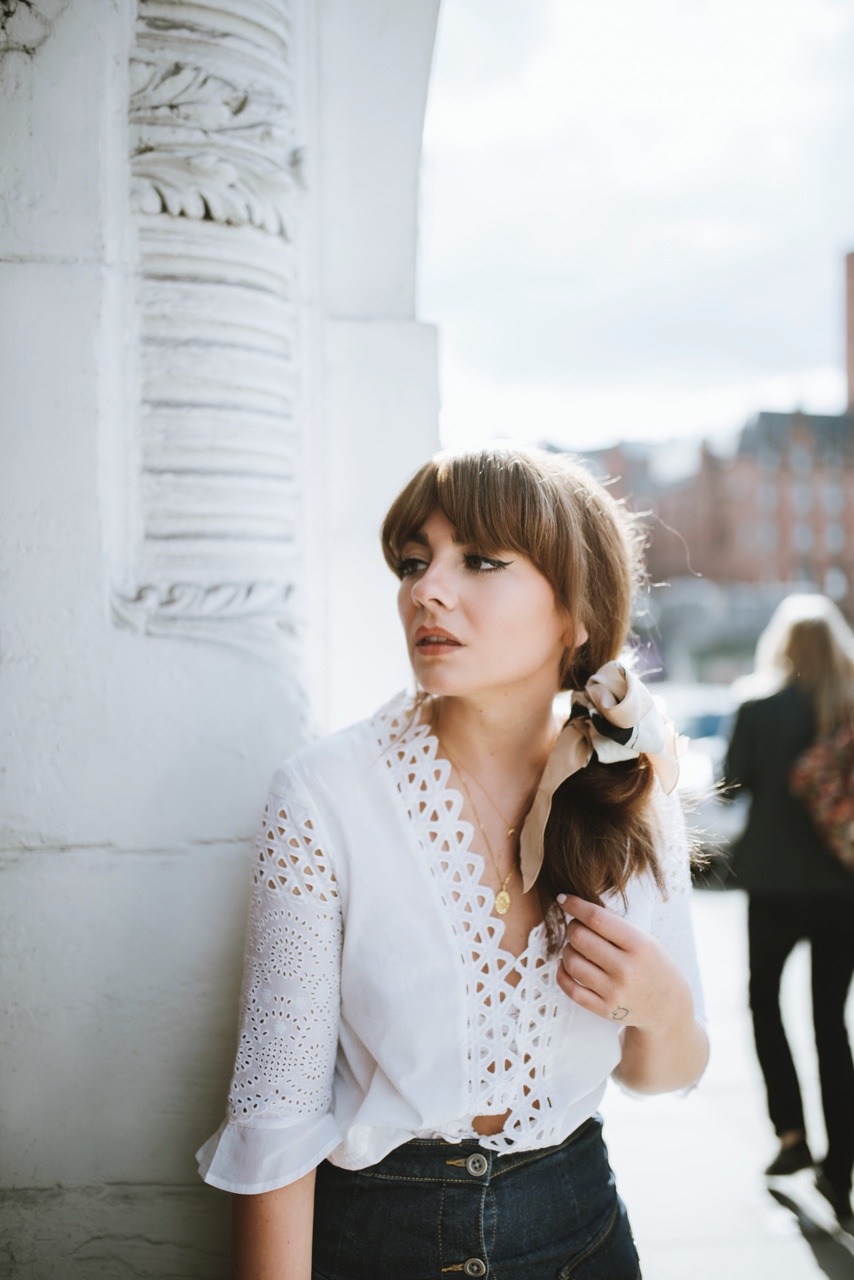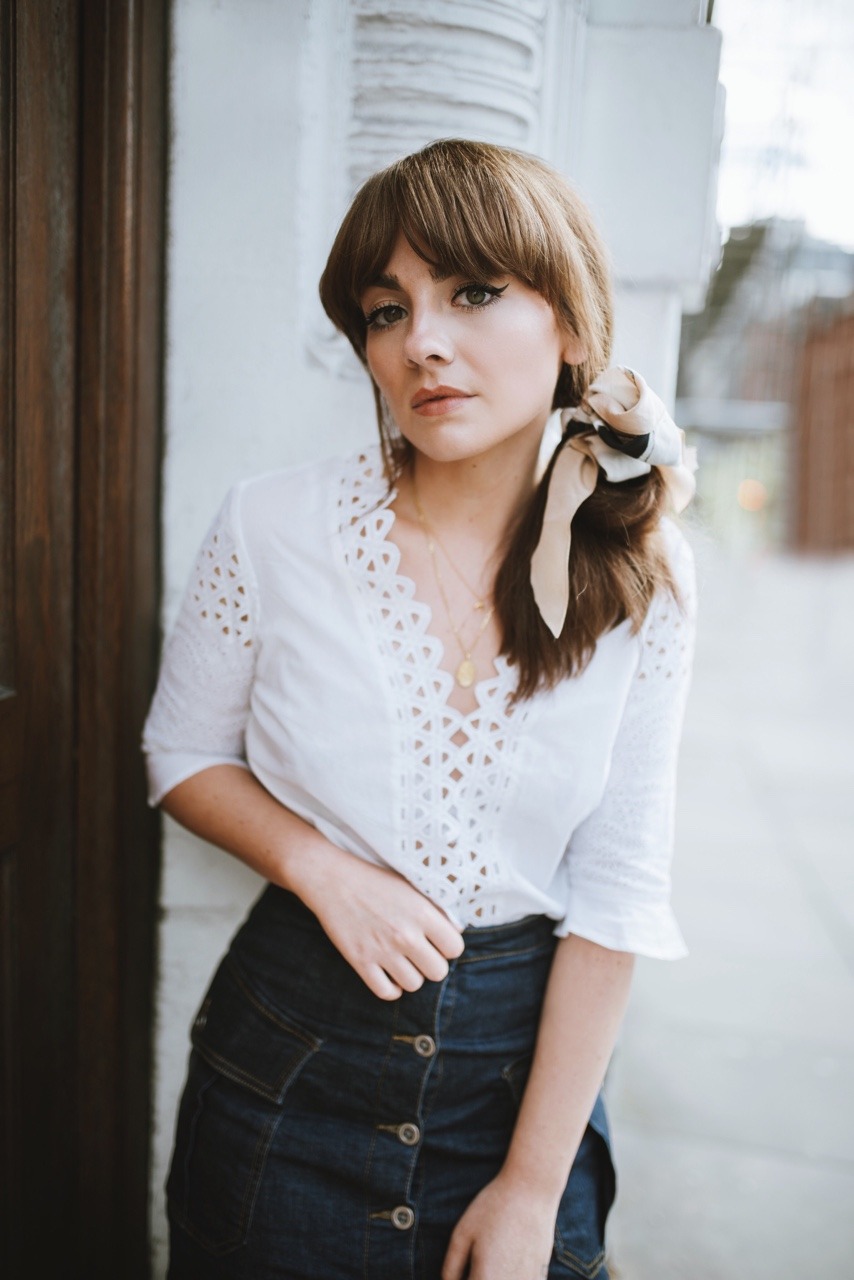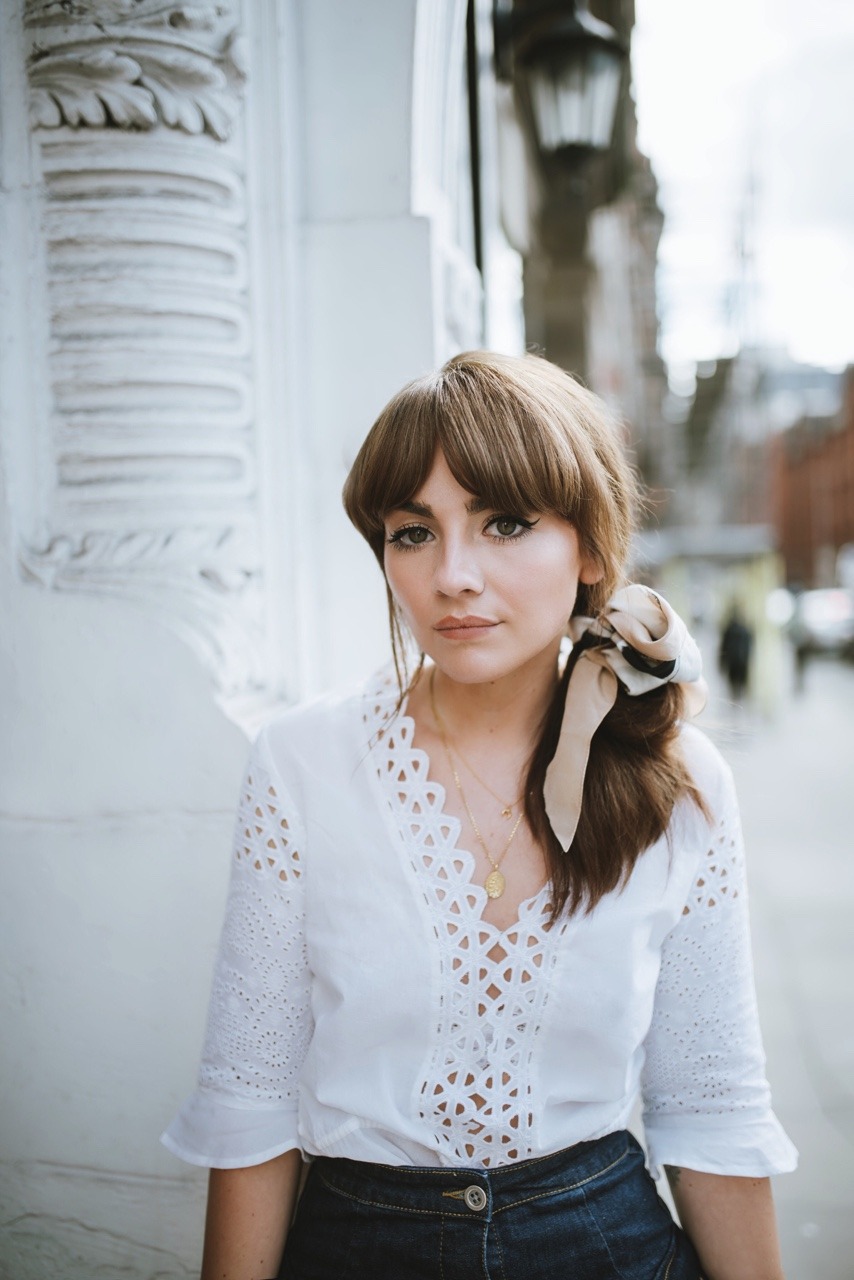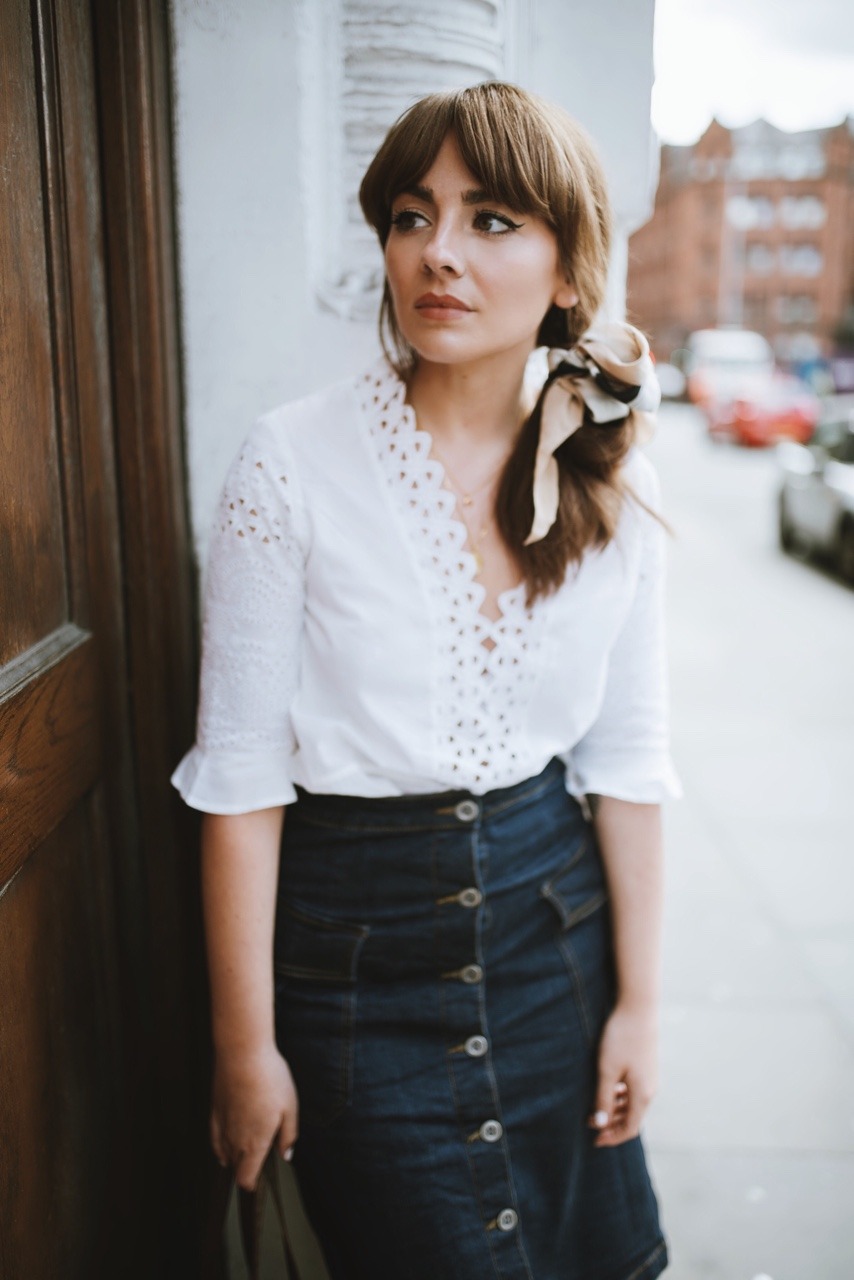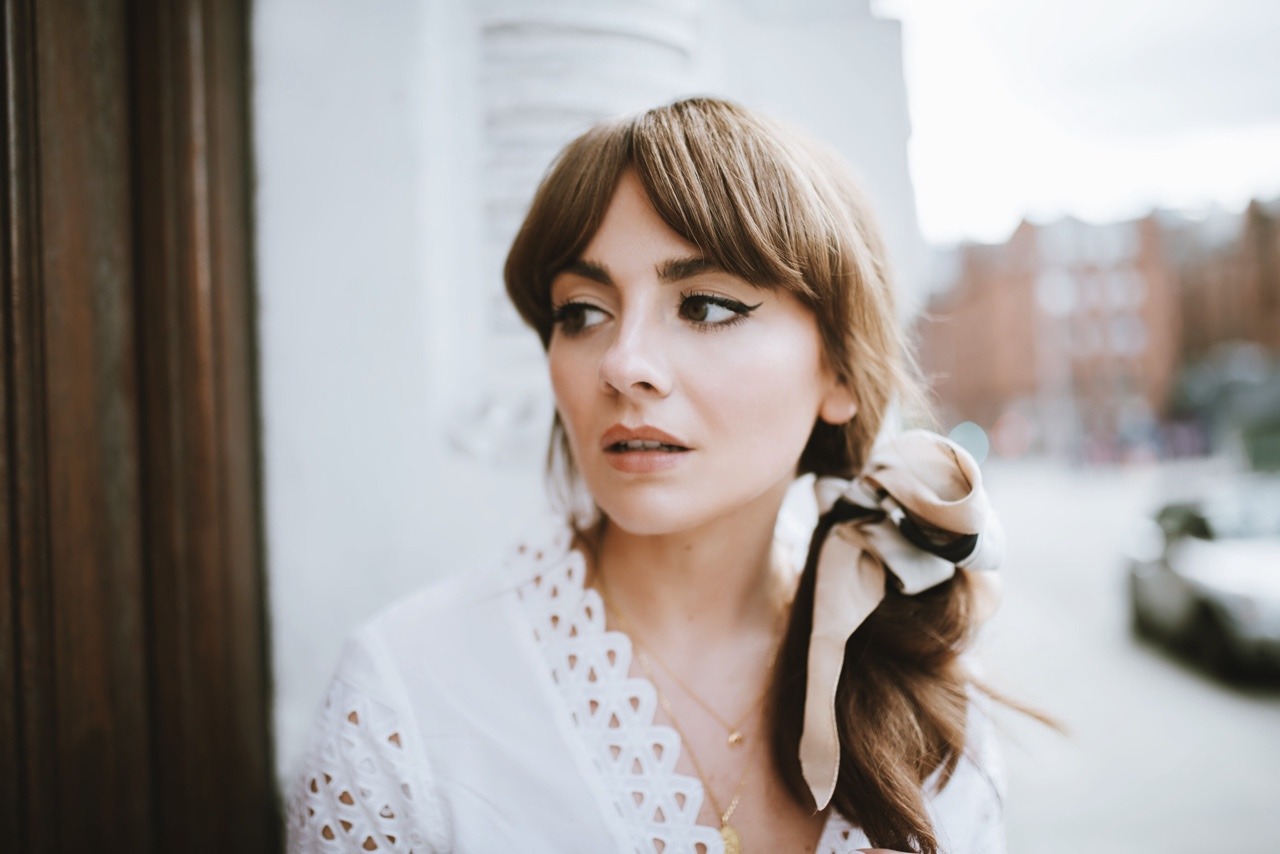 I'm very much a person that loves creating endless wish lists. I find it really rewarding to have goals to work towards – whether it's places I want to visit, beauty items I want to try out, or new clothing brands that I've been lusting after. Rouje had been at the top of my list for a long while – a brand founded by Parisian dream girl, Jeanne Damas, and heavily influenced by the women around her. It was a brand that sparked my intrigue long before I'd even laid eyes on the collection itself…
My first purchase was a little t-shirt that you may or may not have seen me wear over on Instagram – play it safe,  I thought to myself, and if the T-shirt experience goes well, move on to the good stuff. Safe to say, the t-shirt arrived within a week and I was smitten with it. It's washed well, fits true to size, and is definitely one of the more affordable pieces on the website. If you're looking to add a piece of the Rouje collection to your wardrobe – I'd definitely recommend the t-shirts as a safe place to start. By safe I don't mean boring either – t-shirts are absolute staples in most wardrobes, and it's always nice to invest in ones that not everyone is likely to have. They come in a few different colourways and look effortlessly cool with high waist denim!
My second order from Rouje was very much summer holiday inspired –  I wanted a couple of pieces that felt a bit more unique than anything on the high street, a couple of tops that I could dress up for summer evenings abroad, but that were also practical. Lets face it, if you're going to spend a significant amount on a blouse, you want to be able to wear it and feel comfortable. I finally settled on this little white beauty – the 'BABA' blouse – as I don't really own anything like it, and I'm absolutely smitten with the detailing. It hooks up neatly at the front, meaning I can wear a little white bralet underneath and it's discreet enough that you can barely tell. Low cut tops are very pretty to look at, but I end up not wearing half of them because I'm scared of it flying open mid dinner or some other sort of nipple related fiasco. The carefree vibe we experience on holiday just doesn't translate as well in central Manchester – so I'm happy that I can wear it without being self conscious! It's also pretty see-through, so unless you're prepared to 'Kate Moss it' and run wild and free – a white lacey bralet is essential.
I've mainly been wearing it with high waisted denim (shocker) – it's such a pretty blouse that I'm happy to let it do the talking and keep everything else to a minimum. Some delicate gold necklaces and a hair scarf are my go-to accessories at the moment – I battle with my hair constantly because it's just too thick, so a little scarf seems like a great compromise. They also look cute wrapped in a bow around a low bun, or tied around the head with a pair of oversized sunglasses for ultimate beach chic. It's also a great way to protect your hair from sun damage, and you can even tie it around your bag when you get bored. I'll definitely be taking a selection on holiday with me to tame the beast that is my hair. They look great paired with t-shirt and jeans too – a slick of red lipstick and a basket bag in hand – French girl heights achieved with minimal attention required! I picked this one up from a vintage shop and cut it down to size – vintage/thrift shops are always full of them in an array of different designs, meaning you could pick one to suit every outfit. This is something I may or may not be guilty of over the coming months…
Teamed with my trusty Viscata wedges – it's the perfect look for 'summer in the city'. My favourite time to live in Manchester, a time when the days feel endless, tempting you to wander just a little further than you did before. The sun setting against the buildings, the hustle of people enjoying the last rays of sunshine, the taste of gin cocktails lingering, sun kissed skin and warm walks home…
Alice x
---
Photography by Adriana
Blouse – Rouje | Skirt – Next | Shoes – Viscata | Hair scarf – Vintage
SHOP THE LOOK