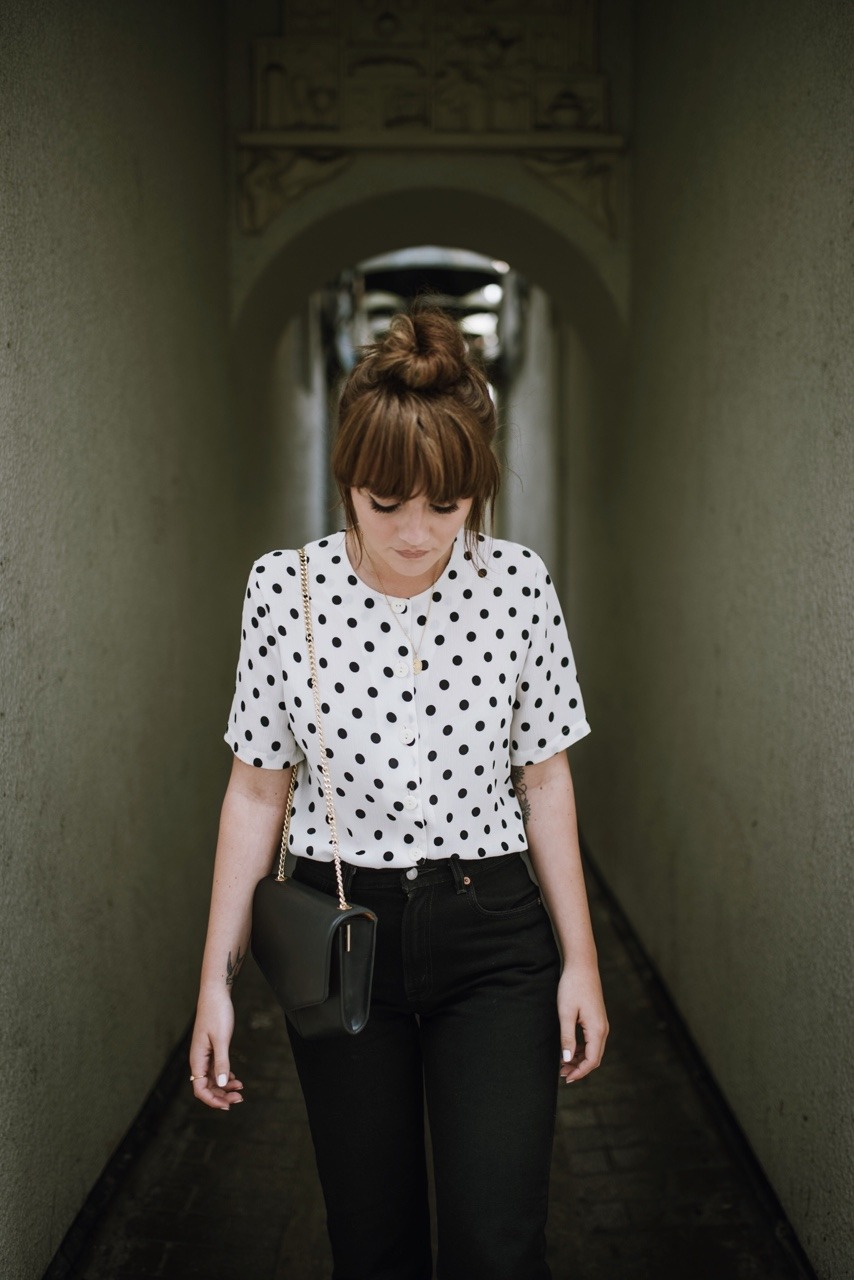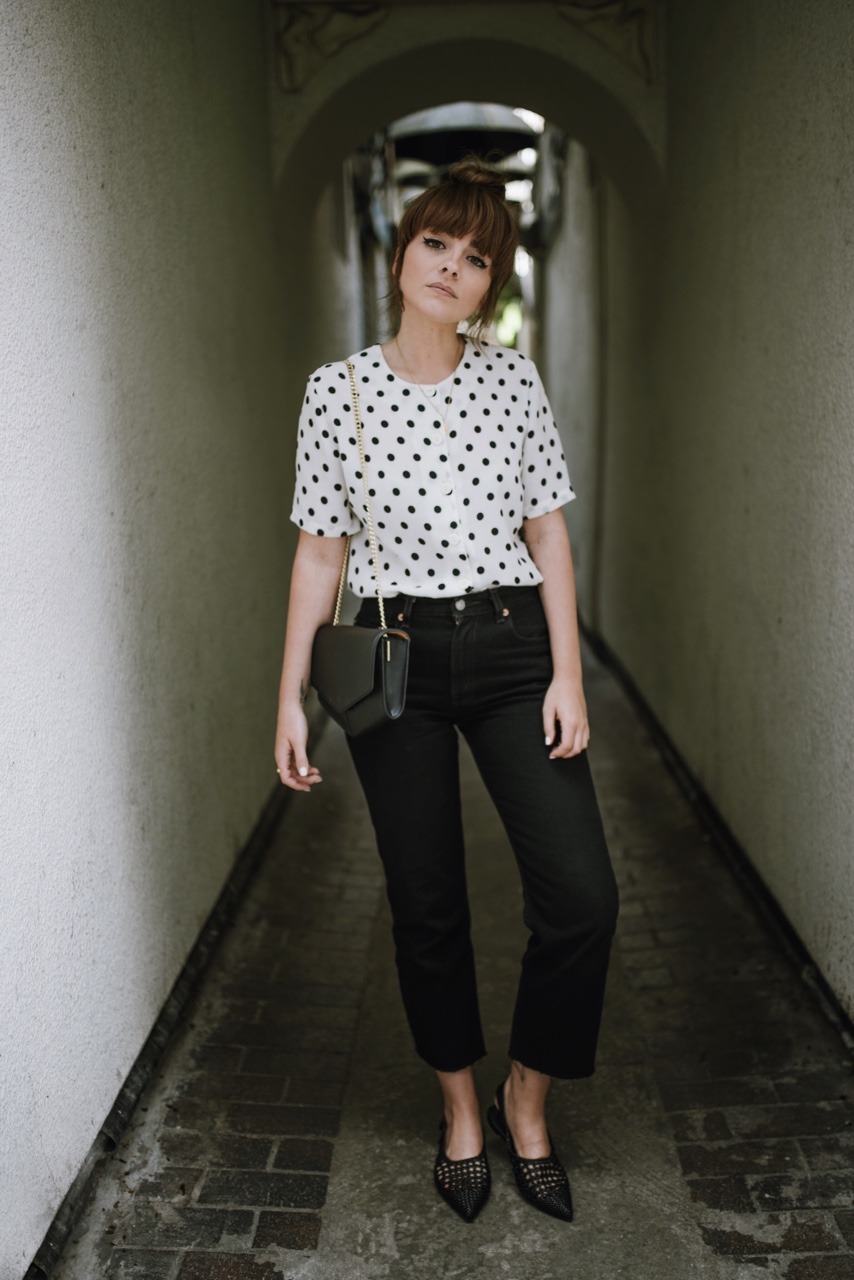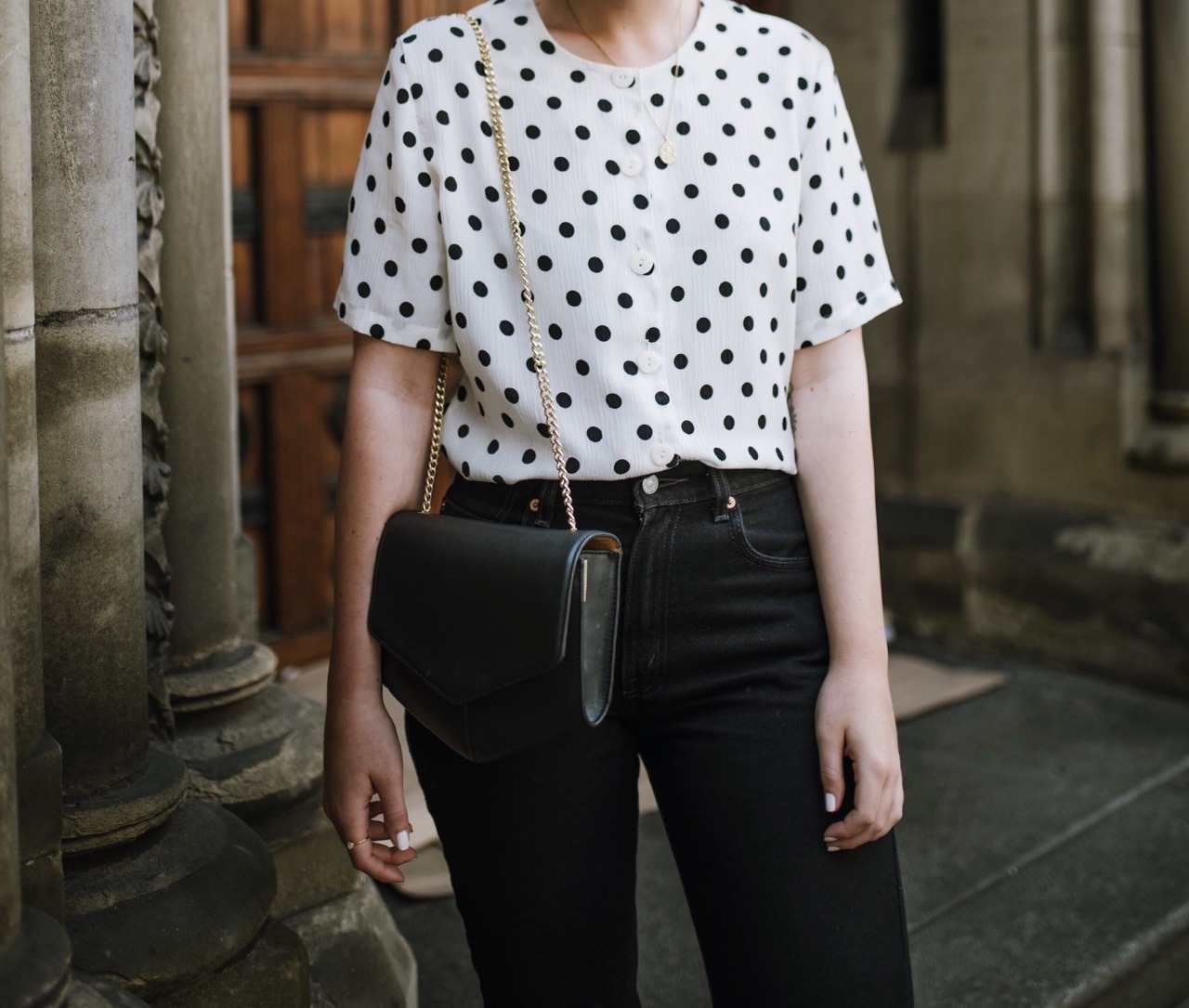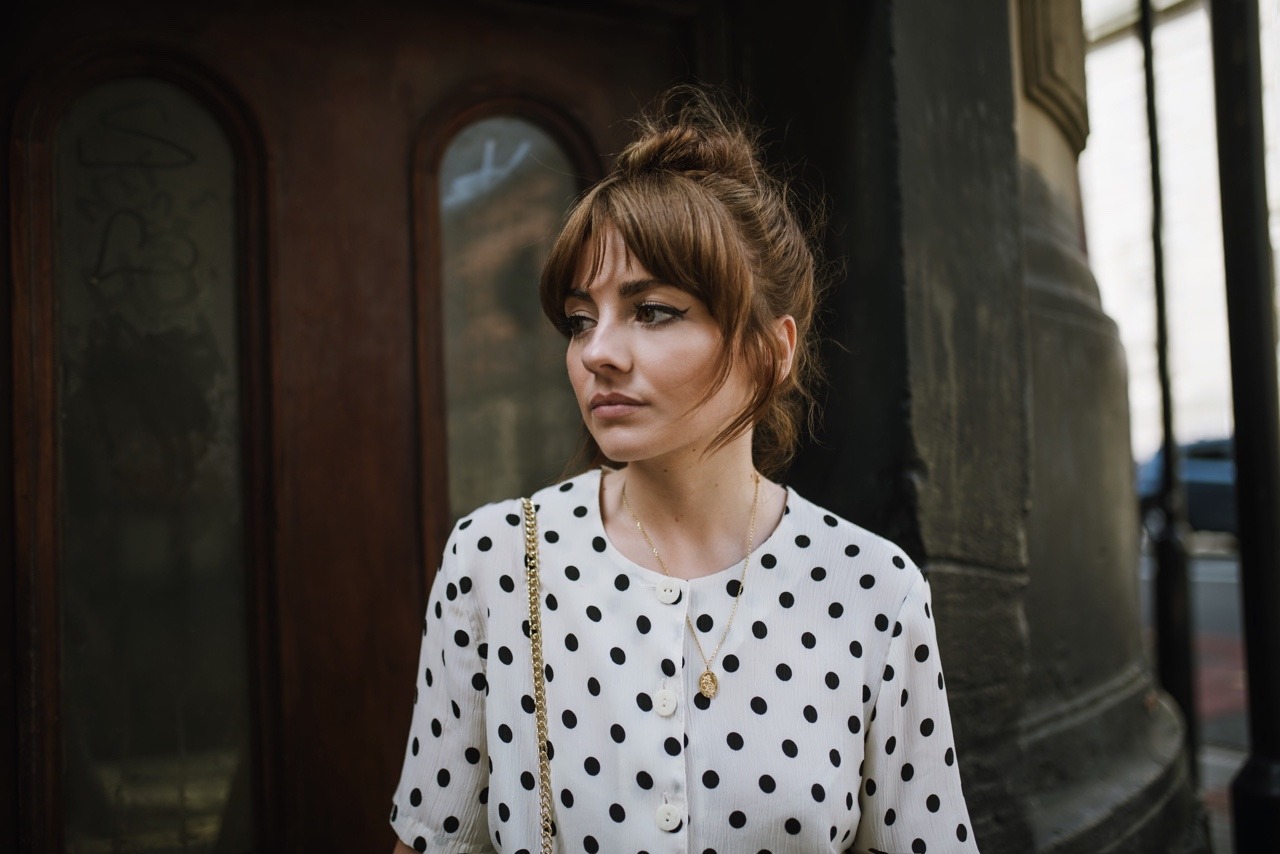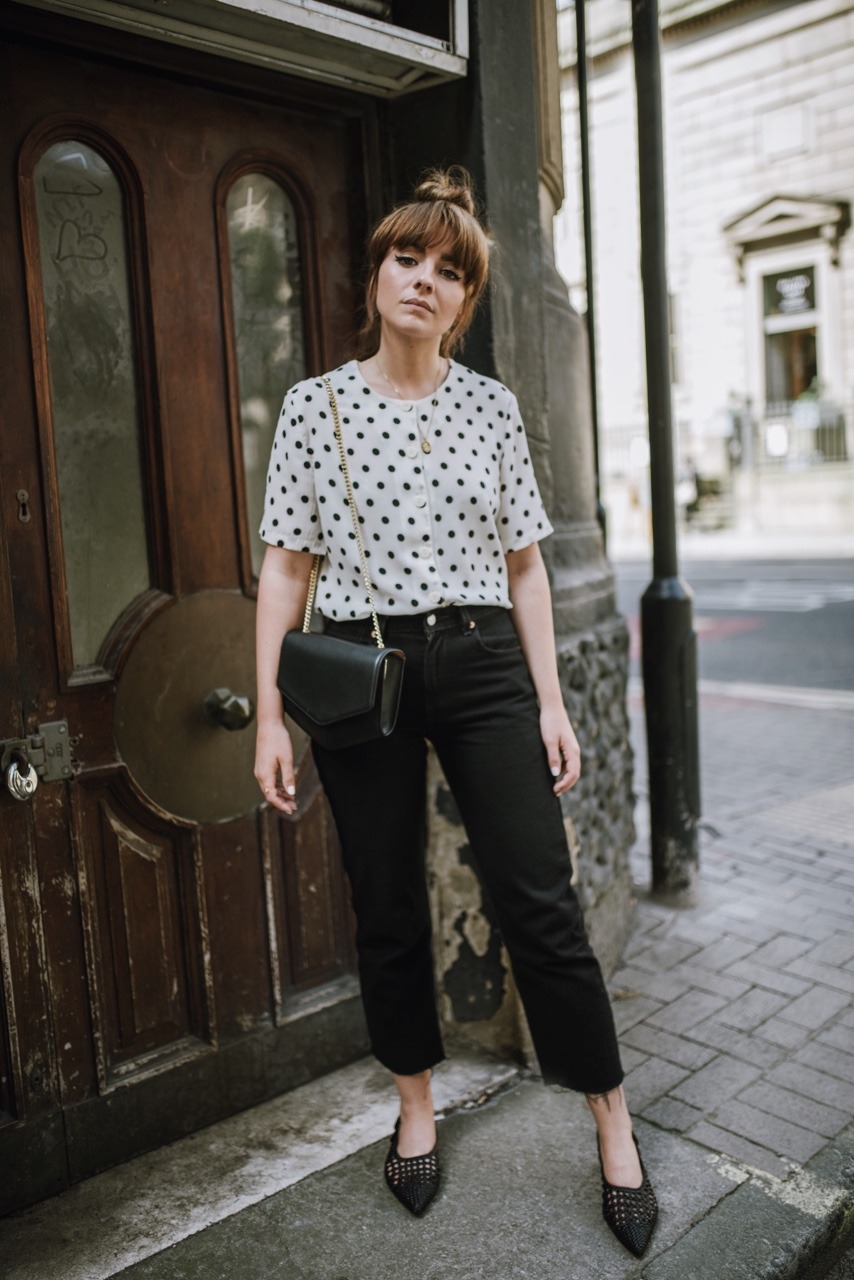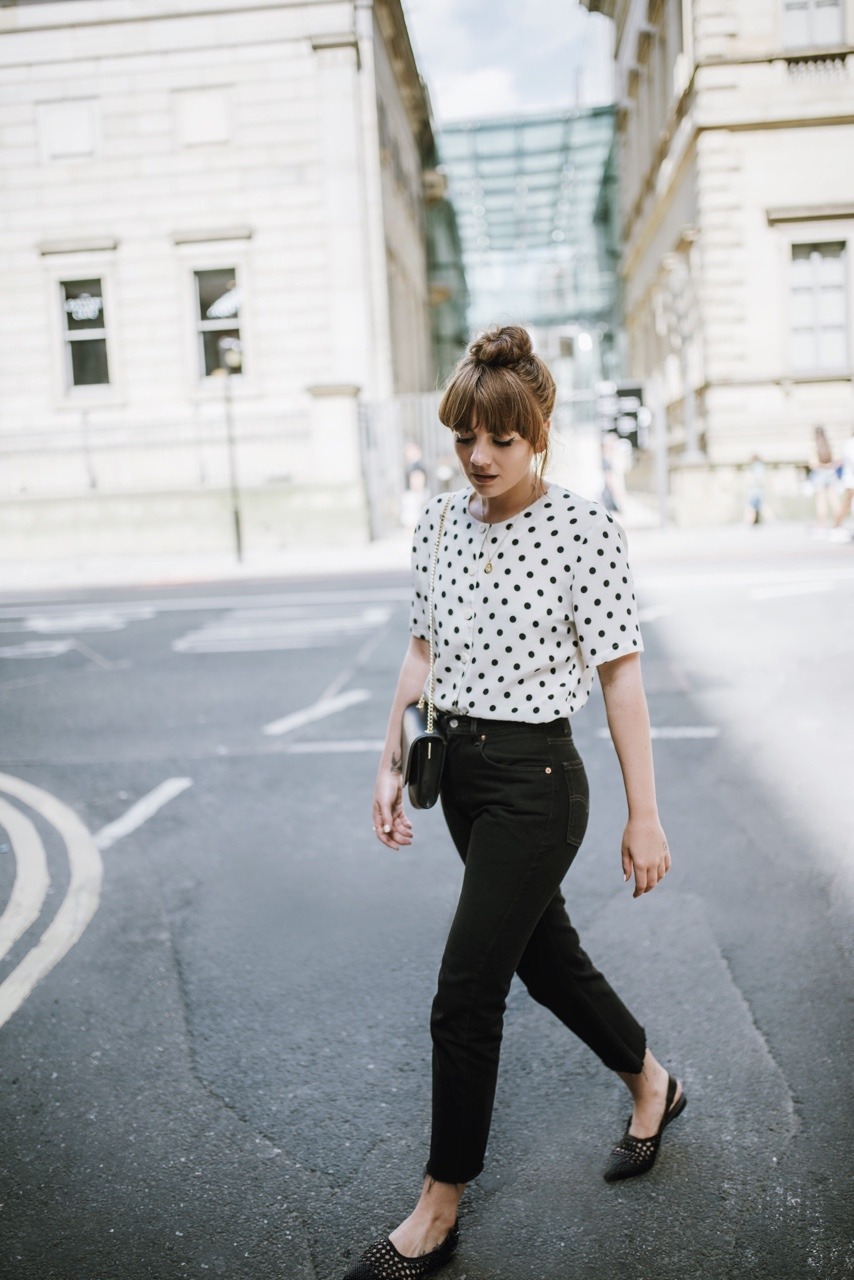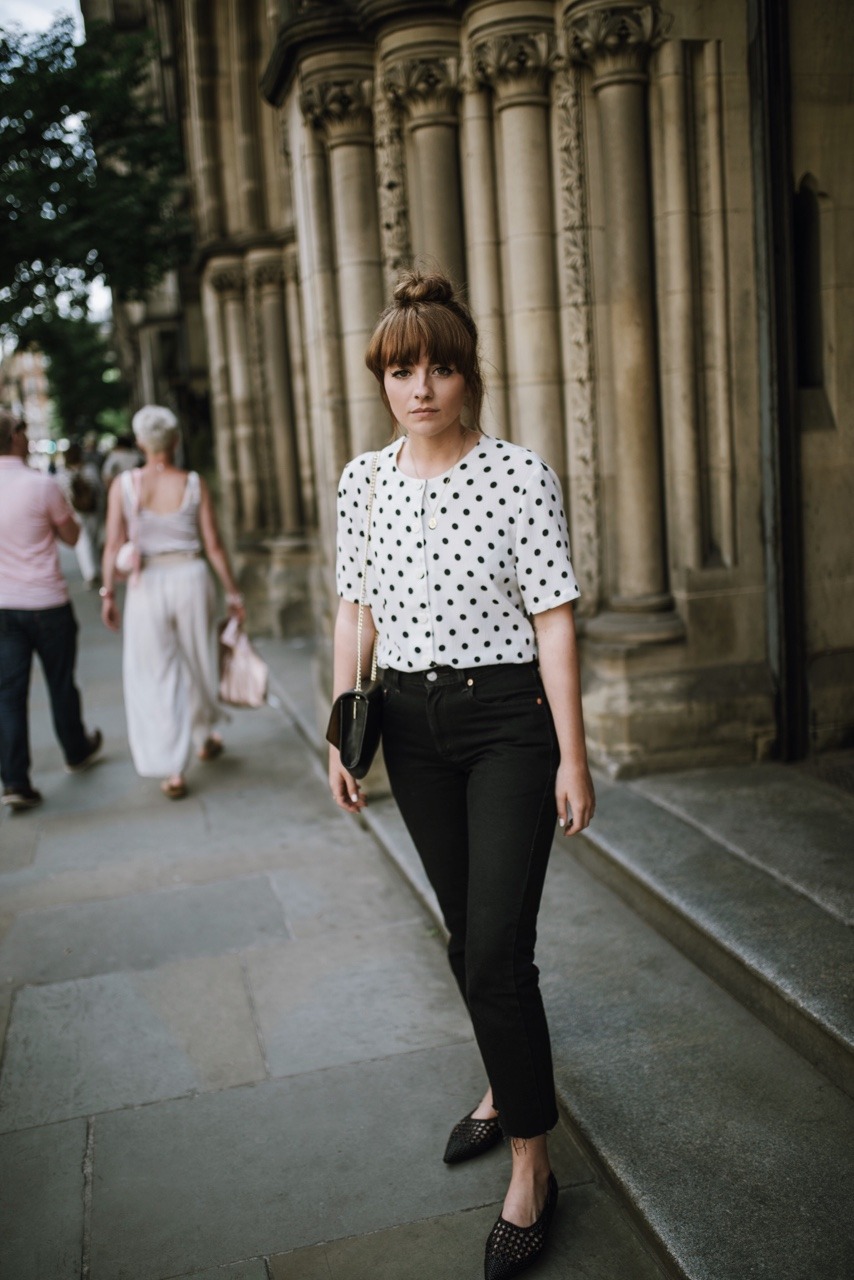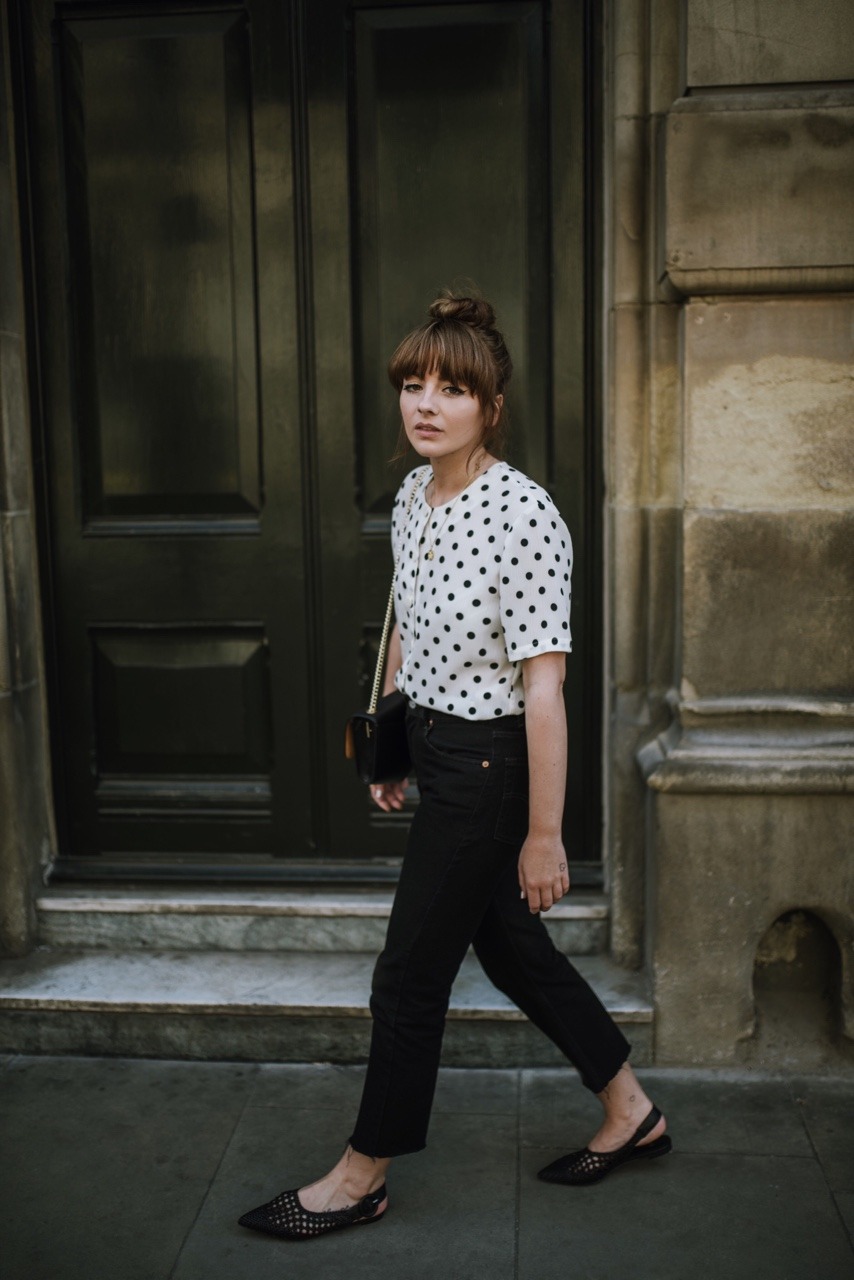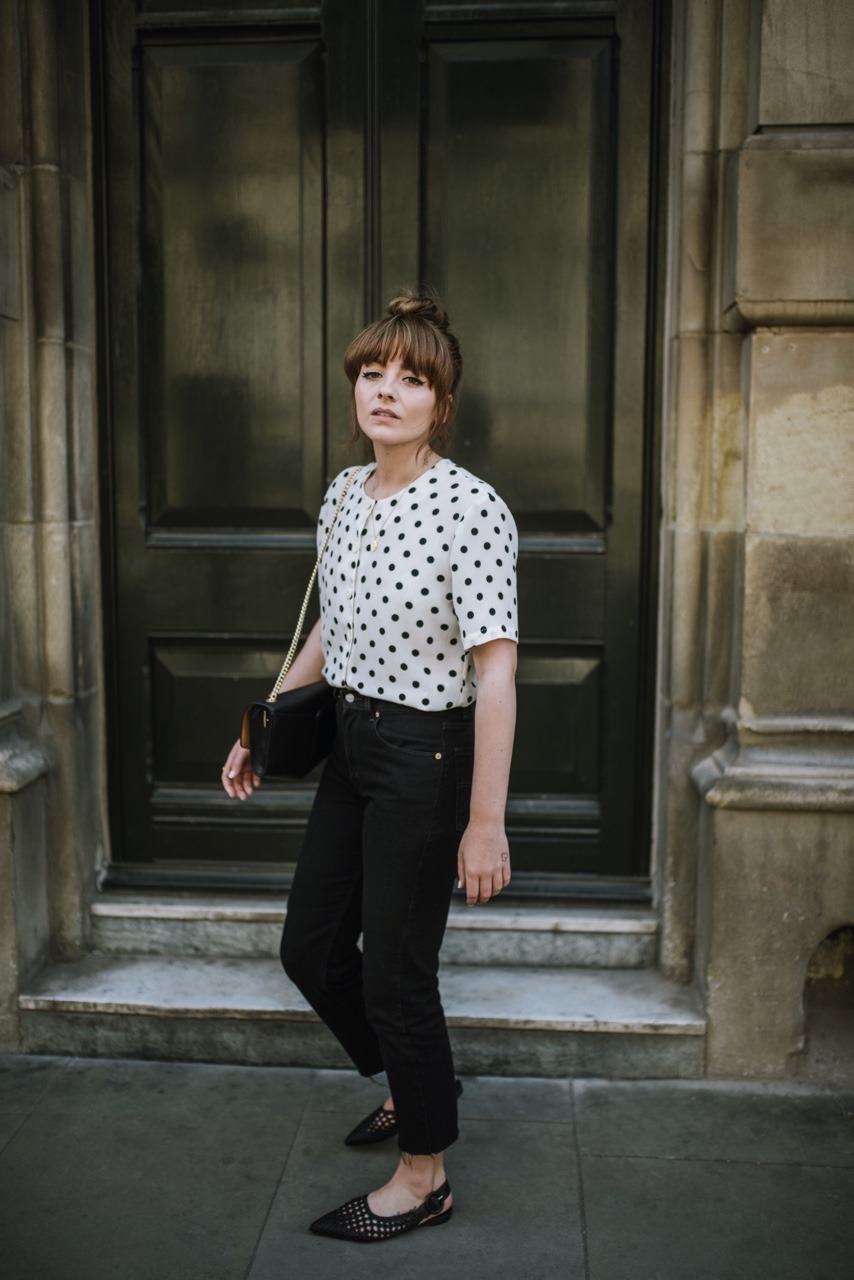 I'm drawn to polka dots in all shapes and sizes – fellow polka dot addicts will agree there's just something effortlessly chic about them that instantly tranforms you into a vintage inspired dream. Vintage polka dots in particular are a weakness of mine, I'm forever on the hunt for the perfect blouse sporting a winning combination of polka dots. Similar to stripes, they seem to have a had a bit of a refresh lately, and show no sign of disappearing over summer…
I picked this blouse up for around fifteen whole english pounds, and I couldn't love it more! The big cream buttons down the front give it a real nostalgic vibe, but the overall cut wouldn't look out of place on the shop floors of Mango or Zara. As a general style hack – the more vintage looking the piece I want to wear, the more modern I go with the rest of the outfit. For example, this top with a high waist midi skirt and a little pair of ankle strap heels could look very 'Grease cast member' – which admittedly, wouldn't ever be a bad thing, but just not the general direction of my personal style. However, add some frayed black jeans, pointed flats, and a classic gold chain bag and we're right up to speed for a day of wandering around the city and running errands. A pair of black frayed jeans will toughen up the prettiest of blouses and make them look ten times more interesting in my opinion – a definite staple in every wardrobe!
I've harped on about my love of times gone by and the clothes they left behind a lot on this blog – mainly the sixties and seventies, which continue to be endless archives of inspiration for the way I like to dress. I've also been picking up a few eighties inspired pieces which is very unlike me – it's not normally an era that I'm drawn to in terms of the fashion. This specific style of polka dot blouse also feels a little bit eighties inspired – the monochromatic design and chunky buttons make me want to put on my eighties playlist and throw on an oversized blazer for good measure. I'll leave you with that wonderful image in tow! I'm actually going to a New Order gig this weekend so maybe this could be the perfect slightly eighties inspired look – I've always found dressing for gigs/festivals the most fun, something about the excitement beforehand and being directly inspired by the music you're about to hear…
Hope you're all having the best week and have a fun weekend ahead planned!
Alice x
---
Photography by Adriana
Top – Vintage | Jeans – Vintage Levi | Shoes – H&M | Bag – Sandro
SHOP THE LOOK