A LBD is essential in every wardrobe, that's just a given! No matter what shape, size, or age, a little black dress will always be your fail safe. It's the one item I find myself rummaging for when it comes to a last minute night out or that unexpected dress code. Black gets a bit of a tough rep when it comes to summer dressing – white becomes everyone's favourite go-to, and the black items in our wardrobes tend to get cast aside for another season…
Free People have some of the most beautifully made dresses that I have ever laid eyes on – if you've ever browsed their website then I'm sure you'll be on the same page as me. When I'm bored of the usual high street cuts/designs, Free People always have something unique on offer. I was browsing their new in section recently and the two dresses caught my eye – both of them happened to be black. I instantly fell hook line and sinker for the amazing back details on both of them – they are unlike anything I already own, and I knew they would be perfect for a multitude of summer occasions!
LOOK ONE – THE ANTIGUA MINI DRESS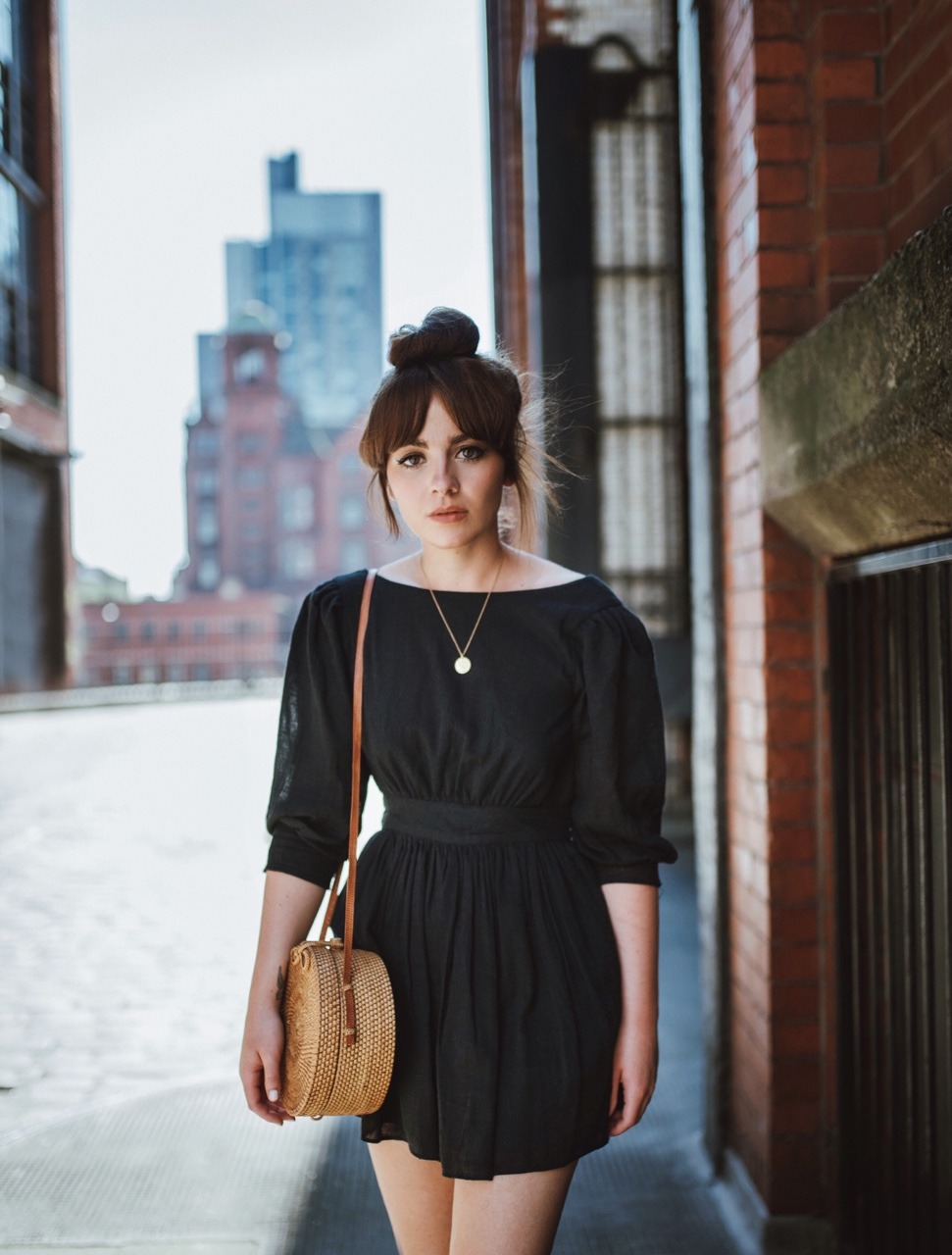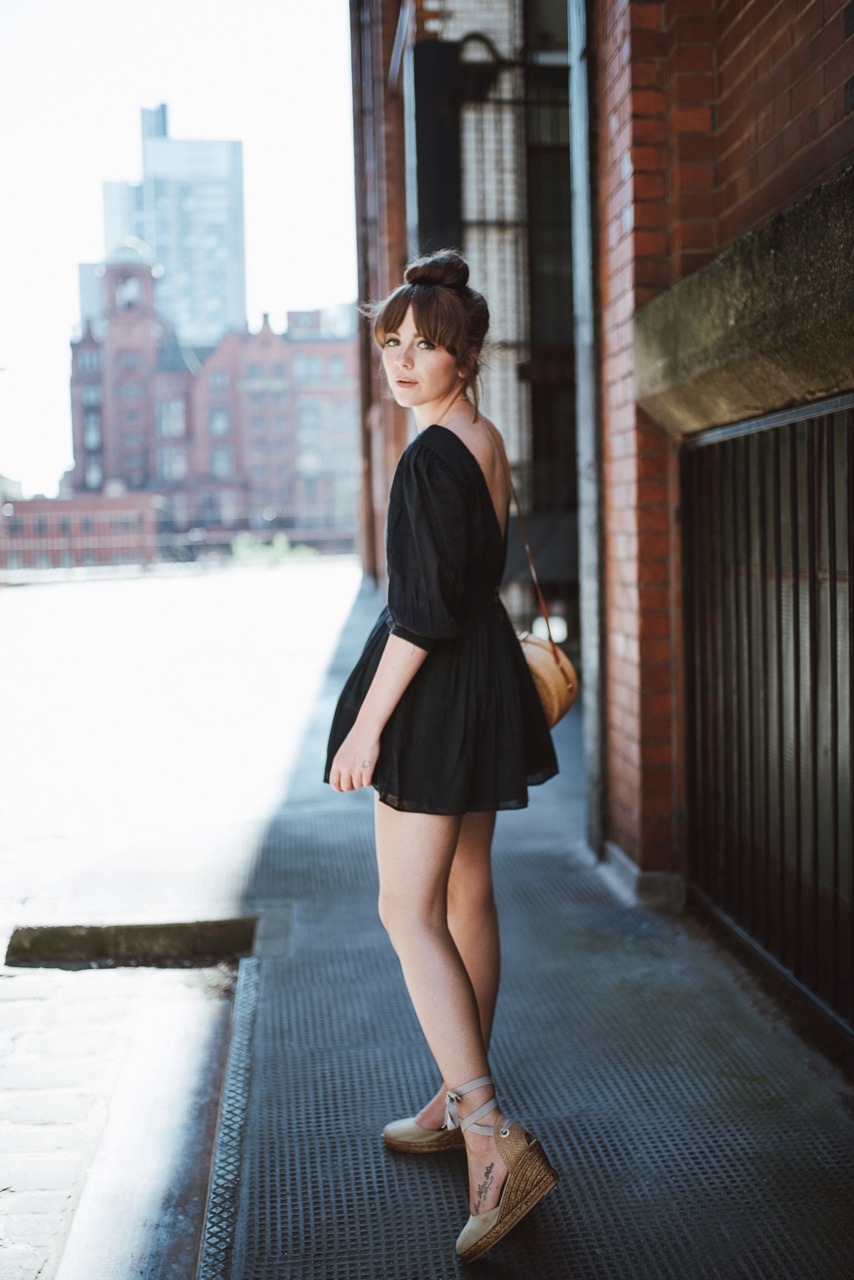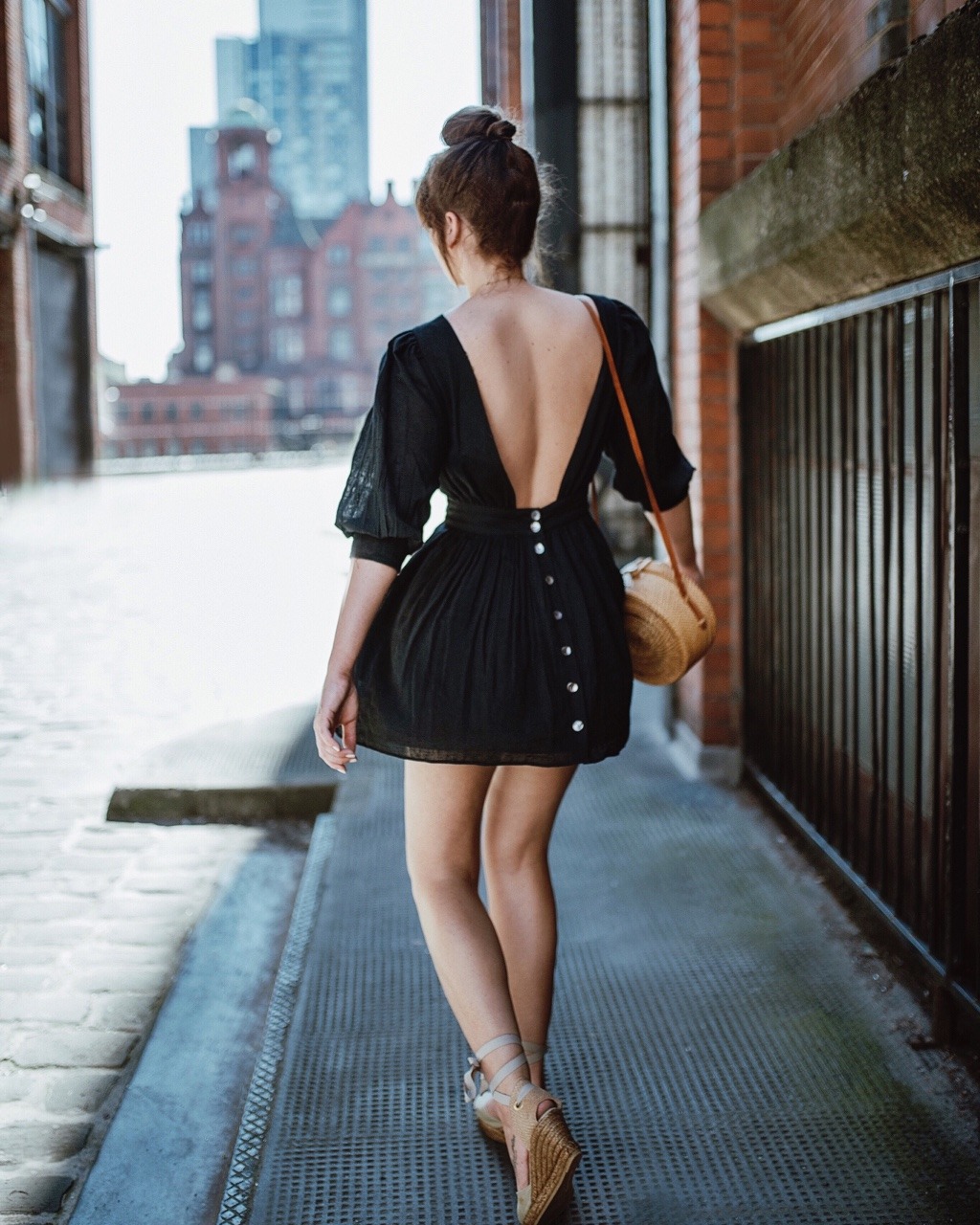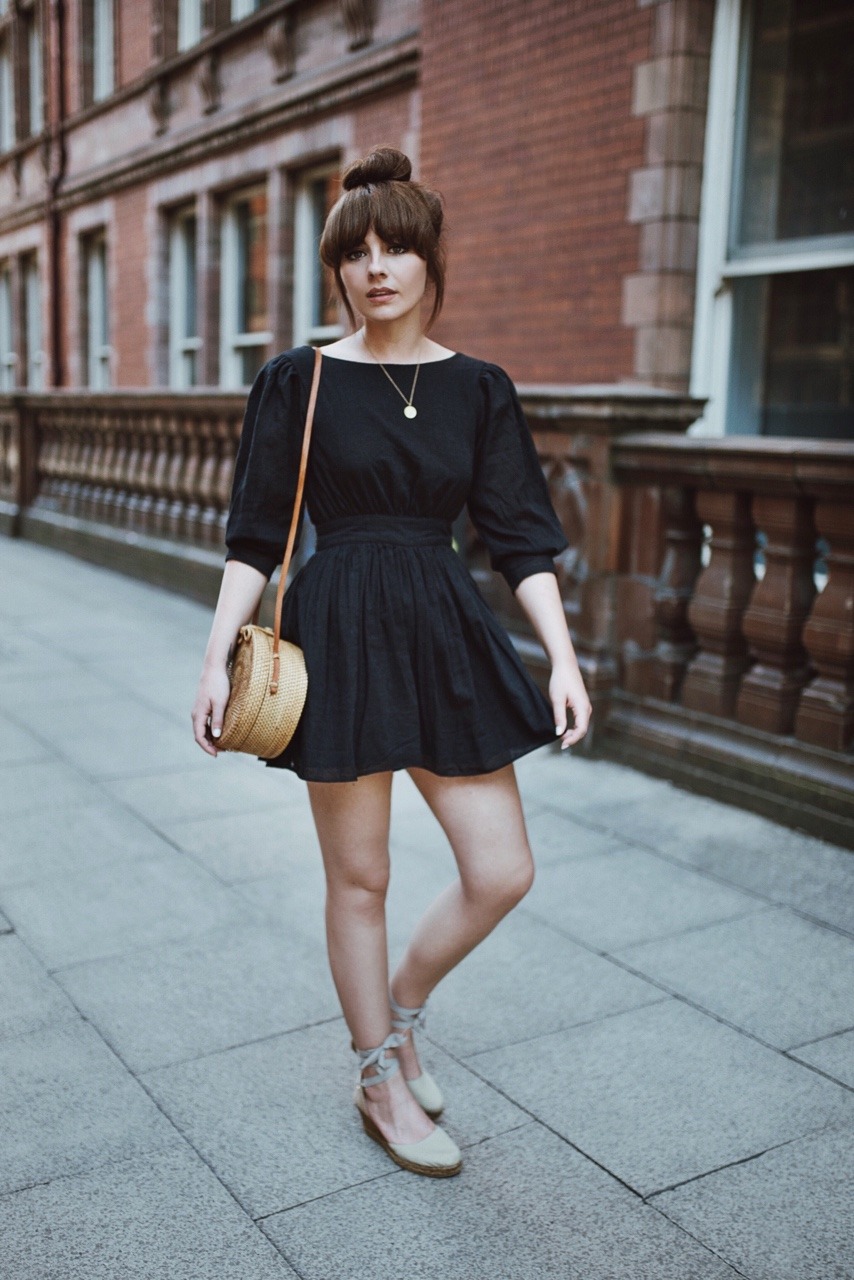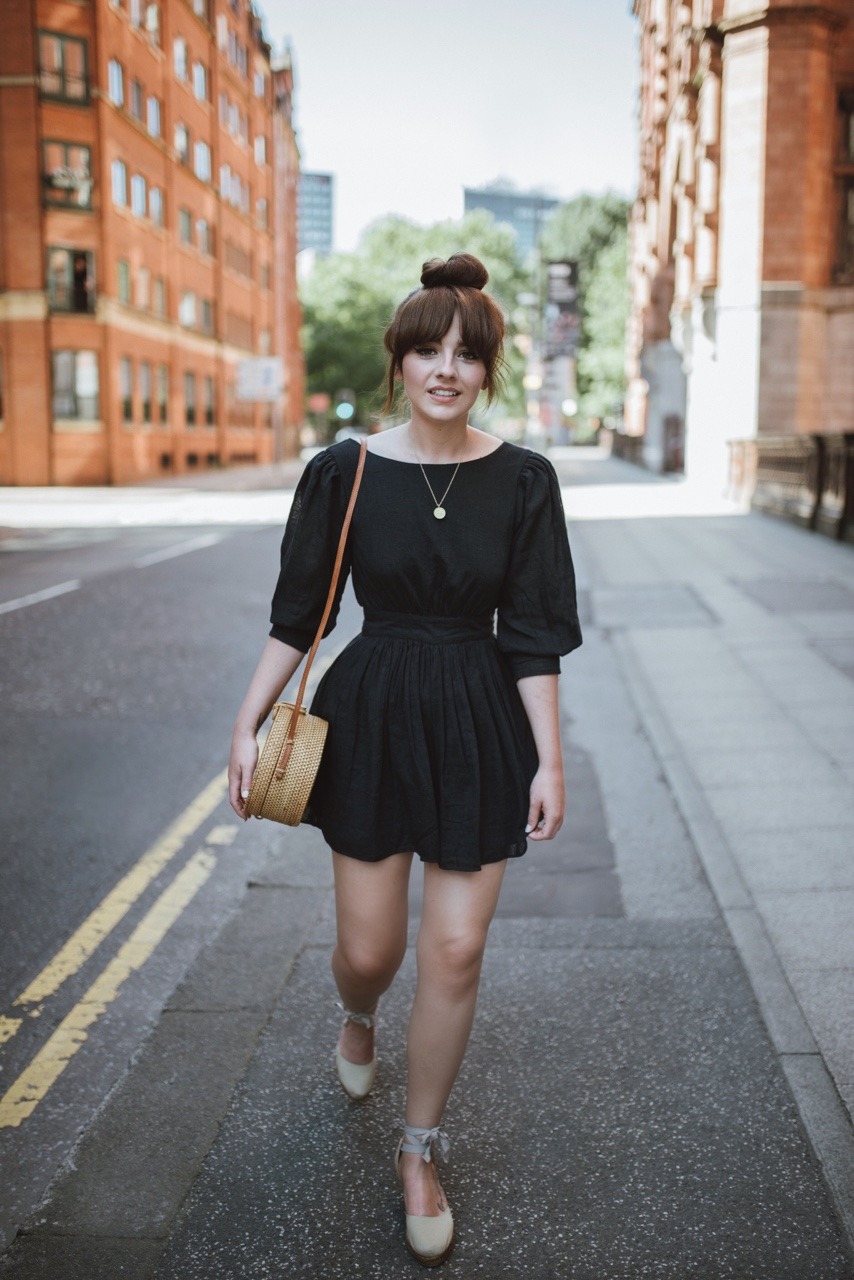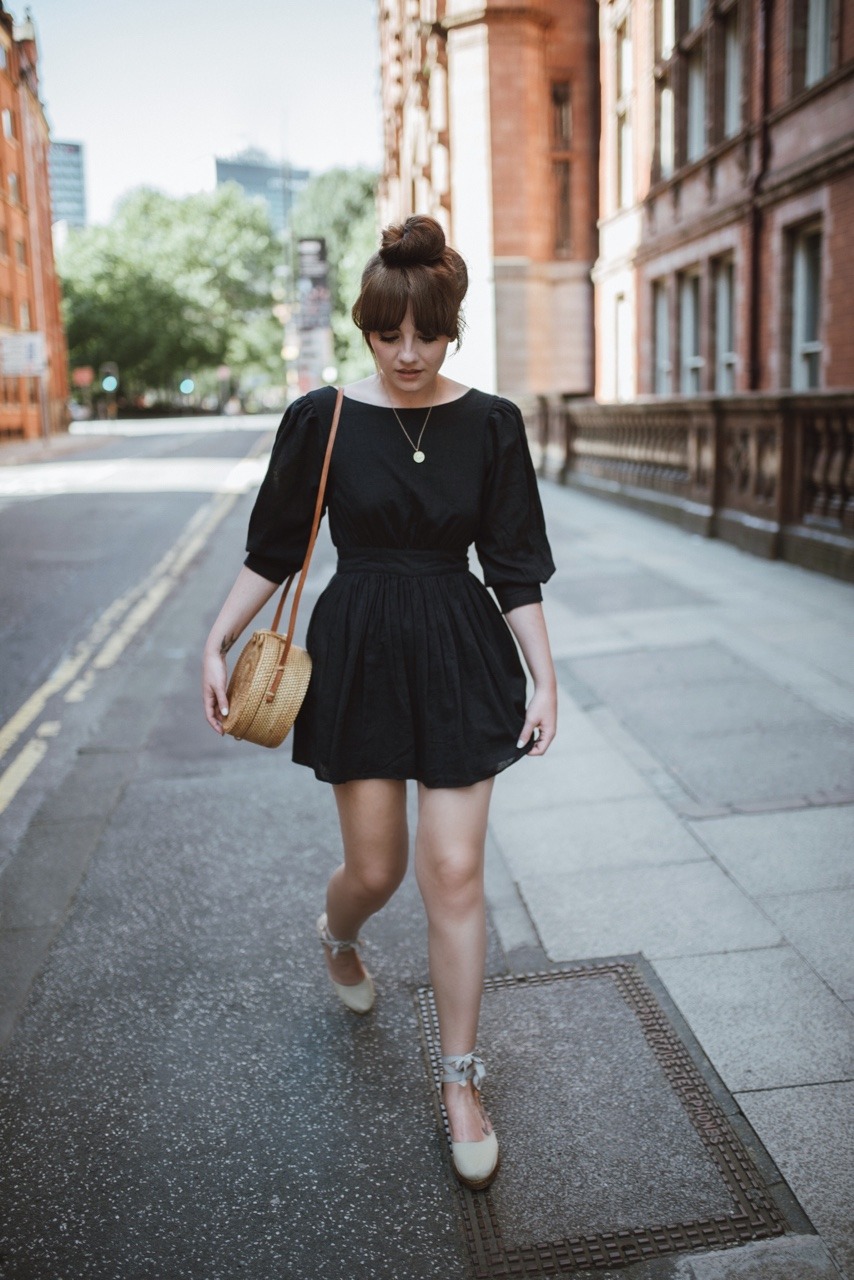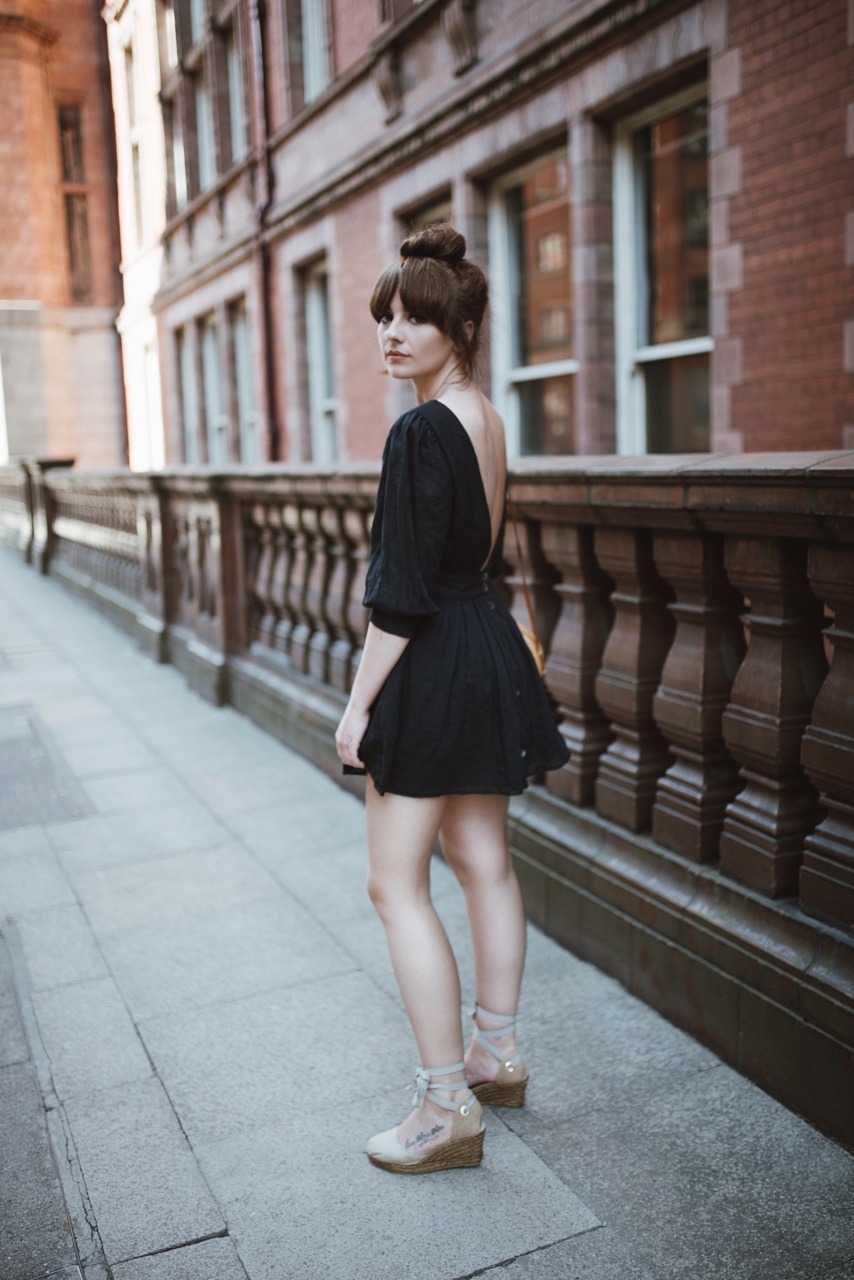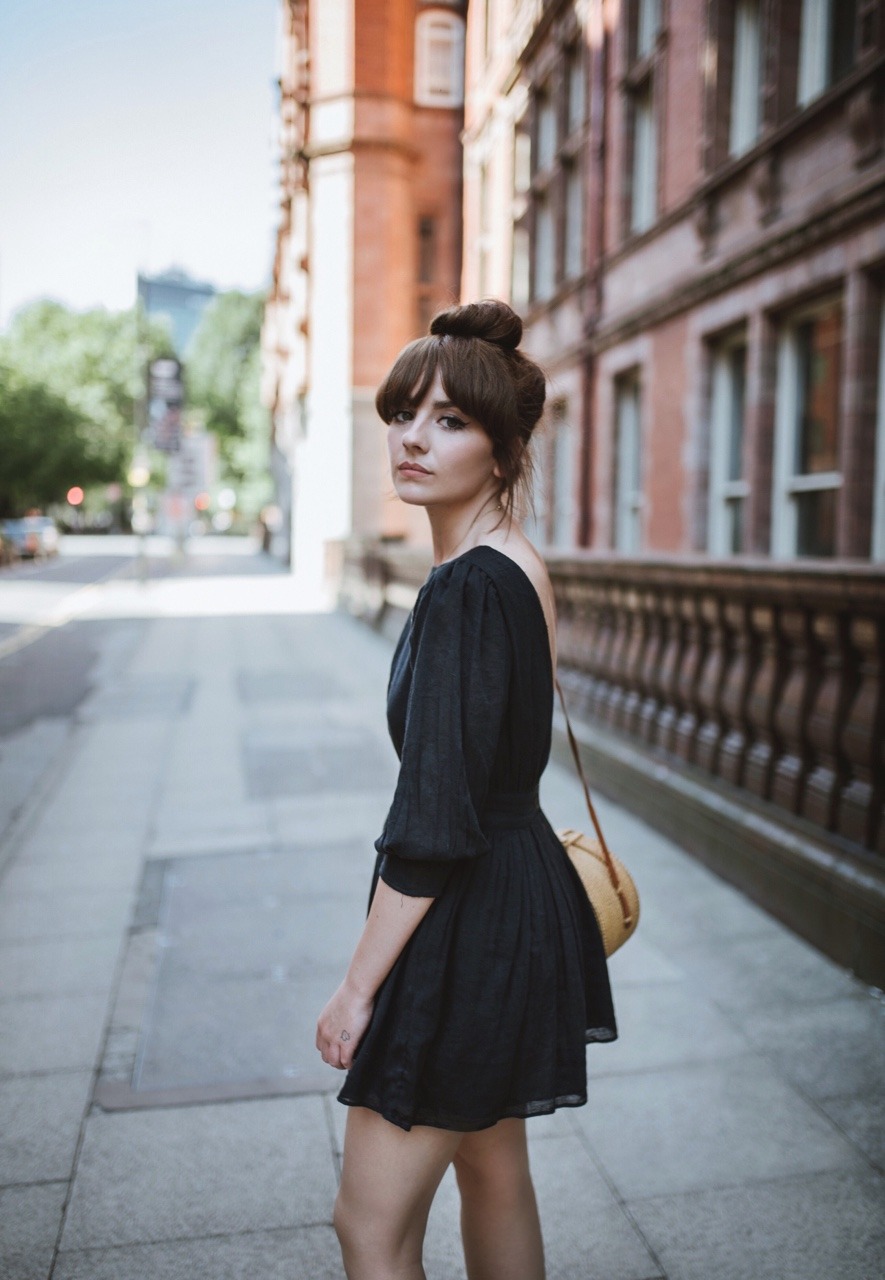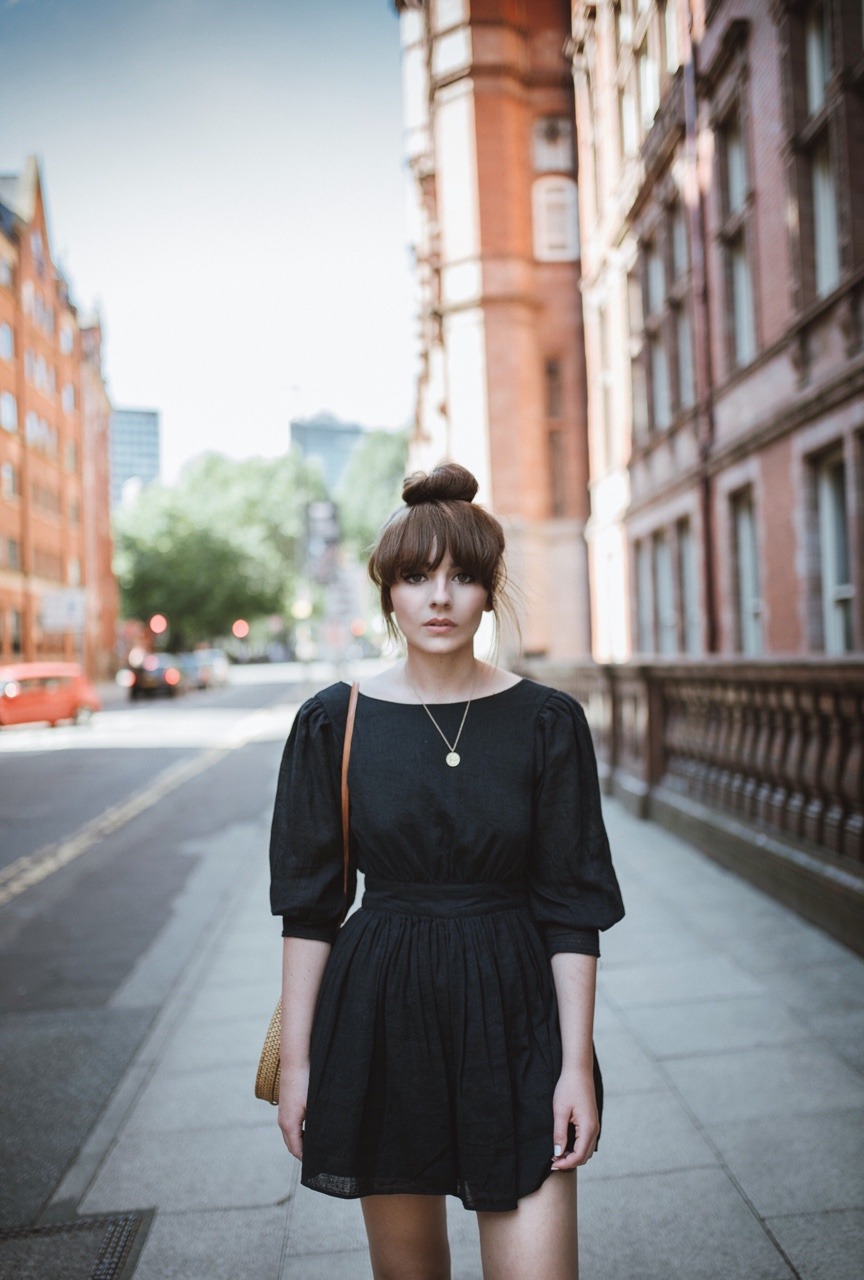 Dress c/o – Free People | Shoes c/o – Viscata | Bag – Ellen And James | Necklace c/o – Chupi 
The first dress fits like an absolute dream – the design is so flattering/forgiving, it covers the parts of me that I'm more self conscious about, but manages to show off the parts that I like. That cut out back detail and the fitted waist! Totally obsessed with how it looks paired with some ankle tie espadrilles to play up the summery features – it's also a really light linen material, so don't be fooled by the material looking thick! I felt so lovely in this dress, a definite new favourite, it would be incredible with some statement gold hoops and cat eye sunglasses. There's something really high fashion about it – I think it's the slightly puffy sleeves and the contrast waist. Teamed with my trusty wicker bag, it's the perfect outfit for a summer night out!
---
LOOK TWO – STARS IN YOUR EYES MINI DRESS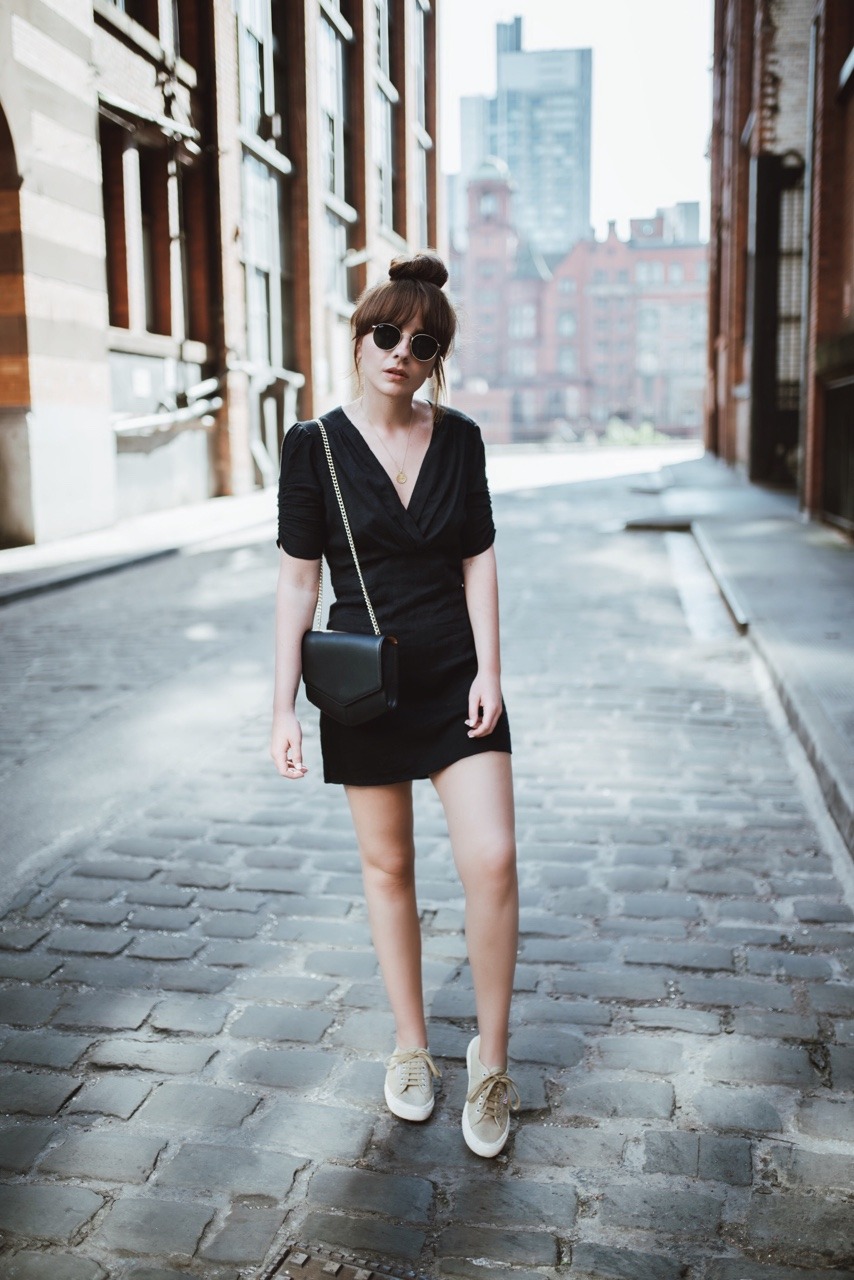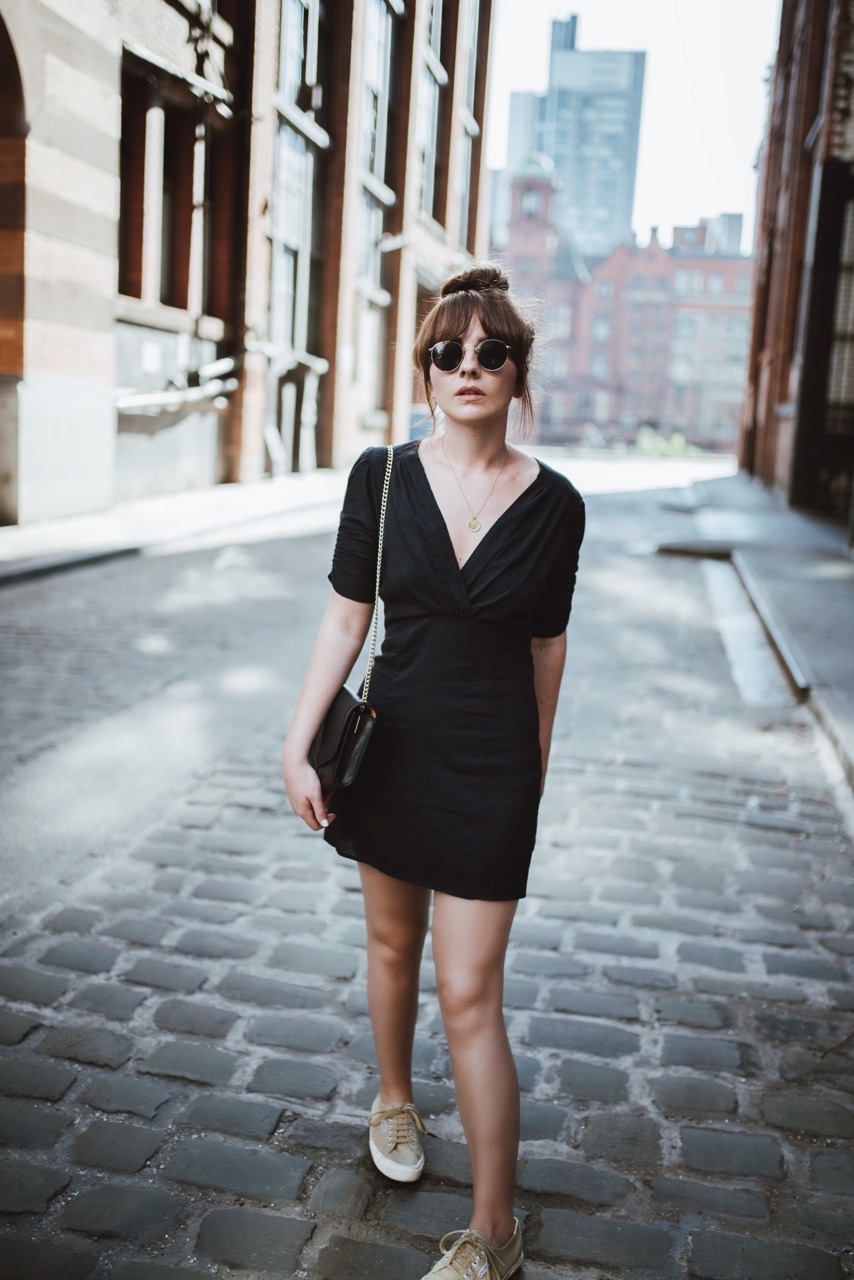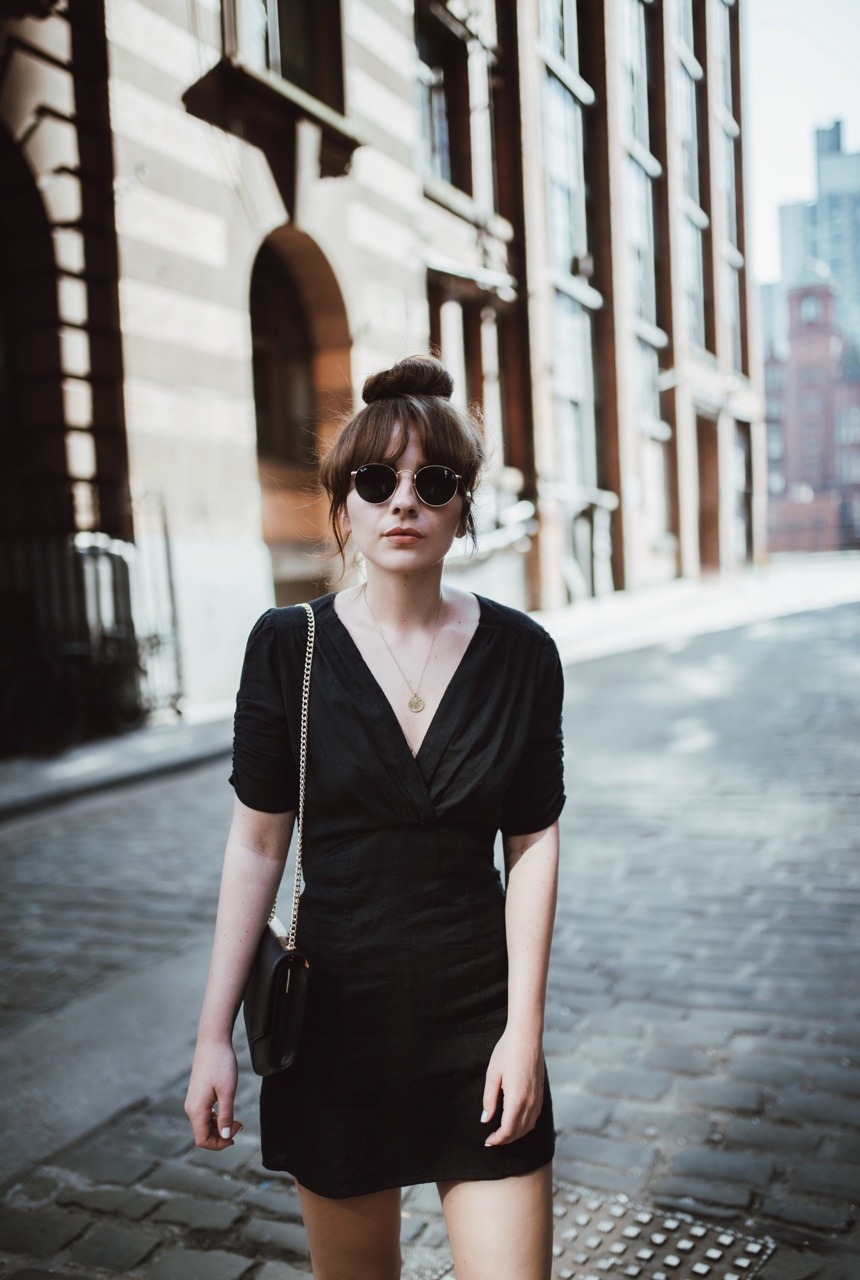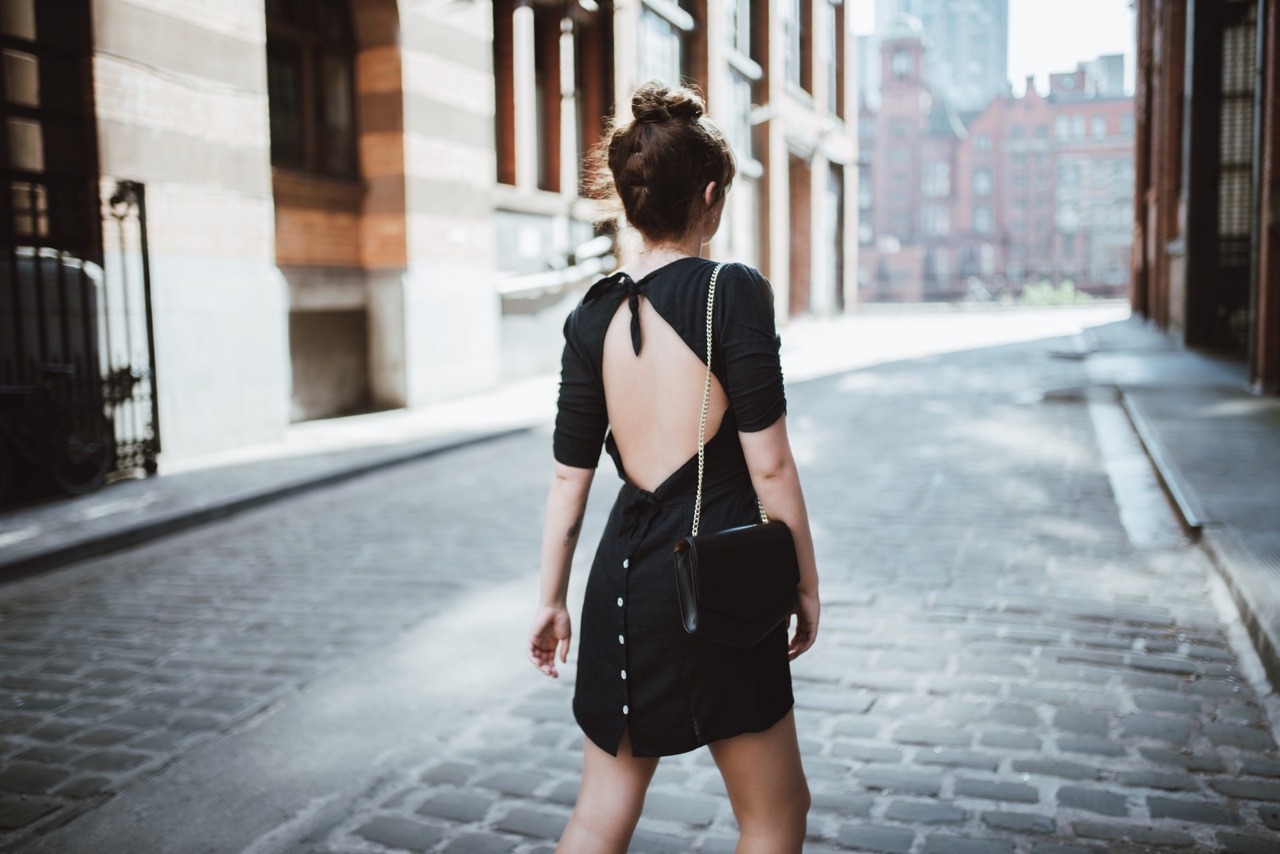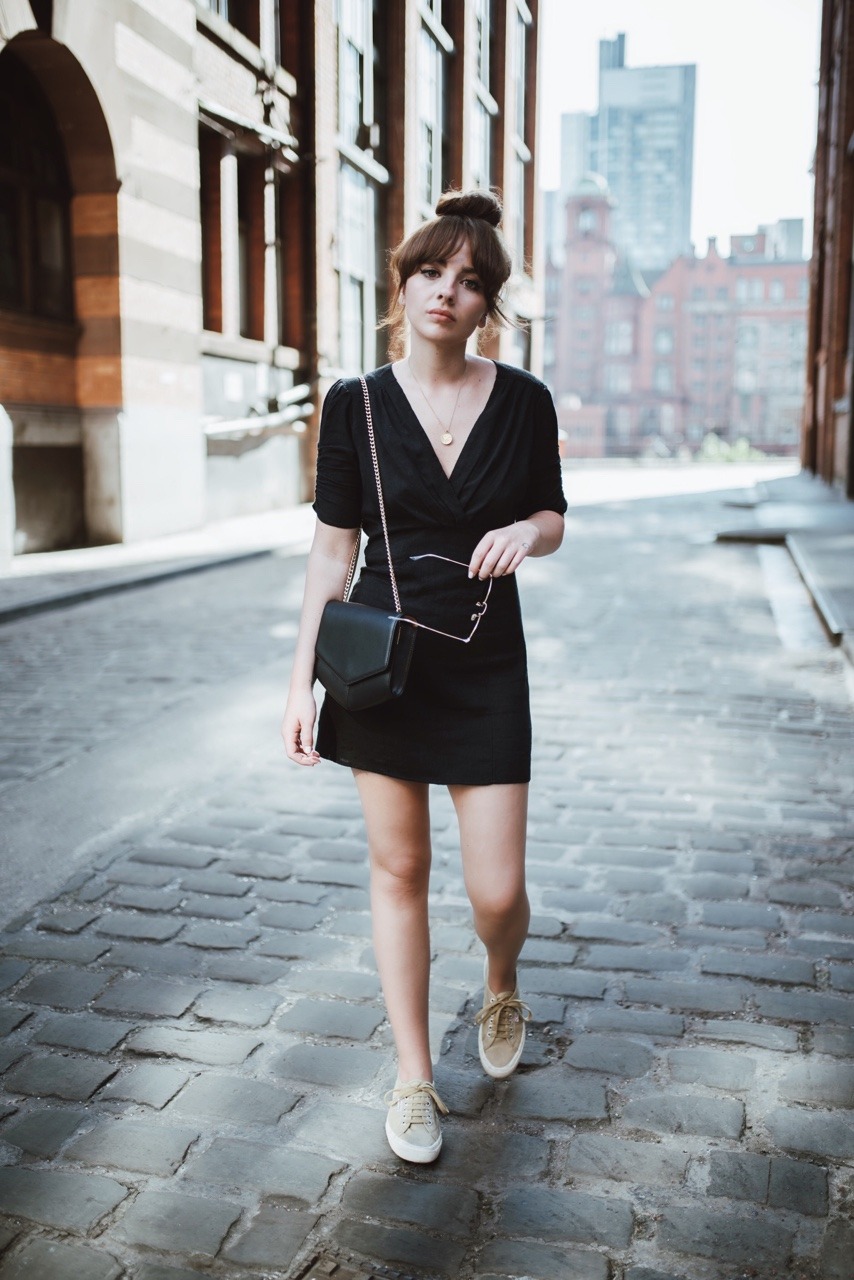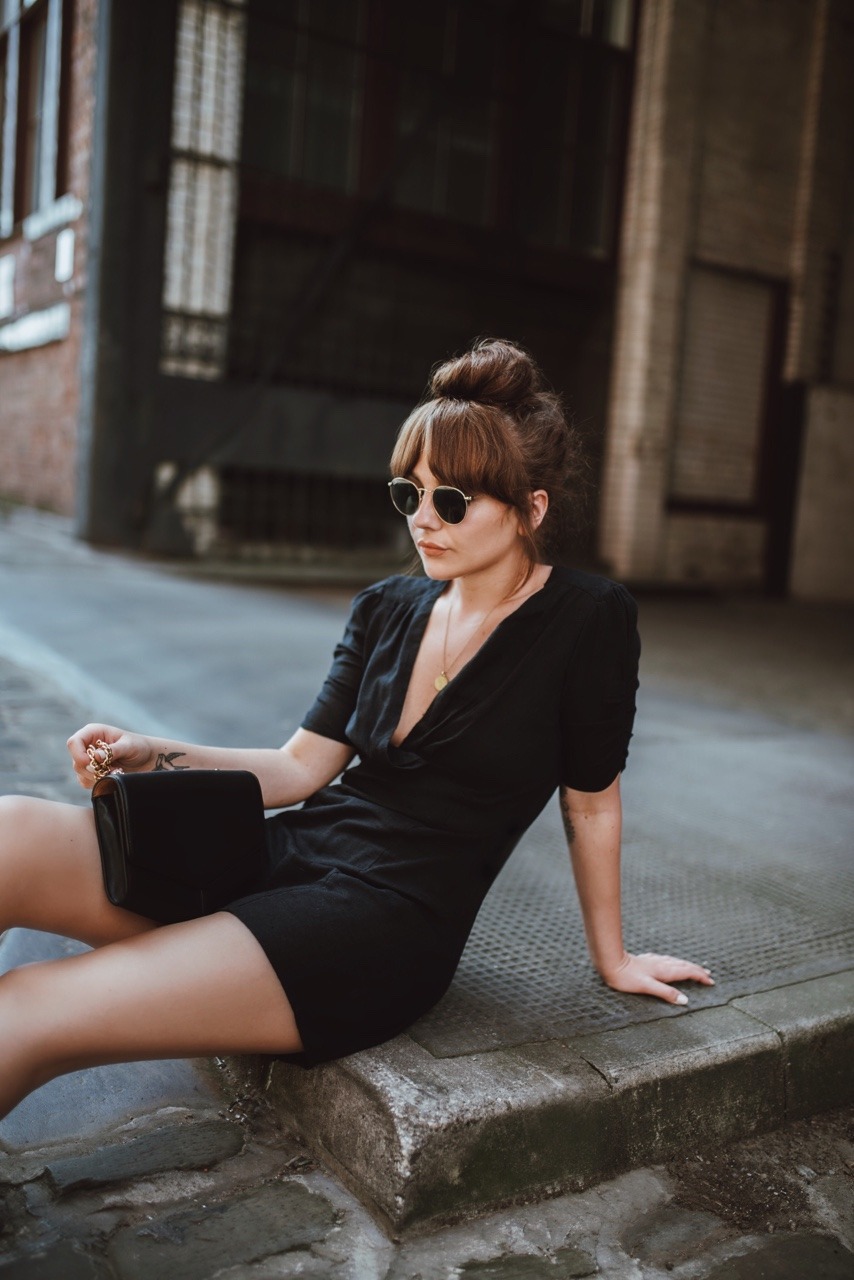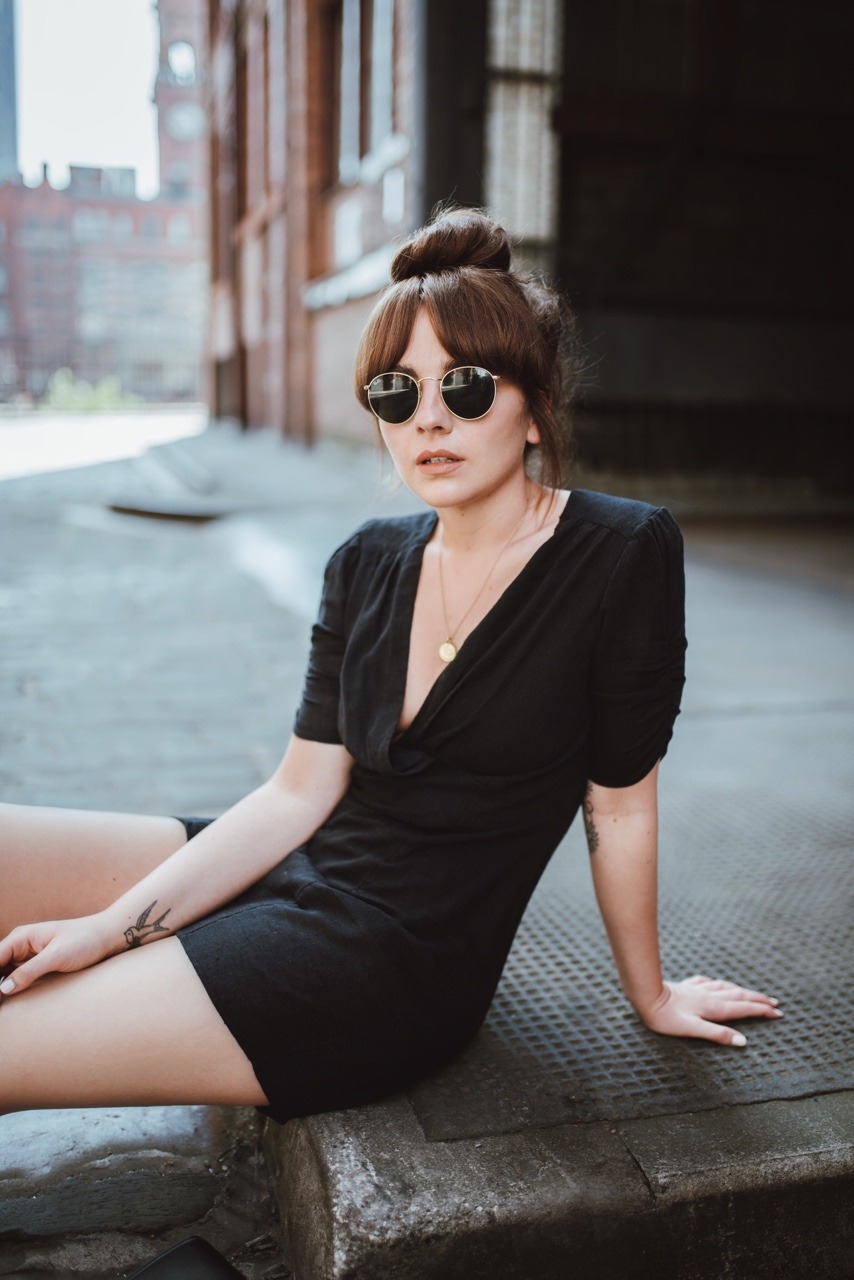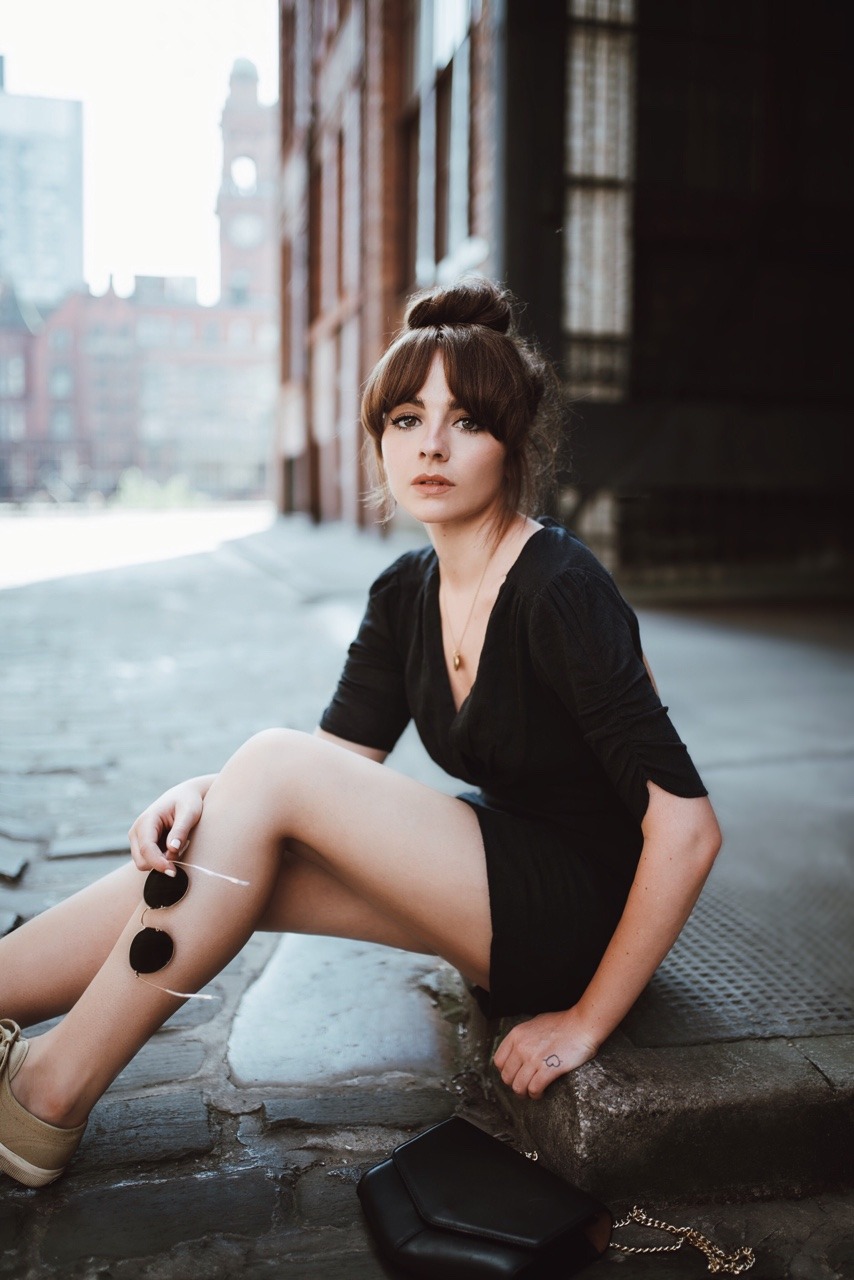 Dress c/o – Free People | Shoes – Superga | Bag c/o – Sandro | Sunglasses – Rayban
The second dress is something I normally avoid in all honesty – figure hugging and quite skimpy in design. I just fell in love with design, so thought it would be the perfect piece to get myself out of my comfort zone, and to start just being comfortable with my body. I love a low cut neckline – it's all I've been wearing over the last month, so this dress definitely slots into my wardrobe nicely. I almost paired with some ankle strap shoes, but decided on my Superga last minute. I love how they look with a little black dress! I think when a design suggests to me that it's a certain type of look, I tend to rebel and head in the opposite direction. That's where I usually find my happy place. I can't wait to wear this outfit on holiday – the material is so light weight, and that back detail is perfect for showing off a tan.
If you have a summer holiday coming up, or a special event in general, I'd definitely suggest checking out the Free People dress section, they are the perfect investment pieces and always the dresses I treasure most. I got the two above pieces in a size small in case any of you were wondering reference wise – in my experience, the sizes run a little big, so definitely size down if you're in between sizes. Fun fact – they also have a great beauty section if you happen to be into your natural/organic skincare!
I hope you enjoyed this post! I'd love to hear what your thoughts are on styling the LBD for summer?
Wishing you all a beautiful week ahead…
Alice x
---
Photography by Adriana
This post is sponsored by Free People!