LOOK ONE - MINIMAL SUMMER STRIPES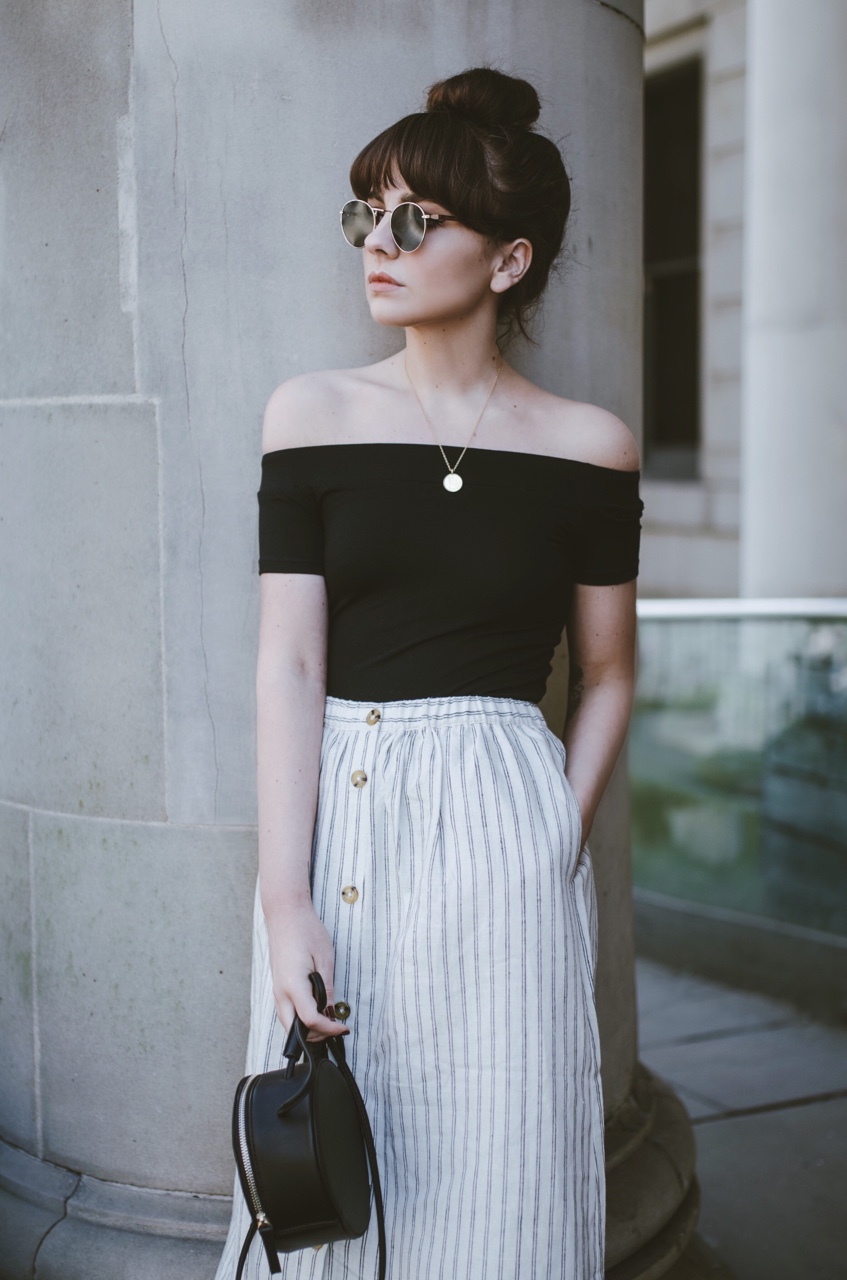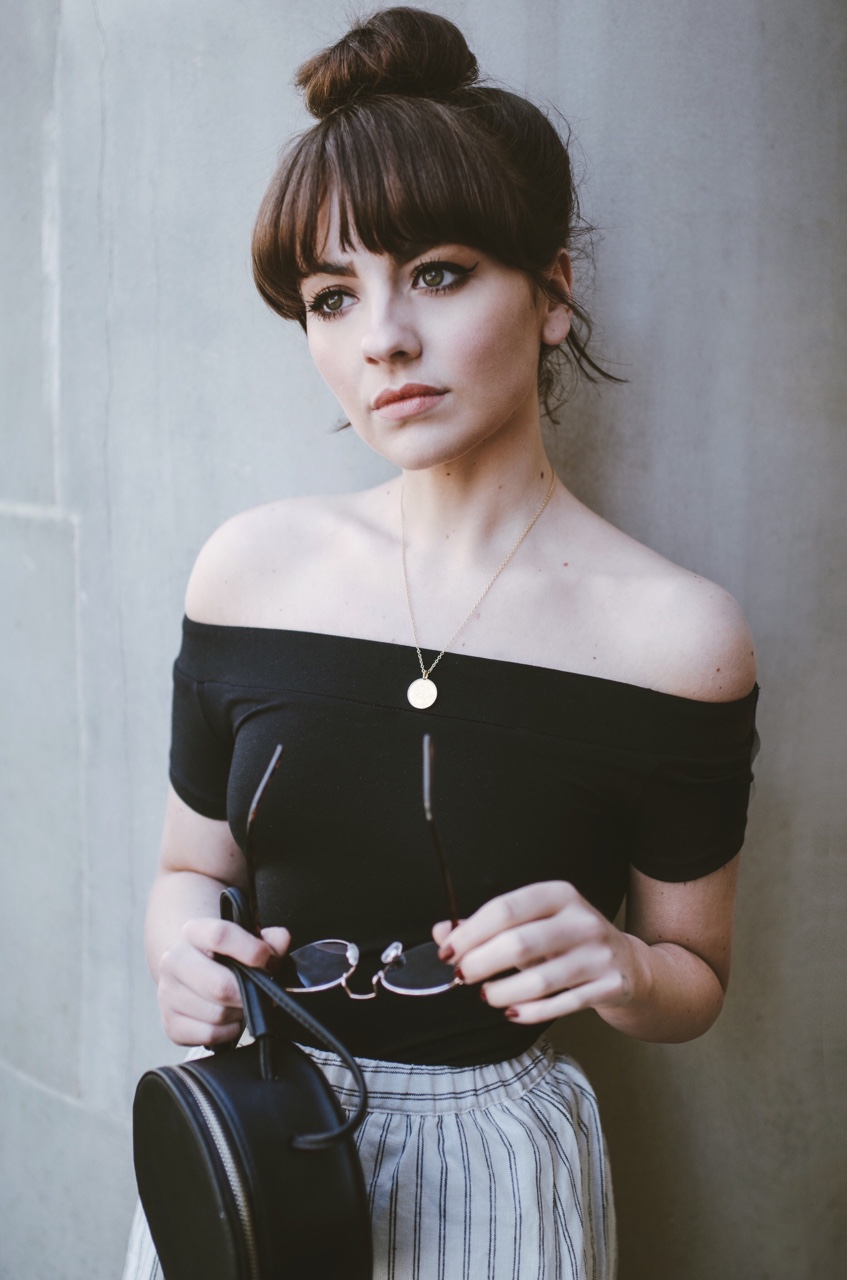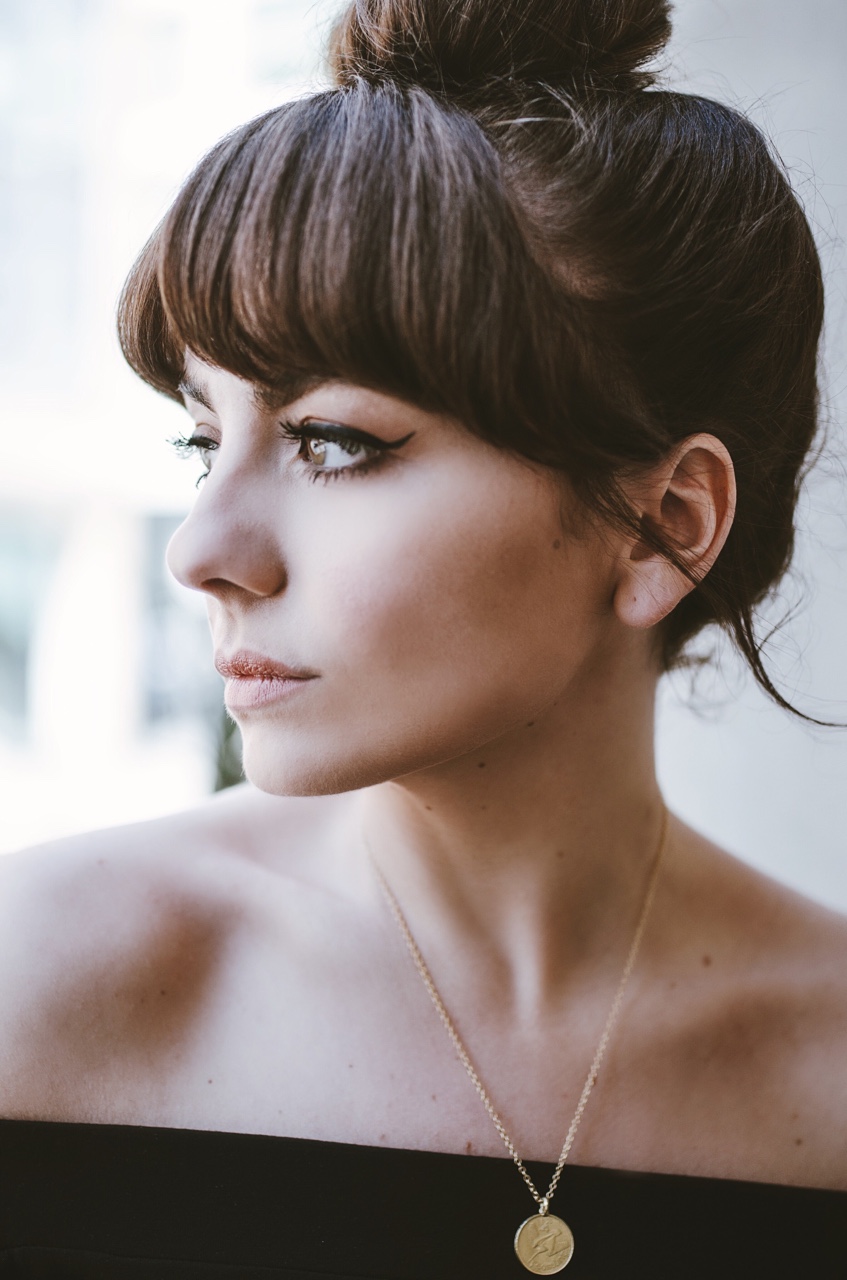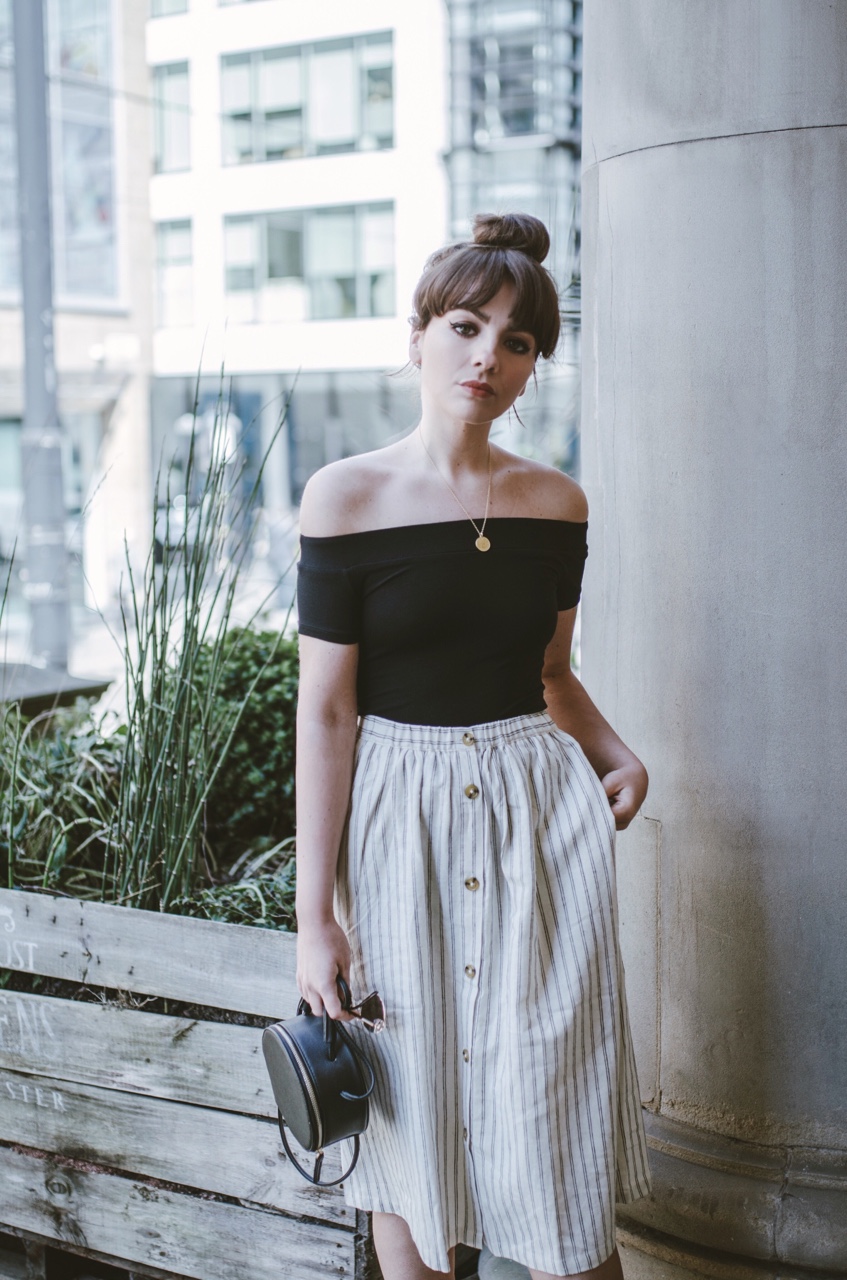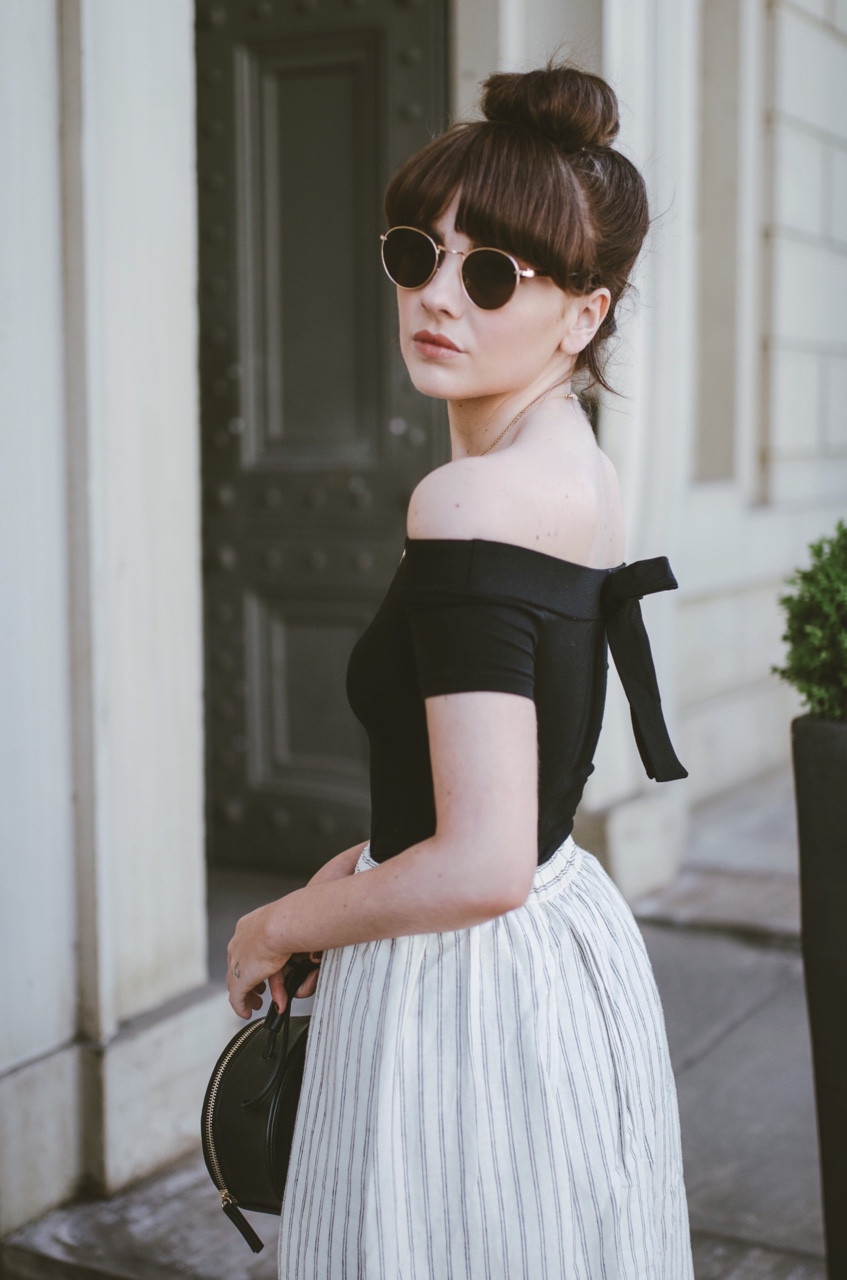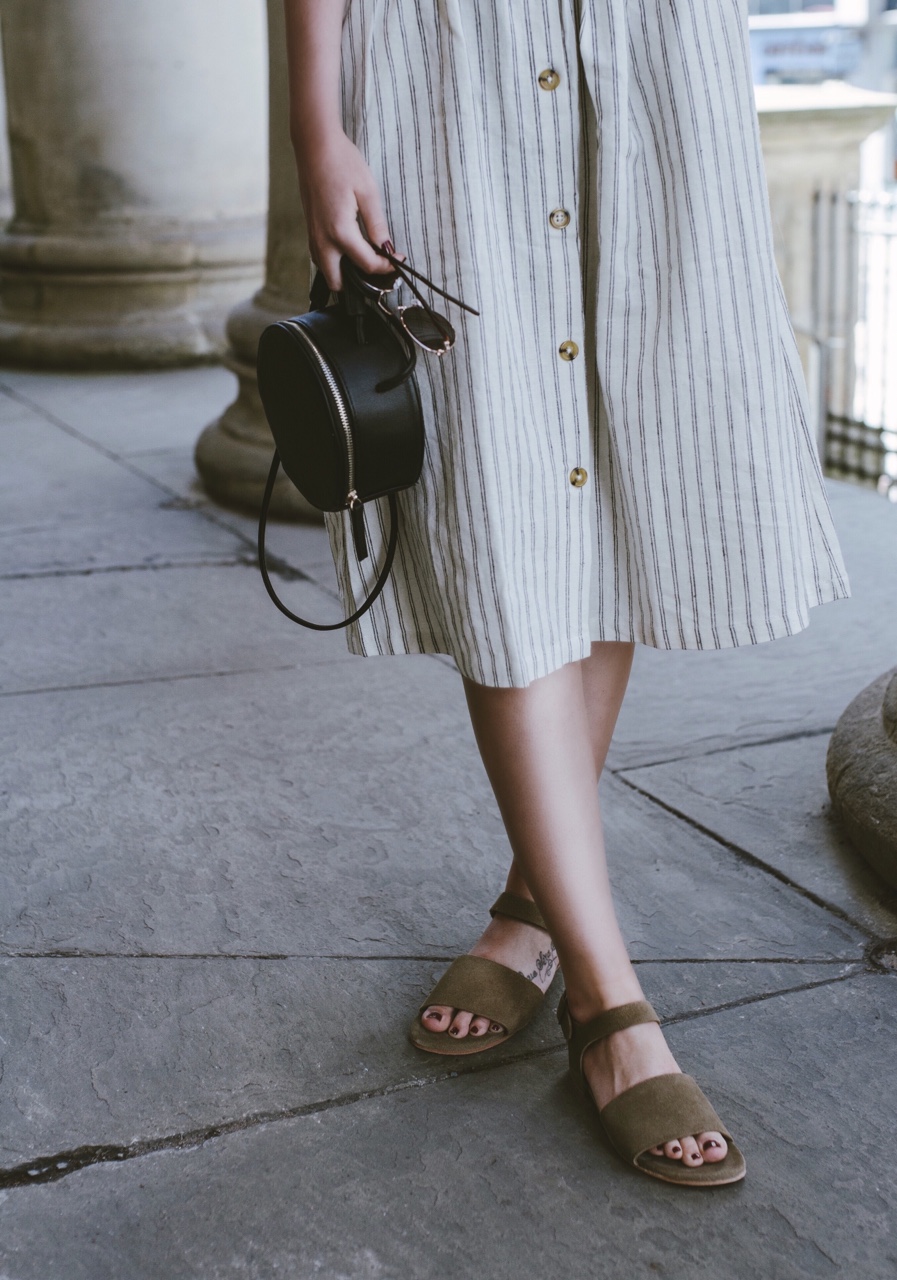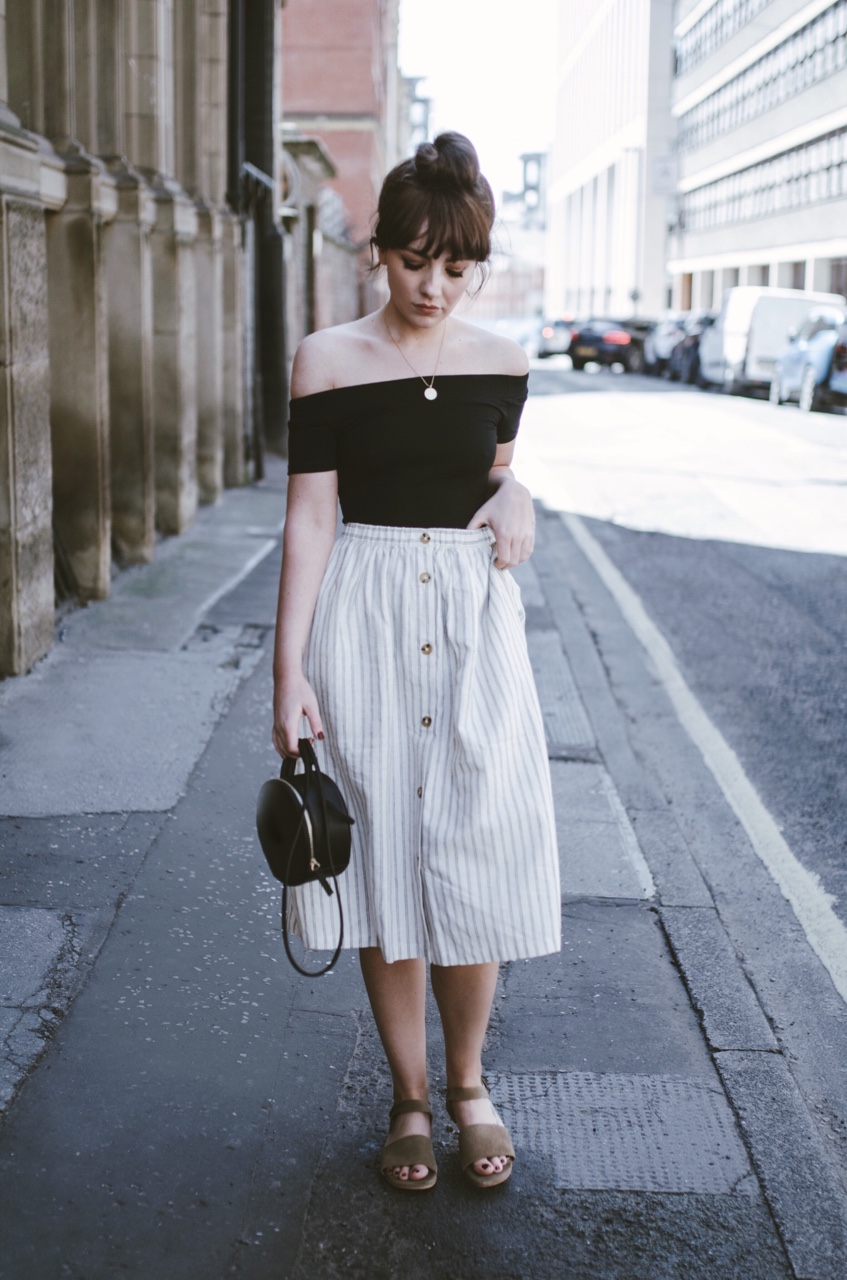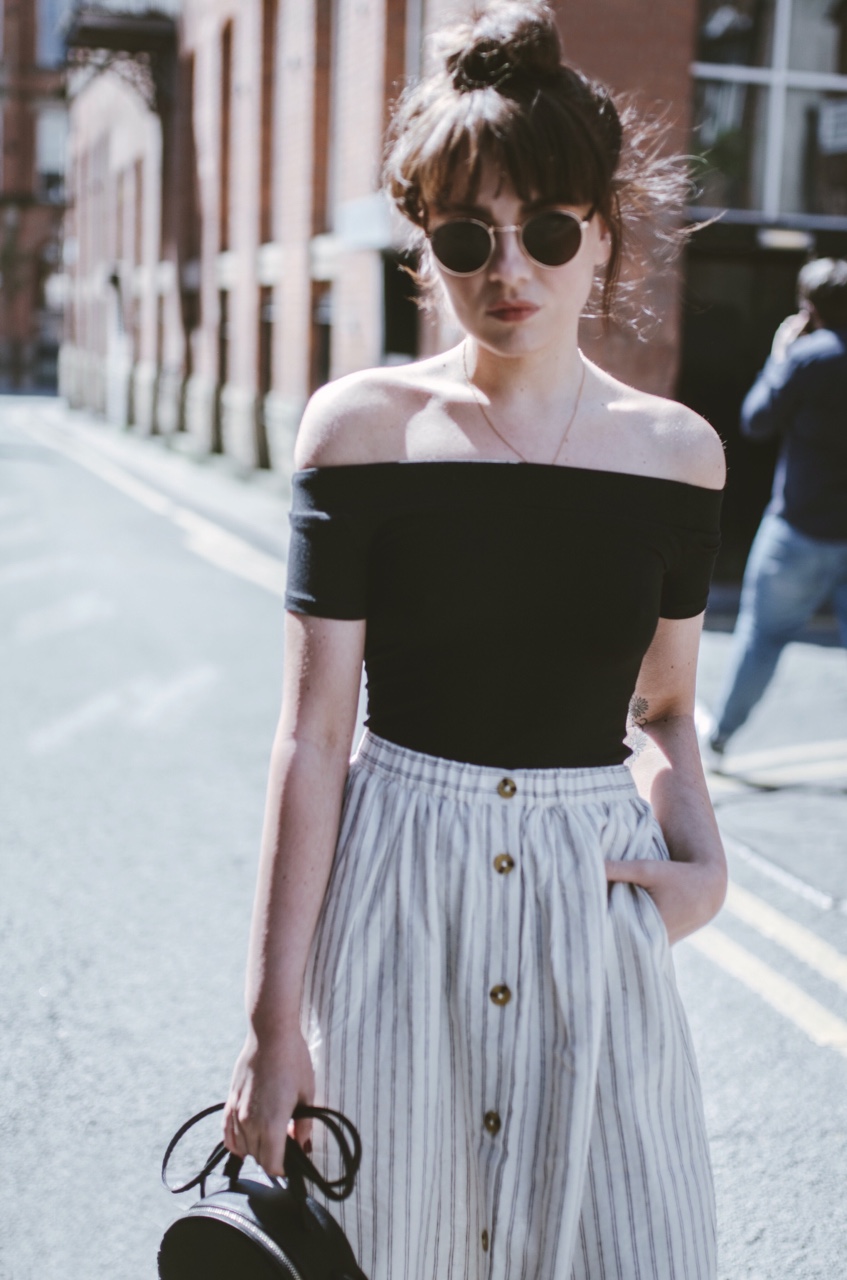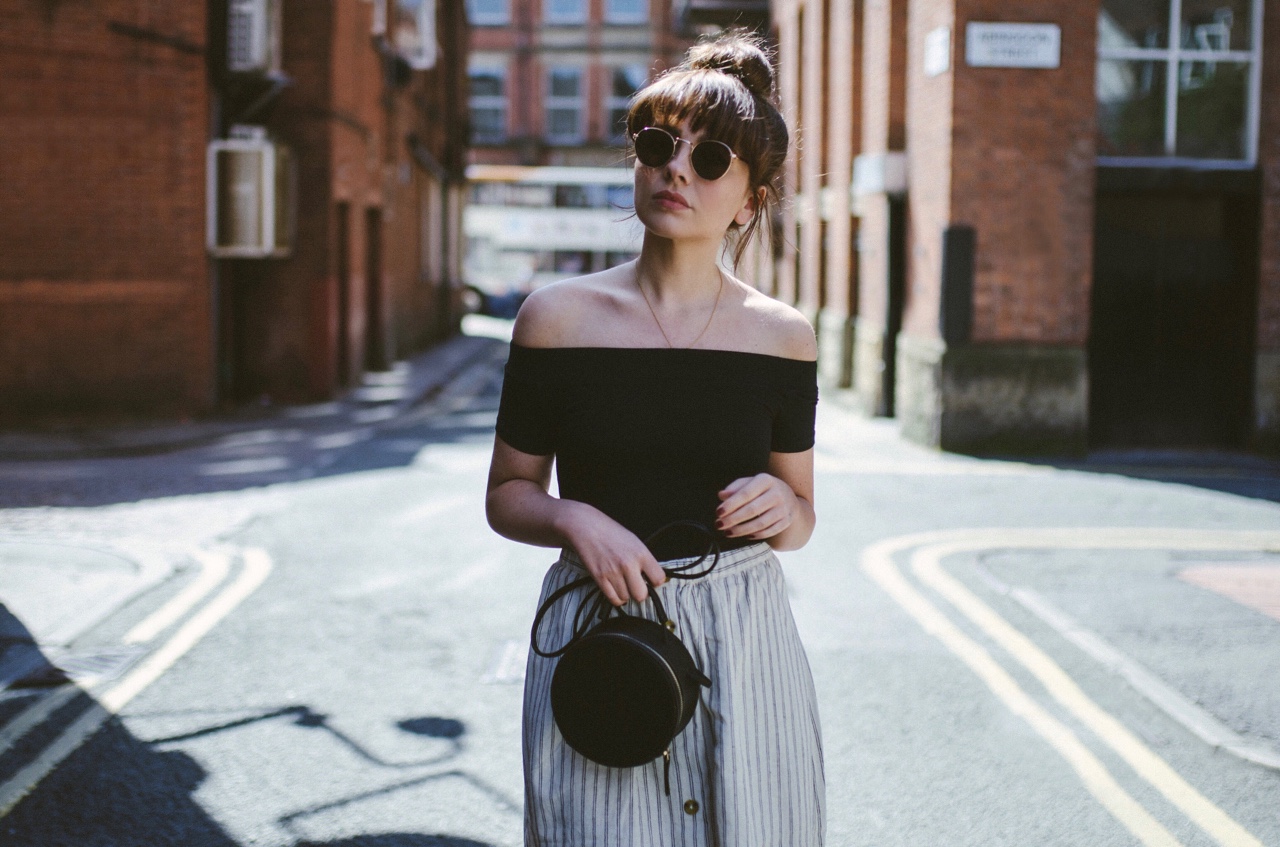 Shop Look one by La Redoute – Skirt | Bag | Top | Sandals
---
LOOK TWO - PARISIAN CITY CHIC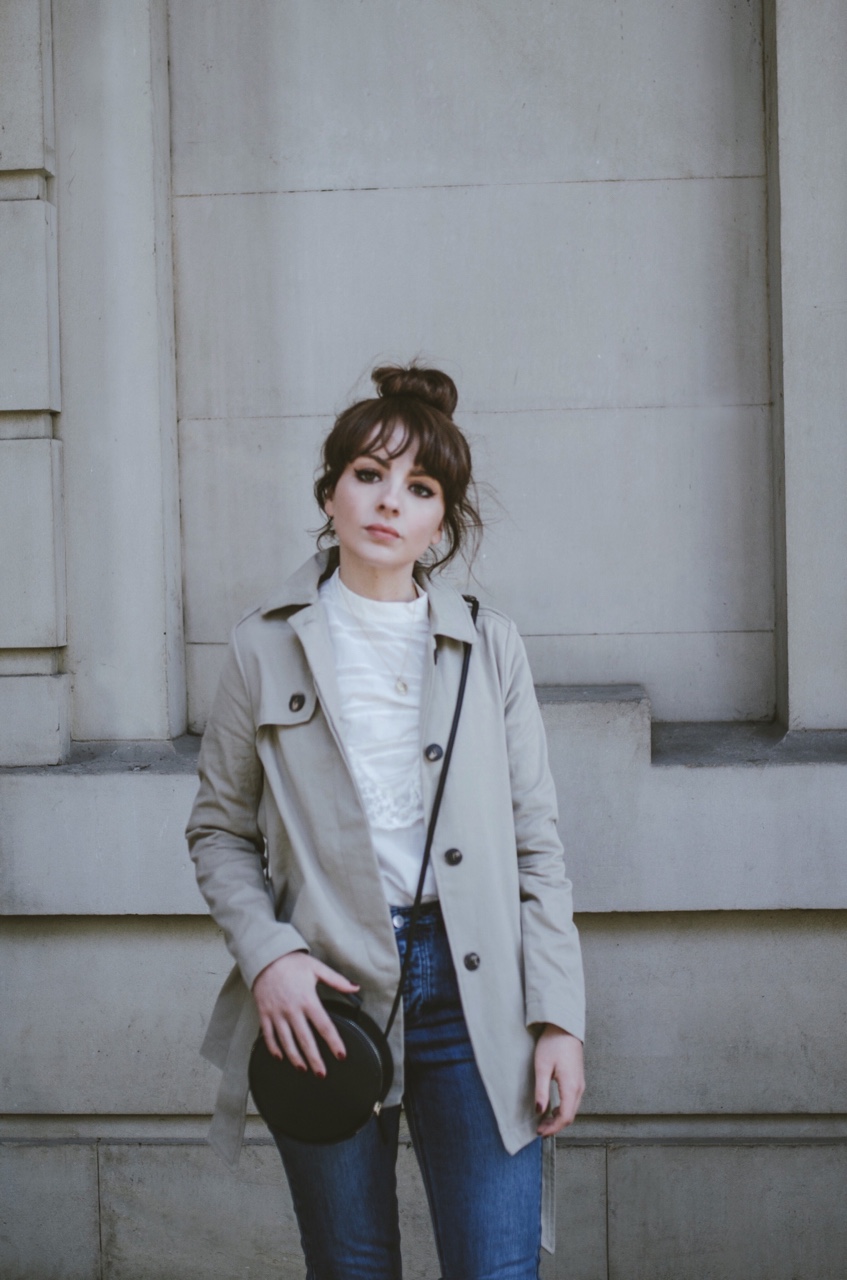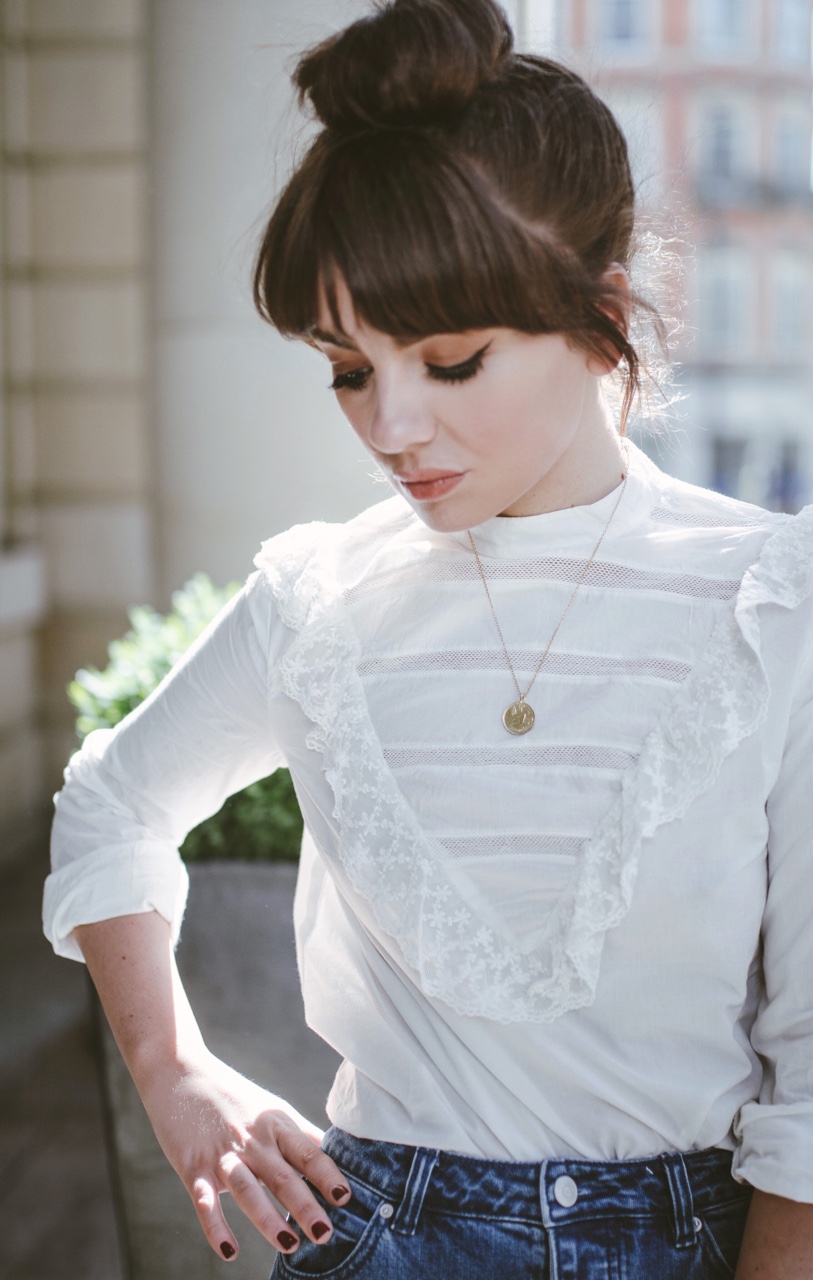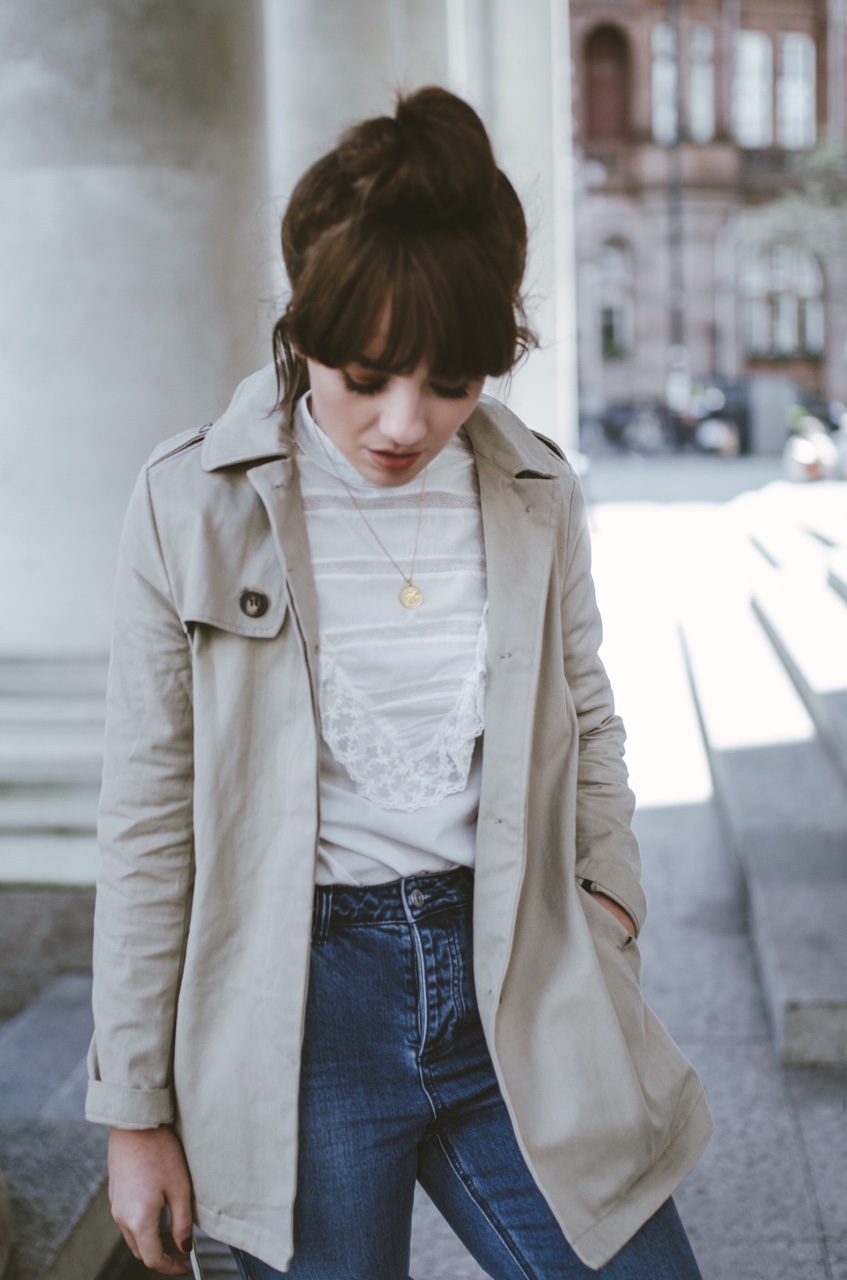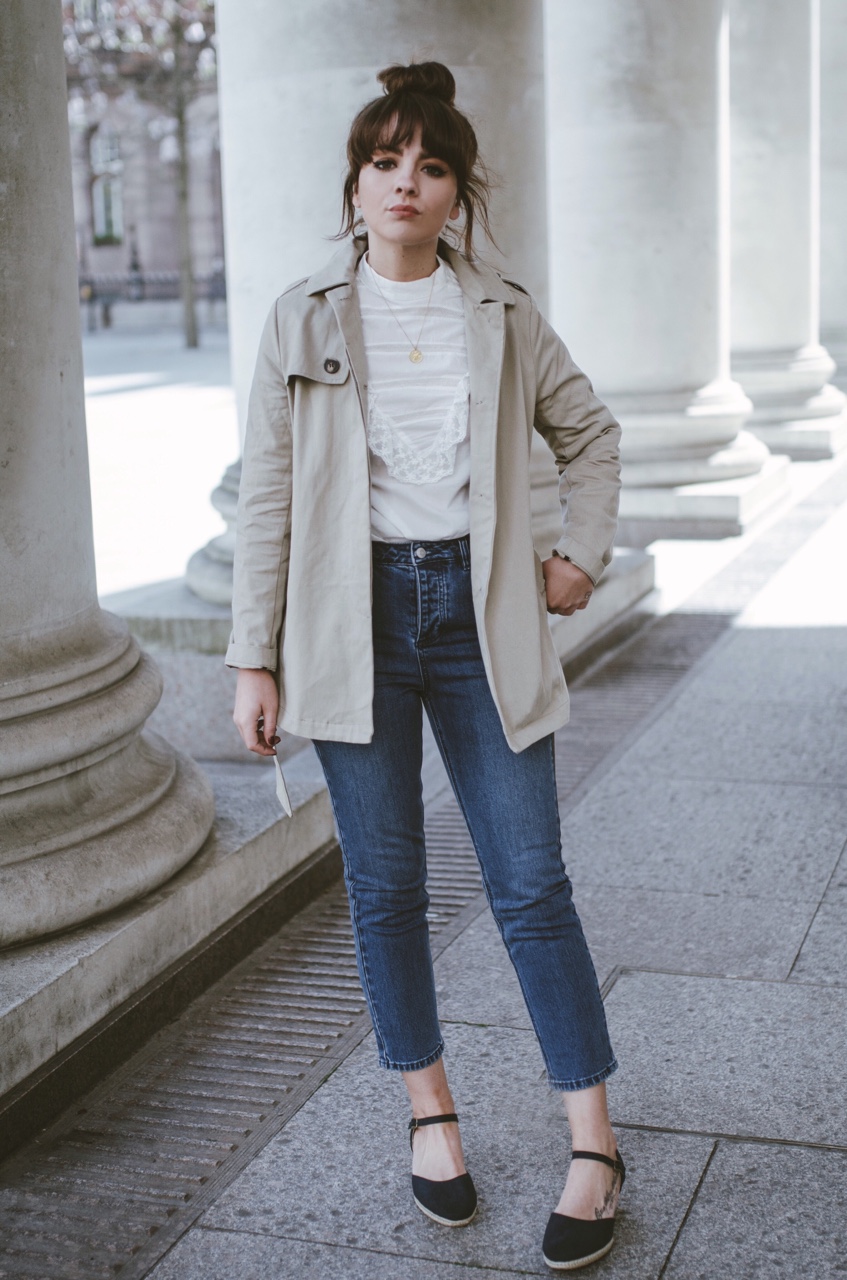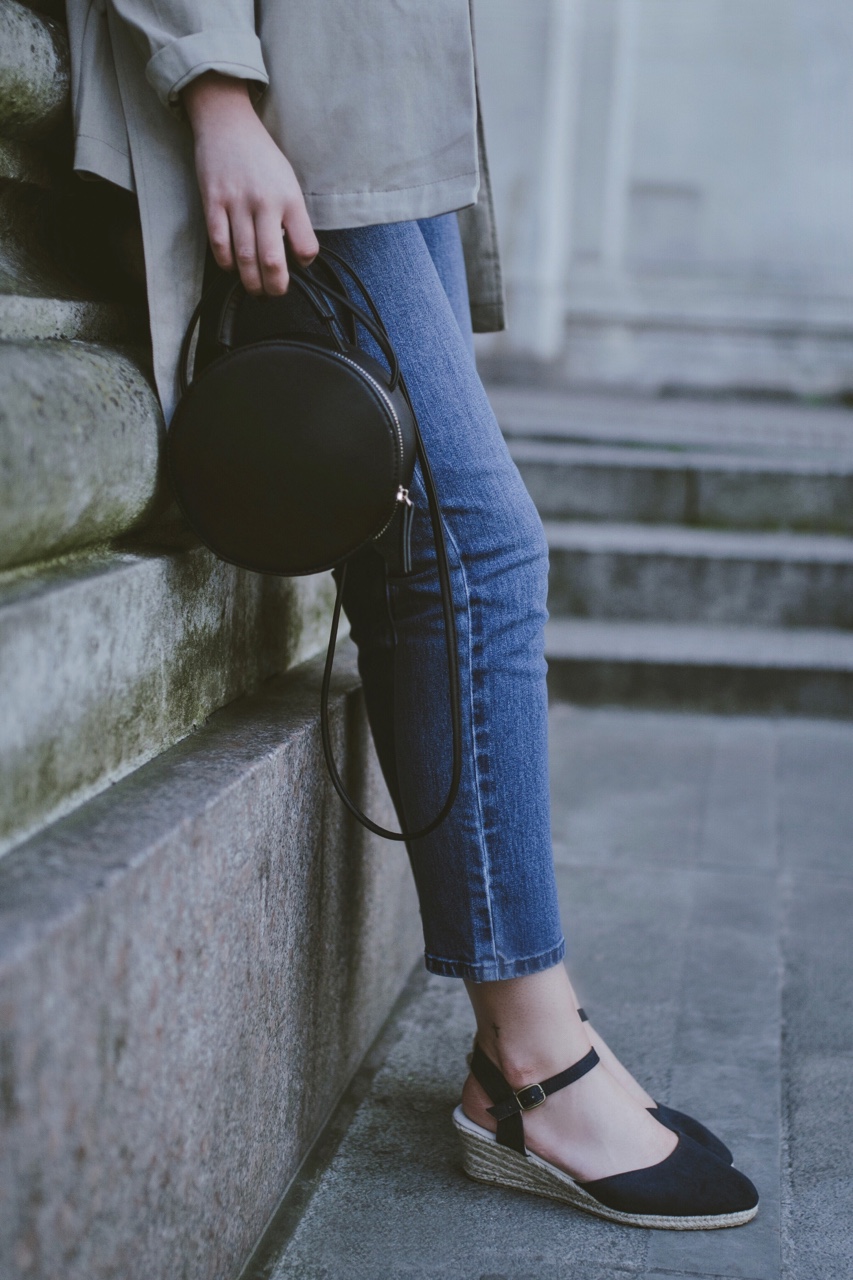 Shop look two by La Redoute – Jacket | Blouse | Jeans | Espadrilles
I recently had the opportunity to work with La Redoute, and instantly knew that it would be a project I'd love working on. A French founded brand that makes French style accessible and affordable – what's not to love? Everything from fulfilling your French-girl wardrobe needs, to the perfect homeware pieces you've been lusting after – La Redoute really has everything I want all in one place. I thought I'd style two weather appropriate looks based around unpredictable city life…
My first look is inspired by the warmer days we have been having recently – around 17 degrees is a shock to the system after a long Winter of being covered up. Suddenly you're hit with that daunting feeling that the media loves to inflict on us all, 'are you Spring/Summer ready?'. The answer is definitely not – I'm never prepared, and I have as much motivation as the next unmotivated person when it comes to getting my butt on that treadmill. A midi skirt and off the shoulder top will hide a multitude of sins and instantly made me feel like I was ready to stroll down the French Riviera. I absolutely love this skirt – it's so chic with the tortoiseshell style buttons, I'm obsessed with the minimal design, and it's one of those pieces that looks great with any old black top.
The simple sandals let the outfit do the talking, and the little round bag ties the look together nicely – the perfect little accessory for all my essentials! It looks great worn across the body too (as shown in the first look). I know I'll be getting so much wear out of these pieces over Summer – it's the kind of outfit that makes me feel like I'm on holiday when I'm right at home in my own city. When it gets cooler, I can throw on a denim jacket and I'm good to go!
Spring is obviously well underway which means no more thick coats and suffocating layers – the beloved trench coat has made a big comeback already, and I've been loving all the different takes on this classic favourite. My second look had an average day of running around the city in mind – smart but comfortable and suitable for anything the day ahead throws at me. The trench style jacket and the strappy espadrilles completely elevate the look and give it that Parisian vibe that La Redoute do so well. The romantic ruffles and the ankle grazer (do people still refer to them as that, or was that just a 90's thing?) jeans add a playful twist. I probably say this in every blog post, but it's that juxtaposition that makes my outfits feel personal, and ultimately makes me feel at home in the clothes I'm wearing.
This is the type of outfit that is perfect for that awkward in between weather that we are experiencing frequently here in Manchester – we haven't quite reached the safe zone of being able to leave for the day without some sort of cover up. I feel like this is such a versatile look and could be tweaked to suit so many personal styles – I would wear this to meetings or even to evening drinks with a slick of red lipstick. On a side note – these shoes are the most comfortable things I've ever owned. Just enough height to elongate my legs and make me feel more confident, but not enough height to stop me wandering around in them all day. Espadrilles are everywhere at the moment and I'm so glad – I've always been a fan, and comfortable shoes are my jam!
I hope you enjoyed this little lookbook – I'd love to know which pieces were your favourite in the comments below. If you haven't checked out La Redoute already then I strongly recommend you do – they happen to have a great denim selection which you know I'm all for! I really enjoyed styling these looks and hope you love them too…
Alice x
---
Photography by Adriana
This post is sponsored by La Redoute | Outfits c/o La Redoute.