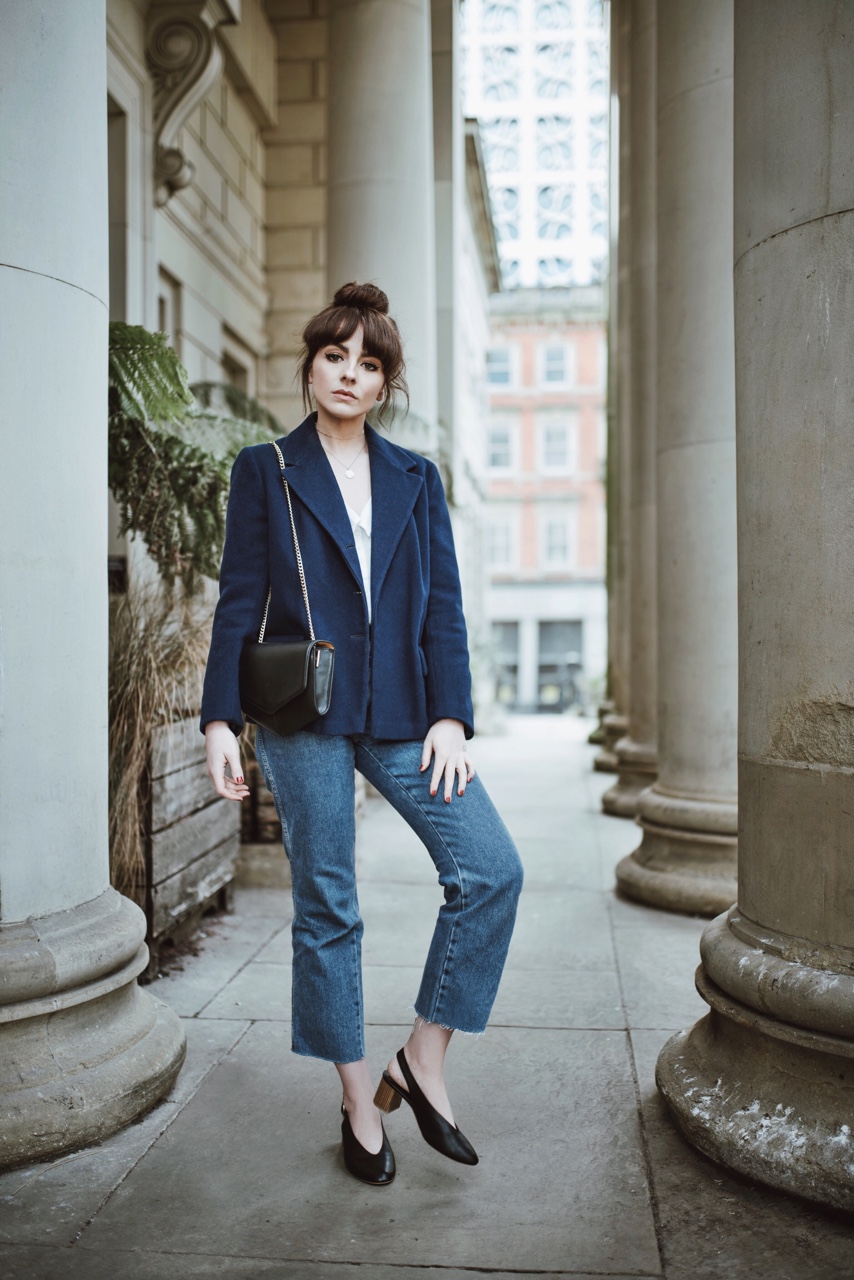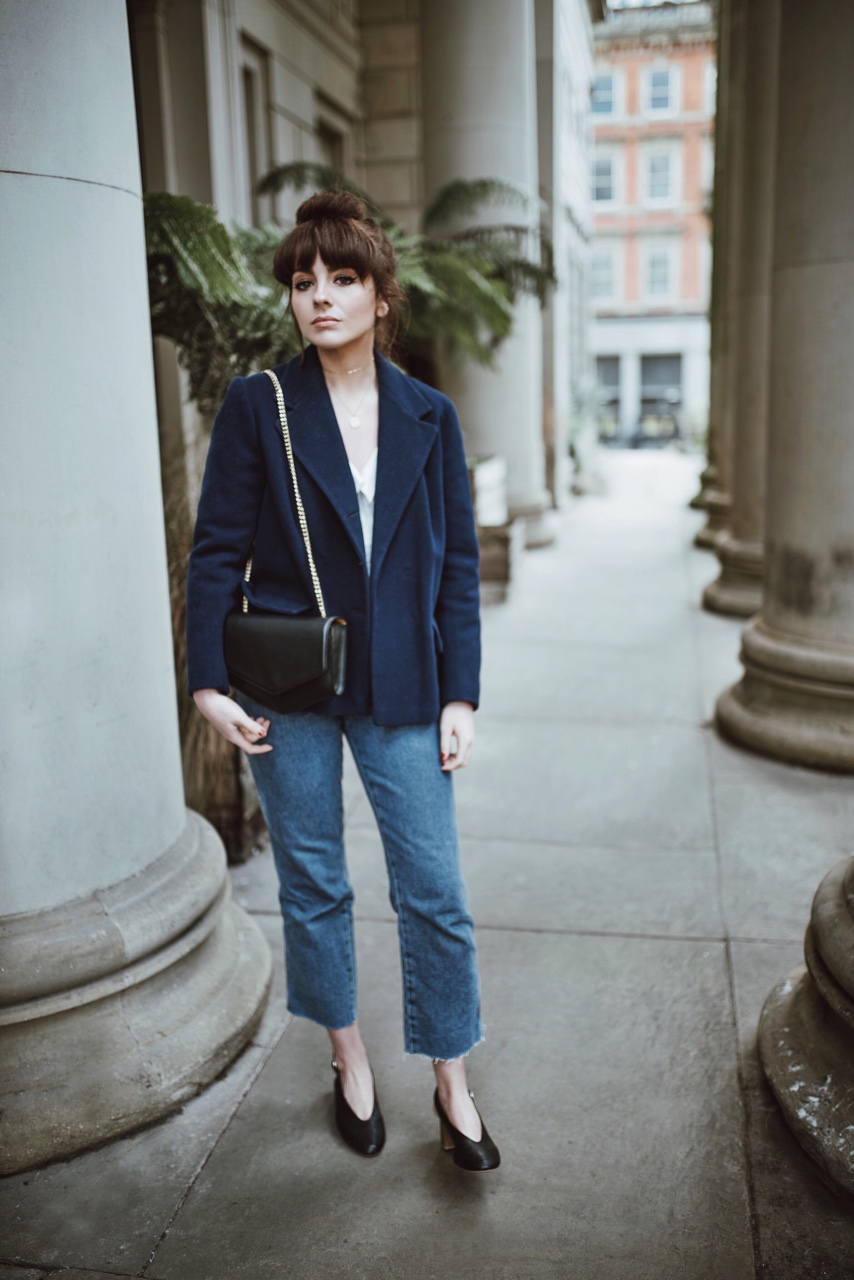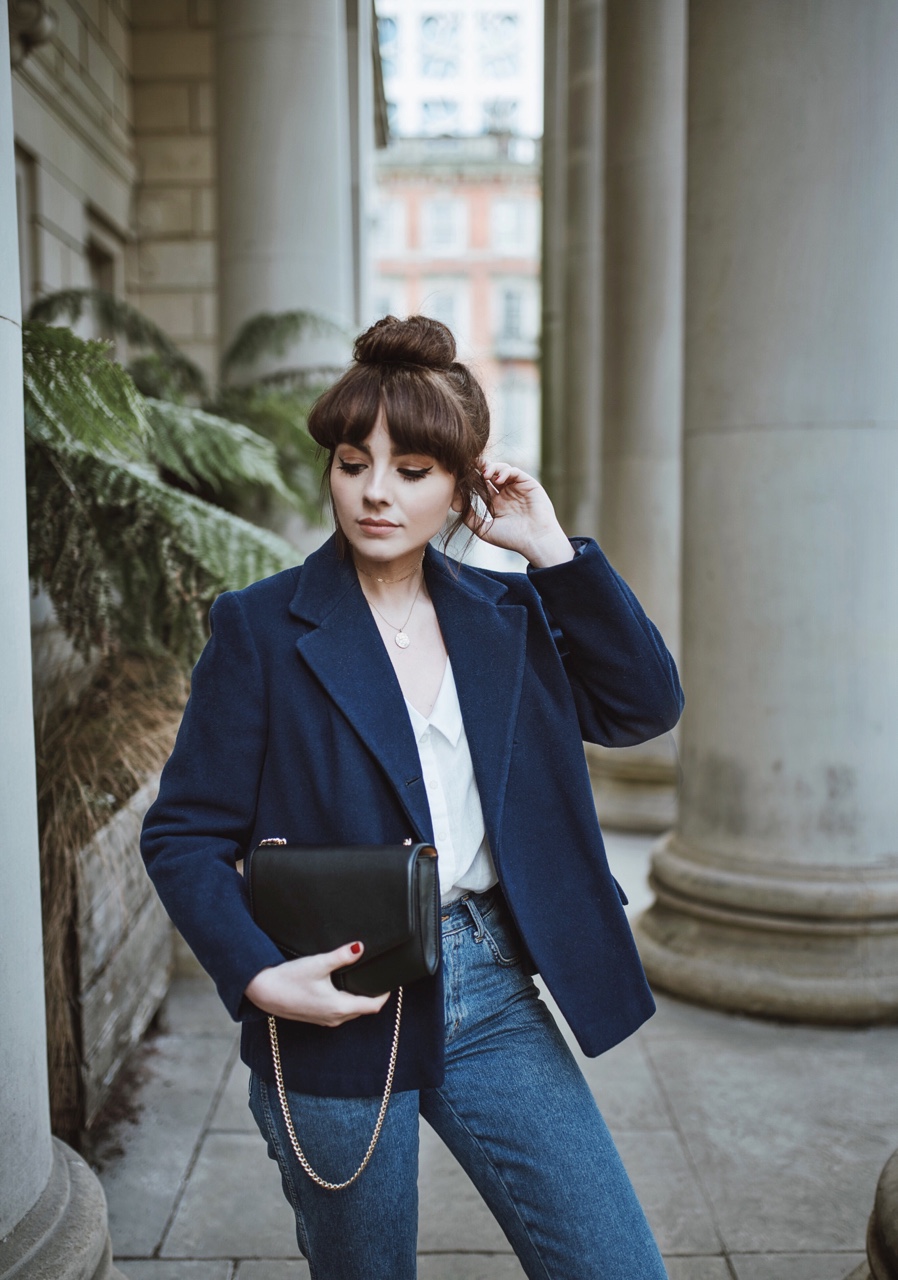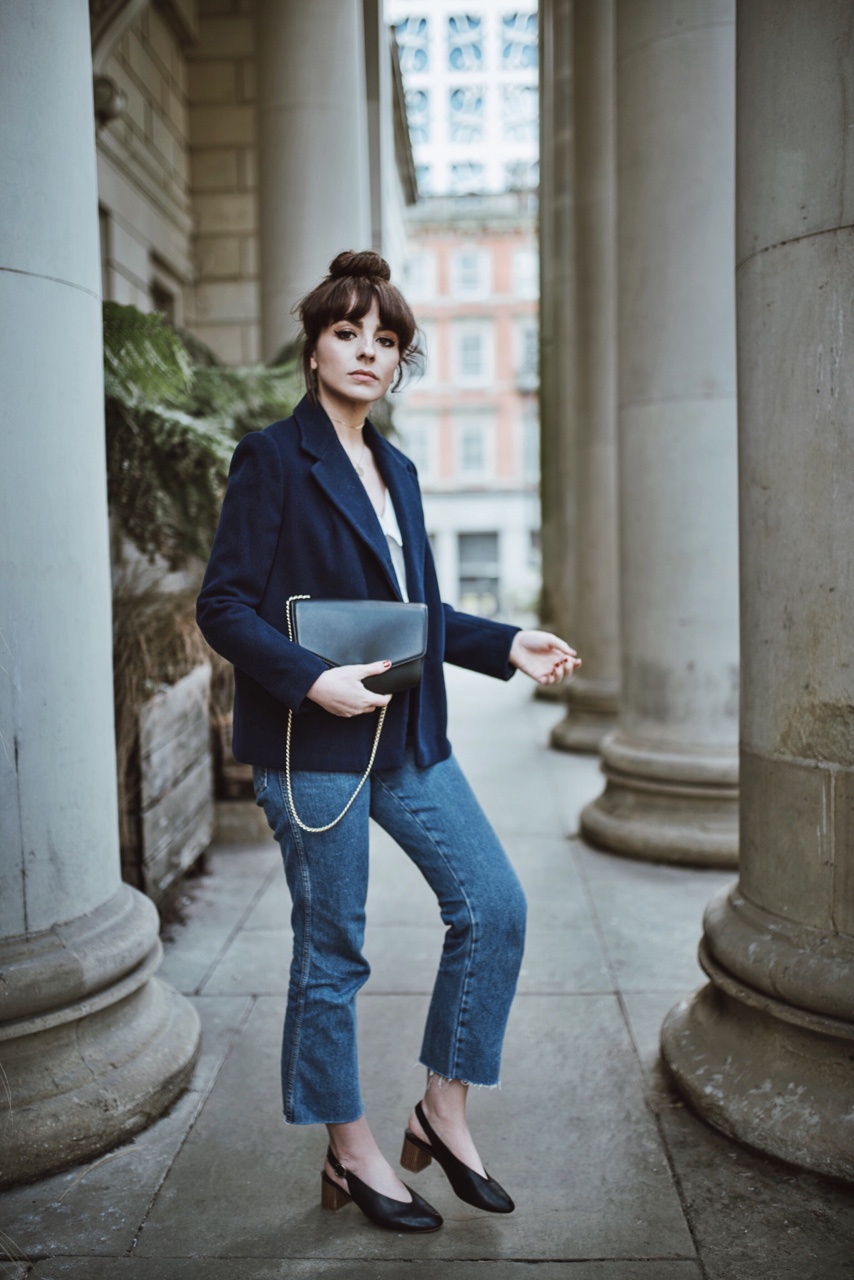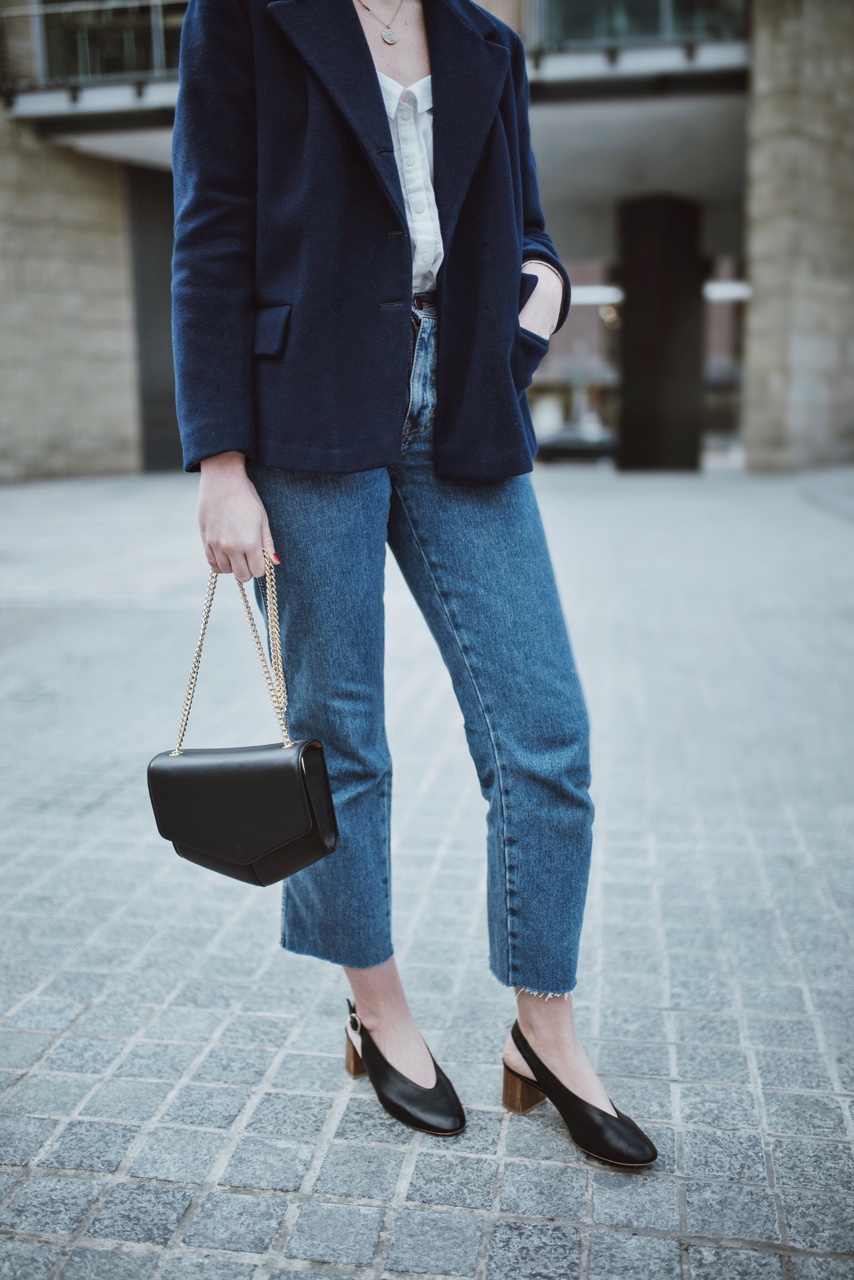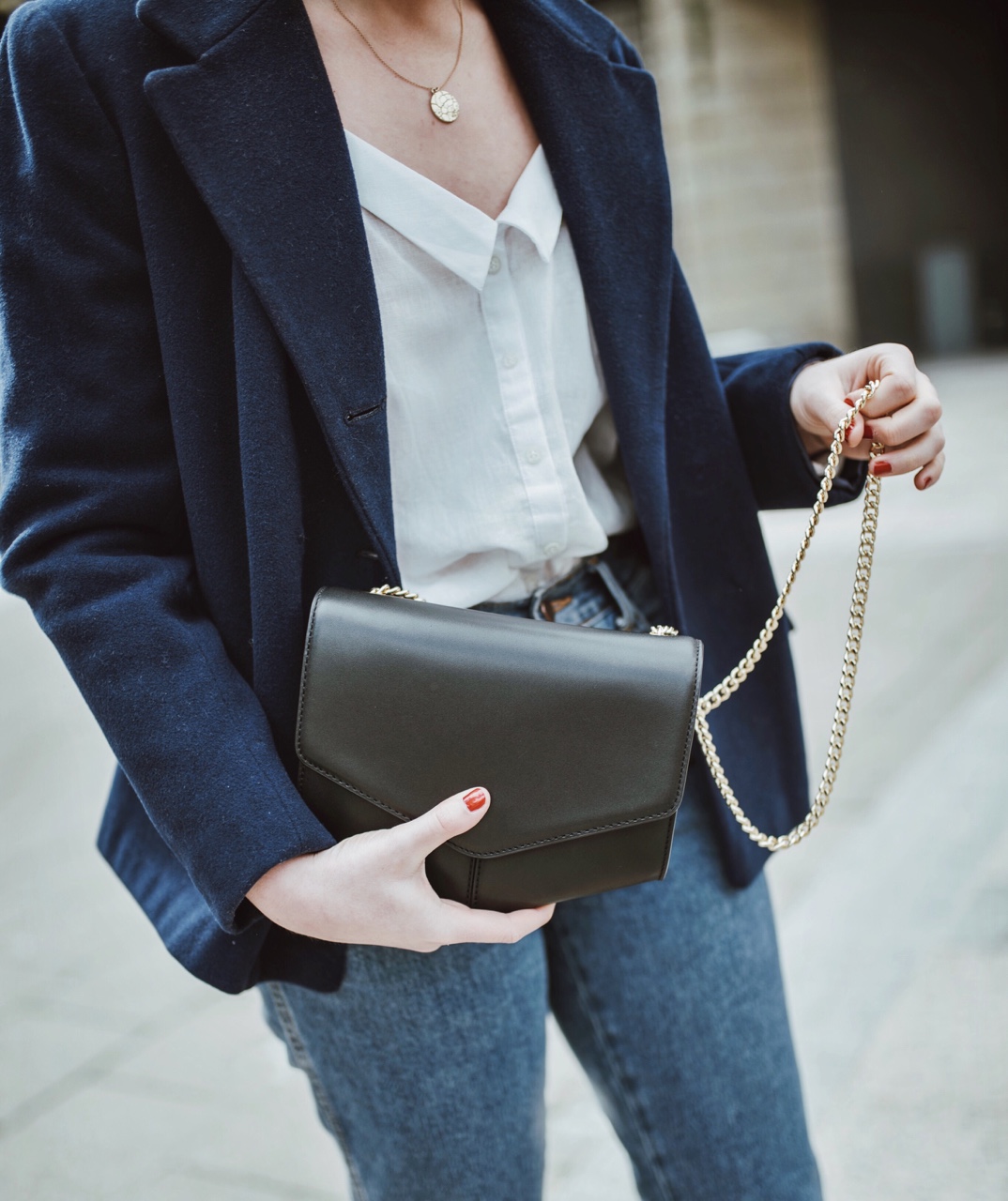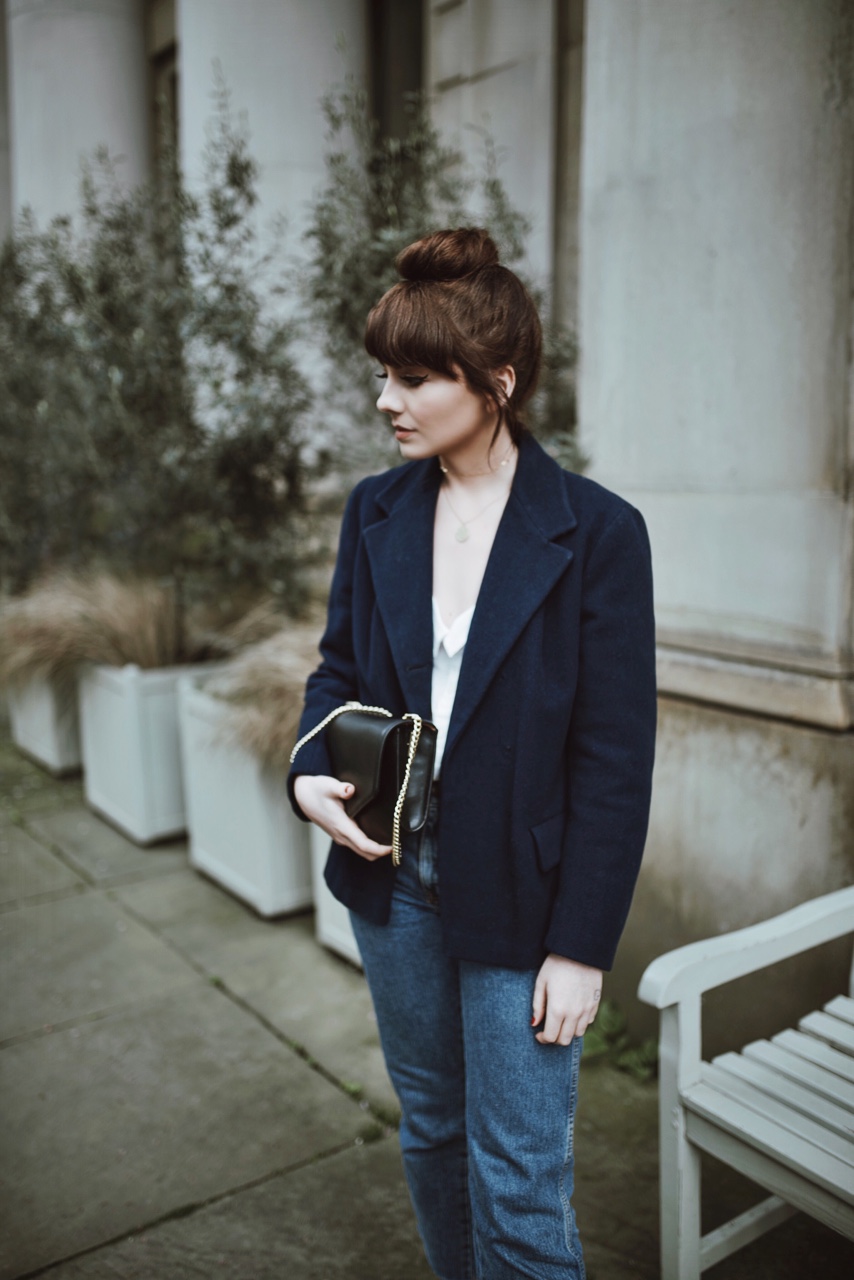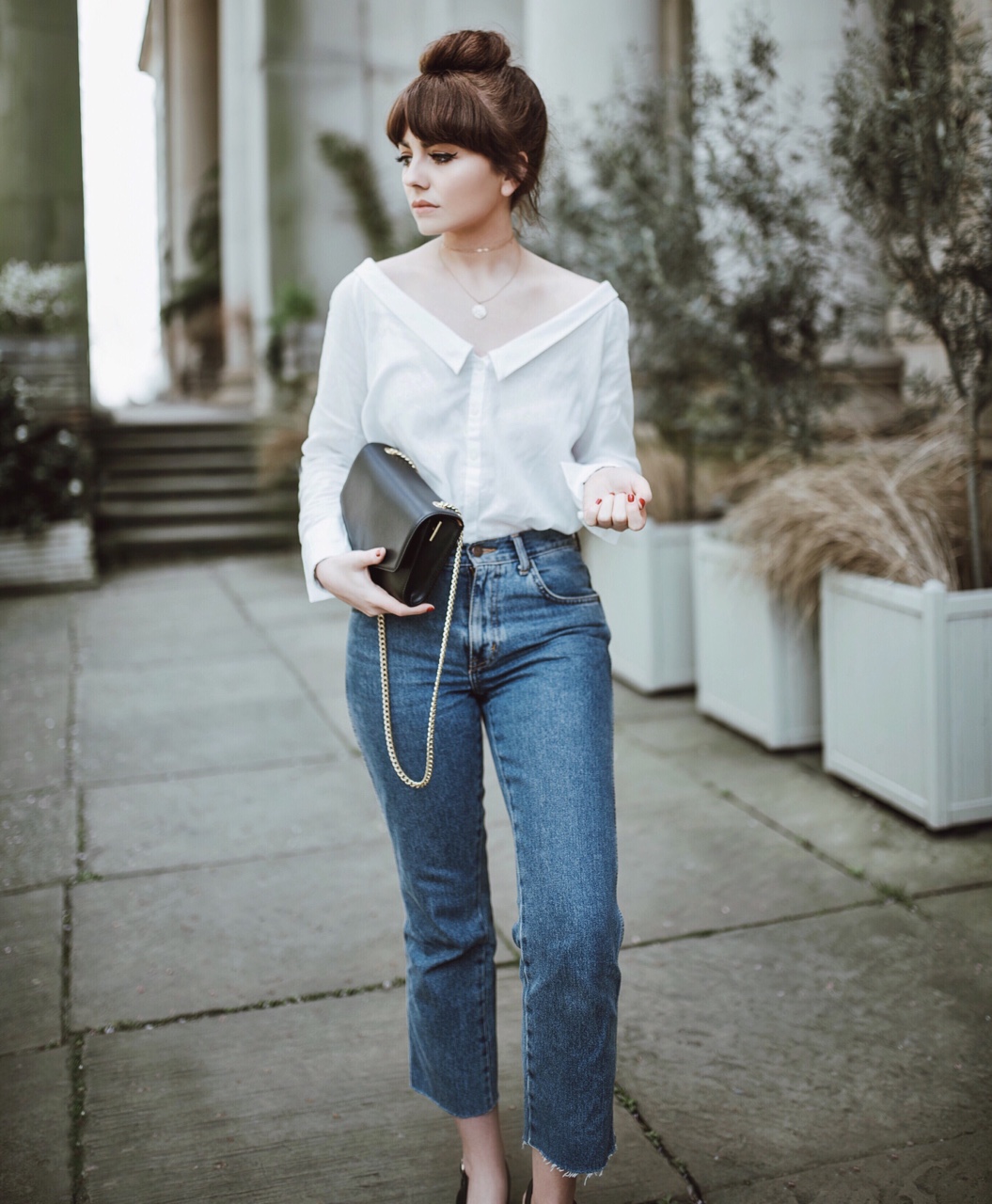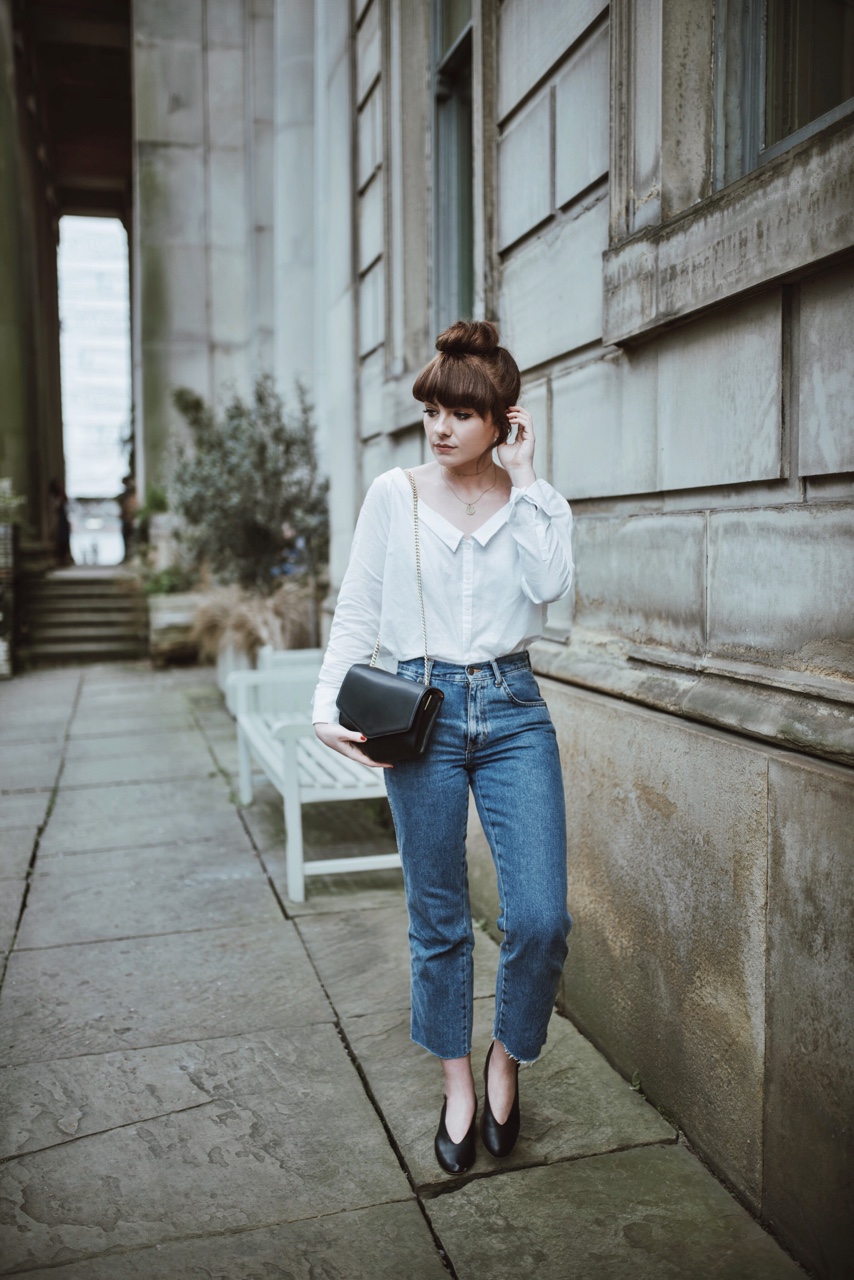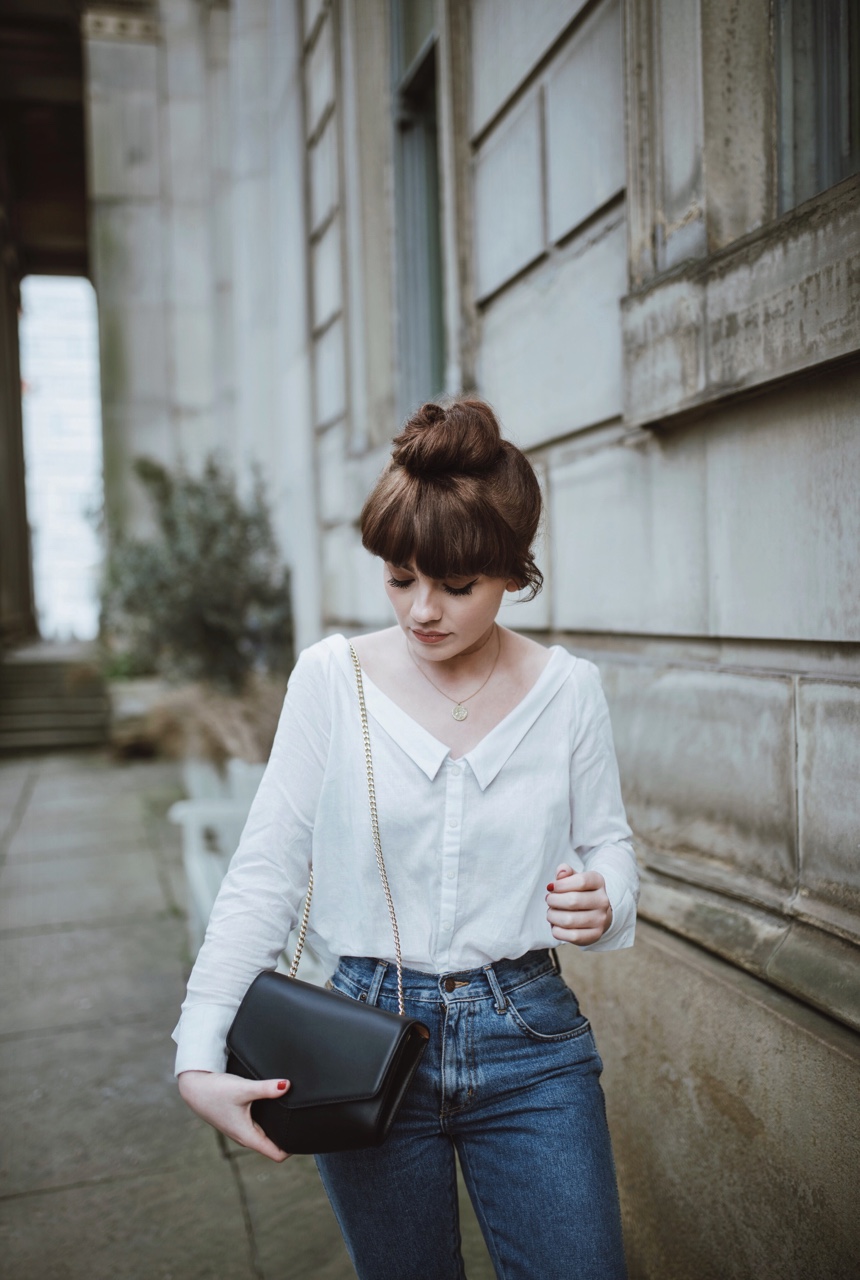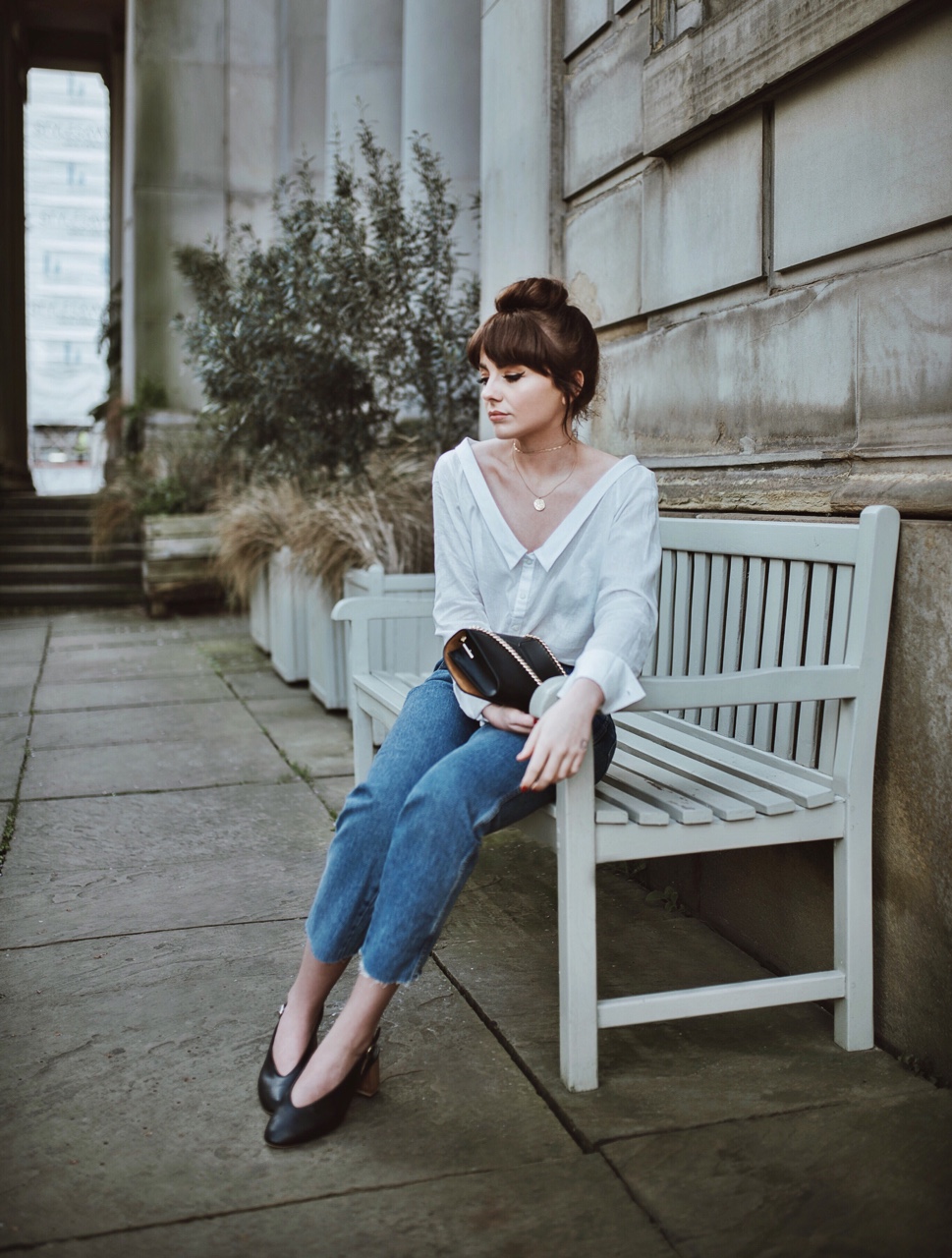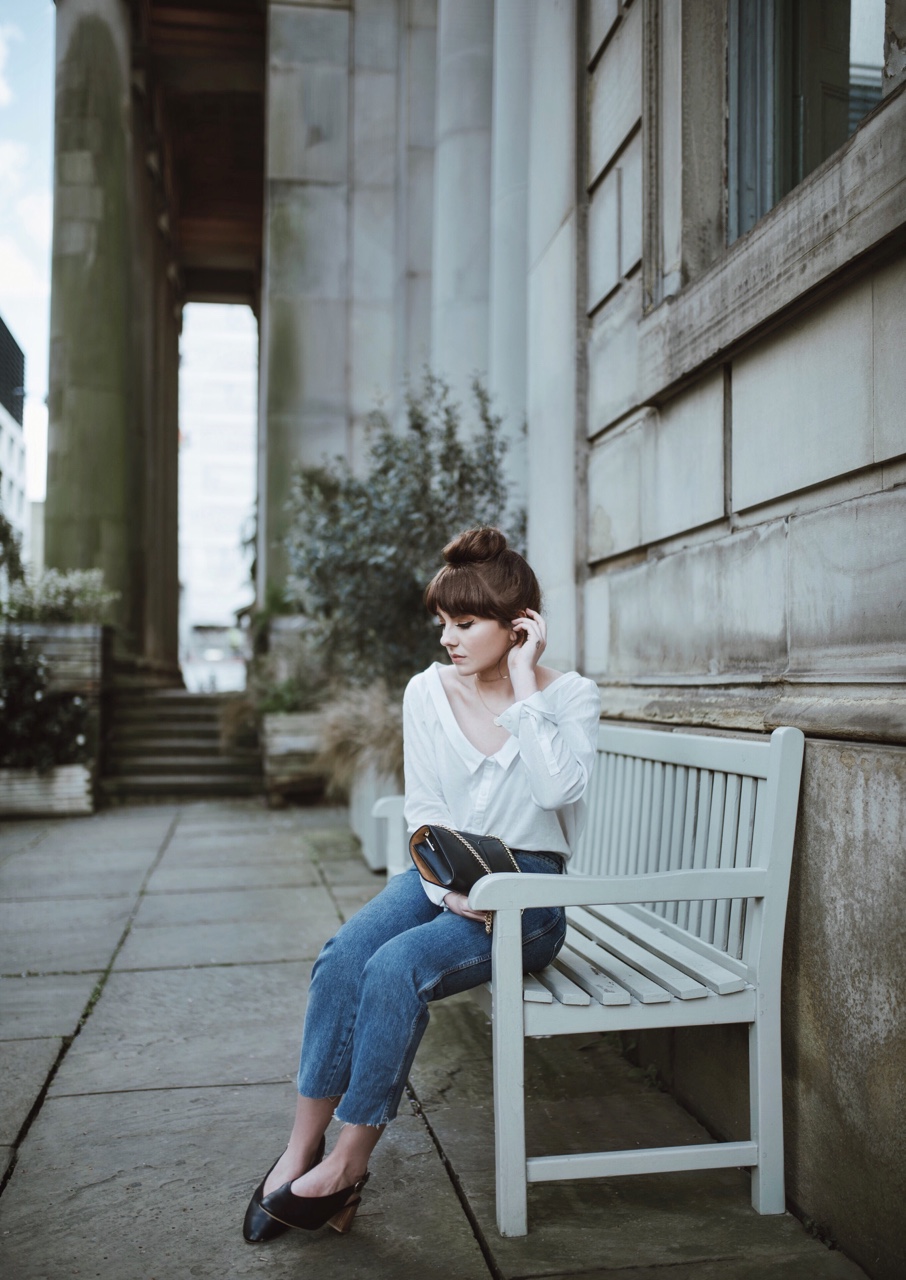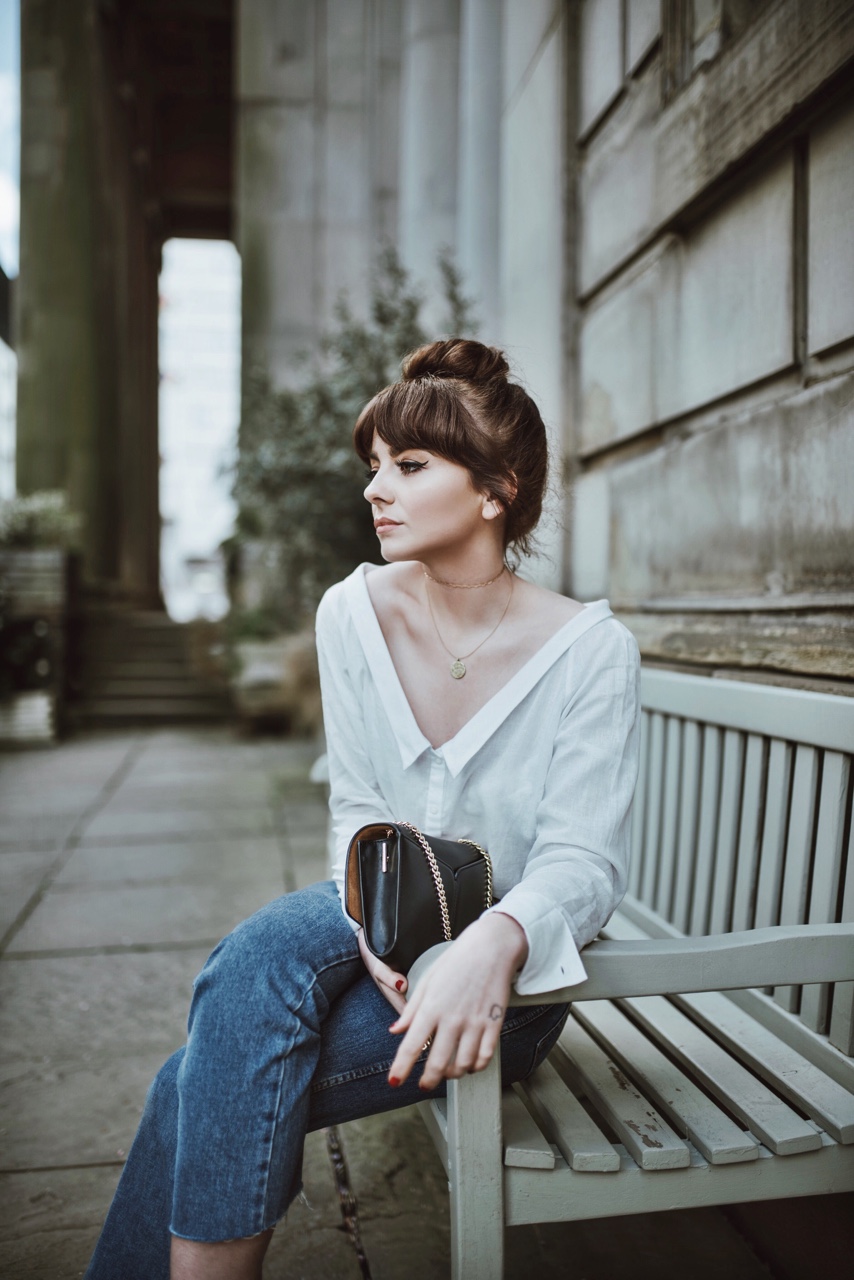 There's something about a special new addition in your wardrobe that makes you feel a little nicer, talk with more confidence, and walk a little taller than before. We can all fall victims to fast fashion at times (ASOS 'new in' section –  I'm blaming you), but there's nothing better than investing in timeless pieces that offer you that feeling of self refreshment. Something as simple as a new bag can totally transform a look – I've always thought that bags, shoes, and jackets are worth investing in. They are the backbone of your personal style, and if chosen well, will serve you for years to come…
This is exactly how I feel about the arrival of the Sandro Lou bag in my life – I'm reaching that age where I'm starting to feel less inclined to buy in bulk, but rather do my research, plan outfits around that piece, and invest as and when I have the funds. This bag had been on my wish list for a while before Sandro kindly gifted it to me as part of a campaign (I'm extremely lucky), but it's definitely something that I would have paid the money for. The Chanel and YSL bags that I lust over just aren't within my budget, and in all honesty, I'm the type of person that would feel really uncomfortable spending that much on a designer bag unless my lifestyle really supported the purchase. At this stage in my life – I work hard to have experiences (and a few nice things along the way). I have always prioritised seeing the world and having great social times over designer items. I obviously adore fashion, and will swoon over certain designer pieces – but I just can't justify spending a months rent on a pair of shoes. I think it's the vintage shopper in me! Admiring other peoples via Instagram will have to do for now…
Having said that, if you work hard for your money then it's nobodies business but your own how you spend it. I have always appreciated the craftsmanship of both higher end and designer brands, and it's nice to give myself little incentives for the end of the month. I think sunglasses are a great place to start if you are looking at investing in a few designer pieces for your wardrobe – the Gucci cat eye ones have been on my shopping list for a while now! They have been everywhere this year and aren't as pricey as I imagined them to be – I'm picturing them with a high waist bikini on holiday so they might have to be a special birthday investment. It's always good to consider the old 'cost per wear' situation as well – I'm more likely to spend more if it's something I'll love and wear over and over again.
This brings me back to the Lou bag – it has that heavy gold hardware that's reminiscent of a Chanel bag but without the hefty price tag – it feels so luxurious and it has such a unique shape that I haven't seen anywhere else. It also comes in a few different colour options – so there really is one to suit every personal style and occasion! It's the type of item that I would treat myself to every so often after reading my fair share of reviews and parting with the money responsibly. I've been wearing it for nights out/drinks, but it's also the perfect little daytime bag with jeans and a breton top! It features such a beautiful tan suede interior, and I find that it's just big enough for my essentials, and prevents me from hauling the kitchen sink around with me.
I love how it looks paired with this off the shoulder style blouse – they have been everywhere lately and I wasn't sure if they were just one of those trend pieces that wouldn't suit me. I feel like bardot items can sometimes make me look a little on the wider side, but it doesn't usually stop me from having them in my wardrobe. There's something really modern but classic about this one by Free People. The little collar detail adds such a stylish twist, and it's a slightly dressier take on a simple white blouse and jeans!
I hope you enjoyed this little chatty post – I'd love to know what designer/high end pieces you are lusting after/already own, and if they were worth the money? I feel like it's always helpful reading other reviews online before impulse splurging…
Alice x
---
Photography by Adriana
Top c/o – Free People (similar here & here) | Blazer – Vintage (similar here, here & here) | Jeans – Cow Manchester (similar here & here) | Shoes – Office (similar here) | Bag c/o – Sandro | Necklace & Choker c/o – Byalona
Shop the look