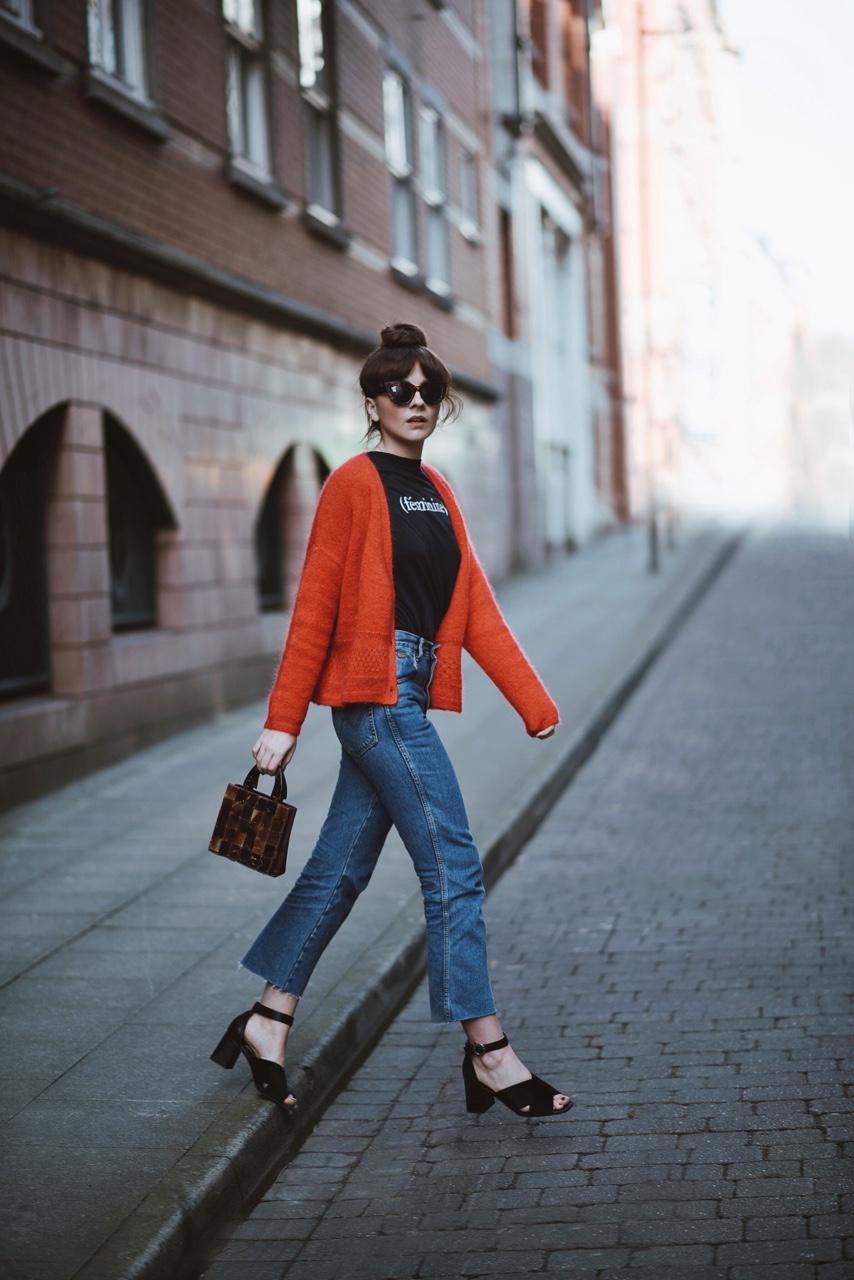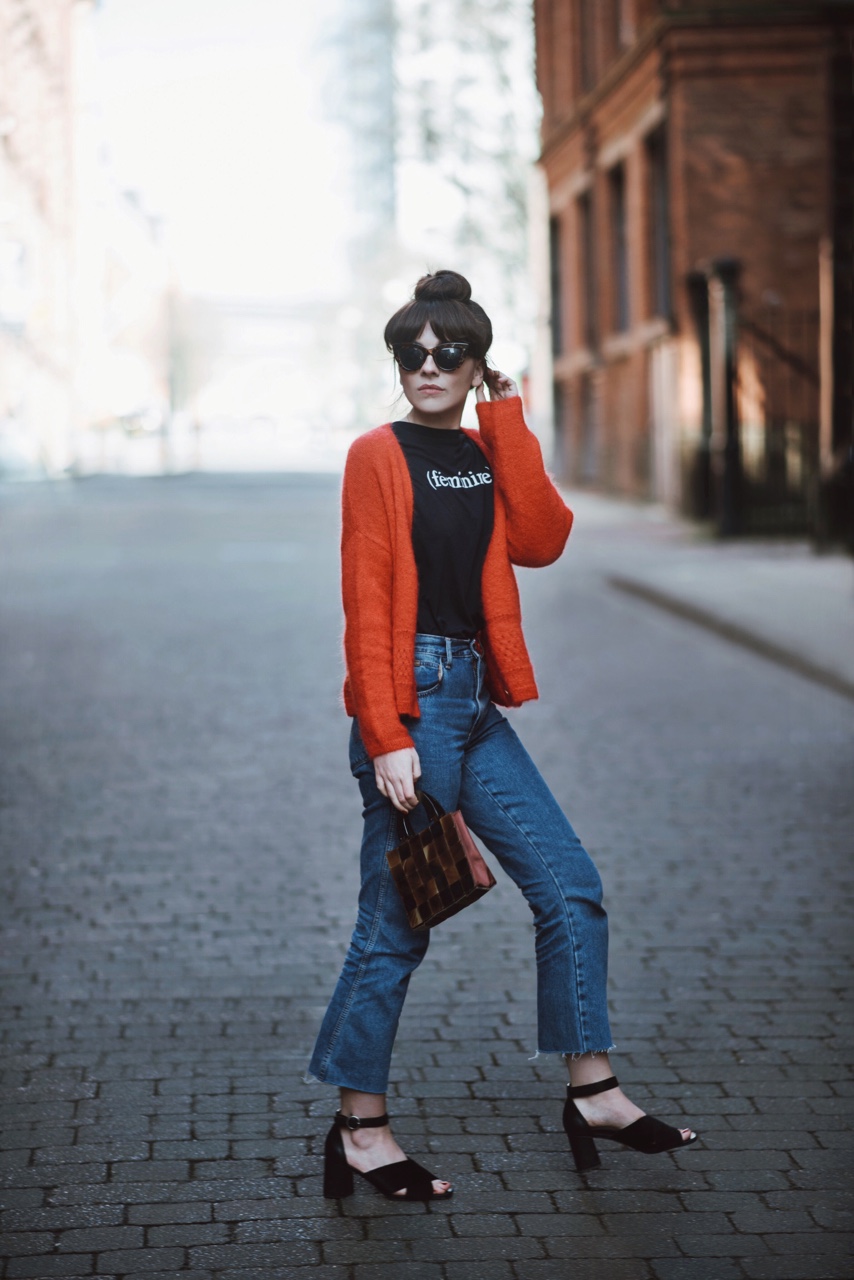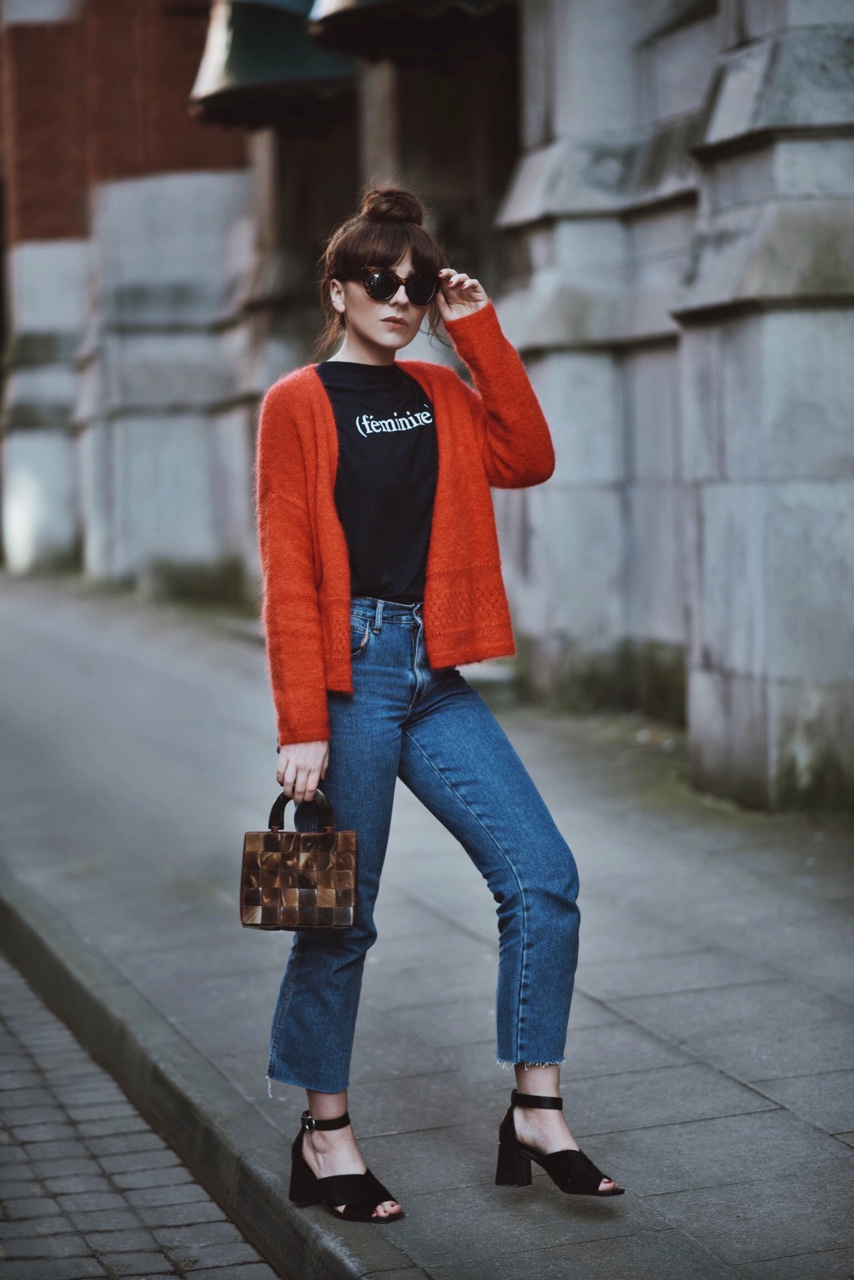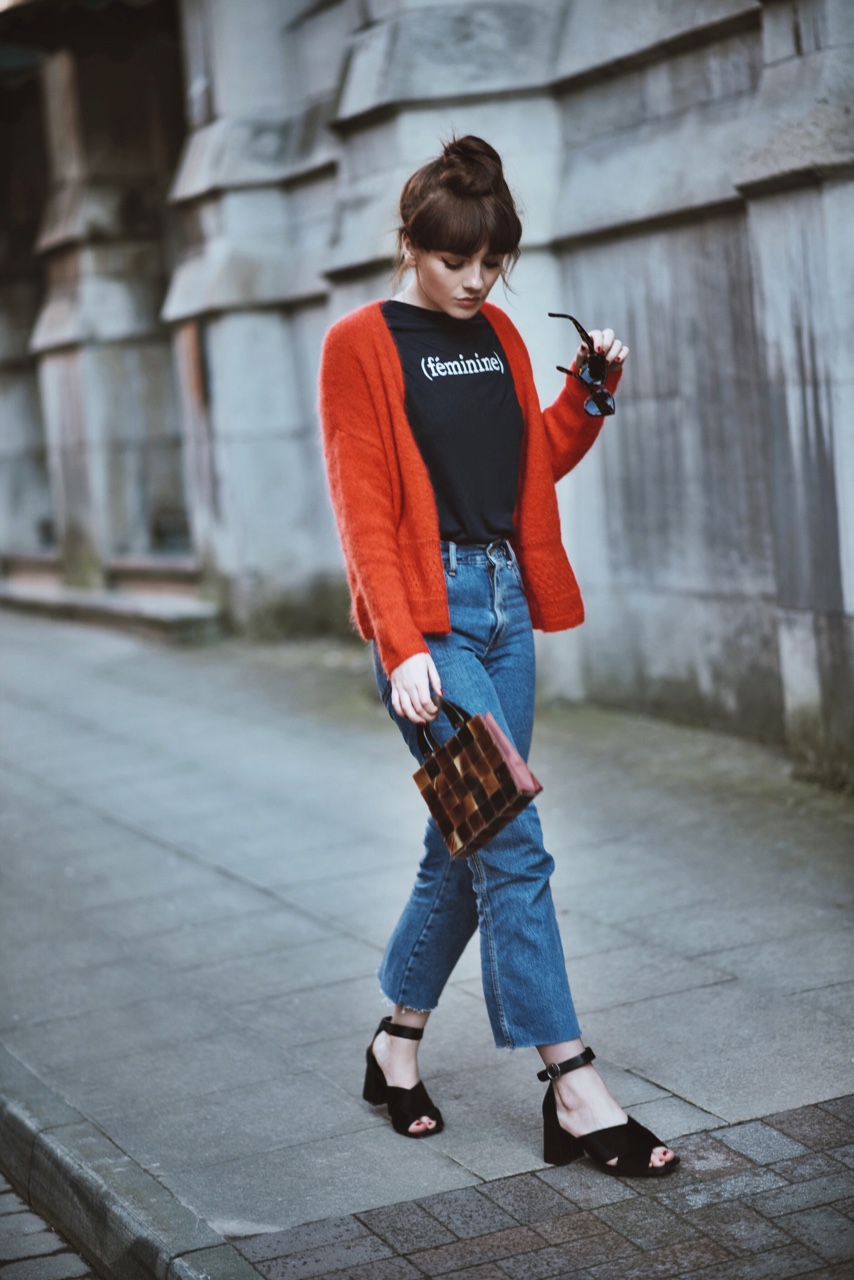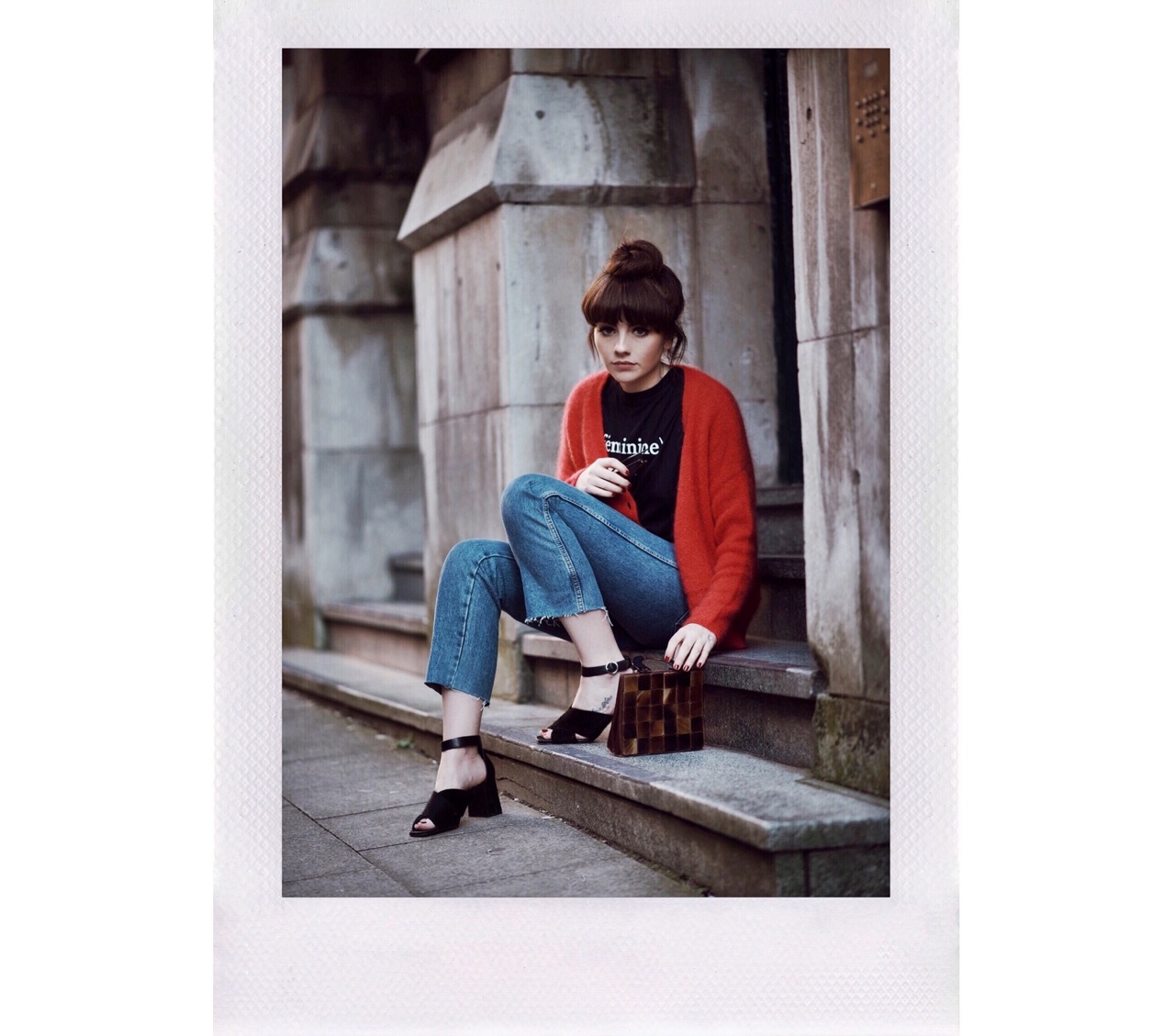 I'm fast approaching my 25th birthday, and I've found myself mulling over some things that I have learnt in the past few years. Retrospect is a fine thing in life – especially when you're able to look back and analyse your own behavior objectively. It's a damn good feeling to look back and (hopefully) see how far you've progressed, and more importantly, how you'd do things differently if you found yourself in the same situation. One thing that stood out to me the most was learning to stand up for myself – or rather, speaking up for myself. I thought I'd curate my thoughts on this in a little more detail, oh, and I wore my loudest cardigan for the occasion…
When I was younger, I felt that confrontation should be avoided at all costs. I would often shy away from any situation that might involve a tricky exchange of words or an awkward silence. Looking back, I feel a lot of this was due to low confidence and anxiety – I'd play out scenarios in my head and let the worry build up and up until always deciding on – I'll just say nothing. I'd convince myself that I'd become too hesitant in the heat of the moment and wouldn't be able to articulate my points. That I'd just come off stupid, clam up and get all flustered – much better just to suffer in silence and let people talk for me, right?
I'd find myself conforming to please other people in situations where I'd felt uncomfortable, or that something should be said. I've also found myself apologising when I've know full well something wasn't my fault, and worst of all, I've found myself remaining silent when I've witnessed an injustice towards someone else. All because I'd been made to feel like it was better that way, that there was no point 'causing trouble' or 'making a scene' – it's 'not my place' to get involved etc etc – it all just felt so wrong somehow, why shouldn't people speak their minds? After all, there's a HUGE difference between having a moral opinion and just being an abrupt person for the sake of the drama.
When I talk about standing up for myself (and others), I'm not even referring to monumental moments throughout my life, but just those small/everyday situations that we find ourselves in that we can often so easily bat an eyelid to. For me personally, this might have been witnessing someone being treated unfairly in the work place, someone being wrongly blamed, or maybe even just a rude/intimidating person on public transport or a night out. One of those grabby guys that thinks it's acceptable to touch you at the bar, or that idiot that pushes past you on purpose and doesn't apologise. I had throughout a lot of my younger years, found myself making excuses for other people's bad behavior…
I've had a consistent string of shitty jobs and horrible bosses – I've done my fair share of sitting in the cloakroom at lunch time, crying in front of complete strangers and internalising my frustration rather than being pro active. Whenever I'd start to speak up or vent my opinion I feel like people would turn around in horror, that they somehow didn't expect it from me or that it 'didn't suit me'. How silly to think that people who can be quiet sometimes don't have a head filled with thoughts and opinions like every one else – it's just that not everyone vocalises or expresses themselves in the same manner. I'd had just about enough of being made to feel like I was difficult just for raising a concern, when half the time I knew everyone else in that same situation was feeling the exact same way, they just (like me), didn't want to say anything.
I'm not sure of the pinnacle moment, but I feel like this last year in particular has been a huge leap of faith for me in terms of developing my own voice. I'm not walking around with a megaphone protesting every weekend, or causing an uprising whenever I go – it's more to do with those small/everyday situations that we all find ourselves in. The ones that happen so frequently in front of our very eyes, and that can often snowball, leaving us with a bad taste in our mouths. For instance, speaking up for myself in the work place has been a huge learning curve for me. I've found that a lot of people don't value creative opinions and just want to mould you into their own vision, but, there are so many people that do! Life is too short to be stuck in a crappy/dead end job where the only reason not to conduct a Bridget Jones esque walk out is because you're scared of change. Don't get me wrong, I know that it can sometimes seem like a privileged right to speak up for yourself at work – most of us have rent to pay and responsibilities to think of. I've had to consider this many times, and often convinced myself that it's better to be treated unfairly than to be scraping my pennies together at the end of the month and watching my social life pass me by.
Remind yourself that 'if nothing changes, nothing changes' – so simple and to the point, but something that has become a little mantra for me. Learning to say how I feel out loud has stopped me caring so much about what people think of me, you really can't please everyone and there's no point exhausting yourself trying. People who value your well being and encourage the person you are – they are the ones worth holding onto…
Alice x
---
Photography by Adriana 
T-shirt – Whistles (similar here) | Cardigan c/o – Sezane | Jeans – Vintage Wrangler (similar here & here) | Shoes – Urban Outfitters (similar here) | Sunglasses – ASOS (similar here) | Bag – Vintage (similar here)
Shop the look