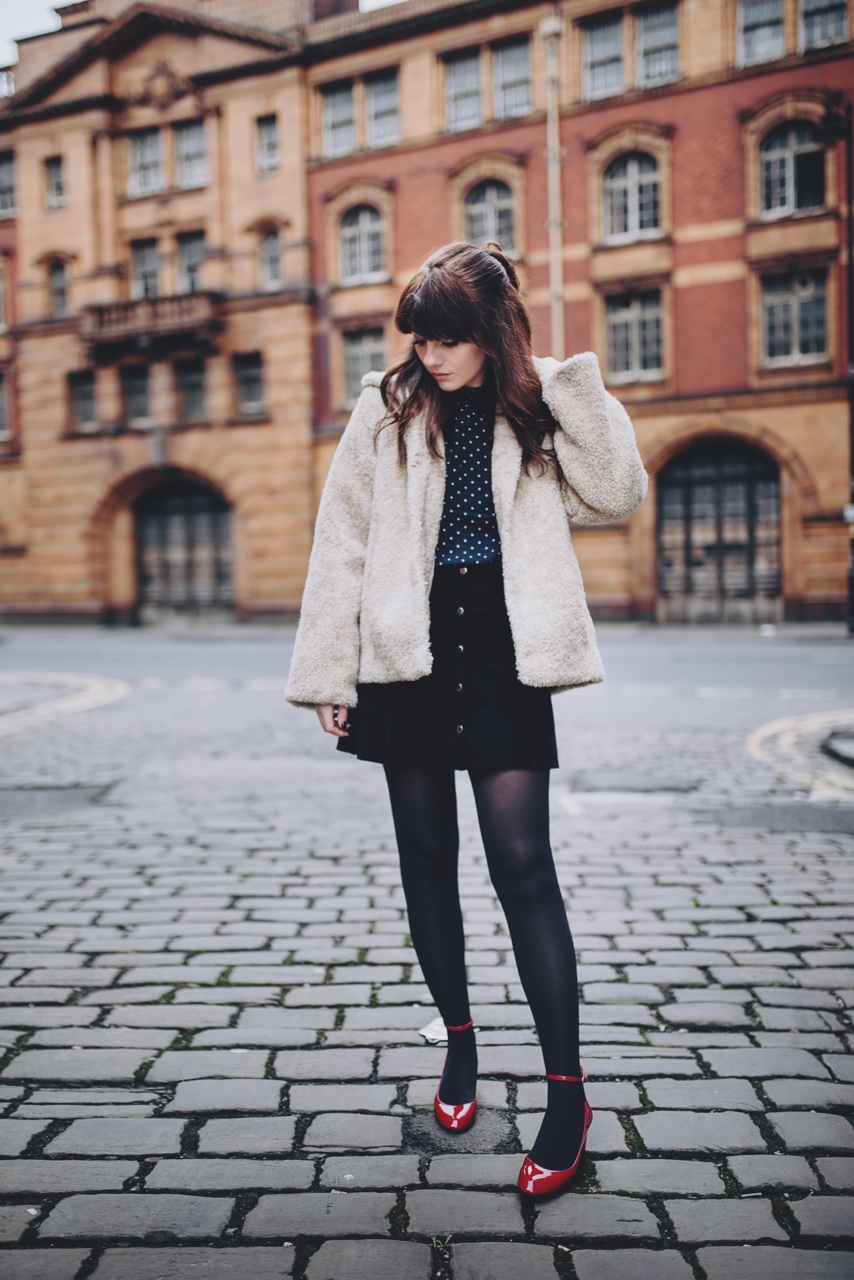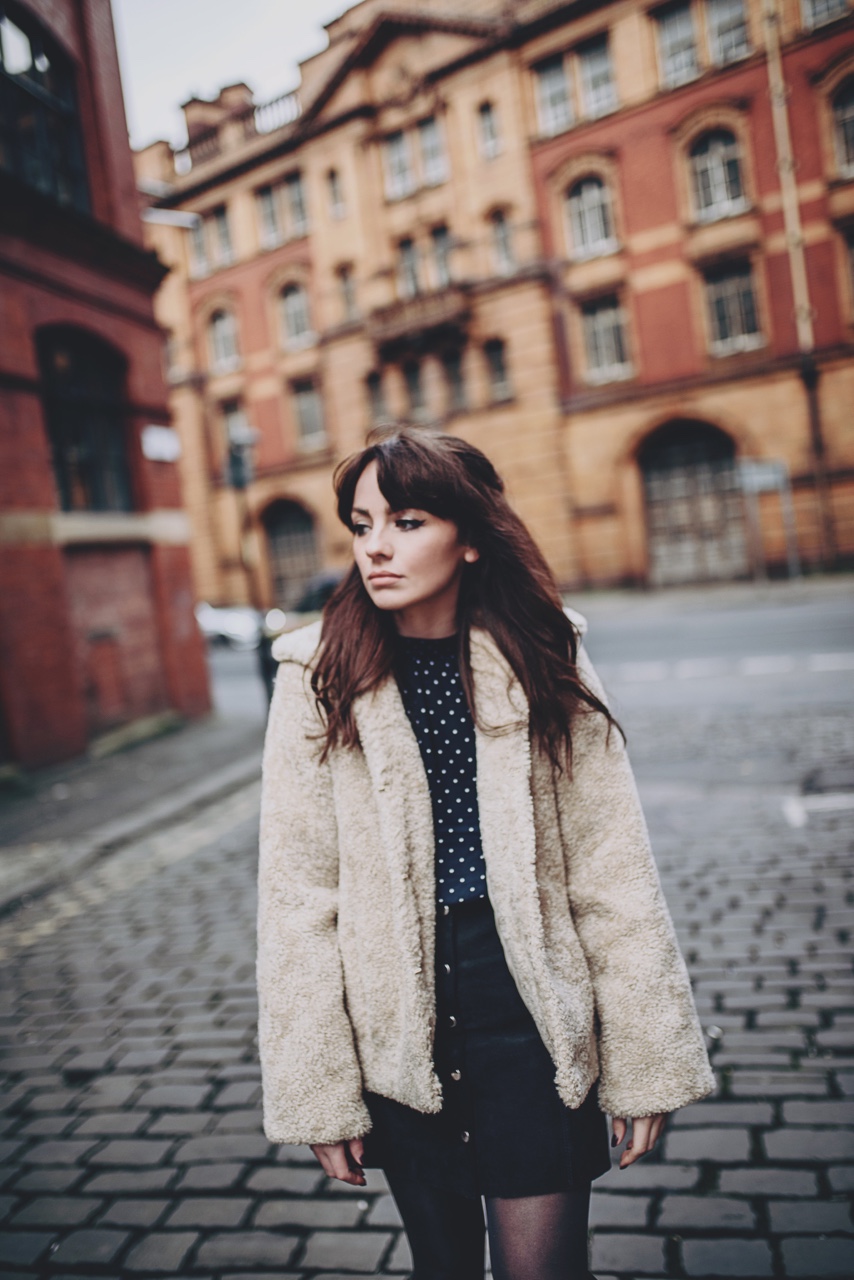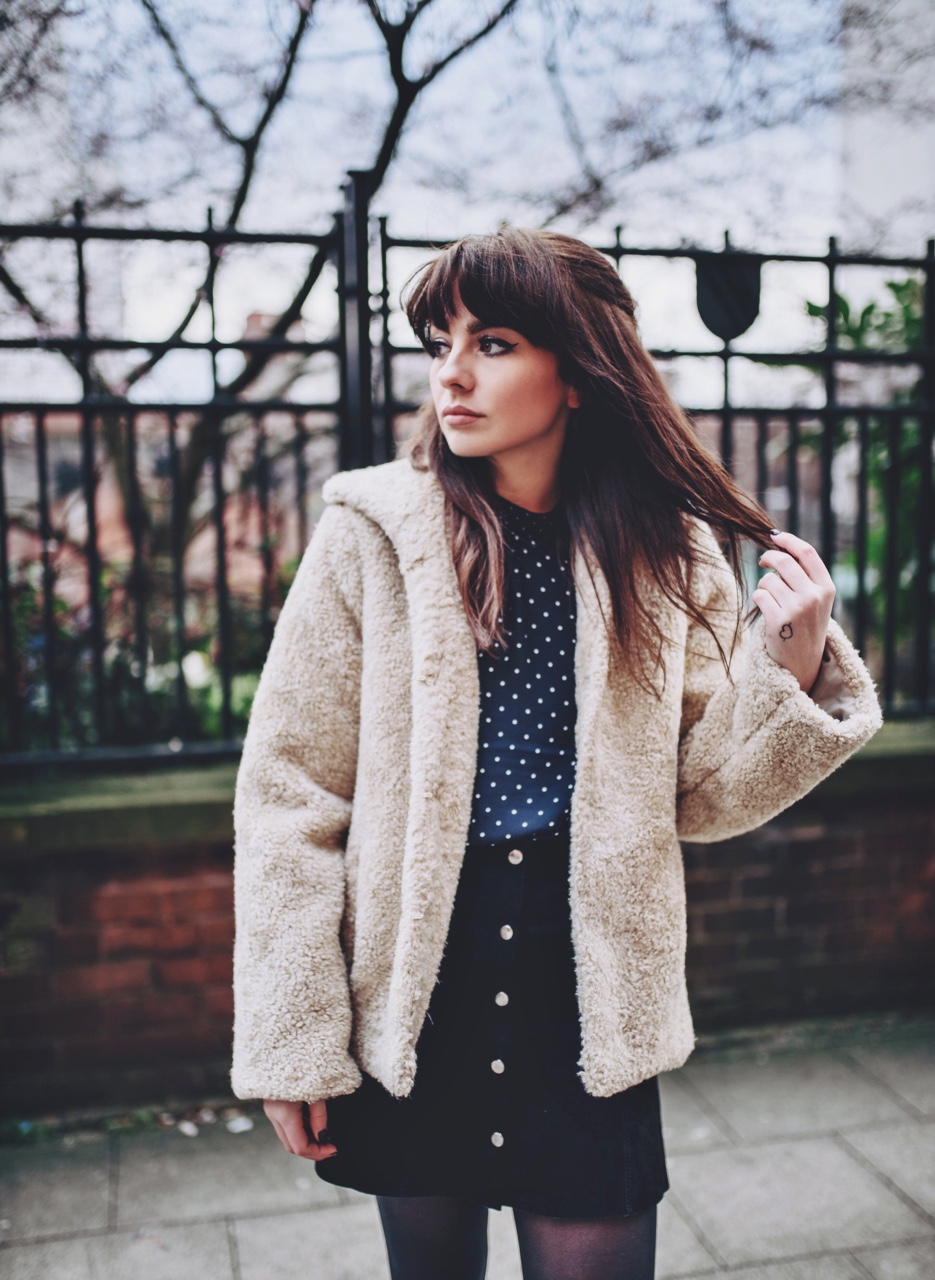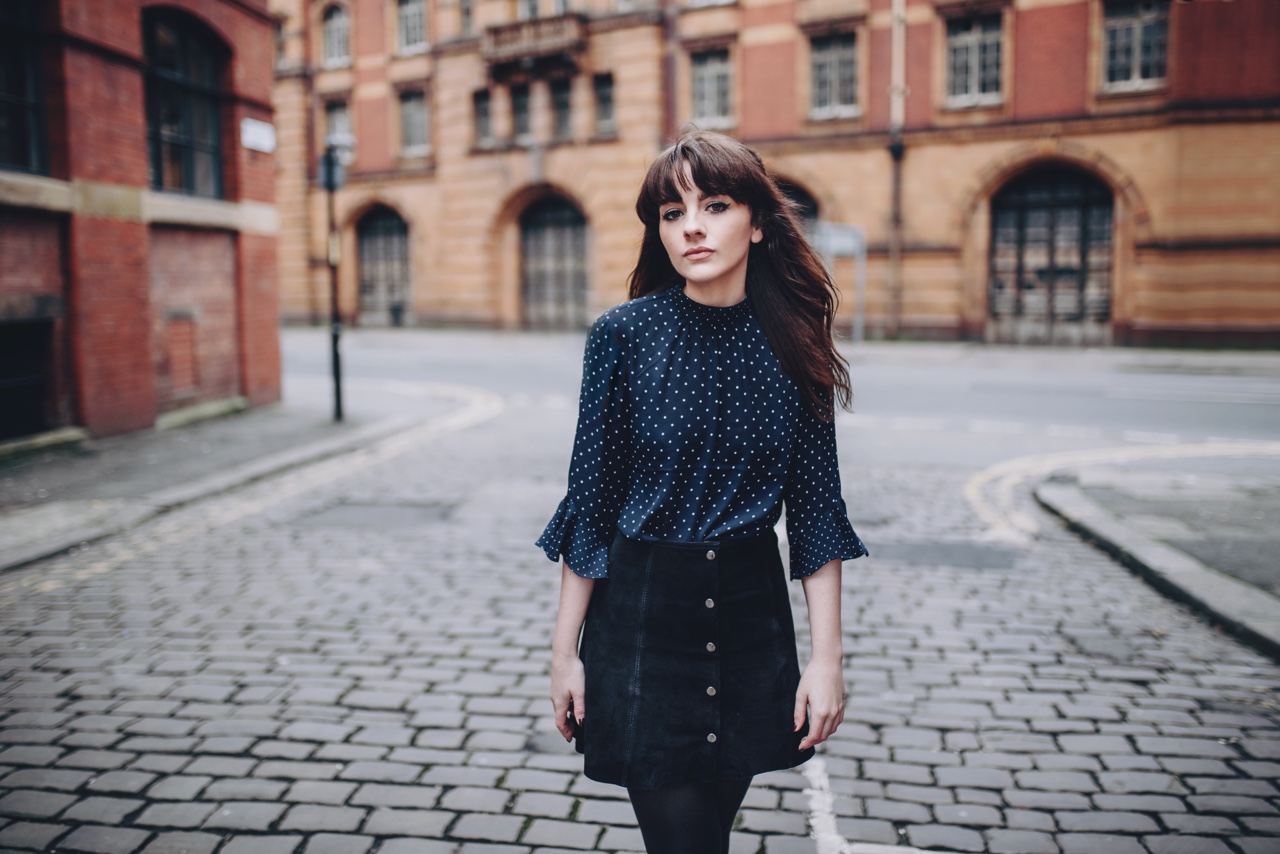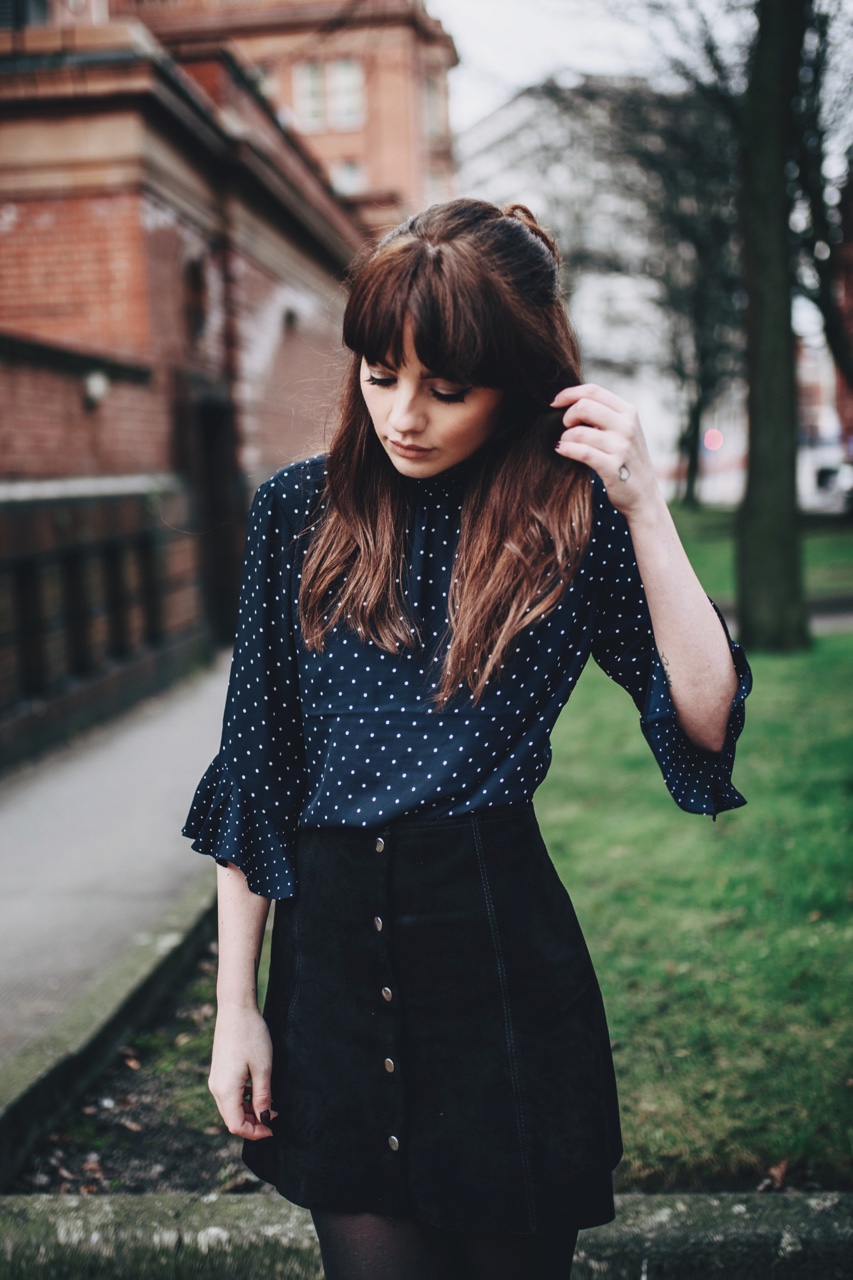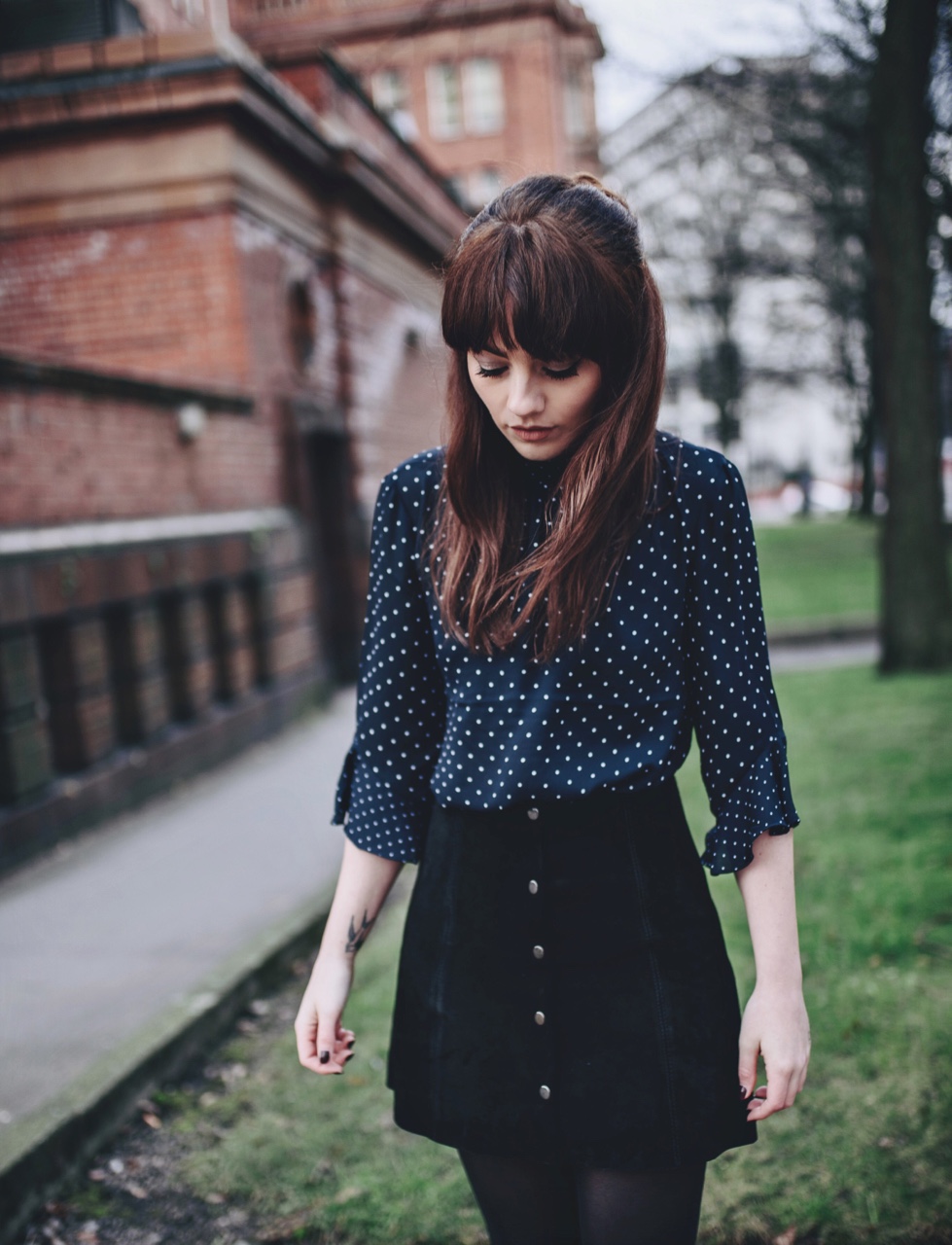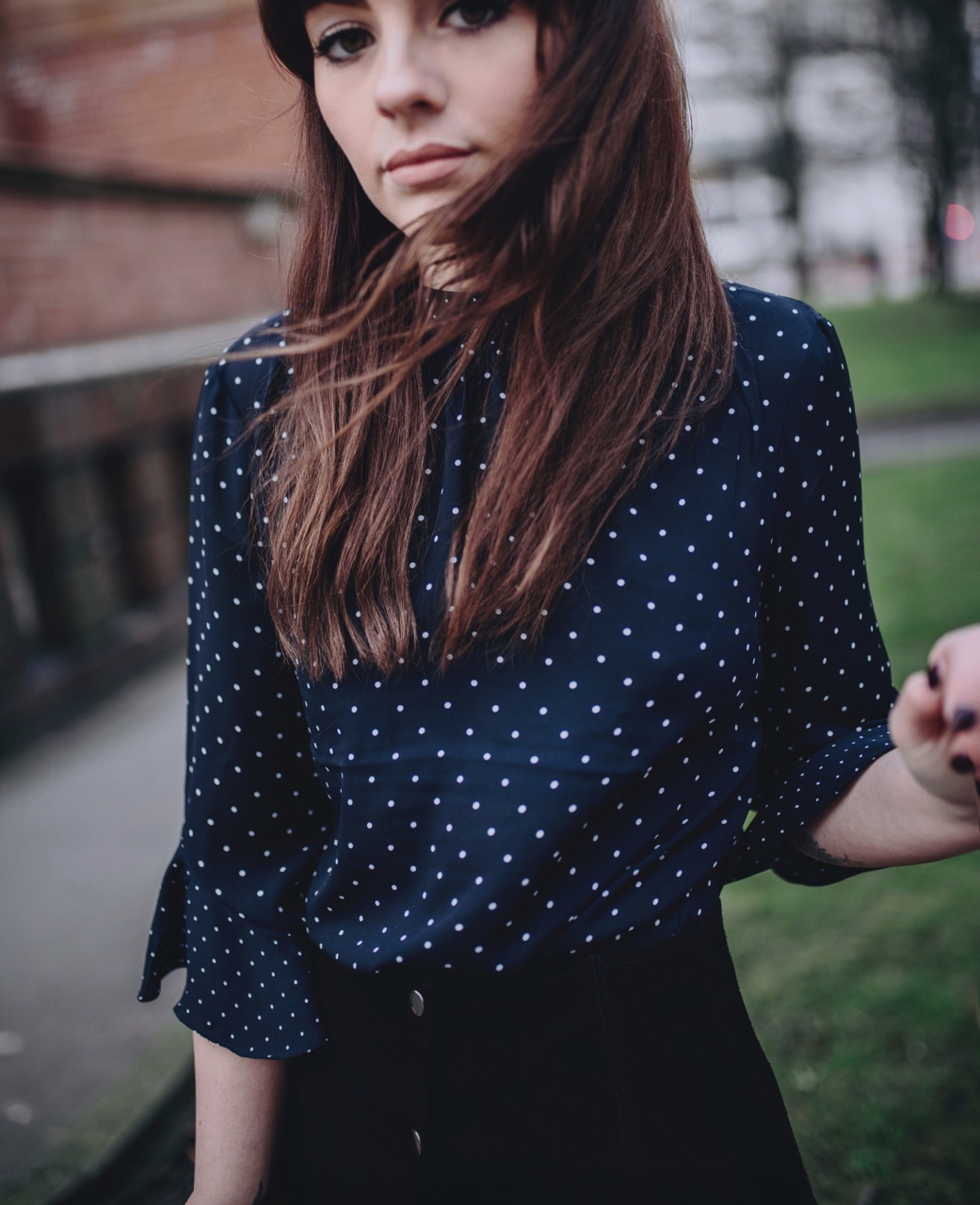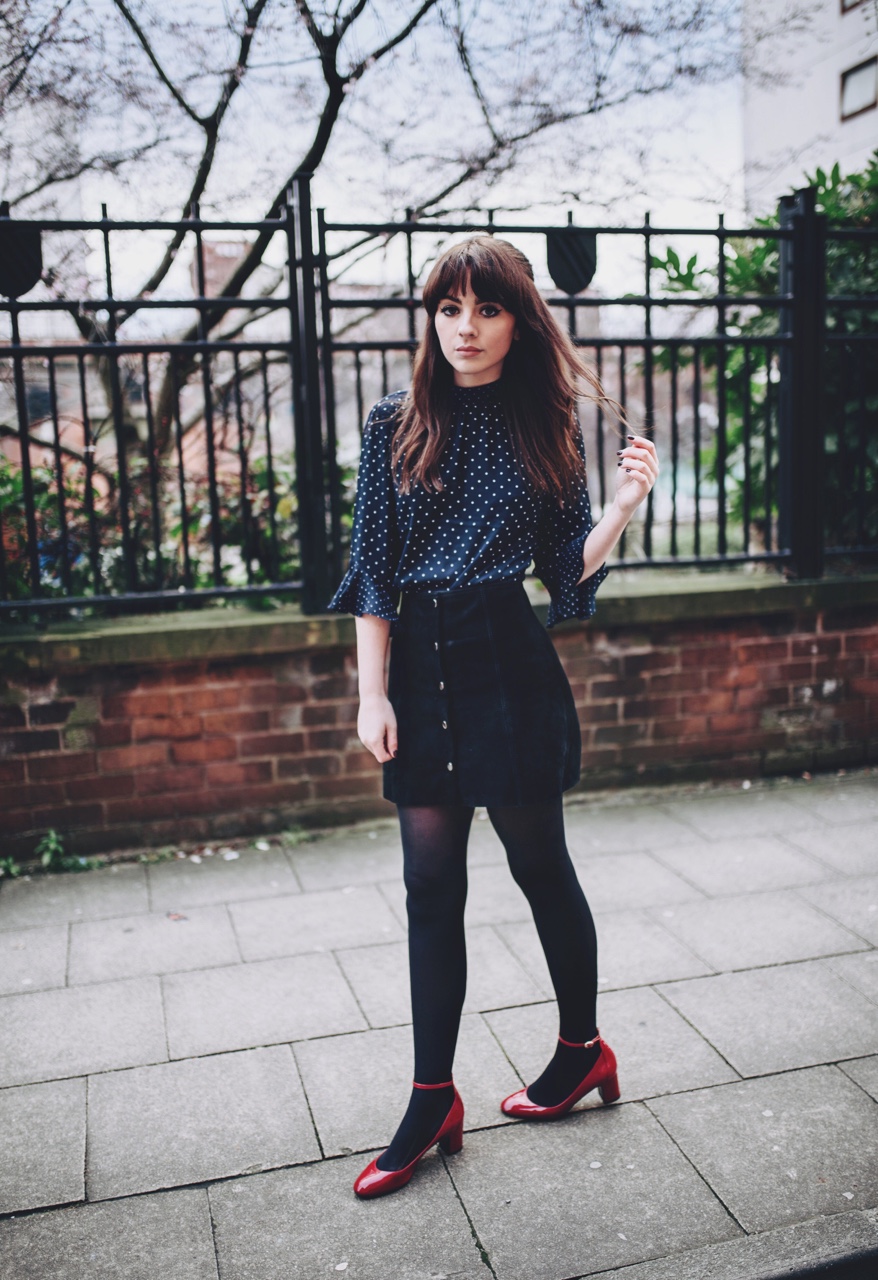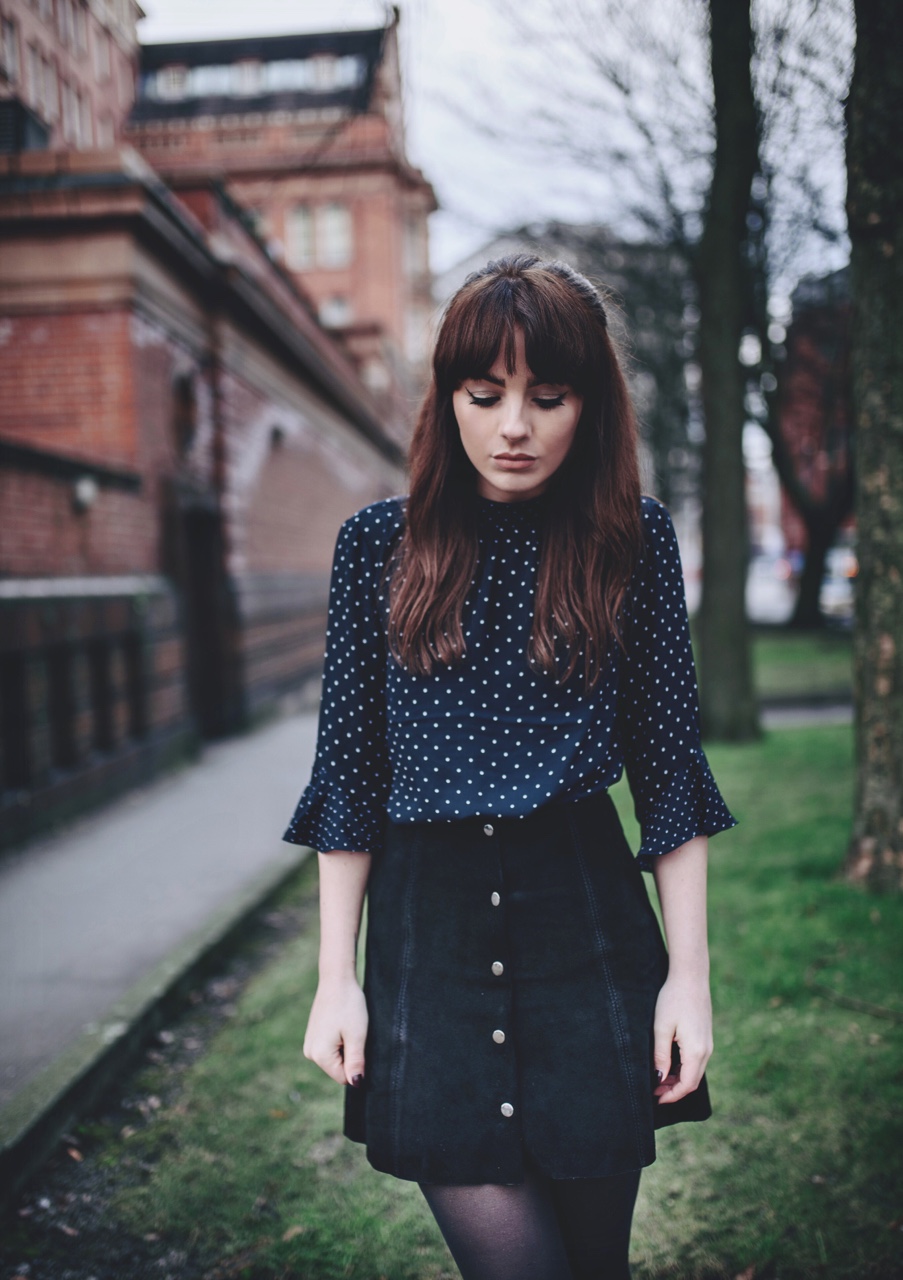 I think it's safe to say that sometimes we tend to find ourselves feeling negative about the way we look, the clothes we own, and the way they can sometimes make us feel. We often aren't mindful of the impulse purchases we make and this can leave us feeling 'stuck in a rut'. I thought it might be fun to talk you through some of my top tips for feeling good about my body image – everything from educating myself to increase a positive mind set, to buying fancy underwear, well, just because…
Find your statement jam 
 In simple terms – find a piece of clothing that you feel great in and stick with it. Buy a few different versions and wear them more often! For me, at the minute it's a statement sleeve blouse, usually with some kind of high neck feature and a polka dot pattern. Wide sleeves/ruffles make me feel way more fancy than I actually am, and I love how they make me feel with a pair of my trusty vintage jeans. Since November, I have been stuck in the same cycle of just throwing on an oversized knit, so having a few more blouses in my collection has encouraged me to mix things up more during the week!
 Actively seek positive sources 
By this I mean don't look for content that you know will leave you feeling instantly deflated. Start seeking relatable, like-minded content that will fill you with positivity and warmth. For me, nothing leaves me feeling more inspired than watching a new film, discovering a new photographer I admire, or more recently, watching the StyleLikeU YouTube channel. I discovered it sometime last year and it really is the best thing that I've found so far on YouTube. I always come away feeling body positive and completely refreshed. I also love the Vogue channel – they makes lots of fun videos/collaborations that are entertaining to watch but also informative. Everything from the wellness documentary with Camille Rowe, to French pharmacy finds with Jeanne Damas. As I'm approaching my mid twenties I've also found myself collecting more cook books. I find them really therapeutic to skim through and search for new recipe ideas. We are slowly getting a nice little collection together on our kitchen shelf…
Go against the grain 
Always dress for yourself. Wear bright red patent shoes in the middle of the day, fishnet tights to brunch, and converse to dinner. Mix things up, go against the grain, but never against yourself. The most rewarding thing about fashion is that it's personal to each and every one of us – it's reflective of our moods each day, our personalities, and the world as we choose to see it. I love it when I see someone walk past in a really great outfit, head held high, without a care in the world. Fashion can definitely be used as a self confidence tool and this is something I've learnt to utilise. In the daytime I tend to wear quite simple/minimal outfits – but for a night out, I love to peacock and wear a statement jacket or blouse and heavier eye make up.
Buy good underwear 
Cos it's what's underneath that counts right? Investing in some nice underwear that fits you well can make the world of difference. No matter what you're wearing – clothes look better when you feel confident in them. It's also really satisfying knowing that you have matching underwear on – especially if you're anything like me and tend to get dressed half asleep and end up a bit of a mismatched mess with odd socks. I love wearing jeans and a simple t-shirt on the weekend with a nice bralet underneath – it's the little things that make a difference!
I hoped you liked this post along with my current top 'feel good' picks! I'd love to hear about any tips/little rituals you guys have to make yourselves feel better, it's always fun to hear! As always, wishing you a wonderful week ahead…
Alice x
Photography by Adriana
---
Blouse – H&M | Skirt – Topshop (similar here) | Coat – Warehouse | Shoes – Topshop
Feel good top picks