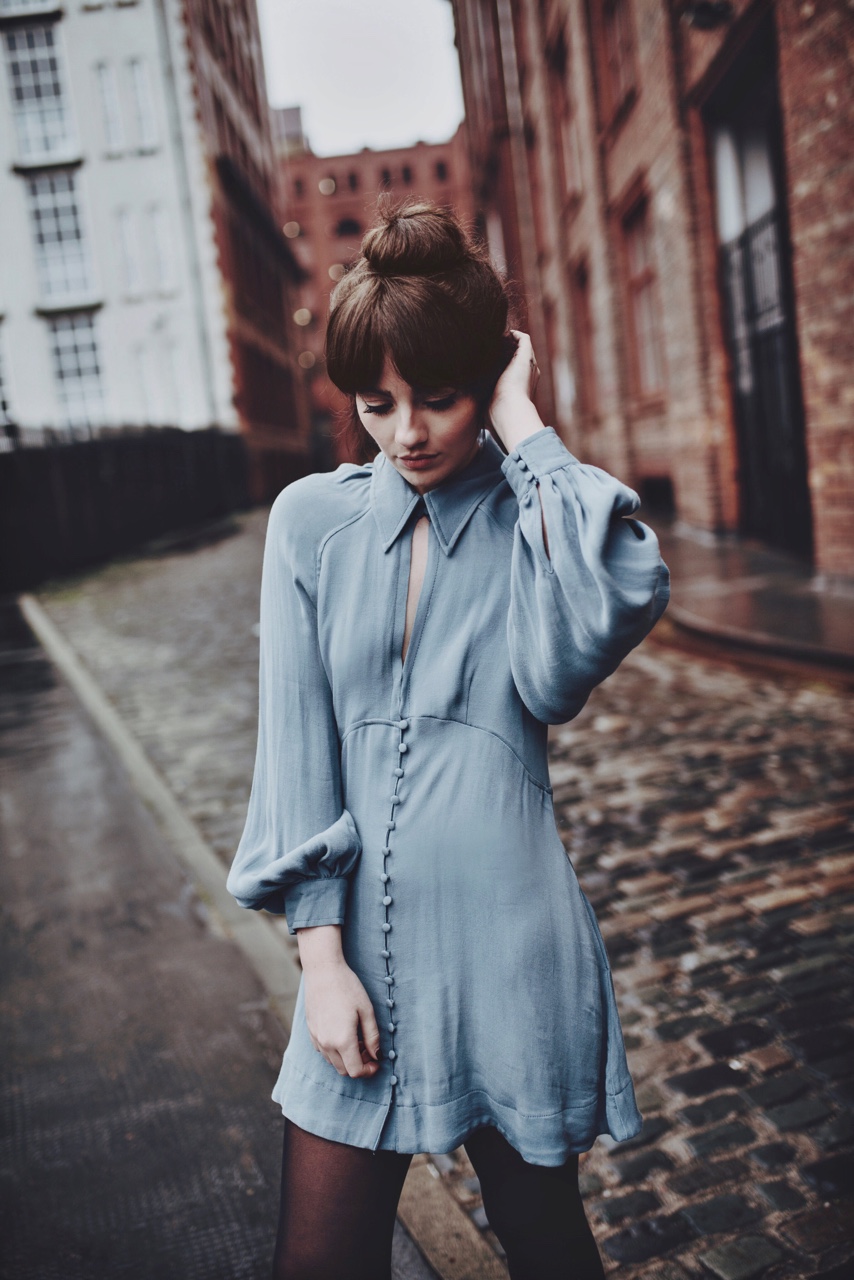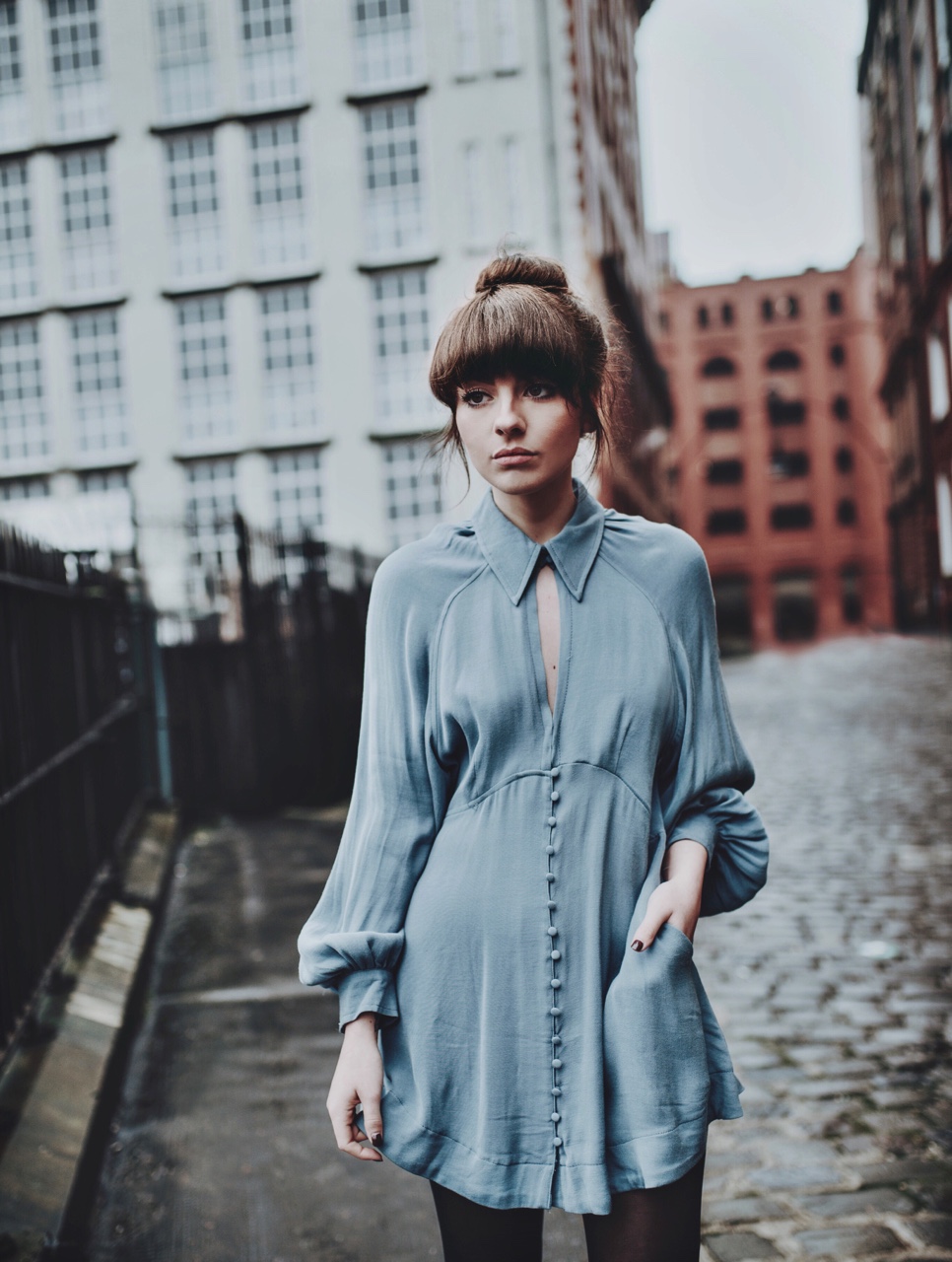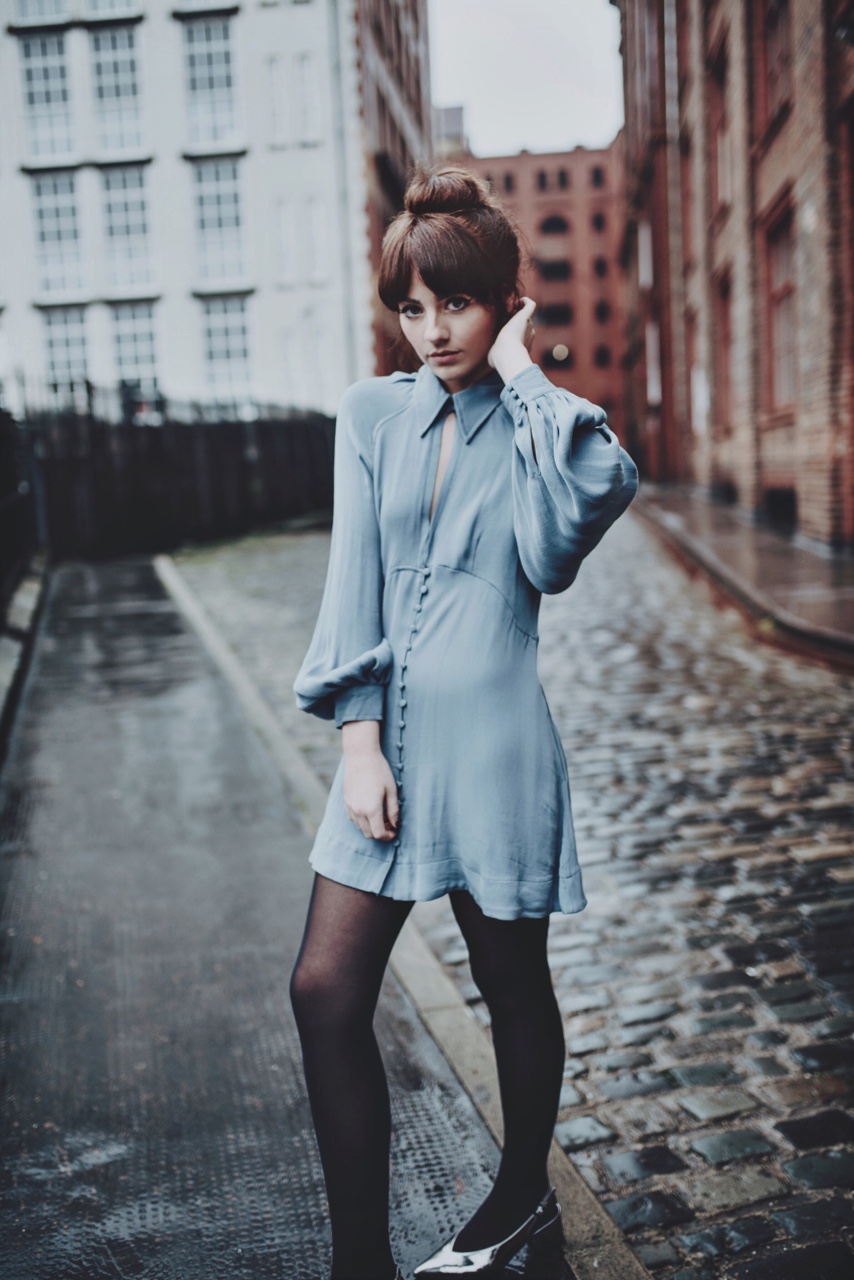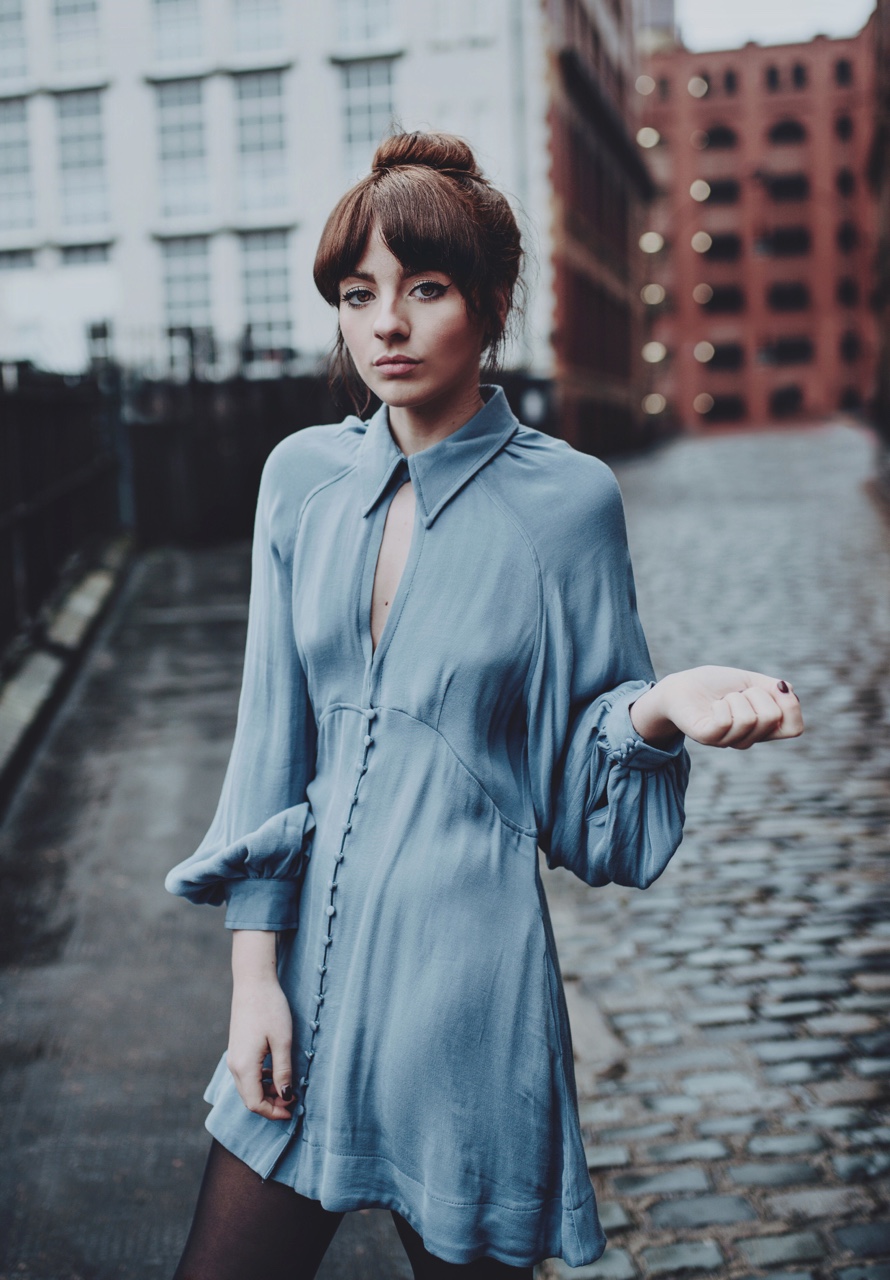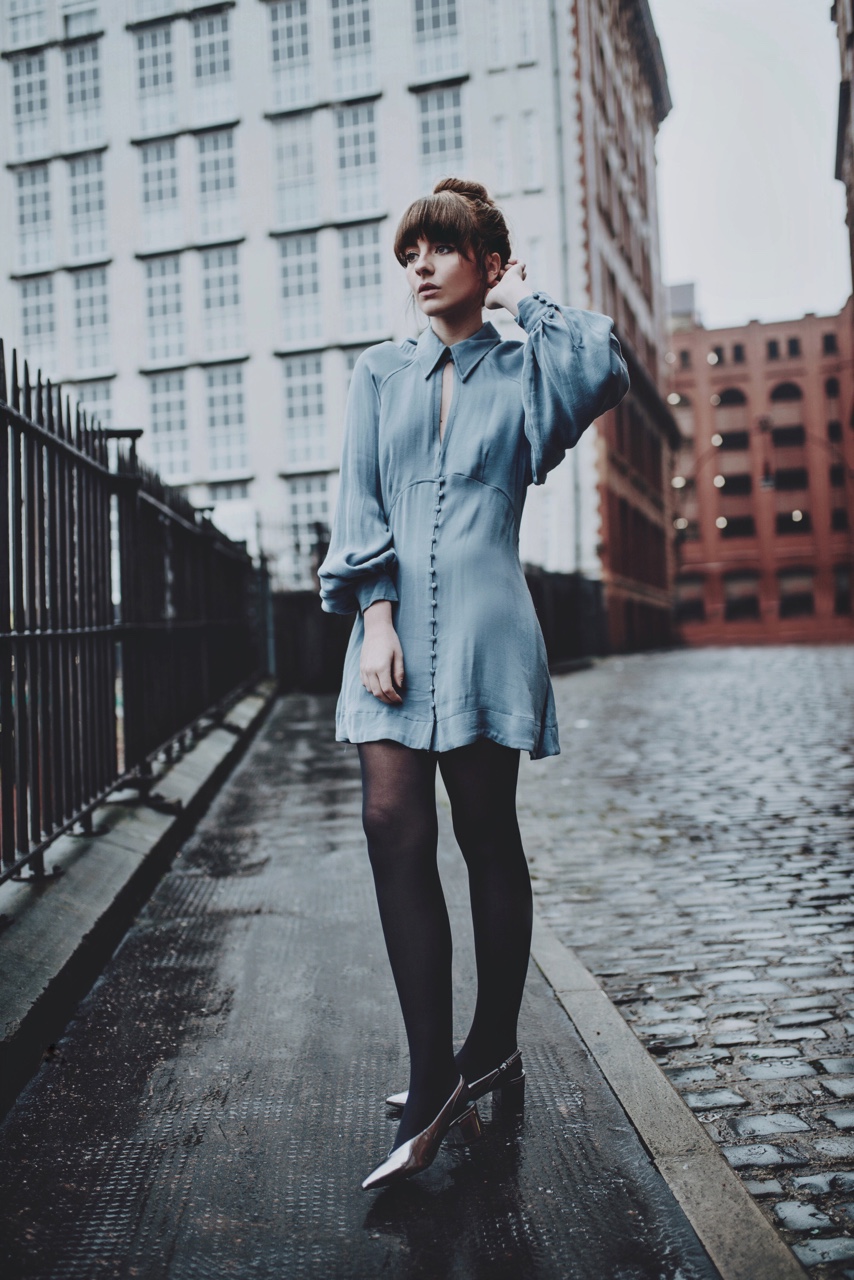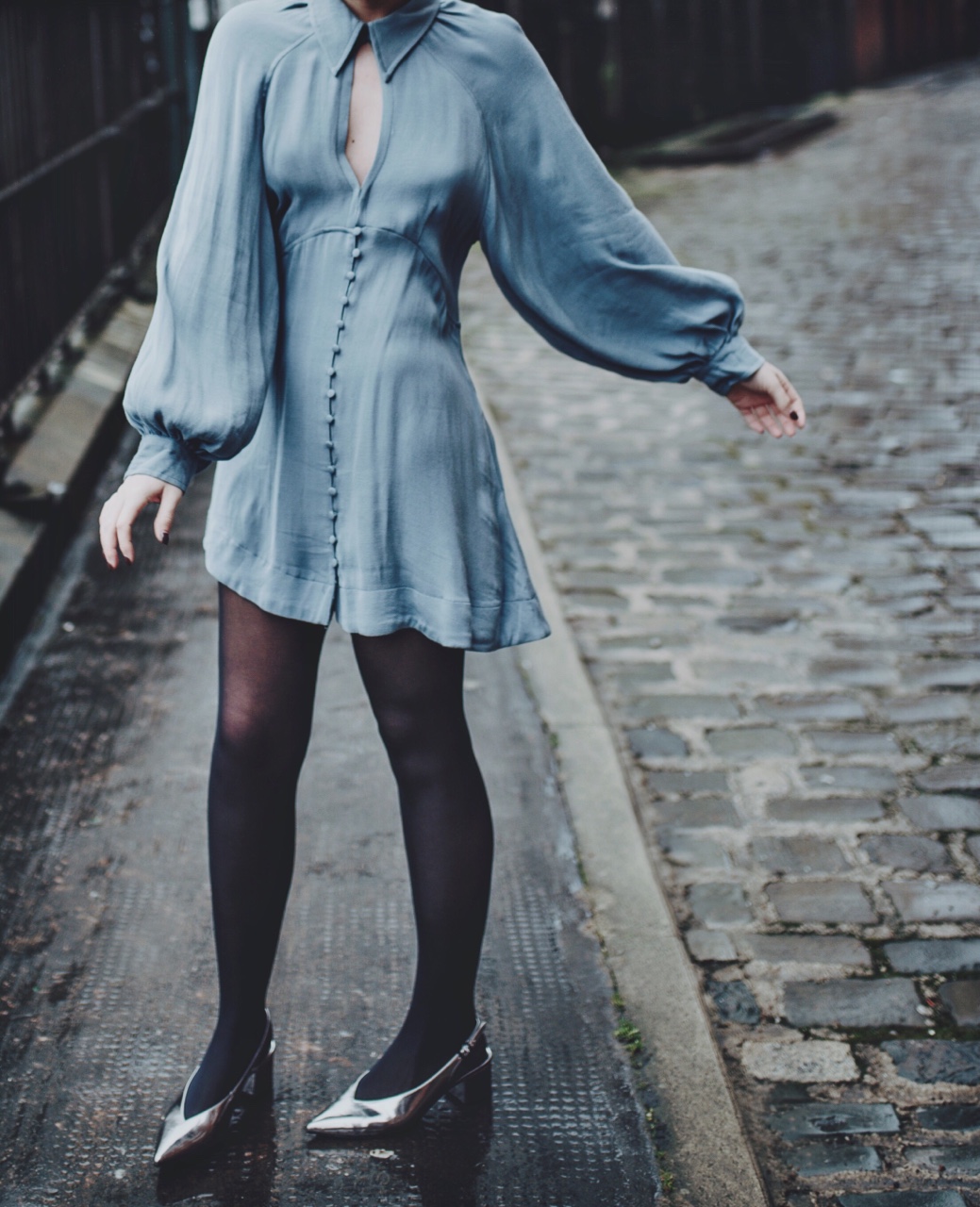 Christmas has officially been and gone, the New Year's hangovers have well and truly eased, and the realisation that it's 2017 is finally starting to sink in. Although, as always, my brain is still incapable of writing the correct date down until at least six months into the year. Not long ago, I wrote a little post on how the new year can often bring a positive sense of change, so I thought it was only right to be realistic and talk about the negative feelings that the new year can often magnify, and the different ways in which I try to overcome these. Oh, and I wore a blue dress for the occasion…
After the confetti settles there's this looming pressure of 'I should probably get my act together' and start making productive lifestyle changes. Whether it's the job you hate or a toxic person/situation in your life, this can often feel daunting/overwhelming at this particular time of year. Especially if, like me, you're a creature of habit and nothing unsettles you more than change. There's also always an urgency to get fit and healthy for the year ahead – basically everything is magnified and we all put this pressure on ourselves to right all our wrongs all at once. I say we, but social media also plays a huge part in this – and it's human nature to get sucked in and feel guilty for the lifestyle choices we make. Like most people I could work out more, spend less time on work/social media, and make more time for social activities with friends. The Winter months tend to get us in a cycle of bad habits that the new year makes us feel we should alter straight away. The answer? Be kind to yourself and take things one day at a time – something I have tried to teach myself over the last two years!
– Don't just make mental lists –
Nothing happens all at once, and its far more productive to prioritise your list of goals and focus your attention accordingly. Physically making lists is something that has always helped me – I can be a bit of a Monica when it comes to organisation. I often find that I can be fine for a month or so, and then all of a sudden the stress creeps up on me and things that I have been avoiding transform into monsters. I have vowed to write more things down this year – I have a huge organiser that I still haven't made use of which allows me to plan out the week ahead. I want to get back in the habit of actively doing that on a Sunday evening – not just frantically typing notes into my iPhone and hoping I remember to read them. It's great to be spontaneous, but I always find being a little more organised in general is a great way to curb anxiety and avoid zone red situations – aka a total meltdown because you've left everything until the last minute.
– Clear your mind –
Another way that really helps me clear my mind is to clean out my wardrobe – you know, the deep depths of our wardrobes that we all avoid because it usually results in finding things we need to throw away/sell. I try to do this a few times throughout the year, as you can imagine I acquire quite a lot of clothing and it's impossible to utilise it all at once. I try just to keep the things that I really love – then I sort everything else into three piles. Usually this consists of one bag for charity, one pile to sell on/give to friends, and one pile that's headed straight for the bin. I'm talking the moth bitten vintage coat that could probably be mistaken for some sort of animal rather than anything remotely pleasing to the eyes. Being sentimental can translate into a hoarding curse, so I try to be more cut-throat with items in my possession. It's true what they say – if you haven't made use of it in the last six months, you probably won't anytime soon. Get rid or give it to someone who could really do with it – it's a good feeling!
– Update personal space –
A change of scenery can do everyone the world of good – when my sister and I were younger and shared a bedroom, every so often we would completely change the furniture around. This would always leave us feeling so much better afterwards, and now I definitely understand why. A tidy room/work space really does equal a tidy mind. Maybe not for everyone – but for me personally, it stops me getting bogged down by my surroundings and leaves me feeling refreshed. Even something simple such as buying a new candle or some new bed sheets can really help. It doesn't need to be some elaborate expense – I'm always treating myself to new plants from the flower market in town. They are mega cheap and I love being surrounded by greenery  – granted, a lot of them curl up and wither on me, but there are a fair few that I manage to keep alive. Another pastime of mine is collecting books – I studied English Literature at uni so I have accumulated quite of lot of classics over the years. I also love to find new coffee-table books, ones that I can flick through when I'm feeling dull and uninspired. This could be anything from photographers I admire, vintage fashion icons, or the pastel themed pages of the Wes Anderson collection book. Sometimes something as simple as reigniting my admiration for a a certain film character can inspire my next blog post…
This dress in particular looks as though it might have wandered off the set of Moonrise Kingdom, and is a very welcome addiction to my little collection. I feel it would definitely be rude to skim over this dress completely – I mean WHAT a dress! This kind of powder blue is an absolute dream, and always has a very vintage feel to it. I think if I was ever to design my own clothing line (we can all dream right?), this would be my leading dress. Everything from the collar to the floaty sleeves is just right up my street and I feel very at home with it against my skin. I know that lots of people think black tights can ruin an outfit but I have always enjoyed pairing them with a look – I think it adds that sixties/Edie Sedgwick charm. Free People stock this in a few different colours, and I already want to collect them all – the white one would be perfect for Summer time with a basket bag in hand!
As always, I hope you enjoyed this post and that there's something here you can take away/relate to. I'm definitely optimistic for the year ahead and I hope you are too!
Alice x
---
Dress – Free People | Shoes – Asos
Photography by Adriana
Disclaimer – Dress c/o Free People but all views are my own!