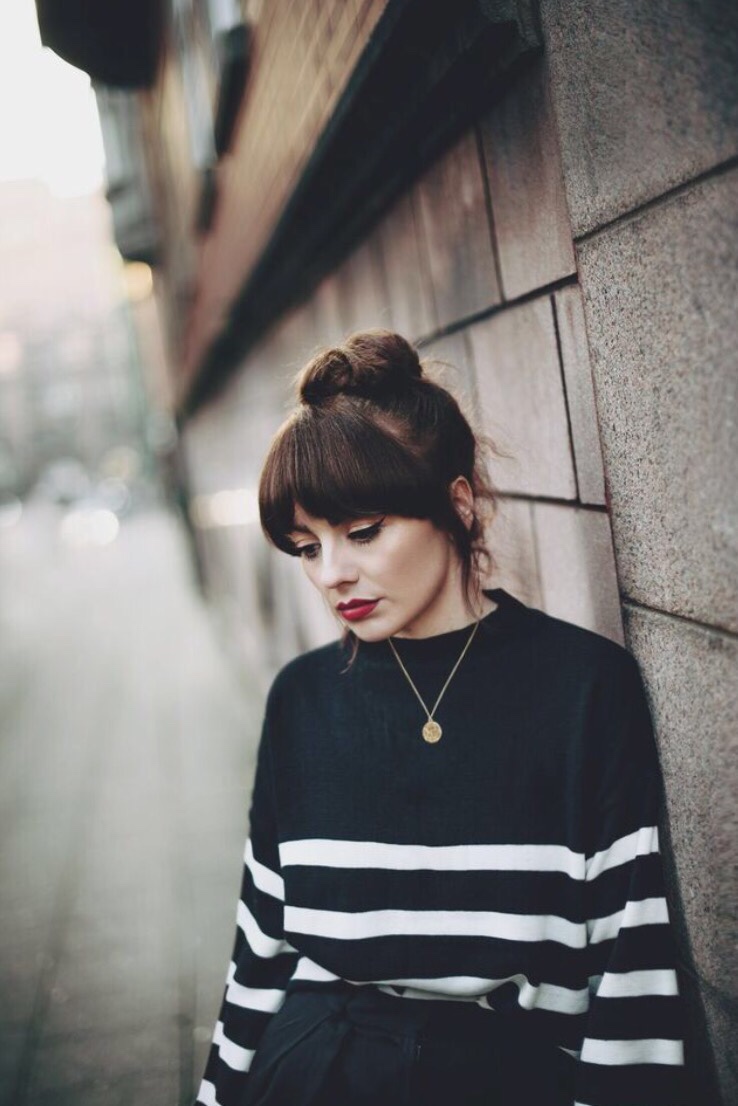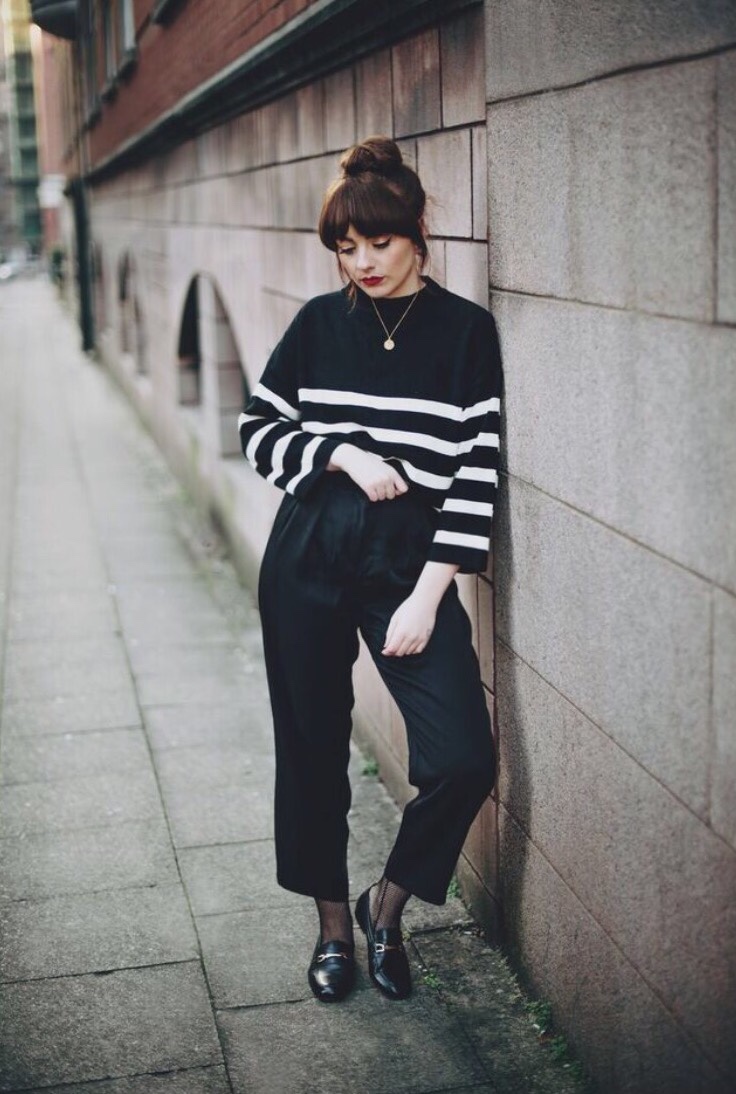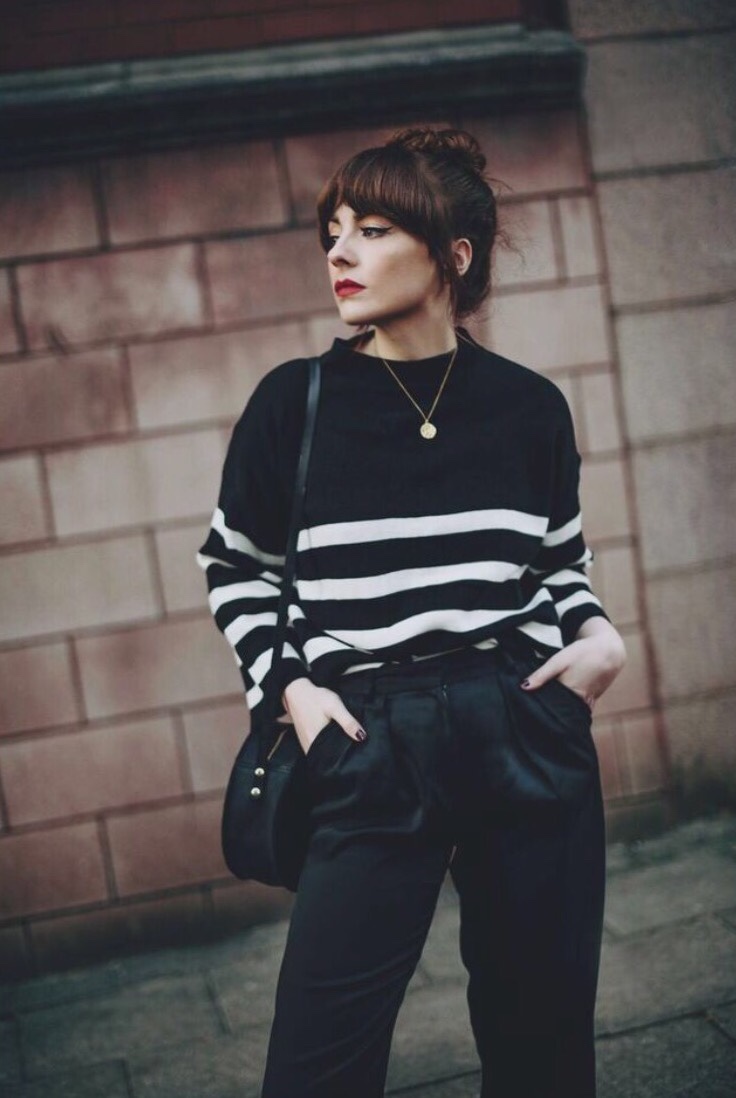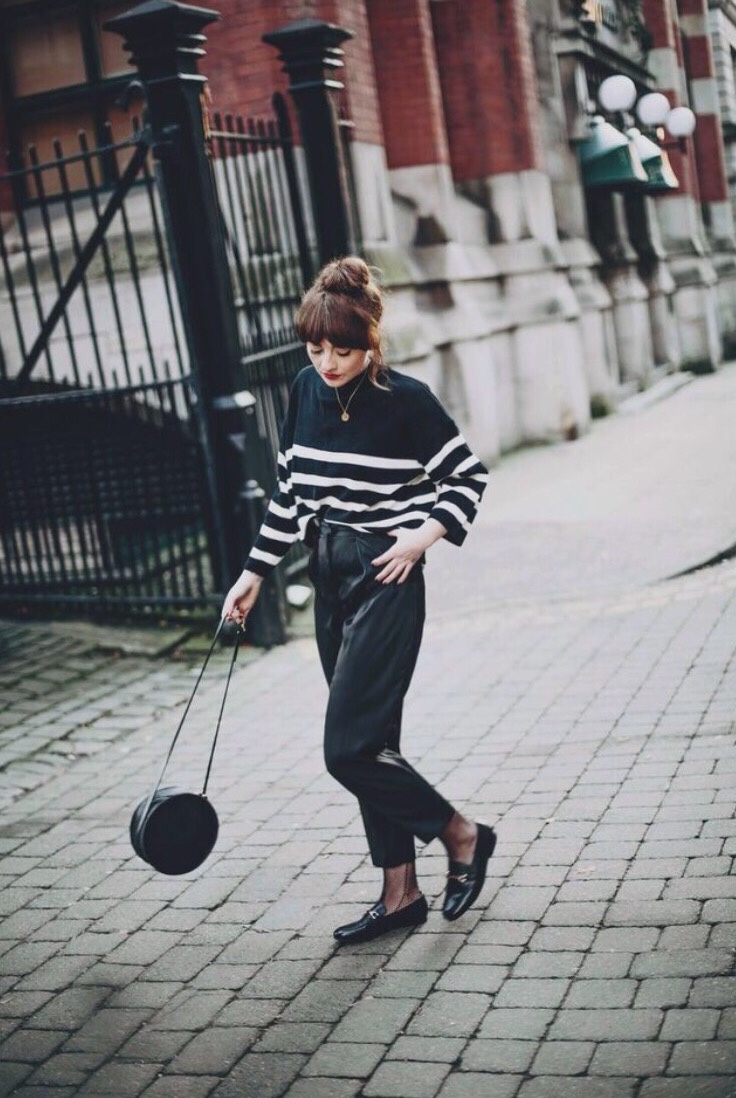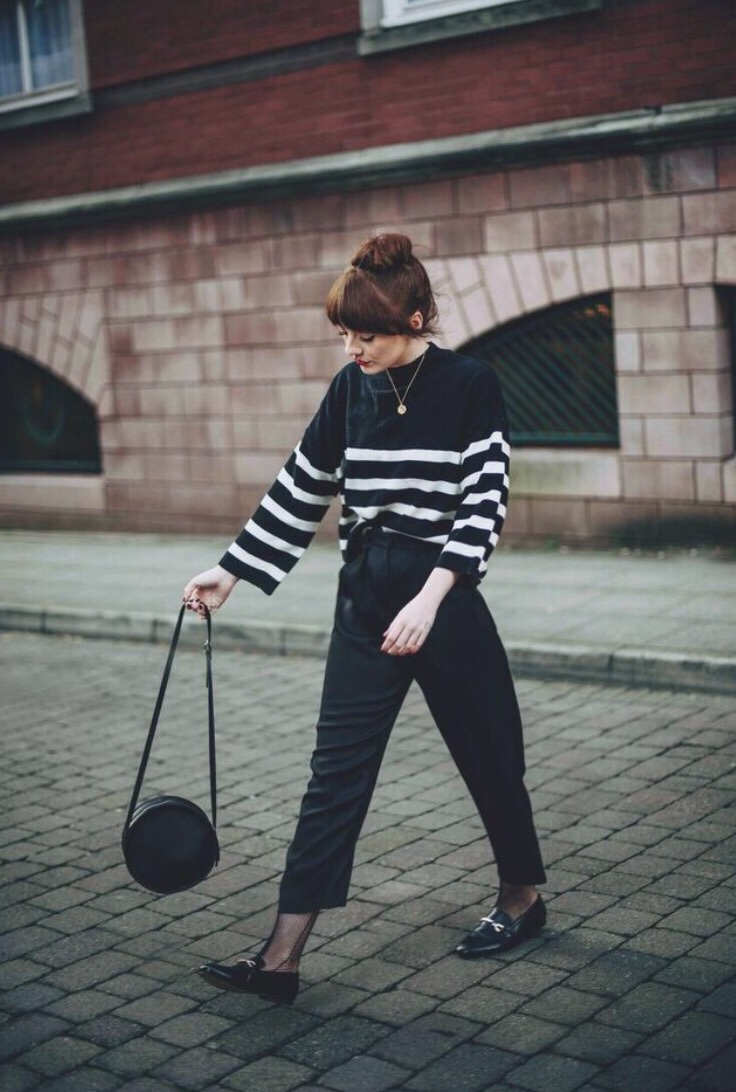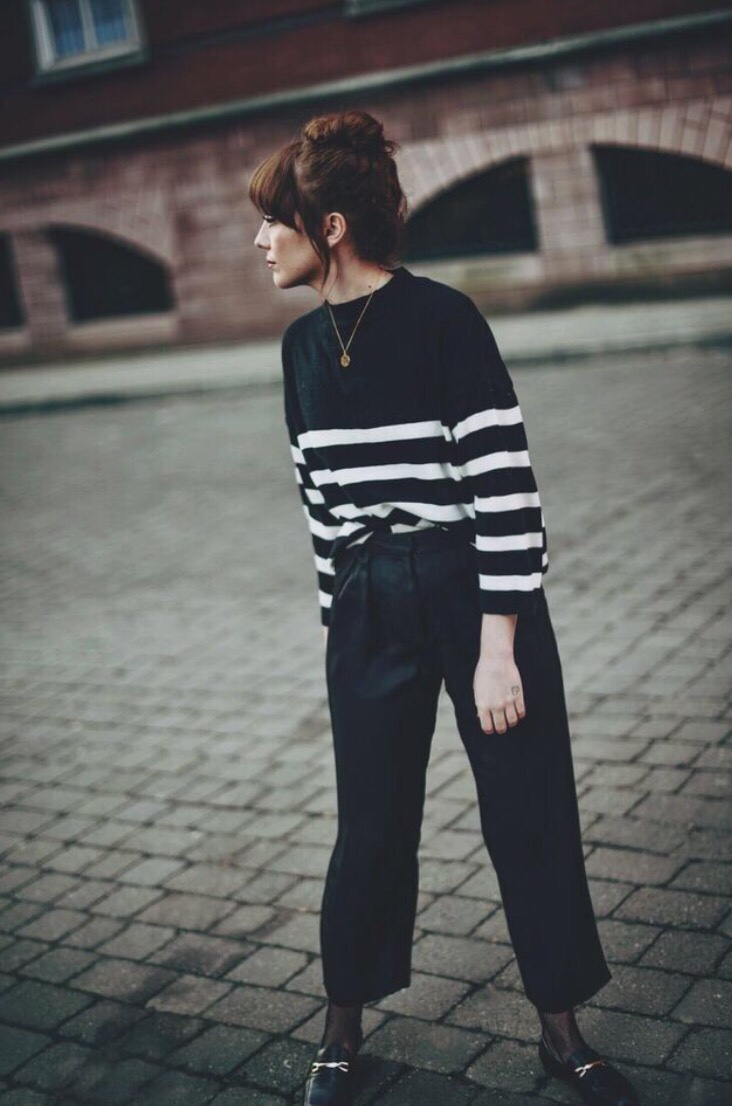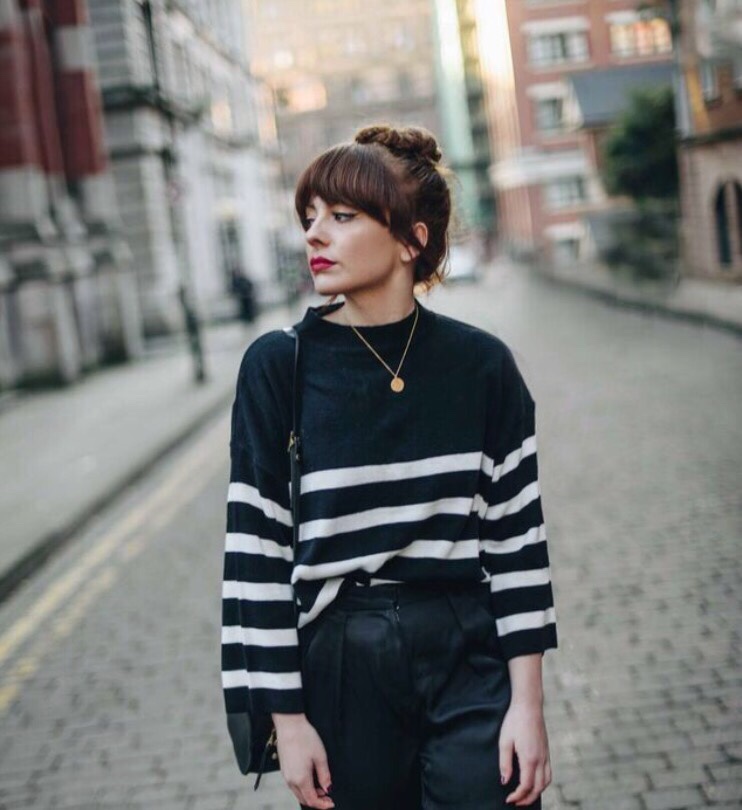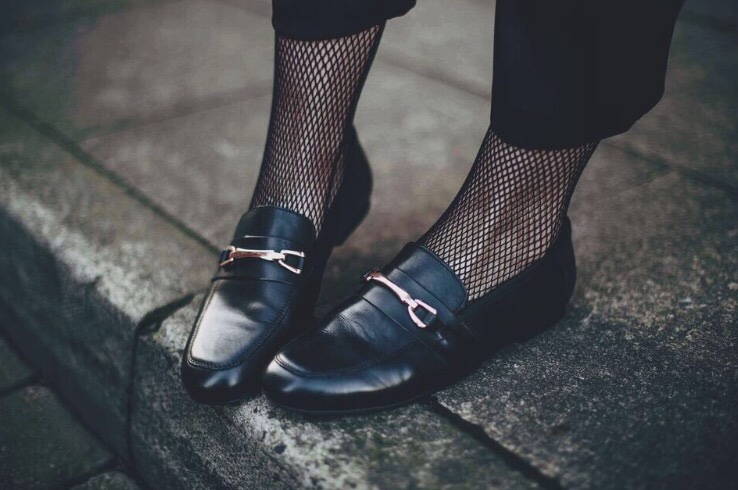 Fellow stripe addicts will understand the feeling that strikes when you lock eyes with the perfect pattern. Just the right width, proportion of colours, and fit on the body. I don't even feel guilty for continuing to add to my stripes collection – they are so classic that you can never have enough in my opinion. Stripes are definitely the basis of my wardrobe, and most of the stripes I own will still suit me when I'm old and grey…
I have harped on about stripes quite a lot on here – so I won't bore you any longer with the ins and outs of my eternal love for them. Instead, lets focus on this beautiful jumper from HeOfficial. It's such a lovely slouchy fit that still seems to hold it's shape really well. I love thin knit jumpers at this time of year – sometimes it's hard to feel nice when it's freezing cold outside. You're faced with the dilemma of wanting to wear a stylish outfit, but also just wanting to wrap the duvet around yourself and sleepwalk through the day. When I feel like this – a thin knit jumper is my best friend. They don't completely drown me, meaning I can tuck them into some slouchy trousers, or an A line skirt and still feel put together.
I really like the simple gold details in this outfit – the necklace and the shoe buckles just add that little something extra. Along with the red lipstick and fishnet socks – it has me feeling rather festive!
I hope you liked this little stripy look (I'm sure there will be many more to come), and that December is treating you well so far! I'd love to know how you've been wearing your stripes so far this winter?
Alice x
Photography by Adriana