I thought I'd talk you through two ways I've been styling my favourite vintage stripe jumper for spring! I'm wearing exactly the same base layers for each look but the switch up of the outerwear really changes the overall feel. This is why I love this time of year because the lighter coat/jacket and blazer options really spice up an otherwise very simple look. I find myself falling back in love with my wardrobe again now that pieces no longer need to be hidden underneath a big winter coat…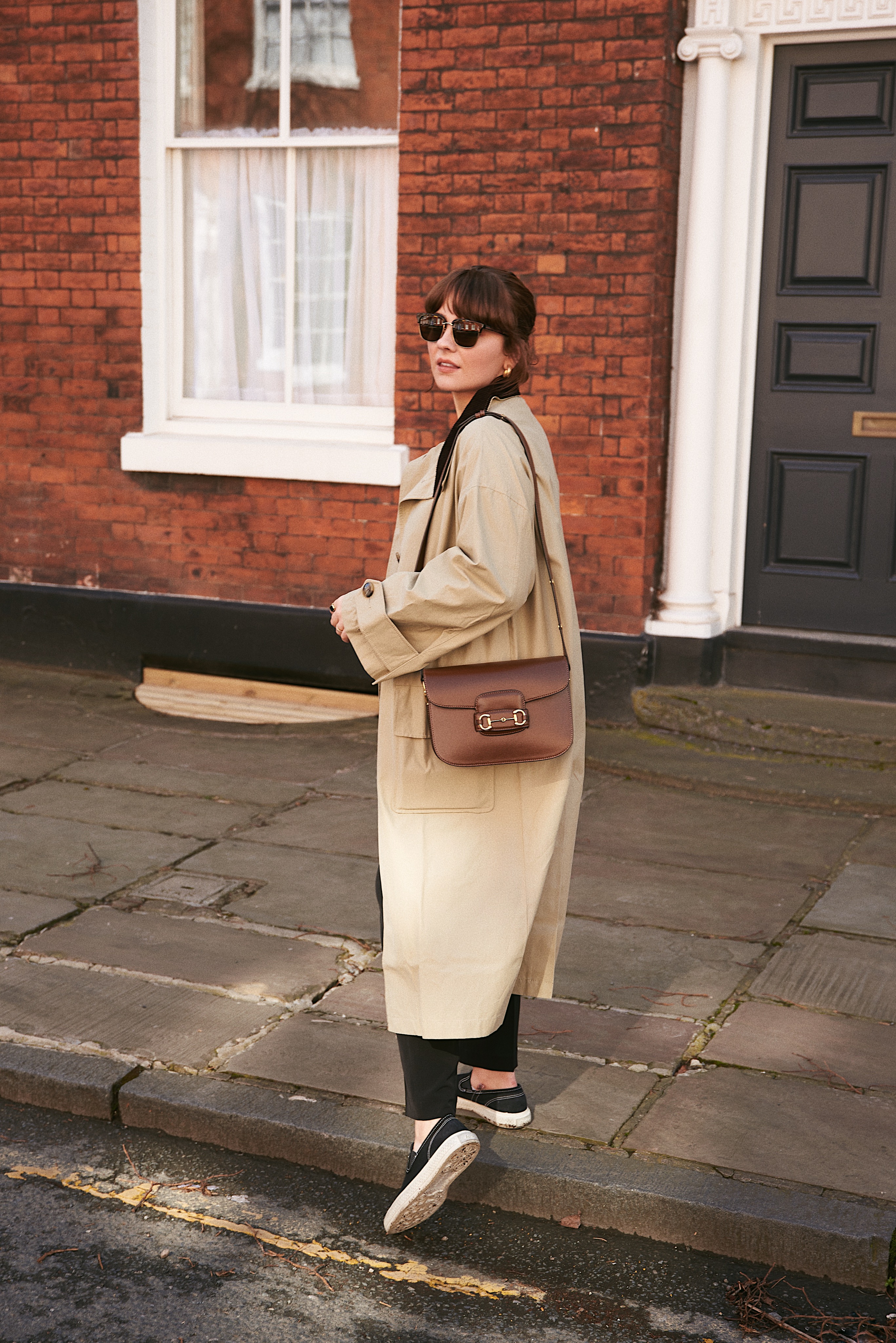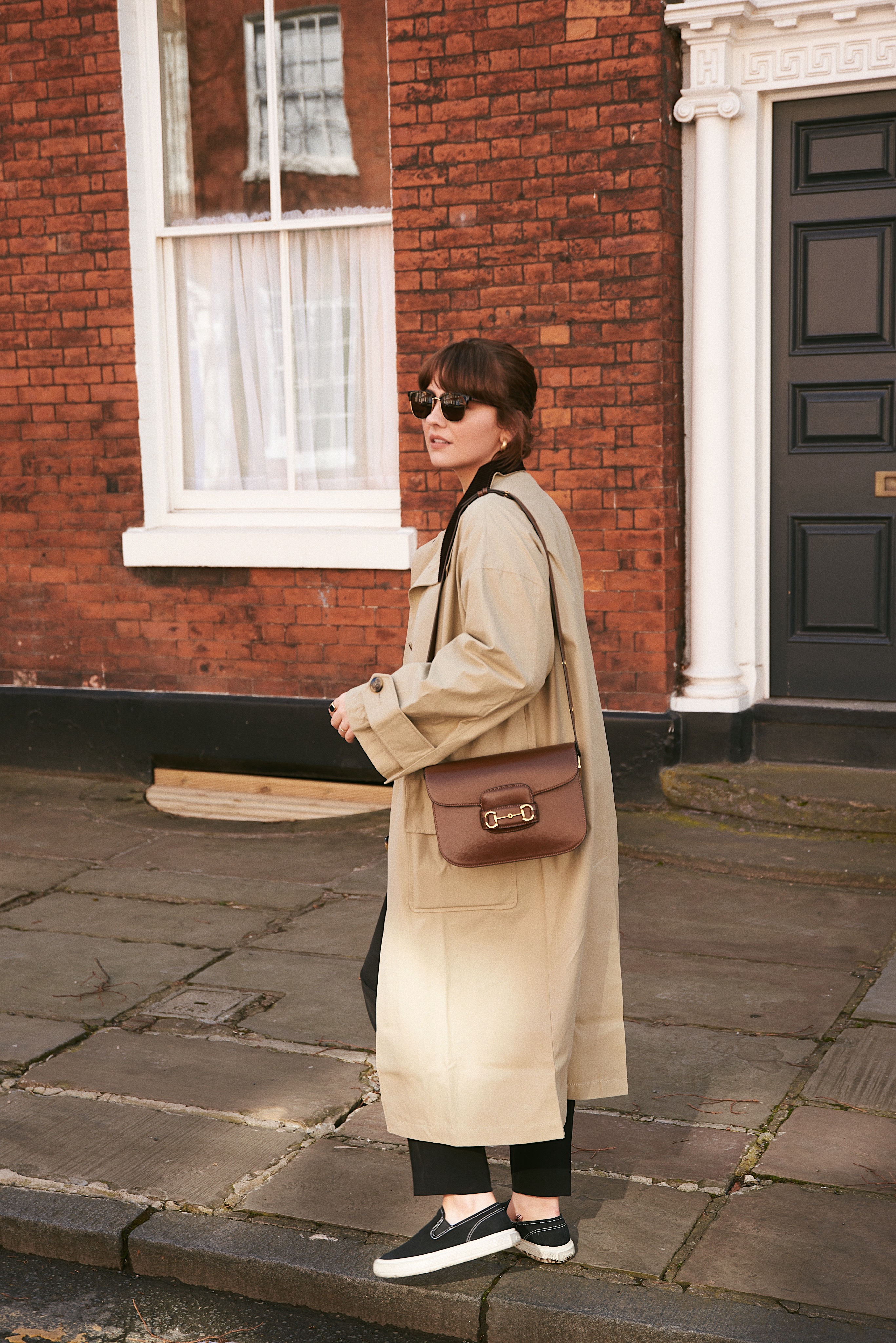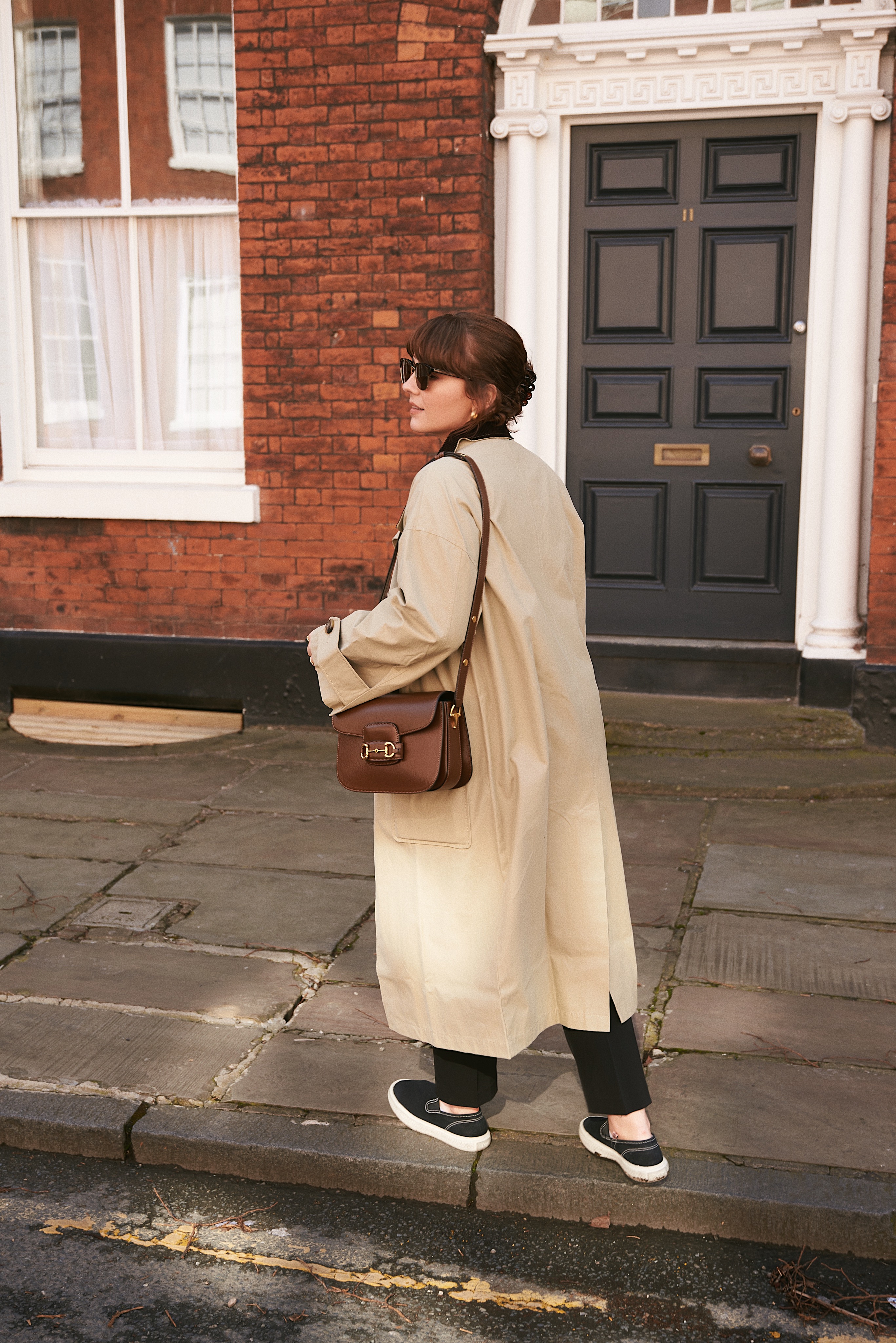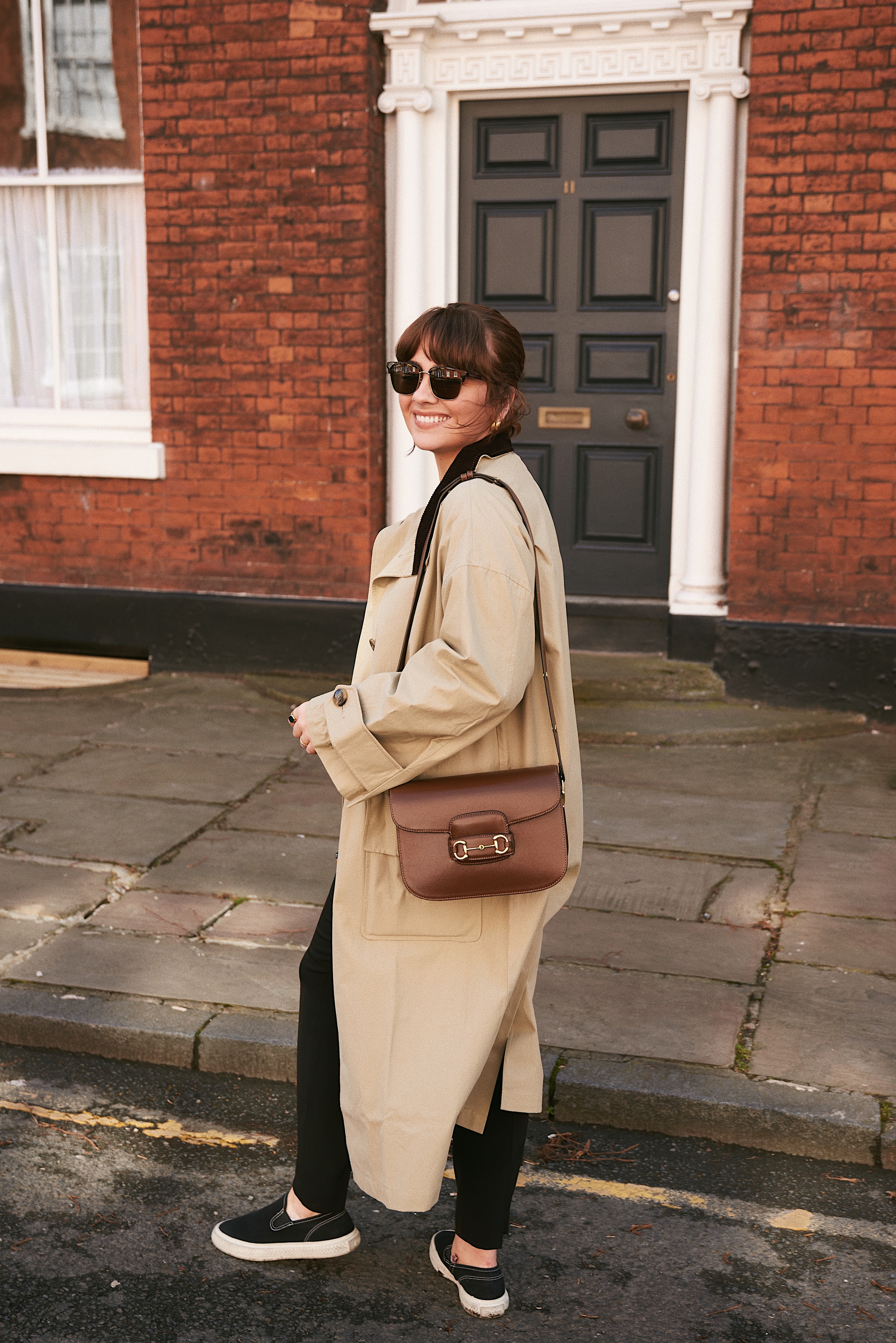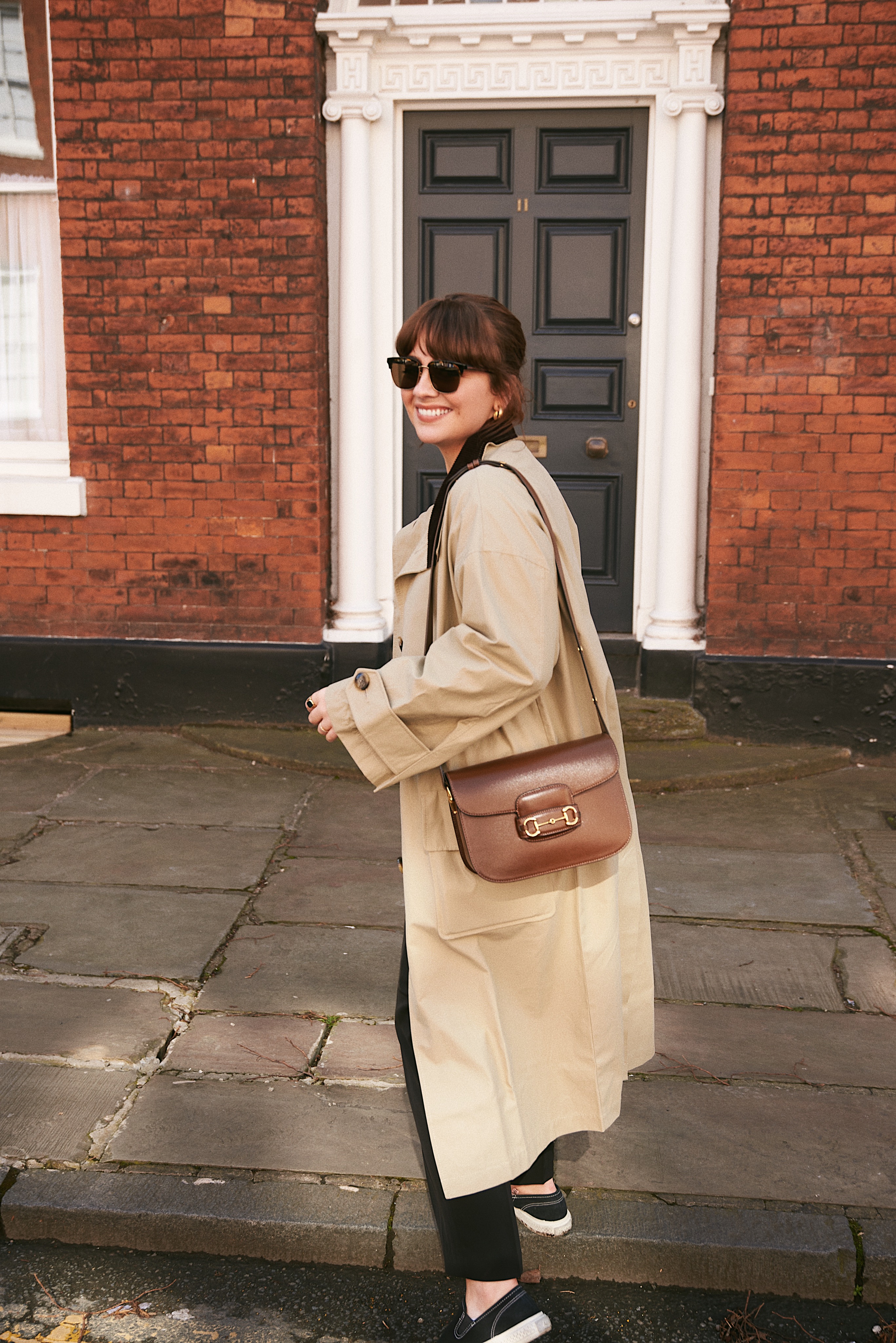 First up, how incredible is this cord collar trench coat? It's a little ASOS number which is somewhere I don't usually shop, but I couldn't resist the collar detail! I've been searching for something similar for a while now but all of the ones on my wishlist were ridiculously expensive in comparison. I just wanted something with that cord collar detail as I think it ties together an outfit beautifully – especially with darker pieces underneath like I'm wearing here…
If you're going to go for the trench coat then definitely size down! It's extremely oversized – even for someone who loves oversized pieces. For reference, I got a size 8 and it's still super flowy as you can see but doesn't overtake the whole outfit. For me personally, there's definitely a limit when it comes to oversized pieces. I love experimenting with an oversized silhouette, but I also don't want to appear as though I'm drowning beneath it.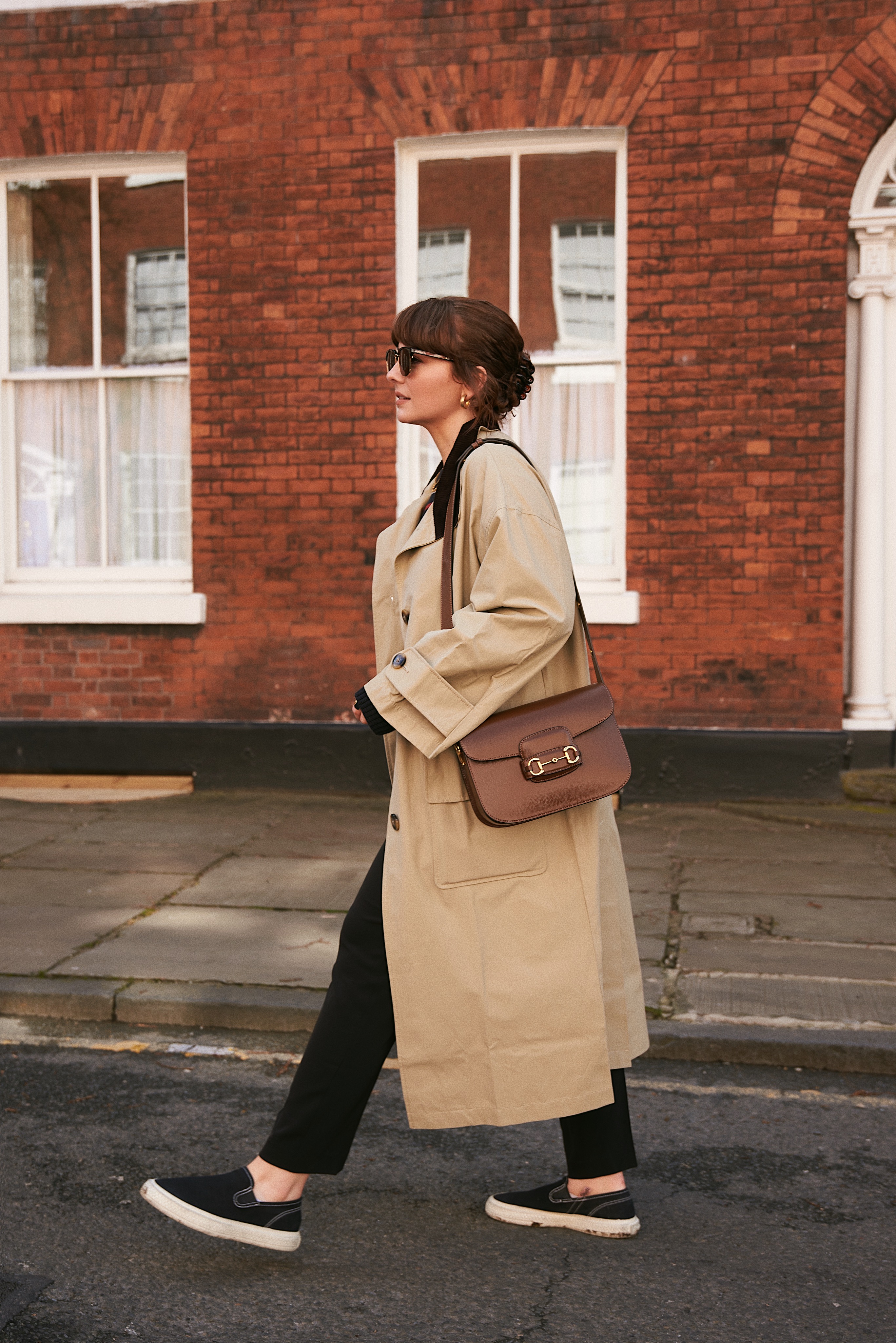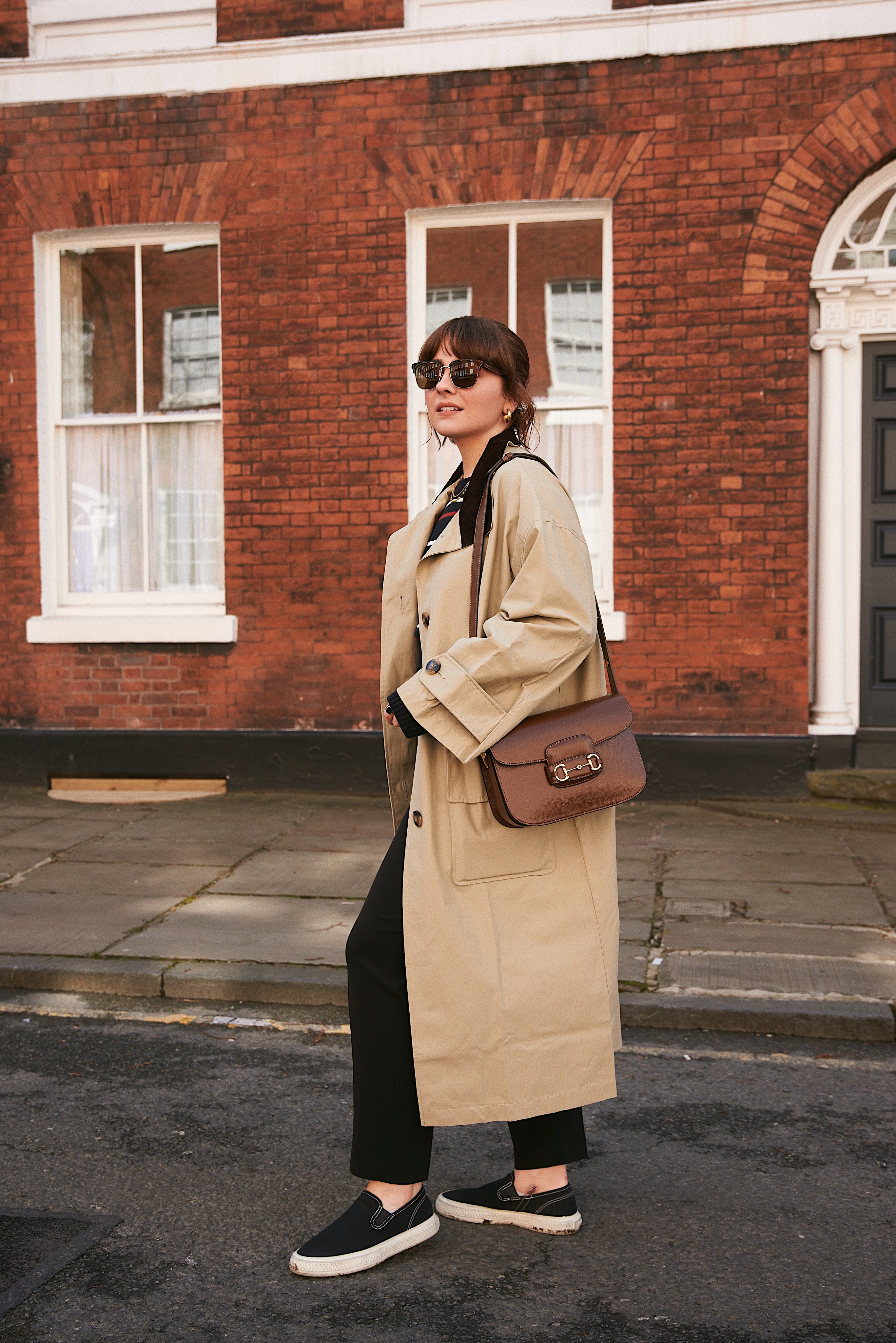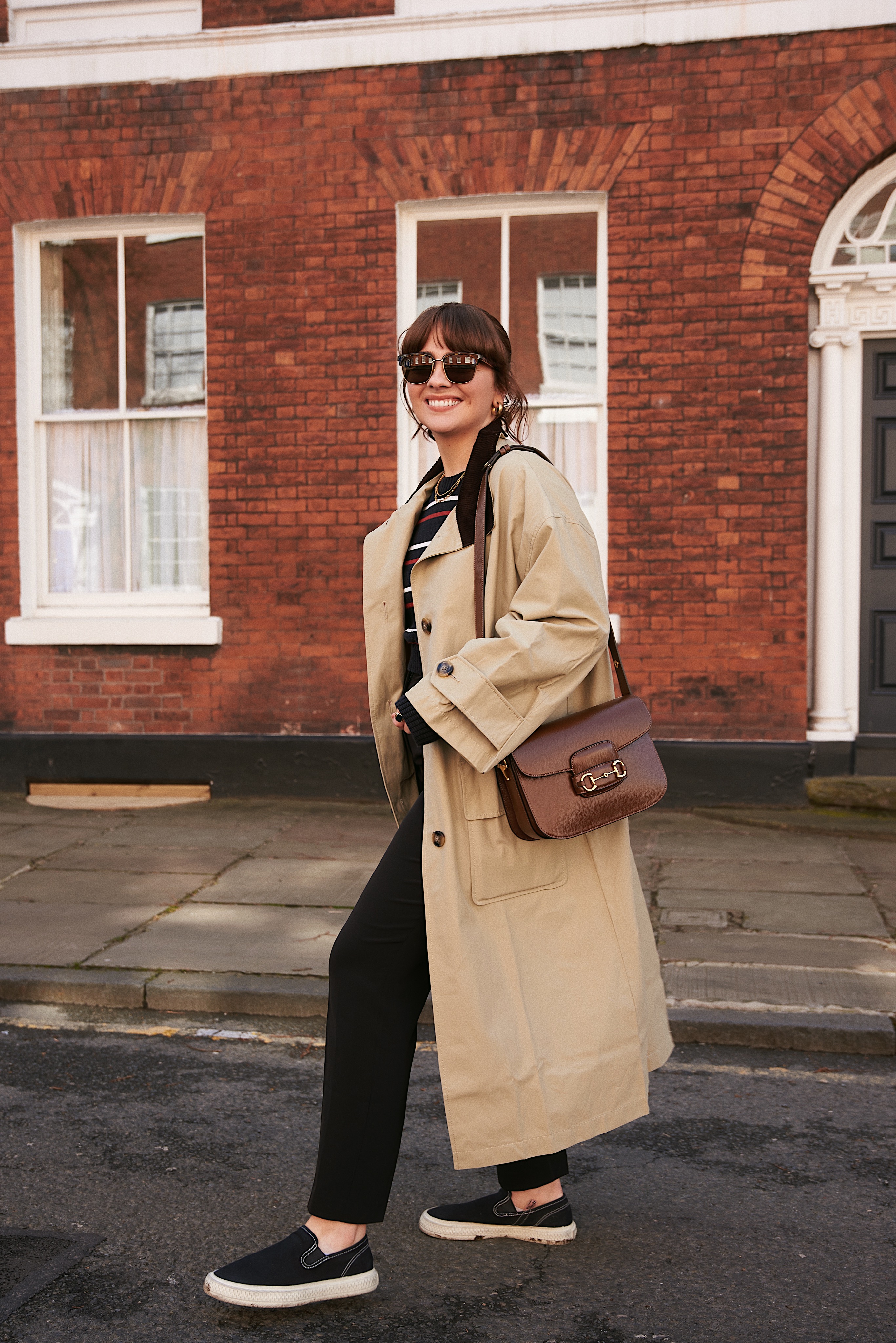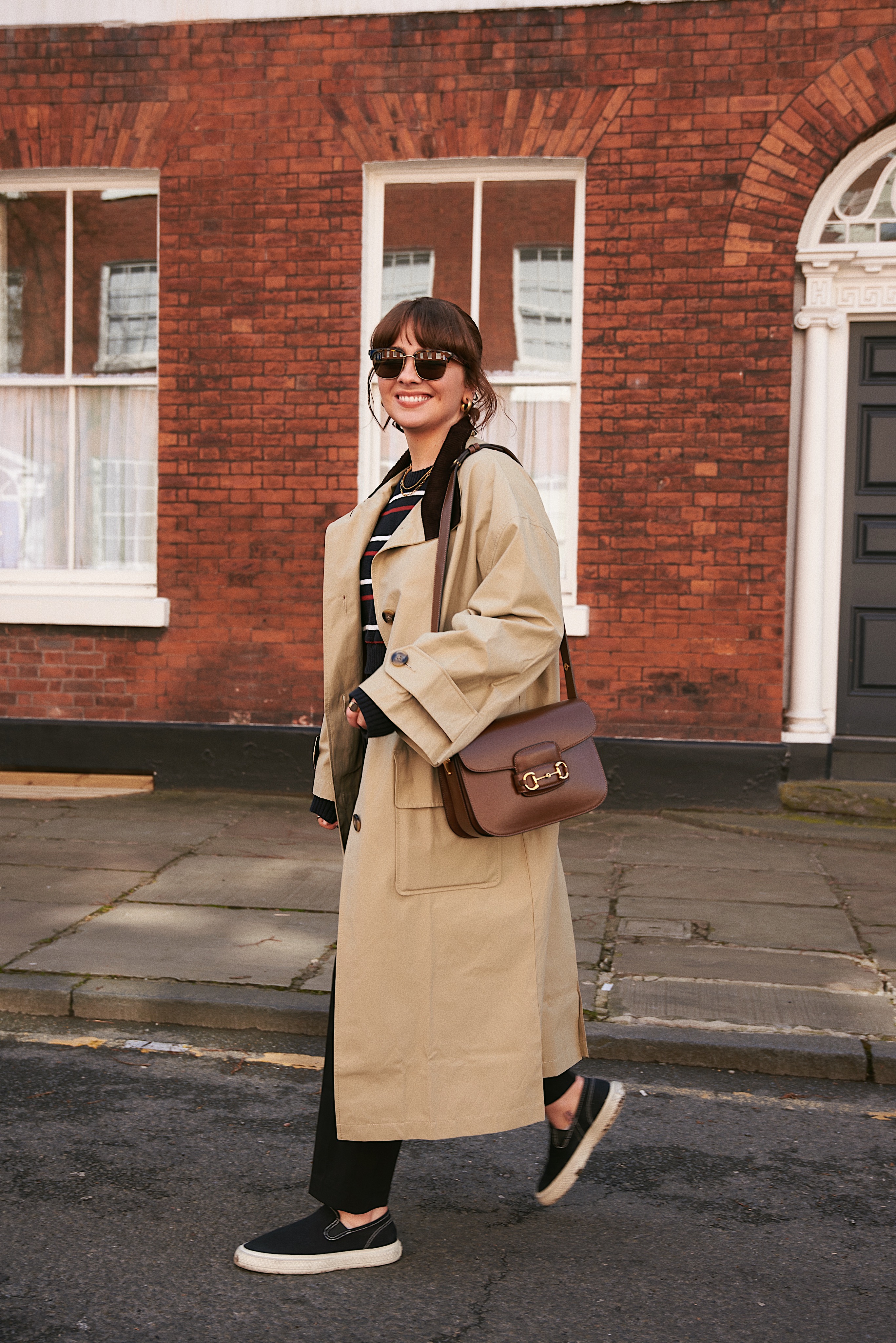 I also wanted to introduce you to these Acne Studio's shoes that are another addition to my spring/summer wardrobe. You could definitely find a cheaper alternative to these as this style of shoe has been around for years, but I really love how subtle and chic the detailing is on these ones. They feel extremely sturdy and have been so so comfortable (so far) with a simple pair of trainer/liner style socks…
They also come in a distressed white style which would look incredible if you wanted to go for the reverse style of this look and opt for a white base layer instead with a black or navy trench thrown over the top. I'm very tempted by the white pair too but God knows I don't need anymore white/cream canvas style shoes for a good while yet! I'm really happy with how the black pair looks with black tailored trousers – it's exactly what I envisioned and just feels a little more sleek than wearing a pair of lace ups but without compromising on comfort levels.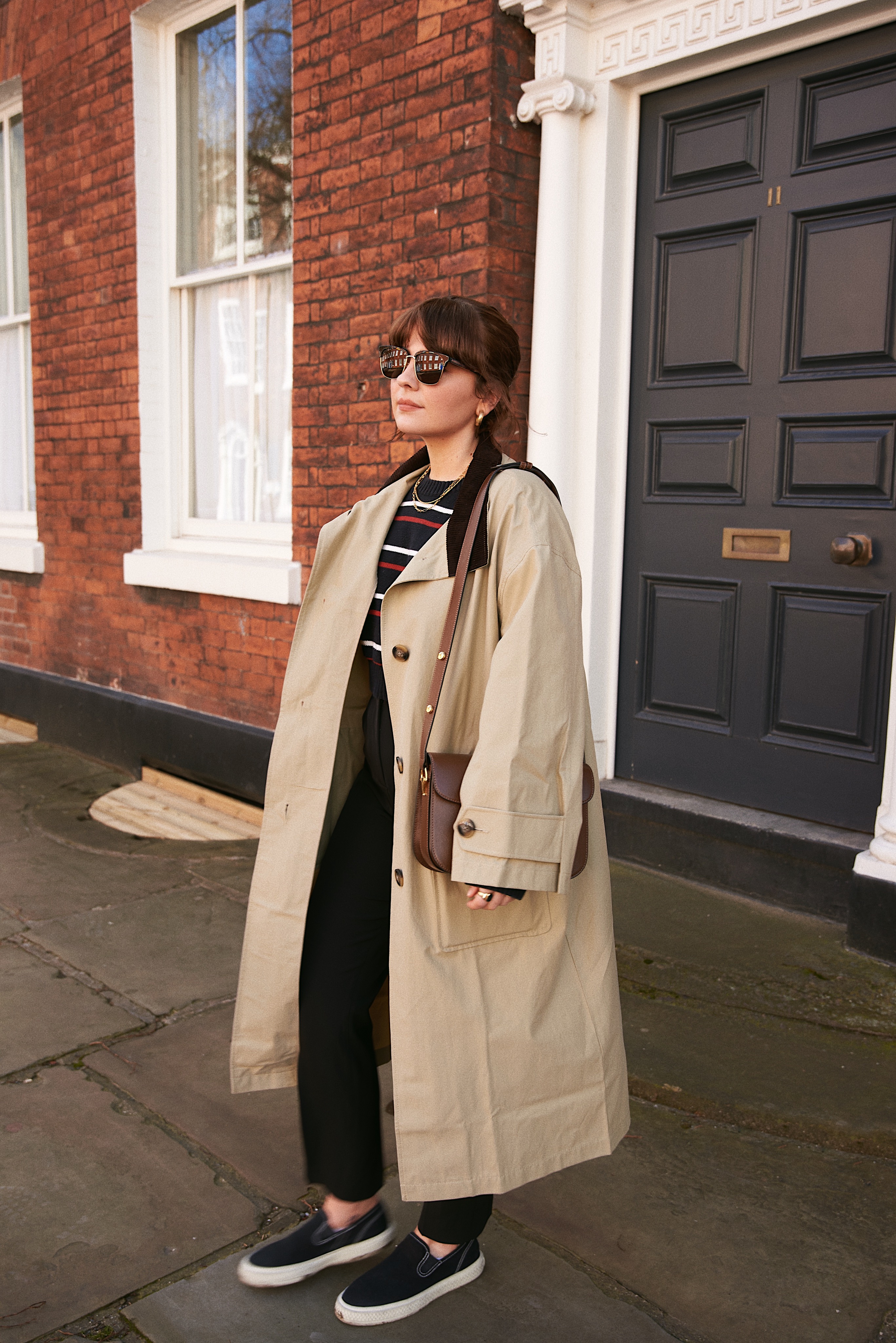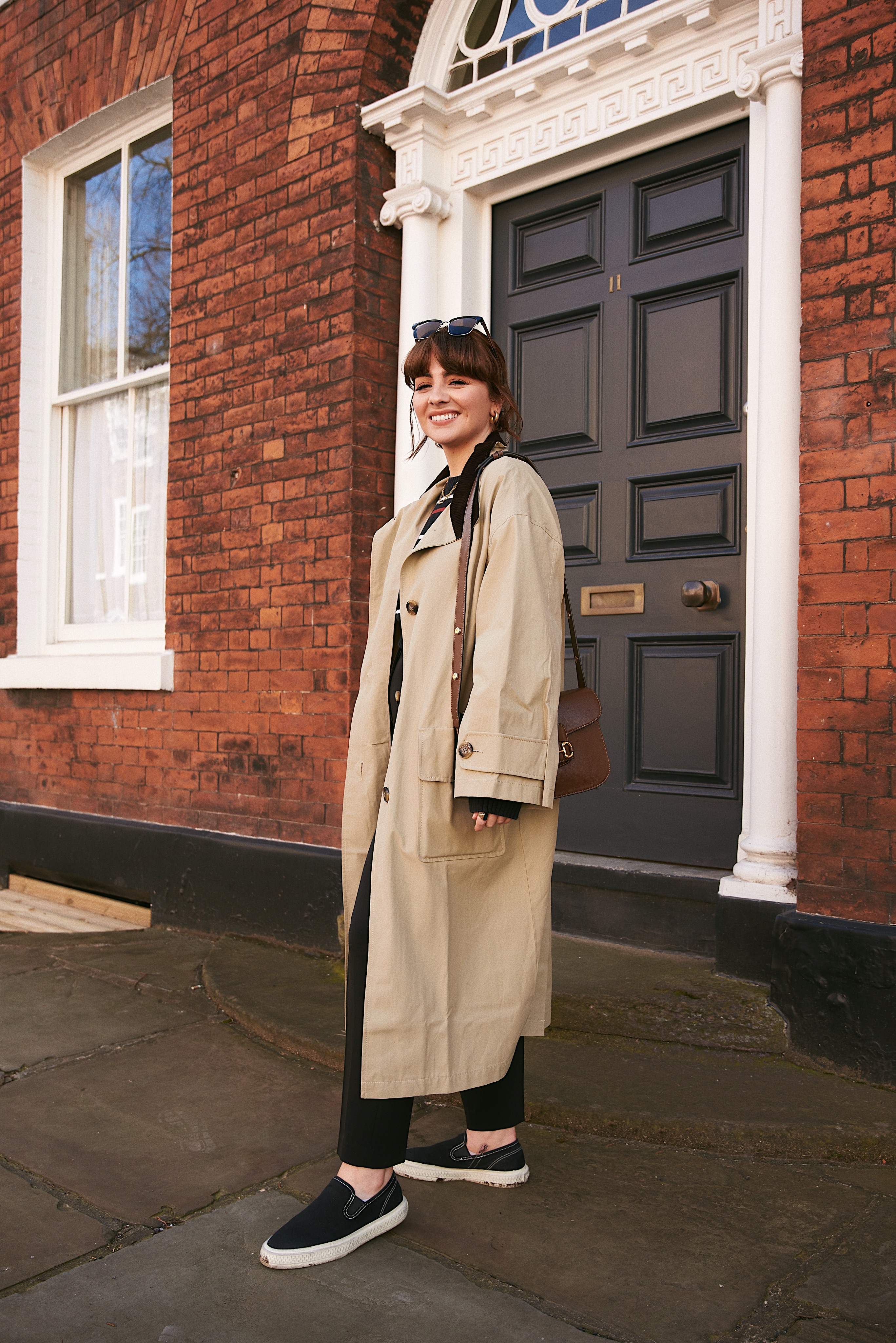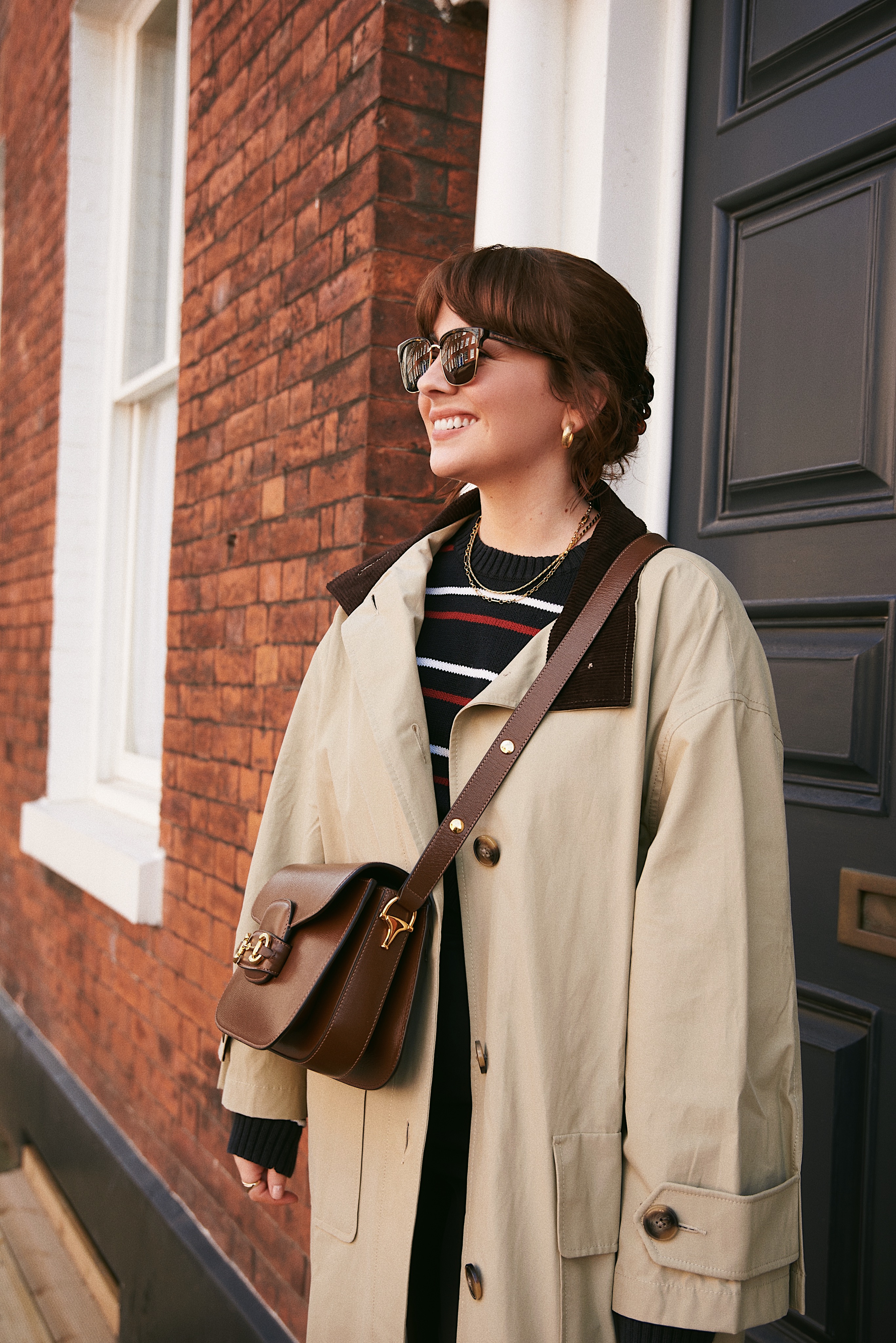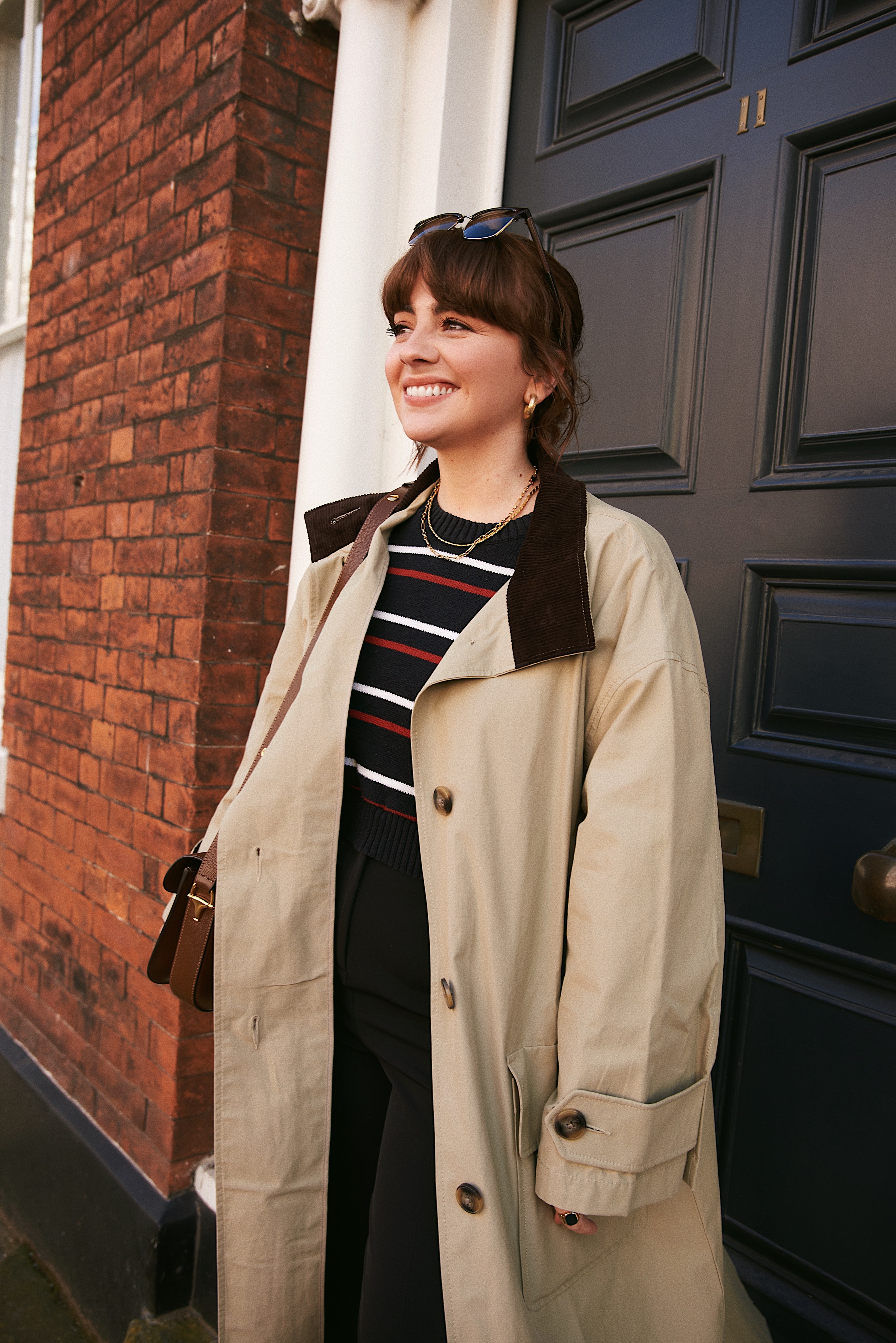 This is definitely the type of look that feels quintessentially me at this point in my personal style journey. These are the type of pieces that have stuck with me through all of the experimental phases, and the pieces that I know I'll never get tired of…
Give me a trench coat, a striped jumper and some tailored trousers and I'm a very content person. Throw in some canvas trainers and I can pretty much take on the world! 
(or at least a trip to the Post Office if we're talking current times)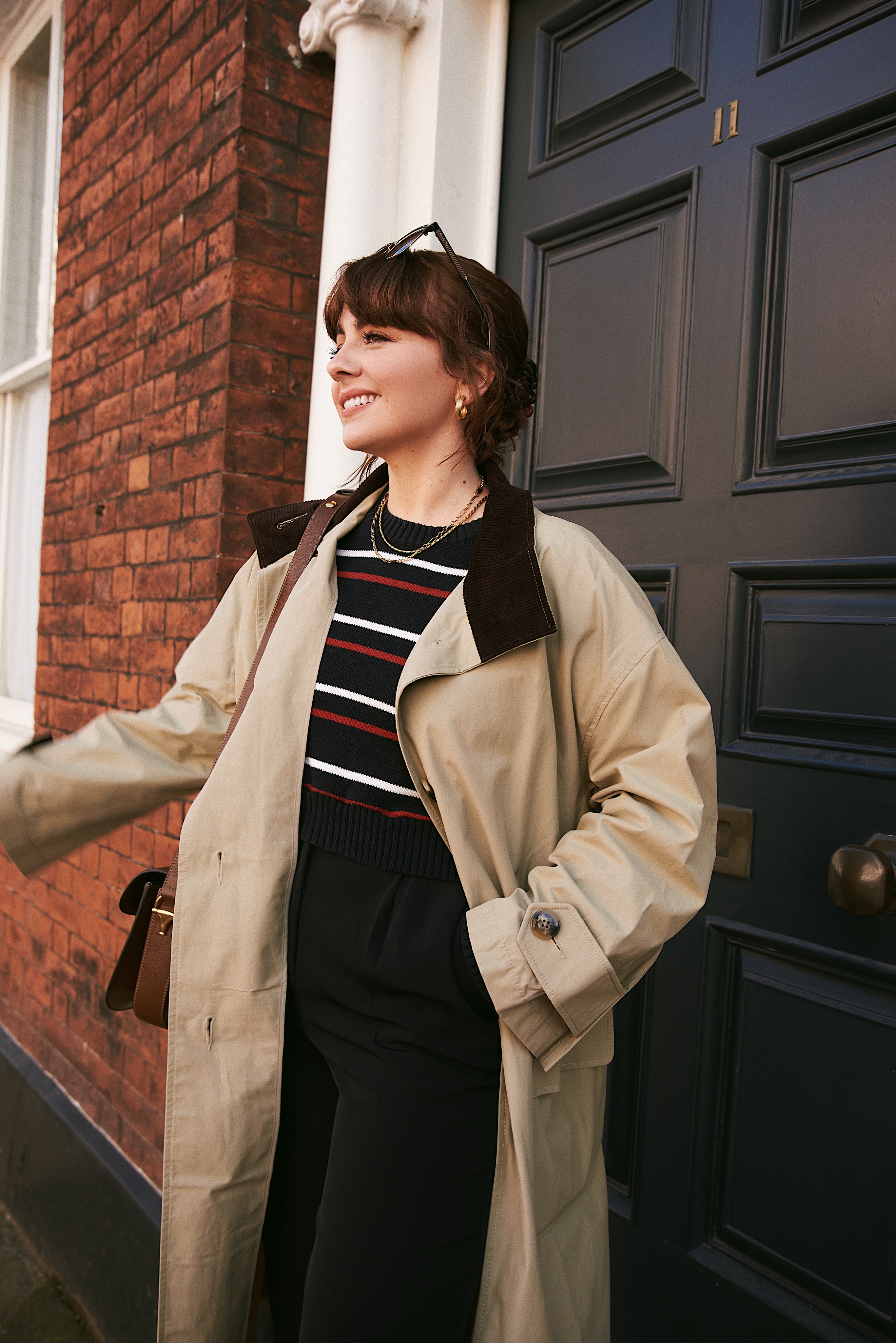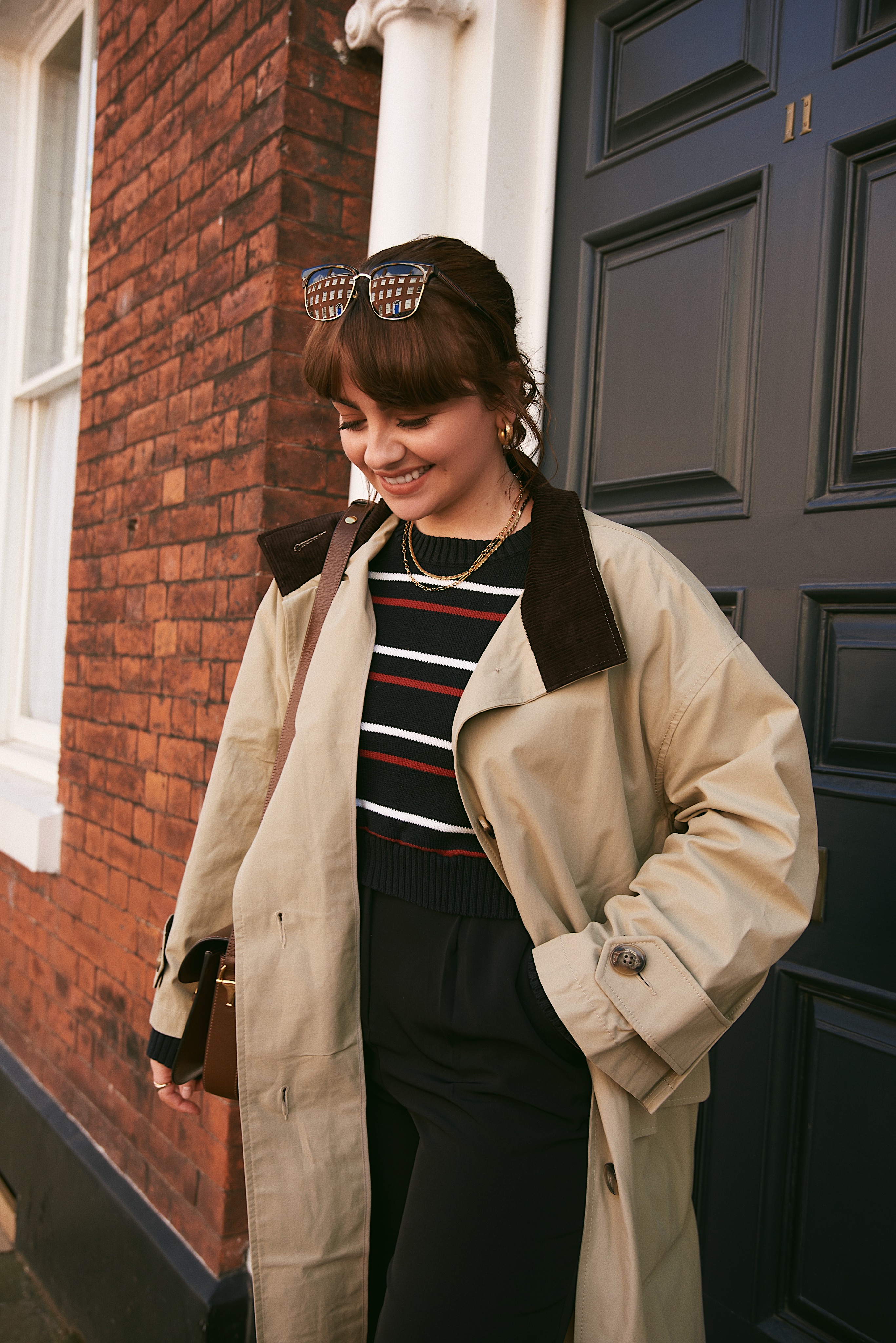 ---
Allow me to introduce you to the laziest way to switch up an outfit! Essentially I've just removed the trench coat and added an oversized black blazer, but because I'm wearing black tailored trousers, I now have this slouchy black suit situation that I'm really quite enjoying…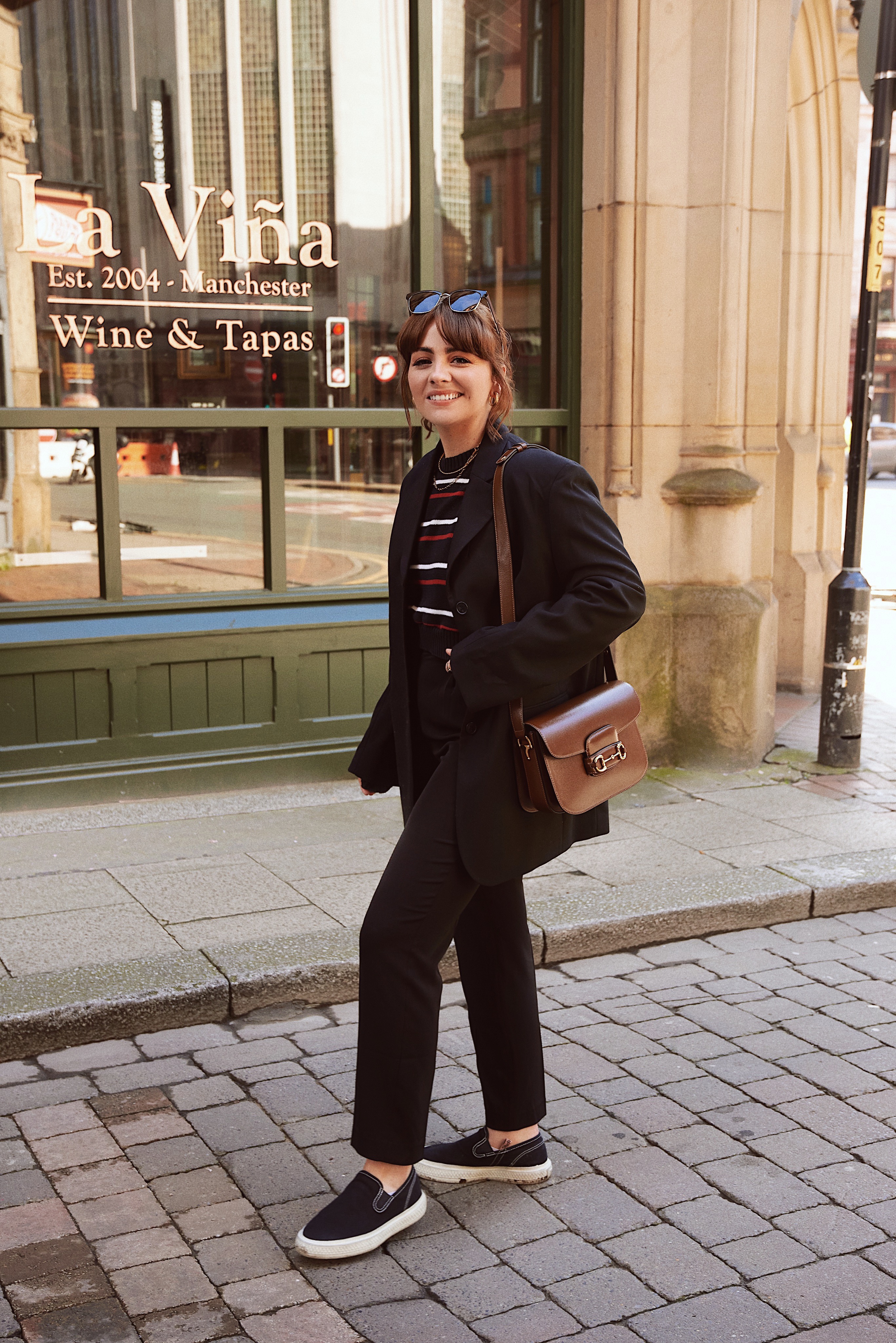 I really love this look with the Acne shoes too – I just think it looks really understated but smart at the same time. It's essentially a great way to wear tailored pieces without feeling like you're heading to a job interview. When the weather gets a bit warmer, I'm excited to wear this look with a simple vintage T-shirt and some chunky sandals! I don't think tailored black pieces have to exclusively be saved for those smarter occasions – with the right kind of pieces they give off that perfect 'off duty' illusion with very minimal effort…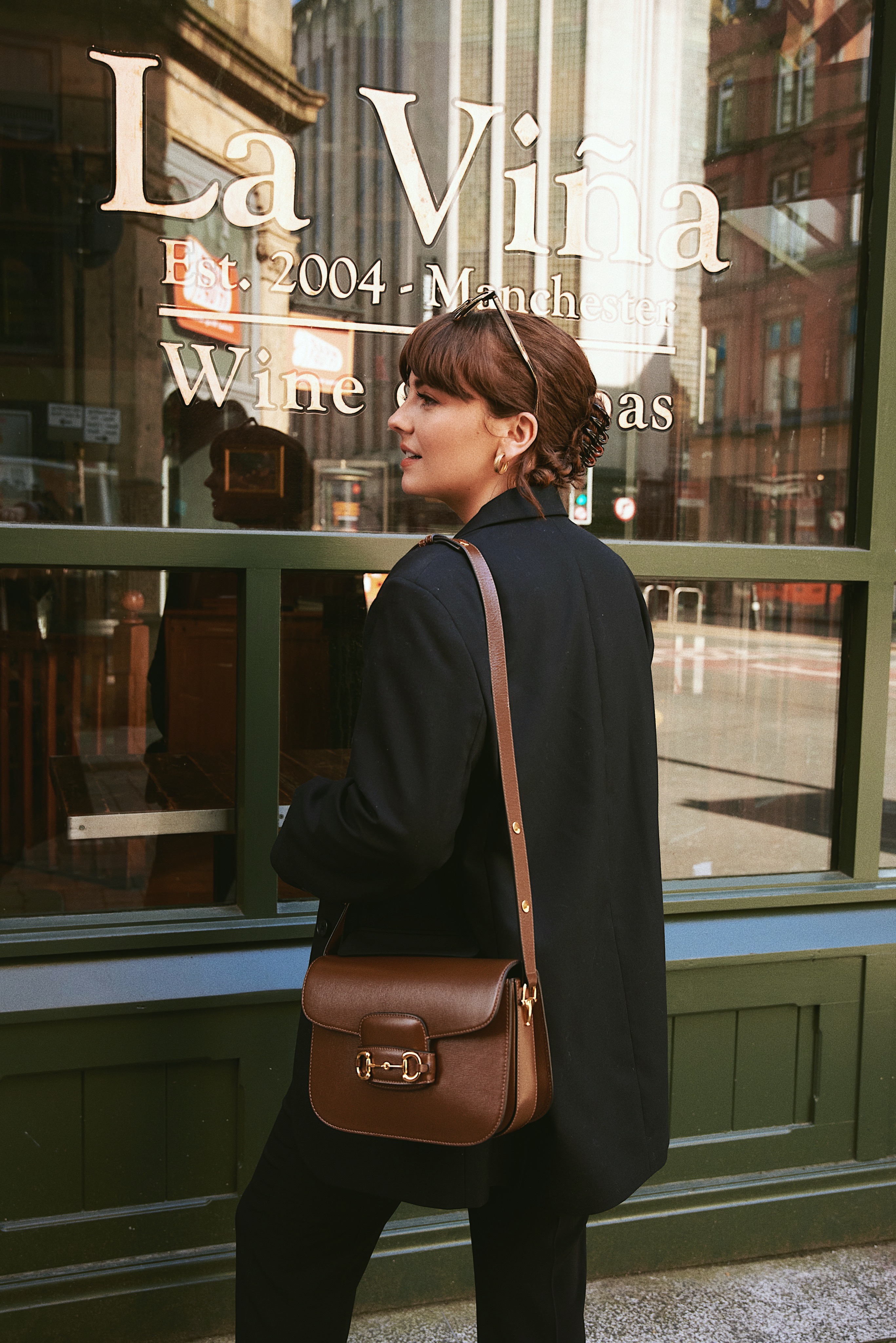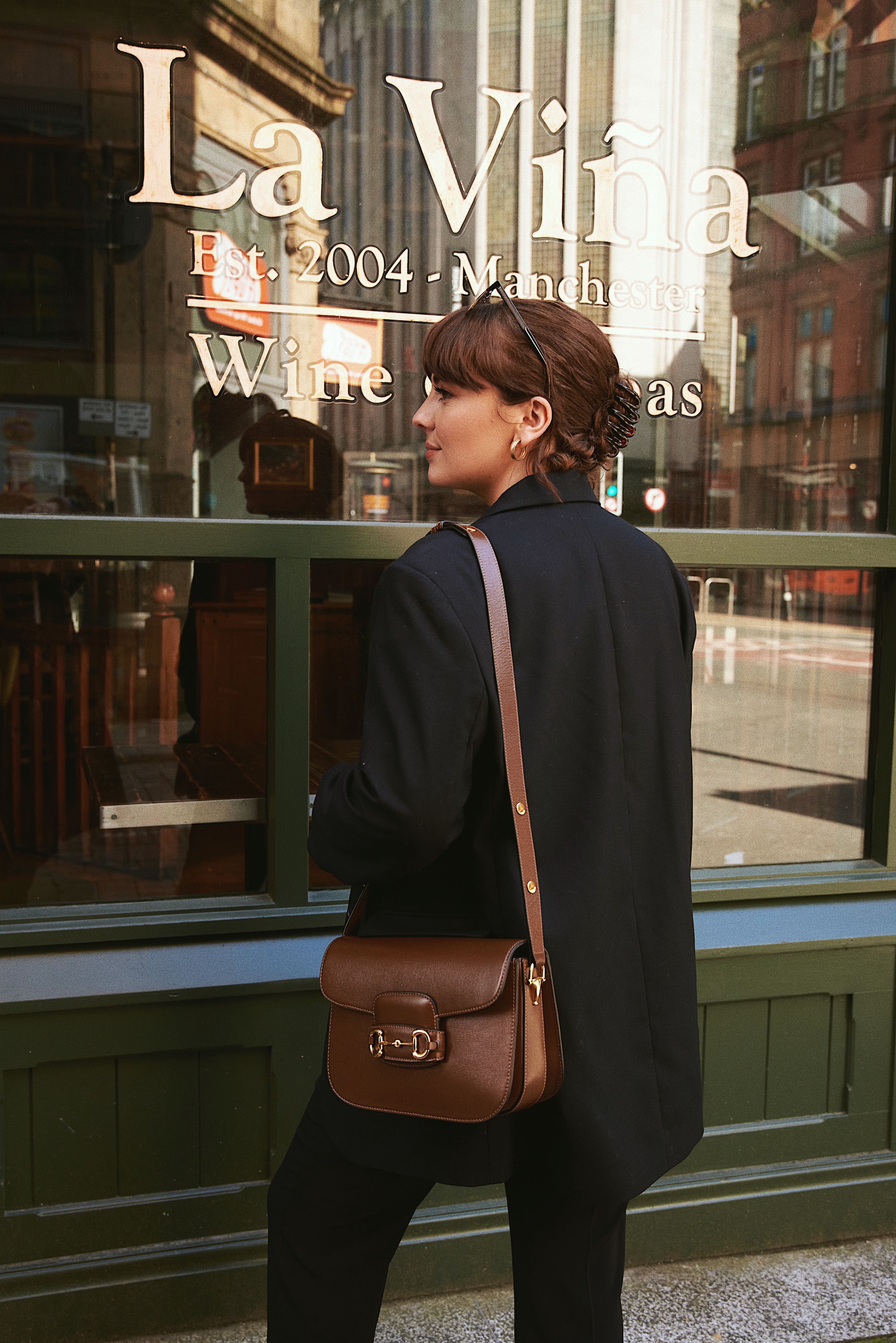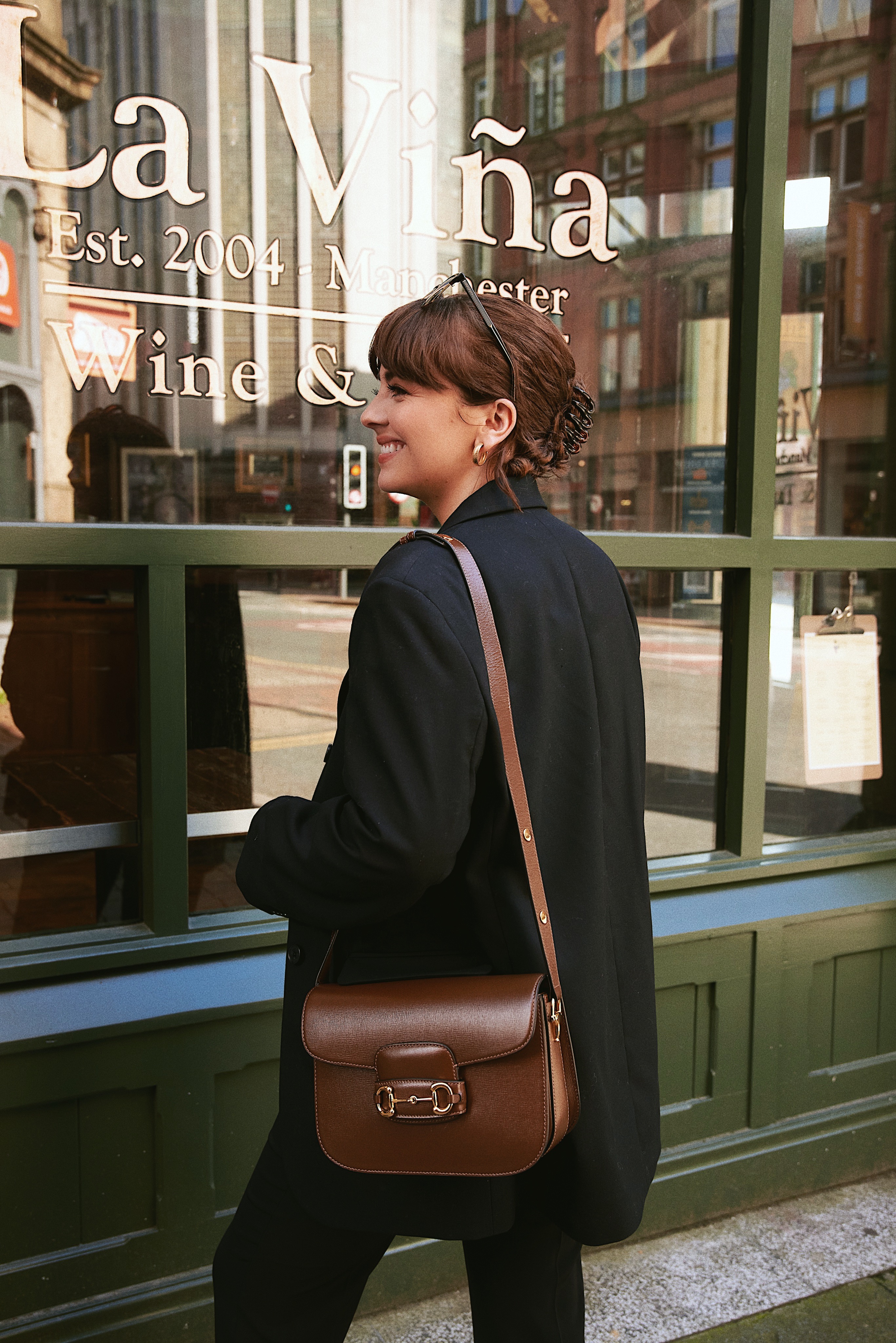 ---
Photographs taken by Catherine Booty 
Trench Coat – ASOS, Black Blazer c/o – And Other Stories, Stripe Jumper – vintage (similar here), Trousers – H&M, Shoes – Acne Studios, Bag – Gucci, Sunglasses – Gucci
SHOP THE LOOK