With spring right around the corner, I thought I'd talk you through an outfit that I've been repeating lately – it's essentially just made up of the spring staples I've been featuring for years now, but to be honest, why fix it if it ain't broke? 
I've definitely reached that point in my life where I know what I love and the combinations that make me feel good from season to season. Spring is one of my favourite times to dress for, so it's always a time where I find myself getting excited about fashion again and pondering the outfit possibilities that lie ahead…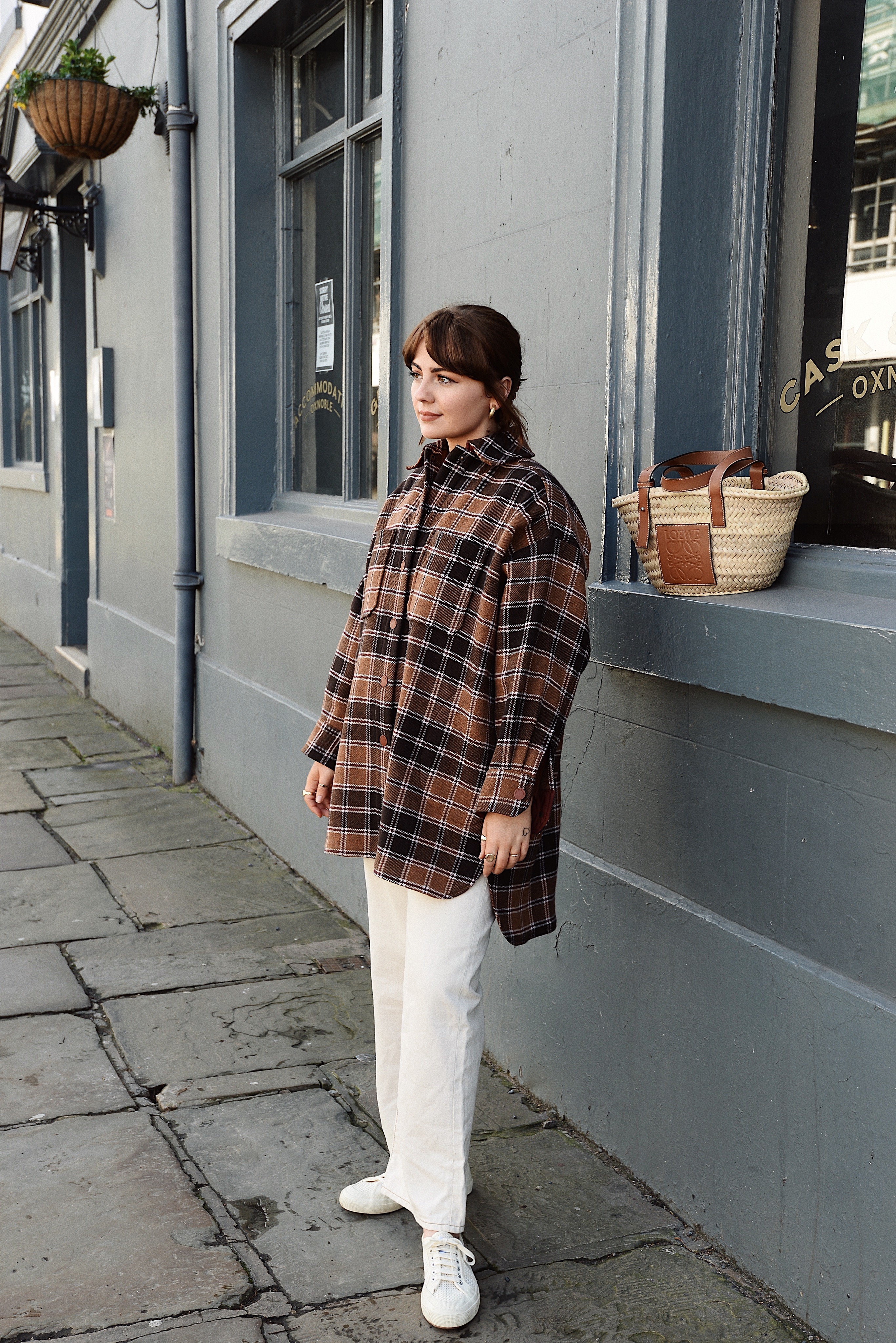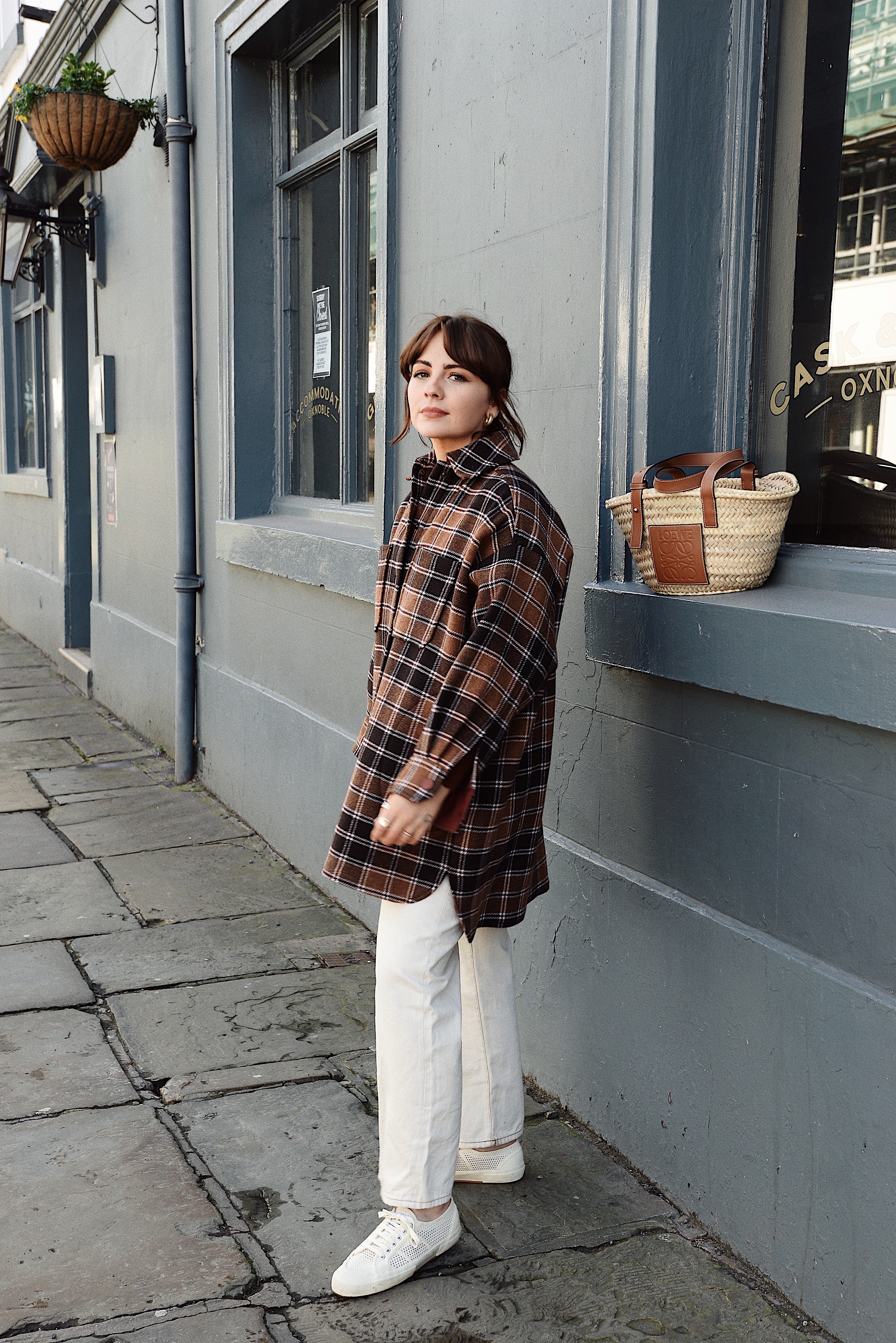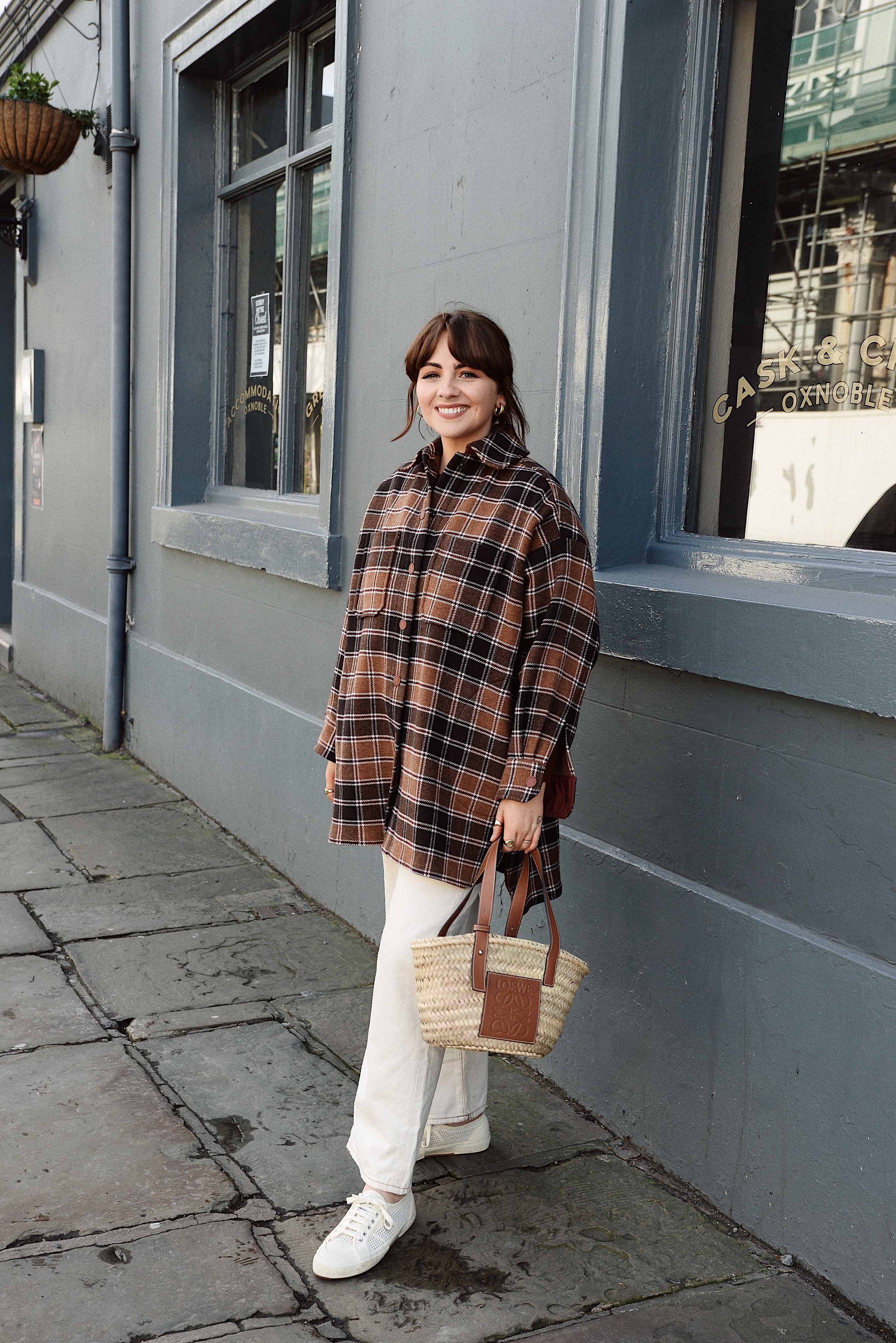 Firstly, I've fallen back in love with off white/ecru denim again over the past couple of weeks and I think it's down to these Bellerose wide leg jeans that I discovered again via my latest wardrobe clear out. They are such a great fit (loose on the legs which I love) and I really enjoy how they look with this beautiful See by Chloé jacket that I got in the sale last year…
I love really slouchy pieces thrown together like this – I feel as though it's a fun way to play around with different silhouettes in your wardrobe and there's plenty of room for extra layers underneath on those cooler days too! I keep stumbling across loads of amazing off white denim pieces lately so I'll link them in a round up below for you – once you find a pair that fit you well, they really open up so many new styling possibilities. I used to feel self conscious about this shade of denim (mainly because I'm clumsy as hell) but now I can't imagine not wearing them. It makes styling some of those more colourful pieces in my wardrobe super easy, but I also love how classic they look with stripes or a simple vintage T-shirt tucked in. My top trick is to always wear shoes that are a similar shade – I'm not blessed with long legs so I find that this really elongates my bottom half and makes this shade of denim way more flattering on my frame.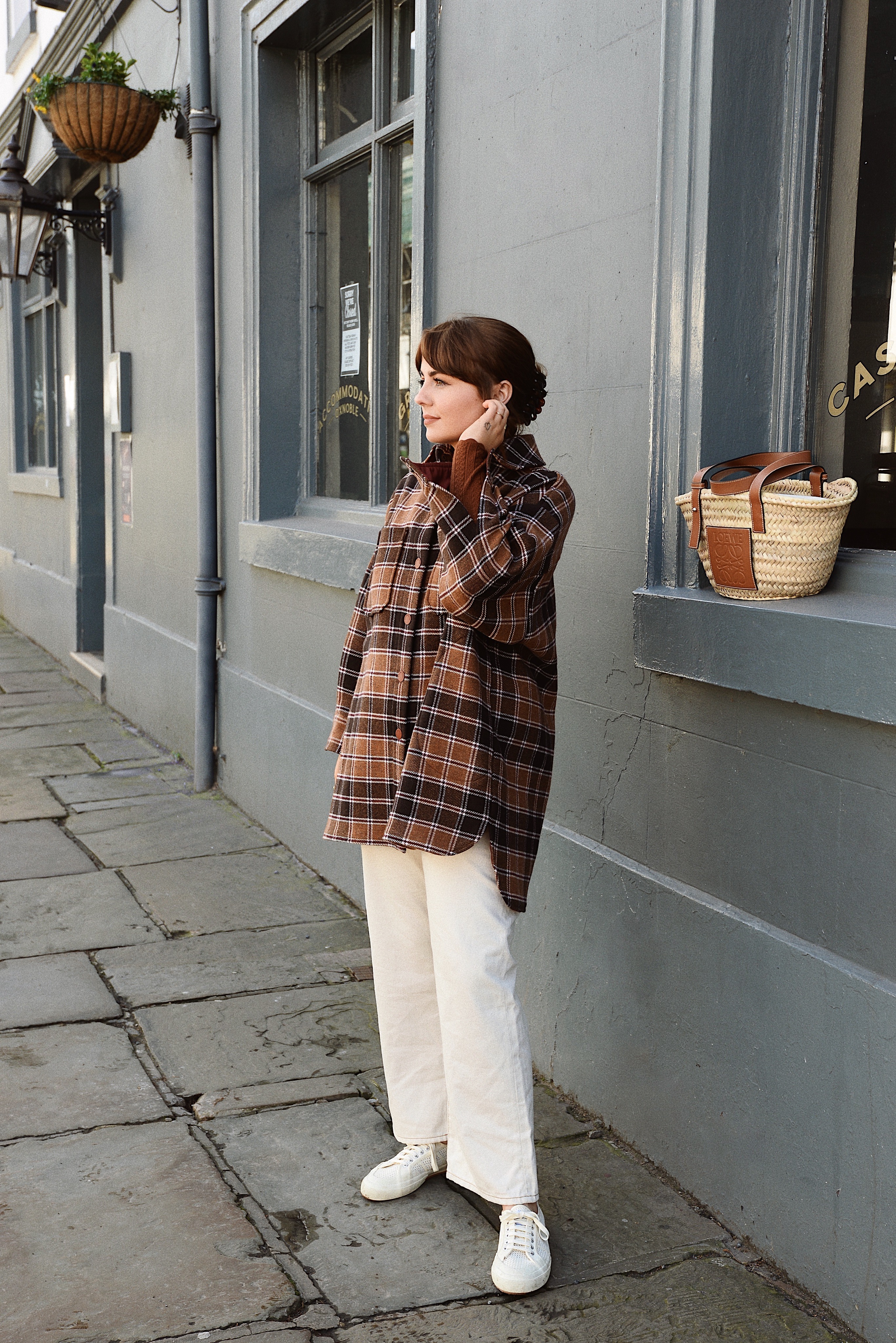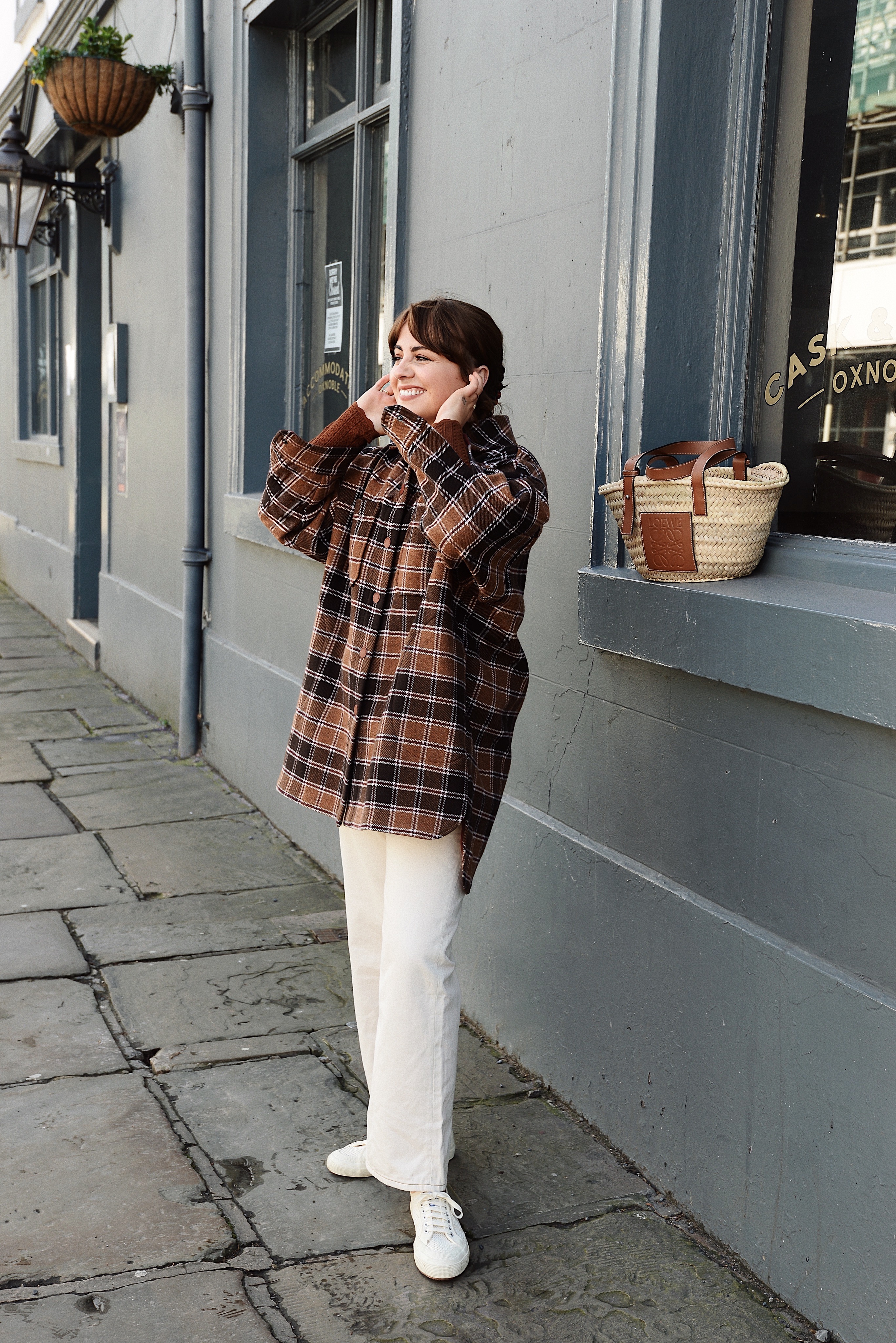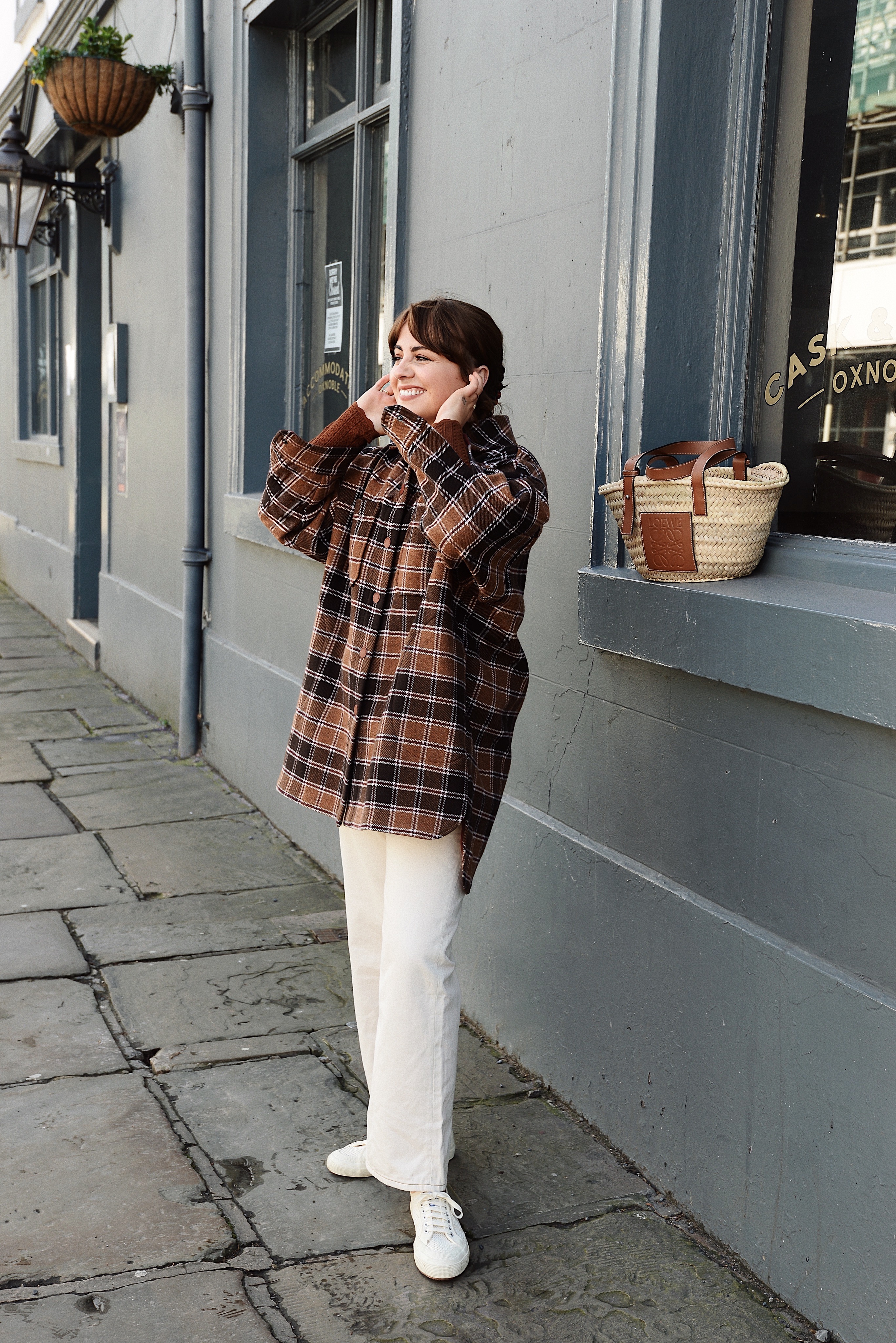 Next up, a canvas/plimsole style shoe is nothing new around these parts but it's something I wear to death over the spring/summer period. Sandals aren't always the most practical for running around a city, so I find that something like a sturdy pair of Superga are always my fail-safe. I've tried and tested so many different brands that create this style of shoe over the year and linked some of my absolute favourites below for you. I recently just treated myself to these Acne Studios slip on canvas trainers because they remind me of the swimming shoes I used to wear when staying at my Grans house in the Lake District.
I wear lots of loose fitting tailored trousers so I'm hoping they look nice paired with those and an array of shirts/blouses over the next few months. I also think they will look really cool worn with an oversized trench coat (& basket bag in hand)…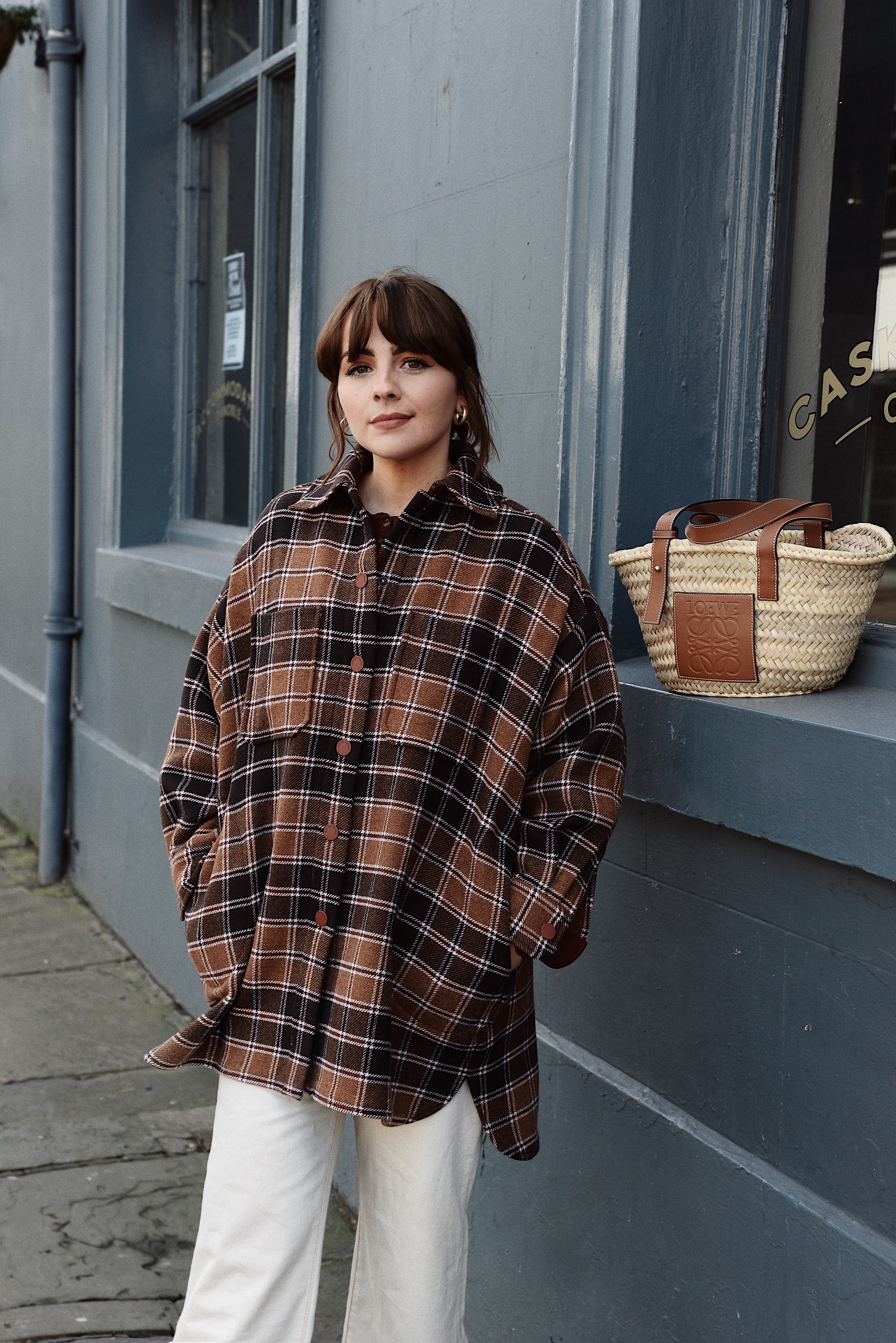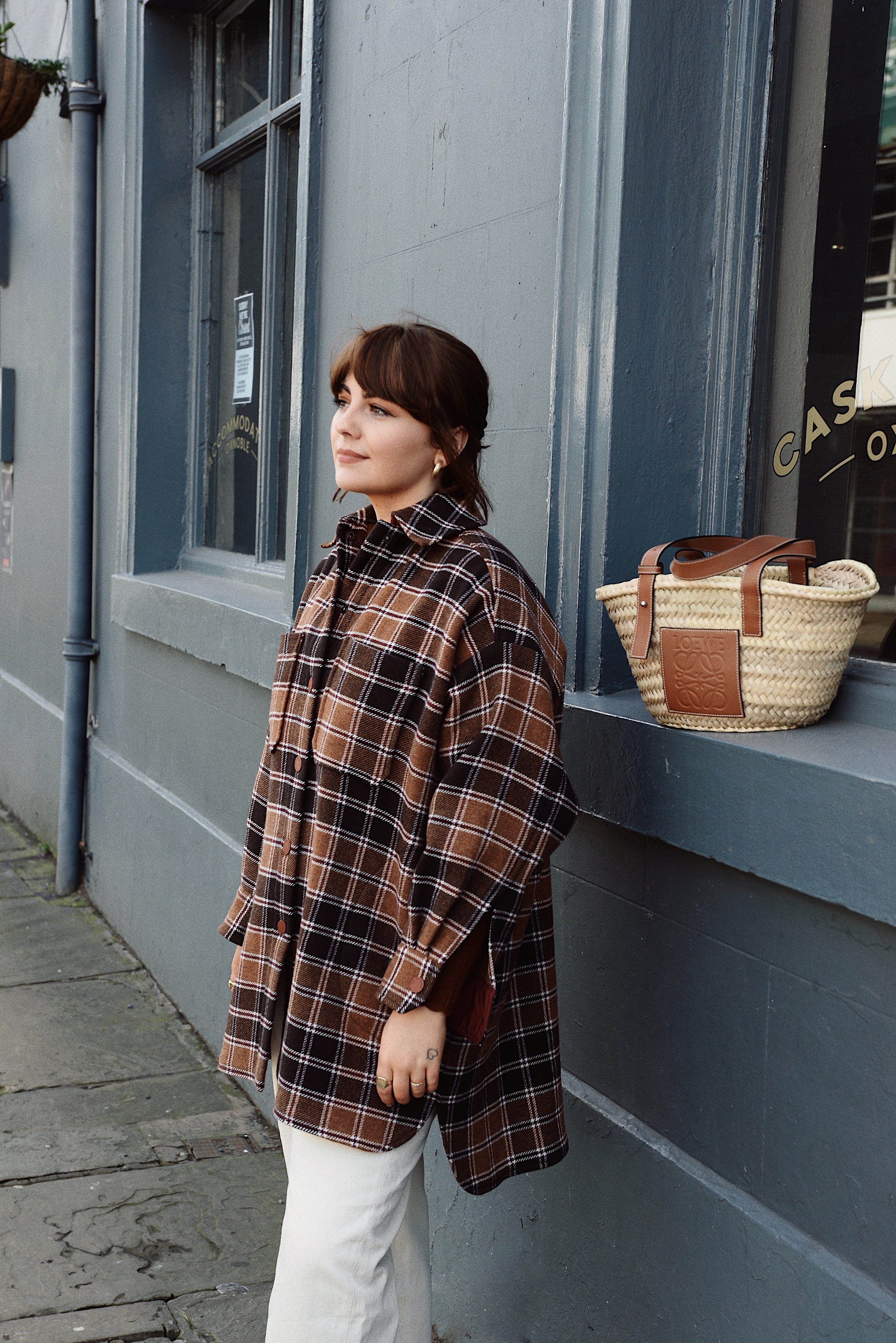 And last but most certainly not least, one of my biggest joys at this time of year is the opportunity to carry around a basket bag and pretend I'm in a beautiful part of France. I've been wearing basket bags for years now and they have truly evolved! You used to only really find them in the depths of a vintage store or at your Grandparents house (my Gran had a tonne of cool ones that she used for her shopping!). Nowadays, every brand has jumped on the basket bag bandwagon and created their own unique version – there's so much choice.
One of my favourites in my collection has to be this Loewe one that I've had for a couple of years now. It still looks brand new so when I consider cost per wear this beauty has definitely been worth it. Loewe have some of my favourite designs when it comes to higher end basket bags, and the quality is just beautiful if you're looking for an investment spring/summer piece that will last for years to come. The leather straps on this particular one really elevate it from 'fun basket bag' to something more practical and chic. If you don't fancy splurging then Mango always do some incredible dupes which I'll link in the below round up…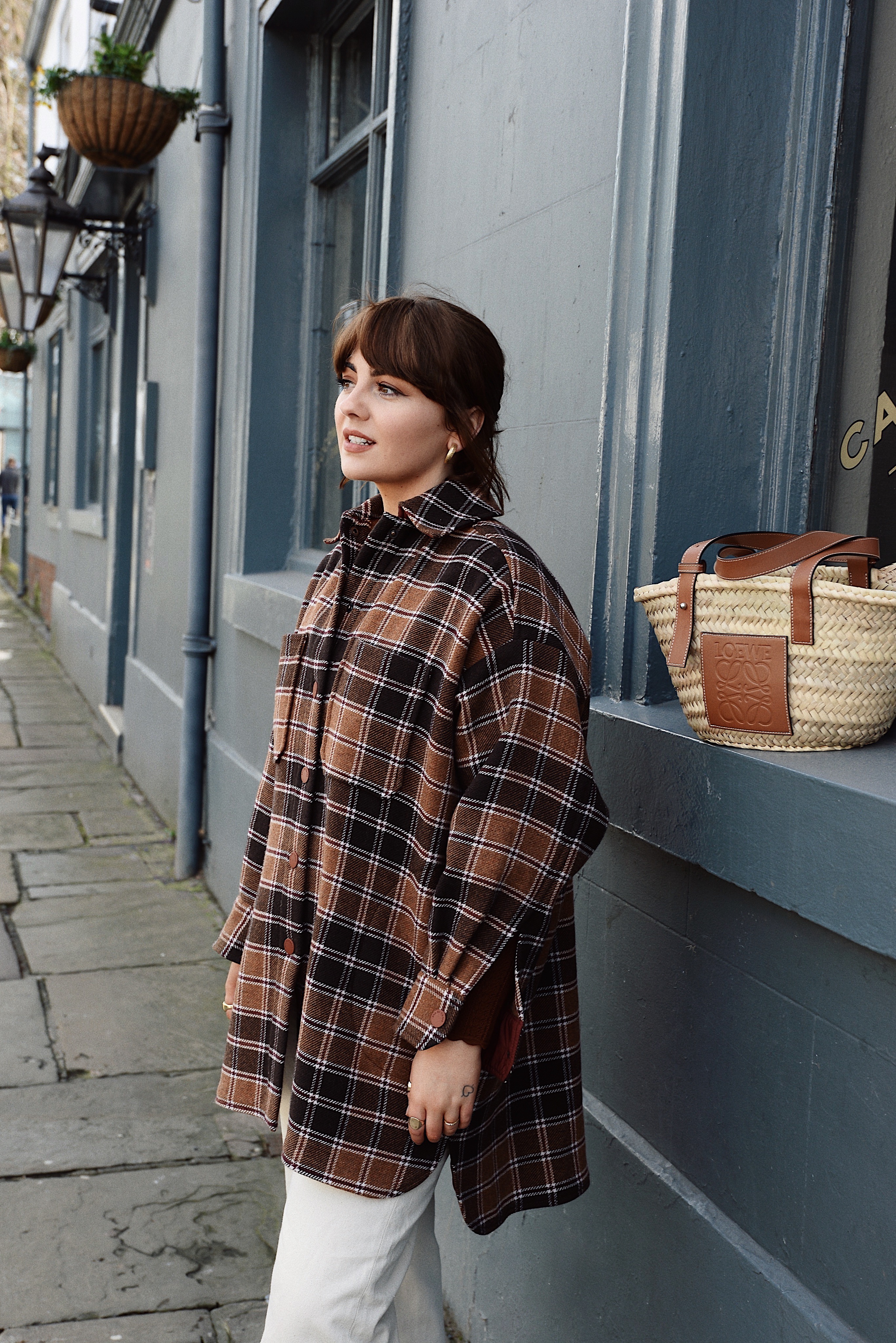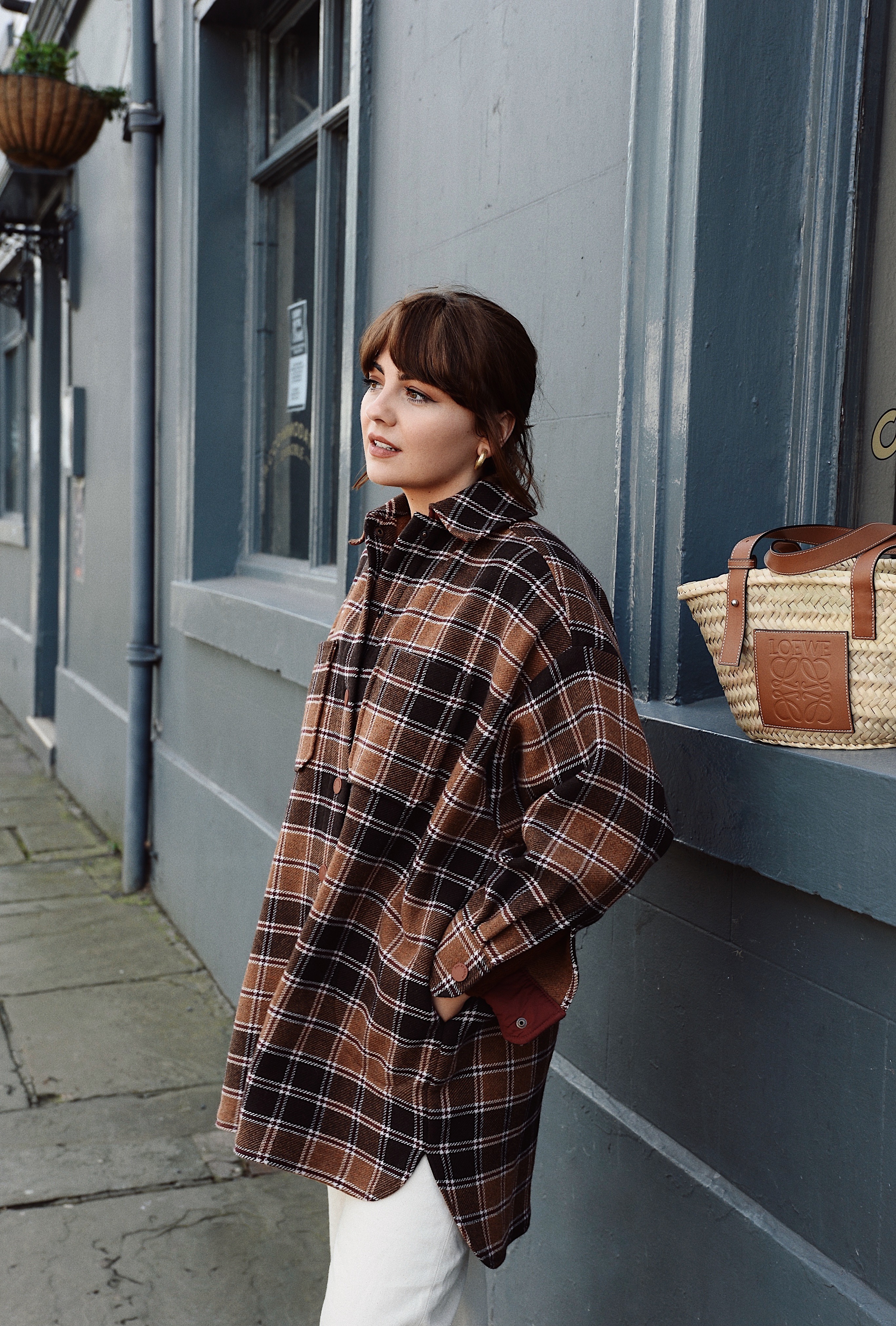 As always, I really hope you're doing well & looking after yourself! Thank you for reading this post & supporting this little blog… 
Lots of love, 
Alice x 
---
Photographs taken by Catherine Booty 
Jacket – See by Chloé, Top c/o – Sezane (similar here), Jeans – Bellerose, Shoes c/o – Superga (similar here), Bag – Loewe