One thing I really treasured over the December break was being out in nature – especially when it snowed. Everything being covered in a thick white blanket suddenly felt brand new again. It felt very symbolic for the end of 2020, and I felt as though I was walking around familiar parts of the world with fresh new eyes.
I was feeling refreshed about the start of the new year in general and although I kind of knew in my gut that another national lockdown here in the UK was on the horizon, it hasn't made processing the recent news much easier. It still hurts to know that so many people will continue to suffer because of this mess, and it still hurts not being able to access our usual coping mechanisms all over again. We sort of get hints of our old lives back again and then they are taken away just as quickly – it's the exhausting back and forth that we all know far too well at this point. It all feels like being a piece in a cruel board game some days – you have to be ready for things to change drastically at any moment. For the board to be flipped completely upside down.
I promise you it's not all doom and gloom over here, but rather just a bit of exhaustion that's settled in and I'm not trying to fight it. As I mentioned in my last post, I'm content with letting these weeks ahead be whatever they need to be. I'm focused on getting through this lockdown and trying to not think too much beyond that. I'm taking each day as it comes, and trying to spice up the ordinary in whatever way that I can. It's very much a weird test of patience vs persistence at this point – we have to let the go of this idea we can control our own lives to an extent whilst also being persistent about the fact we do actually have some control. It's the letting go of the wider picture but making do with the smaller ones we can curate at home. However small or ordinary and unexciting those smaller pictures might feel.
I thought I'd leave you with some calming film snaps I took when it was snowing! Along with a paragraph from Zadie Smith's new collection of essays titled 'Intimations' (linked below) which I encourage everyone to read if you're struggling to process life at the moment. I've also linked my 'Slow Thoughts' playlist over on Spotify which can hopefully keep you company on some of your daily walks, or perhaps help you unwind a little in the evenings if you're struggling to sleep… 
Sending lots of love, Alice x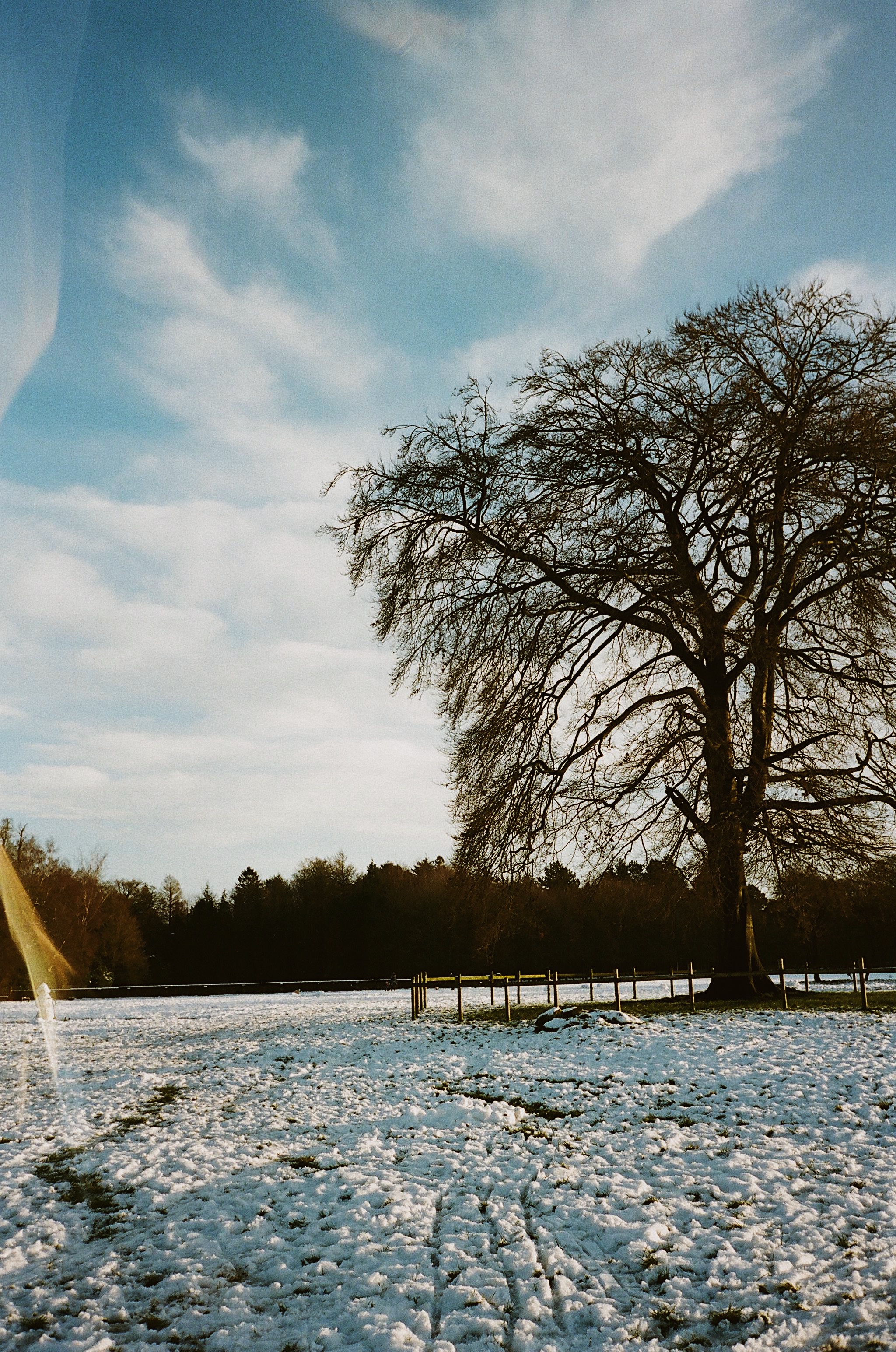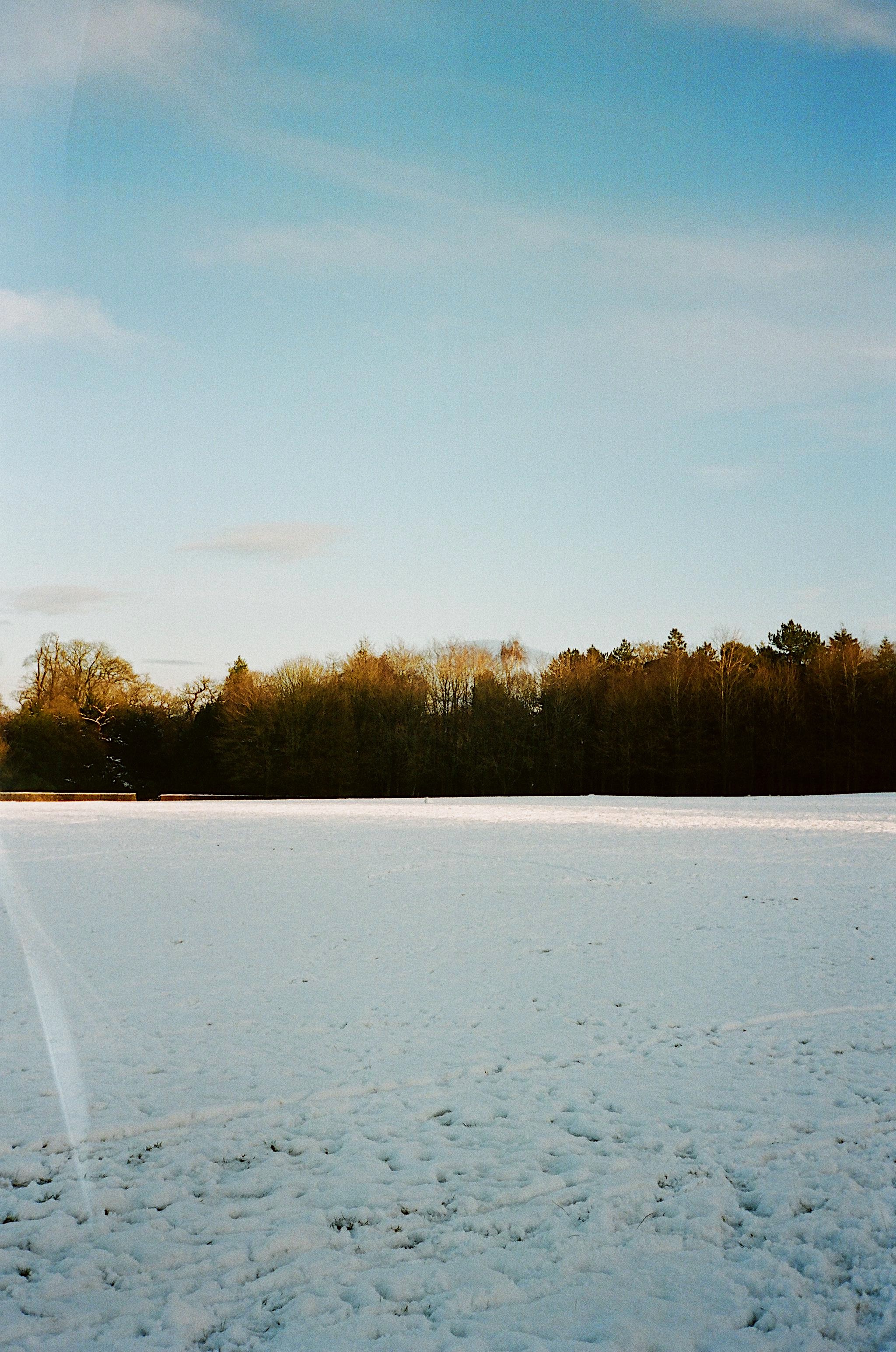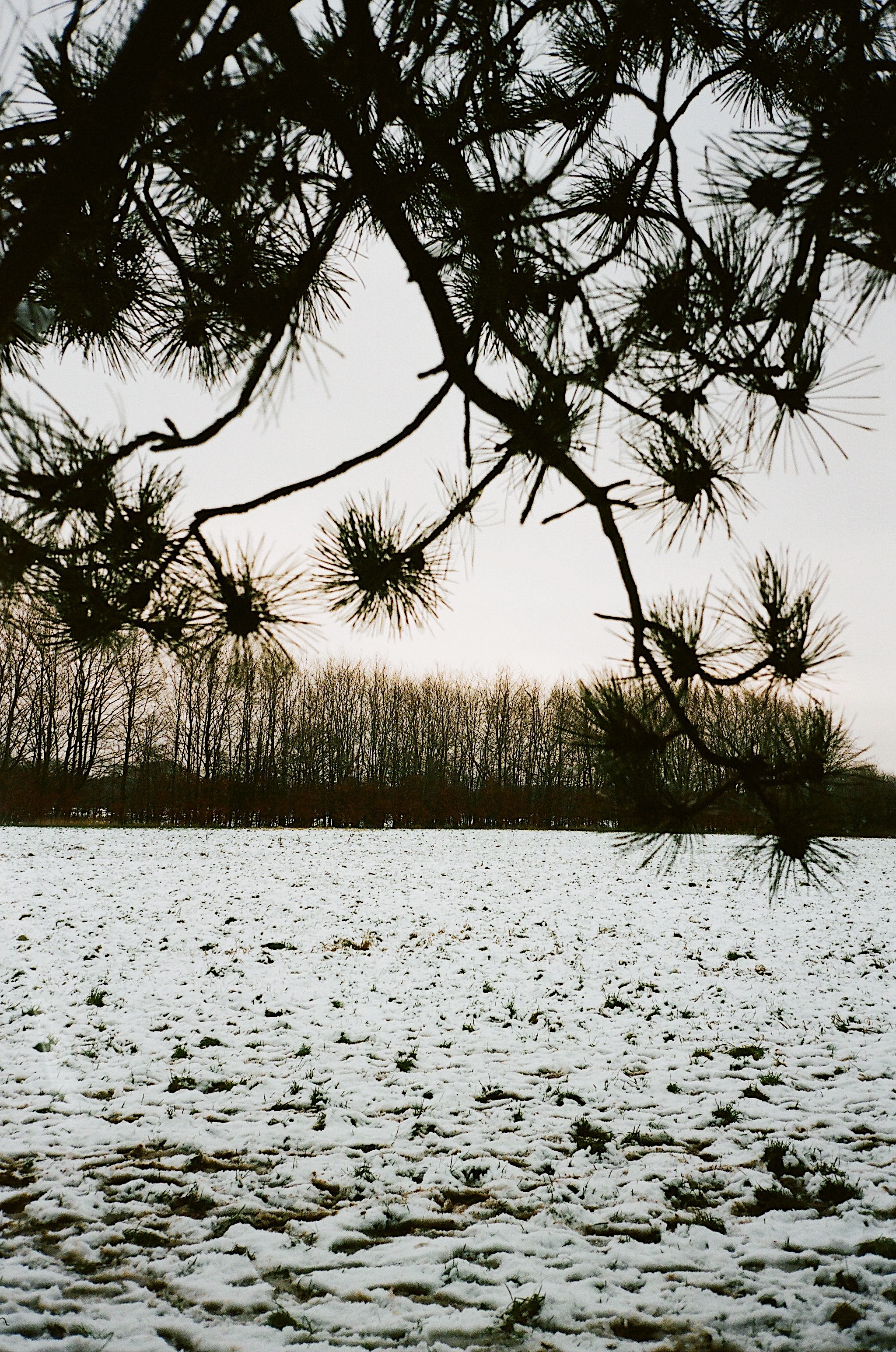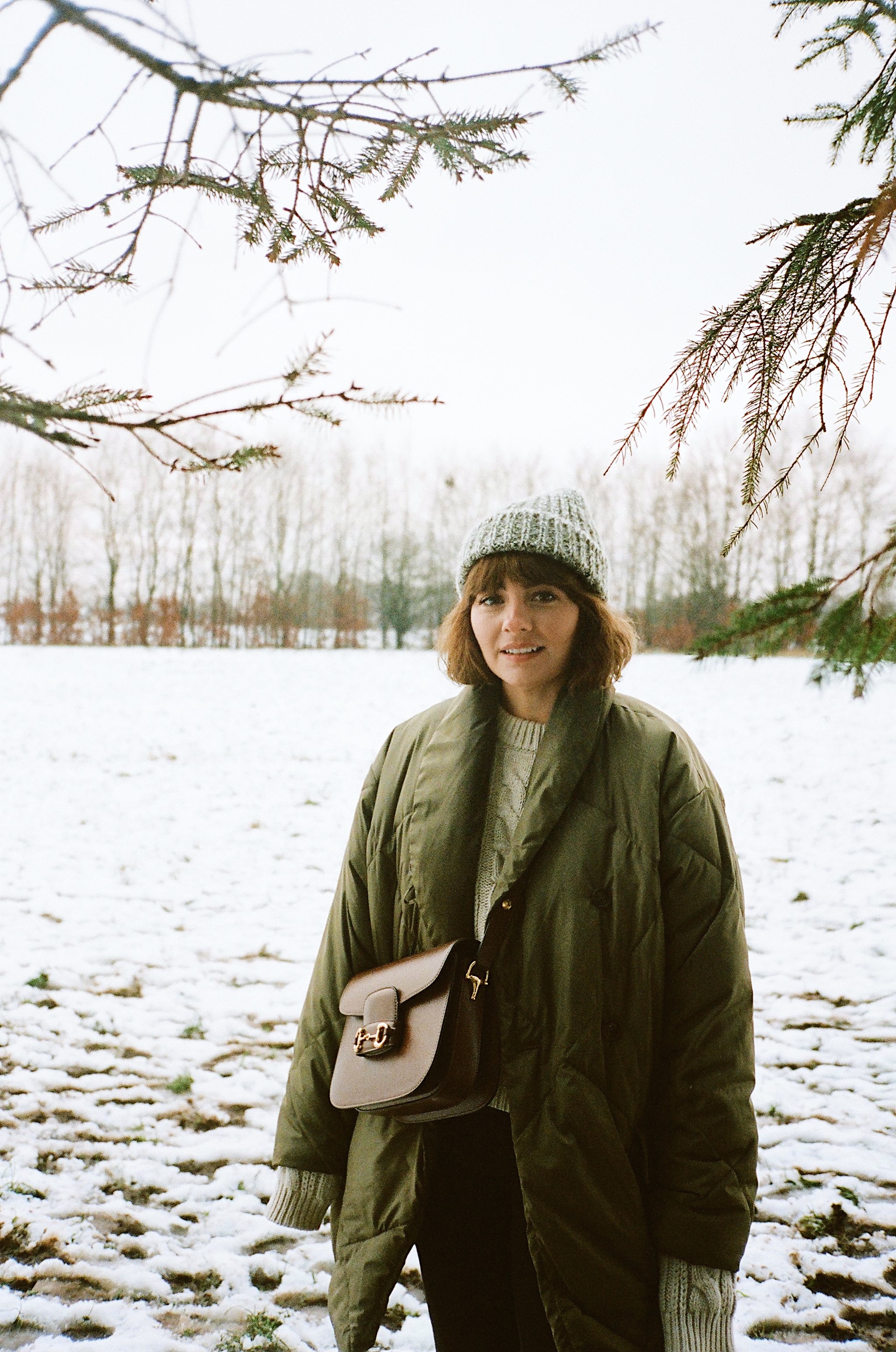 "And yet, in my case, I can't let it go: old habits die hard. I can't rid myself of the need to do 'something,' to make 'something,' to feel that this new expanse of time hasn't been 'wasted.' Still, it's nice to have company. Watching this manic desire to make or grow or do 'something,' that now seems to be consuming everybody, I do feel comforted to discover I'm not the only person on this earth who has no idea what life is for, nor what is to be done with all this time aside from filling it."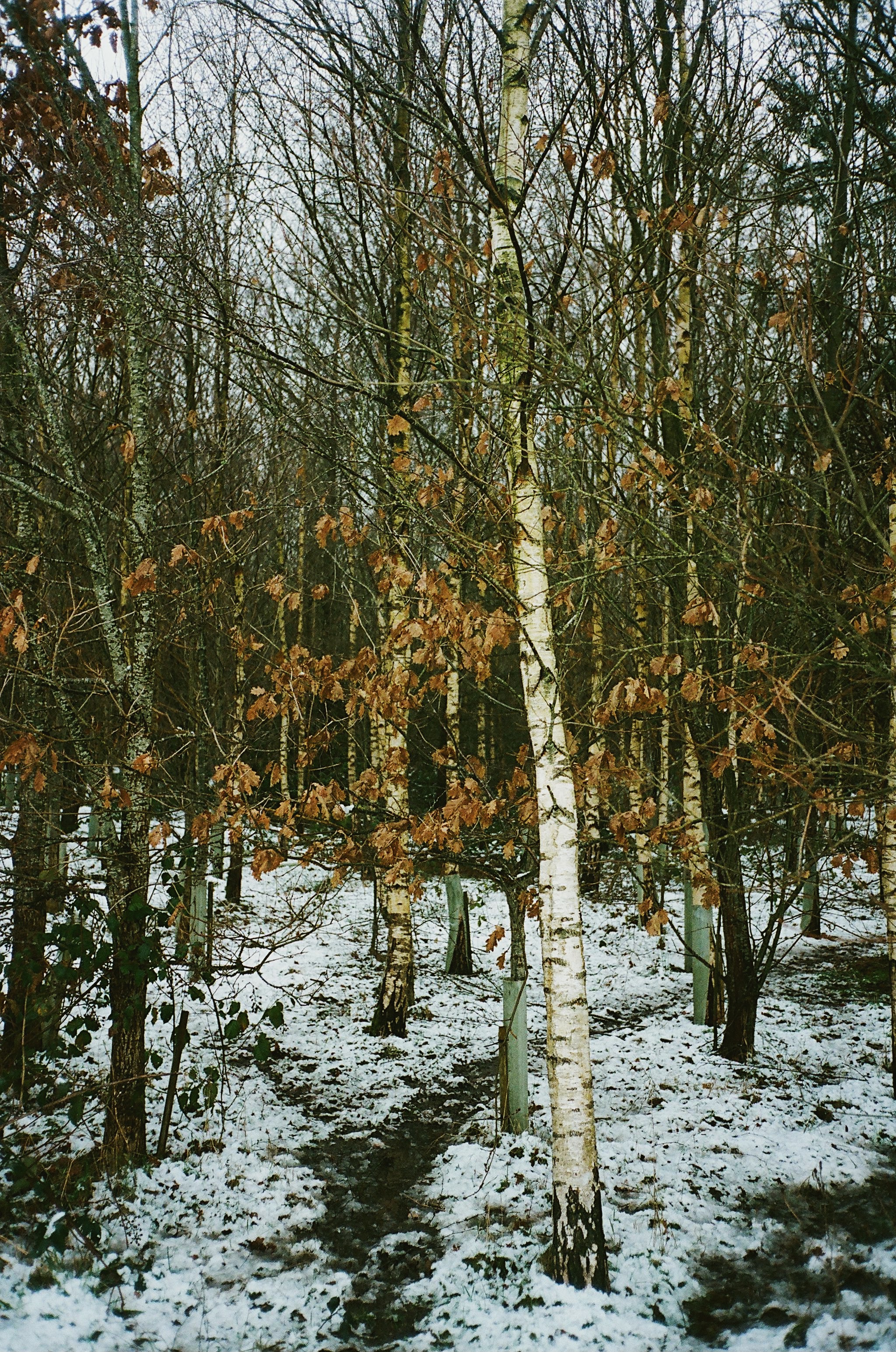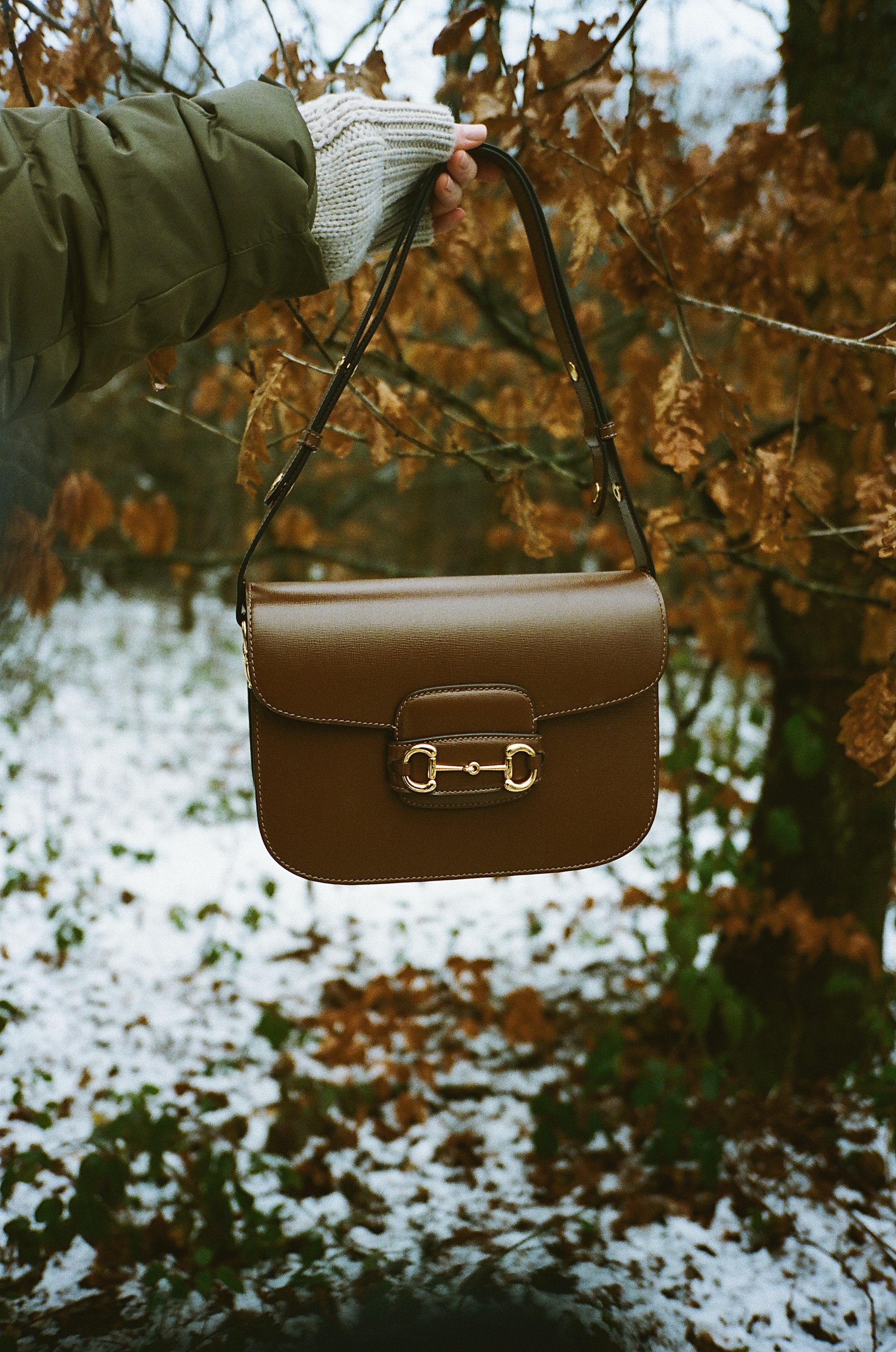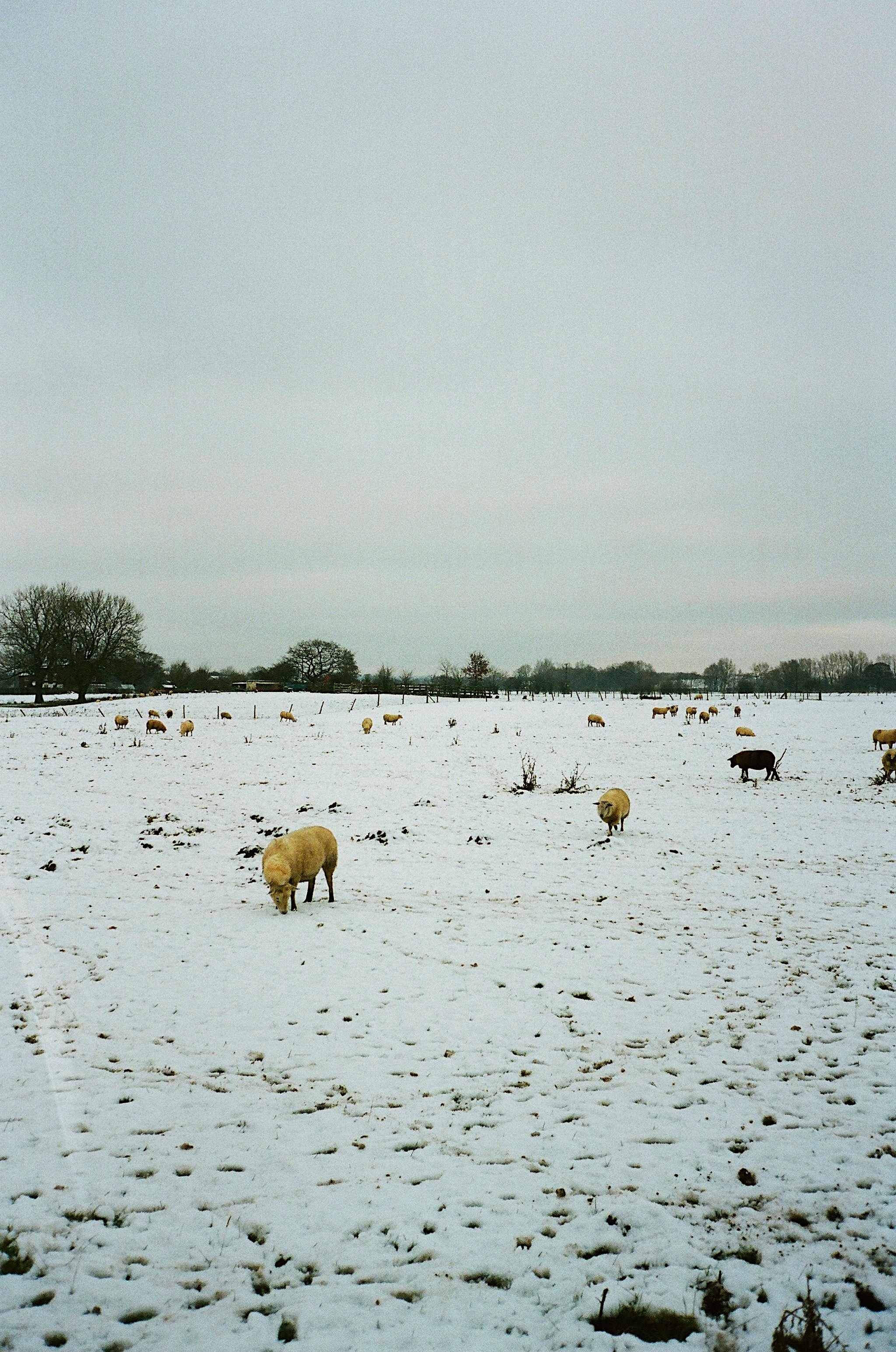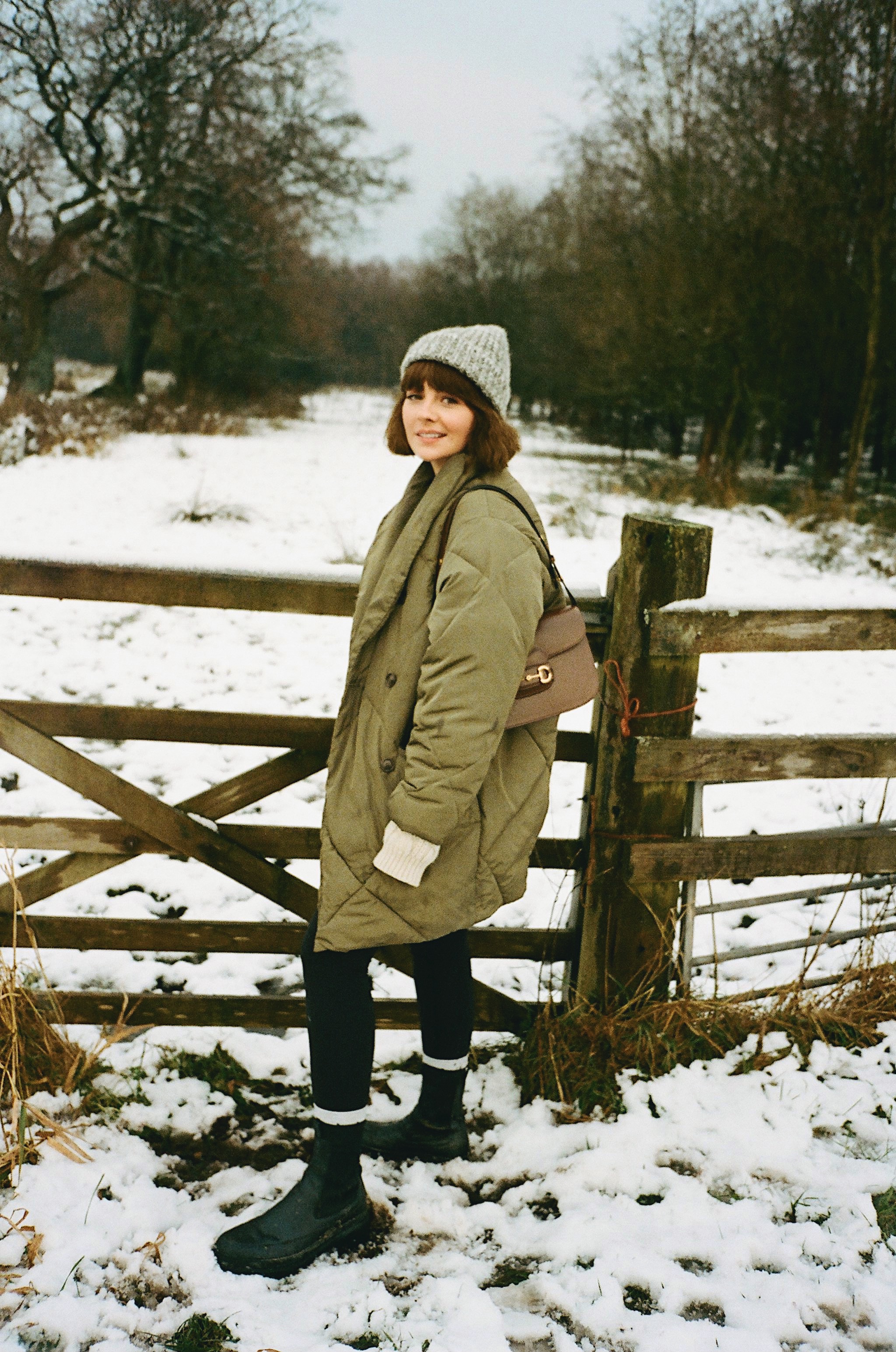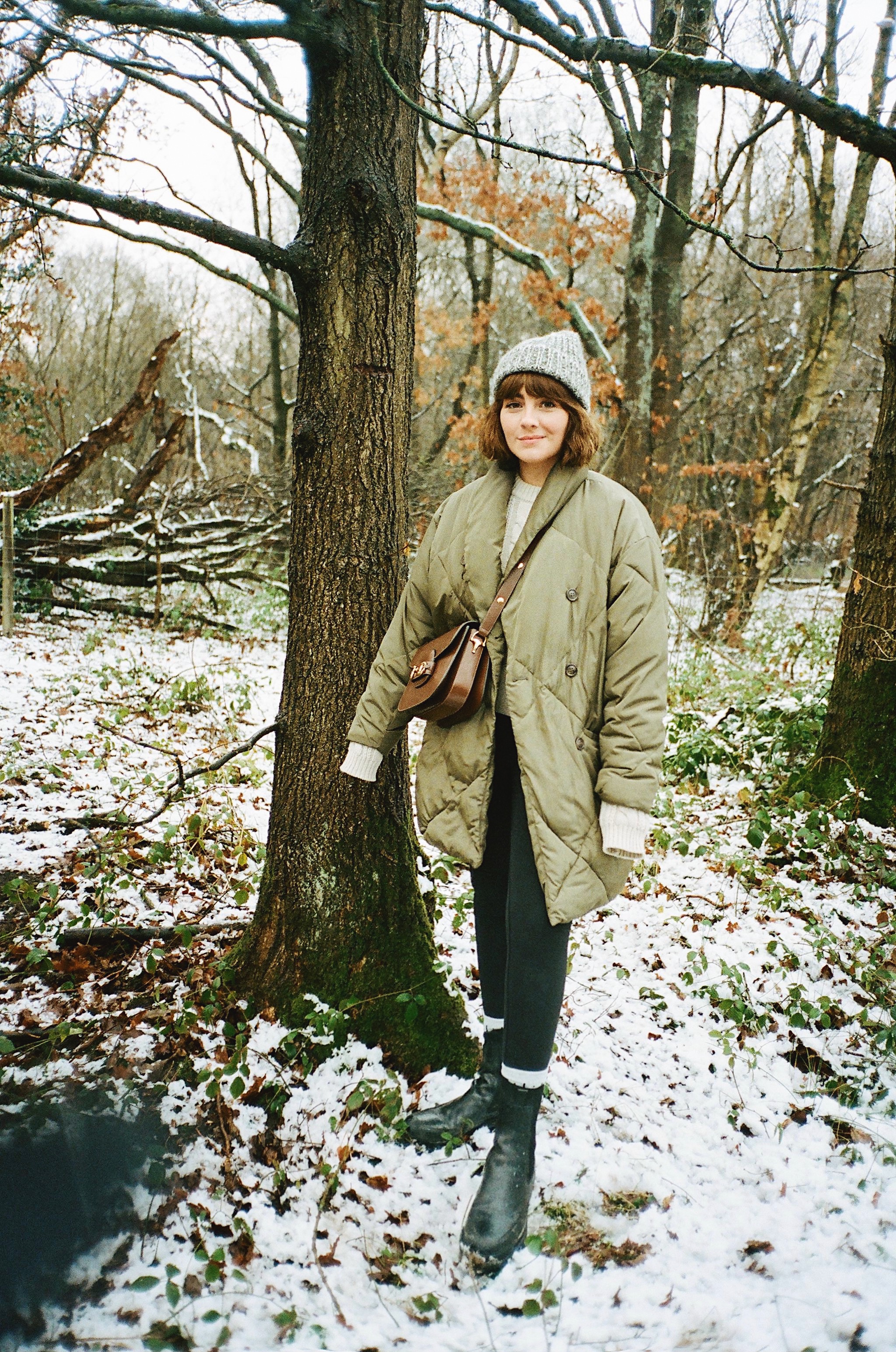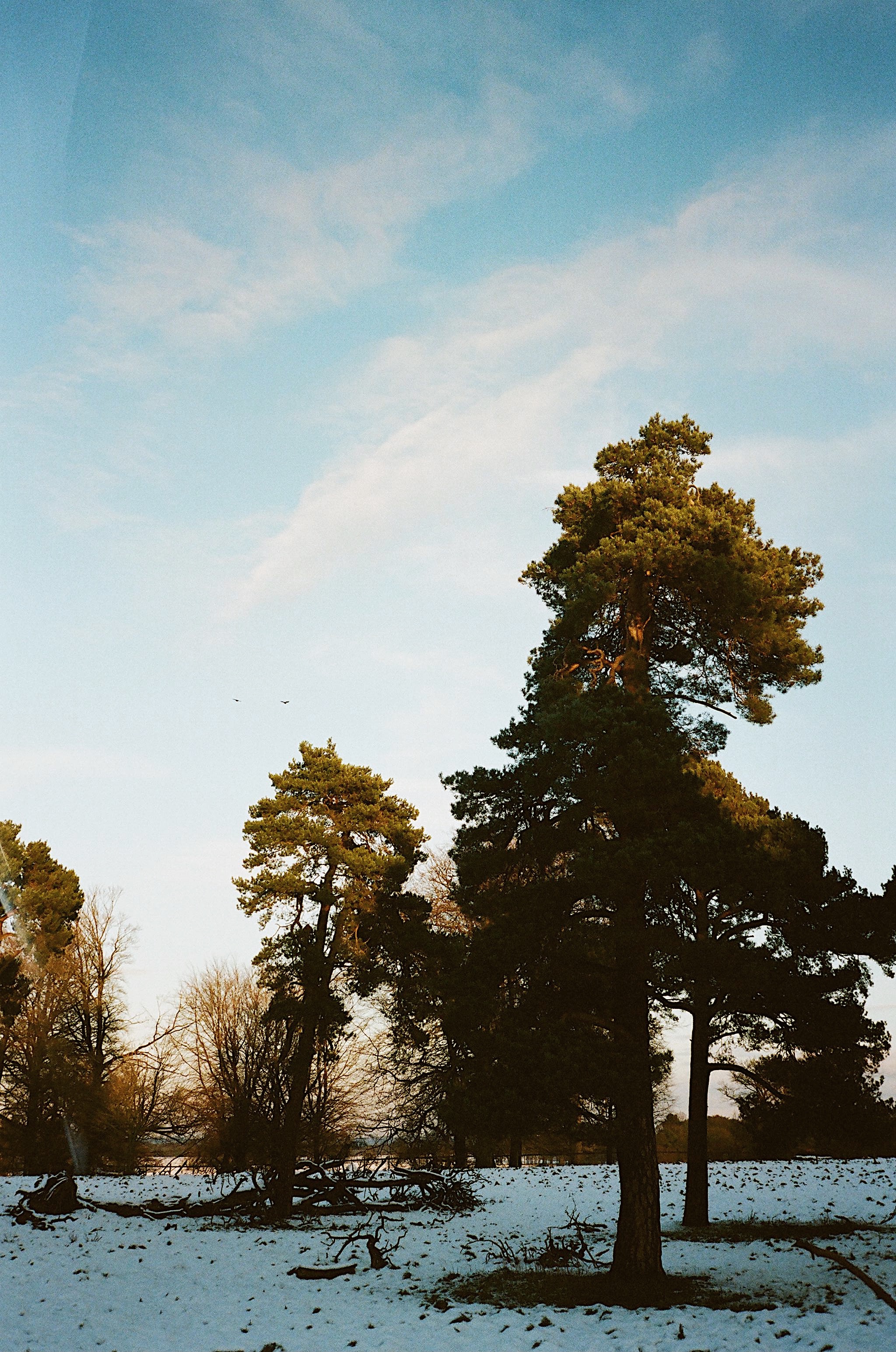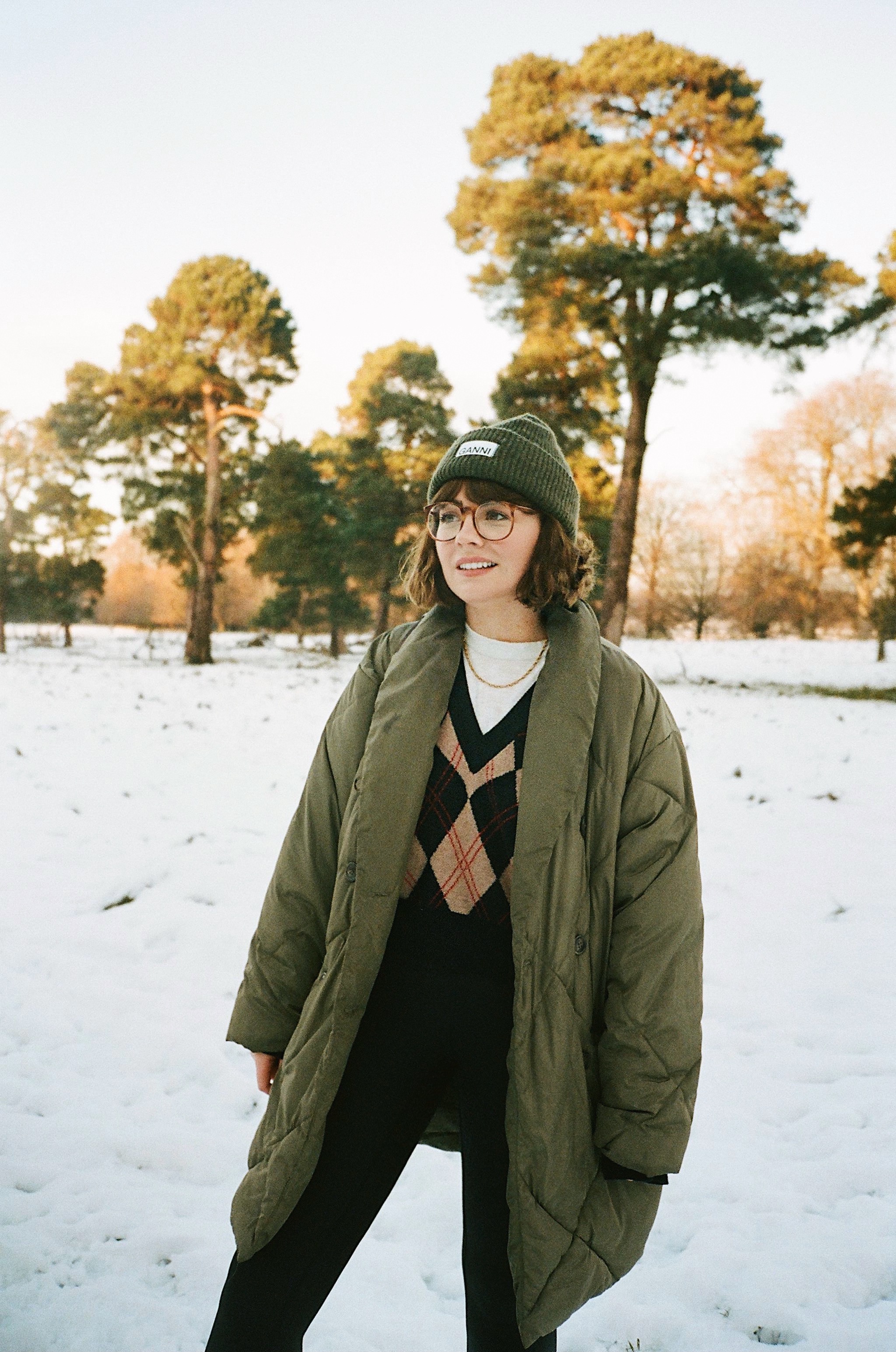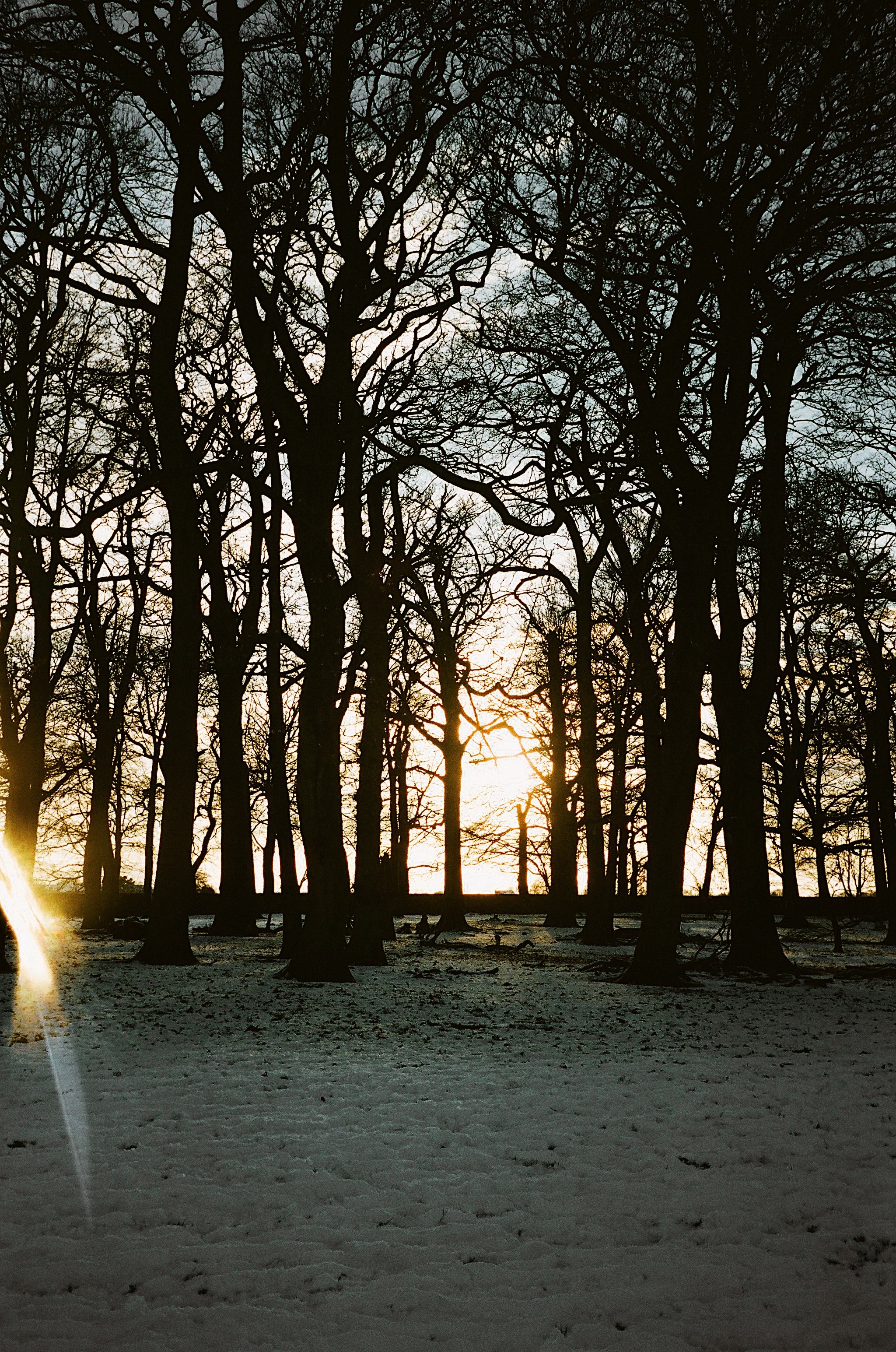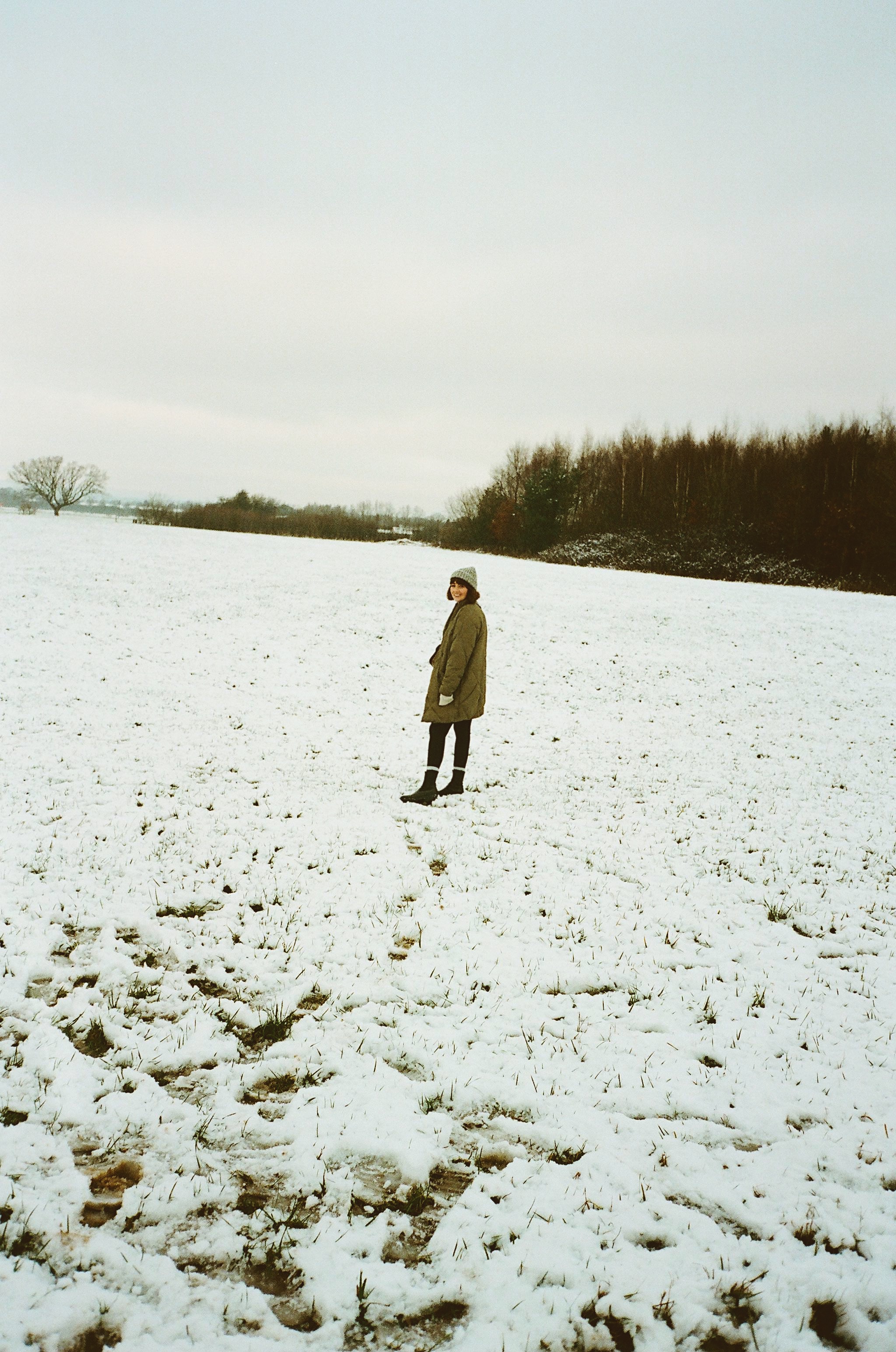 A playlist to encourage slow thoughts…
---
Photographs taken on film
SHOP THE LOOK