With the end of 2020 in sight, I wanted to list all of the good, bad (and downright ugly) parts that I can recall from this year. Mainly for self indulgent reasons so that I can look back at this post as little time capsule, but also because I think it's important to share the rough parts along with the smooth. December is always a reflective time, and we tend to see a lot of yearly round ups bursting with success and achievements of some kind. I think a lot of people will want to focus on the positive parts this year too – it only seems natural to want to put a positive spin on a (quite frankly) shitty year.
That being said, I don't feel as though I need to clutch at anything positive as I write this post – I'm honestly just grateful that I survived this anxiety fuelled year and continued to try and make the best of each ever changing week. Without further adieu, below are some highlights and fantastically humbling lowlights from the past few months…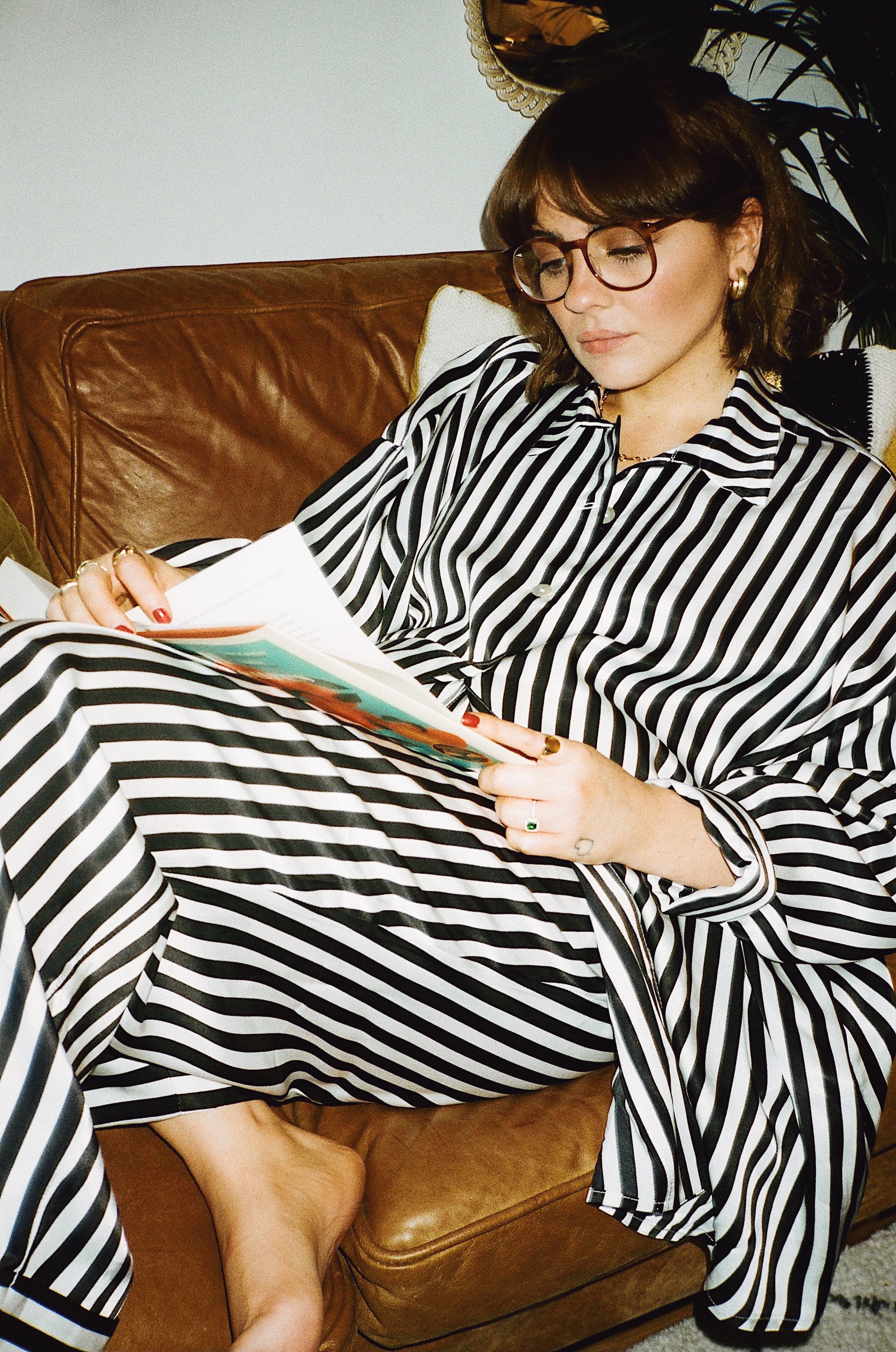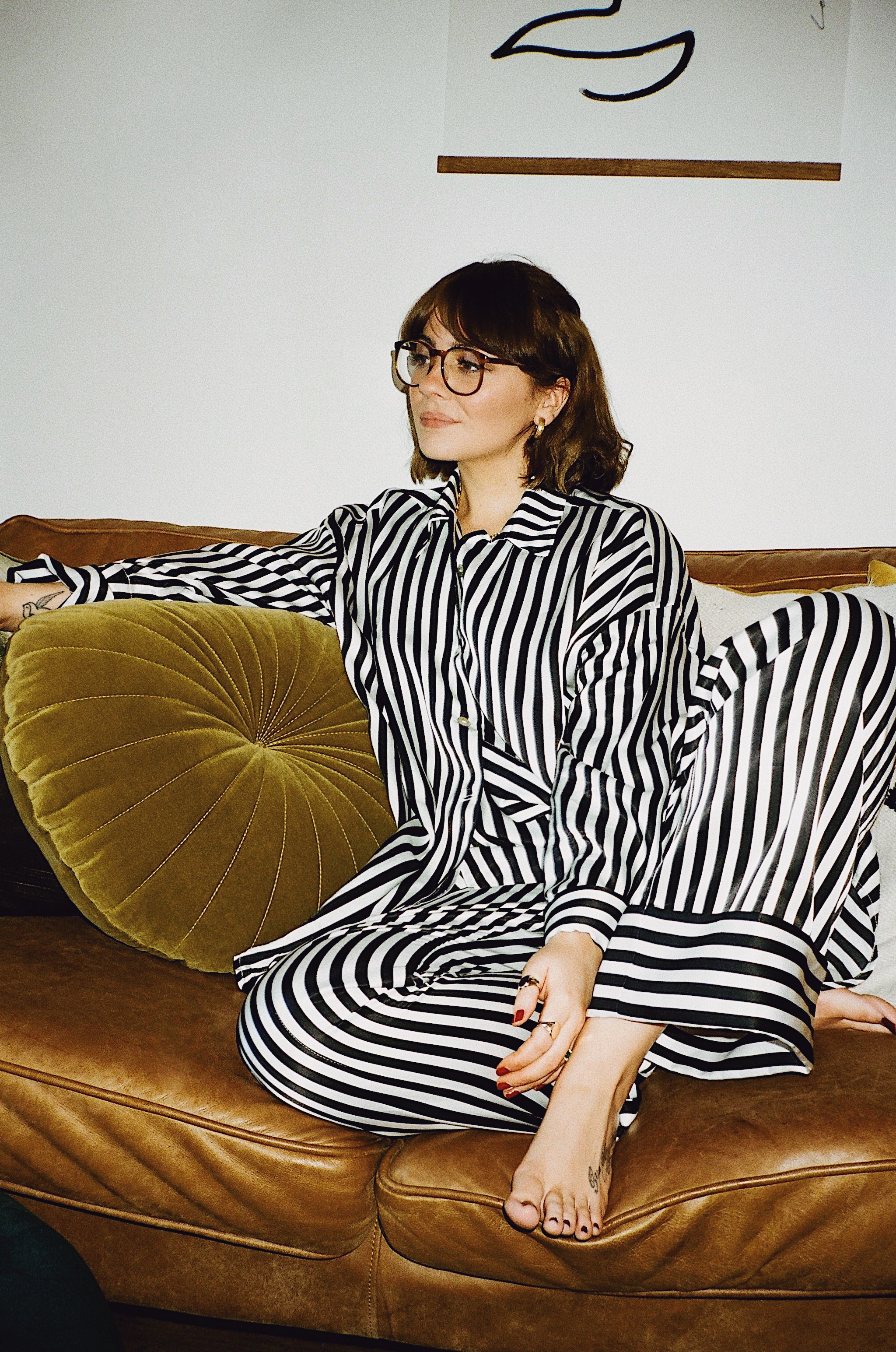 I came out of an emotionally heated female health appointment at the same time as the first national lockdown was announced. I felt simultaneously frustrated with my body and terrified at the world around me. I cried in the street before jumping into a taxi and heading straight home.
I sobbed at pretty much every official TV announcement to start with – they filled me with existential dread and I felt like the walls were closing in around me.
I lost a lot of work and struggled massively with navigating a whole new landscape online – I didn't want to be seen but I recognised it was pretty much part of my job to keep up appearances and be helpful or useful in some way. I felt that I had the right to continue with my work if I was able to, but there was also so much misdirected anger online that for a moment there, I was really considering an entirely new career path.
I started 'Letters from Home' – a weekly feature over on Instagram where some of you guys sent in your words or art work and I shared it on my stories. It was so lovely to feel connected to so many of you in that way and create a real sense of community during a pretty bleak time. It also gave me something to share at a time when I wasn't feeling particularly creative myself – so thank you for that. 
I took part in a lot of zoom quizzes that really helped Friday evenings feel a bit more normal but also left me feeling quite empty after they were over. Suddenly when the call ends you're just a drunk person sat at your laptop rather than surrounded by friends at your favourite bar. It all felt a bit dark.
I boxed dyed my hair in the first lockdown (for the first time in years) in a desperate attempt to feel more put-together – it went almost black and I absolutely hated it. Note to self, NEVER box dye your hair again, even if next time it's a Zombie apocalypse. 
I dealt with grief in many different ways – grief for how life was, for loved ones facing intense sadness and loss, and for generally not being able to scoop up the people closest to me that were hurting the most.
I missed my friends and I missed my Mum. I missed my sister all the way on the other side of the world. 
I spent the majority of summer indoors feeling very trapped and worried about the state of the world. Sometimes I wandered to a local park and listened to a podcast in the sun. These outings were only ever as long as my bladder could hold. Sam would finish work and come and join me the odd time – we drank cider in the early evening heat and lay on a blanket. I felt constantly on the outside of my body somewhere looking in. Definitely the strangest summer I've ever experienced.  
When the restrictions changed, I sunbathed in my mums garden for a few days and read Nora Ephron. It felt like a mini holiday and I was so grateful to escape the city.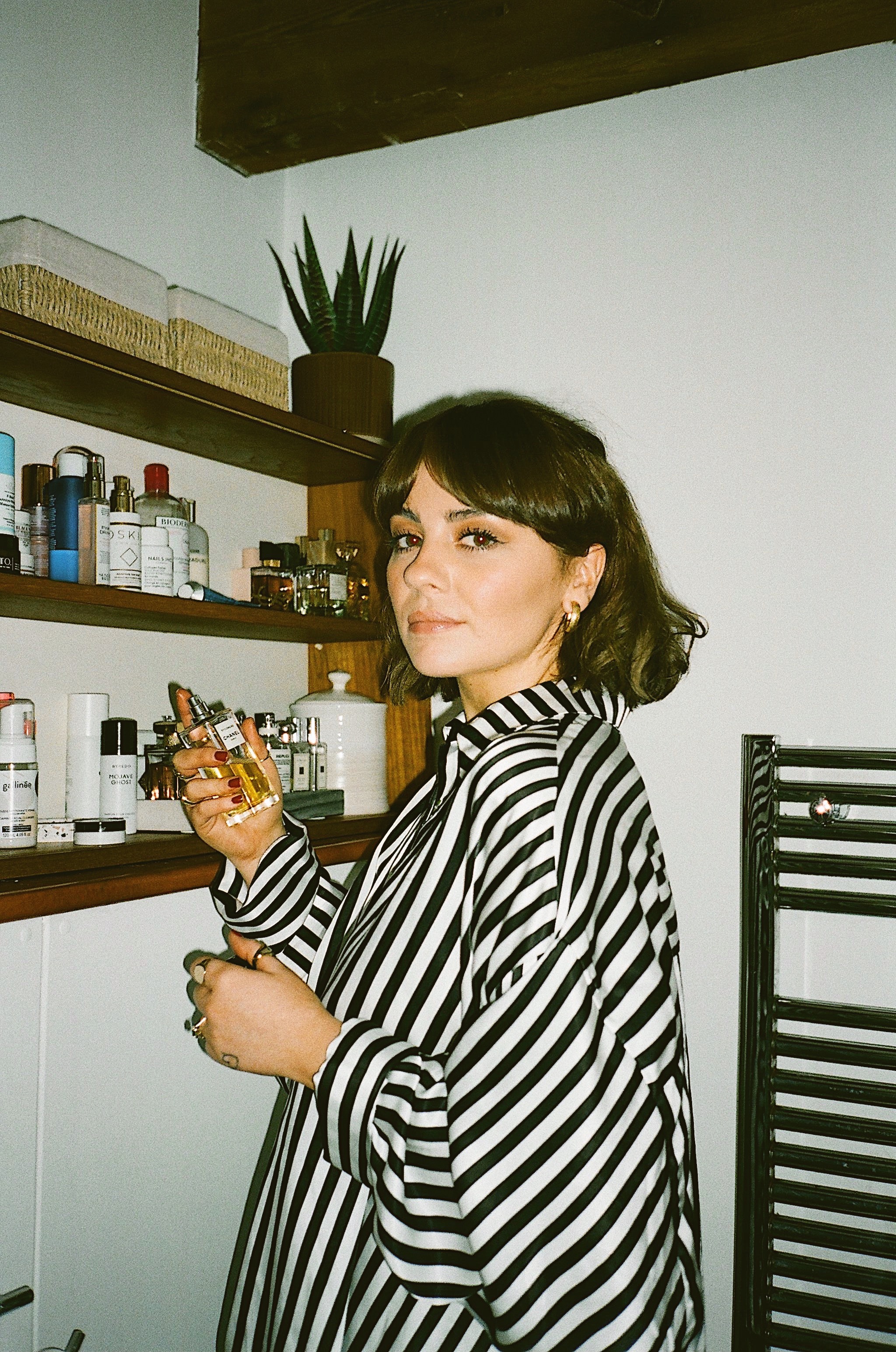 I turned 28 on July 1st. We baked a huge carrot cake and I ate most of it that week. Sam filled the living room with balloons and then we went for a walk in the park. My new birthday shoes gave me blisters.
I made lots of changes to the flat and really honed in on making each little corner as useful or as beautiful as possible. I mostly resembled a mad woman trying to organise every nook in a vain attempt to organise my internal thoughts. Sometimes it worked. 
I had panic attacks, chest pains, and slept too much out of the sheer exhaustion.
I tried to be kind to myself and let my body just sleep and rest where possible.
I went on lots of different walks – some of them beautiful, some of them stressful and wet. Some gave me a moments peace, some just gave me more blisters.
I shot more outfits in nature than ever before and my Instagram feed started to look very green (which I wasn't mad about).
I also shot on film wherever possible. This was a creative ritual I didn't want to stop even when my local develop place closed. I kept shooting whenever I had the energy and pushed myself to find new ways to share, even when I felt like giving up.
I contemplated quitting Instagram a number of times – I dreamed up different careers and created scenarios in my head where I'd somehow live a life offline in a lake house somewhere.
I brought my old bike back up from home and spent lots of afternoons riding down by the canal and praying I wouldn't fall off. I didn't fall off. 
I stayed in a tree house which was something that had been on my bucket list for ages. It was in the middle of the woods and rained most of the time but it was magical.
I started doing Pilates at home and really enjoyed it until the darker (gloomier) weather hit Manchester this winter and I lost all motivation to move my body. I've never been good at sticking to consistent exercise and it's a part of me I really get frustrated with. This year, I'm trying not to beat myself up about movement when the world around me is spinning faster than ever before – sometimes being still is all I feel like doing, and that's okay…
I finished recording series two of On The Outskirts with Sophia through a whole array of cultural changes such as the BLM movement and Biden winning the presidential election. It really kept me sane some weeks and it was fun to record via Skype and document this year in podcast form. 
Work started to pick up towards the end of the year and I started to feel more in control of my life again. I collaborated with some of my dream brands despite everything, and I continued to believe in my little business despite all the set backs and months of treading water.
My relationship became stronger than ever. I wasn't sure how working together in a small space would affect us but I truly feel blessed to have experienced this year with my soul mate. There's been arguments and frustration but mostly love and admiration for stepping up and looking after each-other throughout the strangest year ever. I wouldn't have wanted to live through the strangest year ever with anyone else… 
All in all, 2020 has been a total trip that I don't think I'll process entirely for many months to come. My jeans are tighter and my step count is embarrassingly low some days but it's now December and I can honestly say that I'm proud of myself for making the best out of the past few months. I feel anxious and sad quite often but mostly I feel proud. I know that the hopeful part of me is in there somewhere because I get up most days and get dressed. I continue. 
Whatever your year has looked like, I hope you manage to scrape the broken parts together and build something that resembles hope. Here's to (hopefully) a much brighter new year ahead…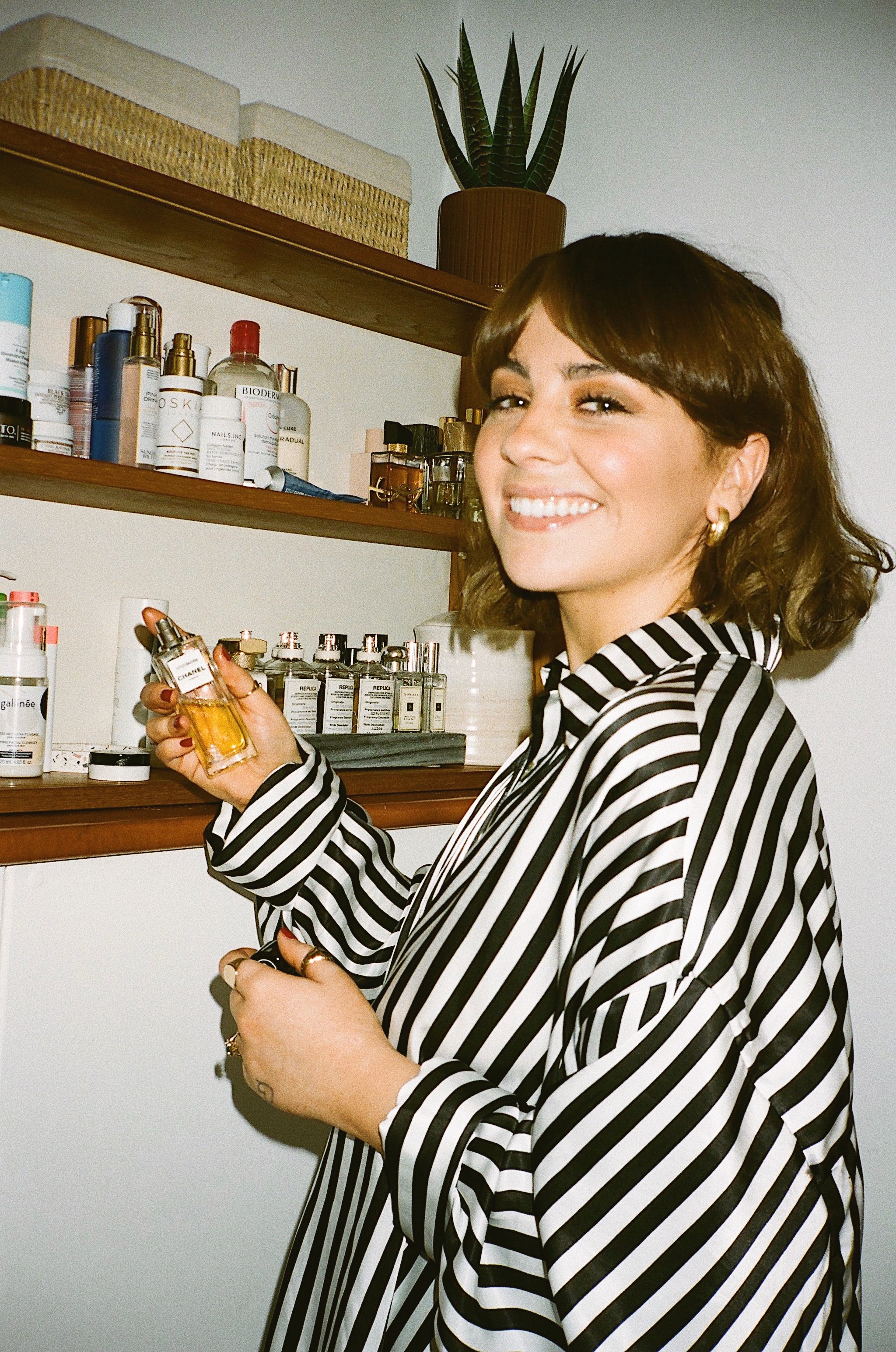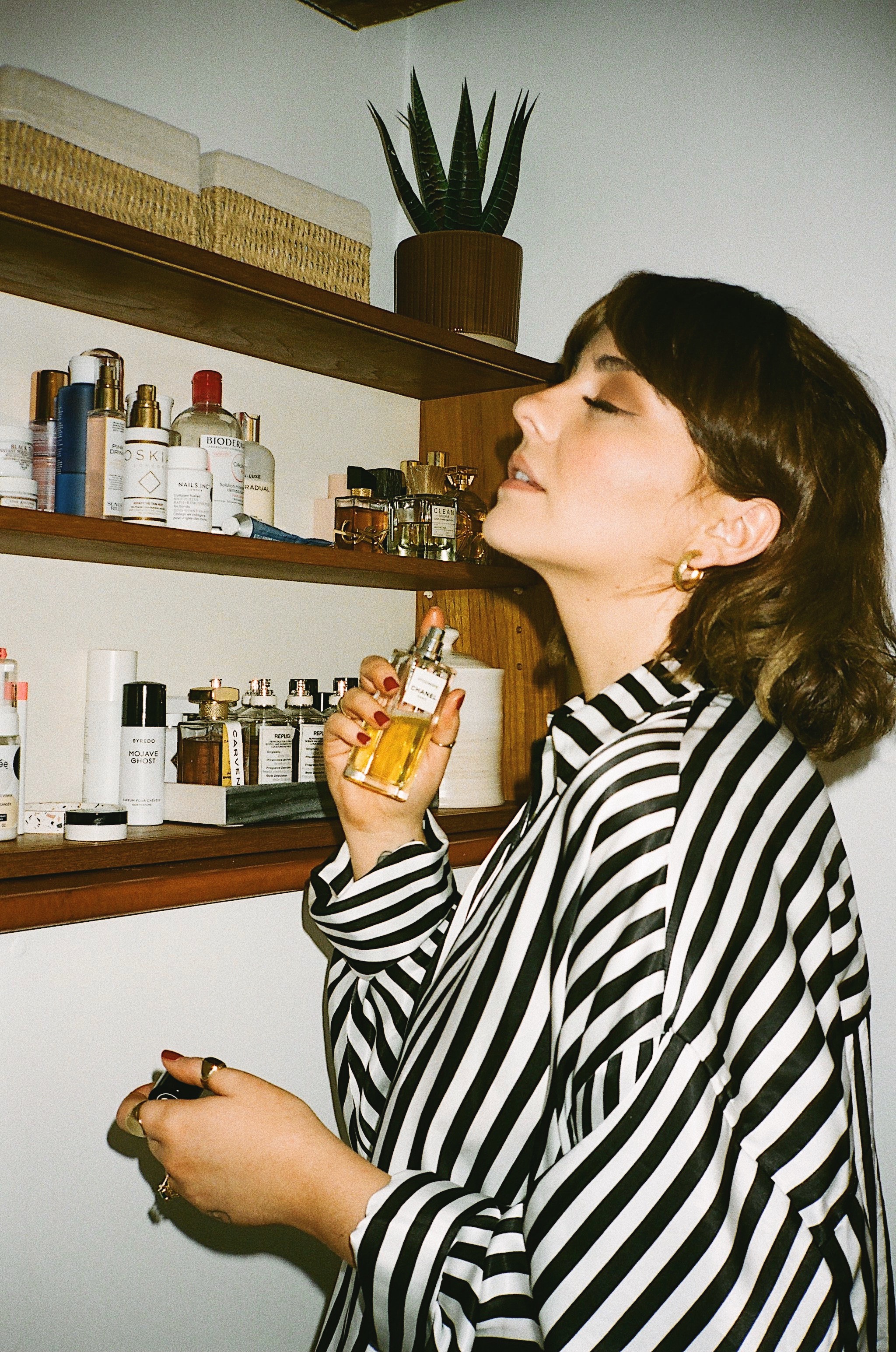 ---
Photographs taken on film, at home