I hope you're all doing well and having a nice start to the month of December so far! National lockdown ended here in the UK yesterday, and although we are back into tier three again in Manchester, it does feel good to have this second lockdown over and done with…
I feel like many of us are just focused on getting through the next few weeks so that we can have a bit of a break before the new year starts. I'm feeling so much better now that we have an approved vaccine and I really hope next year will be the start of things feeling a lot brighter and much less heavy. With that being said, I still really want to try and make the most of this month where possible – it will no doubt be a festive period that we will remember forever, and I want want to have some special memories to look back on!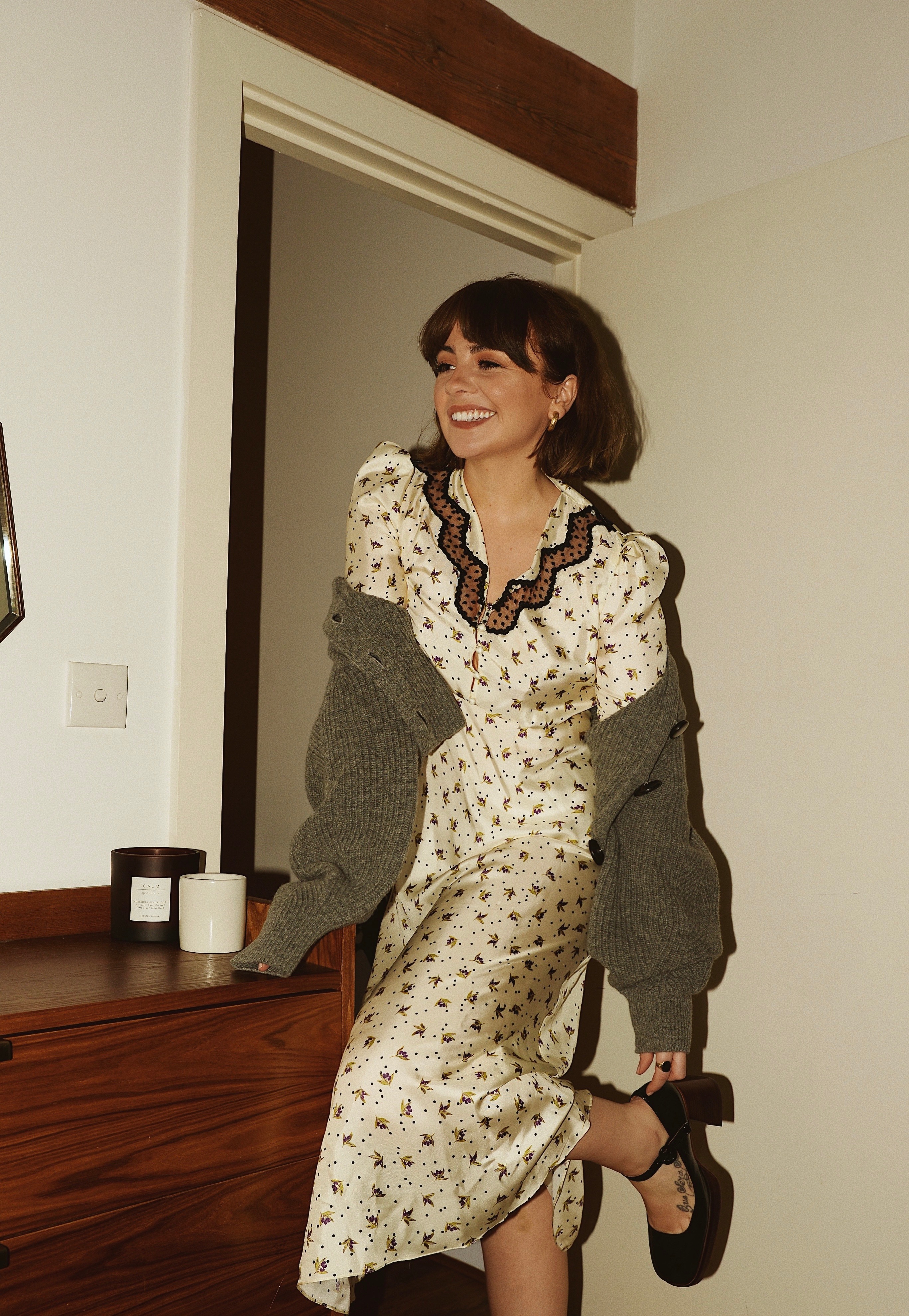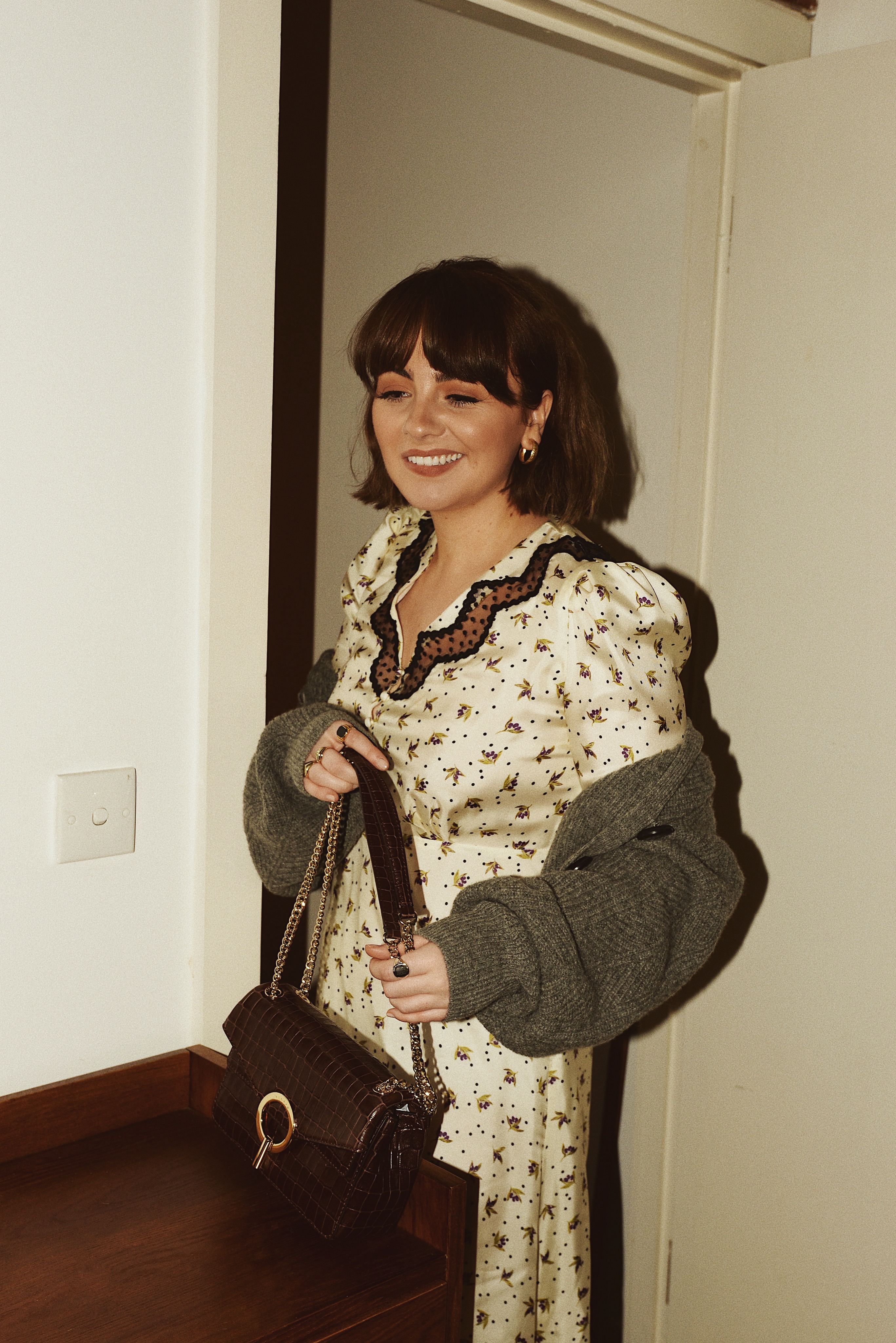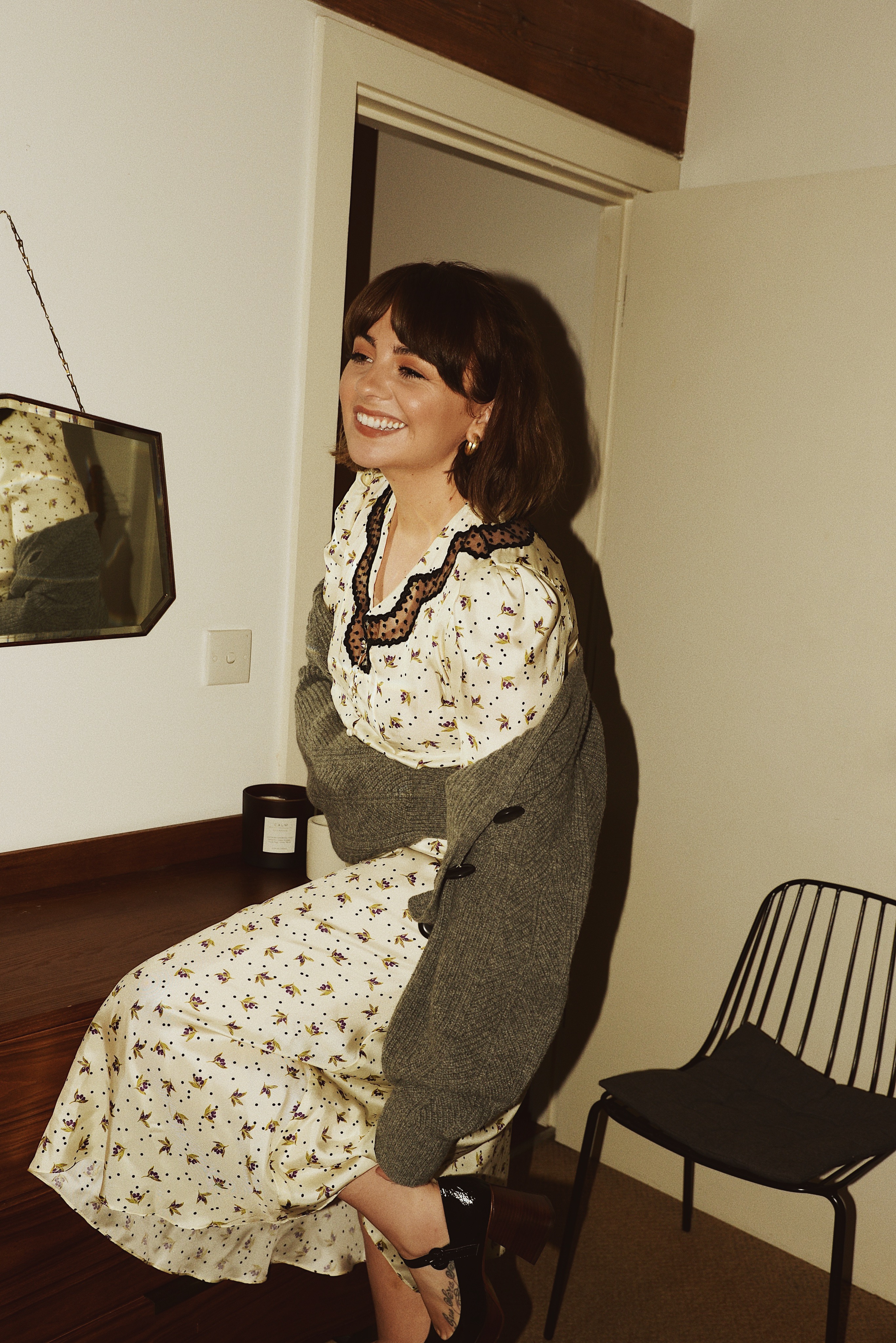 We put the Christmas decorations up last weekend which has made the flat feel much more cosy and festive. I'll be honest, I really wasn't feeling like putting them up at all this year – I just haven't really felt in the mood for festivities or any kind of celebrations. I think mentally I'm still craving some kind of summer and a bit of movement (as I'm sure many of us are). We were kind of conned out of this summer and so the idea of sitting on the sofa and watching Christmas films doesn't feel like as much of a treat as it normally would.
My own Grinch esque thoughts aside, it will be lovely to have a quiet Christmas at home! I'm looking forward to taking a big old breather from the interest and getting lots of reading done with zero distractions. I may or may not be looking as polished as I do in these images, but I do always like the idea of getting a bit dressed up on Christmas Day. This silky floral number is by Sandro Paris and is definitely quite the investment but I'm thinking it will probably go into the sale soon so keep tabs on it if you're just as smitten by it as I am. It's such a flattering cut and makes me feel like I'm wearing lingerie from the 1940's. It's so beautifully detailed that it's a whole outfit plus jewellery as soon as you slip into it…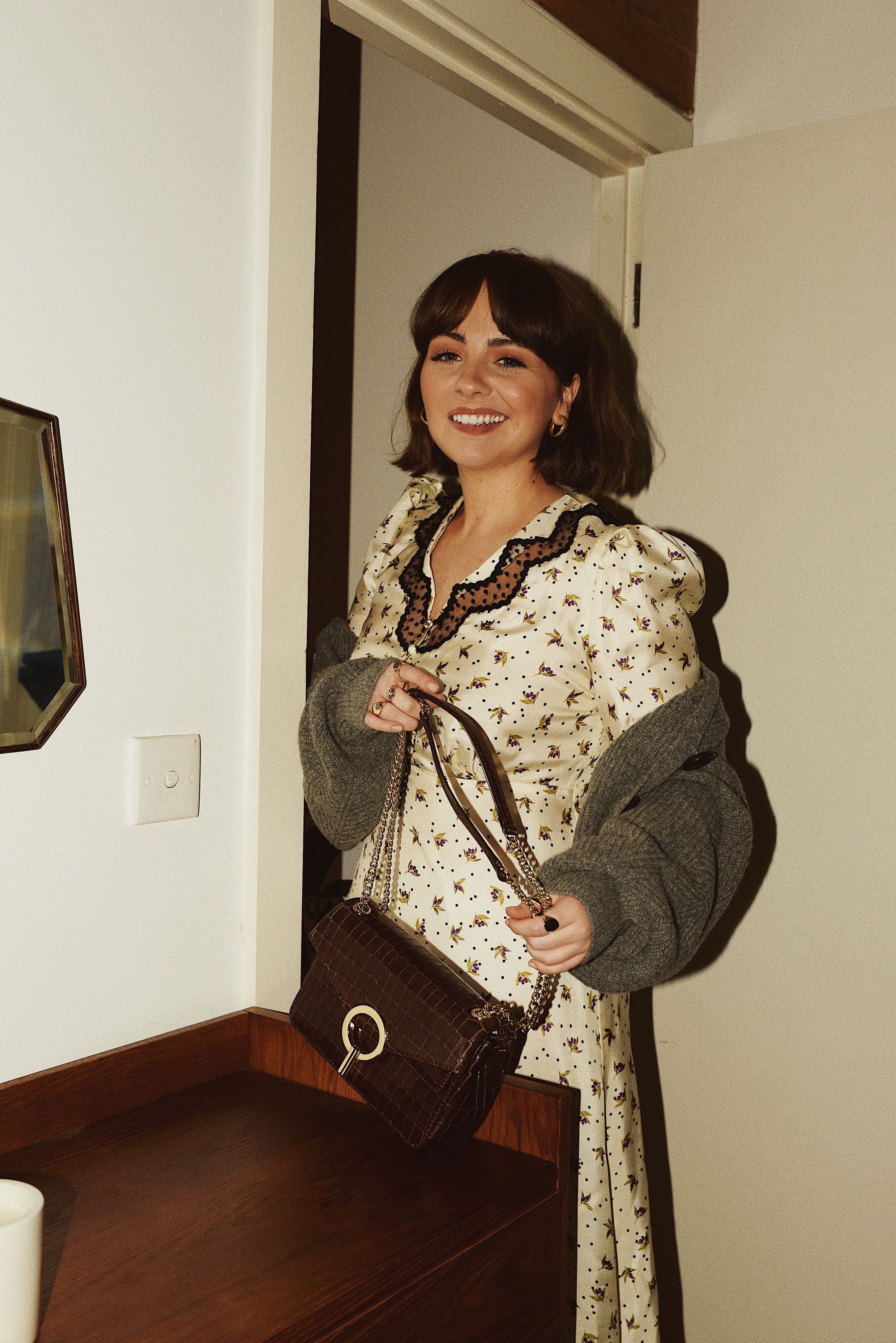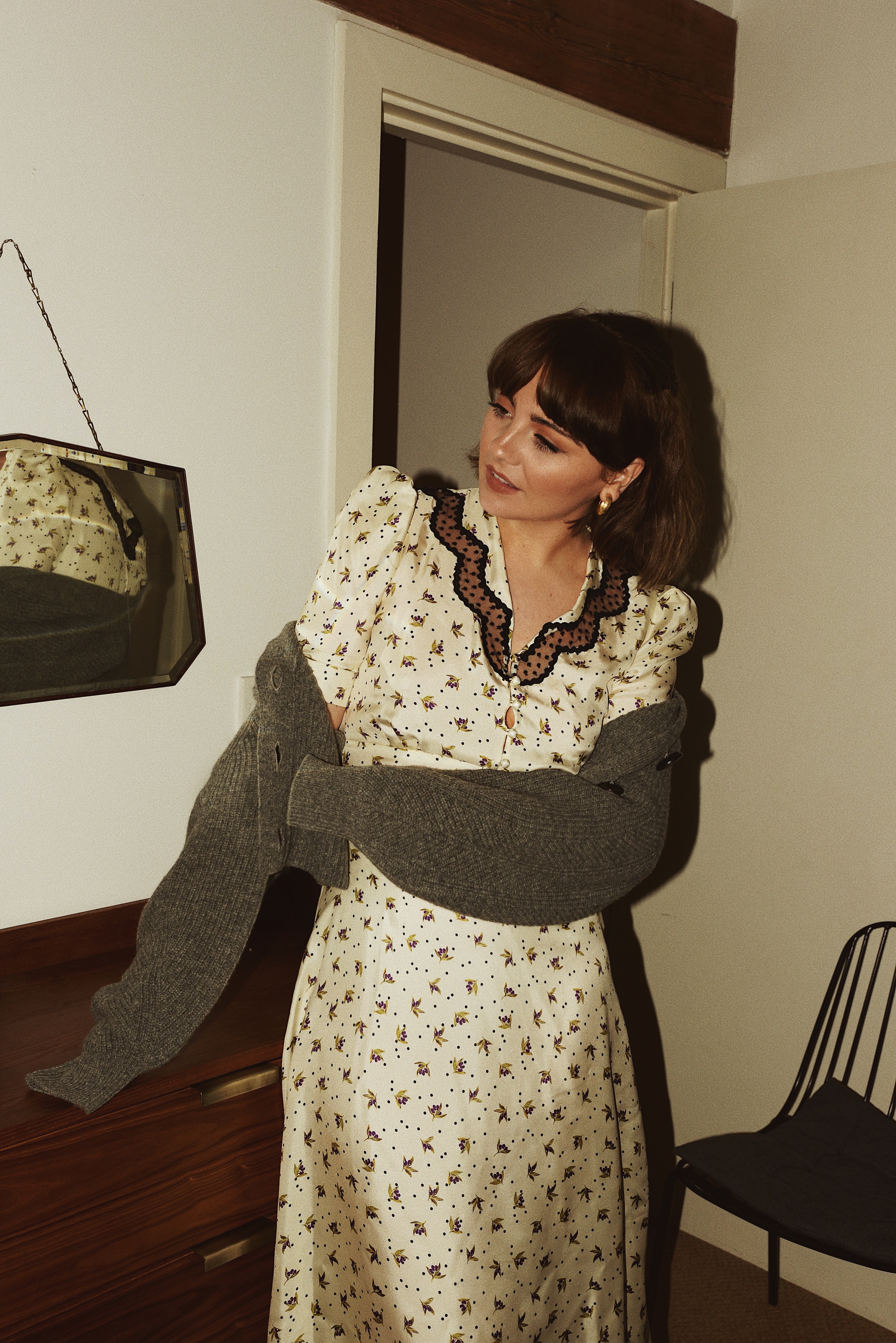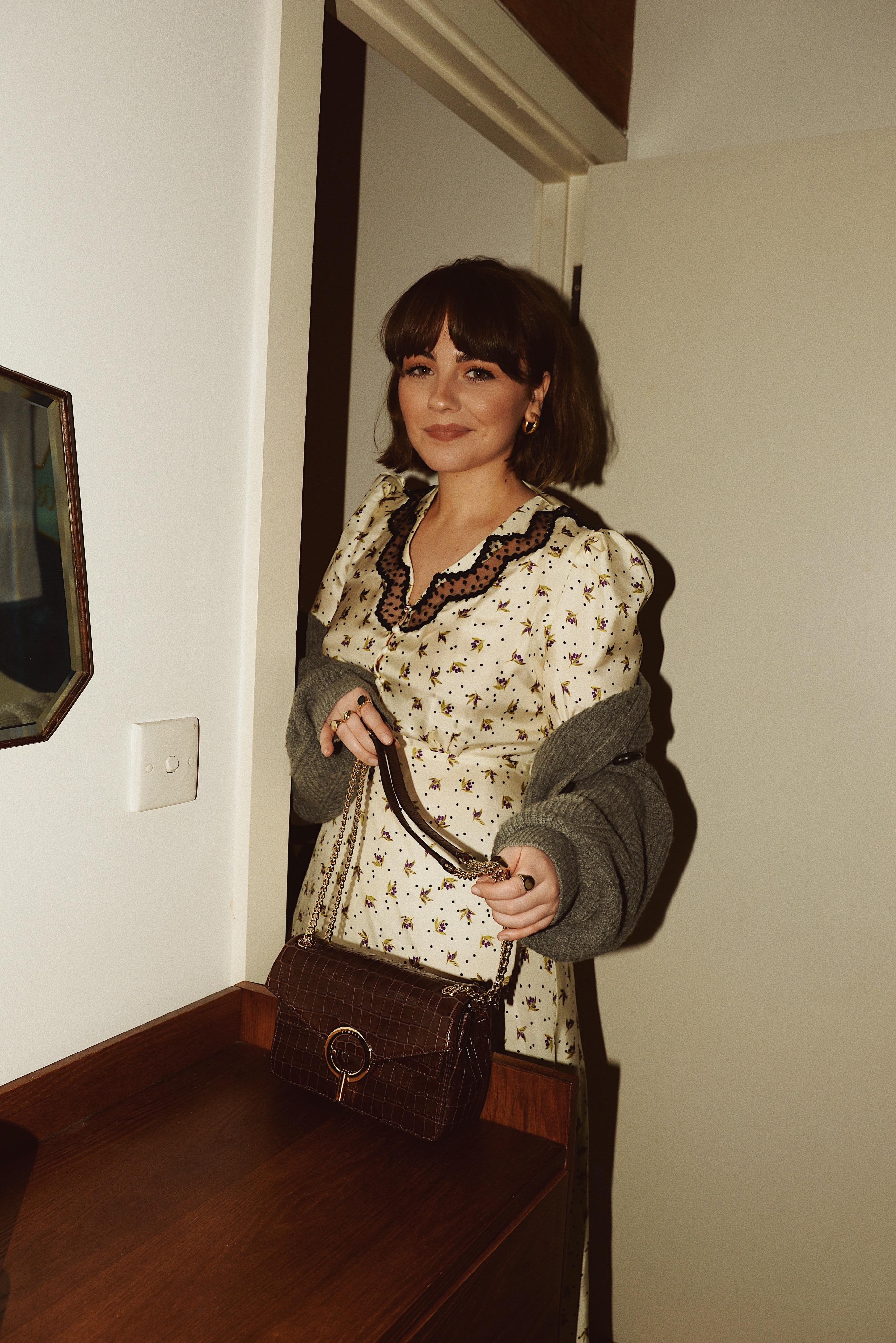 ---
Dress c/0 – Sandro Paris, Cardigan – Sea NY (old season/similar here), Shoes – Jonak, Bag c/o – Sandro Paris
SHOP THE LOOK