If you're reading this then I hope you're doing well wherever you are and finding small moments of joy wherever possible! As we are approaching the end of the year, I've found myself naturally becoming very reflective and wanting to squeeze out any bits of wisdom that 2020 has served me up on a very cold hard platter…
I mean, what a year it's been! I think many of us are still processing huge life changes and are still so distracted by just trying to stay afloat each week. It's a lot, but one thing that I know I'll take away from this year is a profound appreciation for nature and all that it does for us. Whether it be aesthetically or mentally, I've found seeking out and being in nature this year to be my only moments of real peace.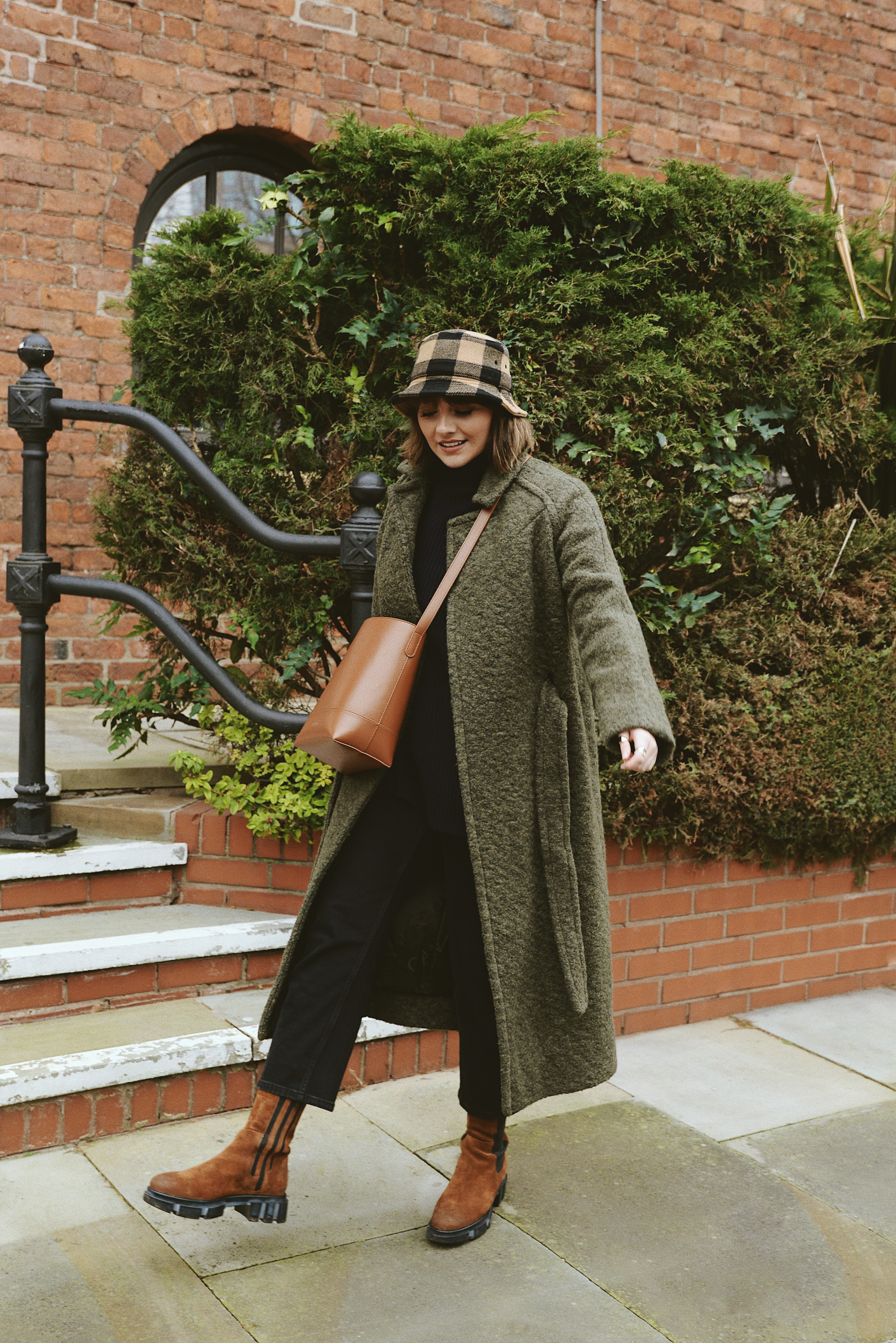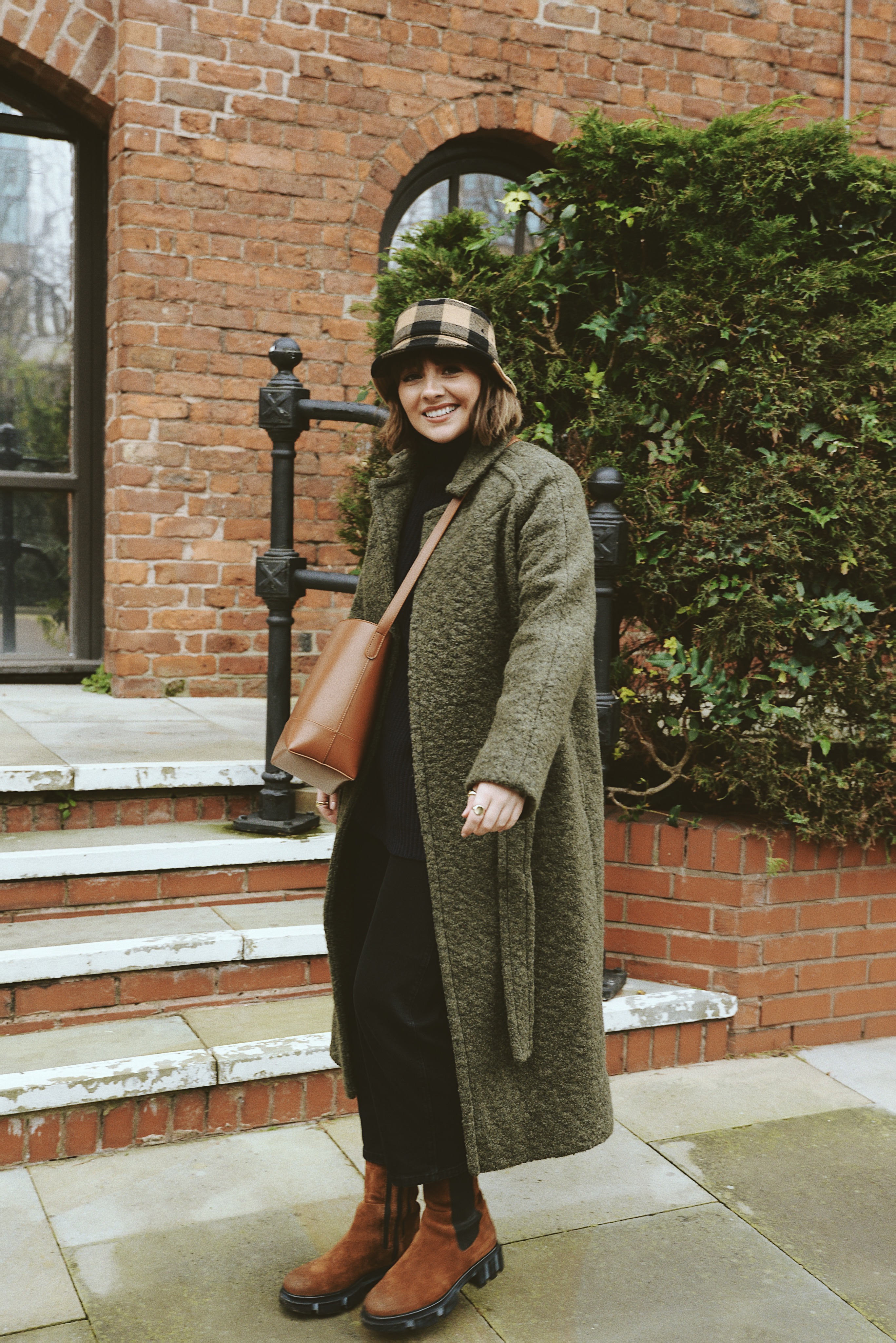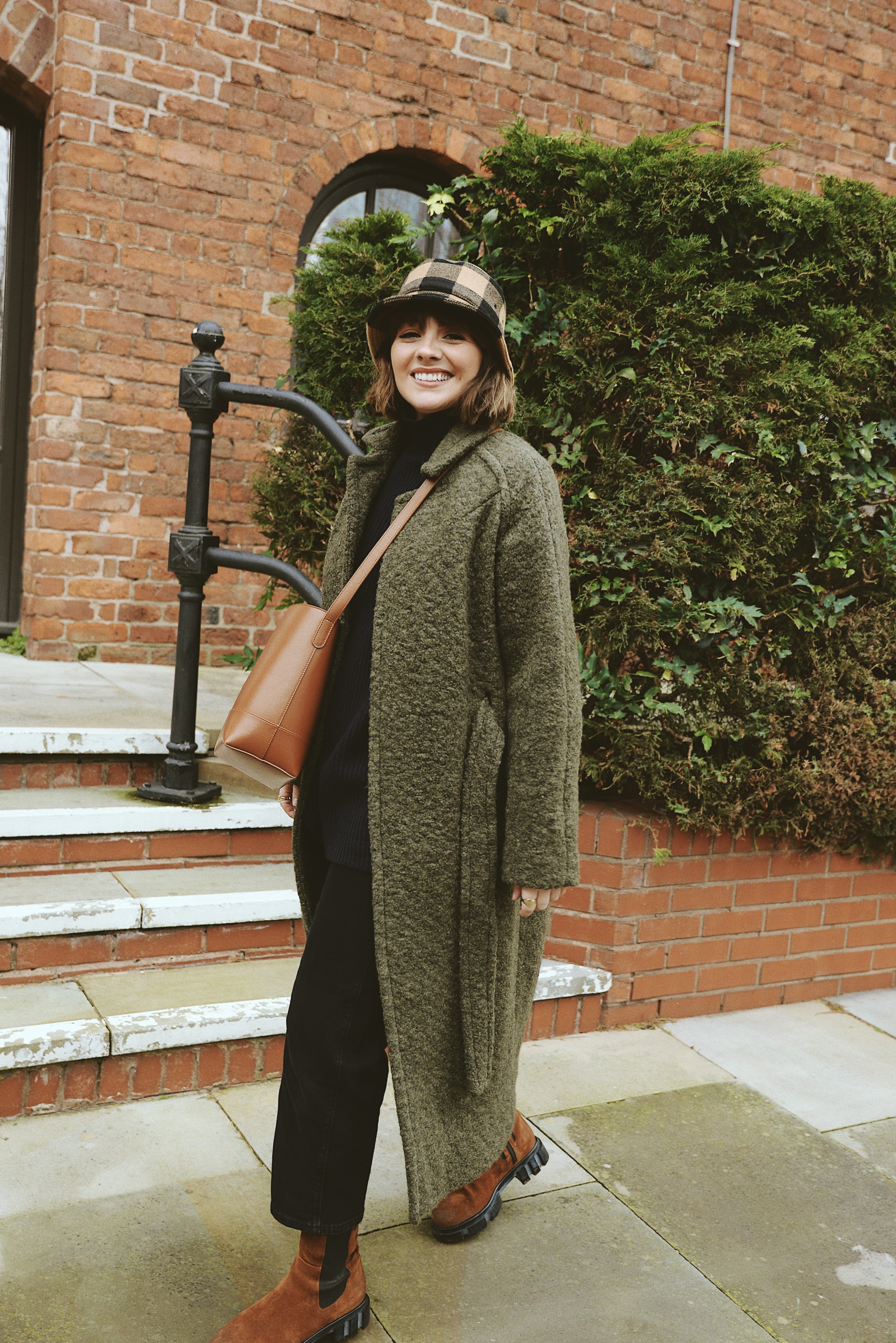 There have been days where I haven't wanted to get up and weeks where I've barely left the flat, but a blue sky or the mention of a trip to a nearby park has held enough power to bring me back to life a little and stop my soul from being so restless. I think if there's one thing I can pin point about myself it's that I'm constantly restless. My mind is always flooded with so now what? What's next? What more can I do? How far can I push this?…
This year has shouted loudly that we must be patient and learn to go with the flow. Whatever life is and whatever life means – there will always be change, and we have to learn to adapt and make the best of it. Change is really the only thing guaranteed, and I truly believe that this year will change a lot of us for the better. I've contemplated this year a lot on my daily walks/whenever I'm close to nature – there's something about the crunch of leaves or the rustle of birds moving through trees that makes me feel grounded. Being close to nature helps me discover what I need, no matter how painful that might be. It might sound strange to some but it's a very spiritual thing for me – it's how I feel when I swim in the ocean or find myself in the middle of a woods somewhere. It's one of the only times I ever really feel like I'm 'just me' with everything stripped back and none of the noise of everyday life surrounding me. In many ways, this year has been a year that's helped me get back to me.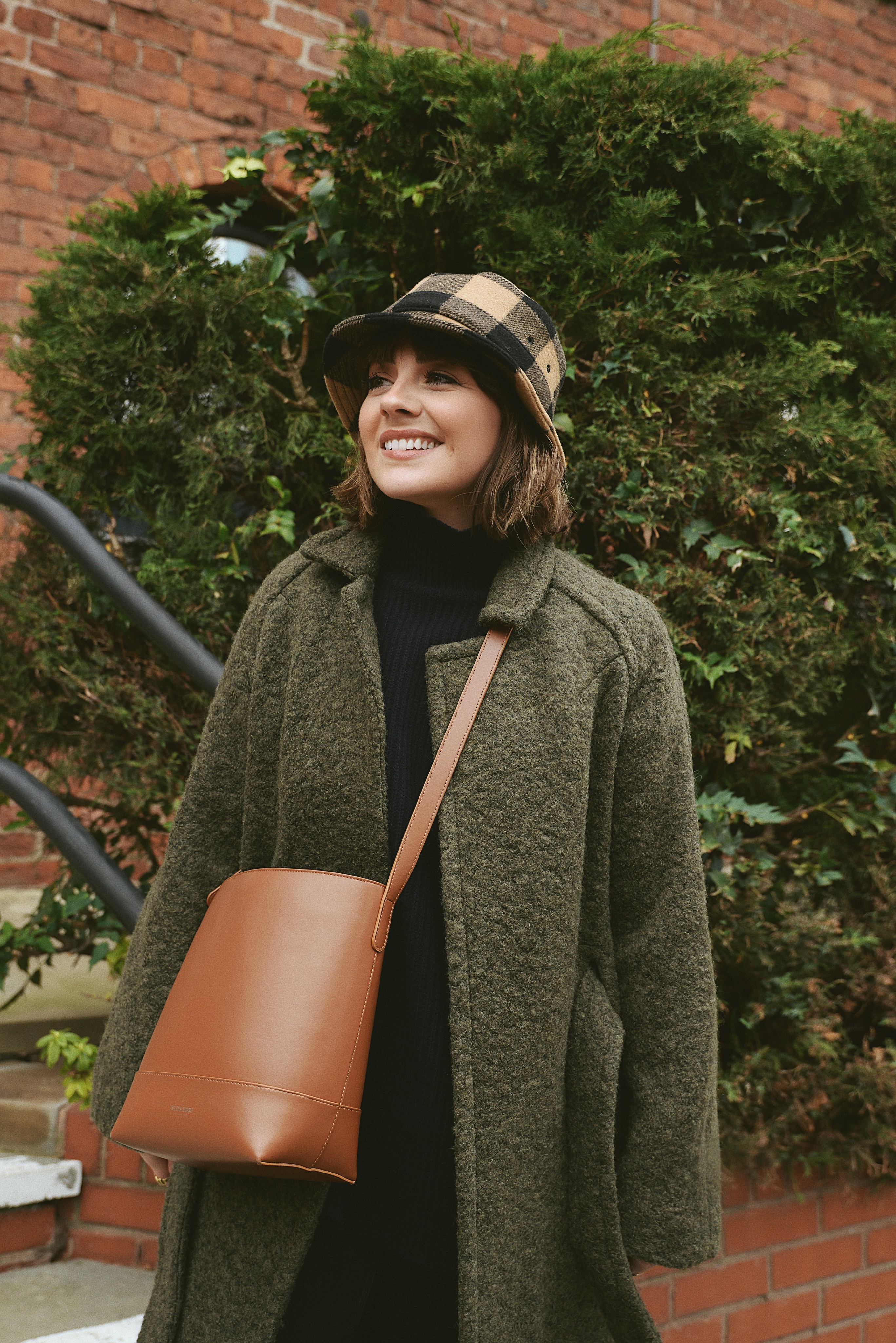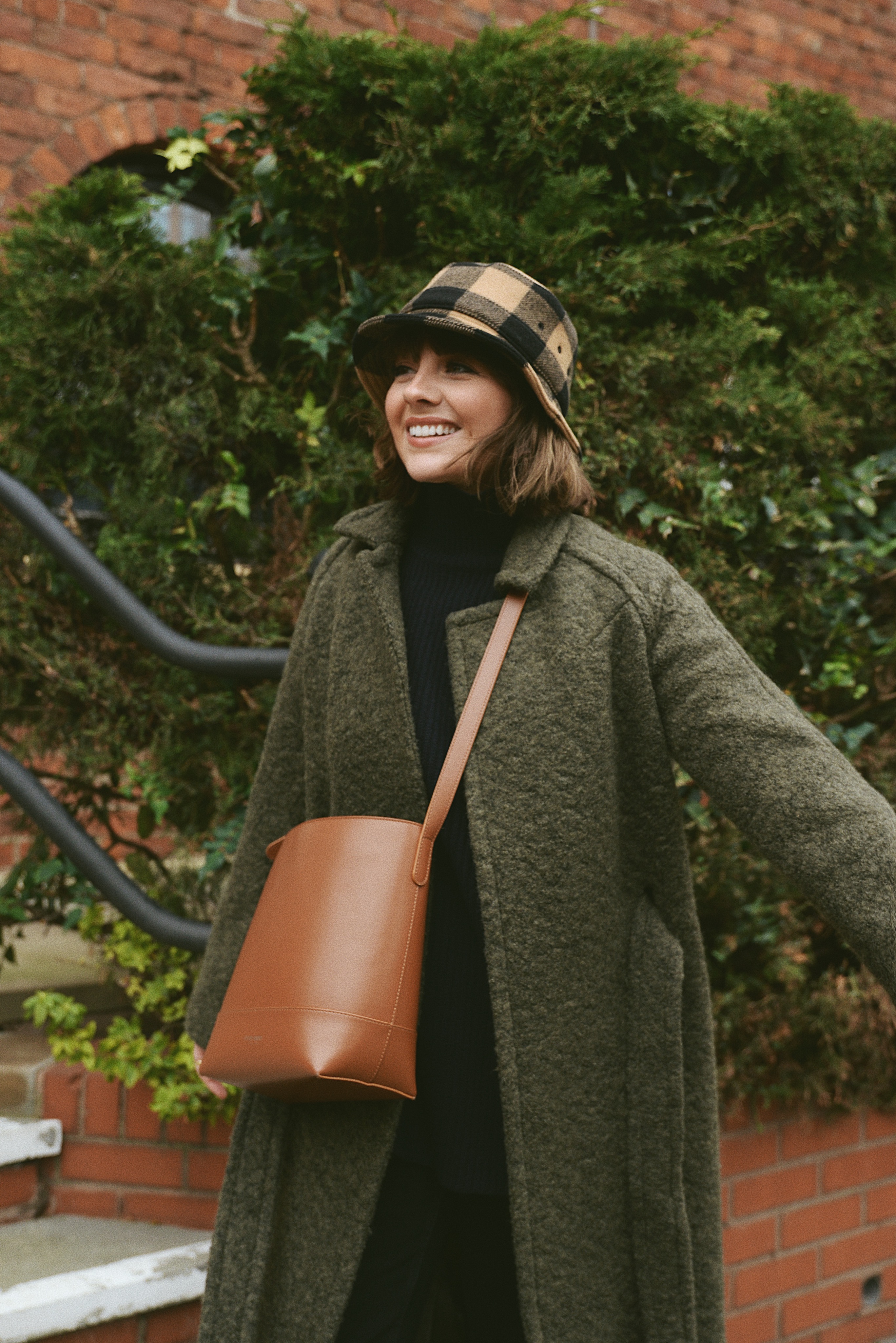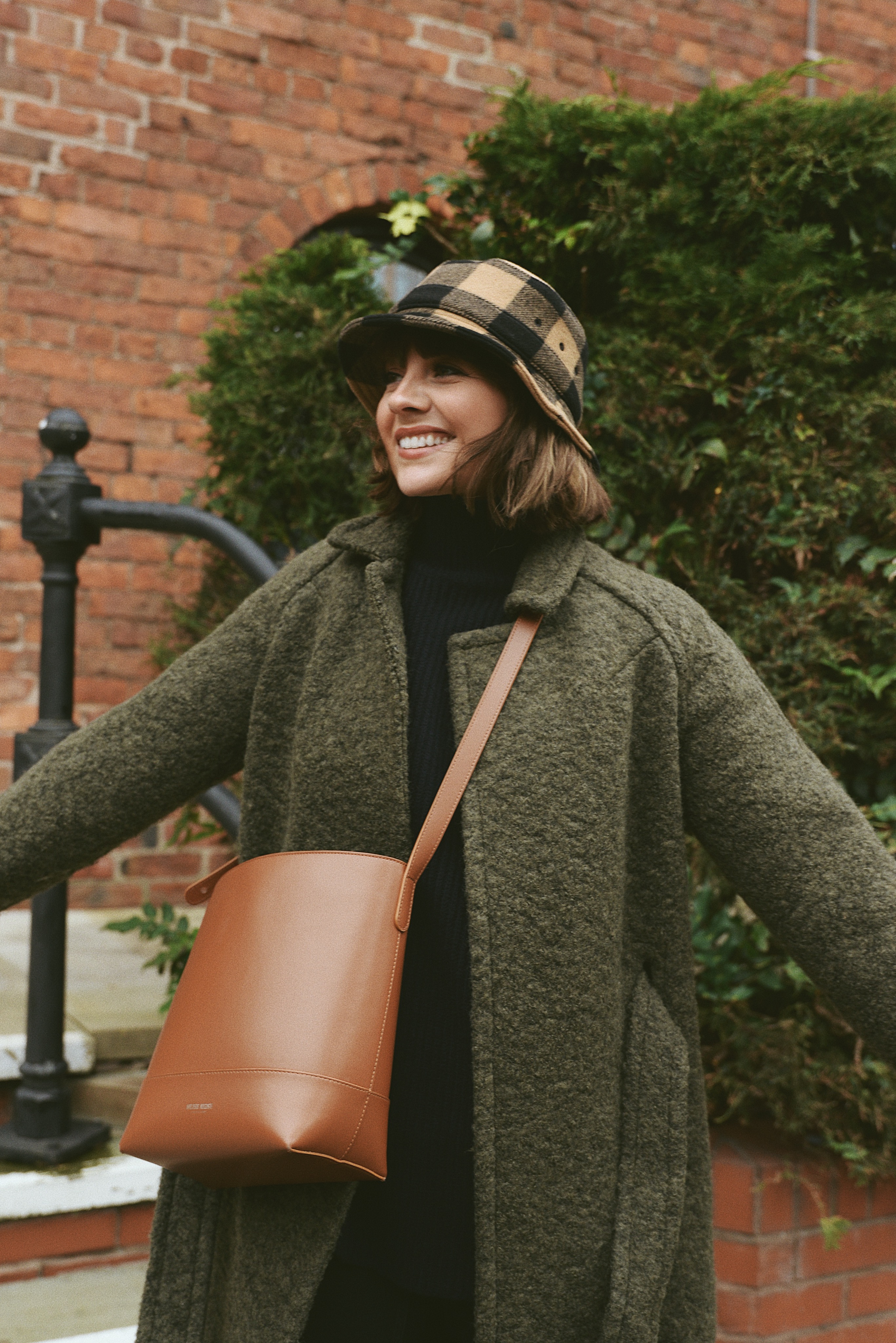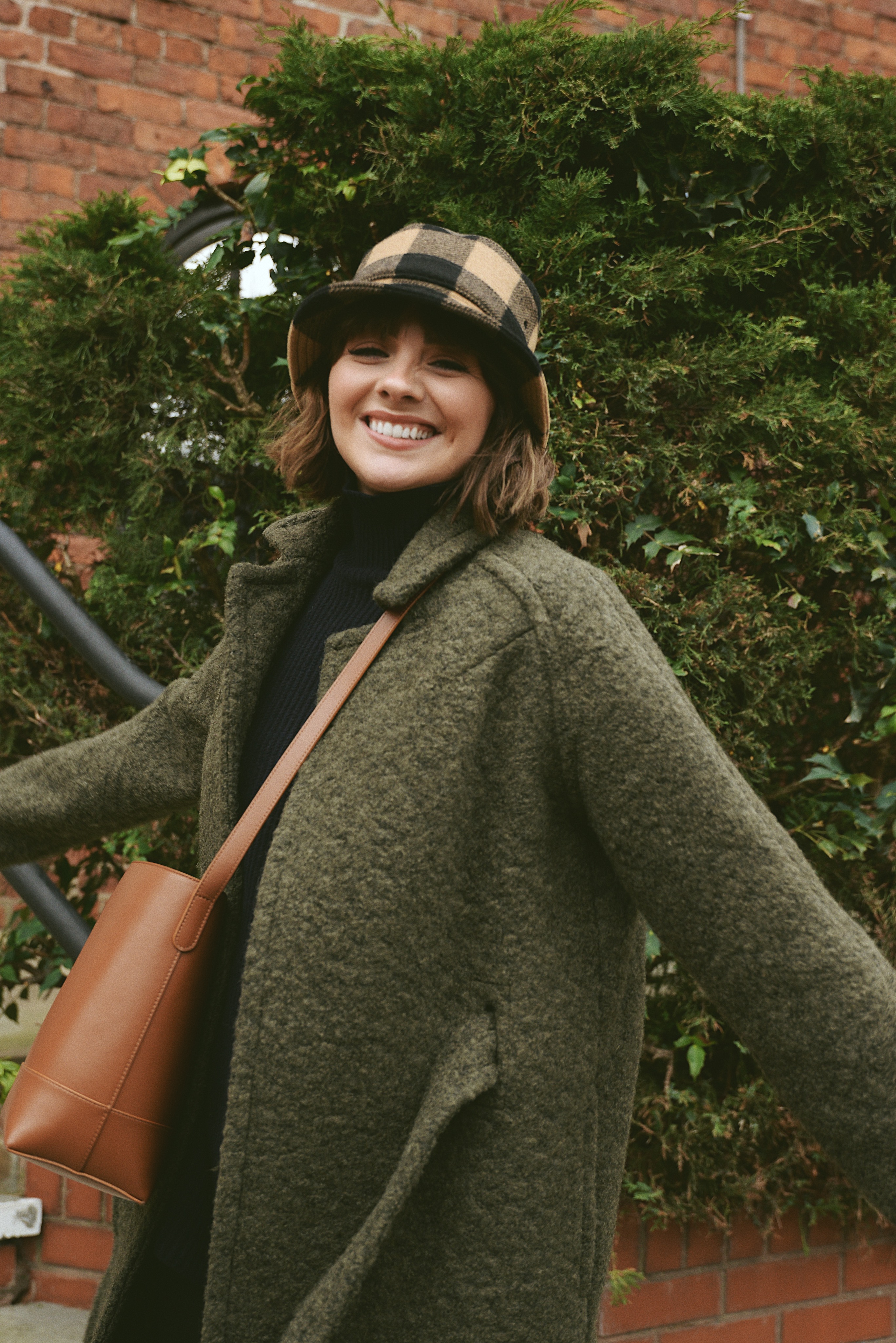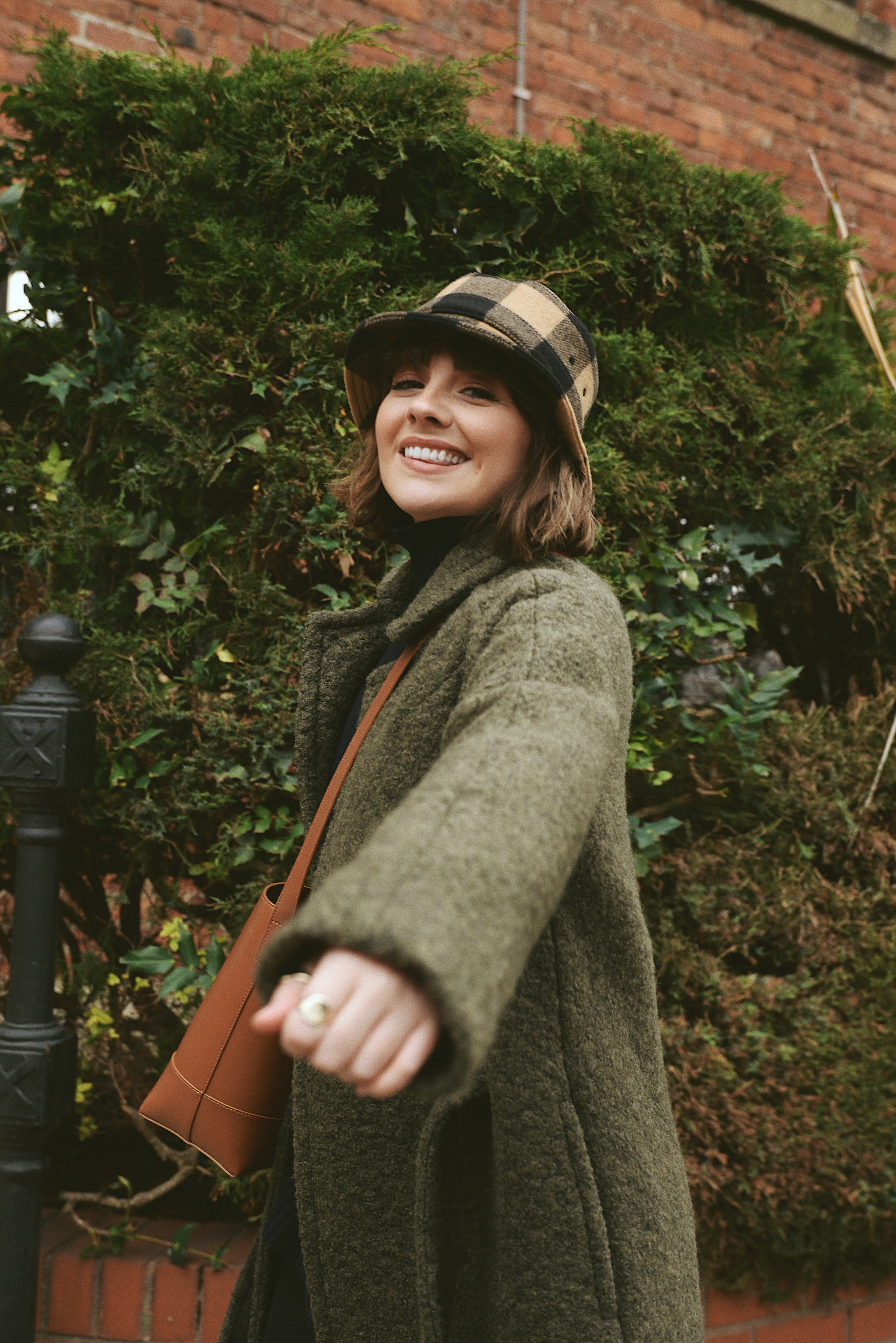 I don't state that as though I'm this shiny new person with everything figured out, but rather, I needed reminding of what's important to me and what truly makes me the most fulfilled version of myself. I'd kind of lost that somewhere in keeping busy and staying distracted with the rush of city life.
I guess I feel hopeful that with every walk or every quiet moment, there's new possibility to be found and a new way forward in the years to come. This year will be a year that all of us remember, and although it's hard to pin point any specific memories – I know I'll remember it in shades of green. I'll remember the heat of summer and the vibrancy of autumn. Don't get me wrong, I'll most likely remember all the shit stuff too, but mostly I'll remember finding a way back…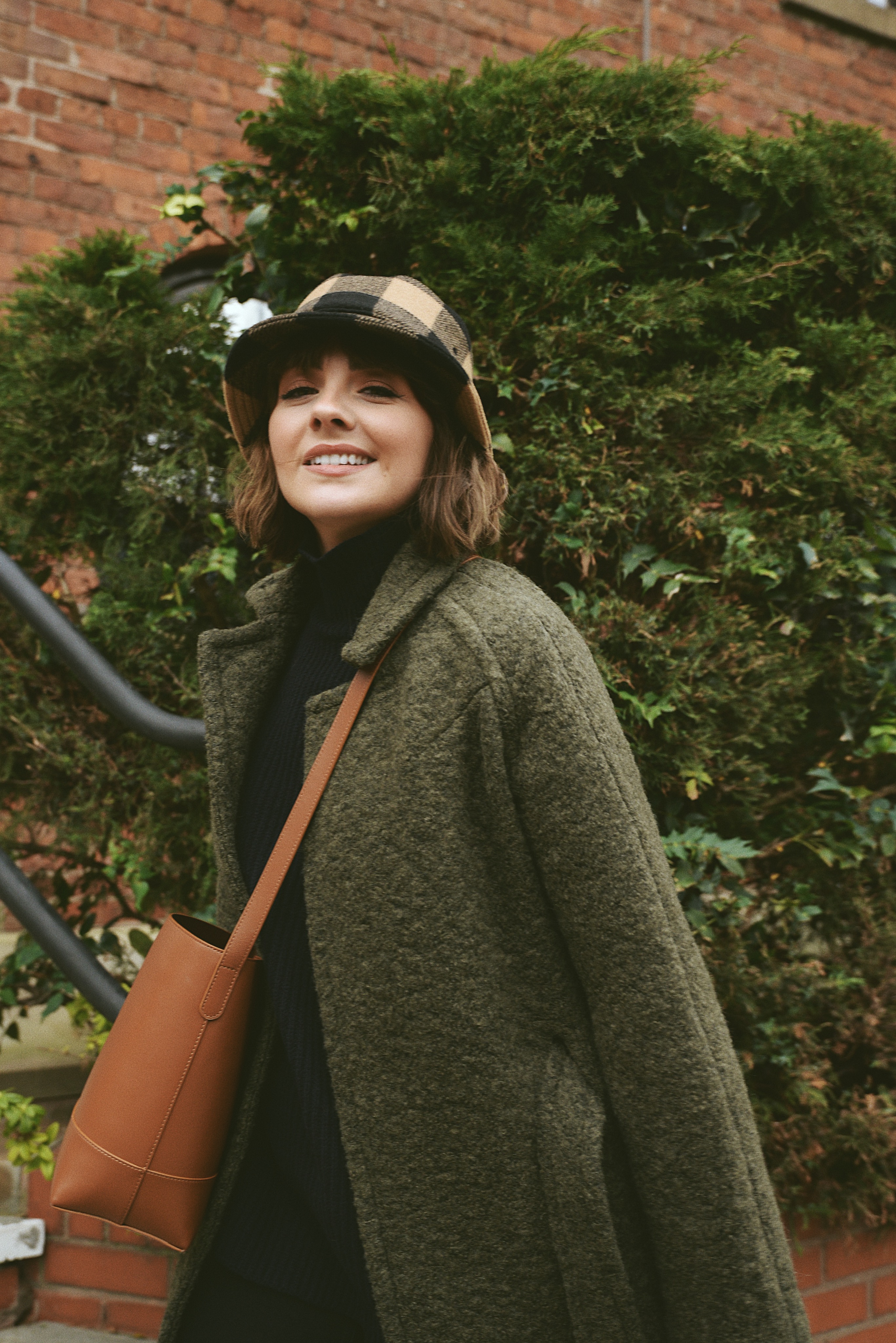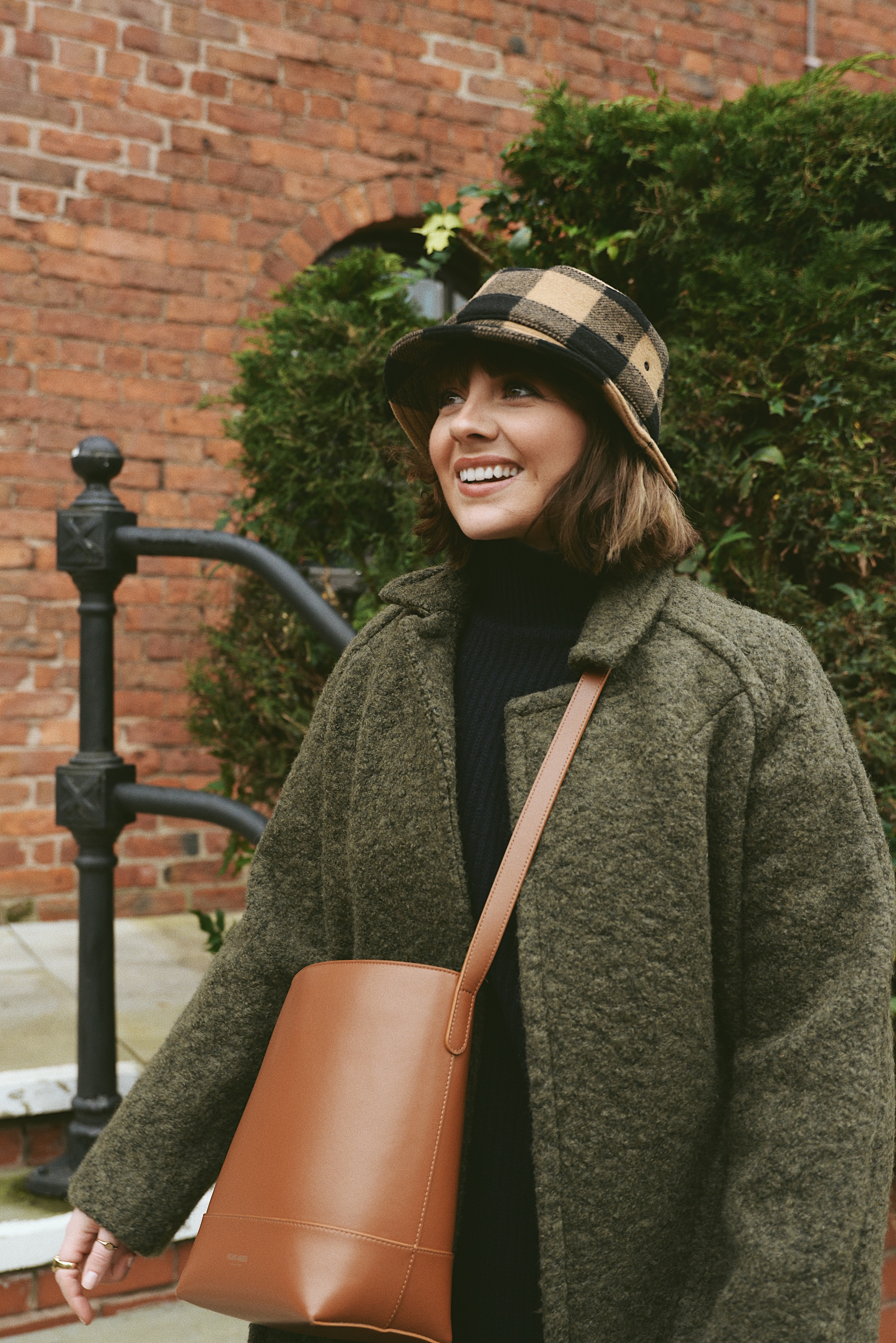 ---
Photographs taken by Catherine Booty 
Coat – Ganni (old season/similar here), Knitted vest c/o – Jigsaw, Jeans c/o – Whistles, Boots c/o – Free People, Hat – Sandro Paris, Bag c/o – Ateliers Auguste
SHOP THE LOOK