It's been a while since I've posted anything homeware related on here! My local film developer place reopened recently which means that I've been able to get some film developed, and have fallen back in love with documenting my slow days spent around the flat…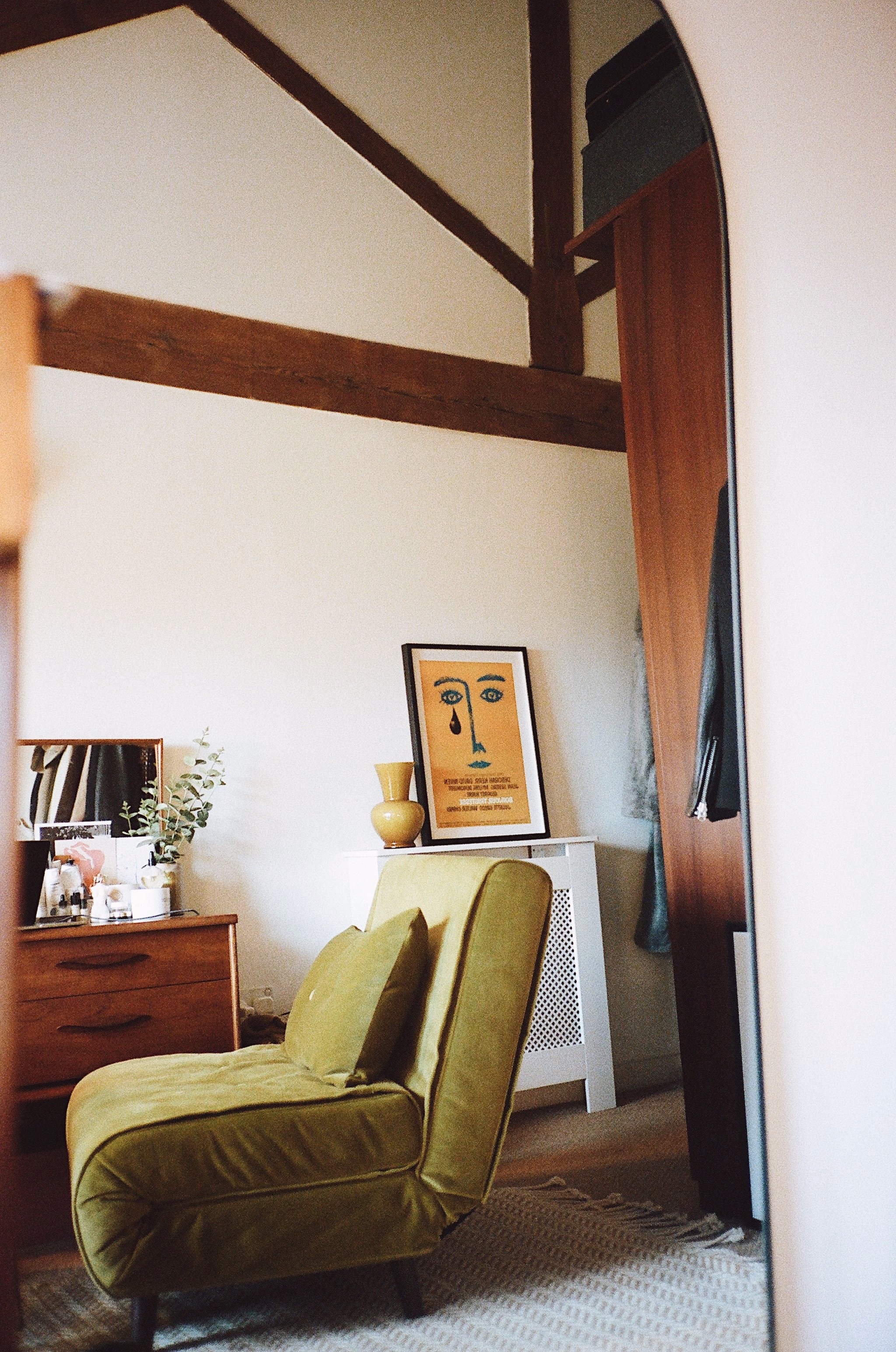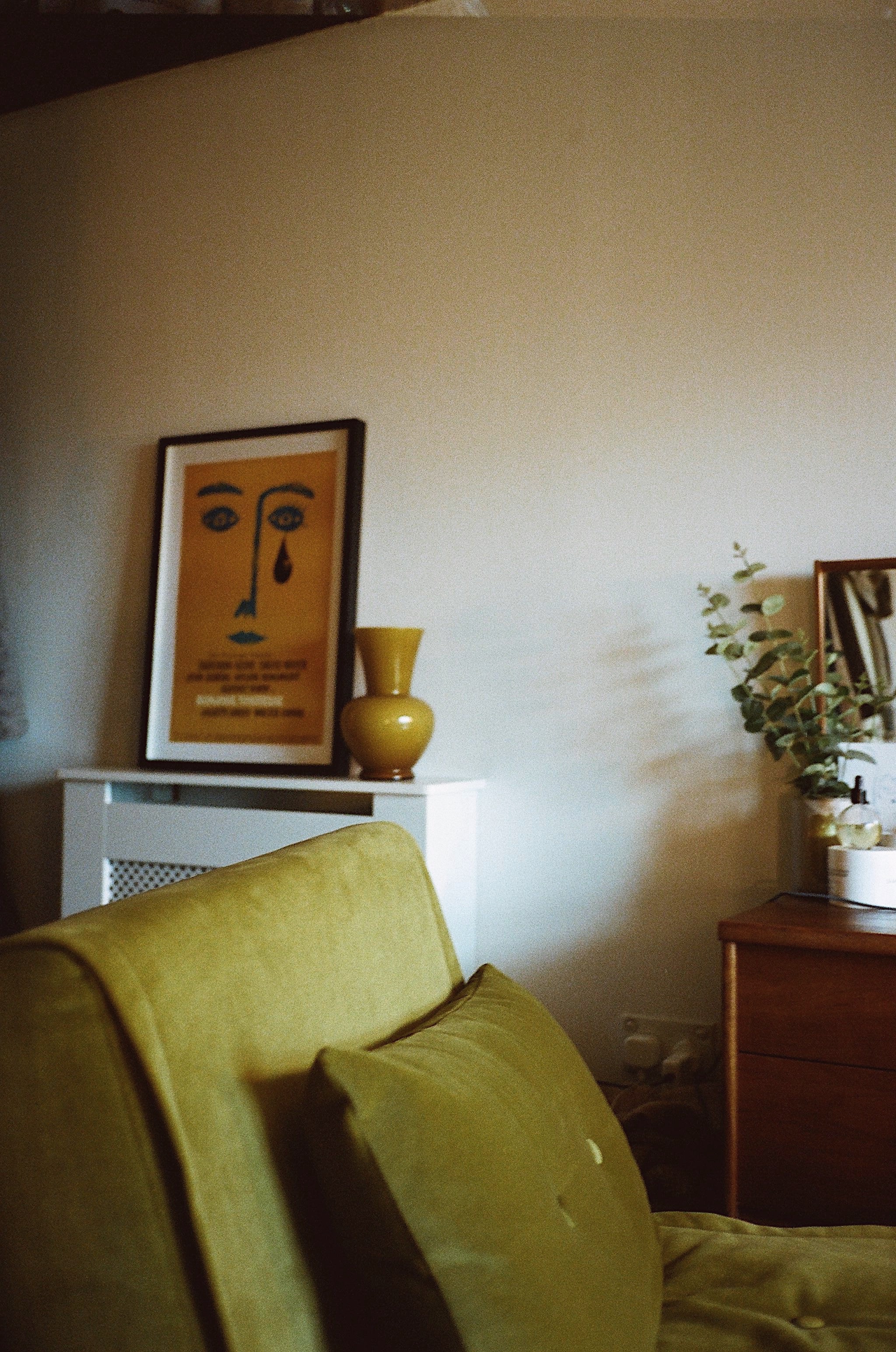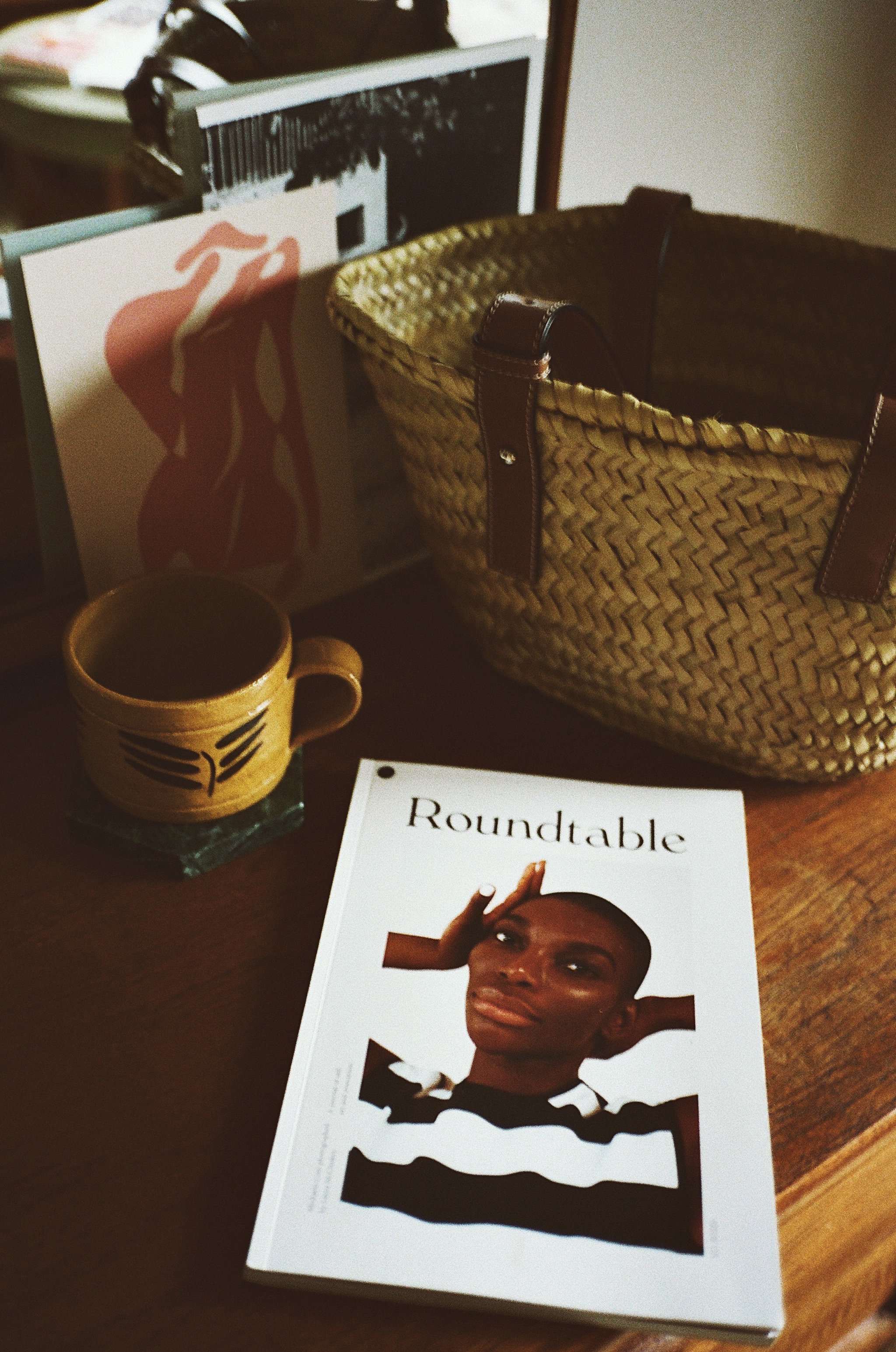 I'd really got out of the habit of keeping a film camera on the go, so it feels nice to be able to complete that little ritual again. Shooting a role of film over a day or so, walking to and from my film place in town, eagerly waiting at my laptop for the scans to come through and then planning out content from there. These little creative rituals/routines are so important – especially when you work primarily be yourself. It adds structure to the week and gives you an excuse to step away from your desk and work on something tangible. Few things are more exciting to me than waiting for a few roles of film to develop, and I'll often get them in print version too so that I can scrap book the memories to look back on…
It feels important to document living in this flat because it's where I've built so much of my business and developed so many different ideas. I've had tense/sleepless nights here but also many times when I've rushed excitedly in and out of the door – sometimes in a sleepy haze, dragging a suitcase behind me. Ahh to be packing for a trip somewhere new again!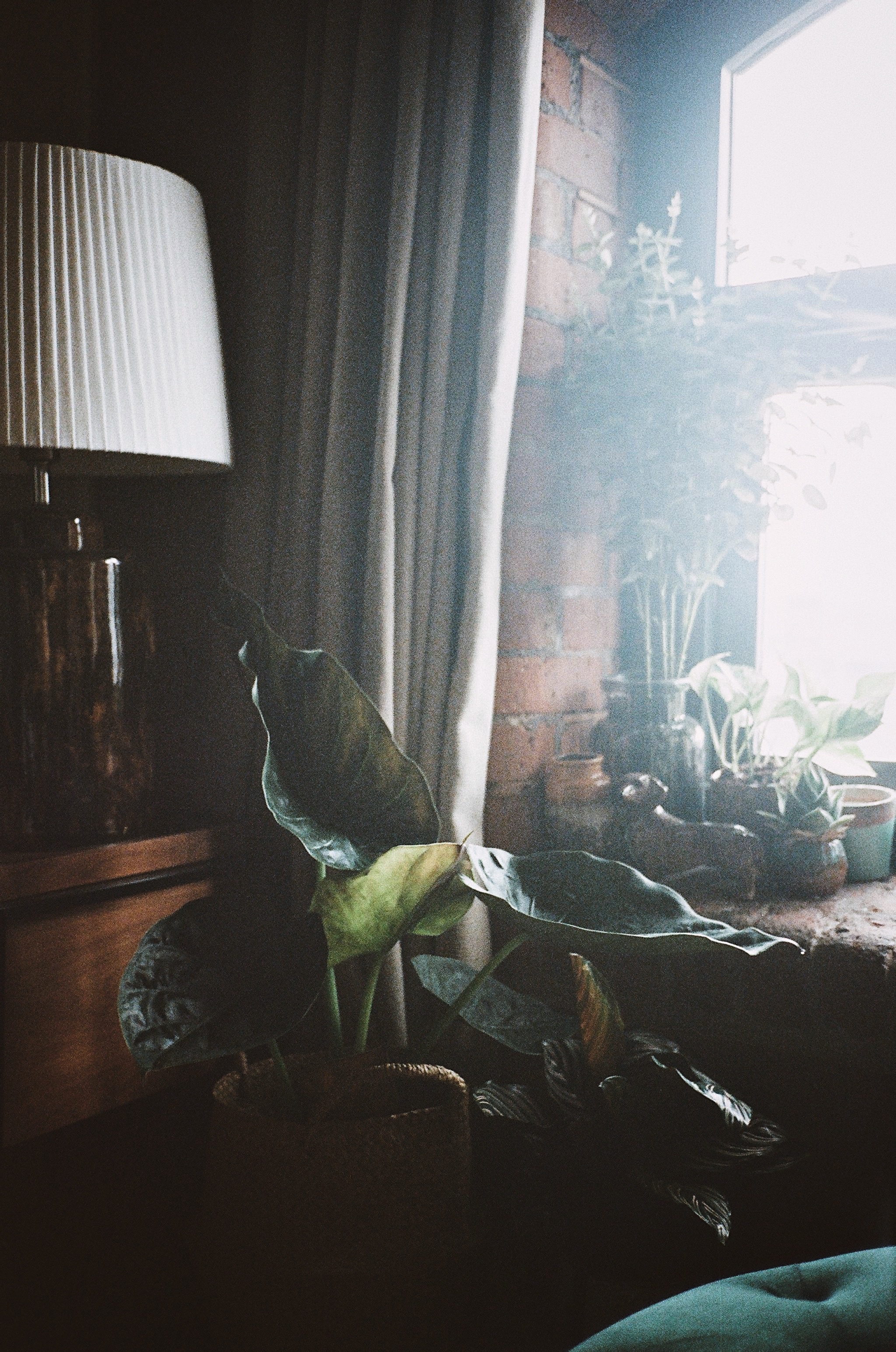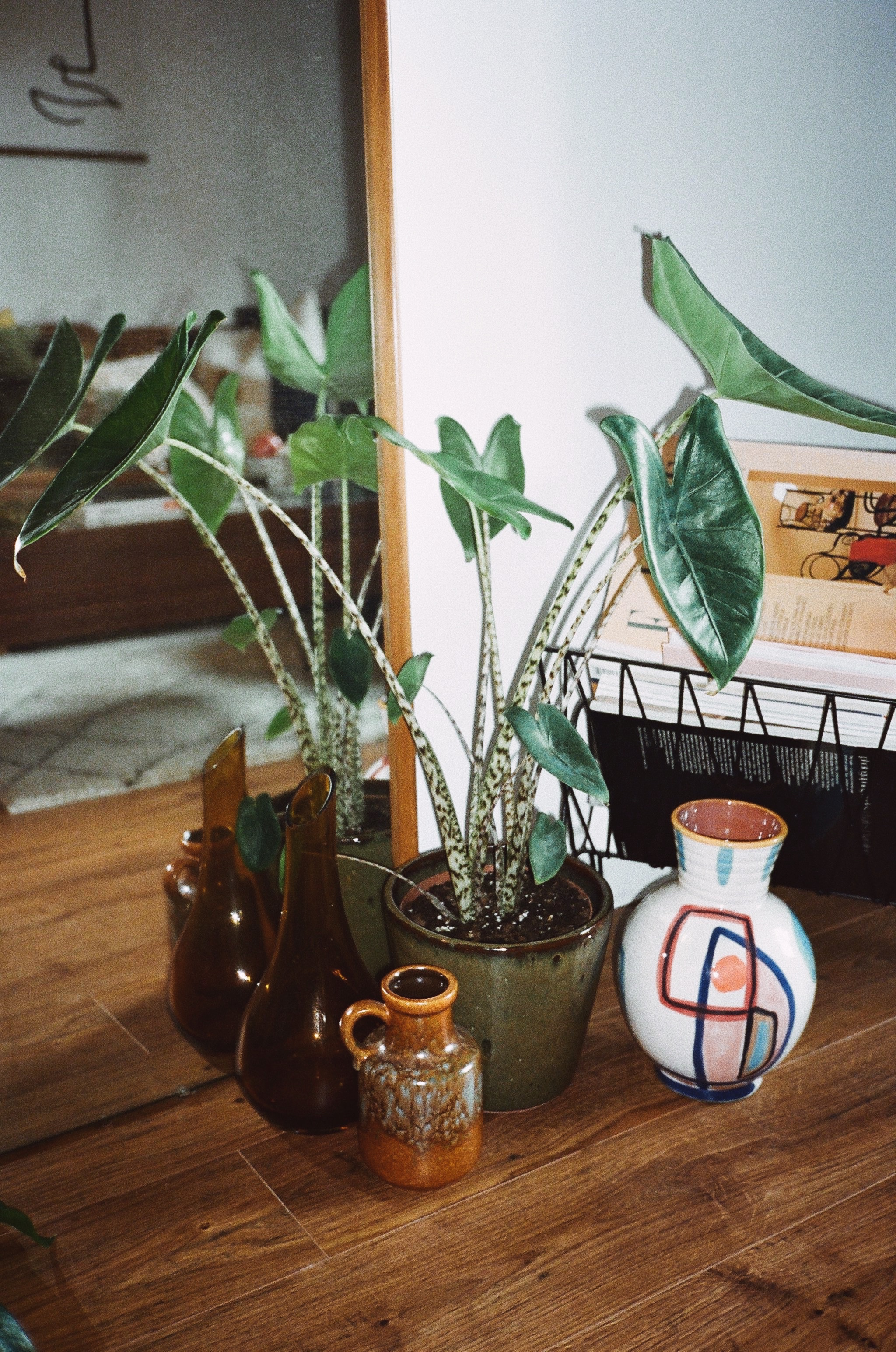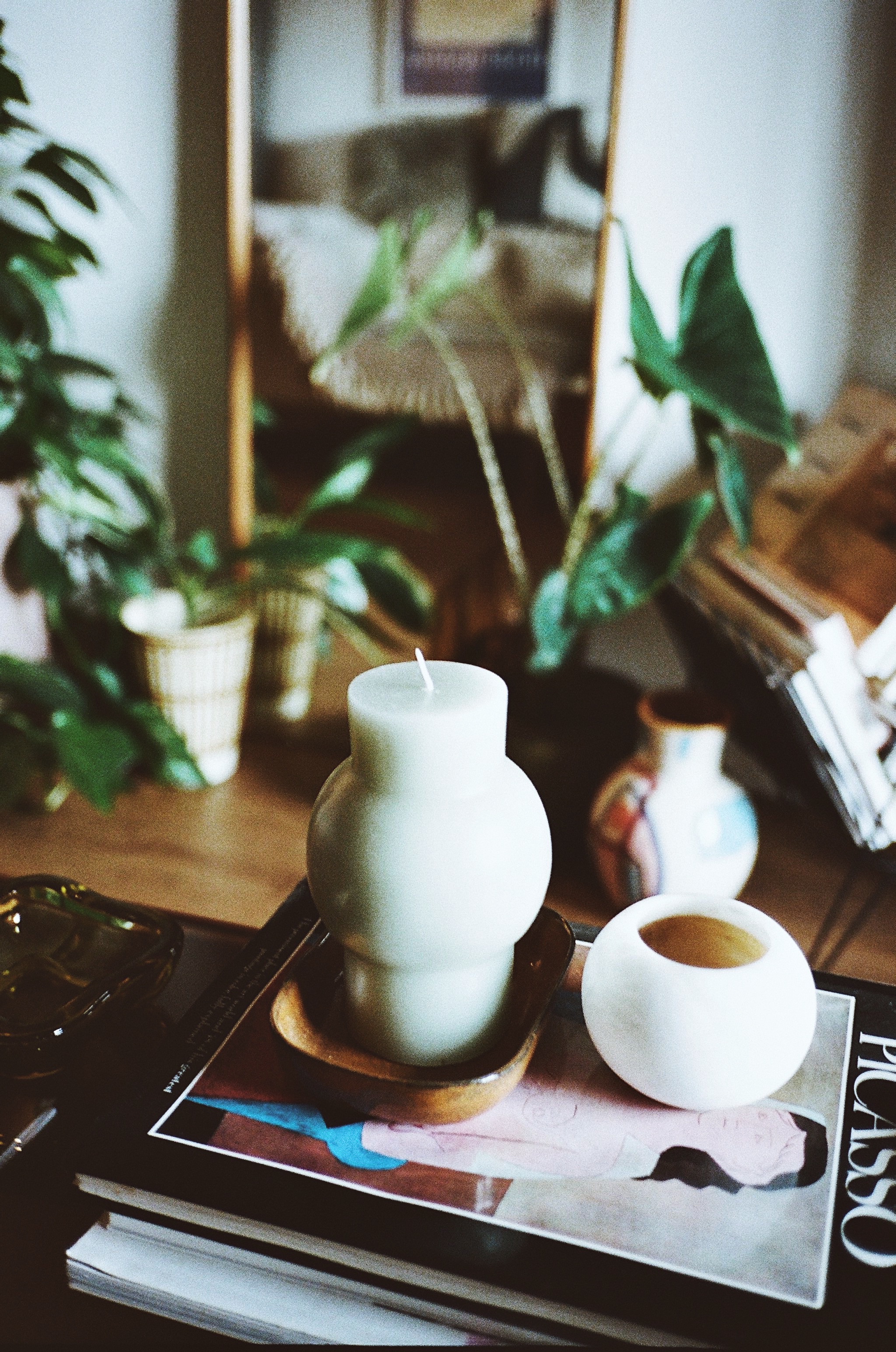 Today, I thought I'd talk you through some of my favourite places to source artwork online! It can be a bit of a minefield and a lot of websites can feel really repetitive in terms of the prints they stock, so I thought I'd highlight a few that are firmly bookmarked on my laptop…
Rhoko – I couldn't create this post without mentioning the wonderful Rhoko. Two of my most treasured pieces of art work in the flat are from Rhoko, and I couldn't be more in love with them. The Matisse print that I have in the living room area (Galerie Dina Vierny, 1982) – a print I had wanted for a long time and finally decided to invest. I'm a bit obsessed with Matisse and really enjoy his use of the colour blue and how it looks against a lot of the teak furniture we have in the flat. I do feel like his prints are in most Instagram households, but they are widely loved for a reason! The second print I have was one that was kindly sent by Rhoko when we first moved in. It's an incredible print by Christiane Spansberg for Copenhagen jazz festival in 2018. Her style in very similar to Matisse and Picasso and I think that's why I'm drawn to her so much. We have this particular print propped up in our hallway and I just love how big it is. It's such conversational piece and you've probably caught it in the background of many outfit pictures! Rhoko stock some truly incredible artwork along with many rare prints and a tonne of beautiful homeware pieces. They have such an incredible eye for ceramics, textiles, and beautiful objects to place around the home. I can't wait until I finally buy my first house so that I have more space to play with and plan for…
---
Harlie Briggs Art

– I wanted to mention the lovely Harlie because she kindly reached out to be on Instagram recently and sent me one of her incredible hand painted vases. She sources the most beautiful ceramics from charity/vintage stores etc and then paints her designs onto them. She also has a beautiful collection of prints and her Instagram account is one of my favourites to follow. She describes herself as a 'London based nature and nude artist' and all of her garden painting scenes have been a breath of fresh air throughout lockdown. Personally, I just never get bored of seeing the female body being documented and explored, so I definitely recommend checking her out if you feel the same!
---
King & Mcgaw – the prints you can see throughout this particular blog post are from King & Mcgaw! They have kindly sent me a few prints now and discovering their website really felt like a game changer. I love that their prints arrive beautifully framed – it means they make the perfect gifts, and you don't end up with a dozen prints lying flat under your bed in the hope that 'one day you'll get around to framing them'. Bonjour Tristesse is one of my favourite books, so I really liked the idea of having the cinema print in the spare room. I love the vibrant yellow colour and I really feel inspired whenever I glance over it. The spare room is basically my wardrobe/office space, so it's full of mirrors and prints that make the space feel really open and inspiring to work in. The second print is a vintage Vogue cover from 1926 – I wanted something with a reference to fashion but that didn't feel 'over the top' or cheesy. I was drawn to how simple this one is, and I really like the bold orangey/red colour in our otherwise quite dark hallway. I really love learning about the 1920's in terms of fashion and how it's often remembered as this era of 'glitz and glamour'. It was an era of creeping hemlines and women feeling more able to express themselves rather than hide under an abundance of heavy fabric. I like having it as a little reminder of how far we have come in terms of being able to get dressed the way we want to each morning. So many still don't even have that basic form of expression, and it's a visual representation of the privilege I have to pick out clothes, wear them, and enjoy how they make me feel…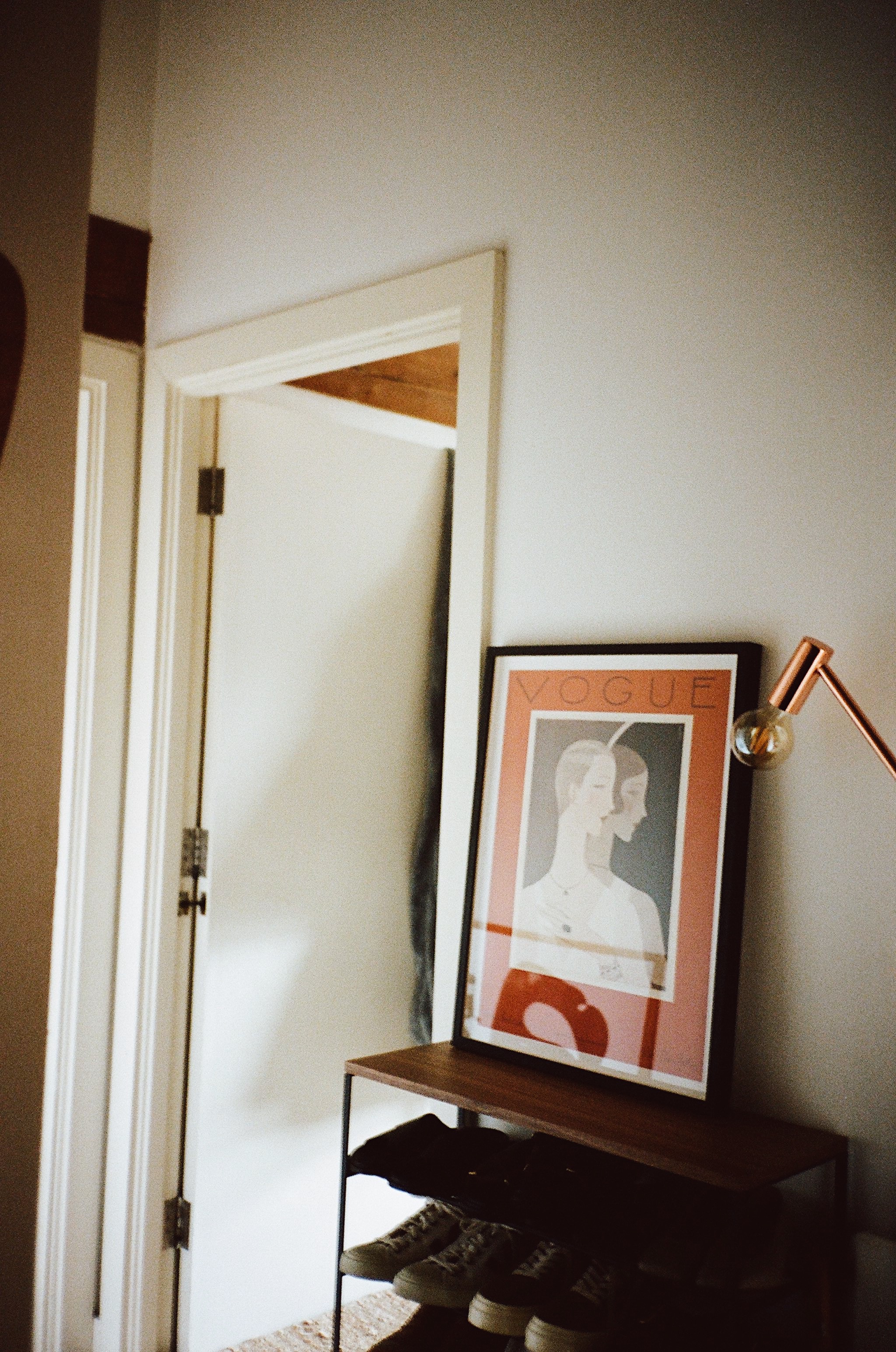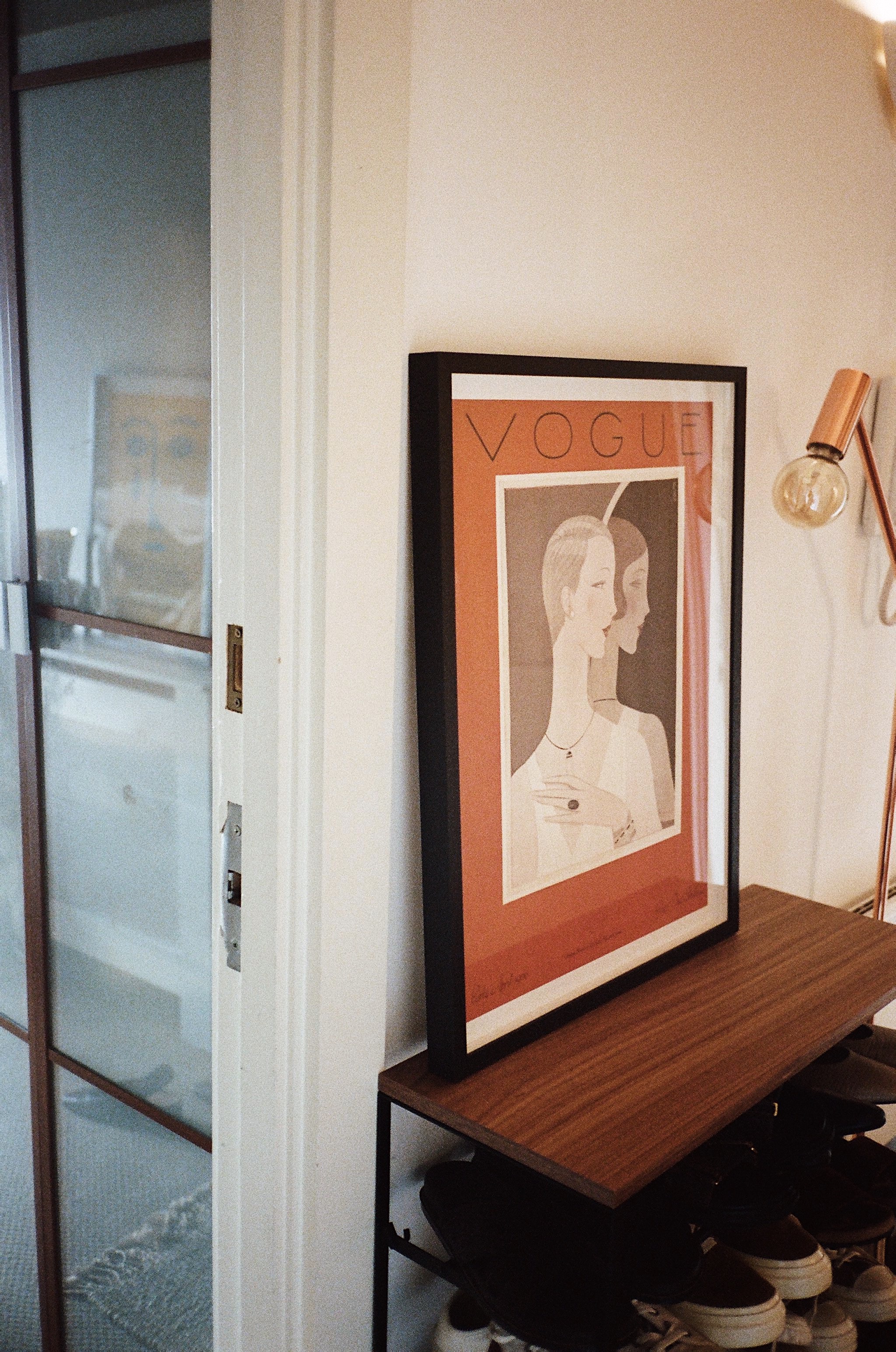 Hotel Magique

– I have one of their classic prints in our bedroom which actually needs reframing because I somehow managed to crack the glass. Hotel Magique are great because they make 'higher end art pieces' feel accessible. I'm always surprised at how affordable their creations are and they feel like a perfect place to start if you're looking to create a gallery wall of some kind.
---
Trouva

– A great place to search for new prints/artists if you're feeling overwhelmed. They always have a wonderful curation of artists and it's great to get a feel of what type of thing you're attracted to if you're feeling a bit stuck. I have a LouLou Avenue print above our sofa that I discovered via Trouva…
---
Astrid Wilson

– I wanted to wrap this post up with my most recent discovery! I found Astrid's work via Instagram and I love how bright and happy all of her prints are. I really want to order one for our bedroom but I'm torn between the Amsterdam flower market print (somewhere I've been quite a few times now) and then the Tokyo flower market print (somewhere very high on my wishlist of places to visit in the future)…
---
Photographs taken on film, Olympus MJU II