If all else fails on the outfit constructing front, I know I can always rely on the Parisian classics. Not only are they the bare essentials of my wardrobe, but they are the familiar pieces that I seem to be endlessly chasing…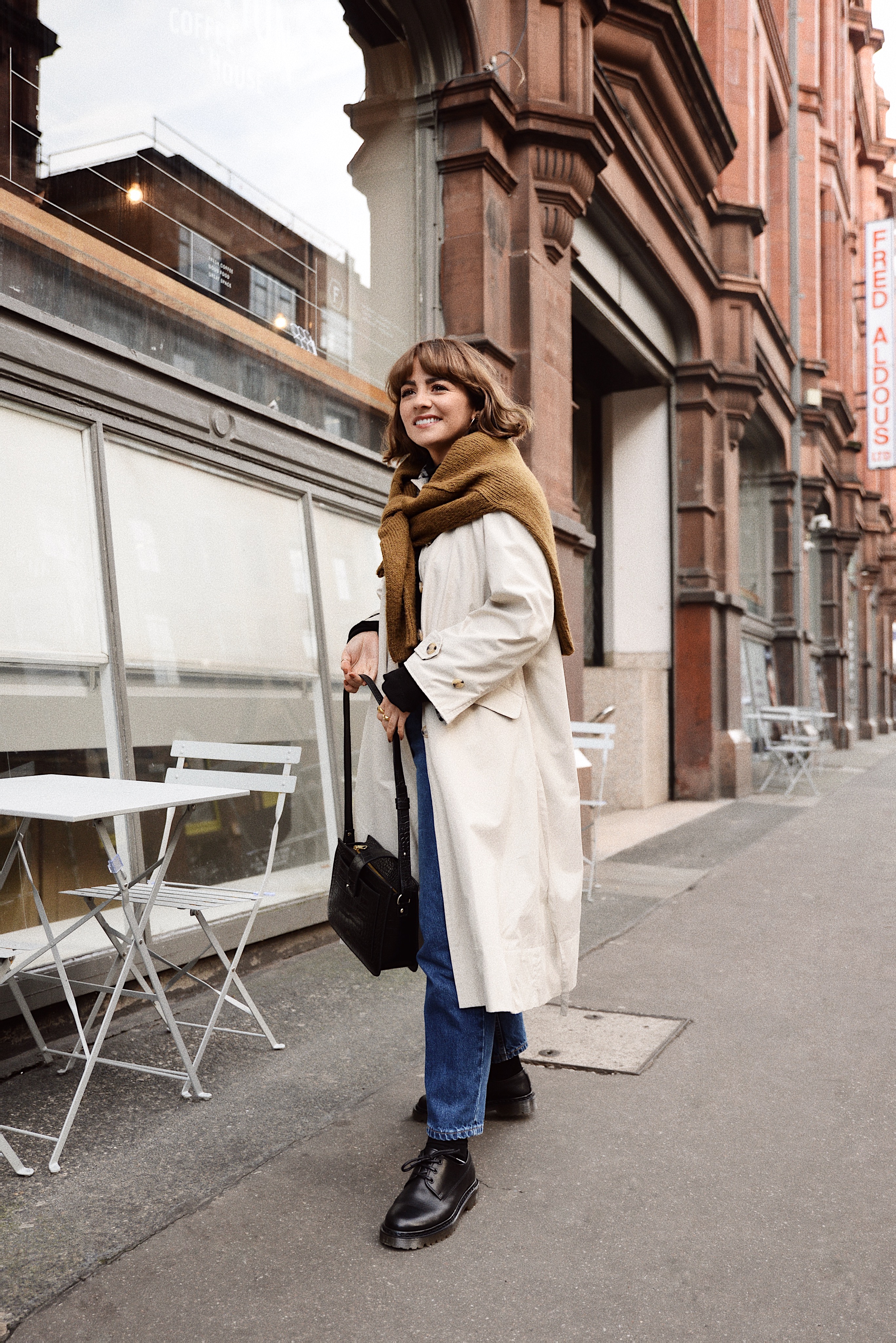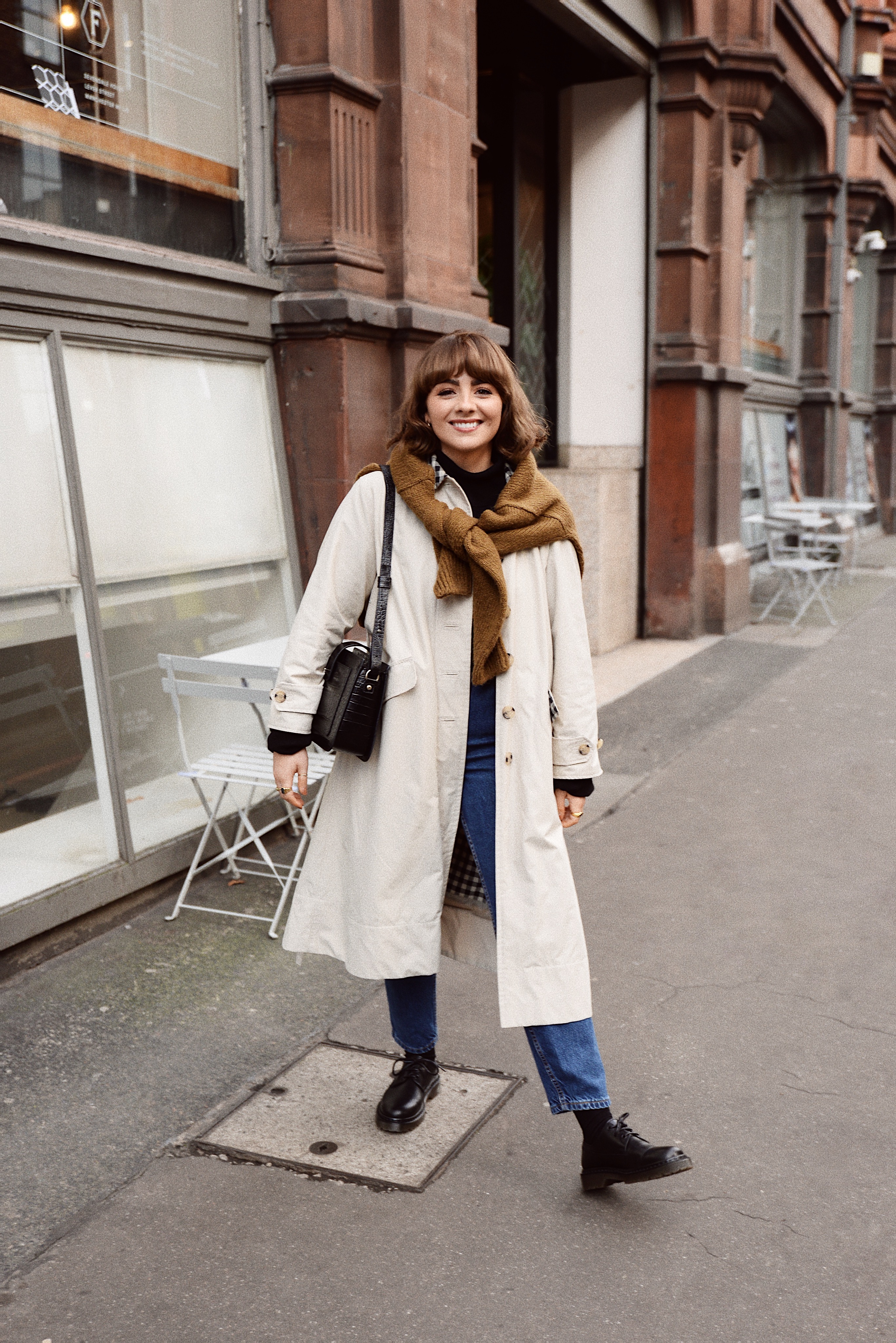 High waist blue denim, a trench coat, and a simple black turtle neck will always have a very special place in my heart. It's one of the first outfits that I put together that made me feel a strong sense of self. It's simple, Parisian inspired, and can be dressed up or down depending on my mood…
It's a trusty combo that's saved my bacon more times than I could even attempt to recall, and continues to be one of the outfits that makes me feel the coolest. Teamed with a pair of simple black shoes (usually weather dependent), it's a combination that always feels like my 'happy place'. Not to mention, this particular trench coat has a gingham collar, so it's pretty hard to have a bad day when gingham collars are involved…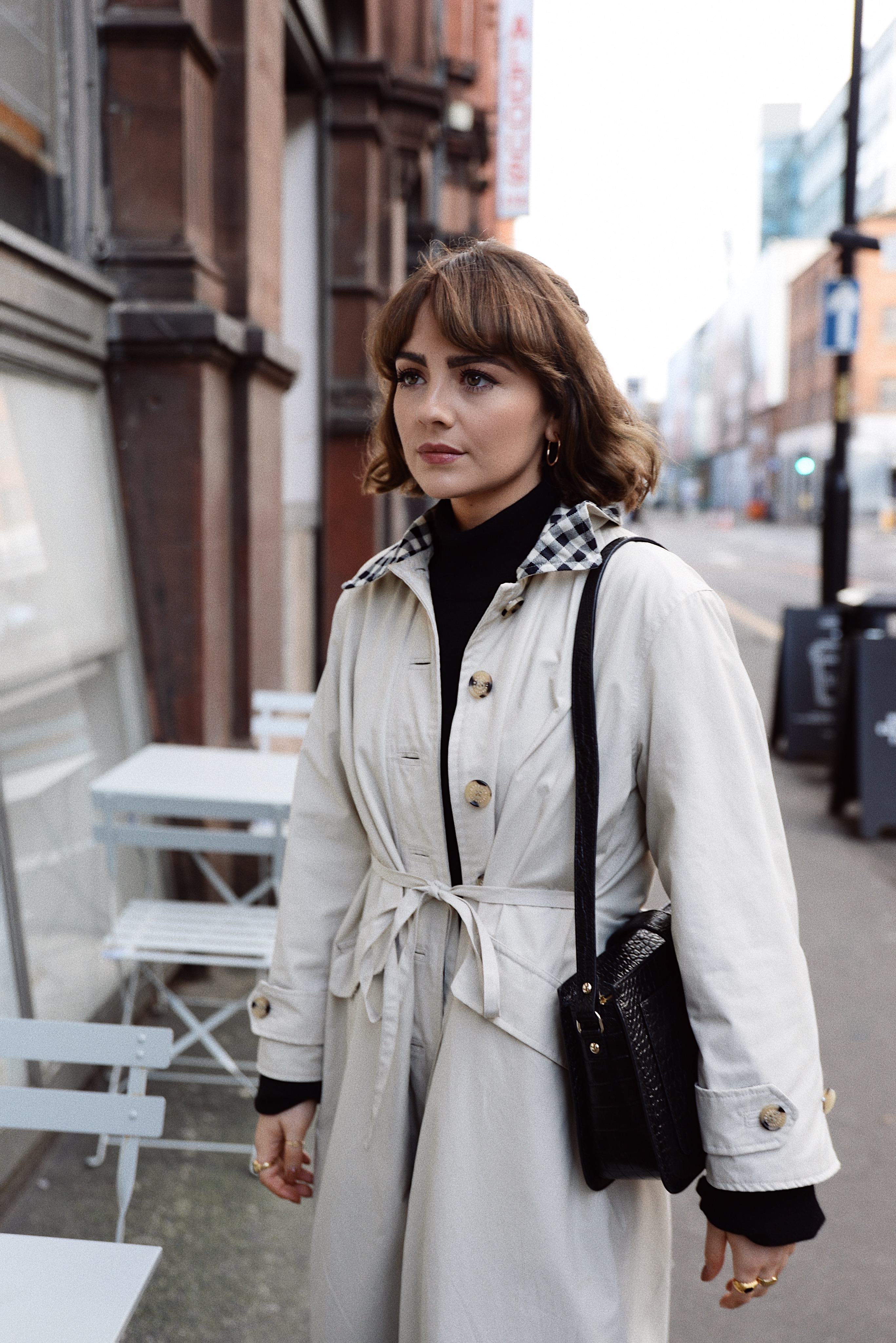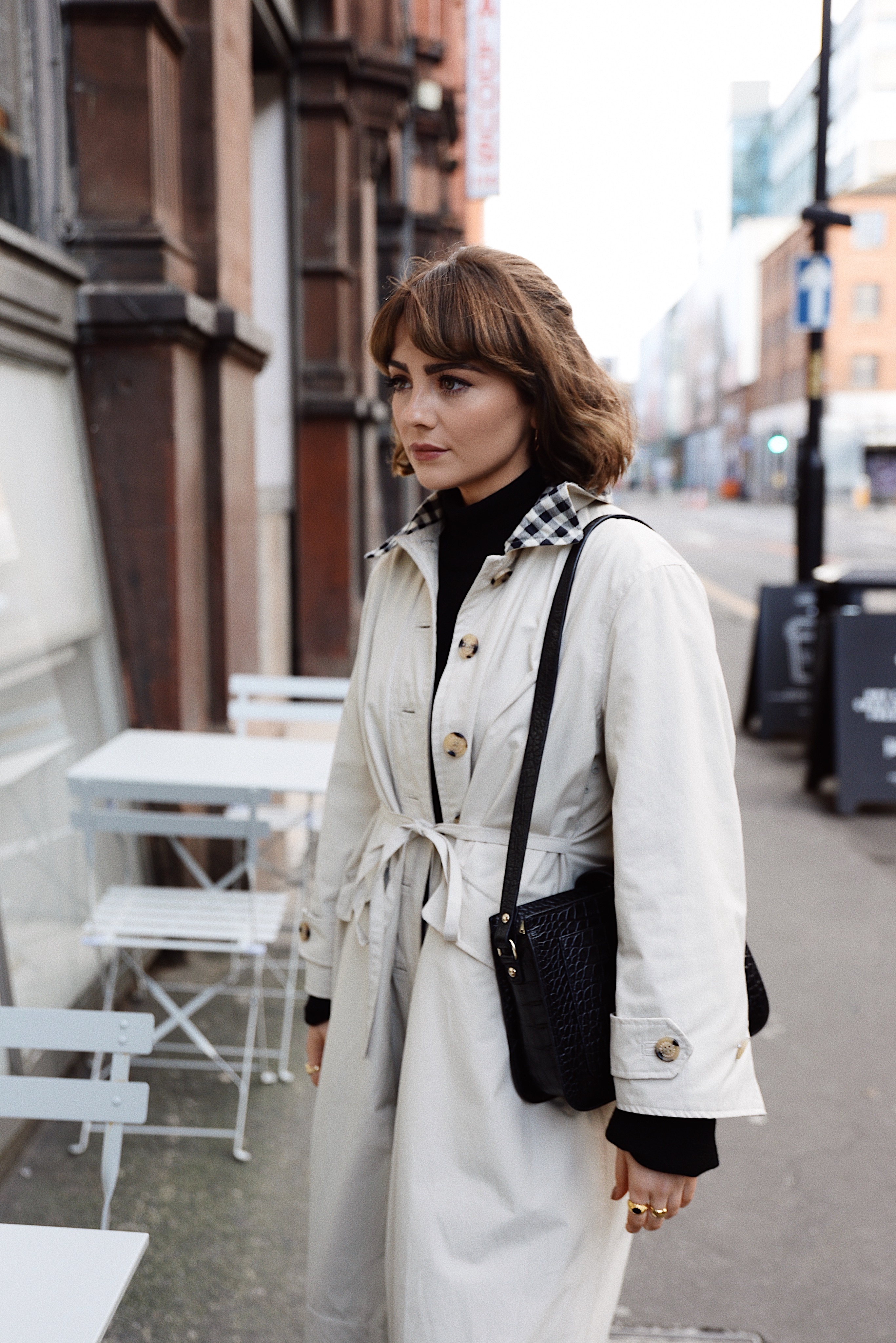 I picked up this Barbour X Alexa Chung trench towards the end of summer last year and it continues to be one of the most *exciting* pieces in my wardrobe. I just love how it transforms such a simple outfit, and I'd really recommend snapping one up if this design ever comes back into stock!
However, I've also had my eye on this Mango beauty that gives a very similar effect in terms of the contrast detail – super chic and looks like such a 'high end' piece. I feel like it would be perfect in Spring with a white T-shirt underneath, some jeans, and a pair of chunky sandals… (basket bag optional to complete the ultimate Parisian/warmer weather version of the one I'm sporting here).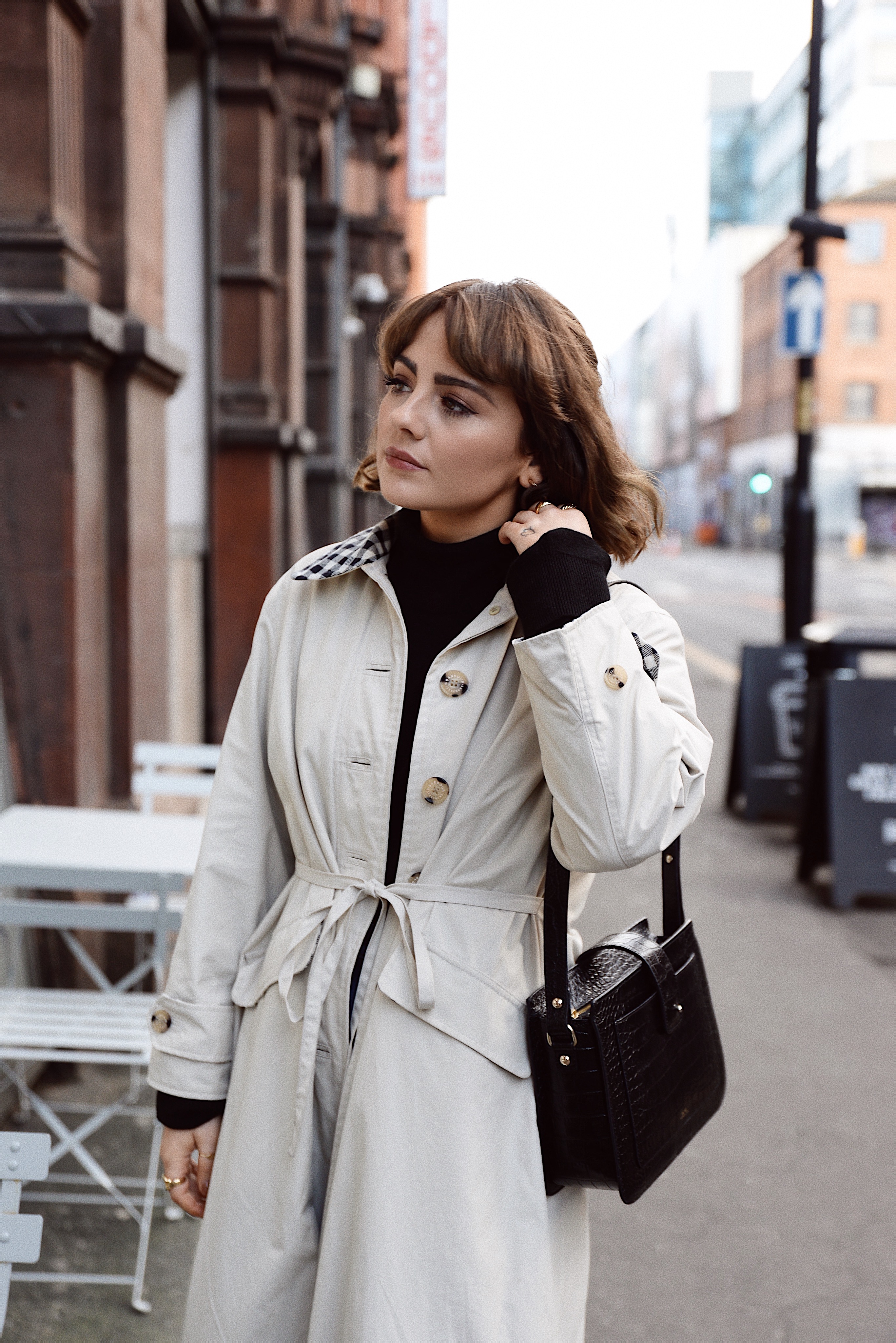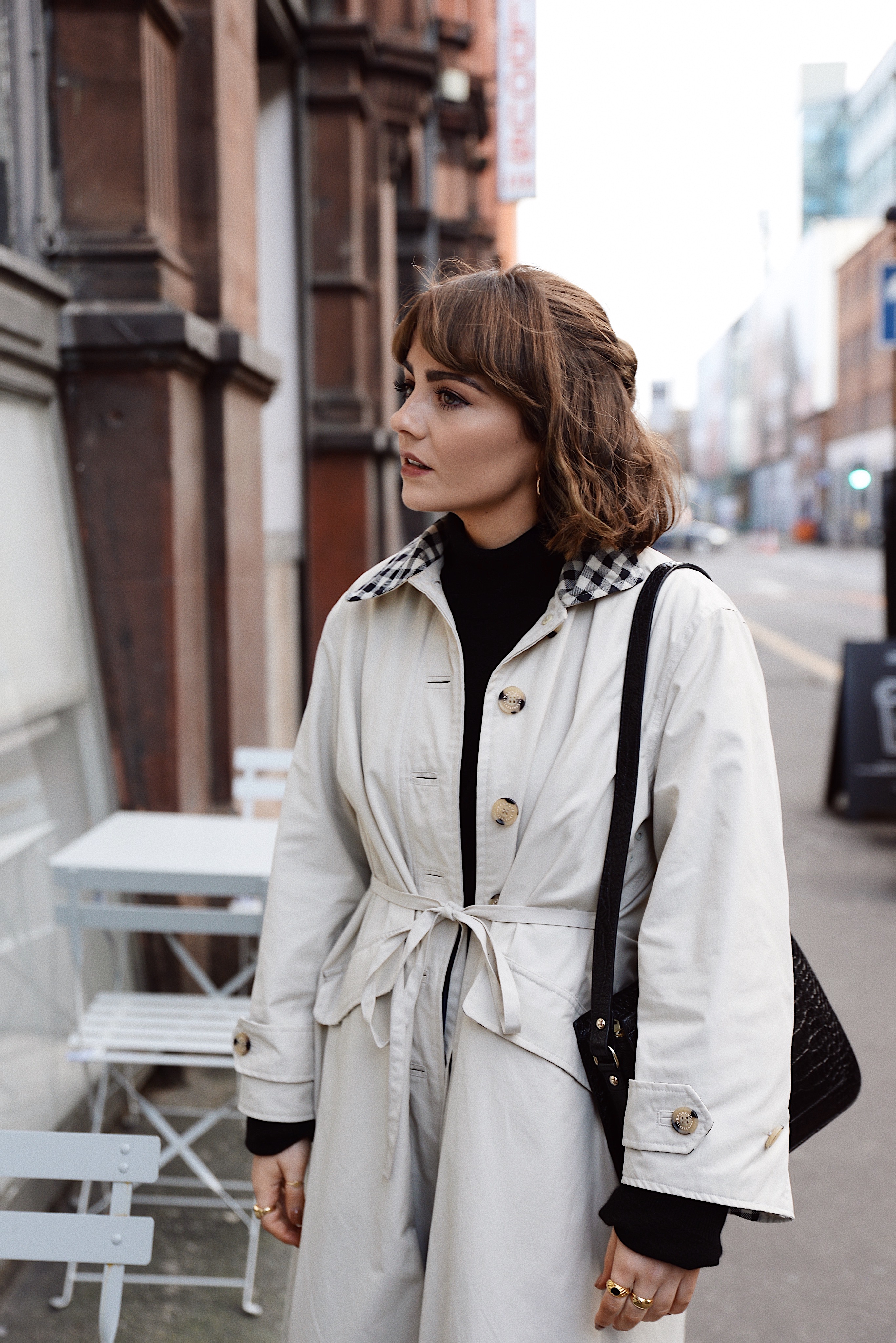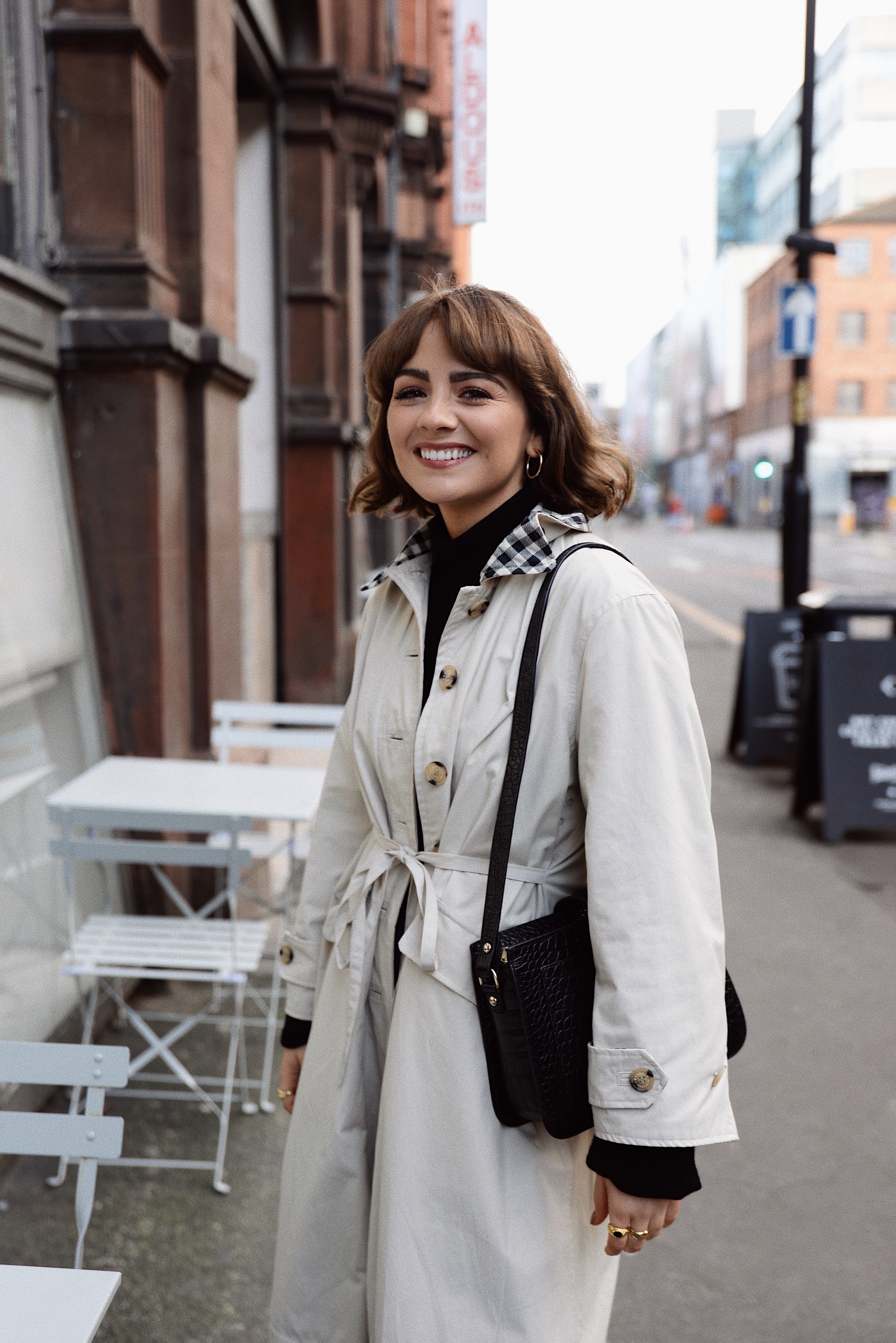 I guess you could say I owe a lot to this sort of look. It's really given me the confidence to experiment beyond it's simple perimeters after years of floundering and not really knowing what my style was as a young teen. Forming an obsession with the likes of  Audrey Hepburn, Jane Birkin, Anna Karina, and Françoise Hardy (to name but a few) has really helped steer my wardrobe choices in a direction that's allowed me to create something that feels like home.
I think when you find an outfit that fits you like a glove and slots into your lifestyle and everything you're trying to say to the world – stick with it and it will naturally evolve over time. For me, at the age of twenty seven, it's gentle/warm colours, and simple basics mixed with statement vintage pieces. It's whatever transforms my mood each morning when I'm getting ready, and it's returning to the pieces I have positive connotations with as much as possible…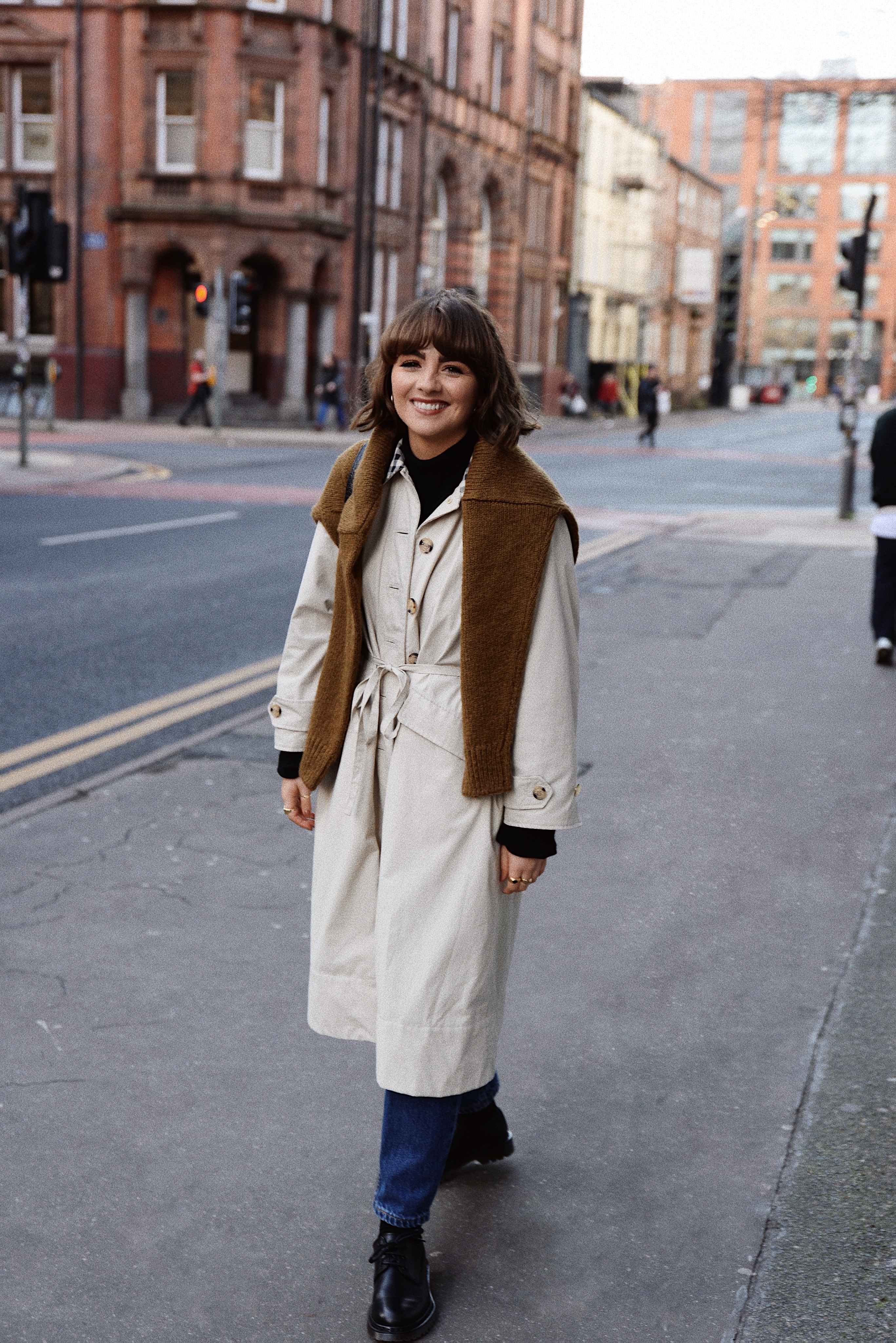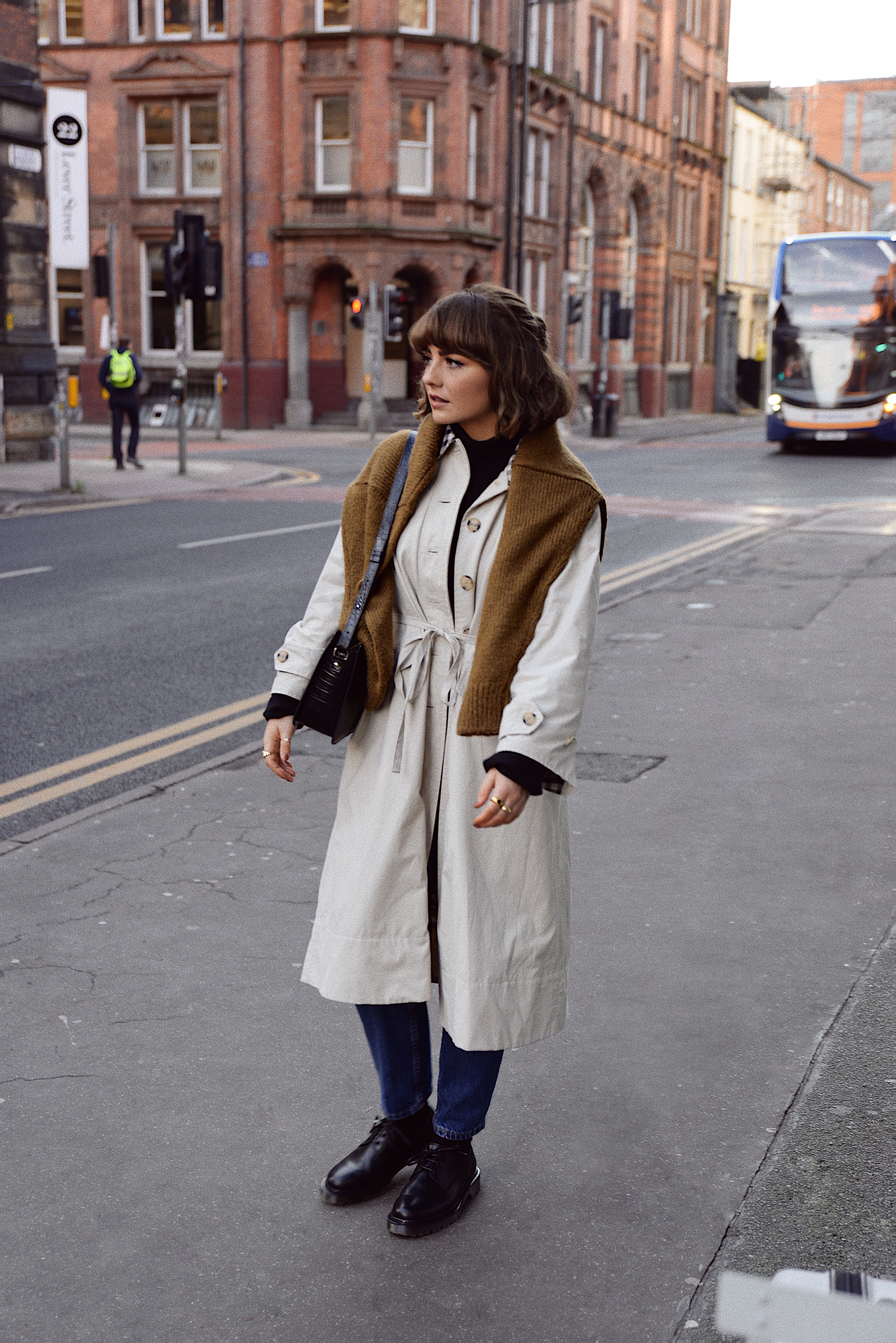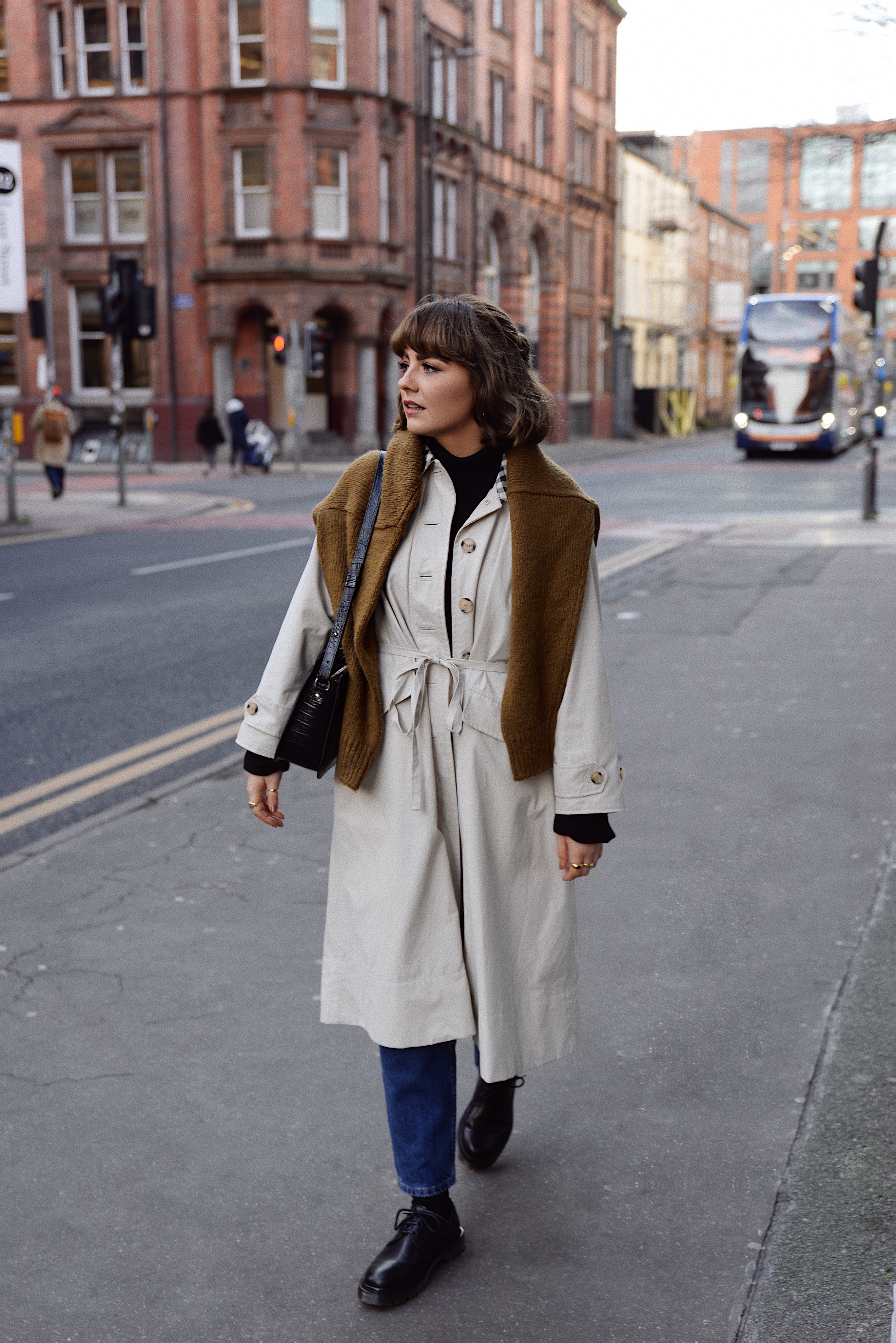 ---
Photographs taken by Catherine Booty 
Trench coat – Alexa Chung X Barbour, Jumper c/o – And Other Stories, Jumper over shoulders – The Frankie Shop Jeans – vintage Levi's, Bag – APC, Shoes – APC (out of stock online/similar here)
SHOP THE LOOK