Every autumn/winter I get so excited about coats! They are obviously an absolute essential when the weather cools down, but it's also one of the more 'investment' pieces that we are likely to invite into our wardrobes. Therefore, I feel like a new winter coat is not something to be taken lightly – it has to look great with a whole array of different outfits, and it obviously has to keep us toasty on those gloomy early morning starts…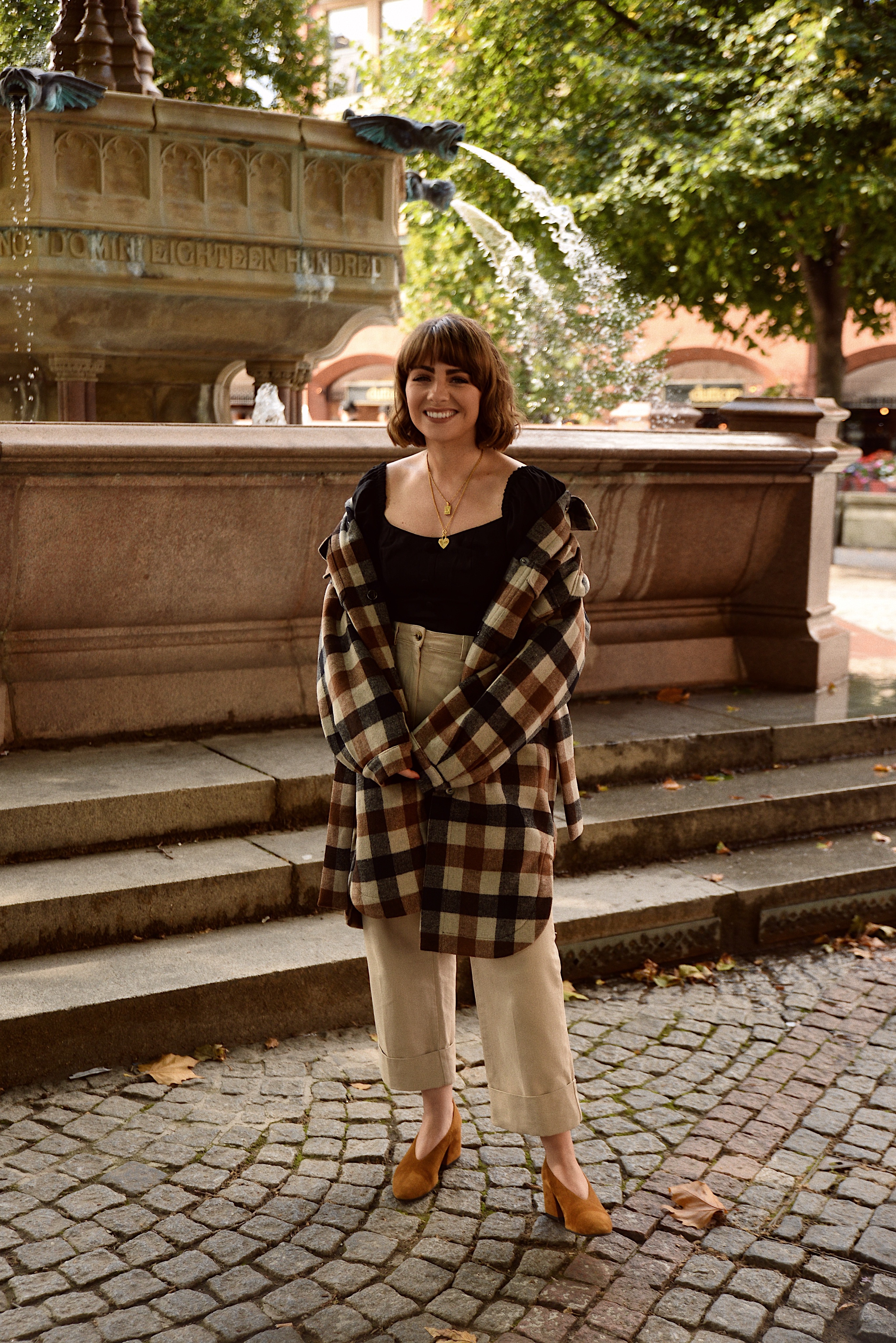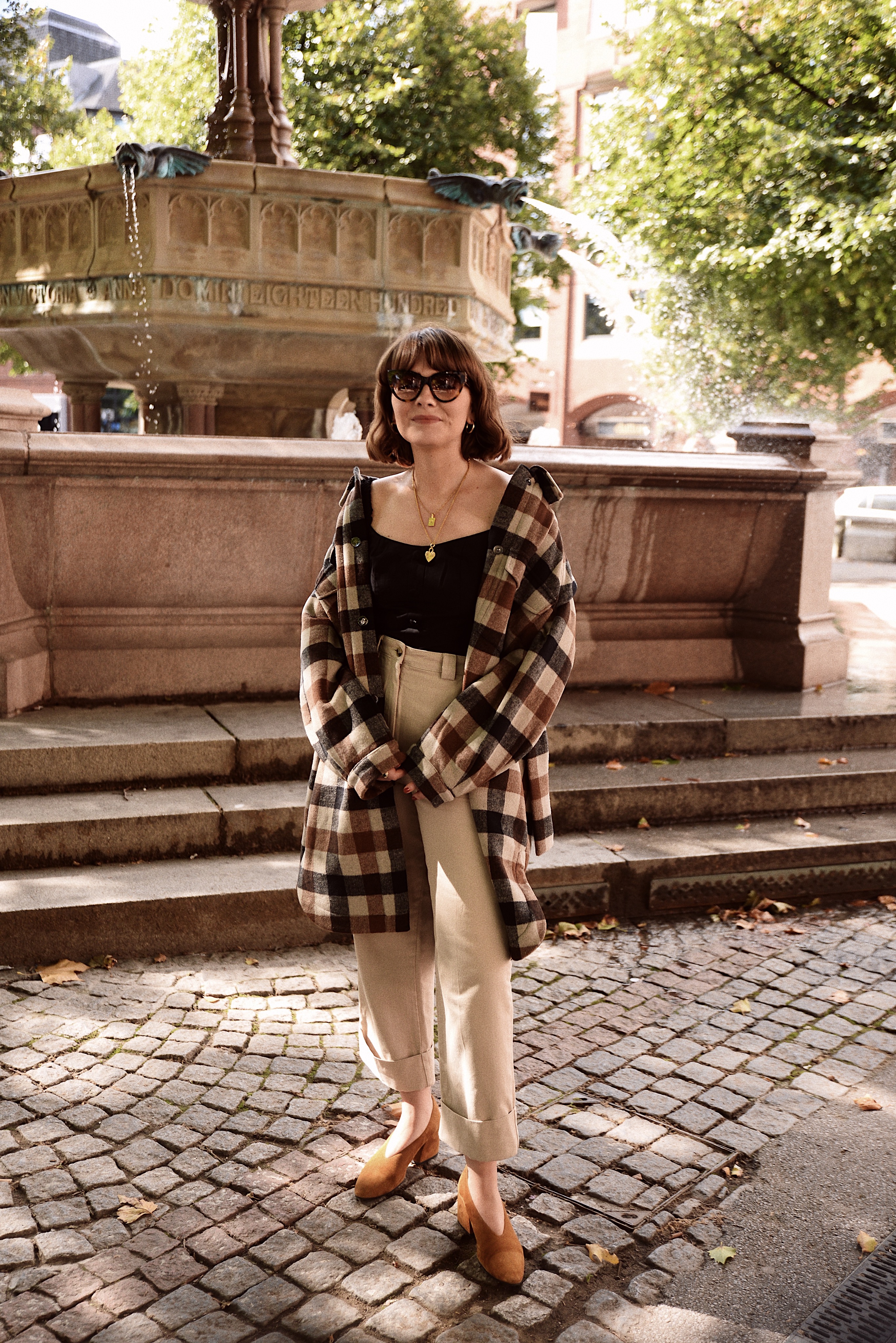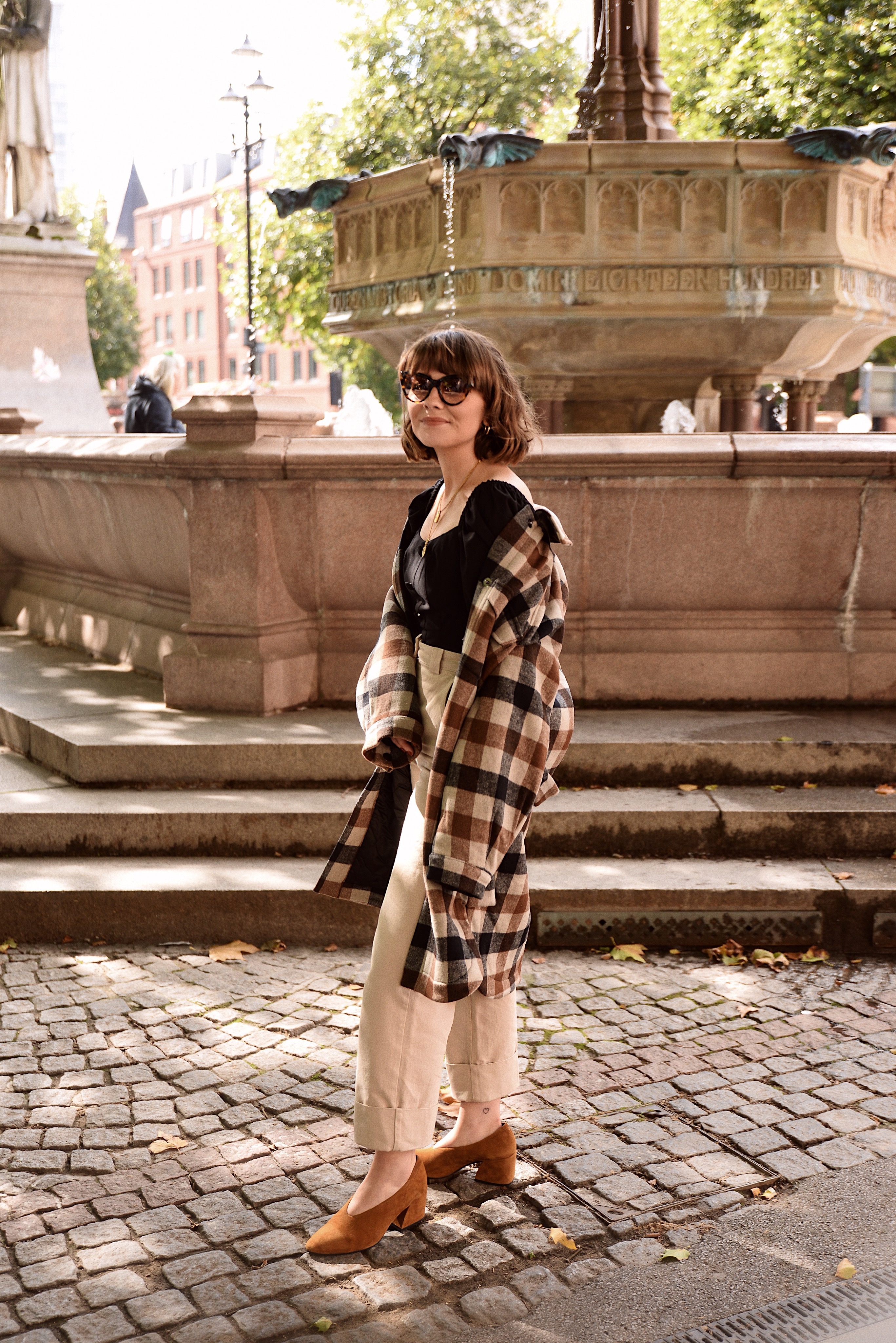 Over the years, I feel as though I've really honed in on a 'winter coat checklist'. I generally prefer long coats, or at least a length that comes past my bum/back of my thighs – I just find that this length keeps me warmer and looks flattering on me. It also has to be quite oversized because I like to be able to fit chunky knitwear underneath without looking like an overstuffed sausage. Lastly, it has to be cosy on the inside and can absolutely not be made of itchy/irritating material!
Something like this checked beauty is ideal because it sets off a lot of the neutral pieces in my wardrobe. It's also nicely oversized but has a waist tie so I can create two different looks with it depending on my mood. The check print is super classic and the colours don't feel like anything I'll get bored of anytime soon…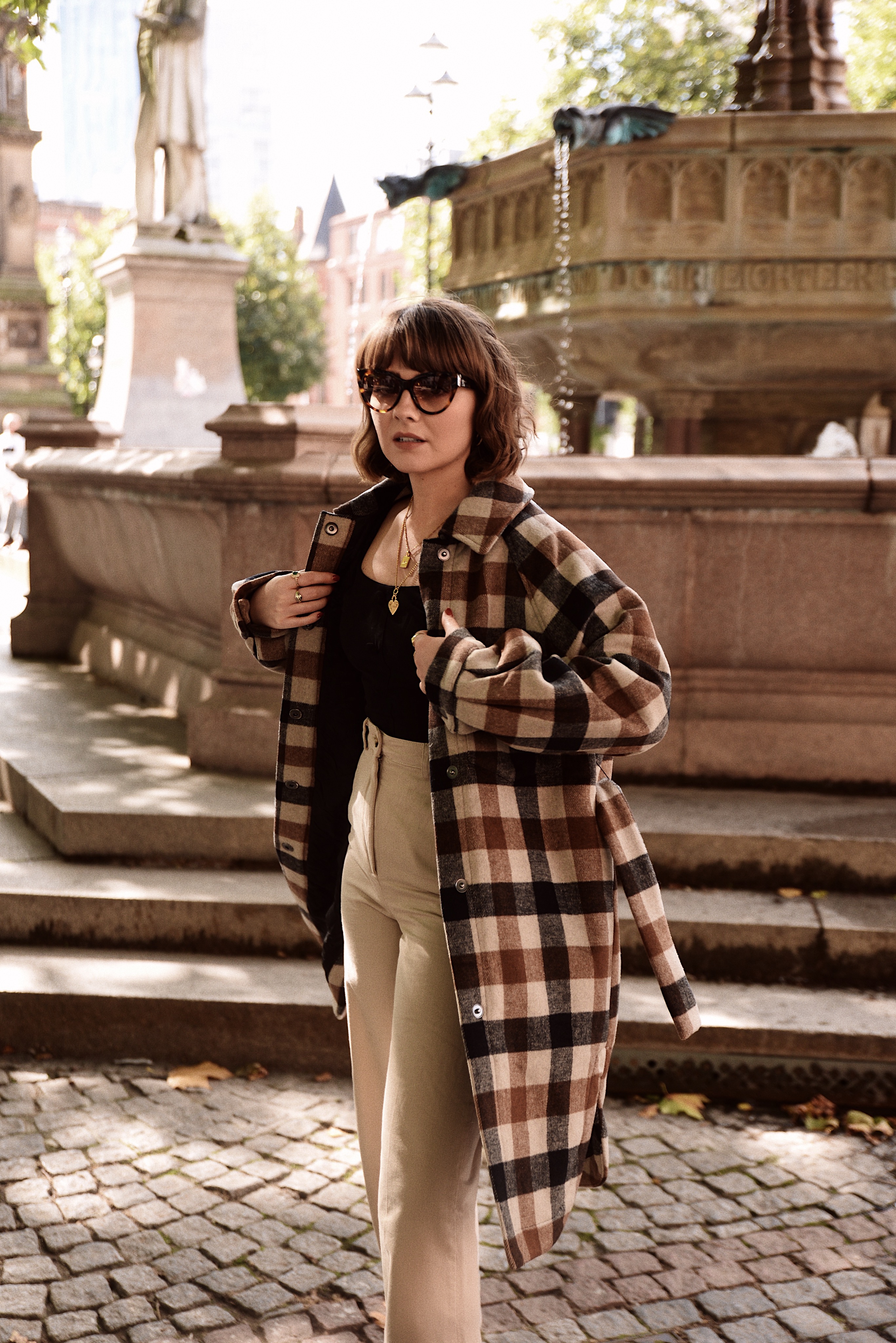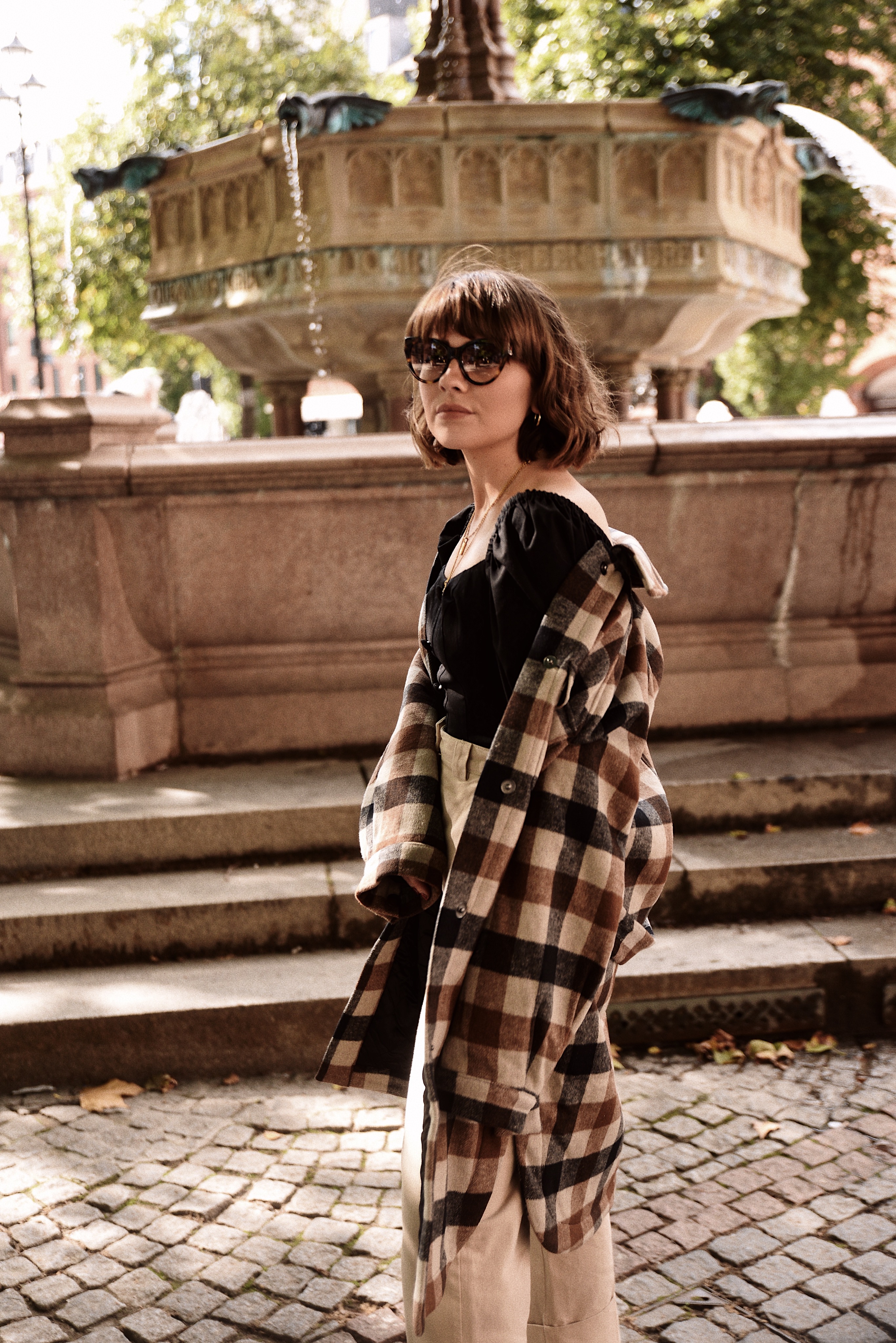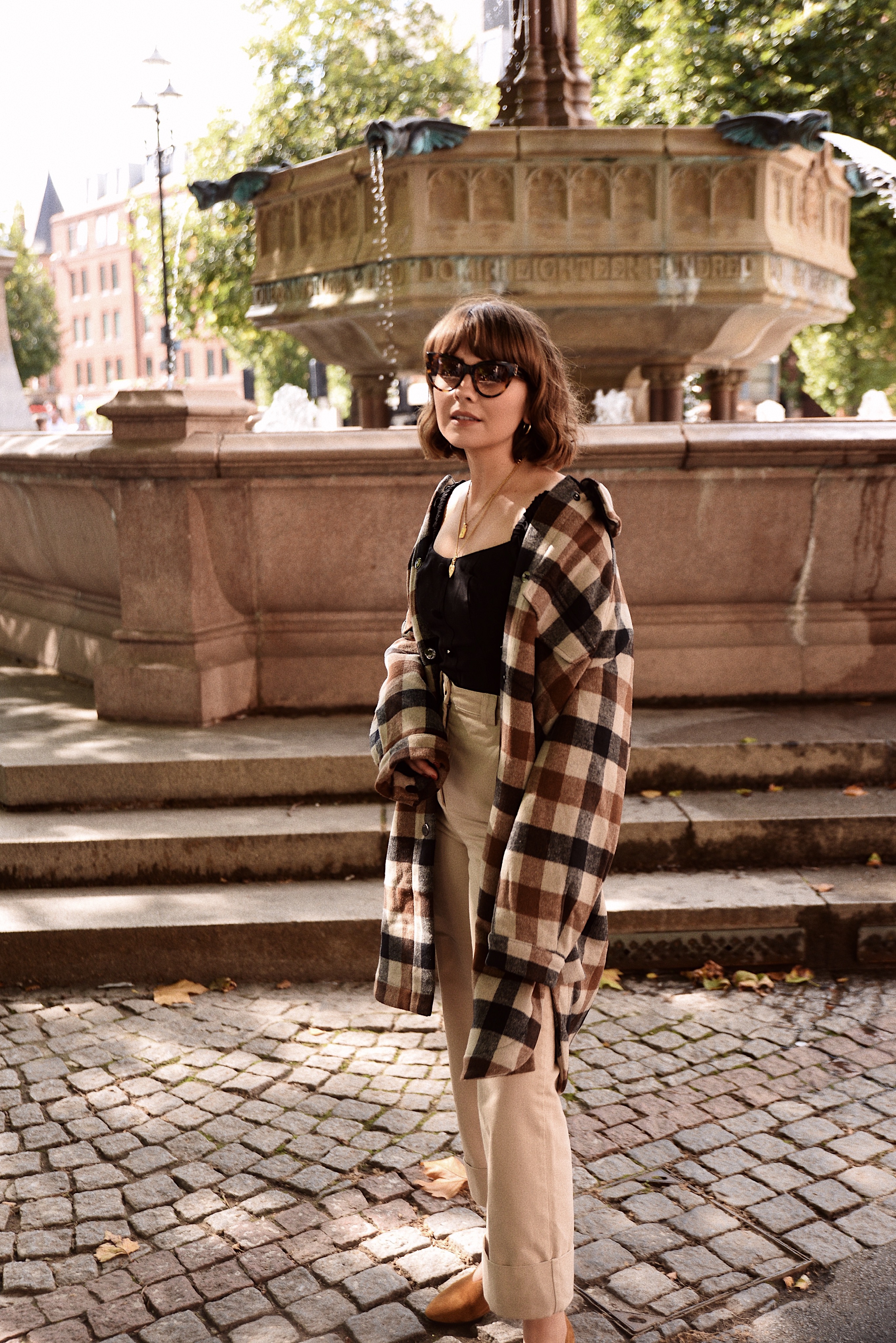 Most importantly, there's pockets everywhere! So it's just perfect for someone like me that's constantly carrying around the kitchen sink. There's plenty of room to safely carry the essentials when I need to be hands free…
It's by a new brand on my radar called Second Female. It's the first piece I've ever tried from them and now I'm really keen to try out more from their autumn/winter collection. They are a Scandi brand so it's worth noting that I have a size small in this coat and it's pretty huge. Luckily I love the oversized look but I know not everyone is comfortable with it so just something to bare in mind if you're thinking of snapping one up!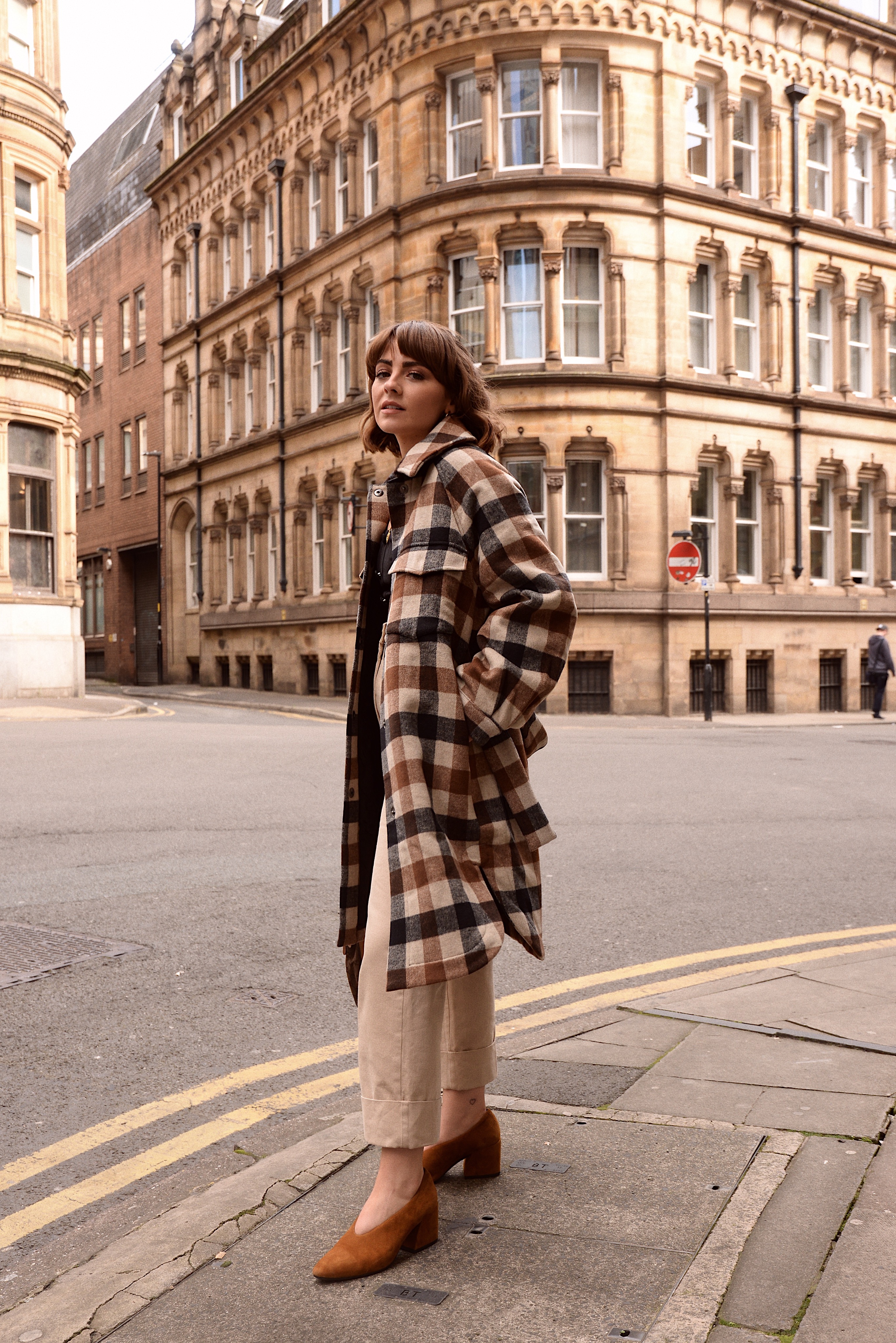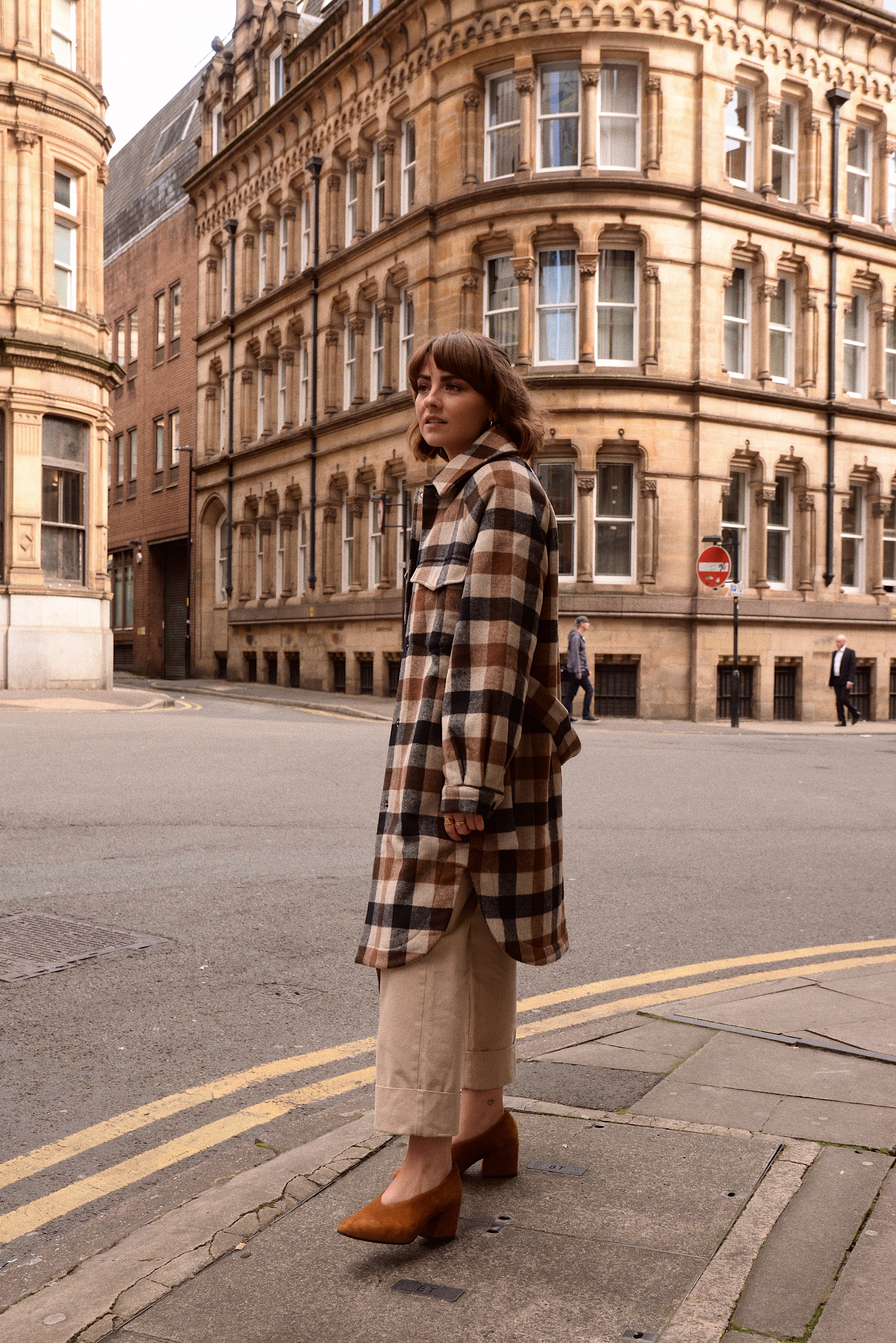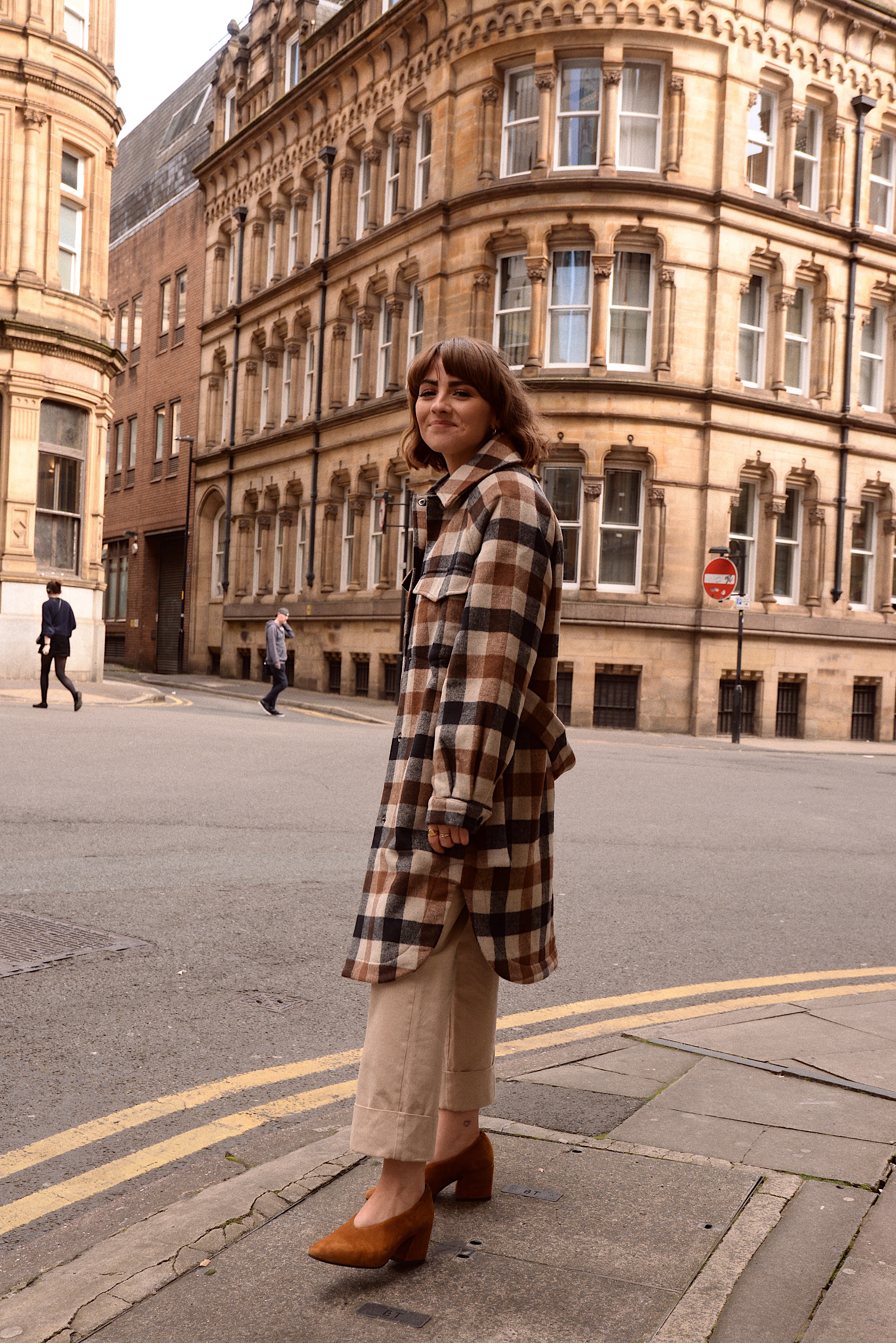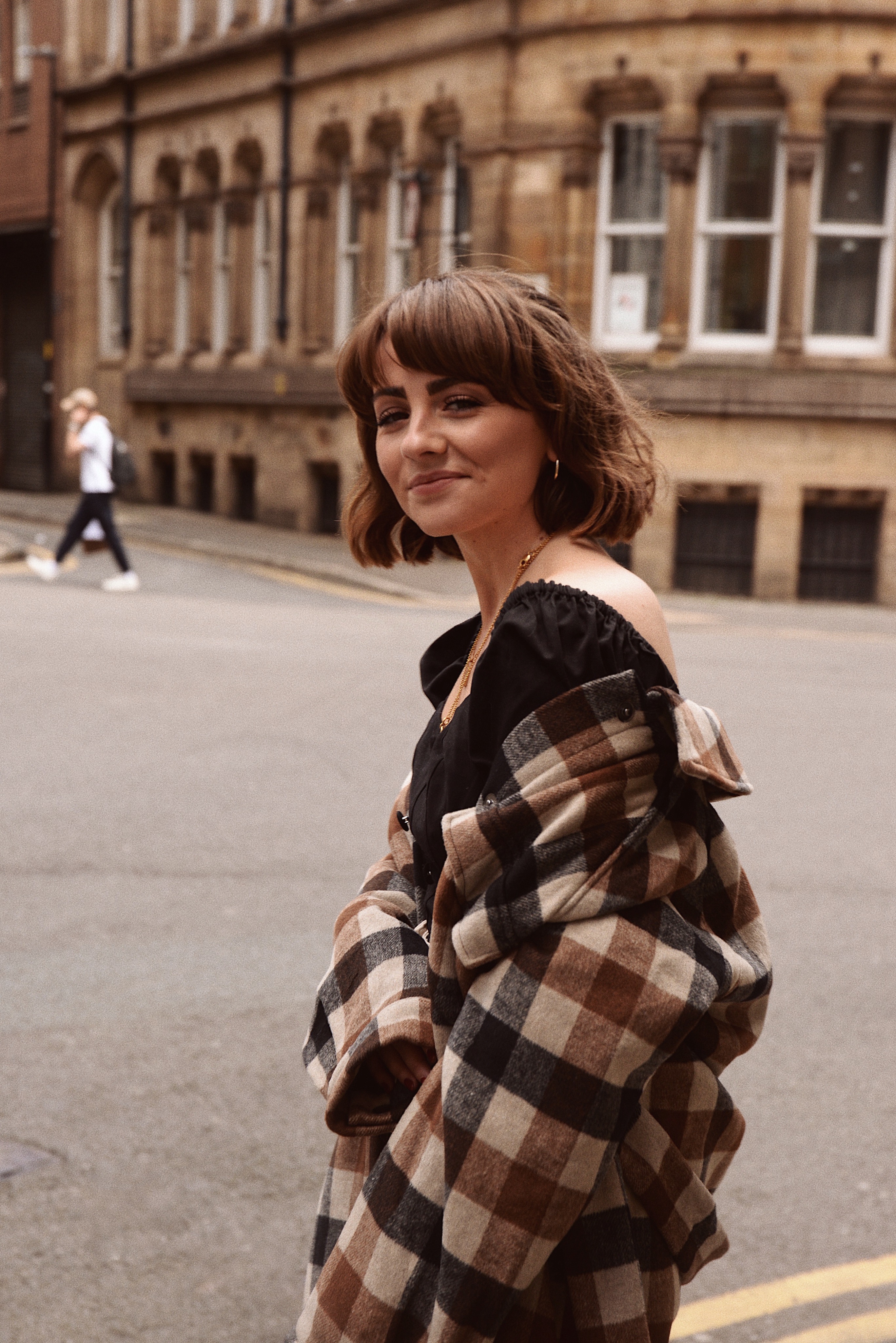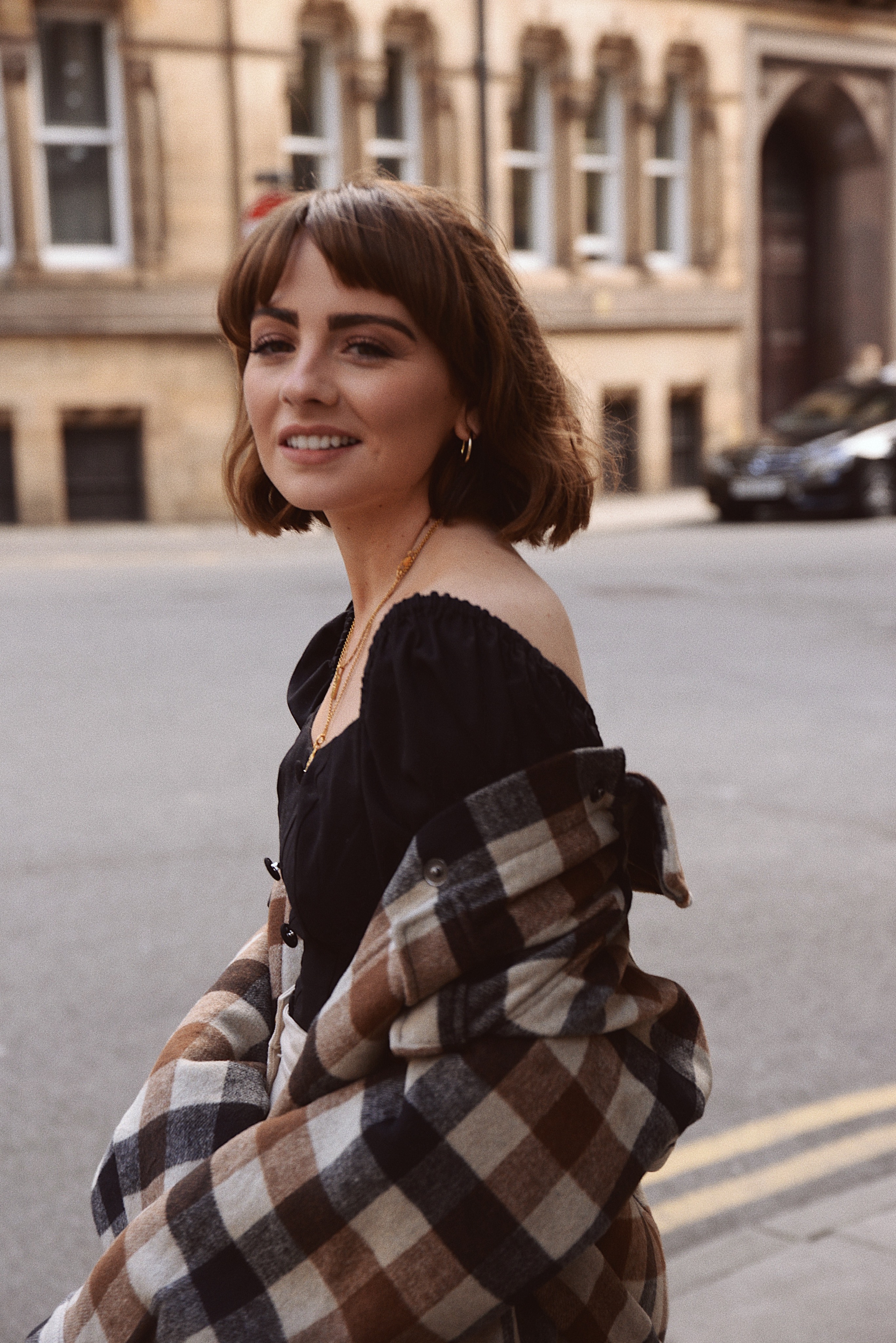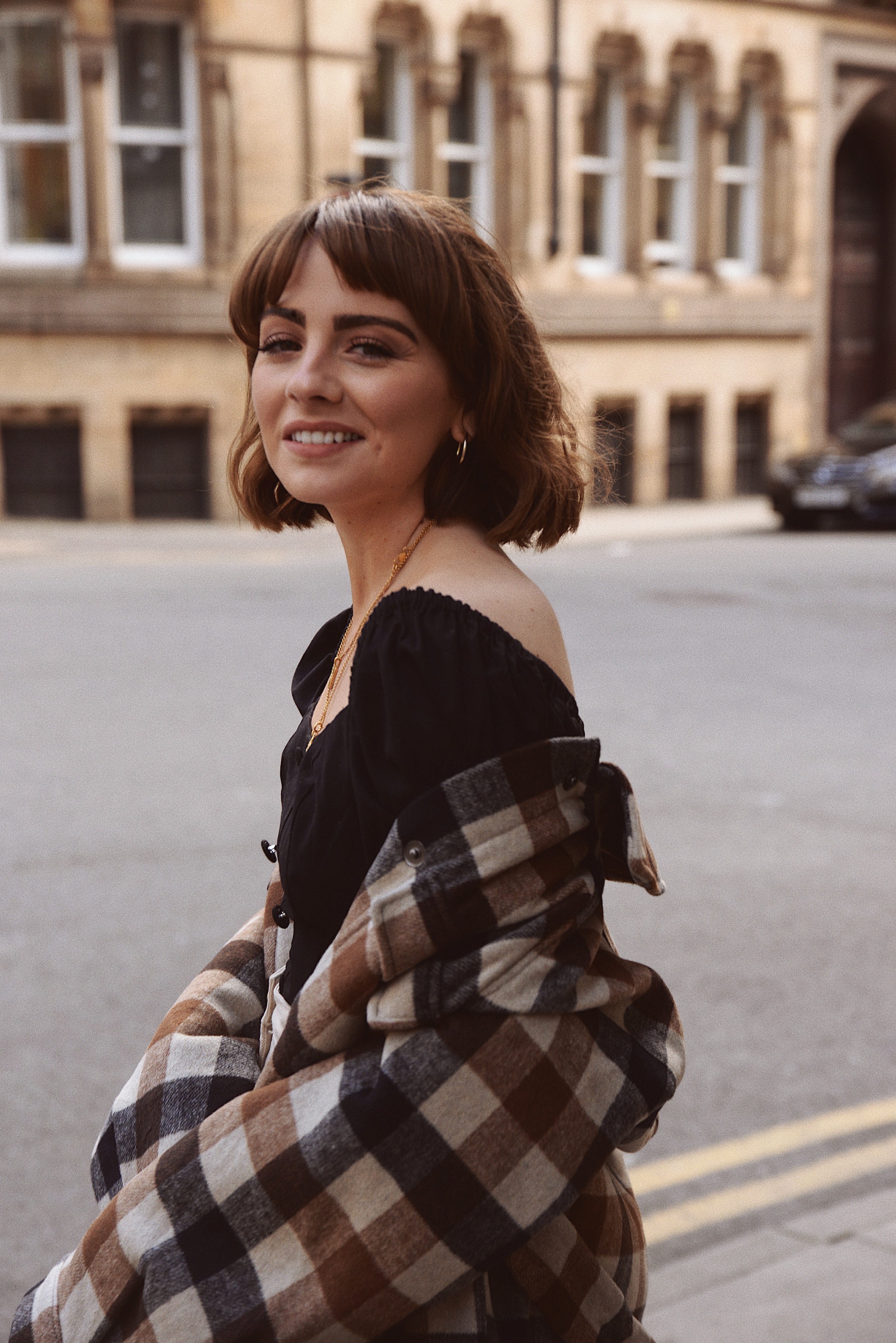 I'm heading to Paris for the rest of the week and I couldn't be more excited to get back to my favourite city! It feels like a little 'home away from home' these days, and always leaves me feeling inspired and eager to create new stuff again. I don't think this coat will fit into my suitcase unfortunately, but I'm naively praying for some blue skies whilst we are there…
It's going to be a really nice chilled trip as I'm taking my Mum with me for her birthday, but I'm sure I'll shoot lots of film with me throughout our stay. I hope you guys have a wonderful rest of the week and I'll be back soon with a big old photo diary from Paris, along with a run down of everything we got up to. I have a long list of new places I want to visit that mostly involve food, but also the brand new Rouje store which I'm very excited to see in real life…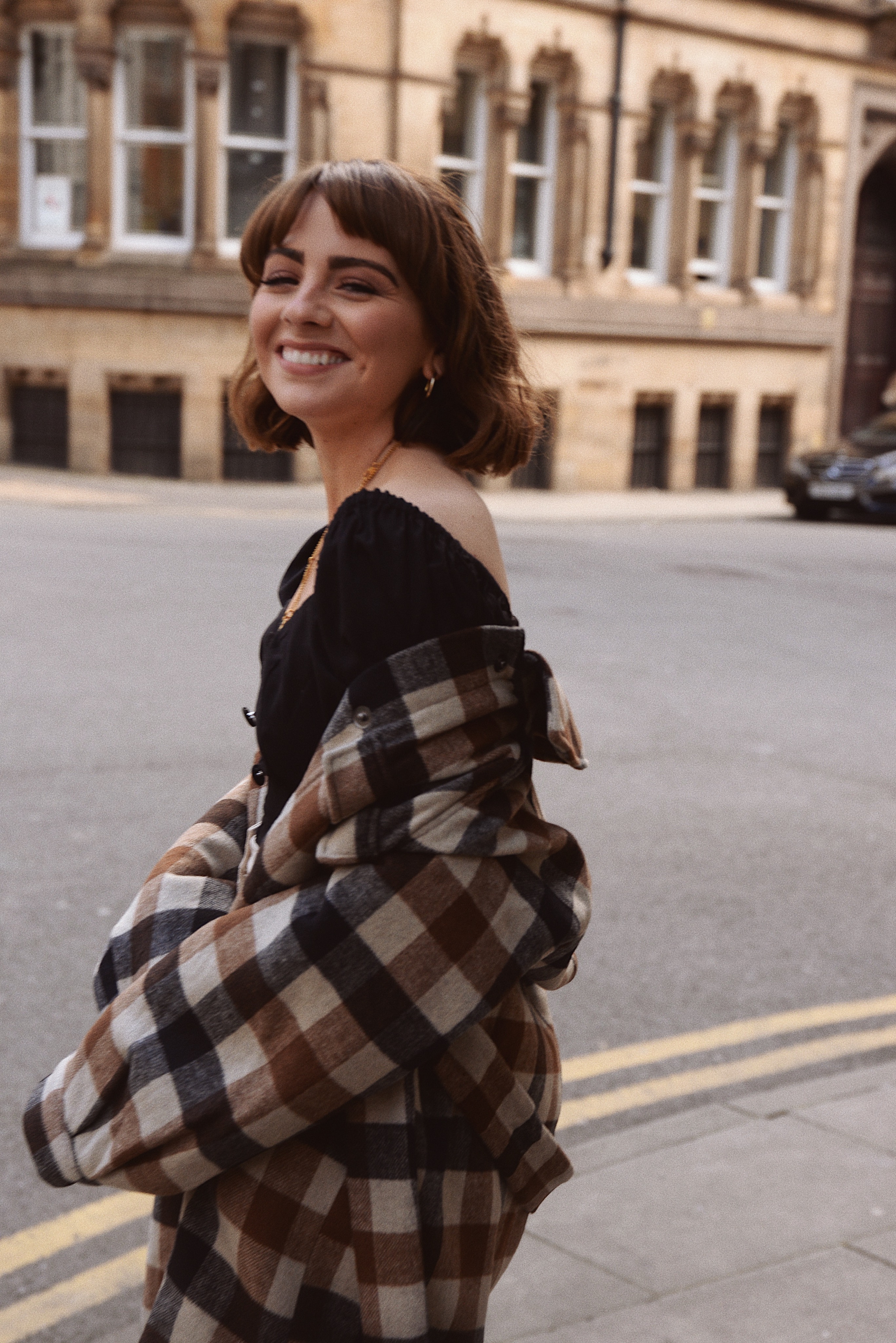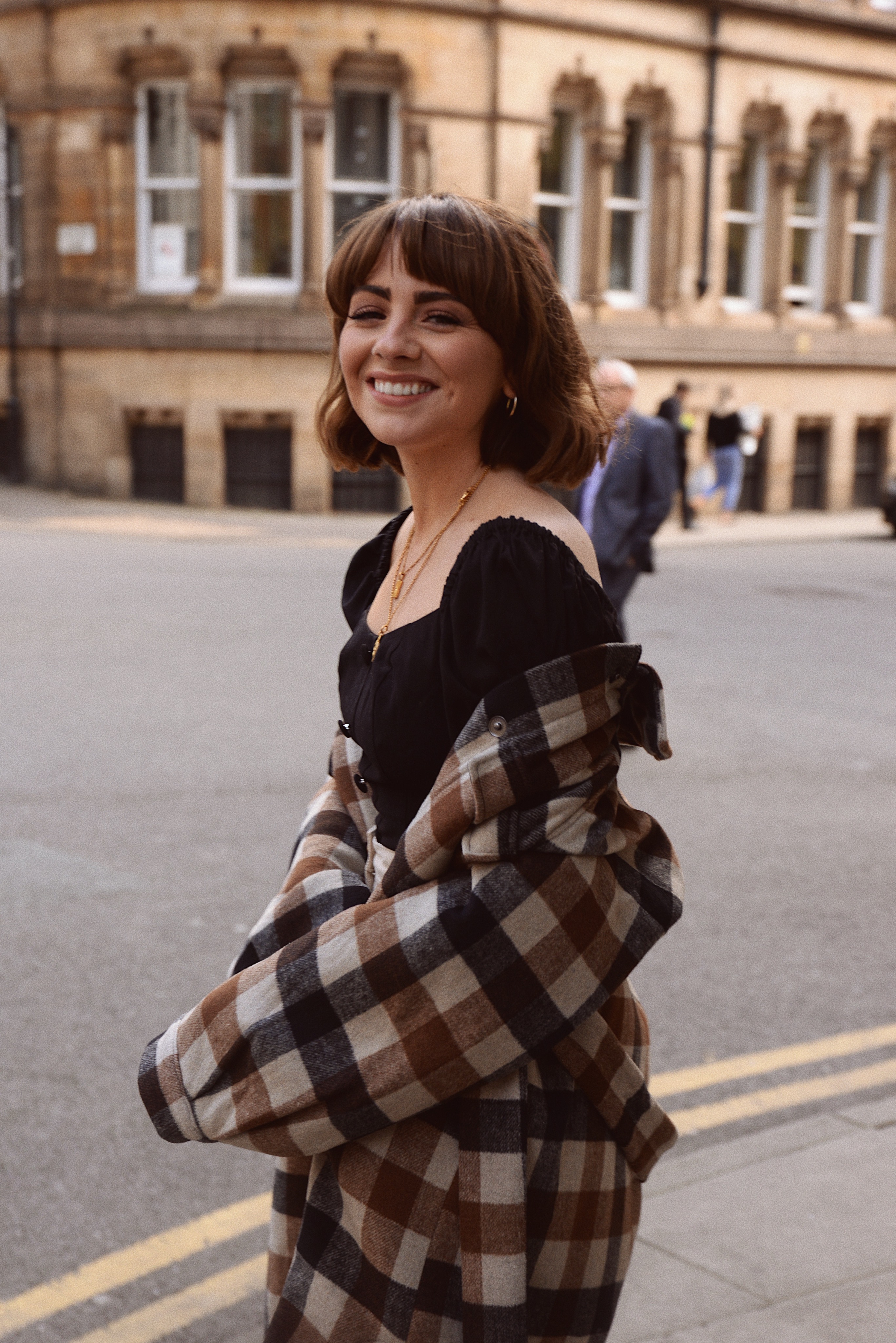 ---
Photographs taken by Catherine Booty 
Coat c/o – Second Female, Top c/o – And Other Stories, Jeans c/o – H&M, Shoes – Vagabond, Sunglasses – Gucci
SHOP THE LOOK