I recently packed all of my 'high summer' clothing away and started to sort through my autumn/winter pieces to gage where I had any gaps. It's something I like to do around this time of year so that I feel prepared when the cooler weather hits. I feel like this summer has absolutely flown by, but I'm really looking forward to layering, and not worrying about whether my summer dress is going to blow up on the stroll into town…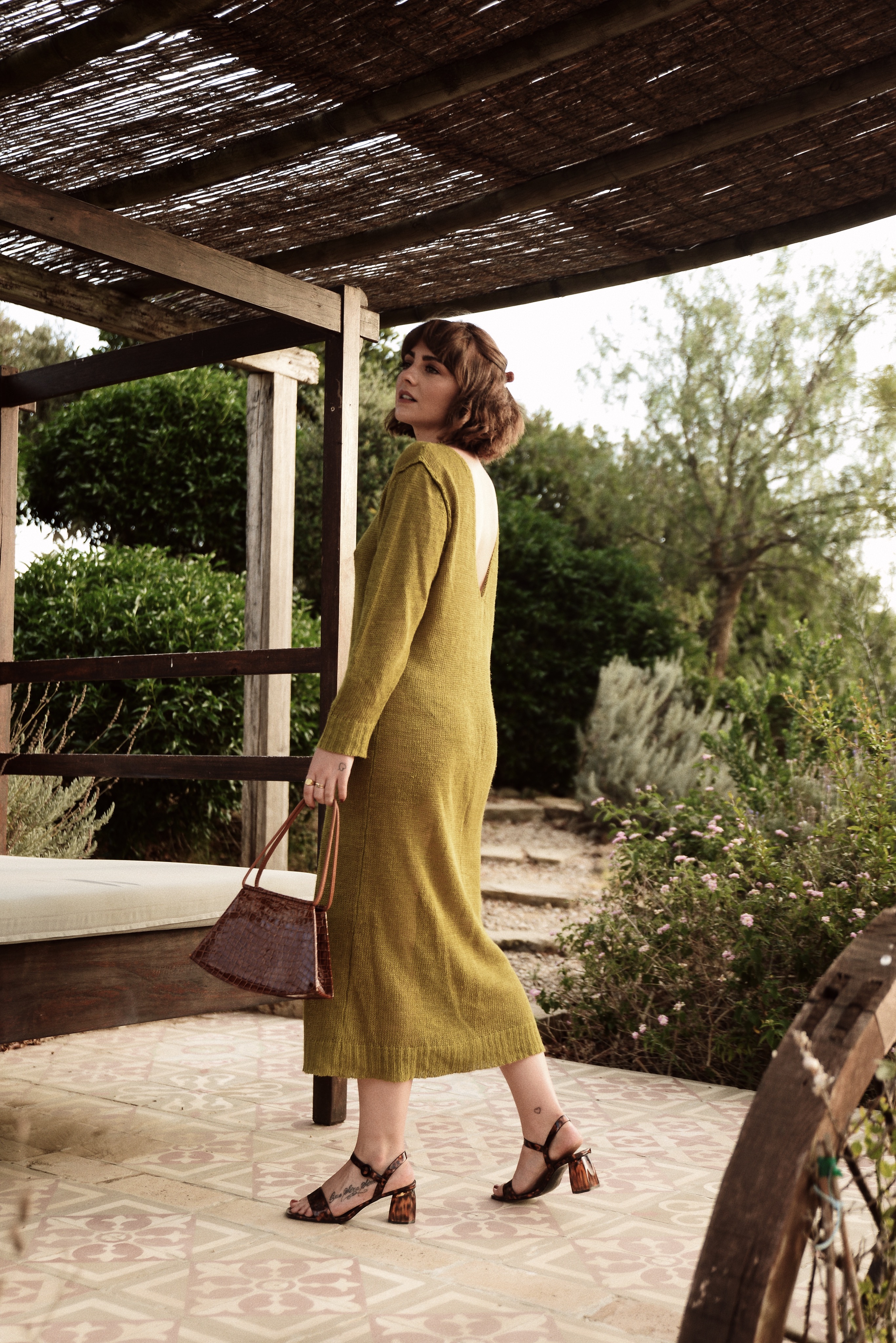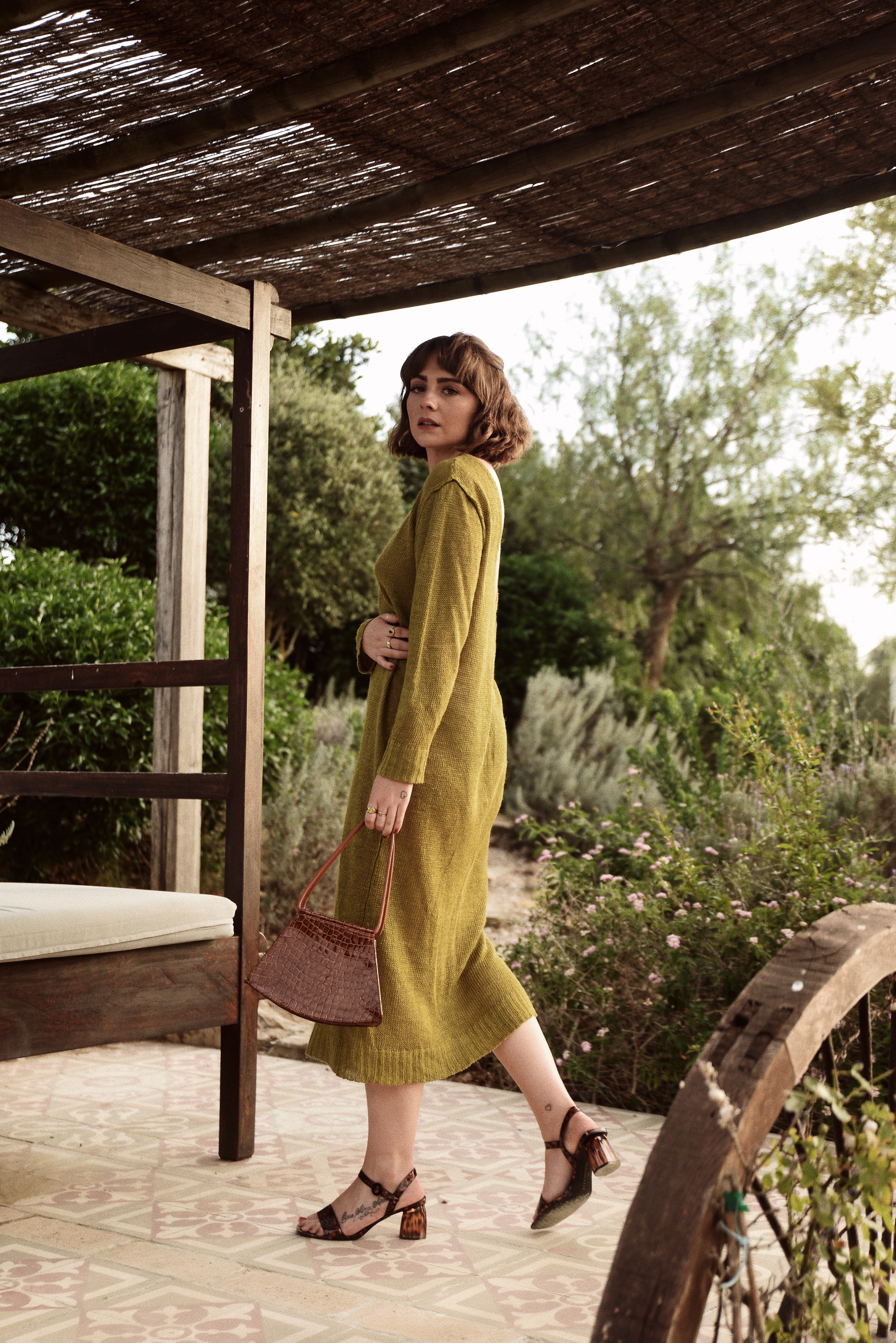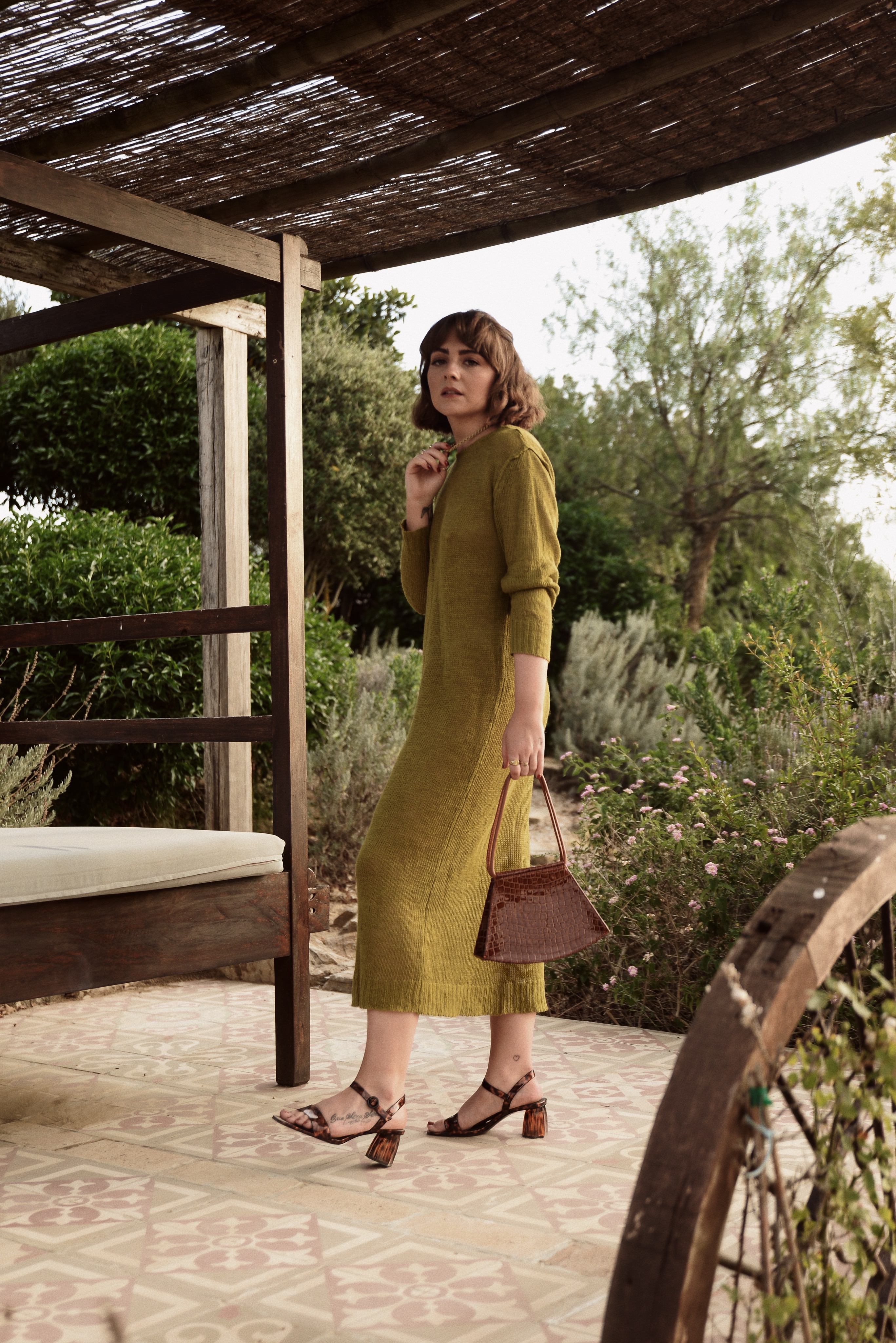 I shot these images with Catherine when we went to work in Spain for a few days earlier this month! I really love how they turned out. Despite it being a warm evening, there's something about them that signifies the end of summer for me. I chose to wear my beloved Free People dress that I've raved about all summer – the perfect knitted beach dress that also happens to make me feel like a million dollars whenever I slip into it… 
I think it's the green and brown tones that feel as though everything is shifting towards a new season. I've had so much fun wearing this dress for various summer adventures, and I did feel a little bit sad here knowing that I was probably wearing it for the last time this year. I guess it's knitted, so I could find a wear to style it up for the cooler season, but it's a really fine knit that's also quite see through!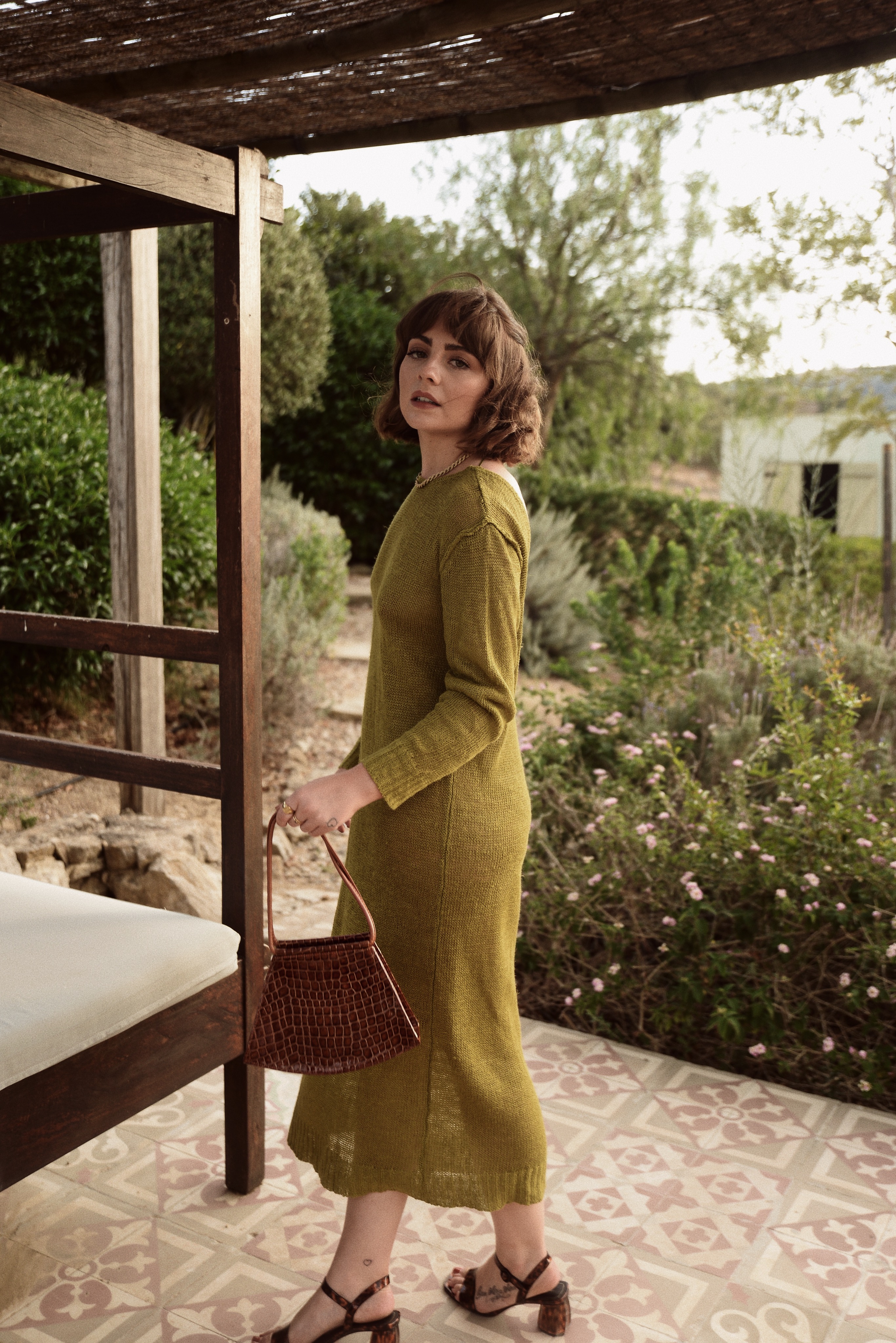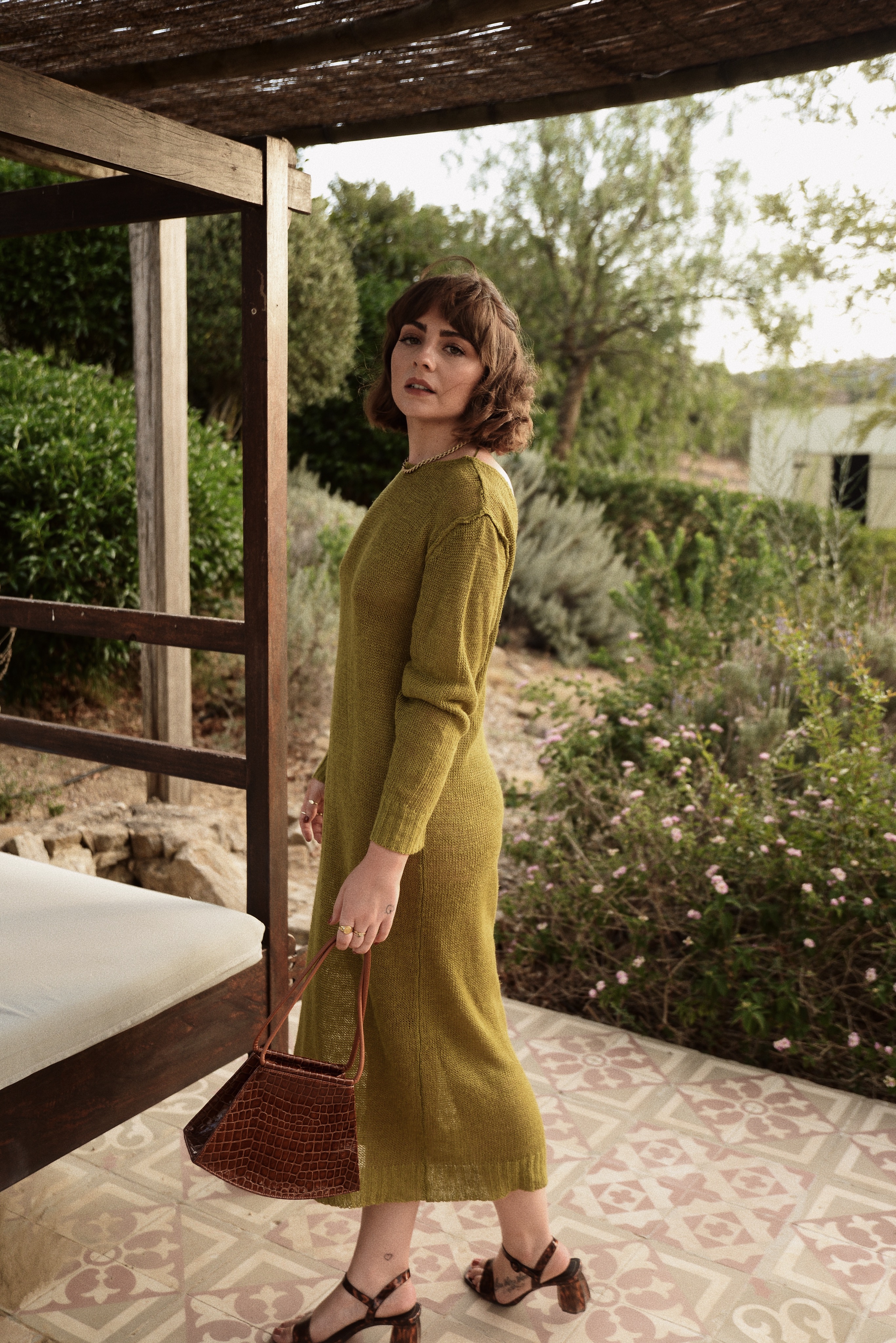 I think I always feel a bit dull at this time of year – it's that weird sort of in-between phase where I don't quite feel like one thing or the other. There are days that still feel like summer, and mornings that bring that autumn chill with them – the kind that reminds you that the shorter days are on their way. As much as autumn is my favourite season to dress for, summer always seems to be too short…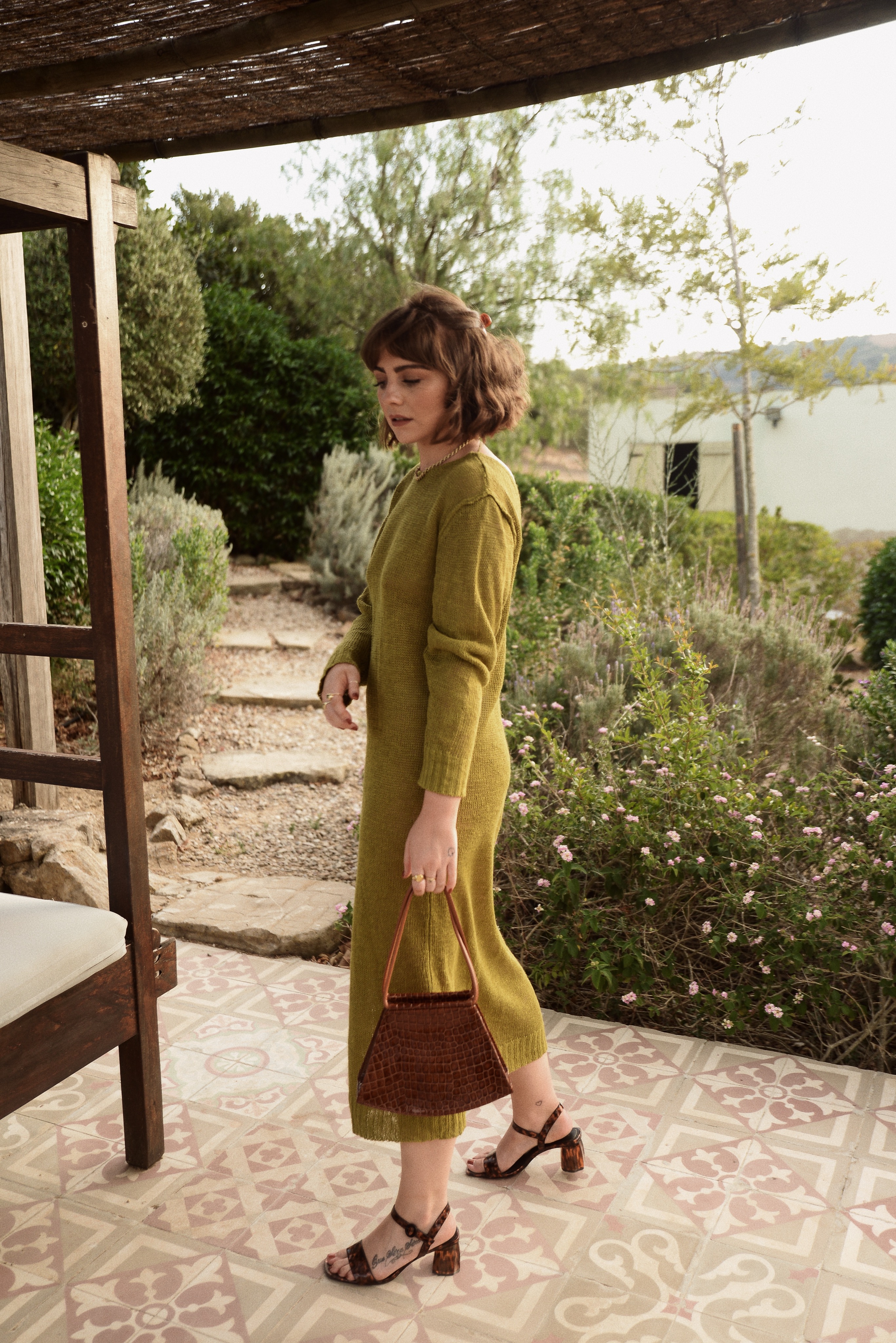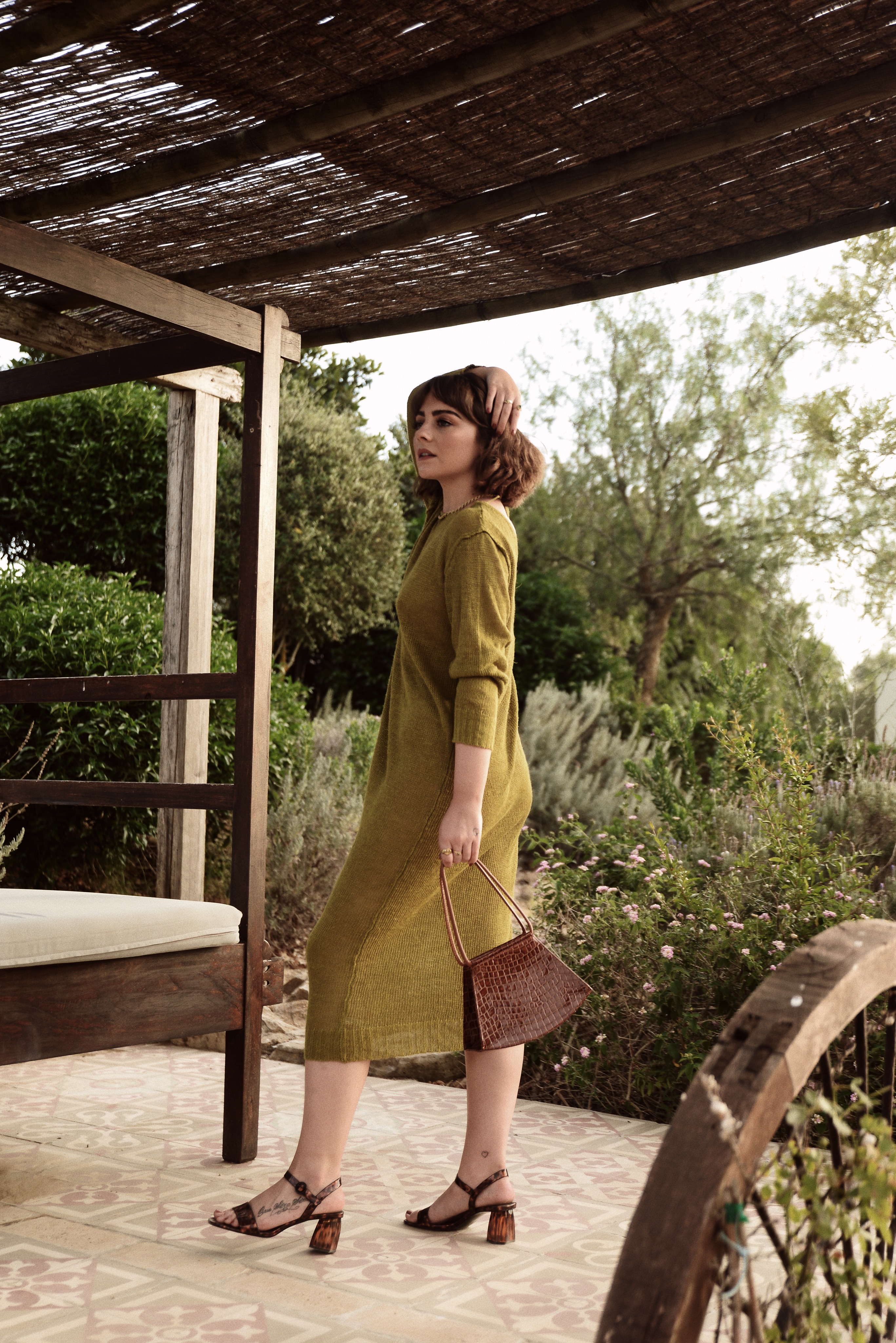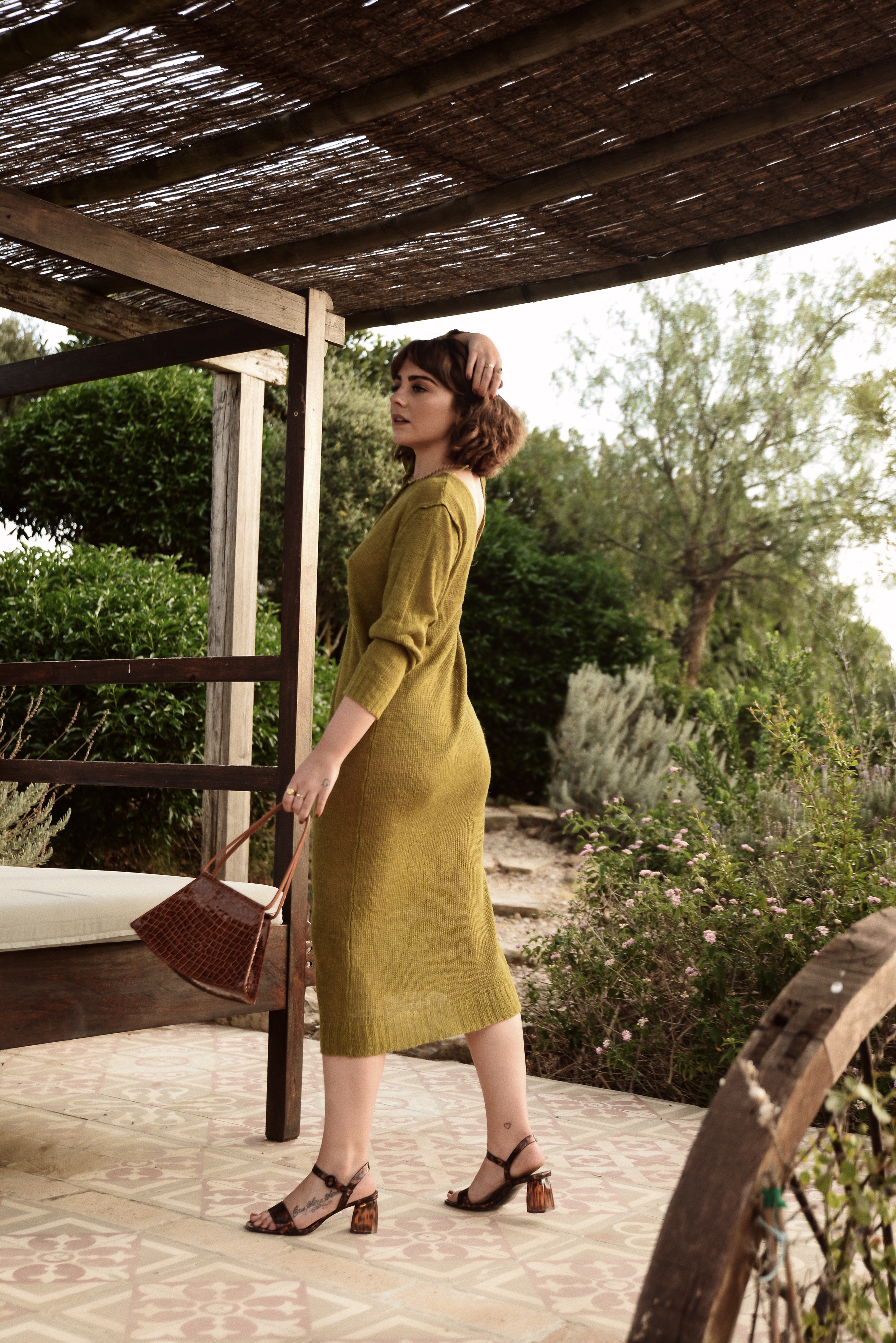 I'm trying to combat any 'end of summer sorrows' by keeping myself busy and organising some little trips to look forward to. I'm at home for a couple of weeks now, but I have a few exciting things coming up in October which I'm very happy about. I feel so lucky that I get to move around so much with my work, it's truly one of the best parts about what I do, and I really feel as though I've crammed in lots of adventures already this year.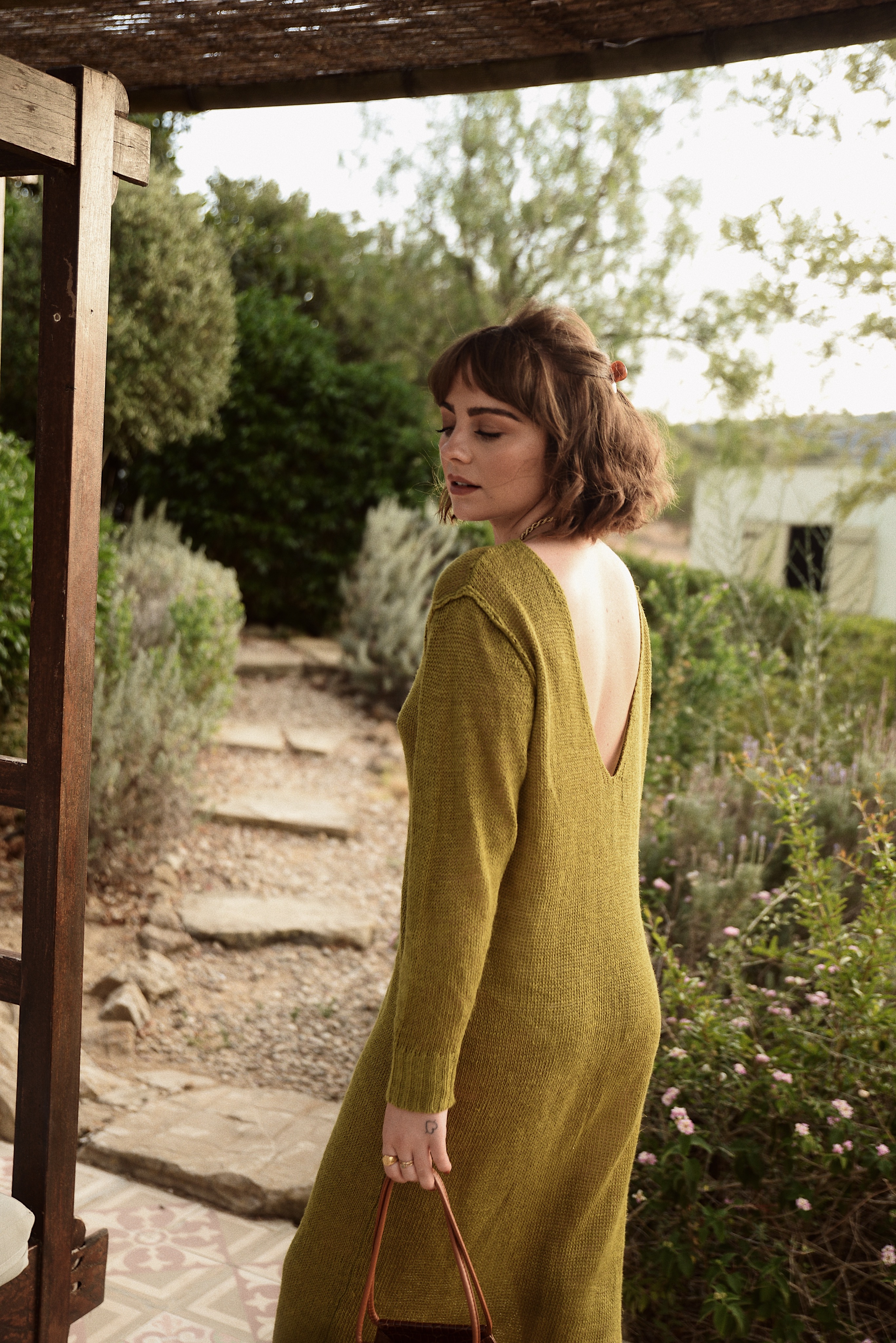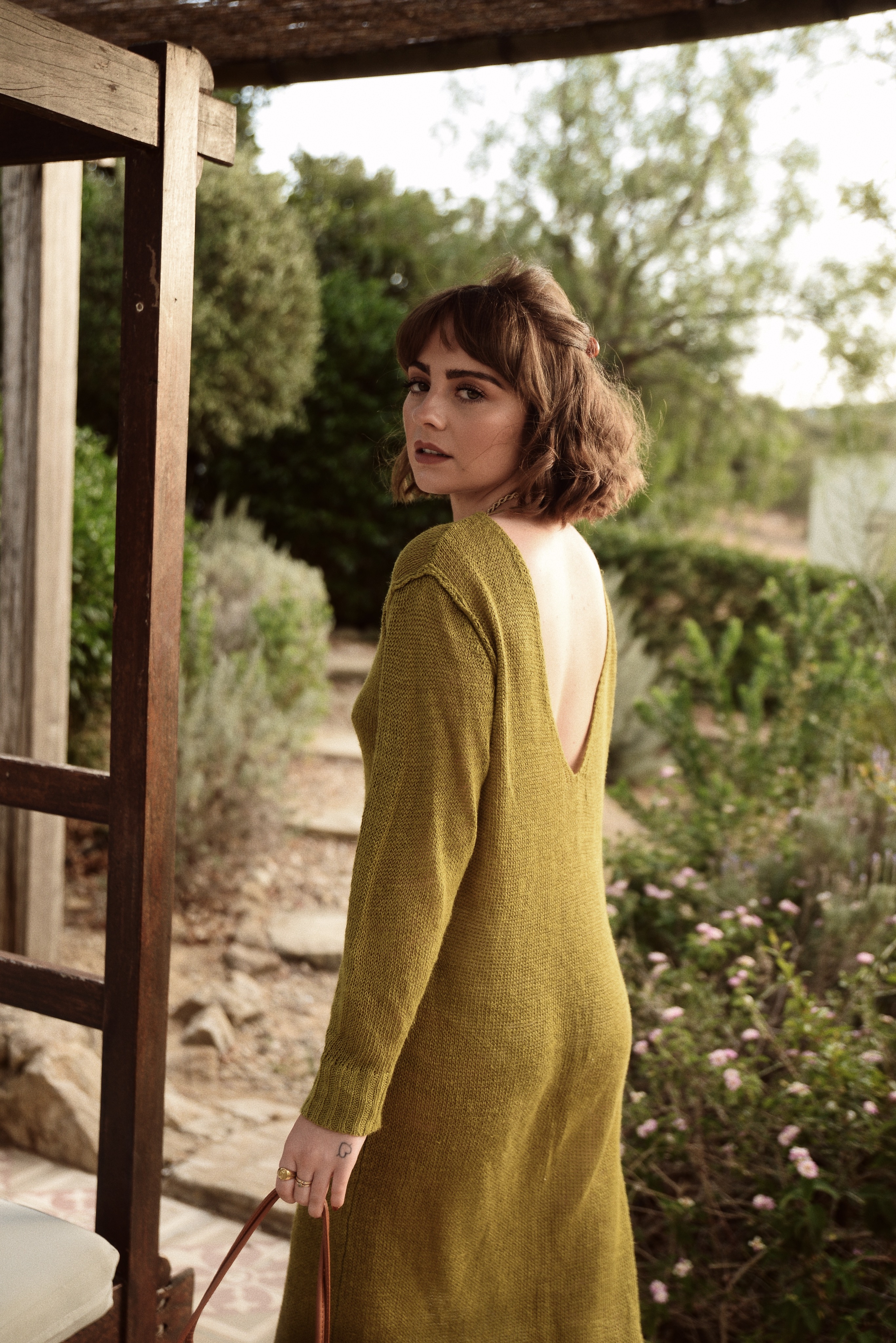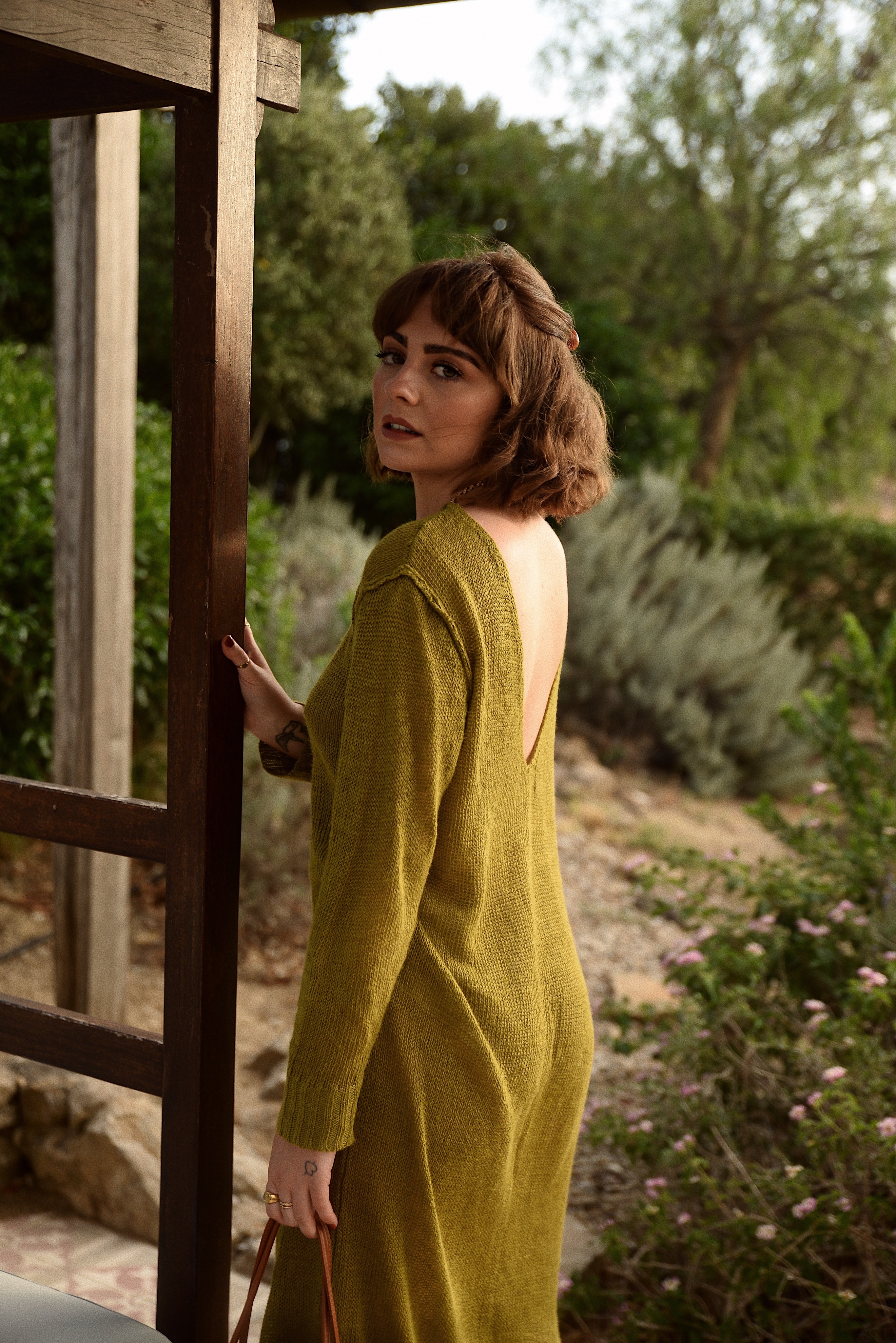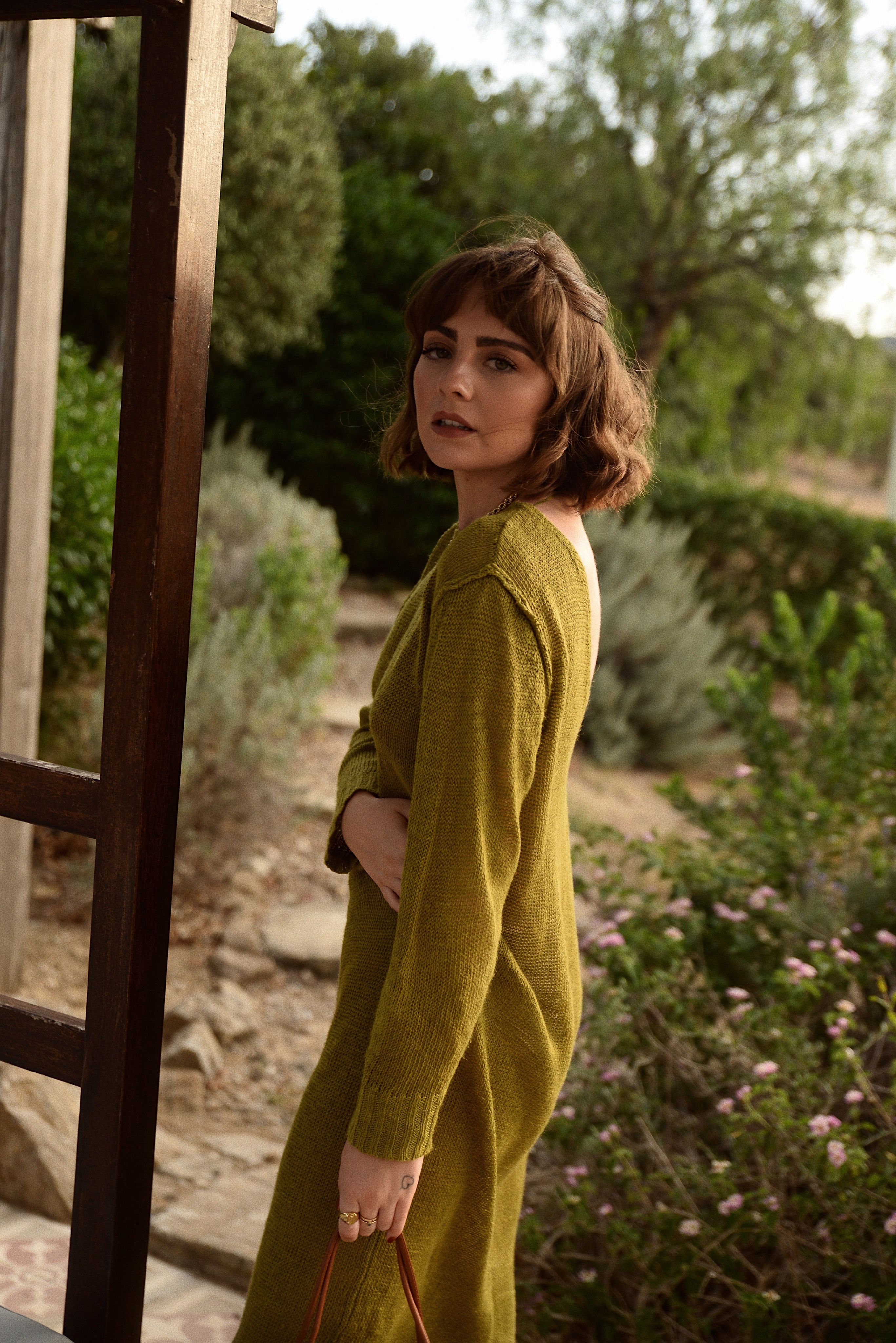 I'm starting to shoot some more autumnal outfits this week, and I'm very excited to share them with you guys on here. I'm really making a conscious effort to continue to wear pieces from previous years, and not to just accept an array of new autumn/winter pieces that are similar to ones that I already have. It's so tricky to find the balance, but I've really noticed a huge shift in my shopping habits this year. I feel as though I've really honed in on my personal style, and I'm trying not to get distracted by an endless sea of 'new in'…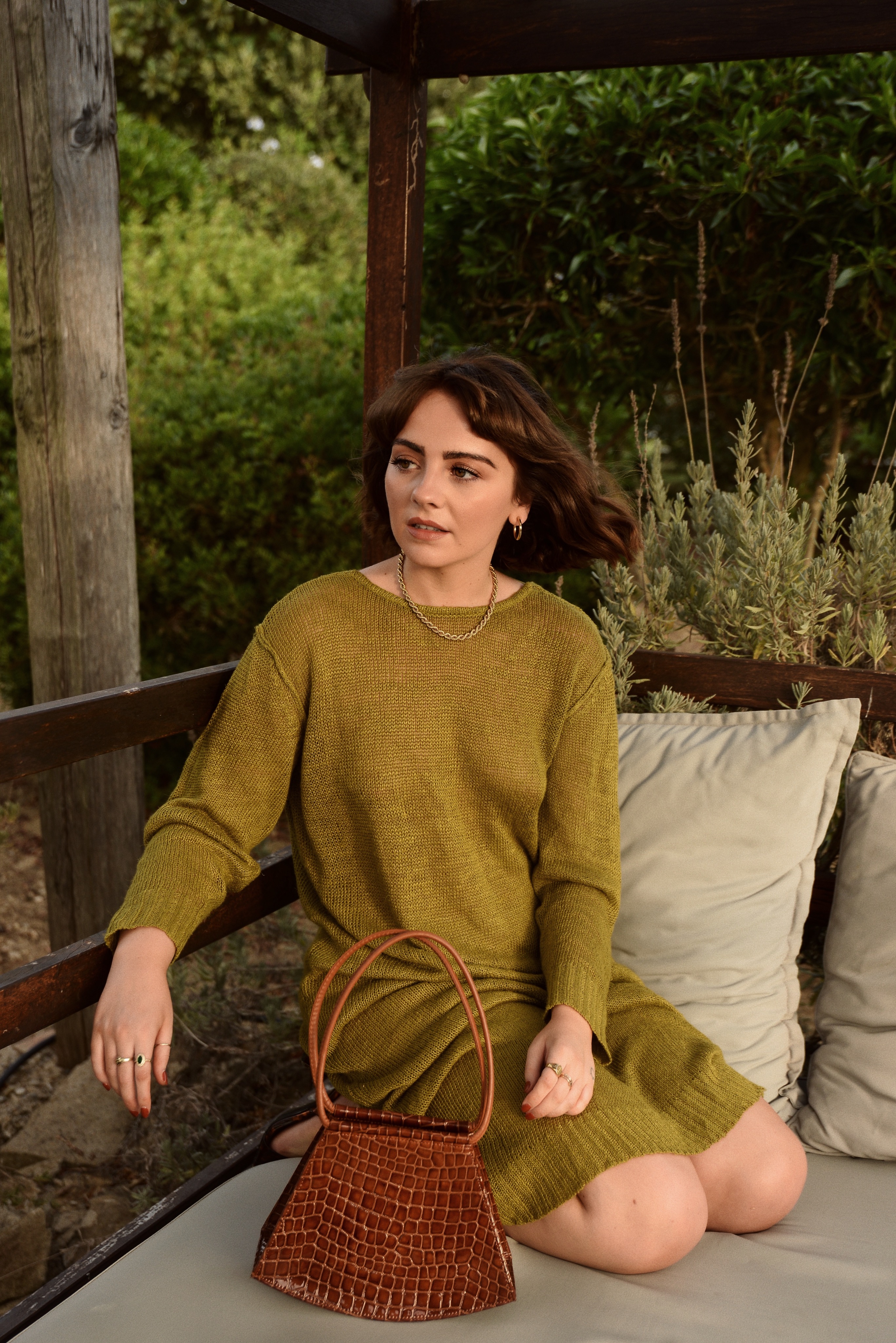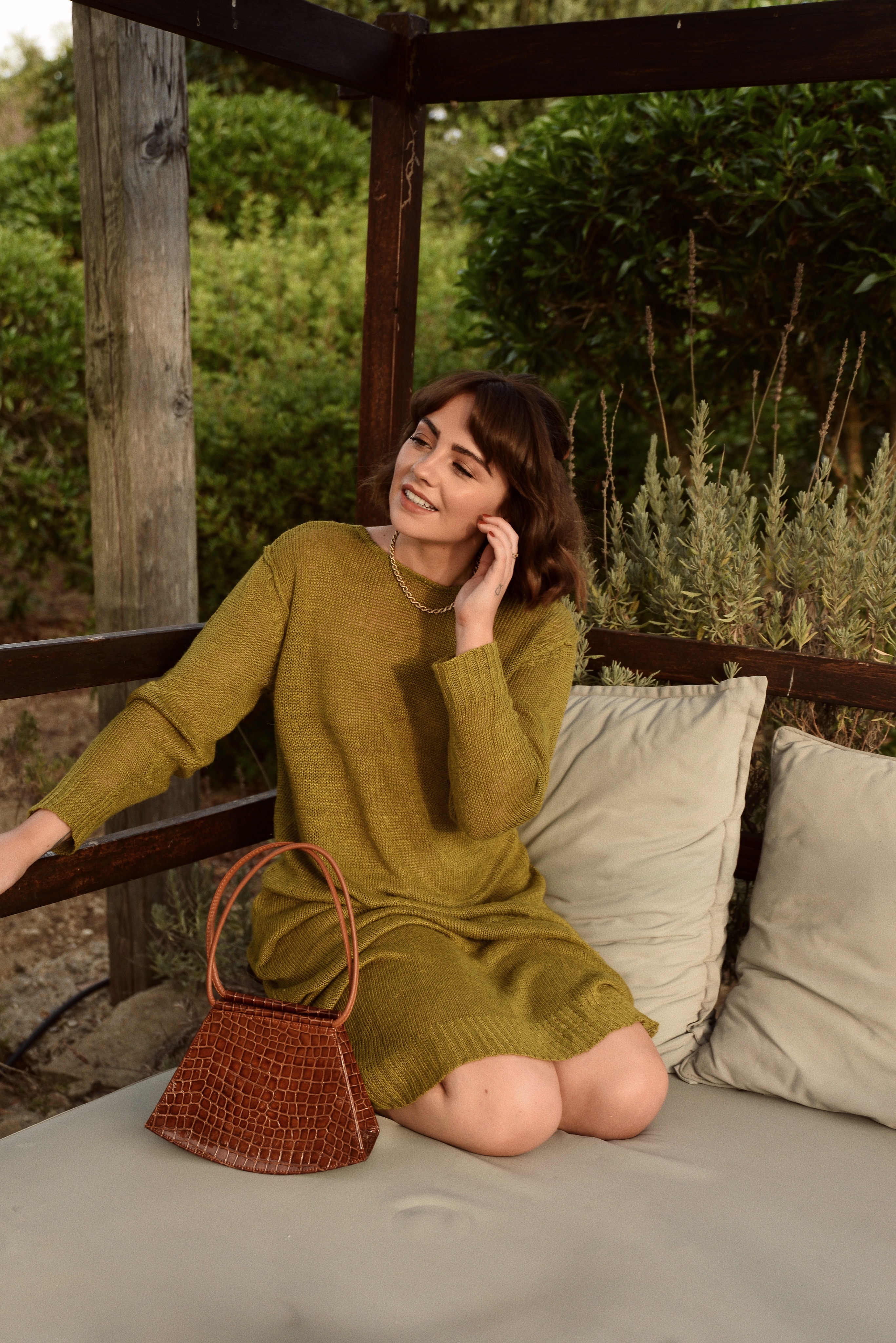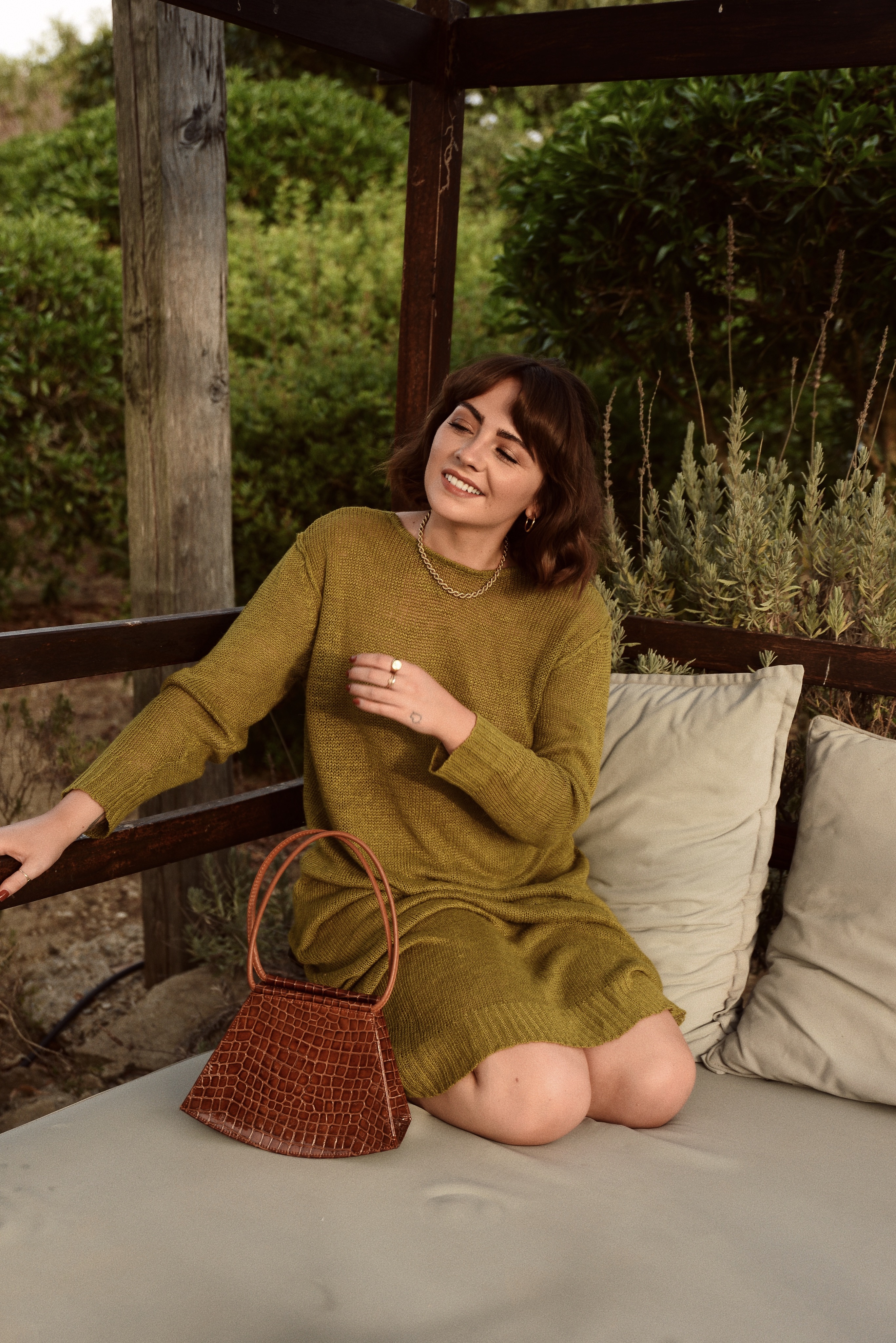 Anyway, I hope you liked this post as always and that you're looking forward to the autumn/winter months ahead. If transitional phases have you feeling a bit out of sorts like me, just know that you aren't alone and it always passes eventually. It's strange how much the shift in seasons can affect your mental health, even when it's a season you're particularly excited about! It's that bittersweet feeling of associating a certain month with a specific mindset, but it doesn't always mean this time around has to be the same…
---
Photographs taken by Catherine Booty 
Dress c/o – Free People (sold out), Shoes – Zara, Bag c/o – Vacare Studio
SHOP THE LOOK