*This post isn't sponsored, but I'll be working with Bellerose over the next few months, and thought it would be nice to share these outfits in more detail.
I recently shot the below outfits for an ongoing Instagram partnership with Bellerose – a brand I discovered recently and wanted to chat a in a little more detail about on here! They kindly asked me to be part of their 'back to work' campaign and it got me thinking about how my own work uniform has changed over the years. Despite having had many jobs where I've spent the majority of my time staring at the time and wishing the day away, for the most part, the prospect of getting dressed each morning has been something I've looked forward to…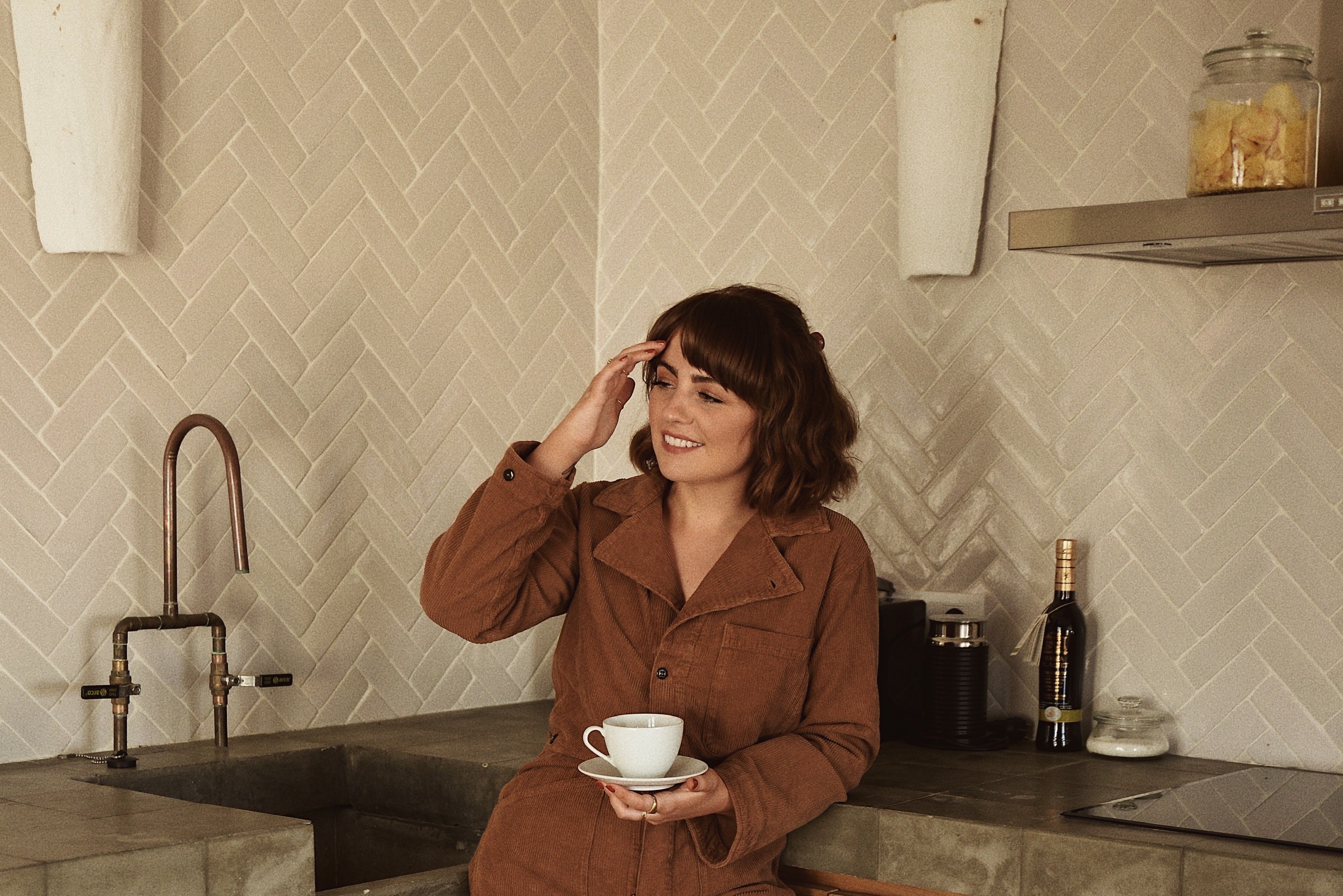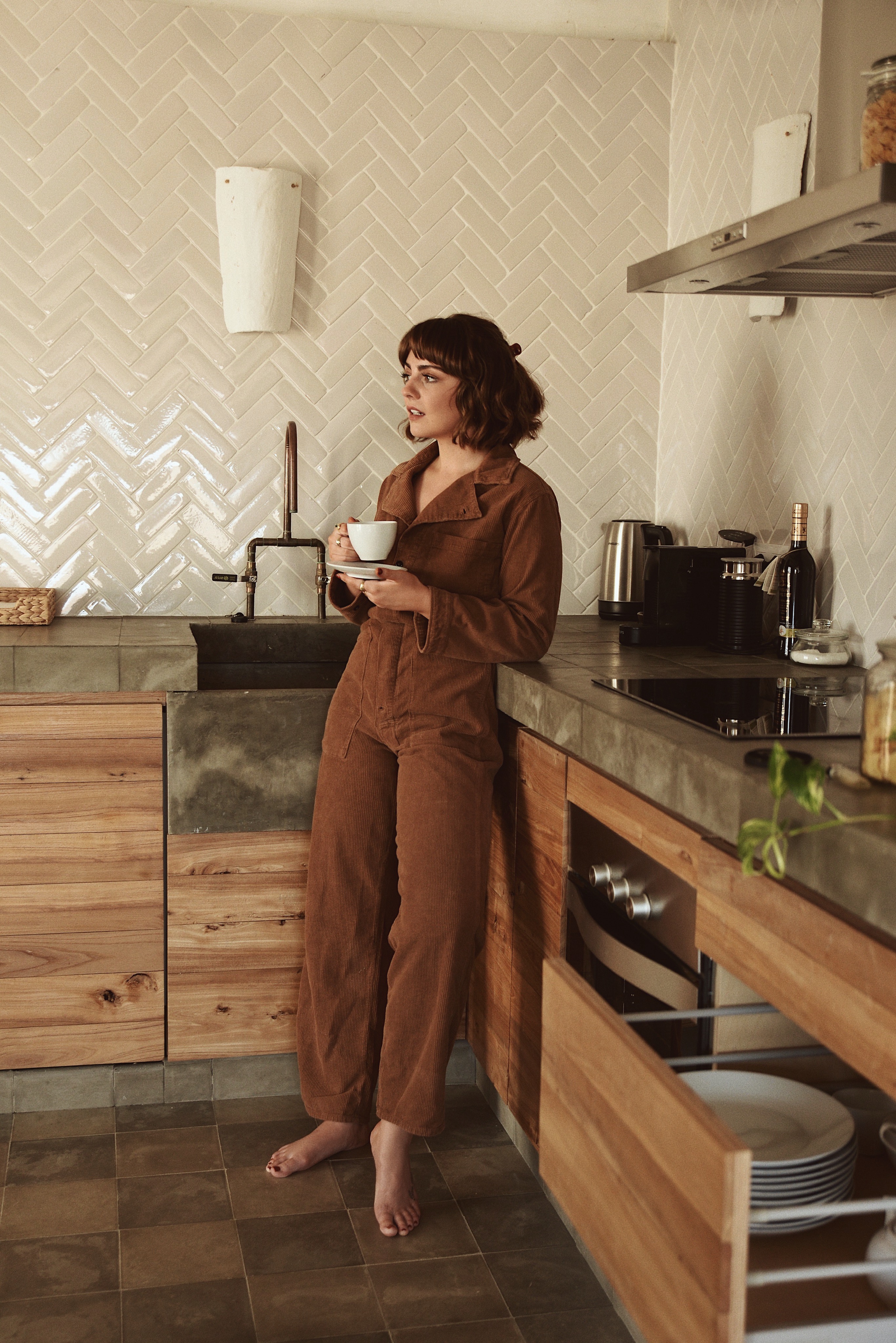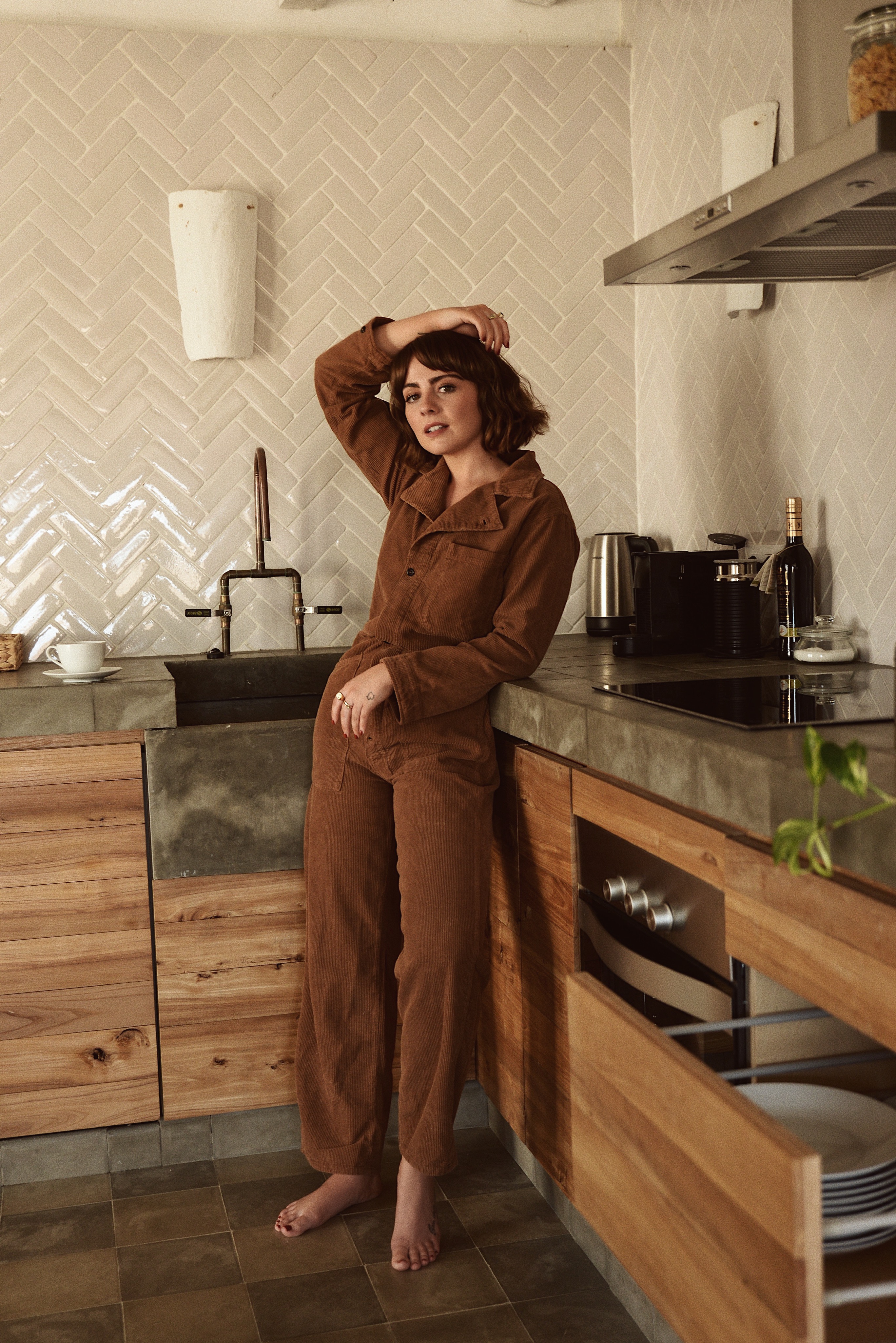 Since becoming a full time freelancer around two years ago now, I've realised how much self discipline you need when your job exists outside the realms of a traditional office setting. No working week ever looks the same for me, and that's something I have to learn to flow with – even when it involves dodgy wifi connection or working on weekends. 
I'm generally at the mercy of my inbox, and whilst that can be extremely exciting, it's also way more admin and organisation that I could have ever anticipated. When you work for yourself without any help, that means you have to don an array of different hats. So, where possible, I make room for little luxuries that remind me why I've spent so long building a freelance lifestyle for myself. It's things like waking up and having a coffee without forever needing to rush myself out the door, or being able to take an afternoon off when I'm not feeling great. These are the moments that I really cherish the most. Although it can be daunting, there's also something wildly empowering about being on your own time…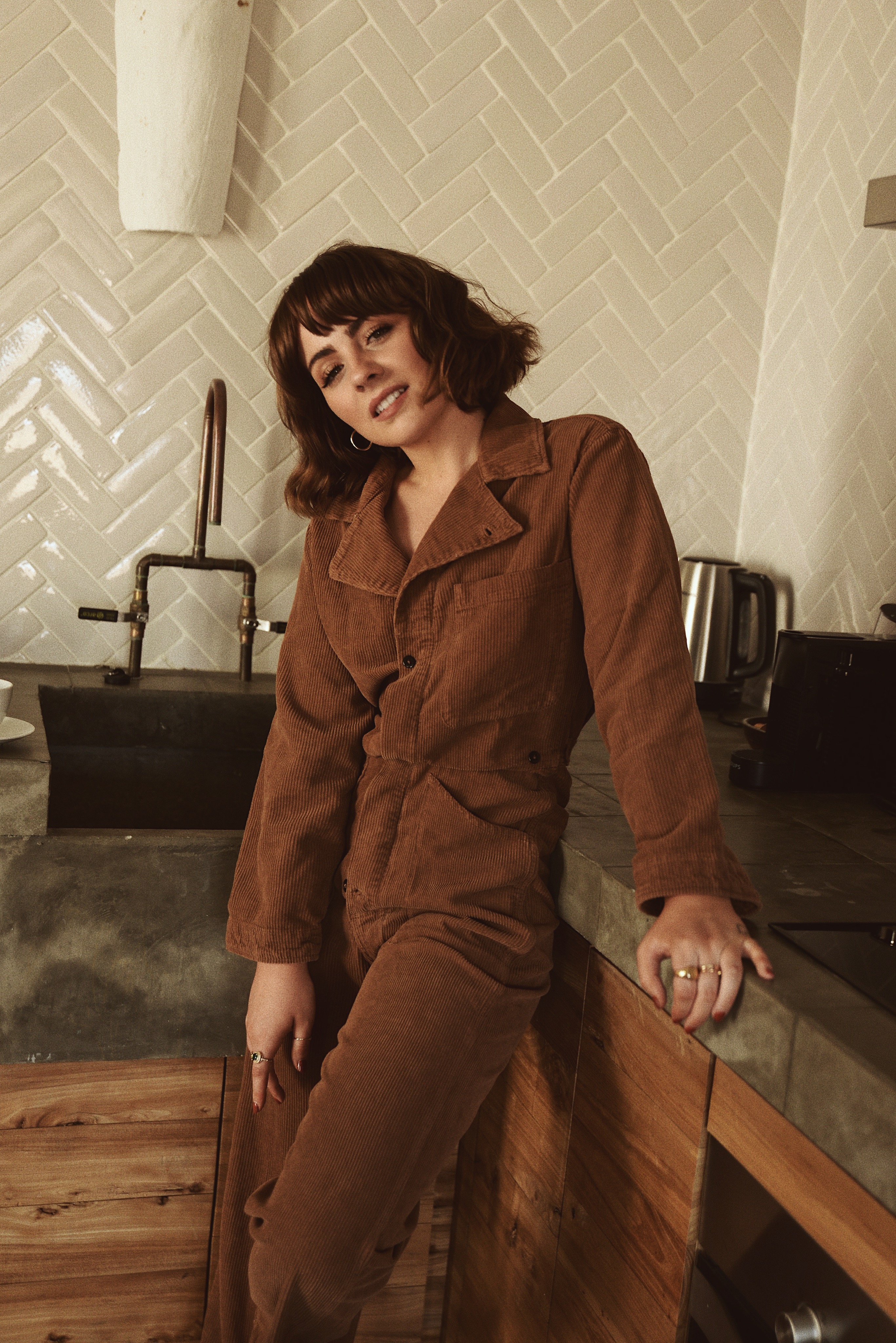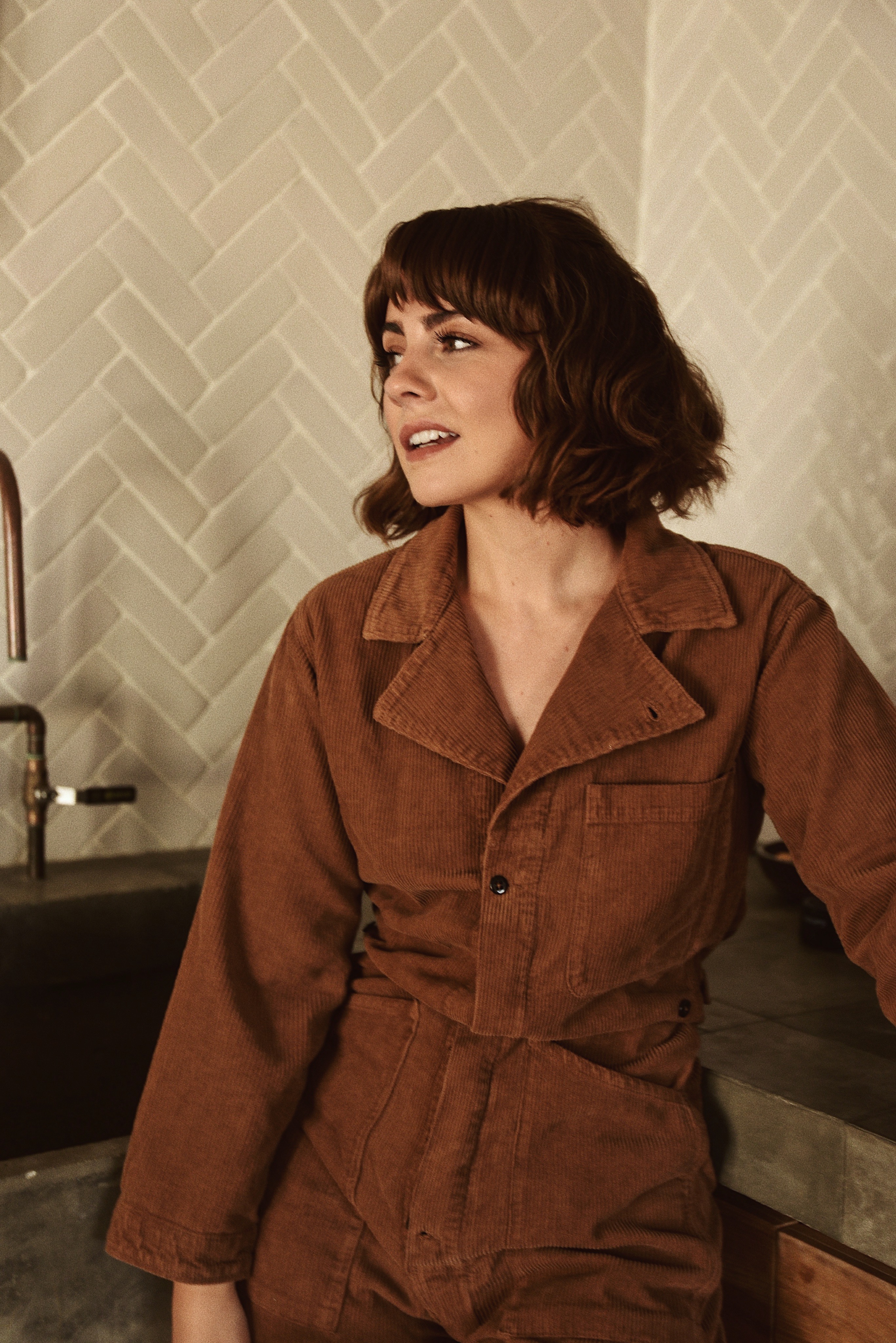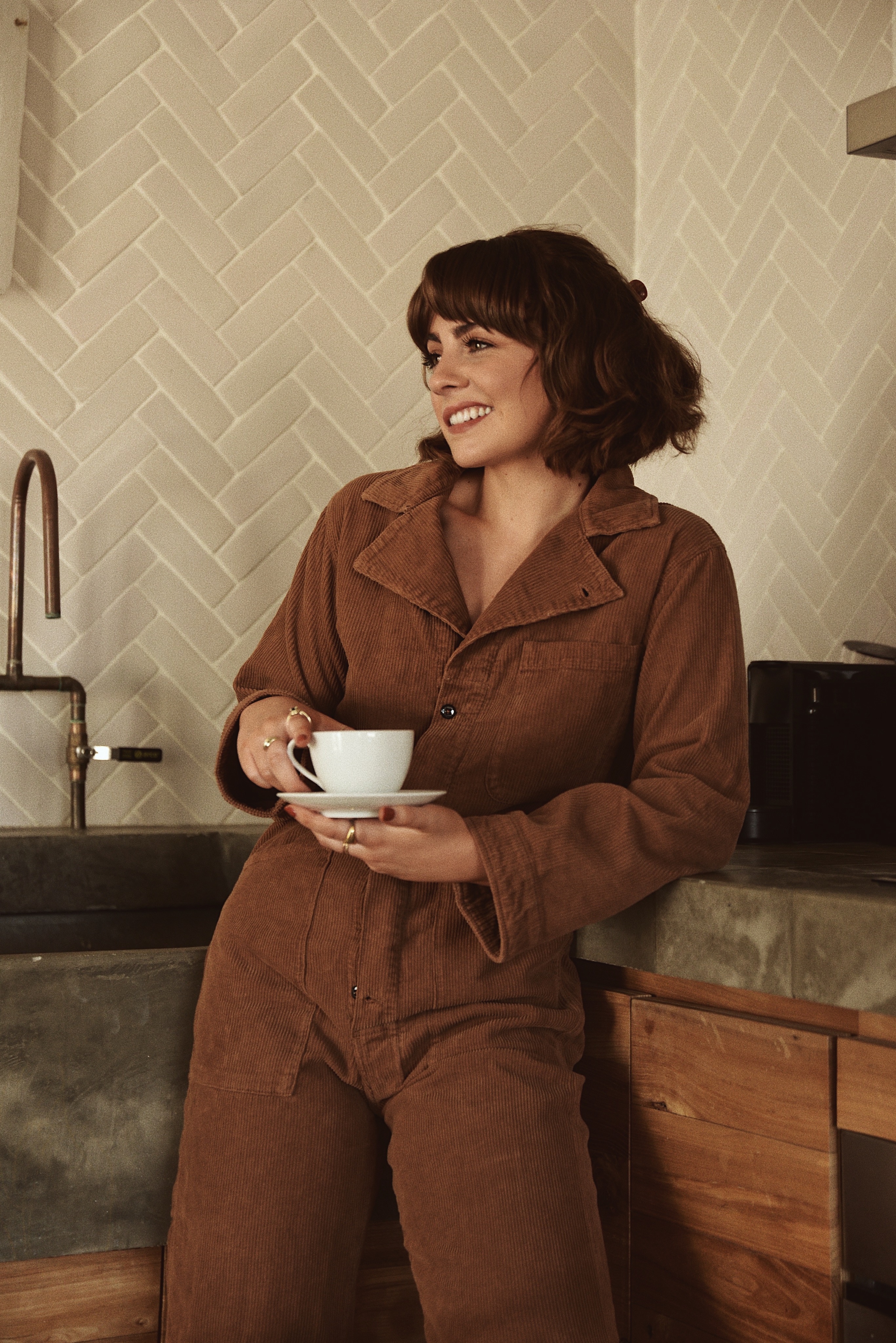 As things stand, I don't have my own personal office space at home. It's something I'd love to have as soon as I can move into a house, but for now, the kitchen table does the trick. It's usually either that or the corner of a cafe somewhere in Manchester with my headphones on. I definitely work best from home though, which is just as well really! I work best where I feel the most comfortable and free from the distractions of the world around me…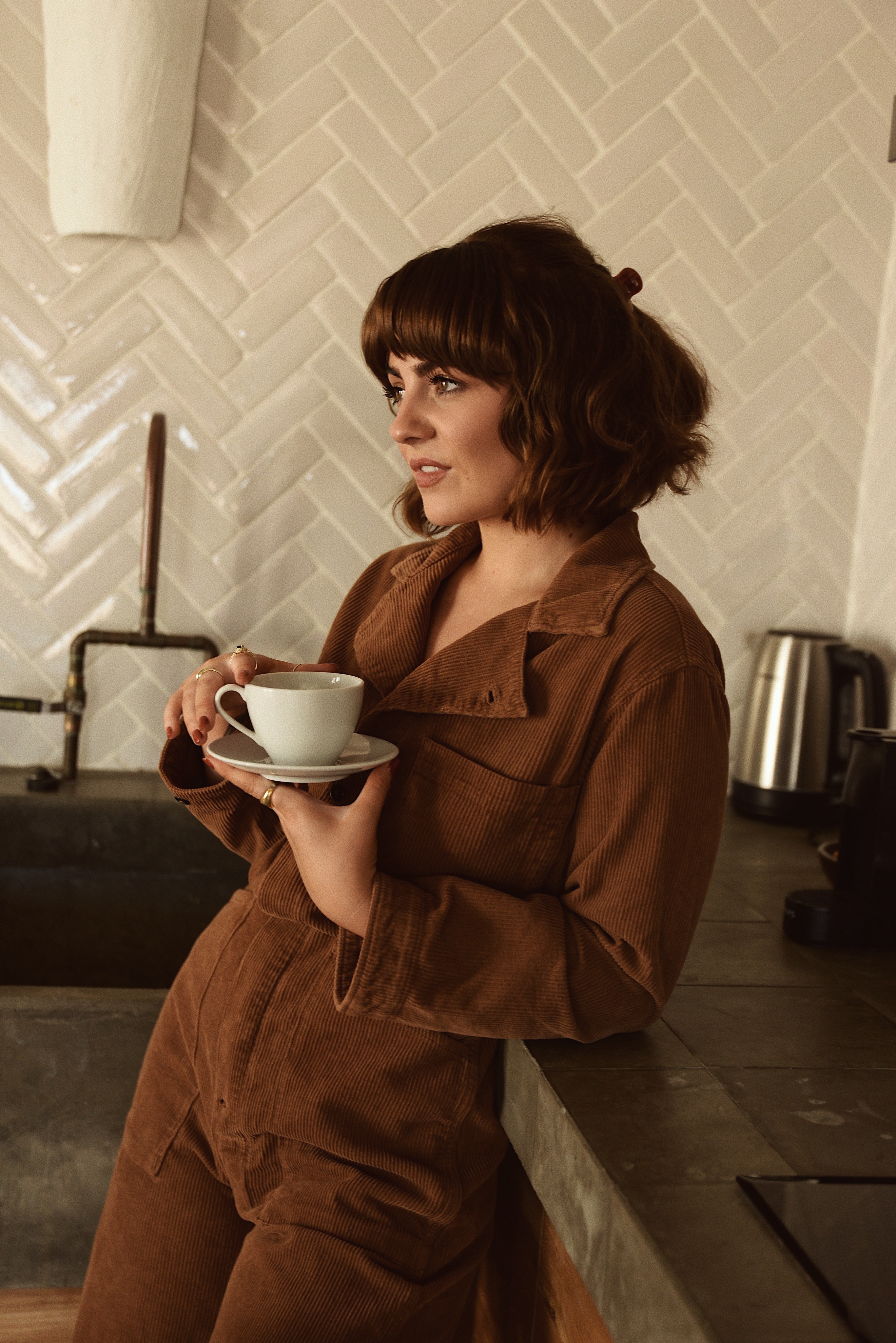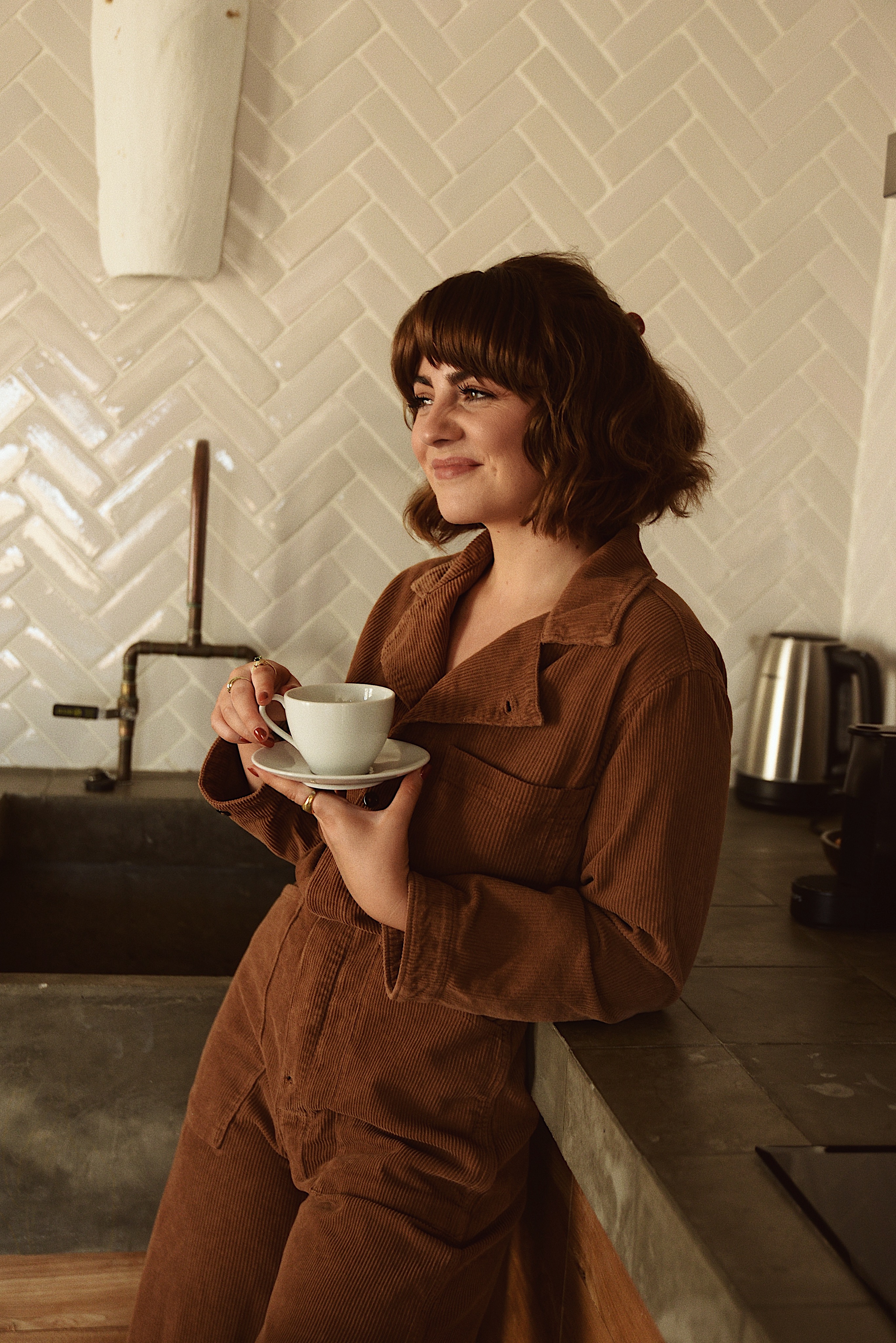 Speaking of comfort – I definitely have a 'work uniform' of sorts. Especially when I know that I don't have much to do that da that involves leaving the flat. I'll normally wear loungewear that's structured enough so that I don't feel like a total outcast from society (aka, the working from home potato look). On days where I'm in and out more than usual, it can really be anything I fancy that morning with an oversized blazer thrown over the top. It's funny how much I wear stereotypical workwear pieces now that I don't work in an actual office anymore…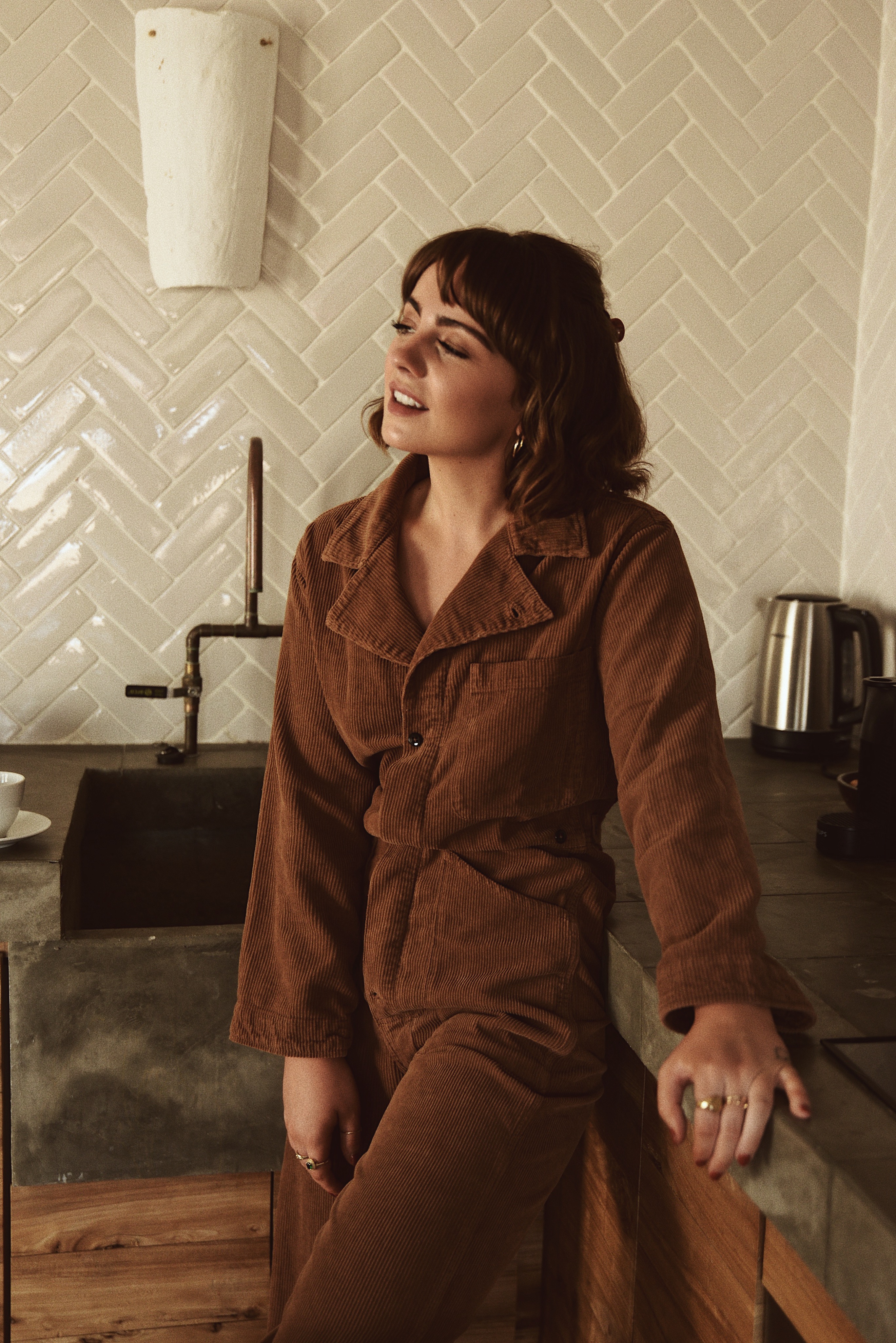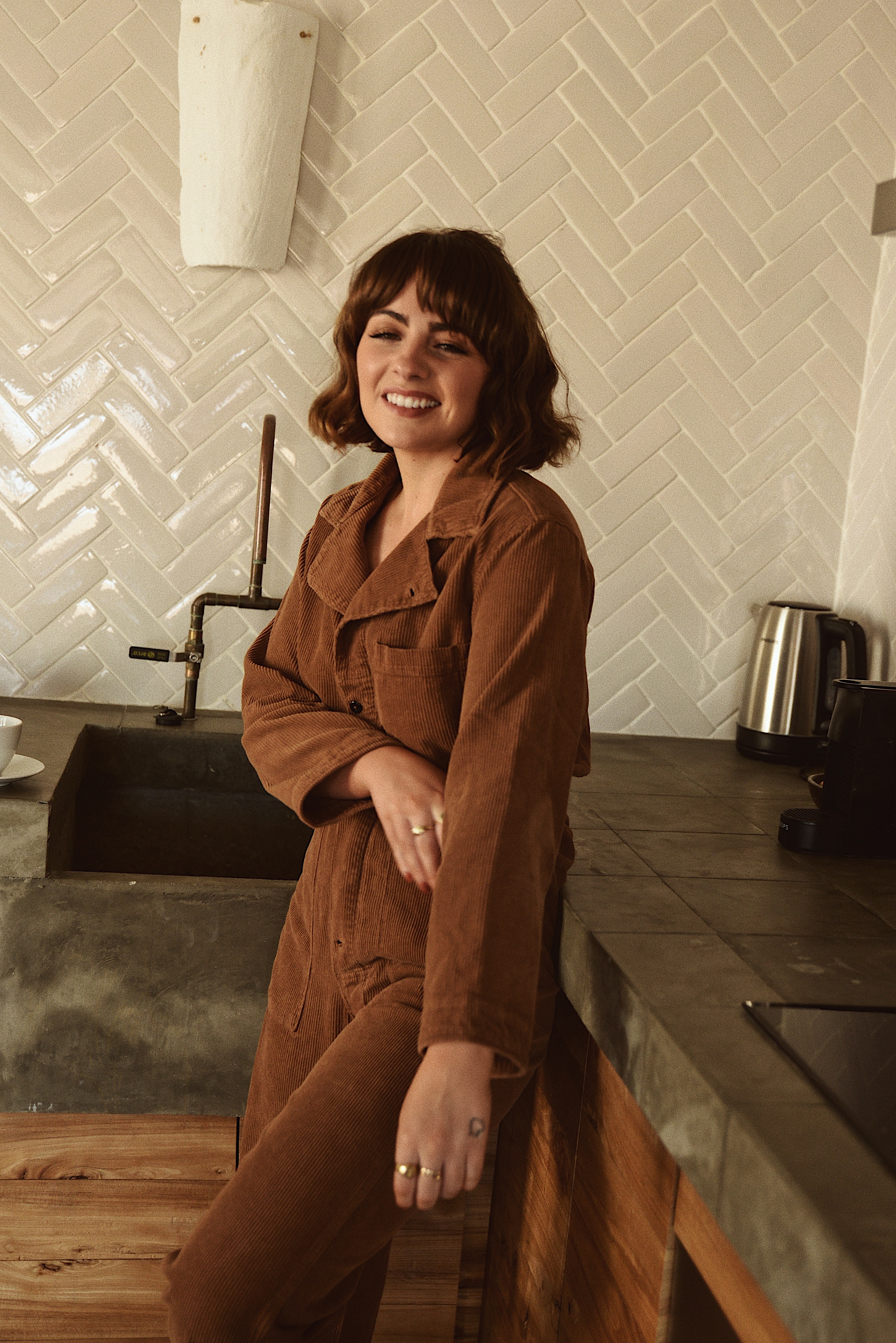 I wouldn't say this cord jumpsuit will be ideal for everyone's work situation, but it's a dream for me as someone who works from home but still wants to feel put – together. It's structured enough that I don't have to do the 'danger run' to the bedroom to get changed out of my cat T-shirt and joggers when the Post Man rings, yet really doesn't give off the vibe that I've made any effort at all. I love how it looks with chunky boots and a blazer thrown over the top too, perfect for when I need to nip out for meetings etc! It's such a versatile piece and I really can't wait to style more pieces from this brand…
Sizing advice: definitely size down if possible! I have found Bellerose pieces to be oversized so far.  
---
Photographs taken by Catherine Booty 
*Cord jumpsuit, grey trousers, cream blouse – all c/o Bellrose as part of an ongoing Instagram partnership. This post is not sponsored!