I've been thinking a lot about personal style and sustainability lately. Not just sustainability in the obvious sense like buying less clothing and being more conscious about the way I consume in general. I've really been thinking about how I can hone in on my personal style and create looks that will work for me from now until I'm old and grey…
Seems like a strange place for anyones mind to wander – looking too far into the future is not something many of us like to dwell on, but I find that a lot of my outfits lately have been ones that I could see myself wearing a variation of forever. I guess I've really found a happy place with my wardrobe at the moment, and I'm genuinely finding enjoyment in putting outfits together and getting dressed each day. In short: I feel as though figuring out your personal style can lead to much more sustainable fashion choices in general.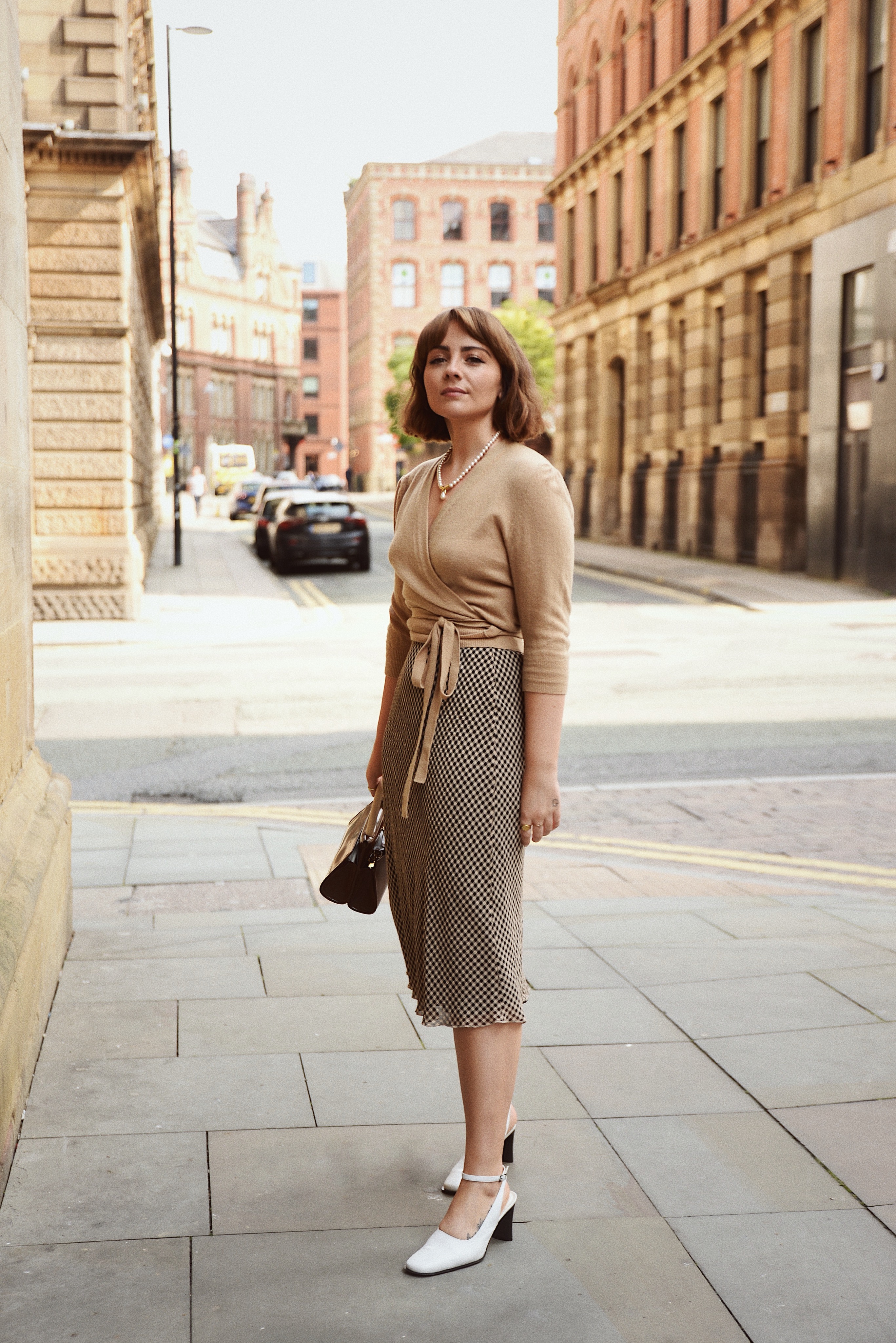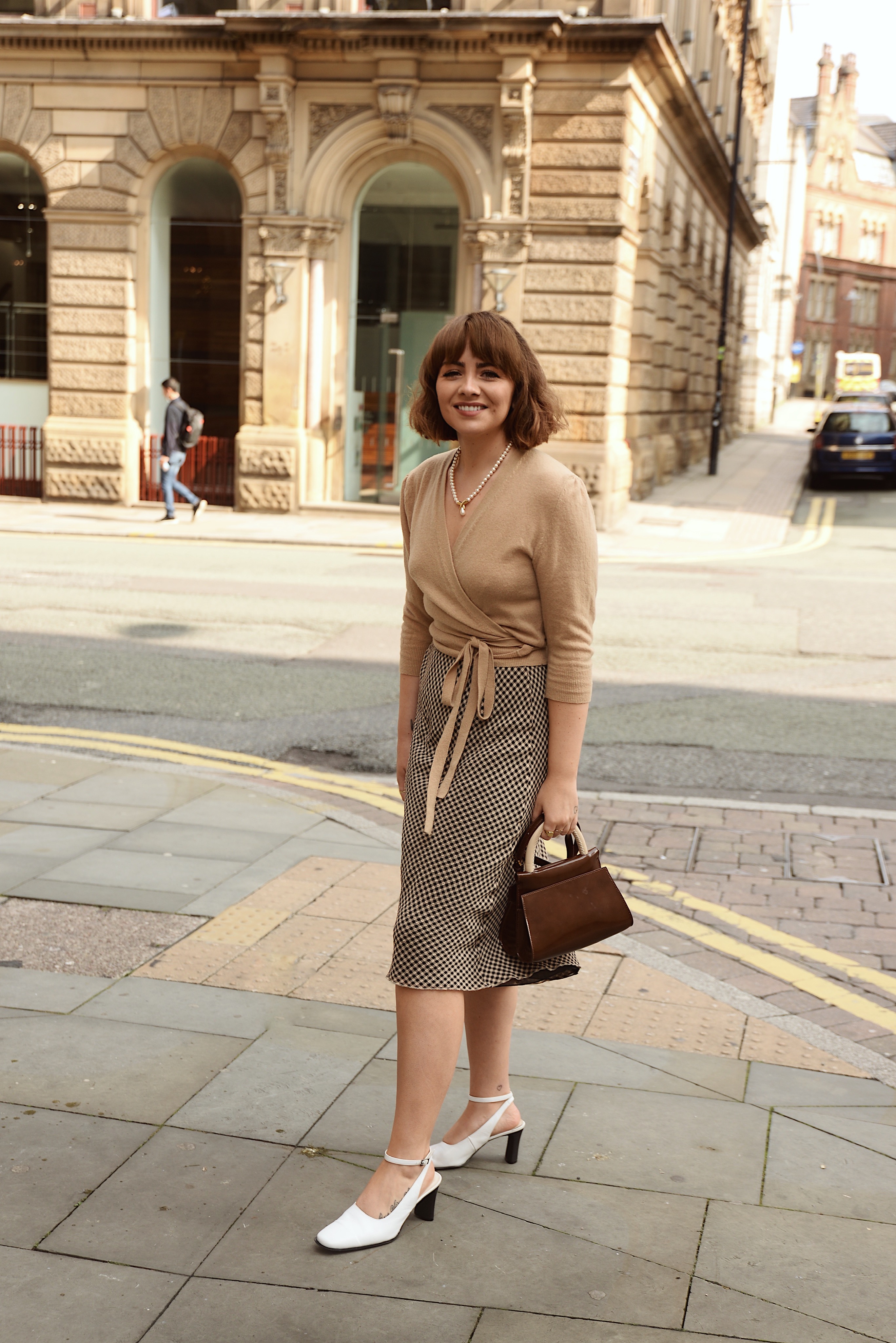 I feel as though I've experimented so much over the years, and now I've reached the point where I can tell what I'm going to love or hate pretty much straight away. I'm rarely surprised by pieces, and I think it just comes from having a good sense of how I like to dress my body and what makes me feel good at twenty seven. I love combining neutrals with prints, and I love combining vintage with contemporary pieces. I'm happiest in an outfit when it feels well balanced – it's just a feeling I get when everything fits together it the right way and I don't feel as though I need to keep checking the mirror for approval. 
I rely on a lot of basic pieces like tailored trousers, blazers, and blouses. These are the types of pieces that have real lasting power in your wardrobe if you invest well and take good care of them. Shoes and bags are more likely to get worn down quicker, but I generally like to think that there are certain pieces in my wardrobe that I'll still have in many years to come! Maybe I'll wear blouses that aren't as low cut at the front, or maybe my style will just continue to evolve in way that I might not be prepared for. Whatever happens in that slightly over crowded wardrobe of mine, I know it will always be stuffed with vintage pieces that make me feel like the best version of myself. Little pieces of all the characters I identify with from the books and films that I stay up late at night studying…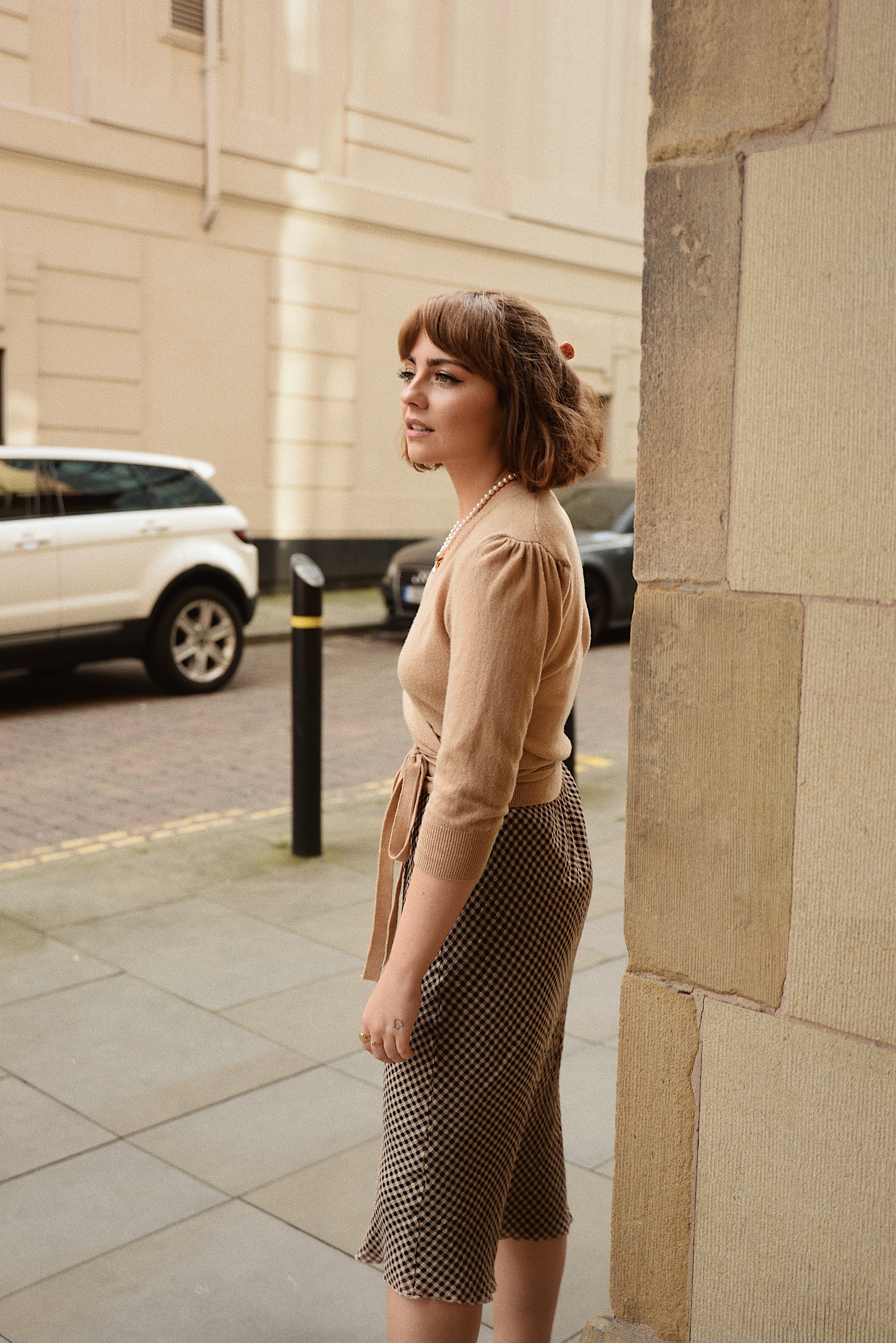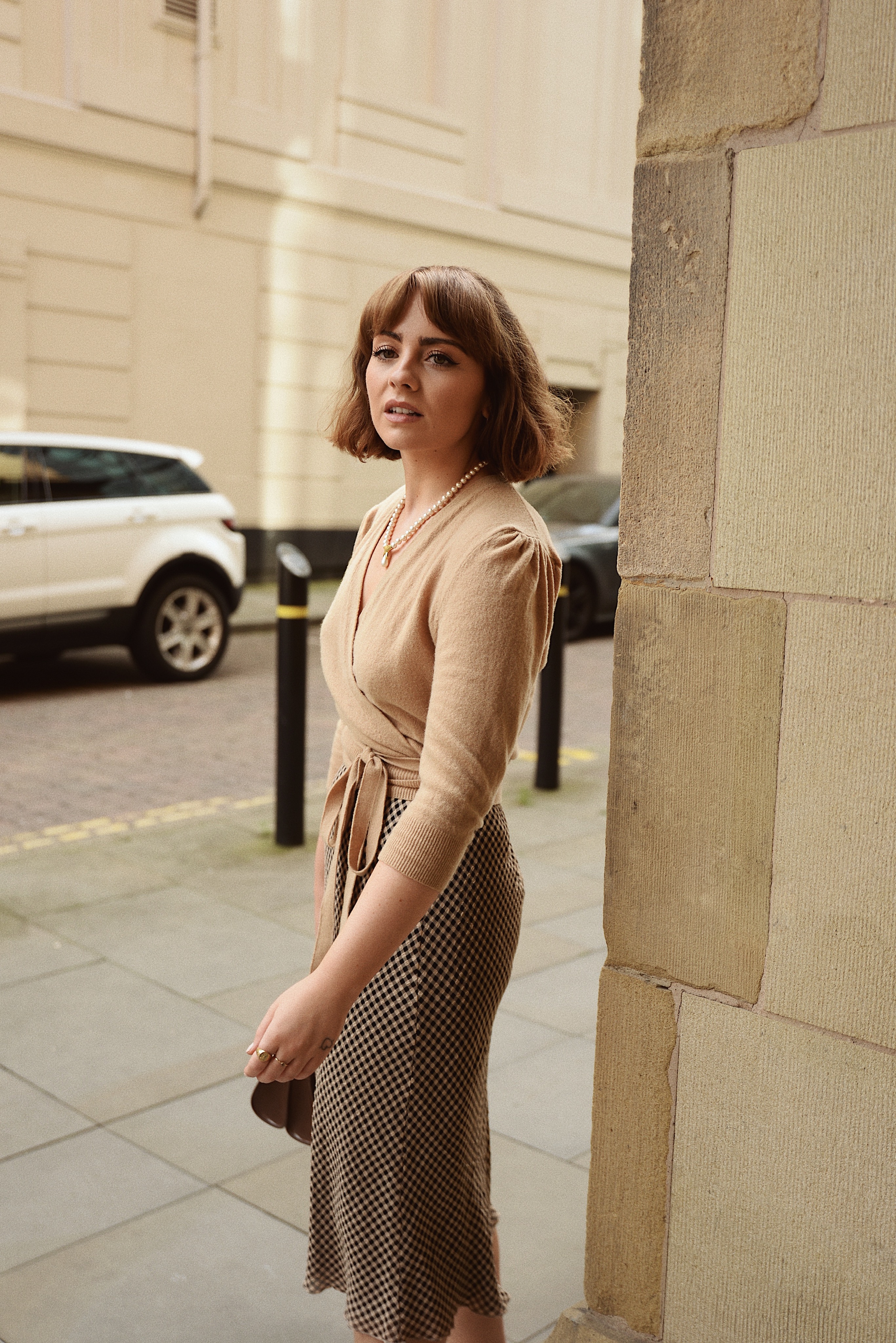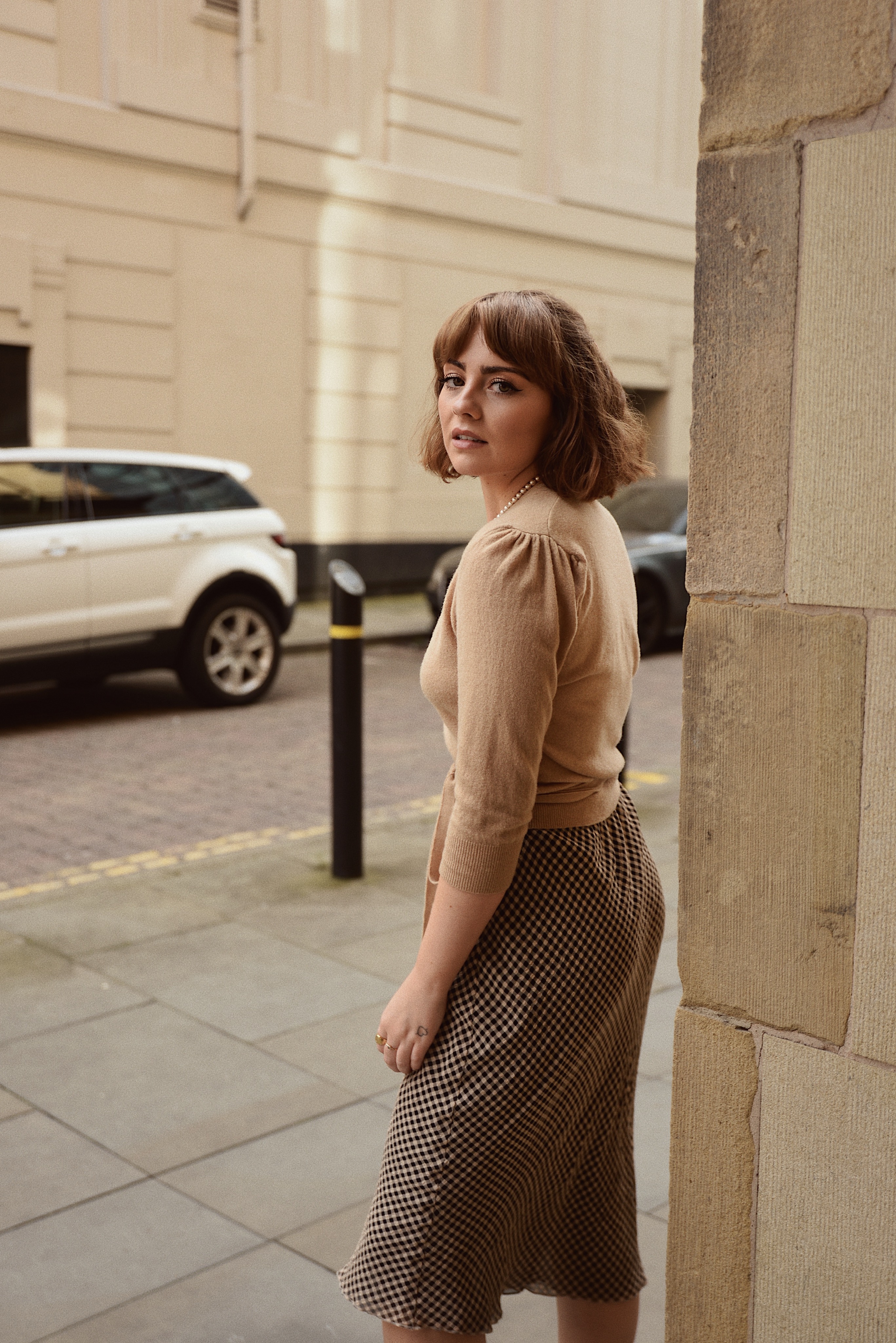 I thought this outfit that Catherine and I shot last week was a perfect example of a 'forever sort of outfit.' One of those outfits that I think I'll be wearing some sort of variation of for the rest of my life. It's a look that makes me feel like me, and a look that I think happens to be pretty ageless. The gingham skirt is such a classy/vintage shape whilst also having that element of fun about it – I love that gingham feels a little bit mischievous in some way. I've worn this skirt weekly since I bought it, and I just know It will look great with a cropped turtleneck jumper and some boots when autumn/winter comes around. I also got it in the sale – absolute bonus points.
The vintage shoes and pearls just add a romantic feel to finish off the look. I think they elevate it in a whole new direction and I LOVE that about accessories. This outfit would feel totally different if I had opted for a gold chain and some chunky sandals. Both work for my personal style, but both have a completely different vibe – all centred around a classic wrap cardigan and a gingham skirt. This is what I mean about honing in on what you love and really making those pieces work hard in your wardrobe. It feels like a more authentic way of being sustainable if you really take the time to get to grips with what you love, and then how you can create multiple looks from the same pieces.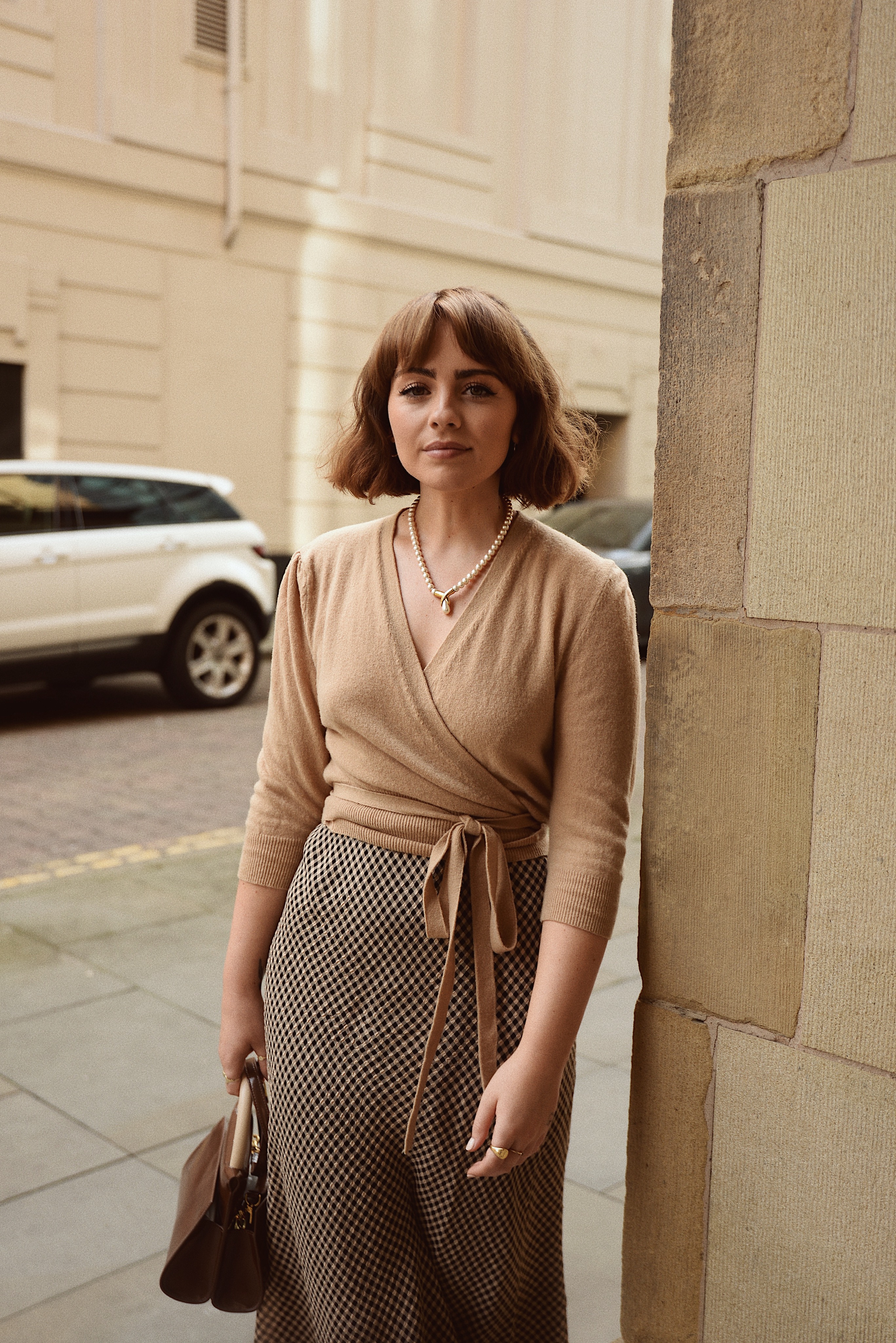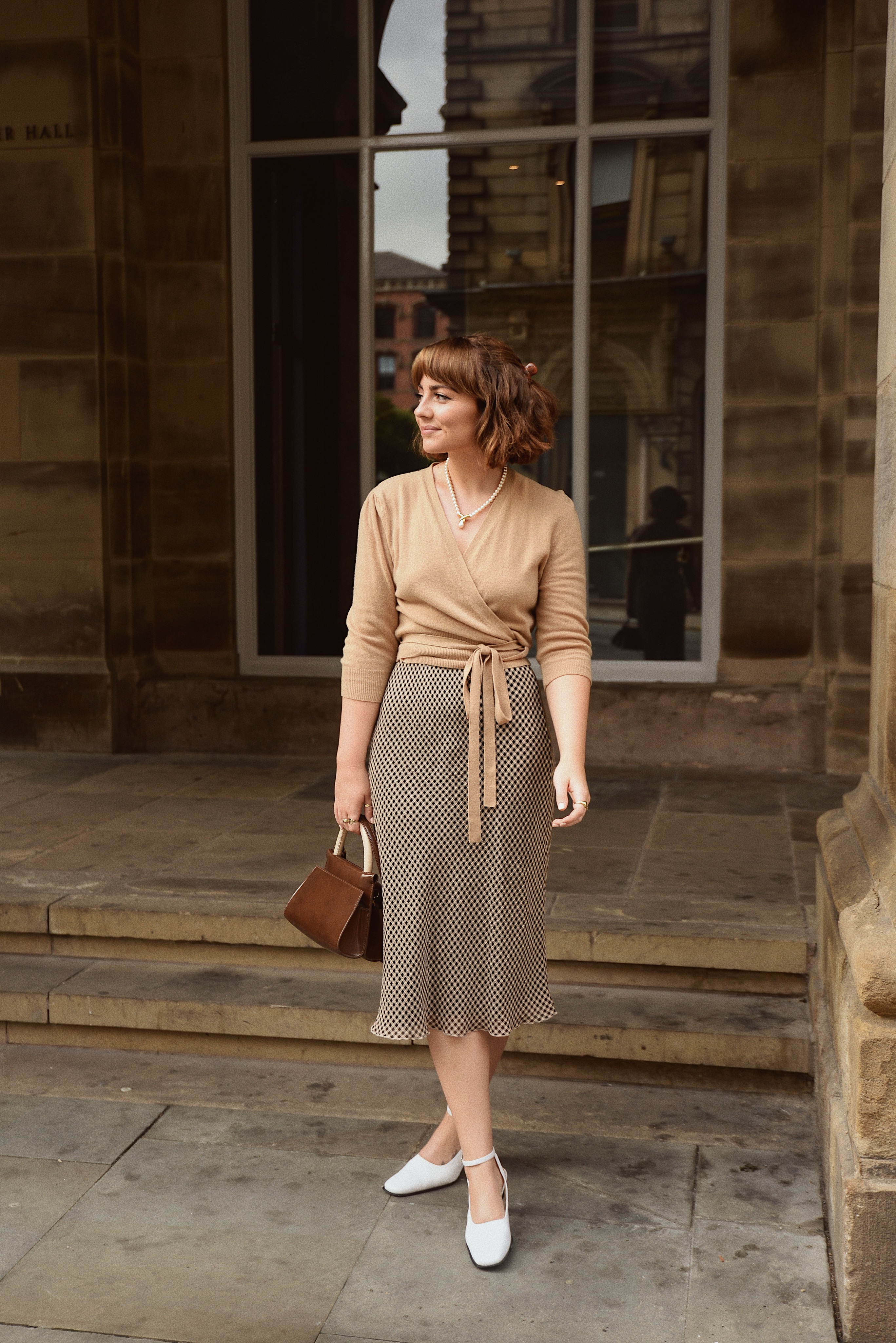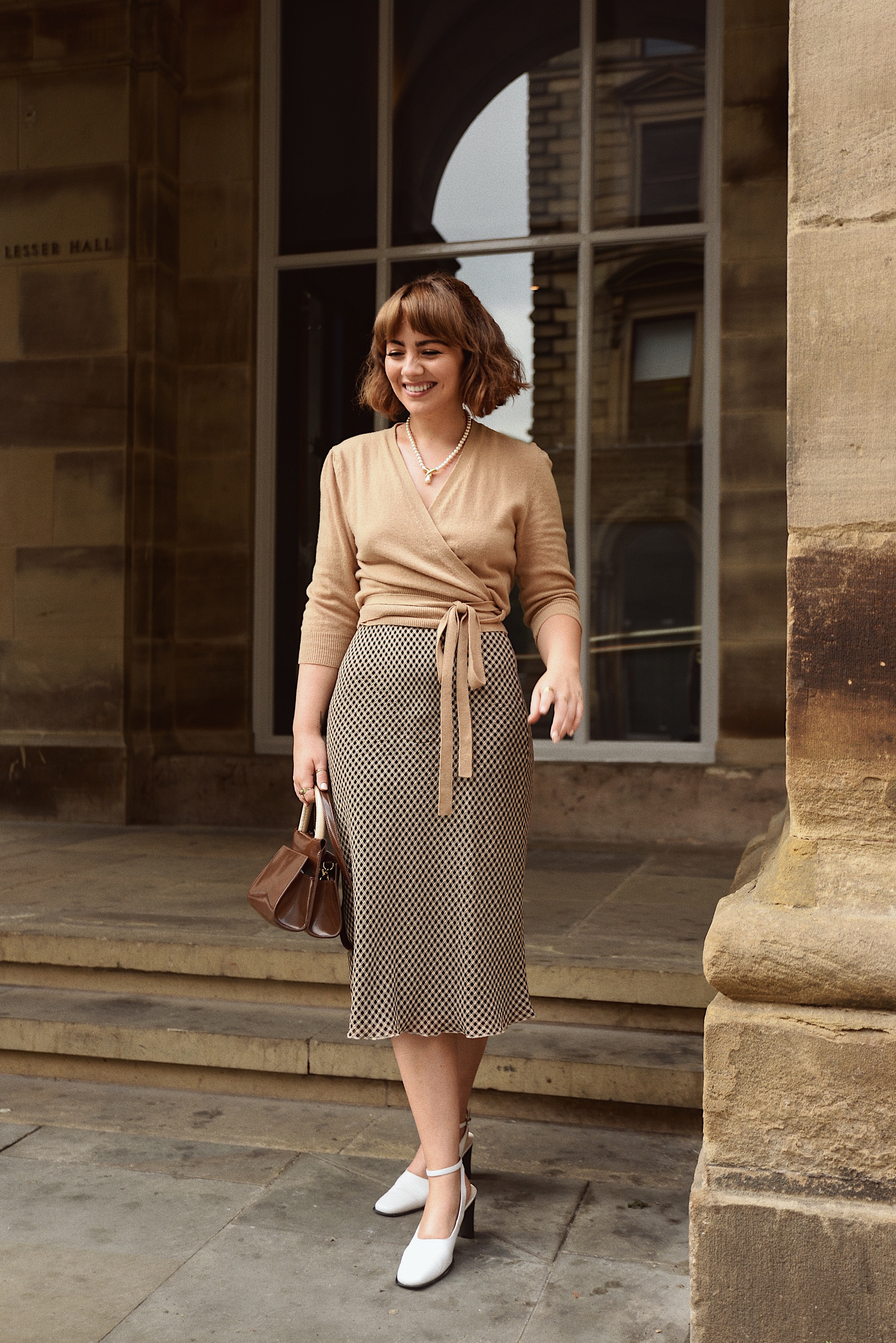 Working in the fashion industry, I'm guilty of feeling like I need new stuff all the time in order to be inspiring. It's simply not true, and in fact, some of the people I find most inspiring have really nailed a few signature looks that really work for them and tend to stay clear of fast fashion trends. Trends can be fun and can also unify people in a sense, but I think it's much more interesting to try and look beyond them and pick out pieces that we won't just be wearing for the next five minutes, but for the next five years… 
---
Photographs taken by Catherine Booty 
Cardigan – vintage (similar here), Skirt – Nanushka, Shoes & Necklace – Total Vintage, Bag – Elleme
SHOP THE LOOK