I've had these vintage trousers for a while now but haven't really worn them out the house much (cool story, I know). Bare with me if you can, I promise this blog post is leading somewhere fruitful in the world of 'cast aside' vintage trousers…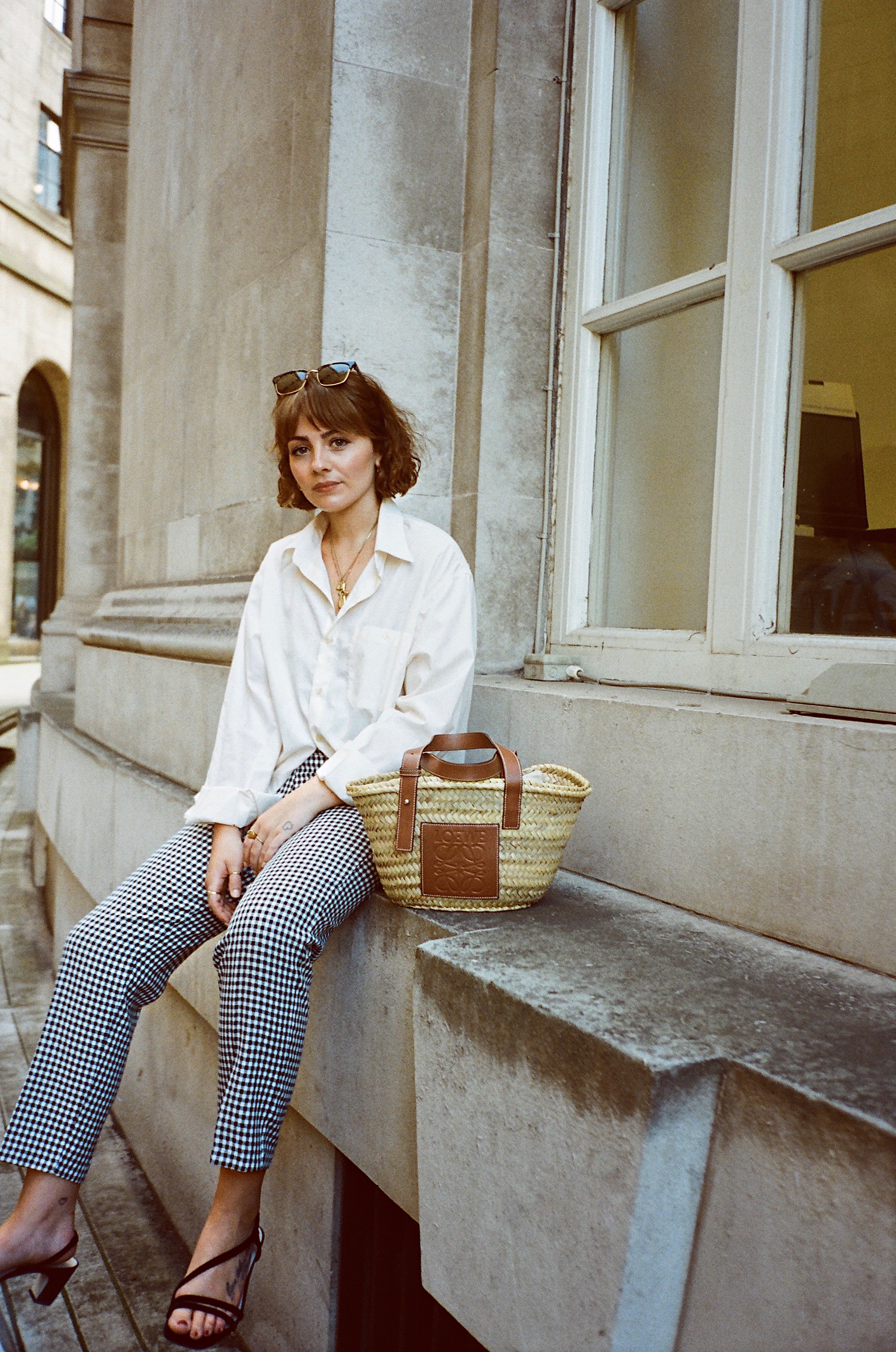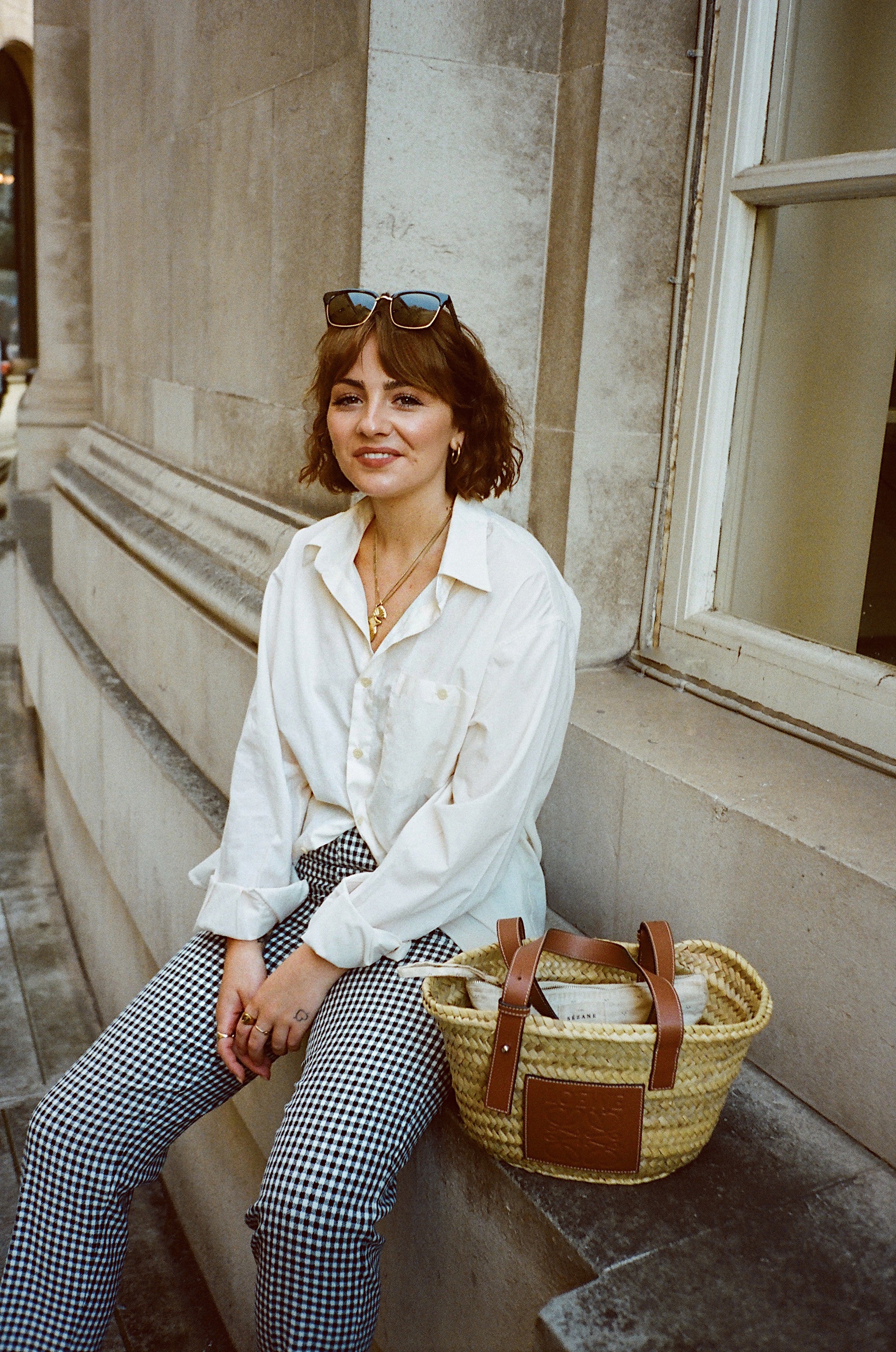 Gingham trousers seem to be a Parisian staple – a basket bag with a baguette hanging out of it being the fastest way to accessorise them…
The obvious gamble with vintage/second hand is that it's likely to have imperfections, but it's also an absolute score if you find something in 10/10 condition. These beauties have an elasticated waist that's a bit too big and causes extra (unflattering) material to bunch up around the crotch area. They were on my 'take to the tailors' pile – a pile that I never seem to get around to tackling. I figured it would be easy enough to cut out the waistband and add a more chic looking one with the extra material. Then maybe a tortoiseshell button or simple clasp of some kind (the designer in me was clearly running wild).
It's safe to say I had high hopes for these trousers, but I just never seem to make it to the tailors! It's been a busy month, and as someone who has a lot of clothes, it 's just never top of my To Do list. That being said, they popped back into my head again recently (after pining over more images of Jane Birkin on Pinterest), and I really wanted to try my hand at styling them without any adjustments being made.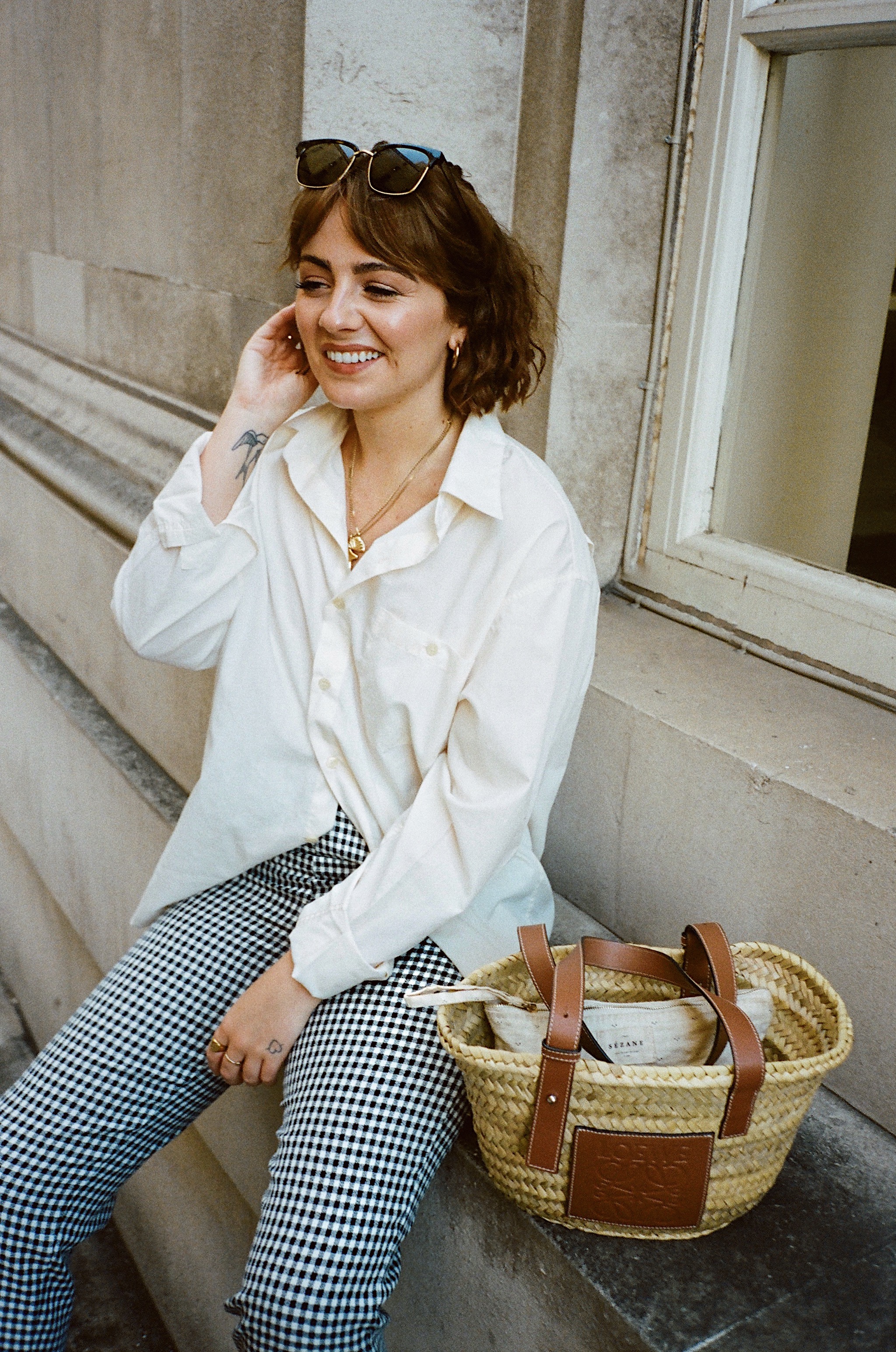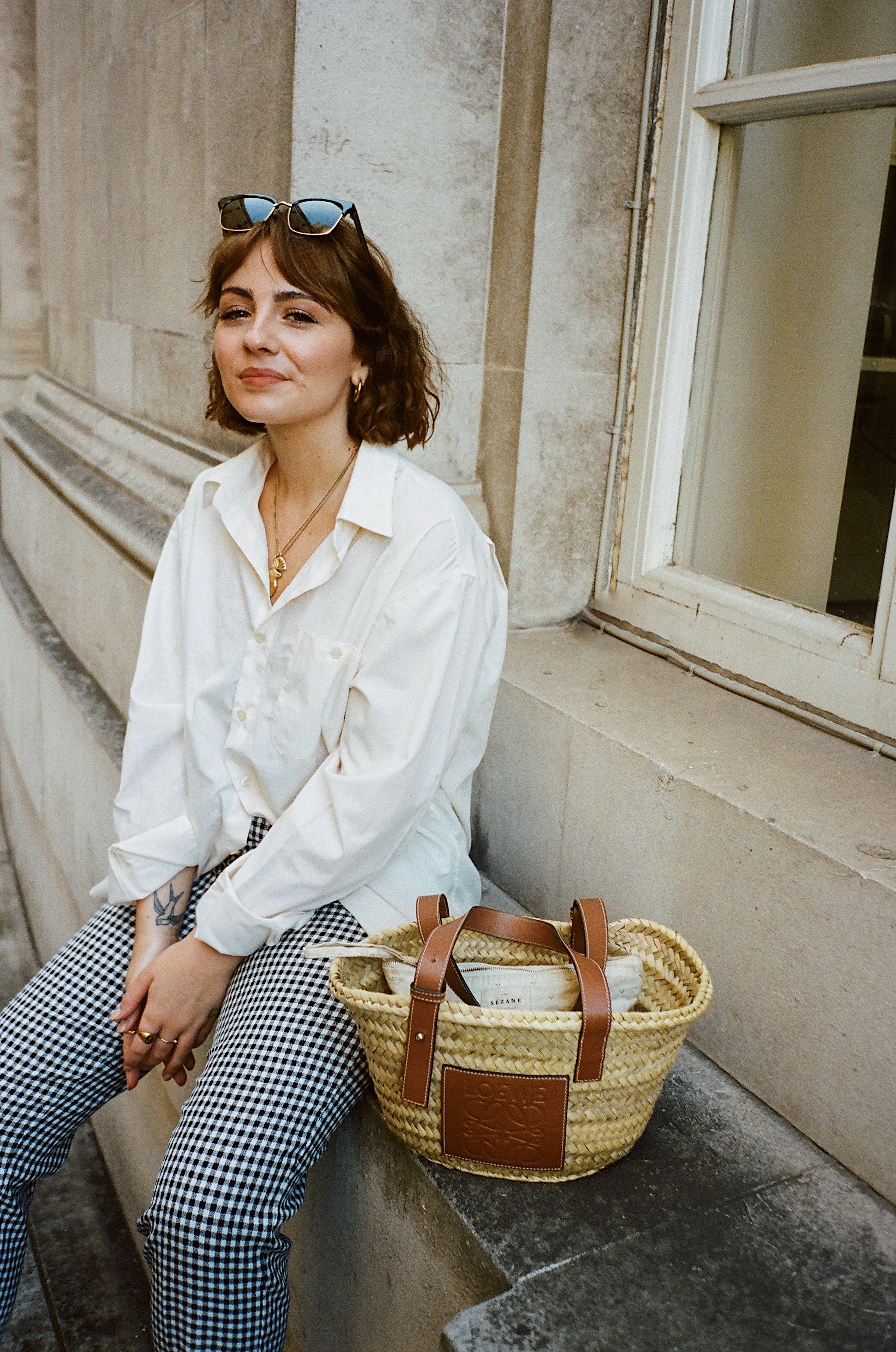 I picked up this oversized off-white shirt from The Level Store recently and it's THE PERFECT oversized shirt. It's sounds silly because it's such a simple piece, but it's really been making me look at my wardrobe in a whole new way. I've loved wearing it over a white tank top, or T-shirt and midi skirt combination for a really laid back summer look! However, I especially love how it tranforms these not-so-perfect vintage trousers…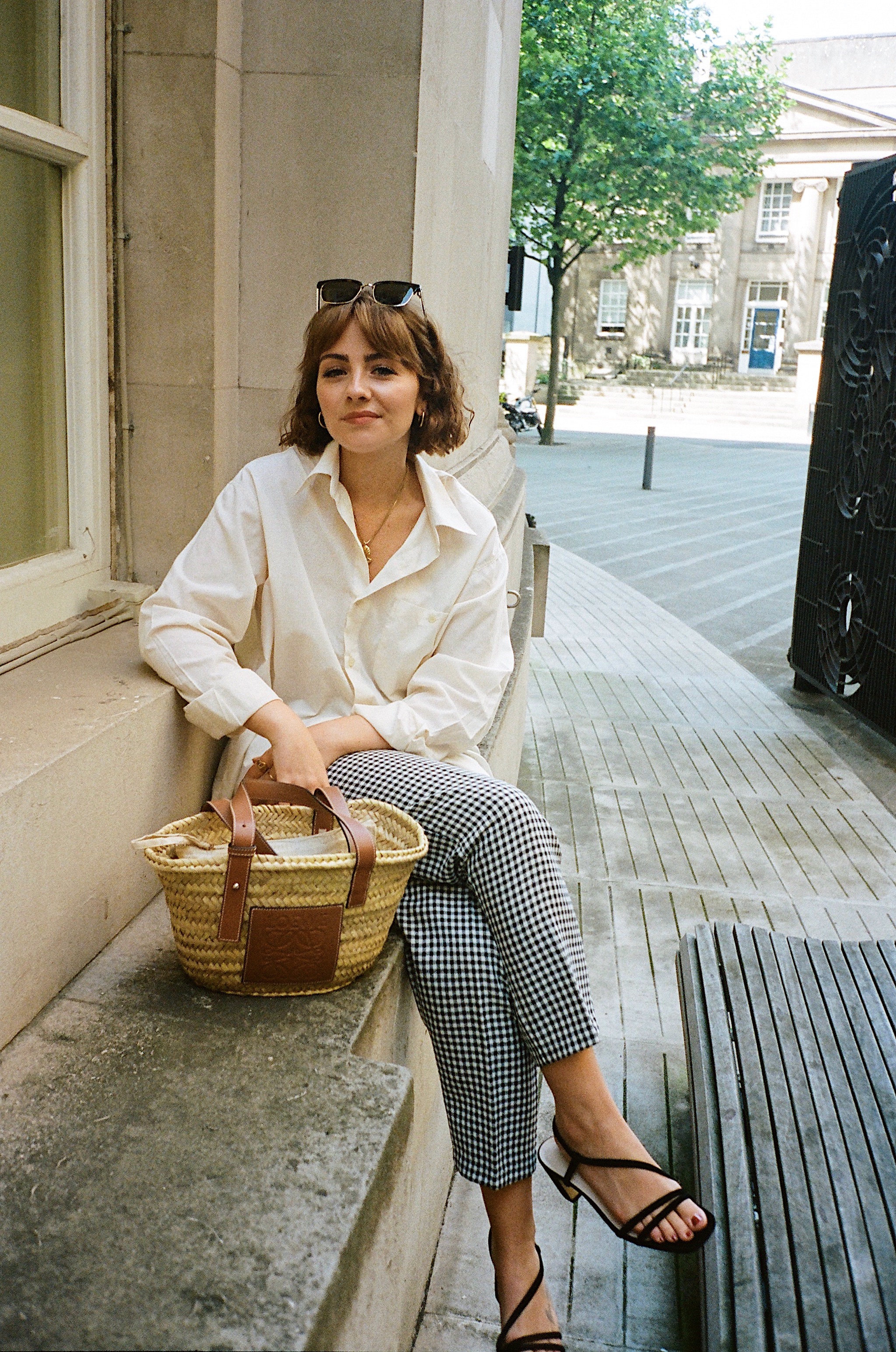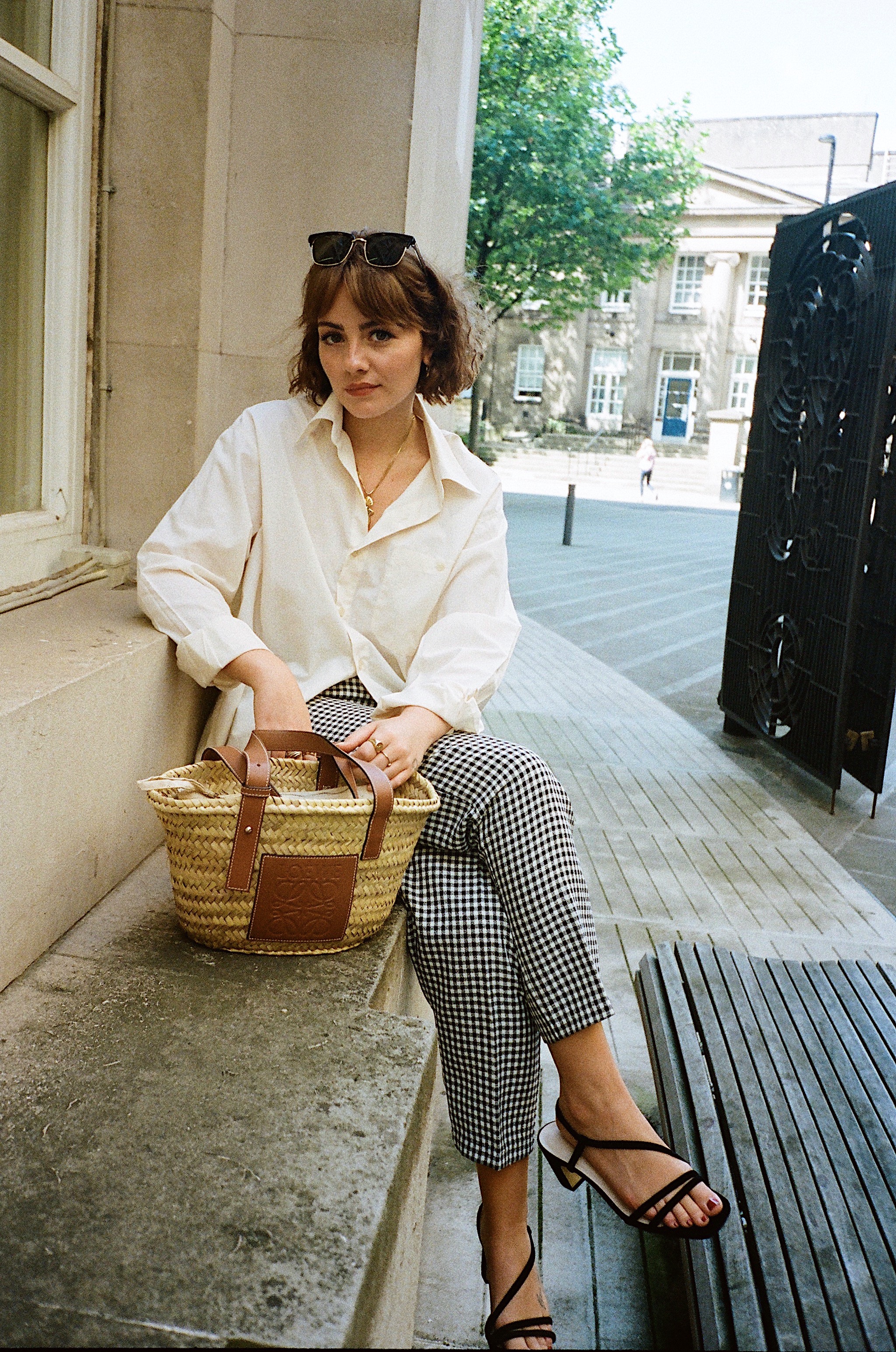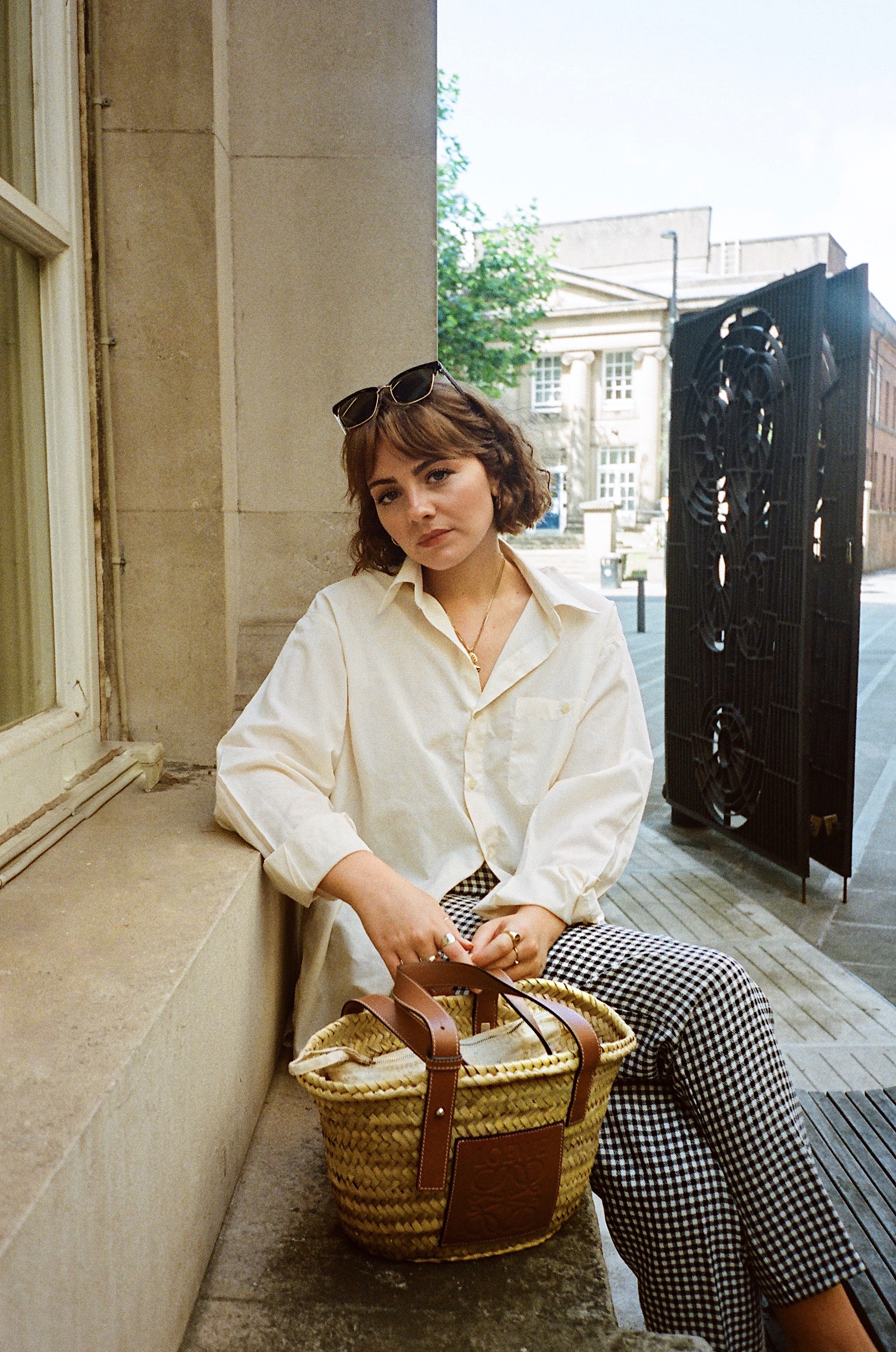 It's oversized enough to hide where I've rolled up the waist band, and really gives the whole look that Jane Birkin vibe that I'm endlessly lusting after. I opted for some simple strappy sandals with it being summer, but I can totally see this look with a navy jumper and some boots as we edge closer to the cooler weather. That's the thing about check trousers – they seem like a statement piece, but I feel as though they are more of a staple. You can dress them up or down, for work or play – they are definitely a hardworking investment for any wardrobe.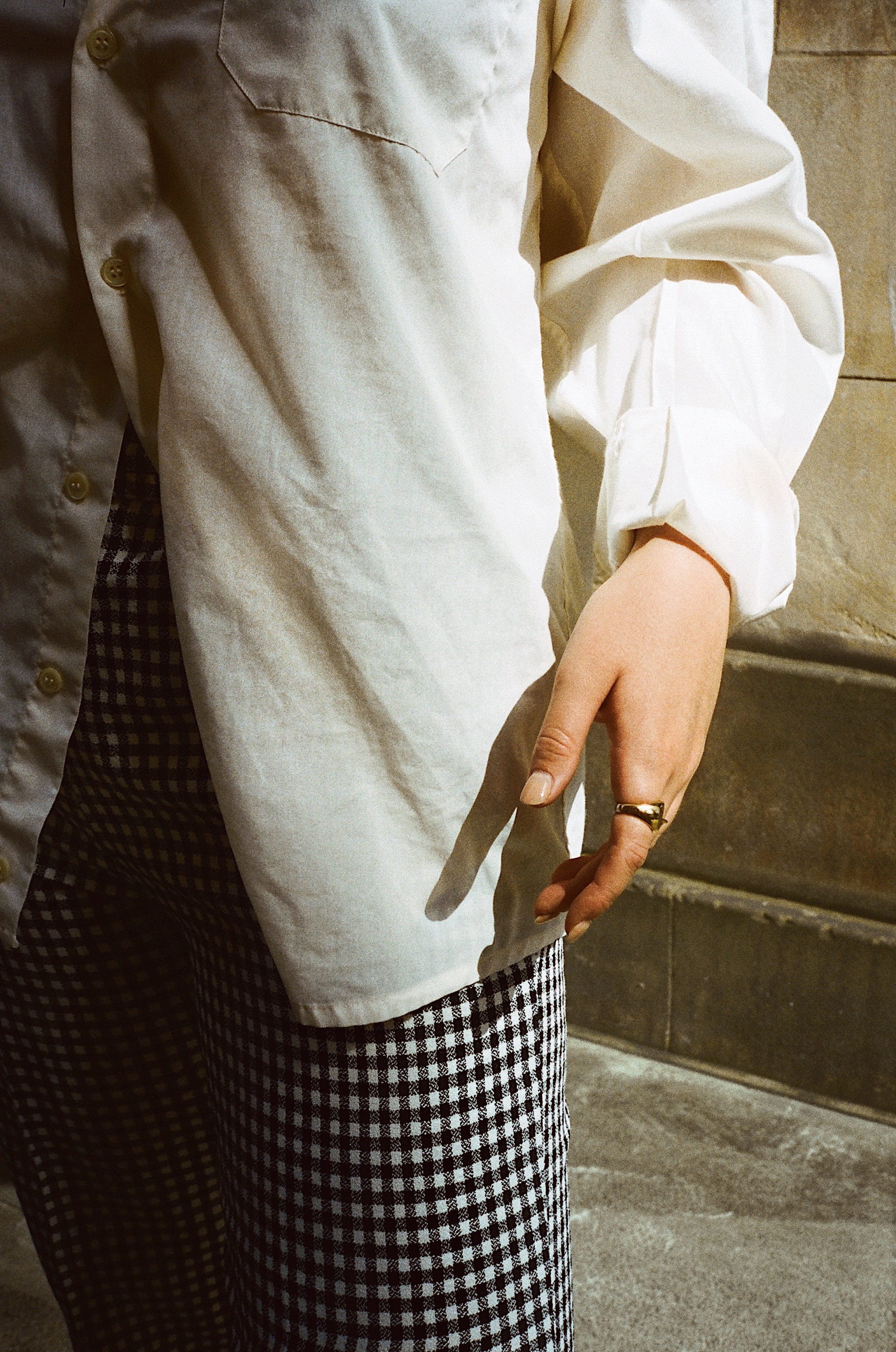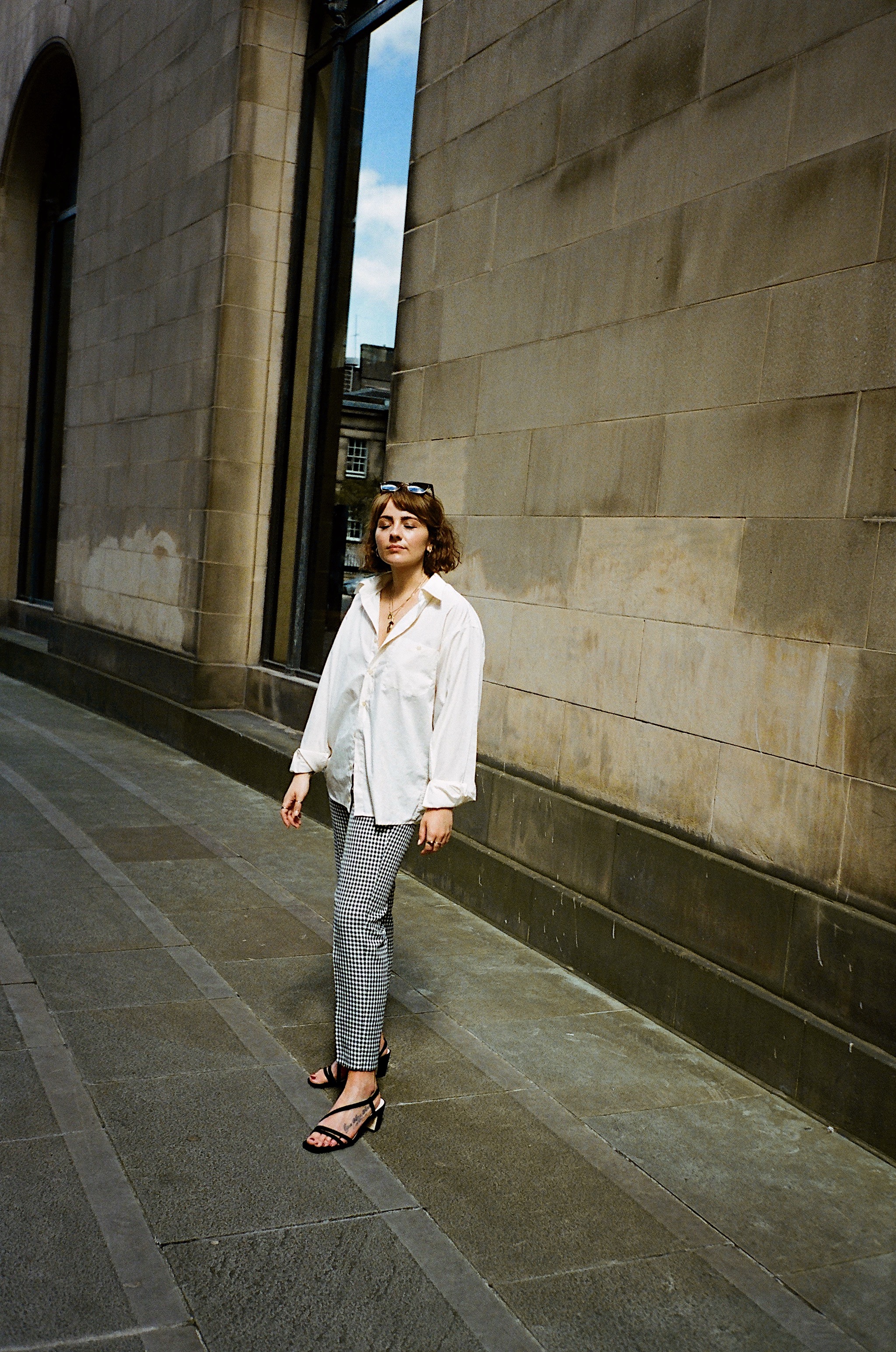 I'm so happy I managed to make these work so that I can enjoy wearing them until my next dash to the tailors. I think as a culture we can be so quick to throw away things that don't work for us – that's not to say we should all turn into hoarders, but it's much more rewarding to take a second glance and try a little harder…
---
Photographs taken on film by Catherine Booty 
Trousers – Na Nin Vintage, Shirt – The Level Store, Shoes c/o – Sandro, Bag – Loewe
SHOP THE LOOK