This post has been a long time coming, and I'm so so excited that I finally get to share what I've been working on with Mikaela Lyons behind the blogging scenes. As many of you will be aware, I have a huge admiration for gold jewellery, and most of the pieces that I own, I wear on daily repeat. Good quality gold jewellery has become a huge part of my personal style, and an aspect that I can't ever see fading. My love for chunky gold accessories very much came from my Grandparents on my mums side – they would wear these amazing antique pieces that I would be memorised by, and I loved that my Gran wore bold pieces, rather than the usual delicate jewellery that seemed to be available for most women…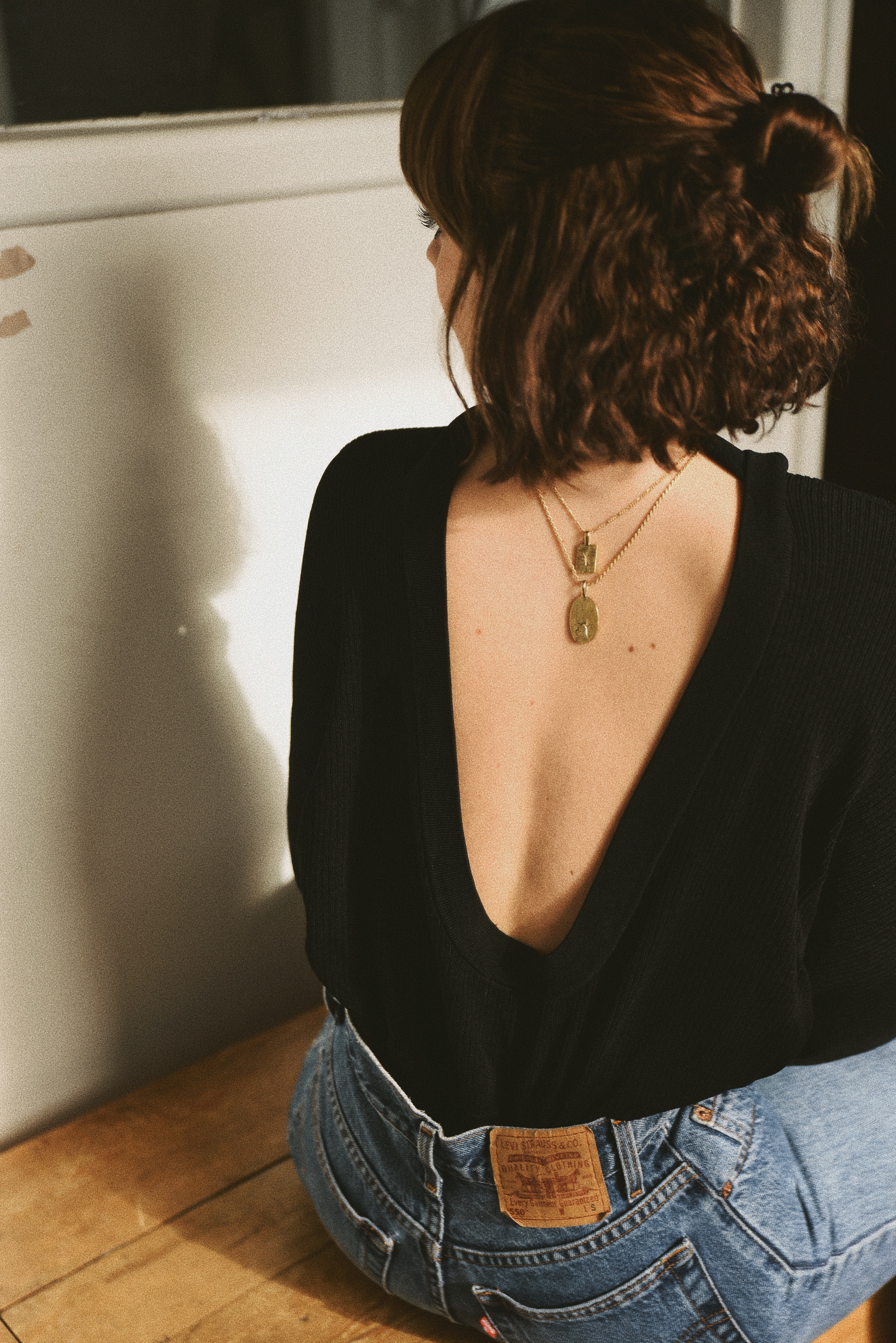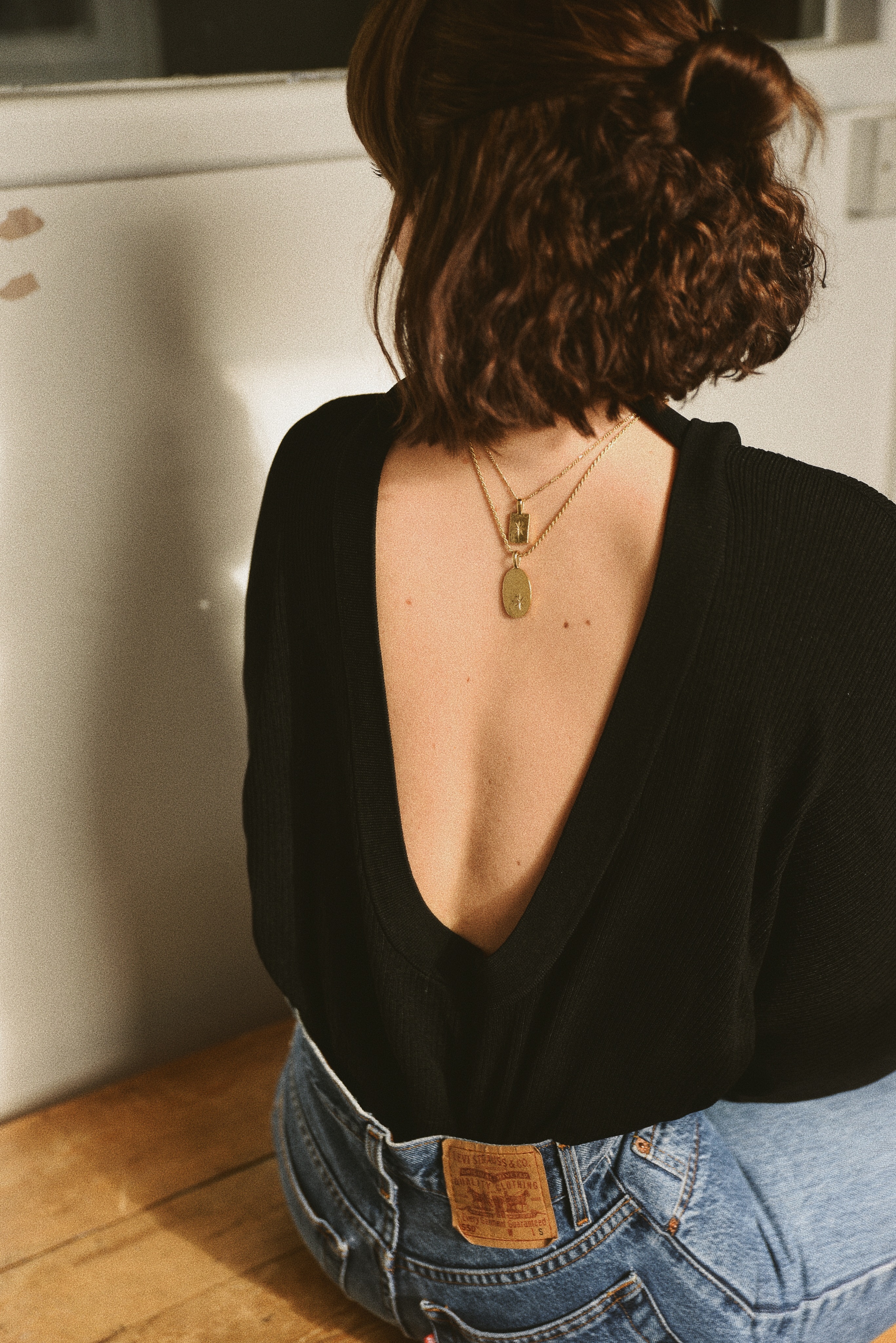 I loved the fact that a piece of jewellery could be just as much part of the outfit as the dress or boots, and I loved how a chunky gold chain could transform a simple jeans and a t-shirt look. A lot of the first real jewellery that I ever owned was inherited when my Grandparents died, and I remember feeling so special whenever I wore it out of the house. As though those pieces had a lifetime of memories stored away inside them, and that I was somehow carrying little pieces of history around with me…
Similar to the reason I love second hand clothing – there's just something special about an object that has had a life before you owned it. Someone with a different personality and different dreams, someone who styled it in a whole different way…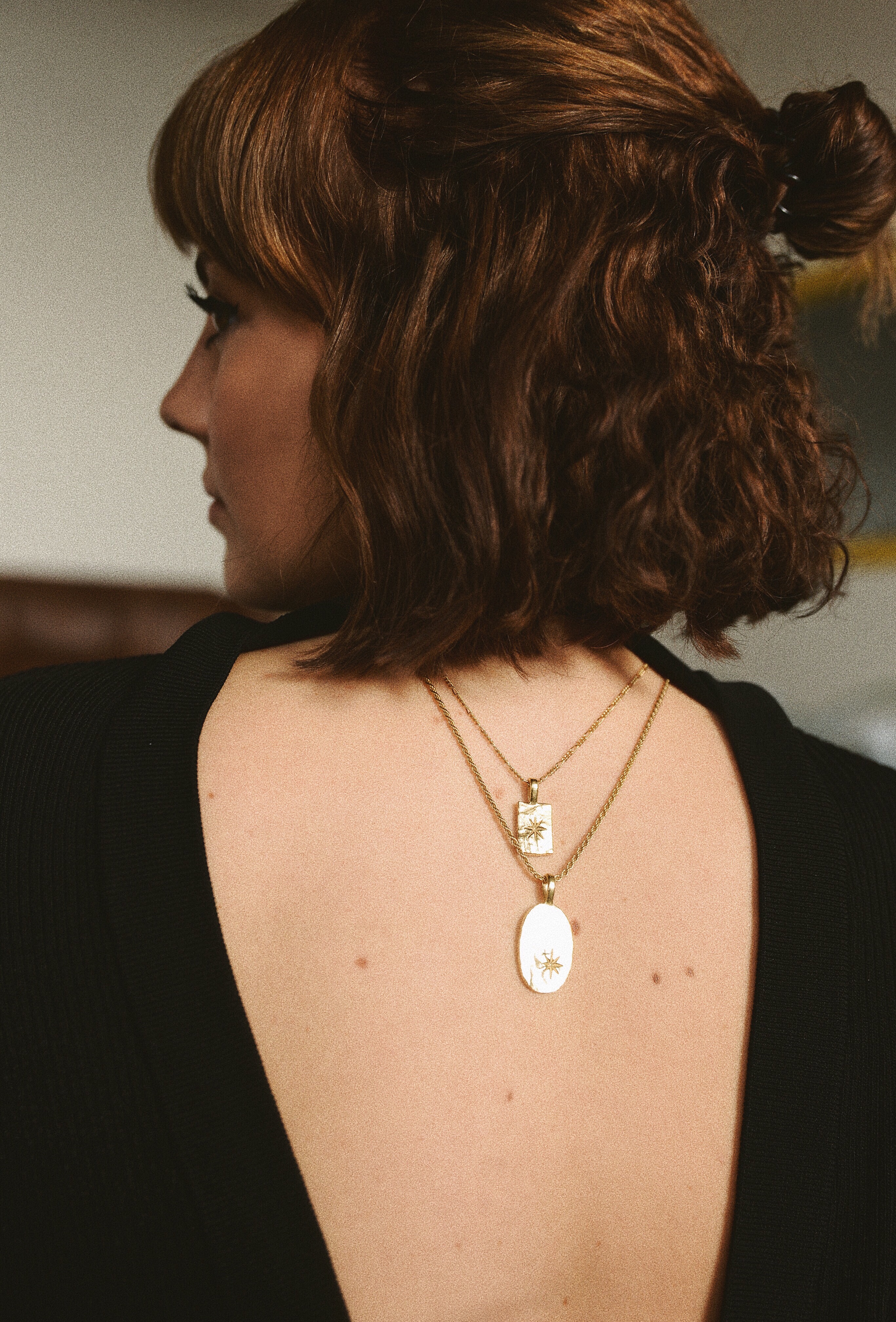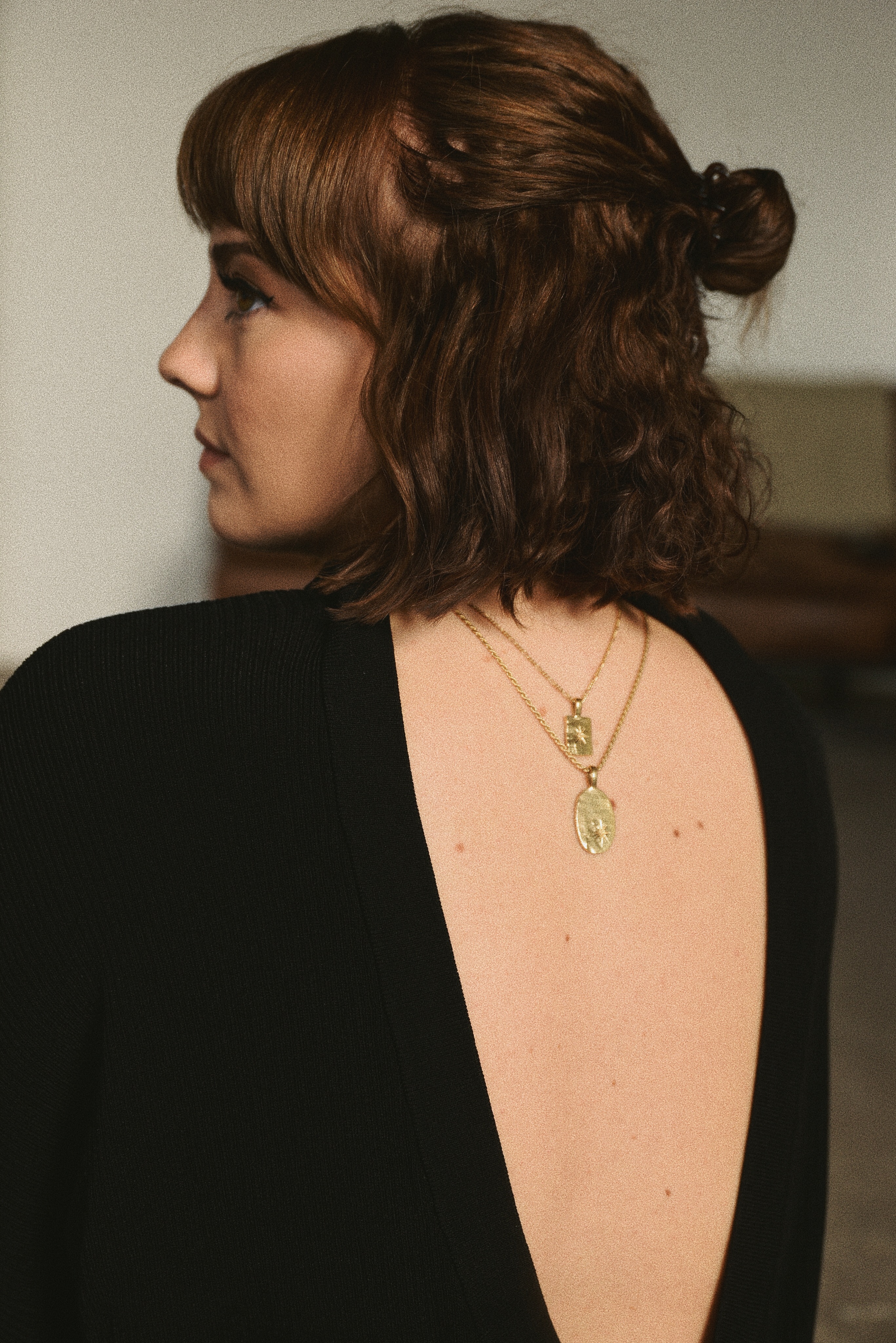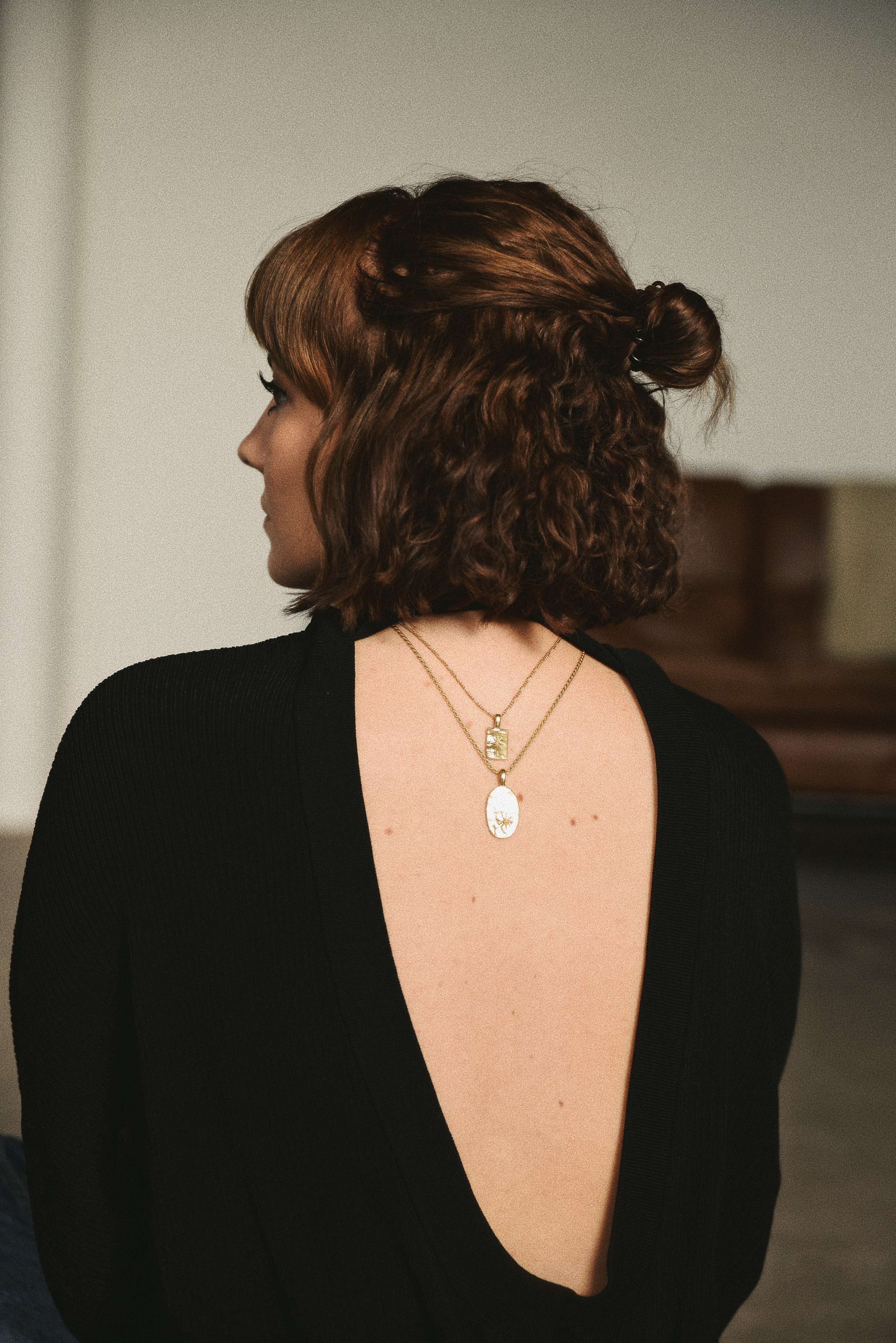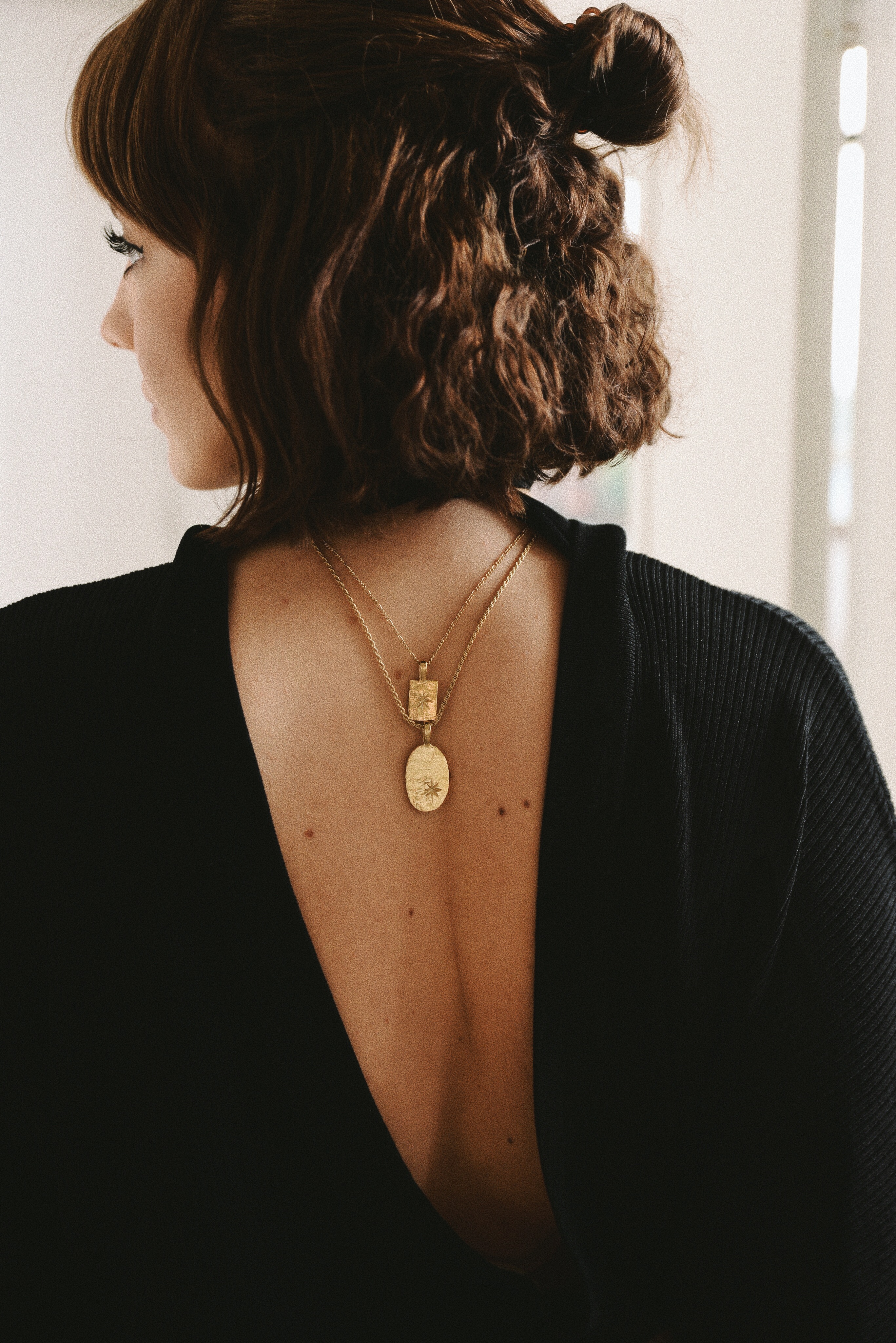 It's safe to say that I'm a bit of a magpie when it comes to gold jewellery, but I definitely don't have an extensive collection of pieces. In fact, I'd consider my jewellery box to be a pretty modest size, a safe little box that's home to the pieces I wear on rotation. Necklaces, signet rings, and an array of costume clip on earrings because my skin just seems to reject any sort of piercing. It's the place I look to when my outfit is feeling a bit drab, or maybe I'll reach for a statement pair of earrings when I'm having a down day. Just like clothing, jewellery holds a certain power when it comes to giving me that confidence boost when I need it most. Little pieces of magic that we carry around with us and attach memories to, sometimes whether we realise it or not…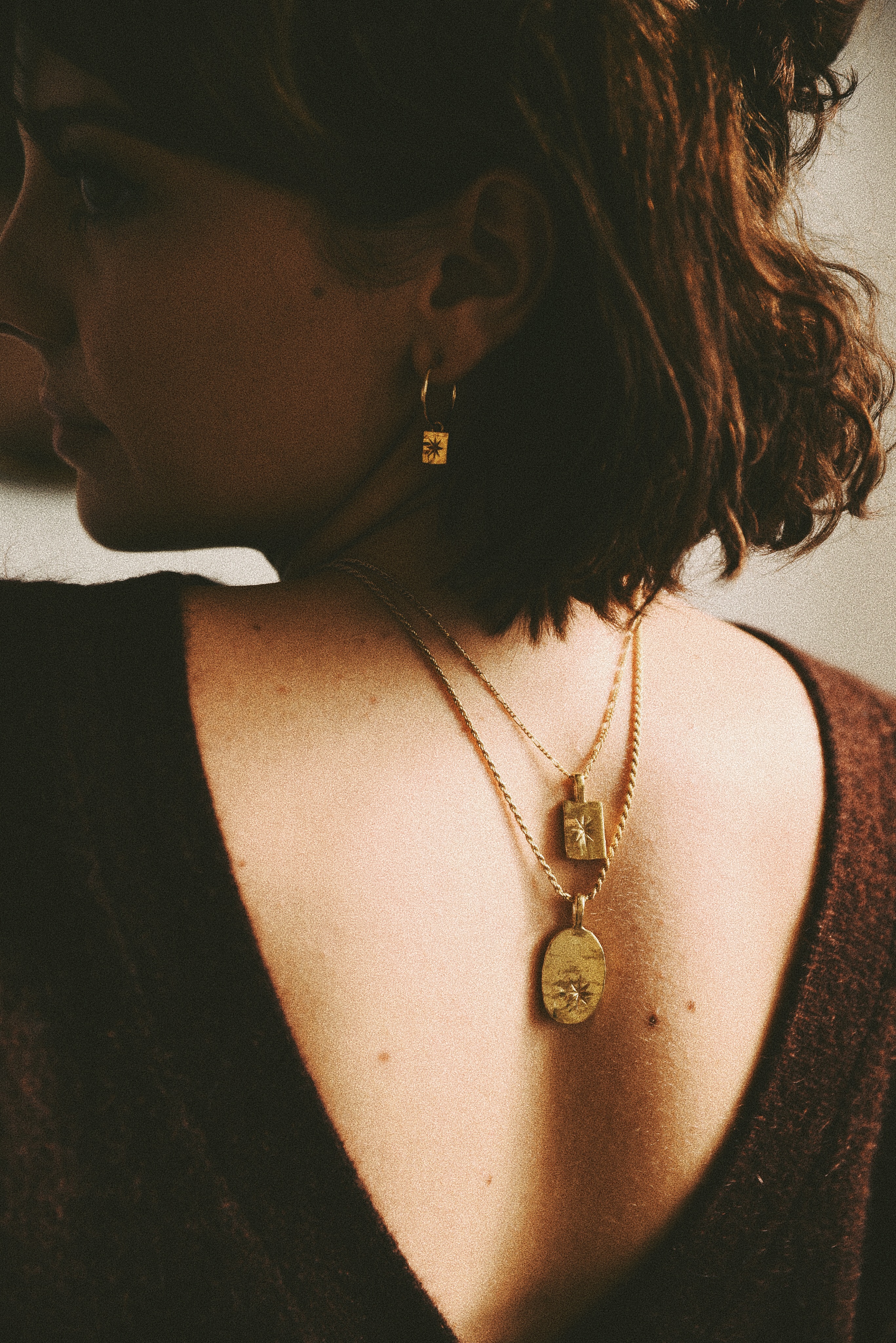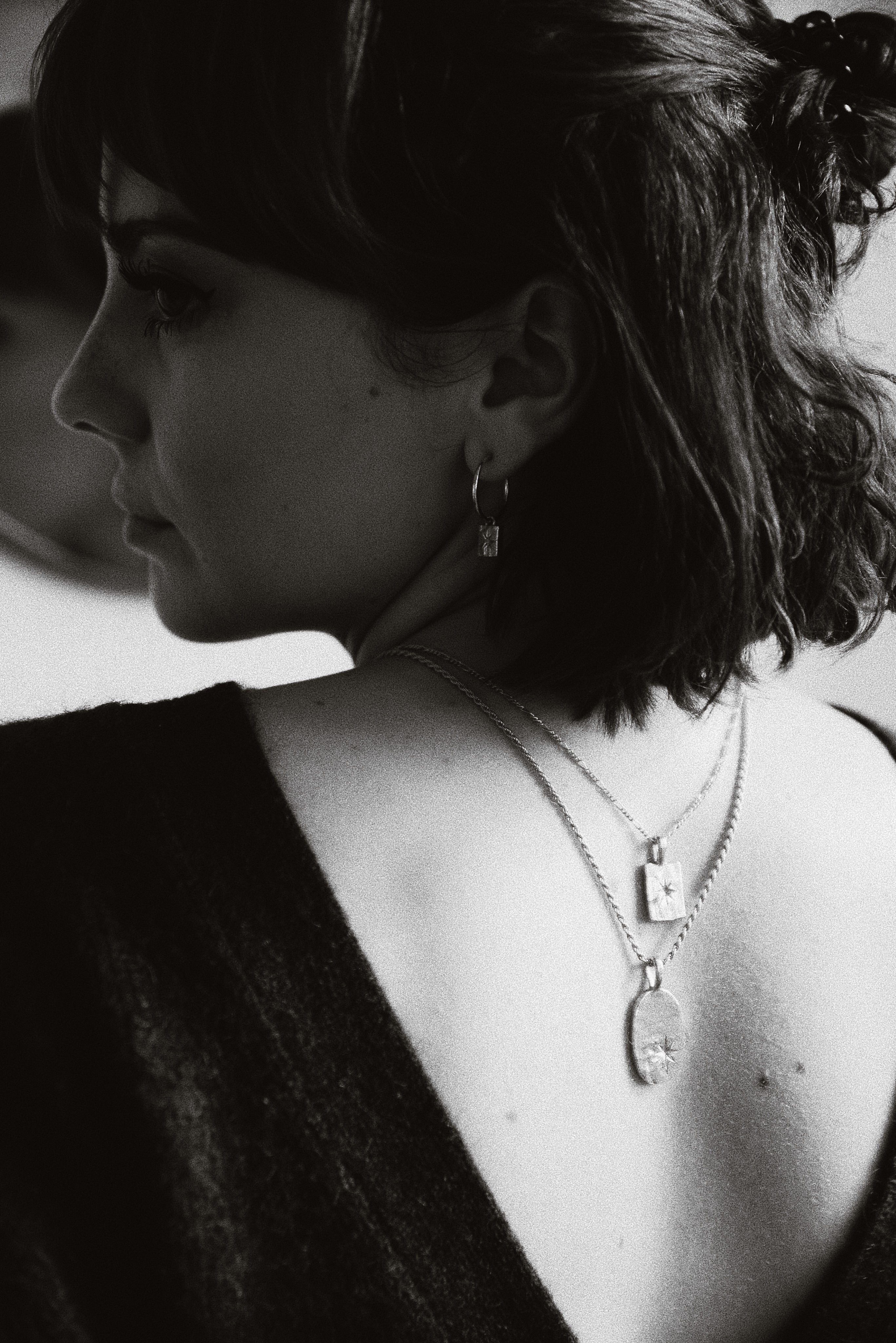 Mikaela happens to be one of the first people who was ever kind enough to send me something when I started blogging. It was her Double Coin necklace, and I remember wearing it religiously – it was the perfect vintage inspired piece that I had been searching for, and you guys loved it too. Months and months passed by and we kept in touch organically, sharing our hopes and dreams for our businesses, and vented to each other about social media. We became friends, and in the most relaxed and organic way, decided to create something together. I didn't need to give the collaboration a second thought, and I knew that I had to go with my gut and give this jewellery designing malarky a go. It felt like the time to create something tangible – something I could hold in my hands, as oppose to something that get's lost in the internet void…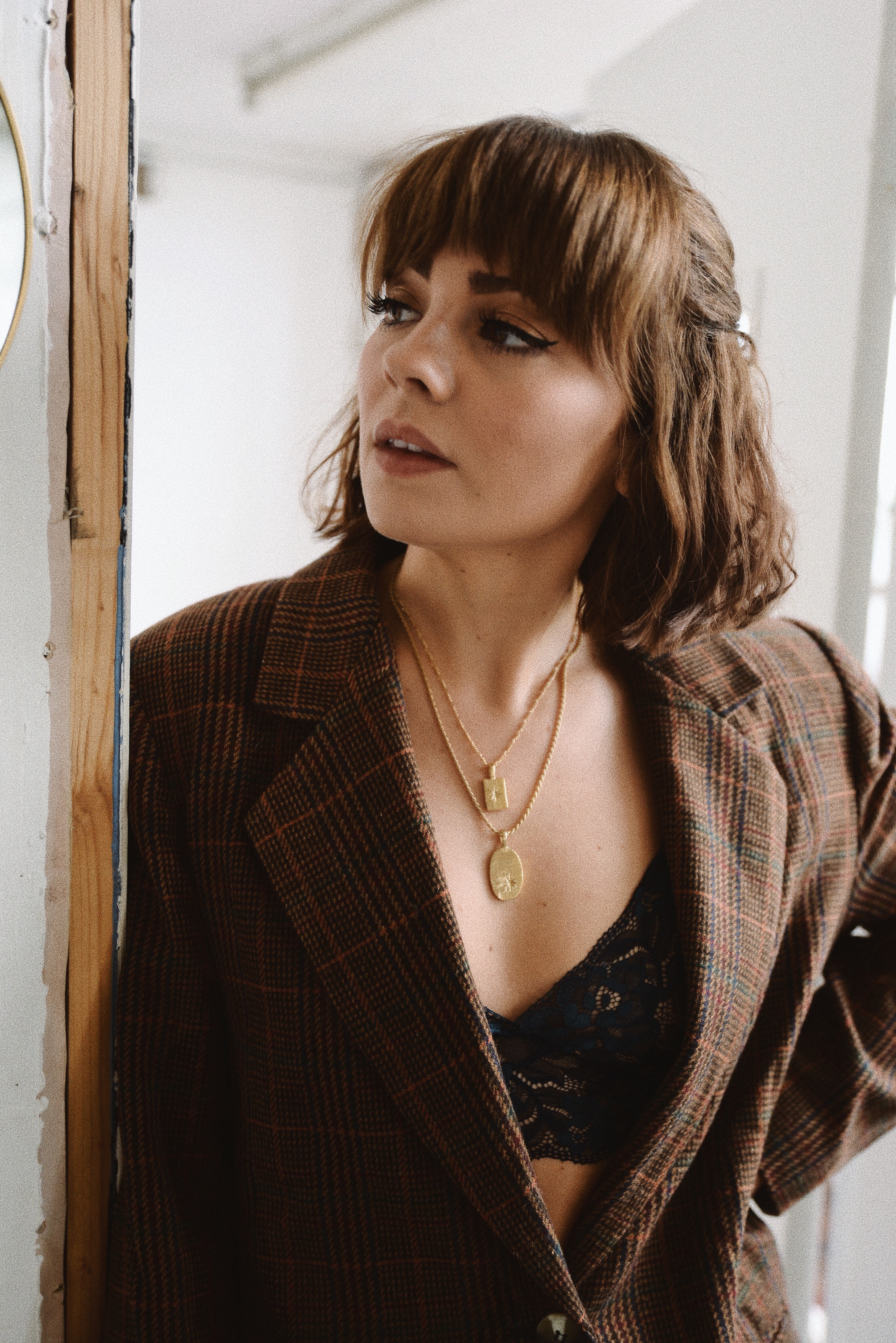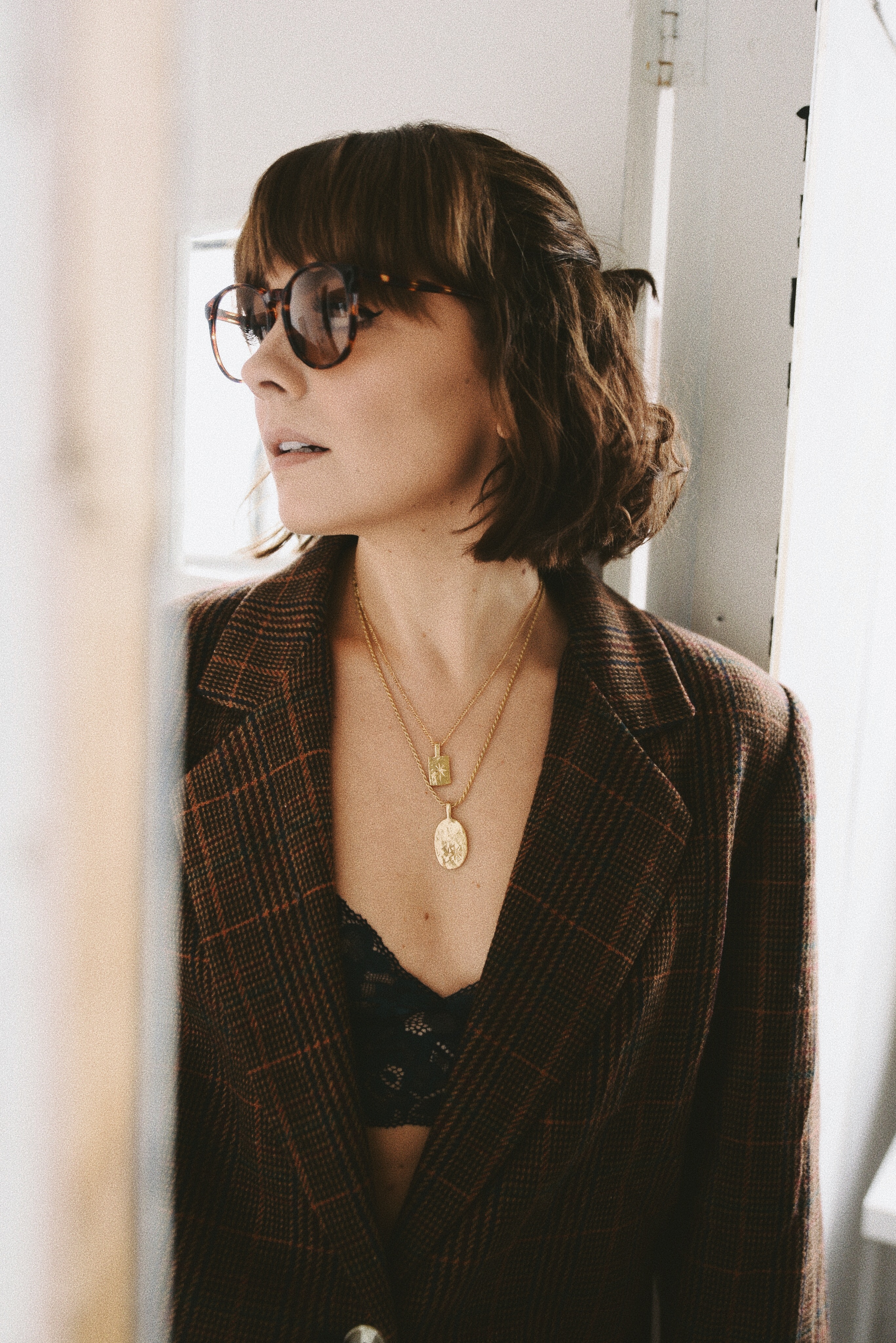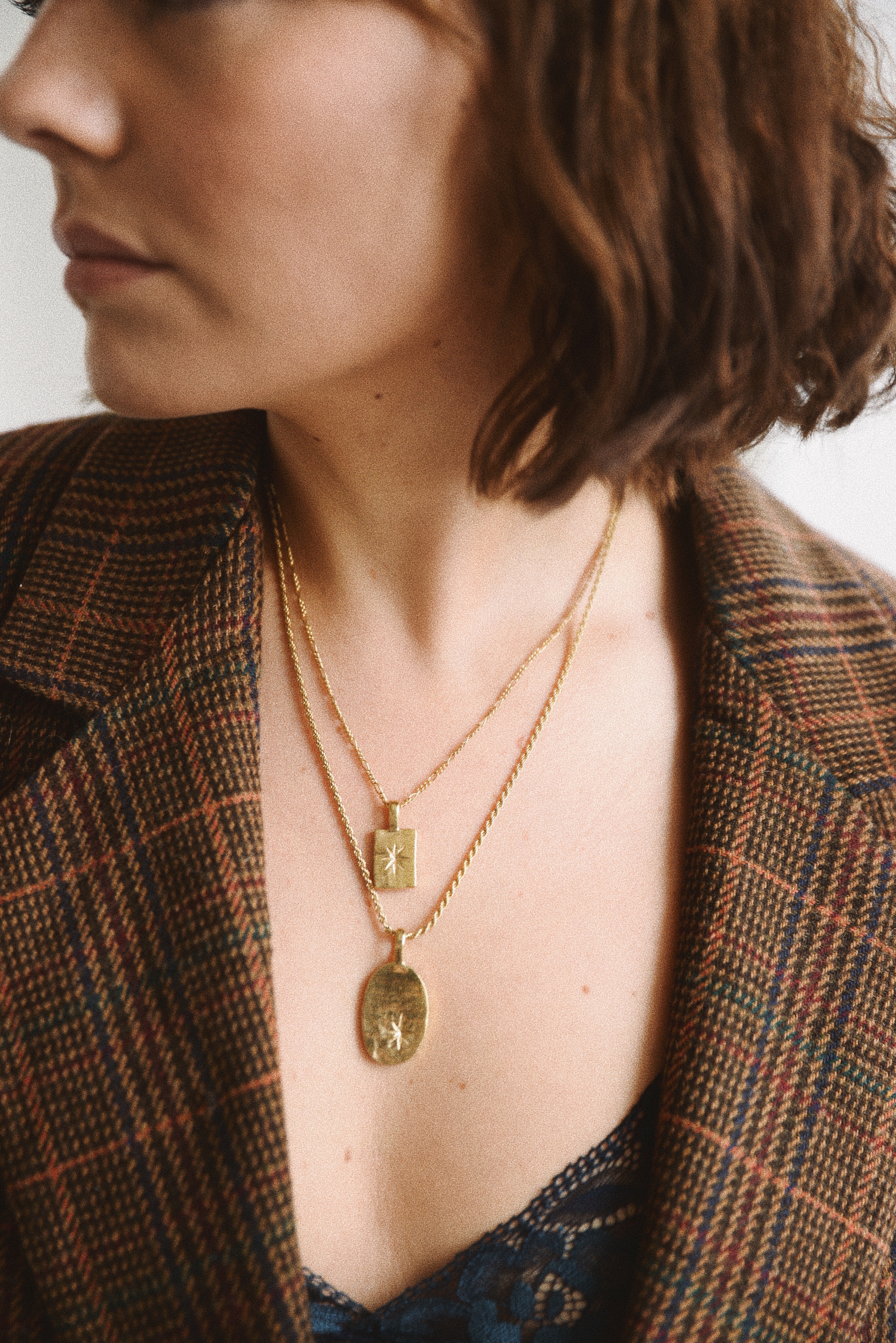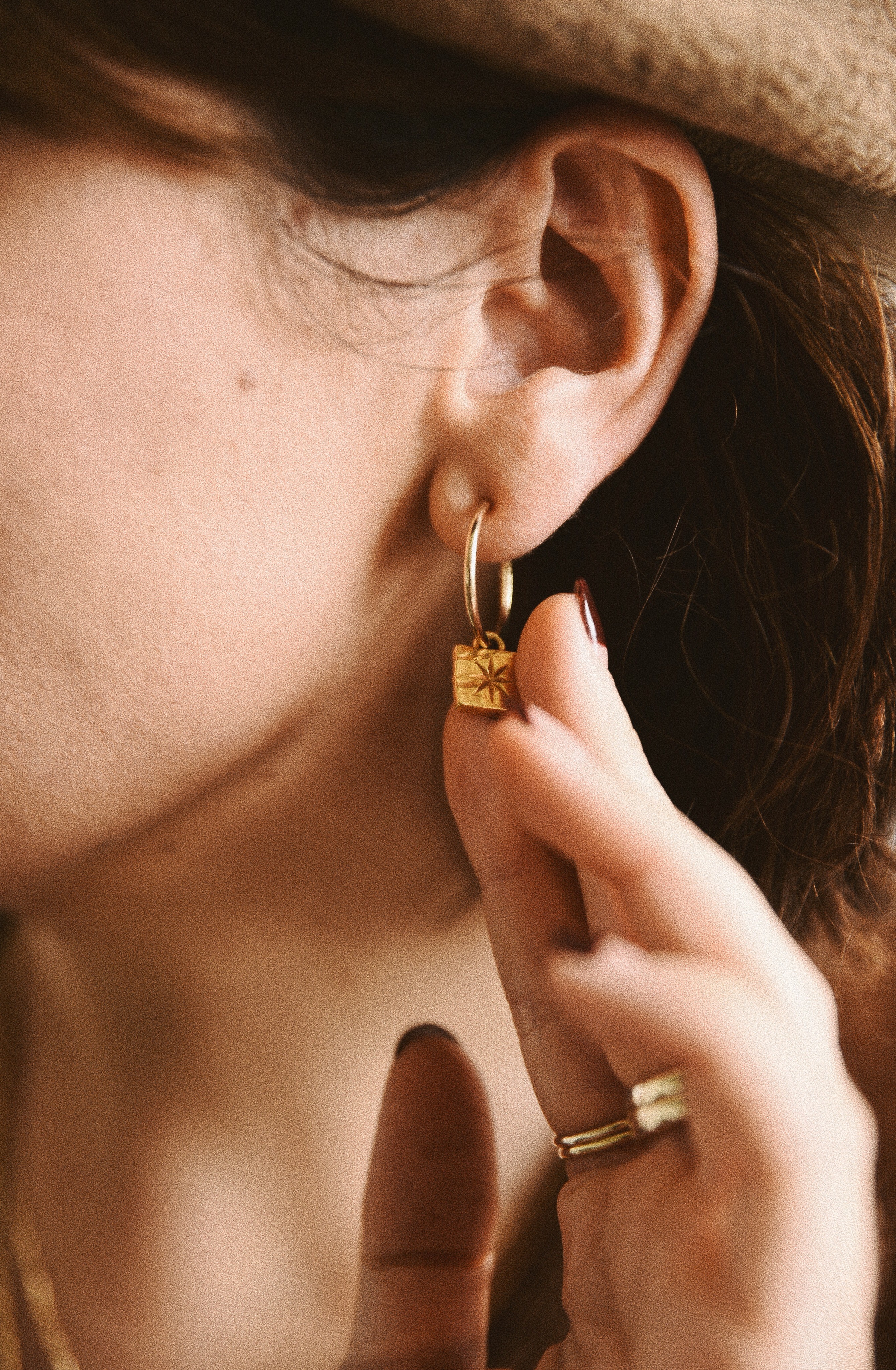 Mikaela has always stood out to me because we think in very much the same way – both creative minded first, and anything to do with business very much arrives as an afterthought. I knew that working together wouldn't be about lots of facts and figures and driving sales, it would just be focused around creating something that we both loved, taking a risk, and seeing what happens. I know that that's a very fluffy way of thinking, but it's the exact same way of thinking that got my little blog to where it is now, and I couldn't be more thankful.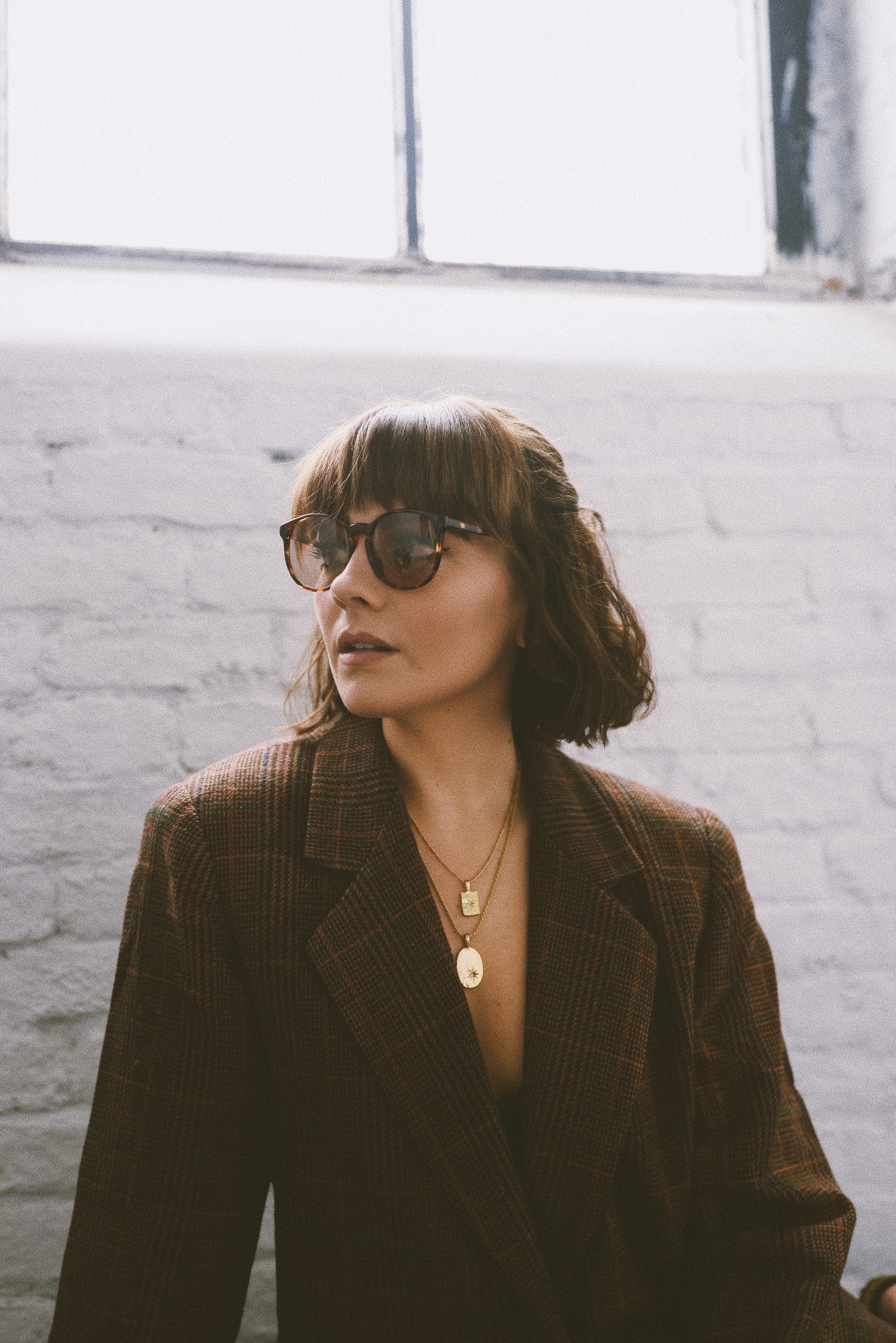 When we started having deeper discussions about the design process, I was blown away by how much thought and effort goes into each piece of jewellery, and that Mikaela was proud to call herself an ethical brand. Being someone who deals daily with a lot of excessive packaging and newness, I'm always conscious of what I'm advocating, and thinking about ways that I can be better. As a lover of vintage and second hand, I knew that this collaboration just felt right. It made sense to create pieces with an independent, ethical brand – pieces that can be worn and loved forever. And so, we sat down with coffee one day and starting drawing up ideas…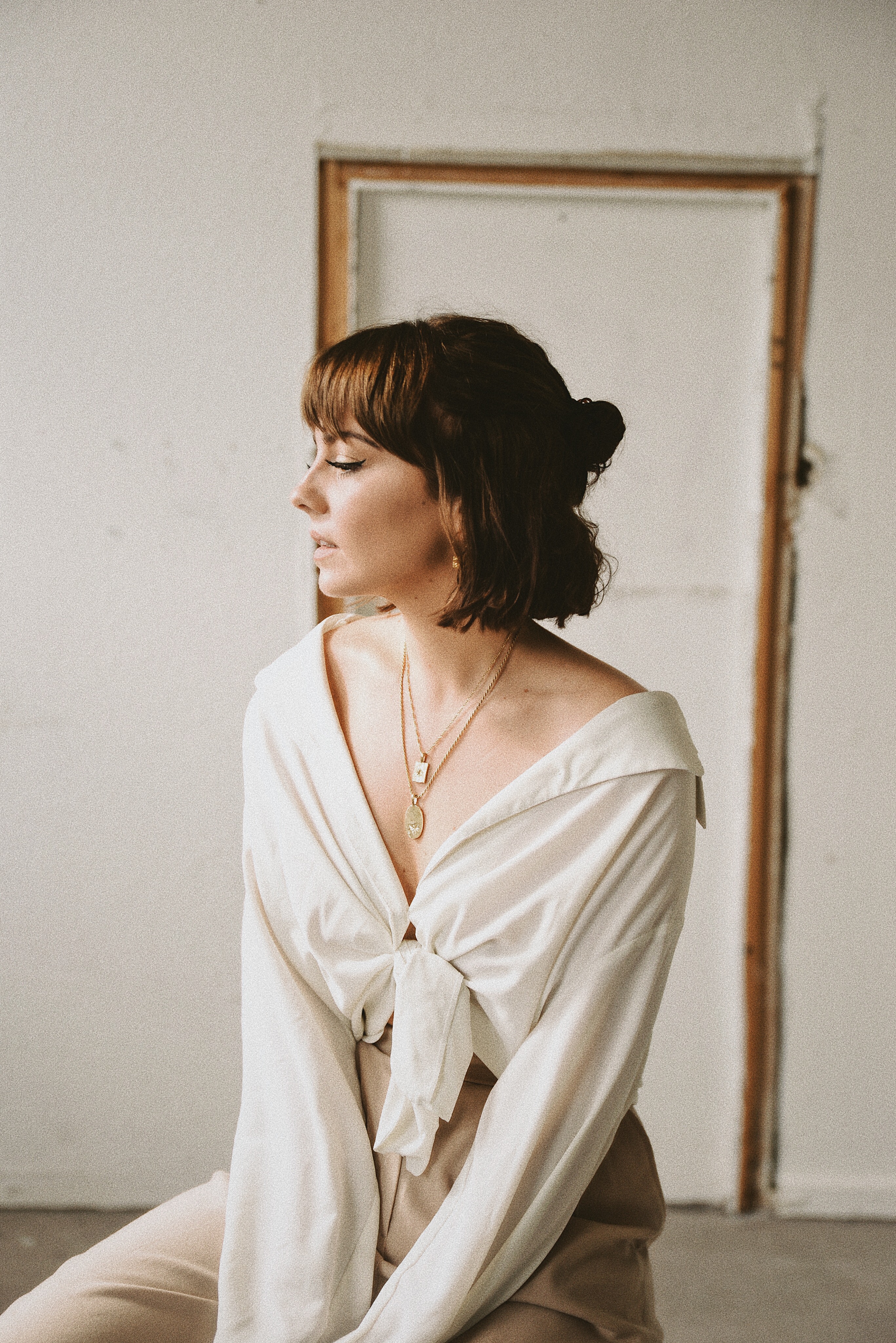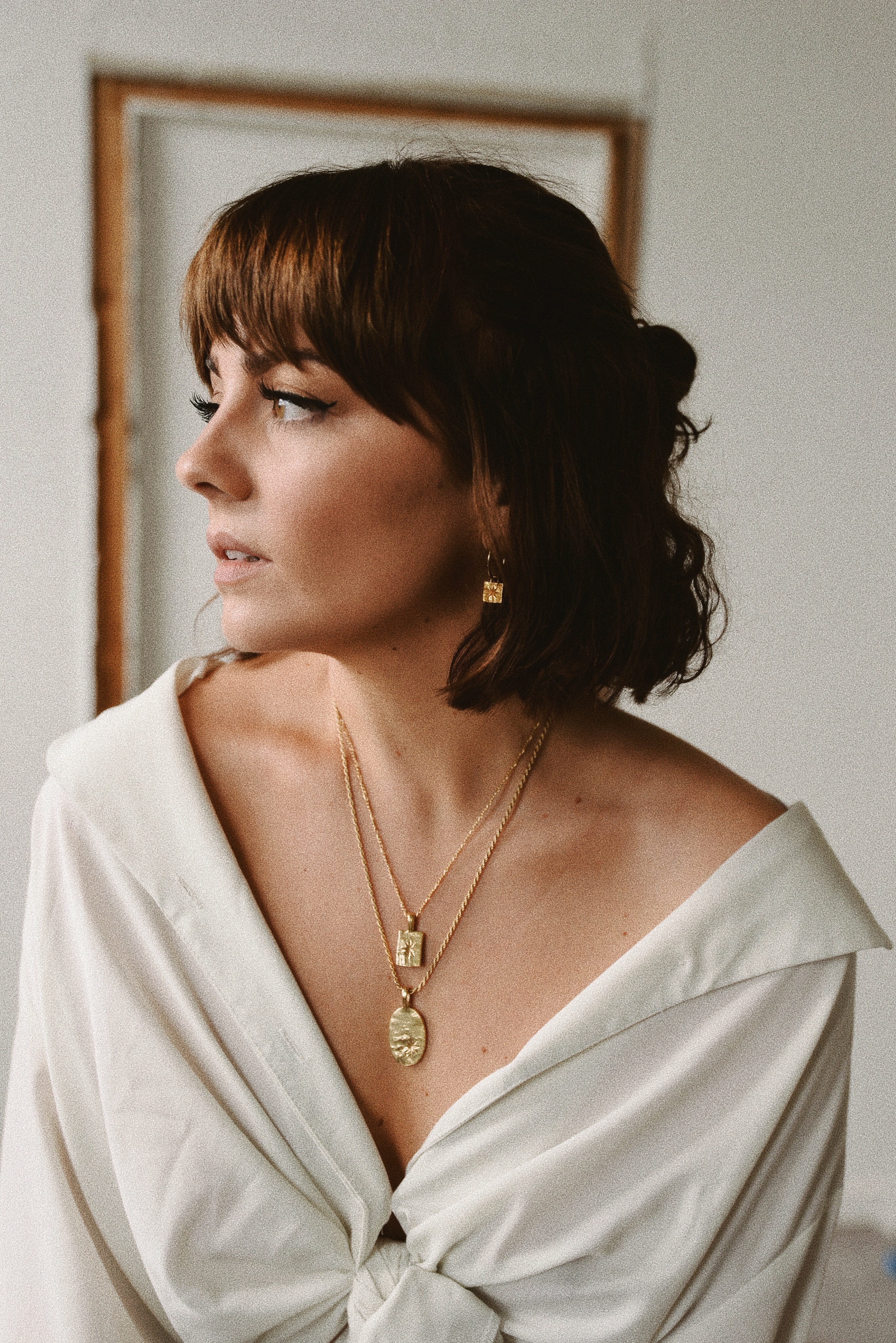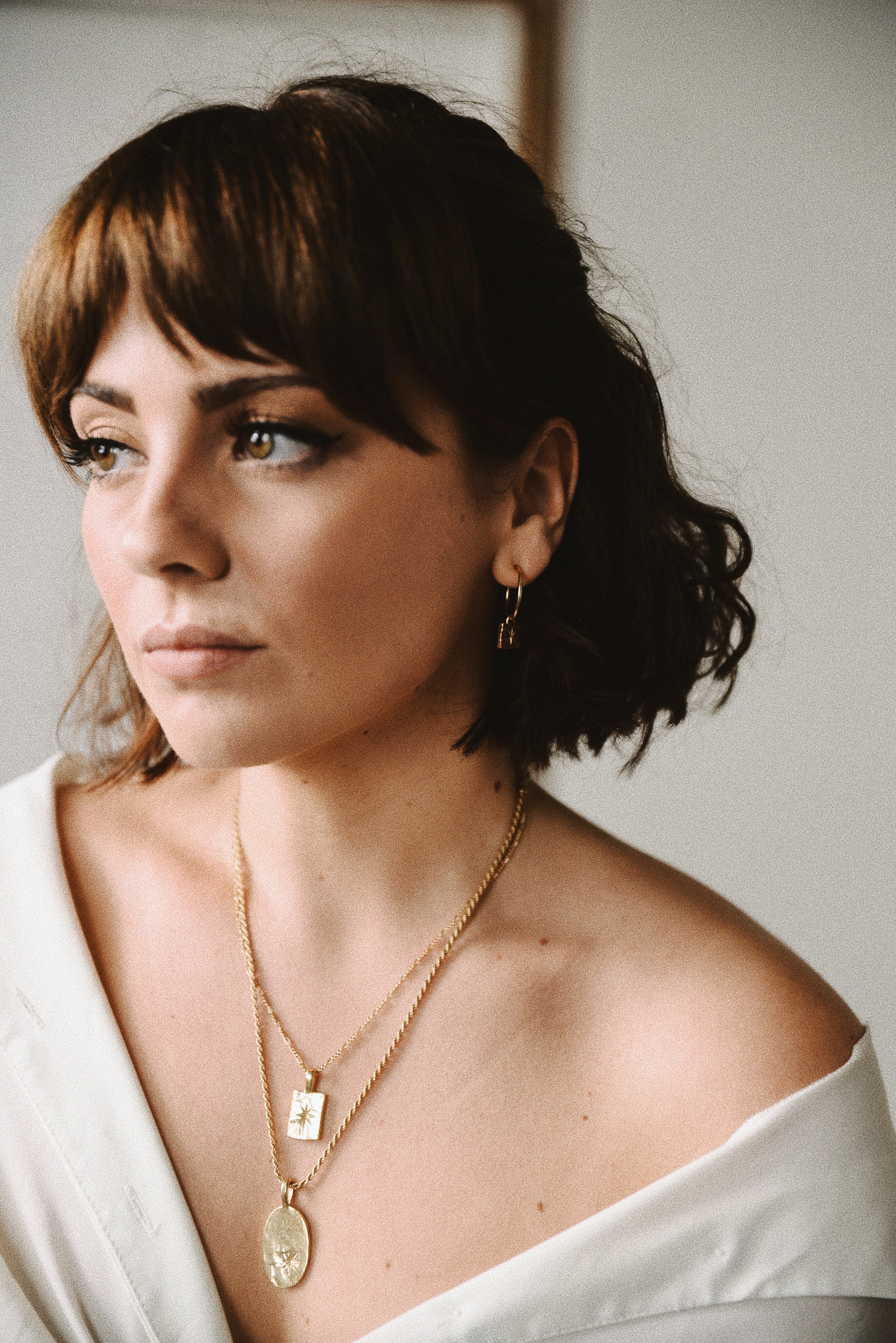 When looking at inspiration, I knew that it was important not to look at what other jewellery brands were doing – I wanted the designs to be born from something personal, and to focus less on what was trend lead and popular on my Instagram feed. Two icons that stood out to me were Bowie and Birkin – both people who are recognised for their personal style, and both people who have helped me to shape my own. Jane was often photographed wearing two pendants worn together, and this was something that I started to adopt when my obsession began with her back at university.
Both of them embody what it means to break the rules for me – to be brave, take risks, and wear whatever the hell you like whilst doing it

.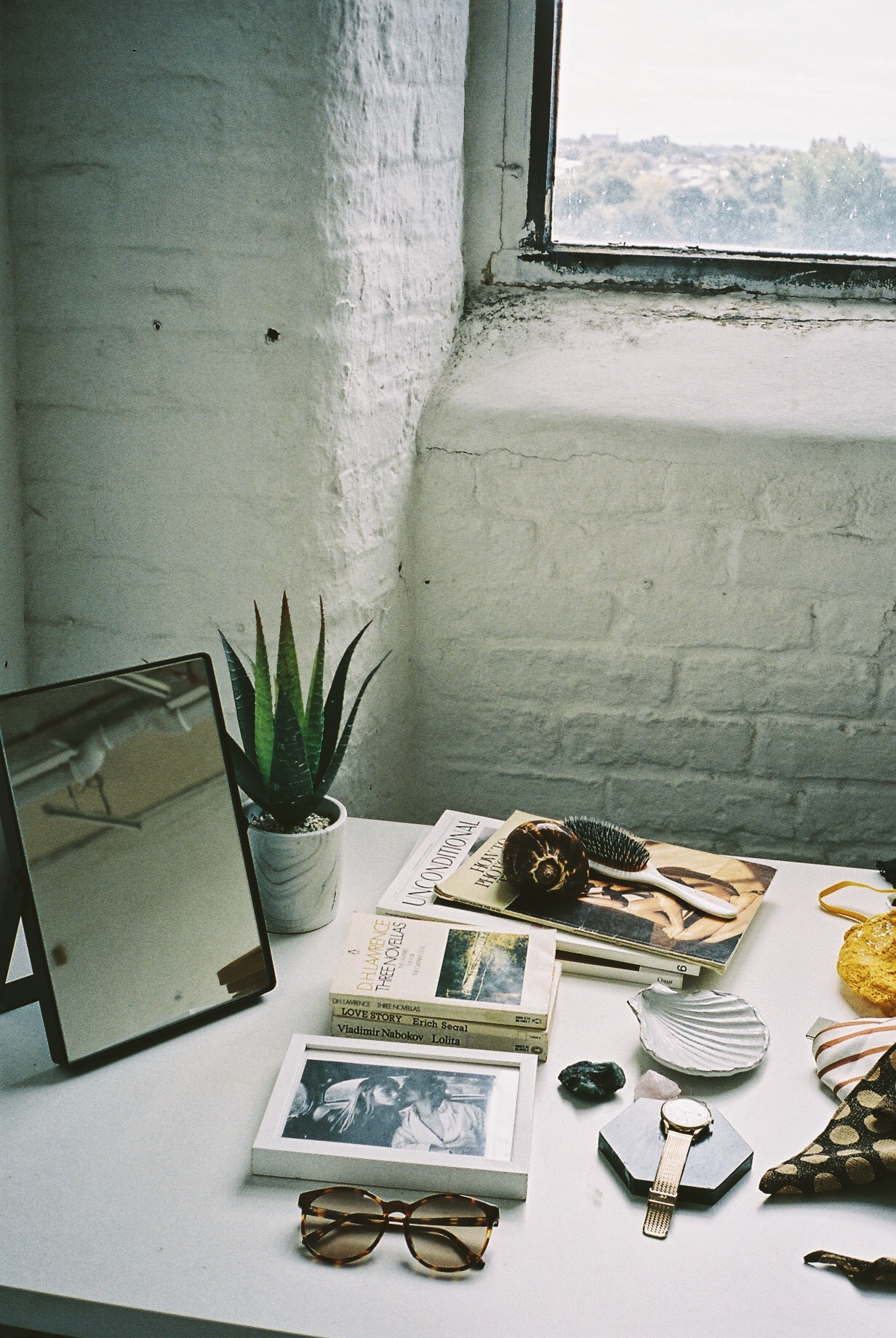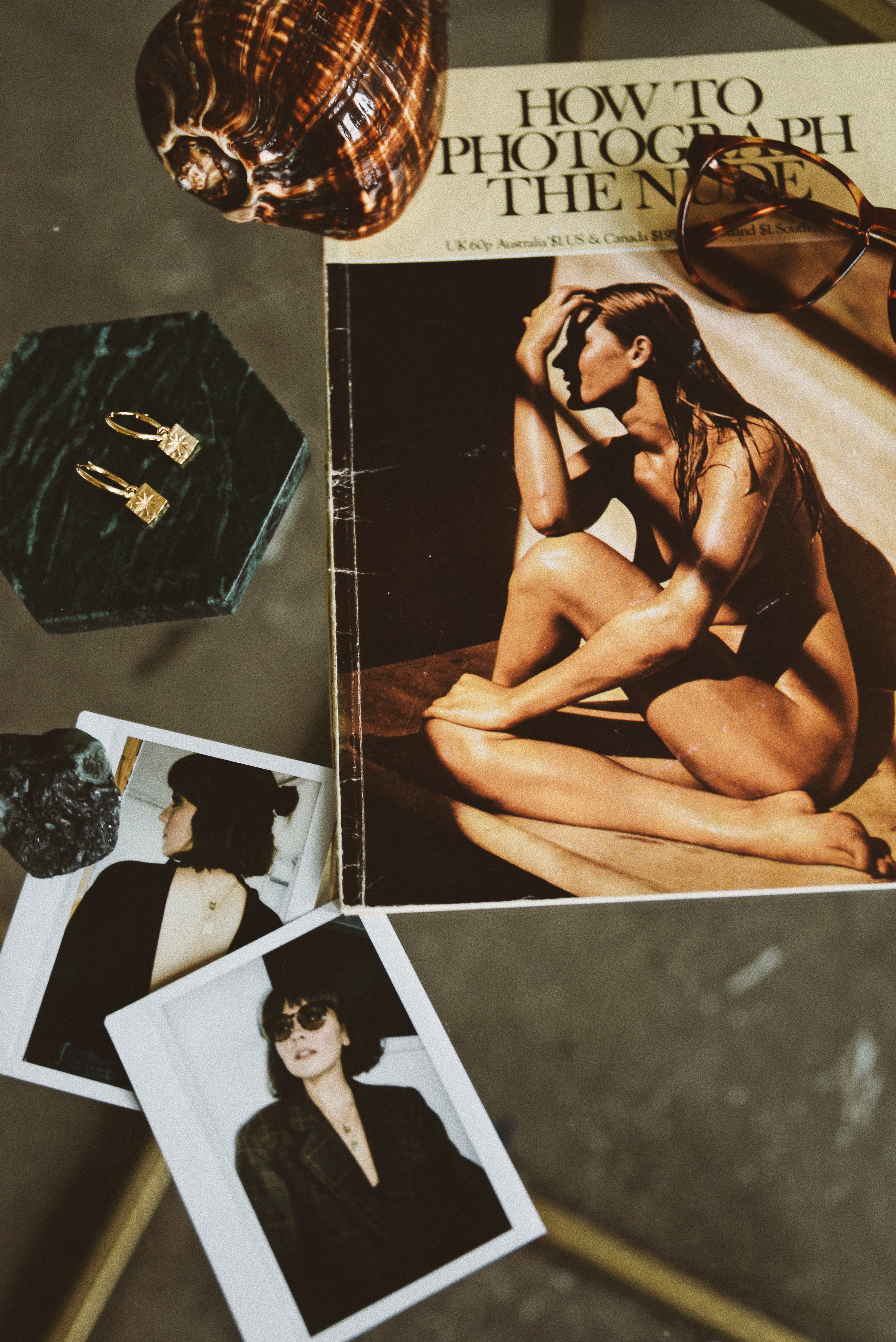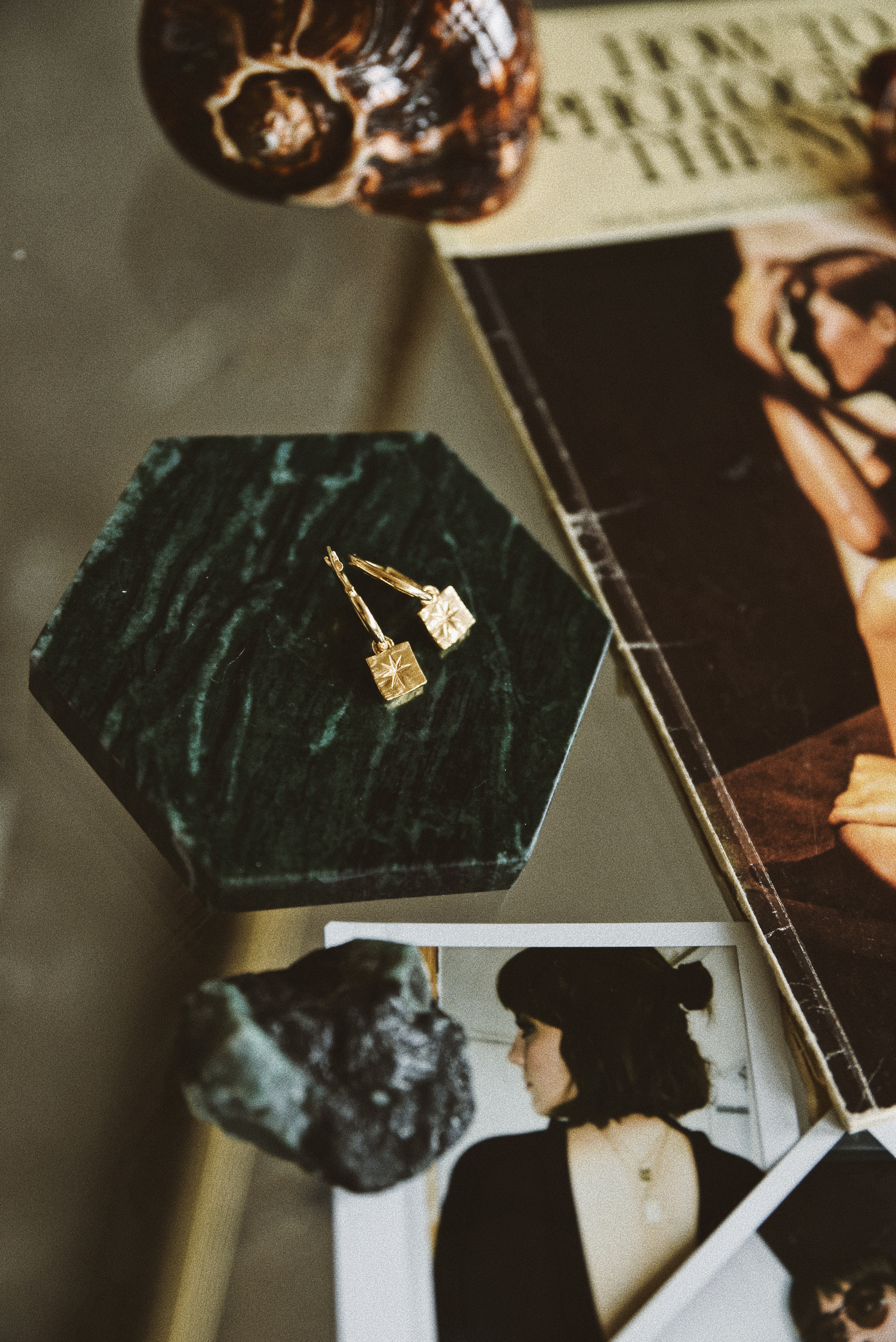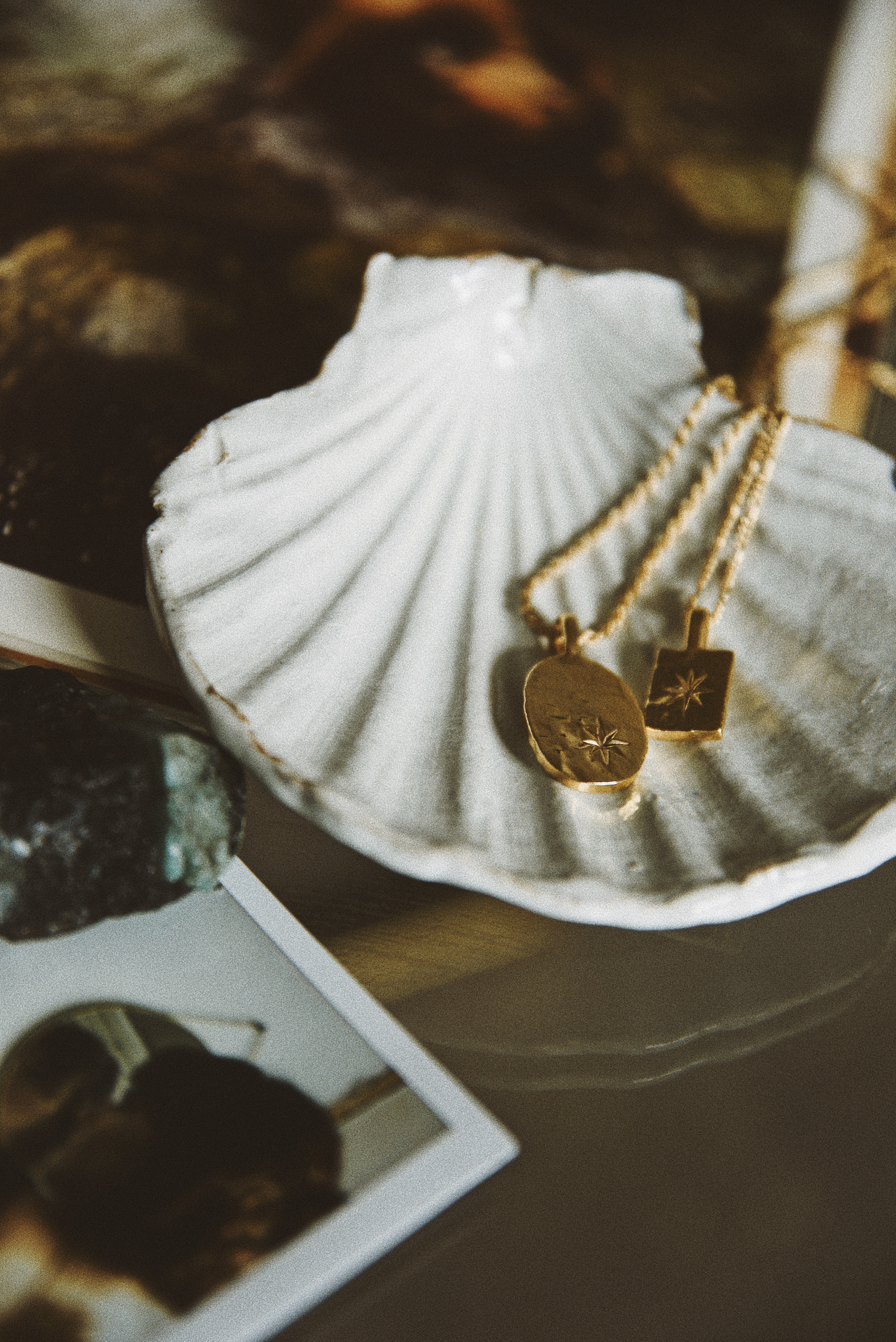 I knew that I wanted to pay tribute to them somehow, as a little thank you for helping me feel less alone, and for encouraging me to experiment with clothing and tune out the voices of others. One of my favourite Bowie songs is The Prettiest Star, so I decided that I wanted the mini collection to be focused around stars somehow, and to include two necklaces that are designed to be worn together. After lots of (very badly) drawn images on my behalf – we finally decided that the pendants would be two completely different shapes, with contrasting chains. I'm forever trying to achieve this look with various different pendants, so I wanted to create two that looked effortless when worn together. I wanted each piece to have a little star engraved on it as an ode to the song, but also as a reminder to worry less and dream more – looking up at the stars has been something that's calmed me ever since I was little, and I liked the idea of carrying a few around with me…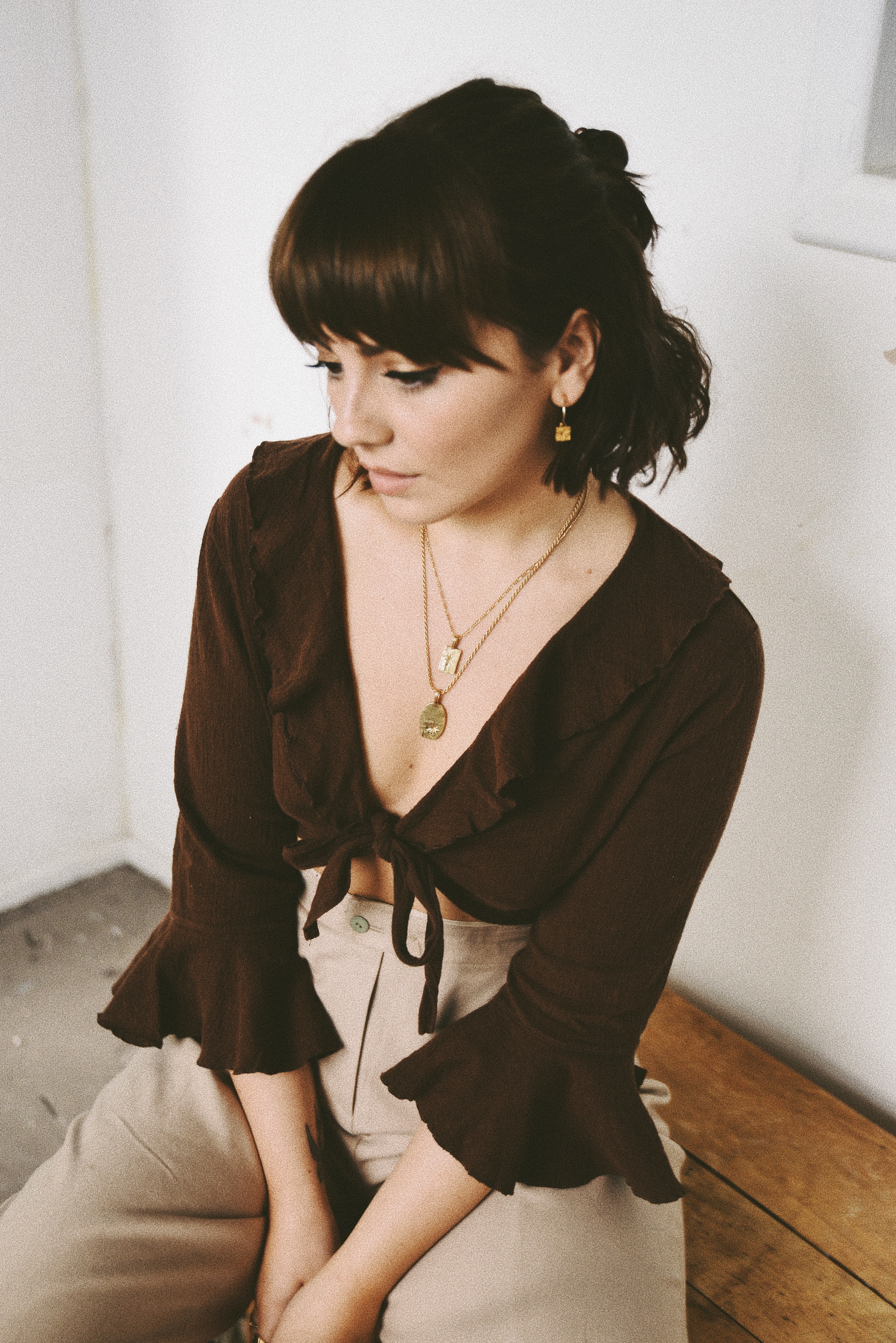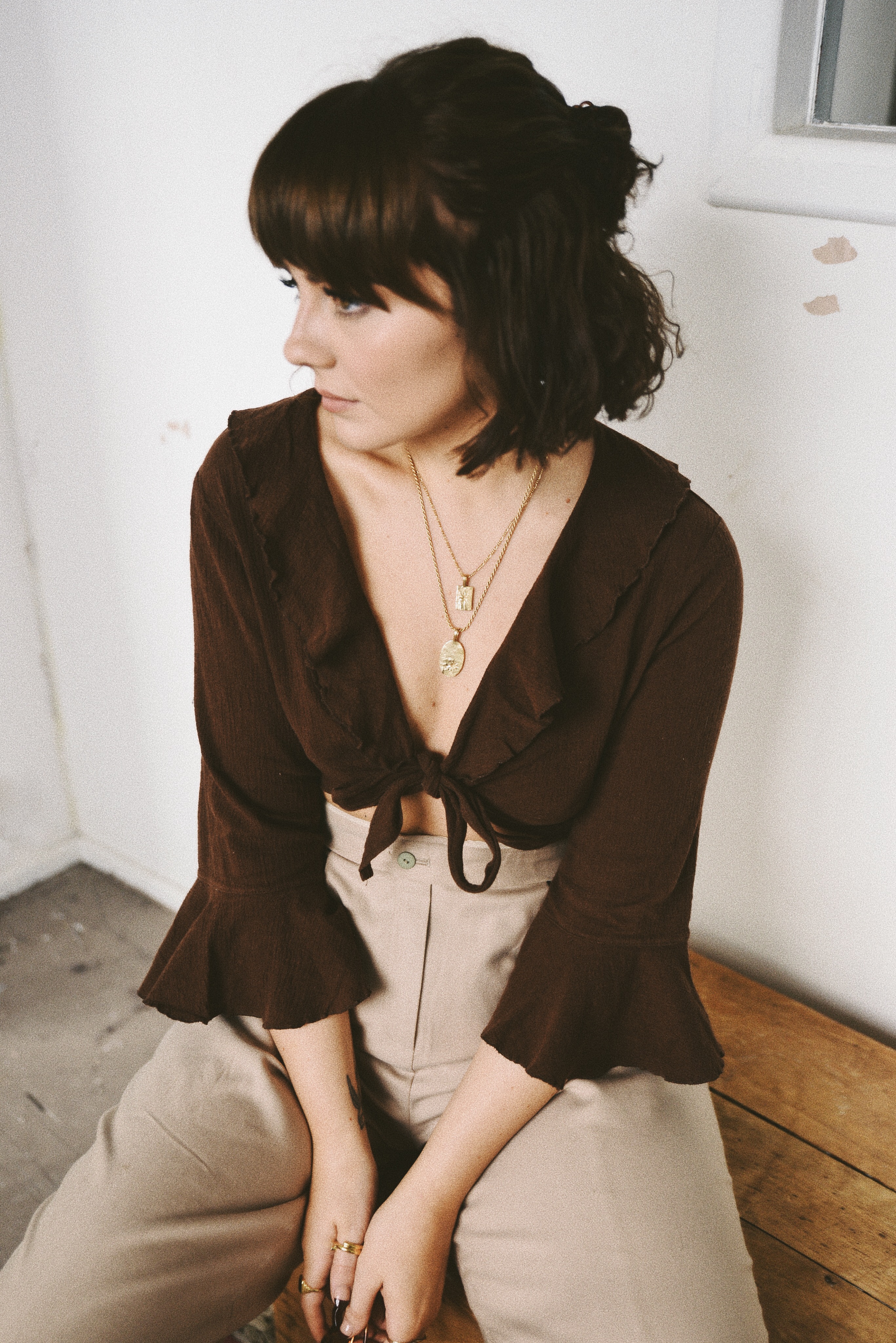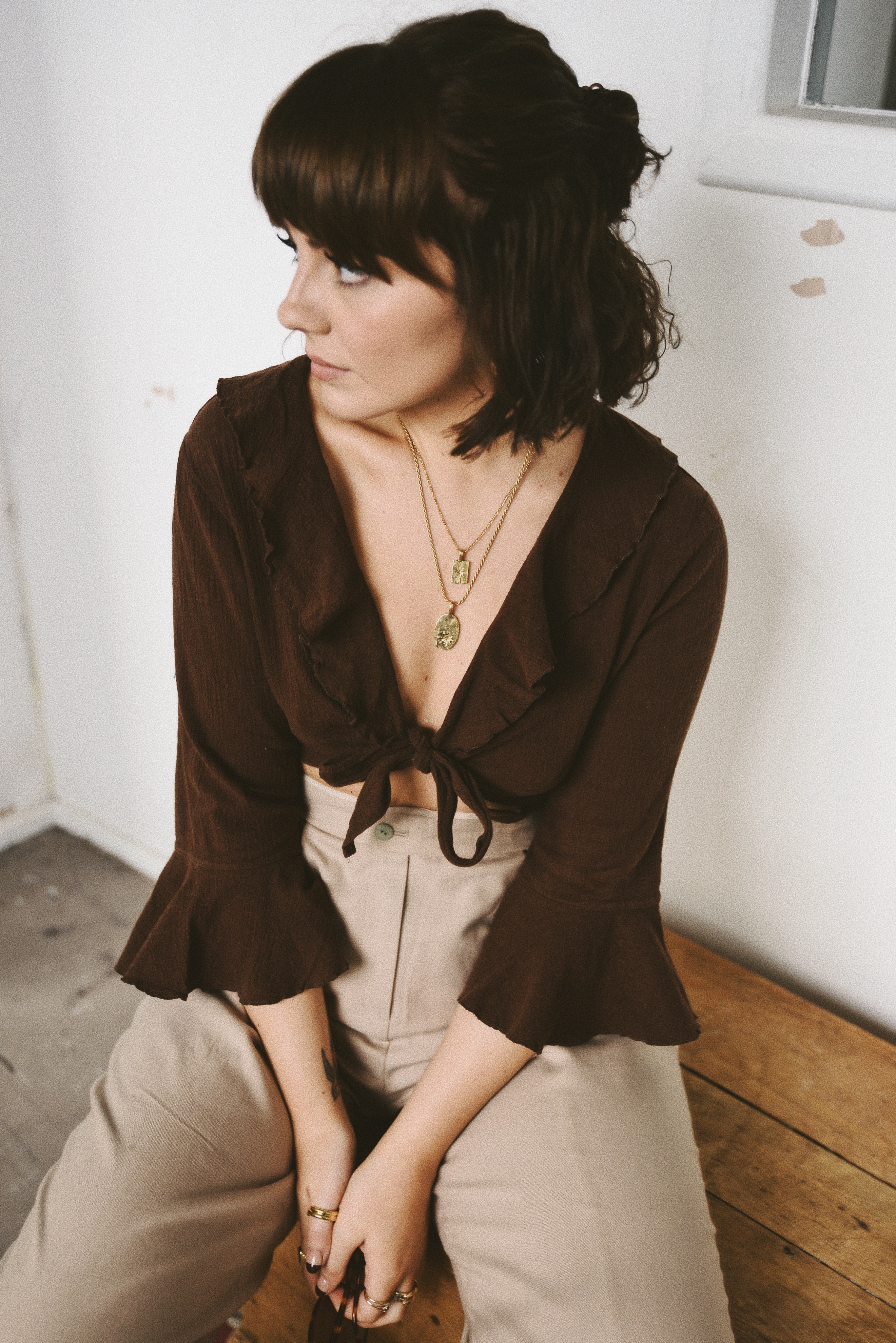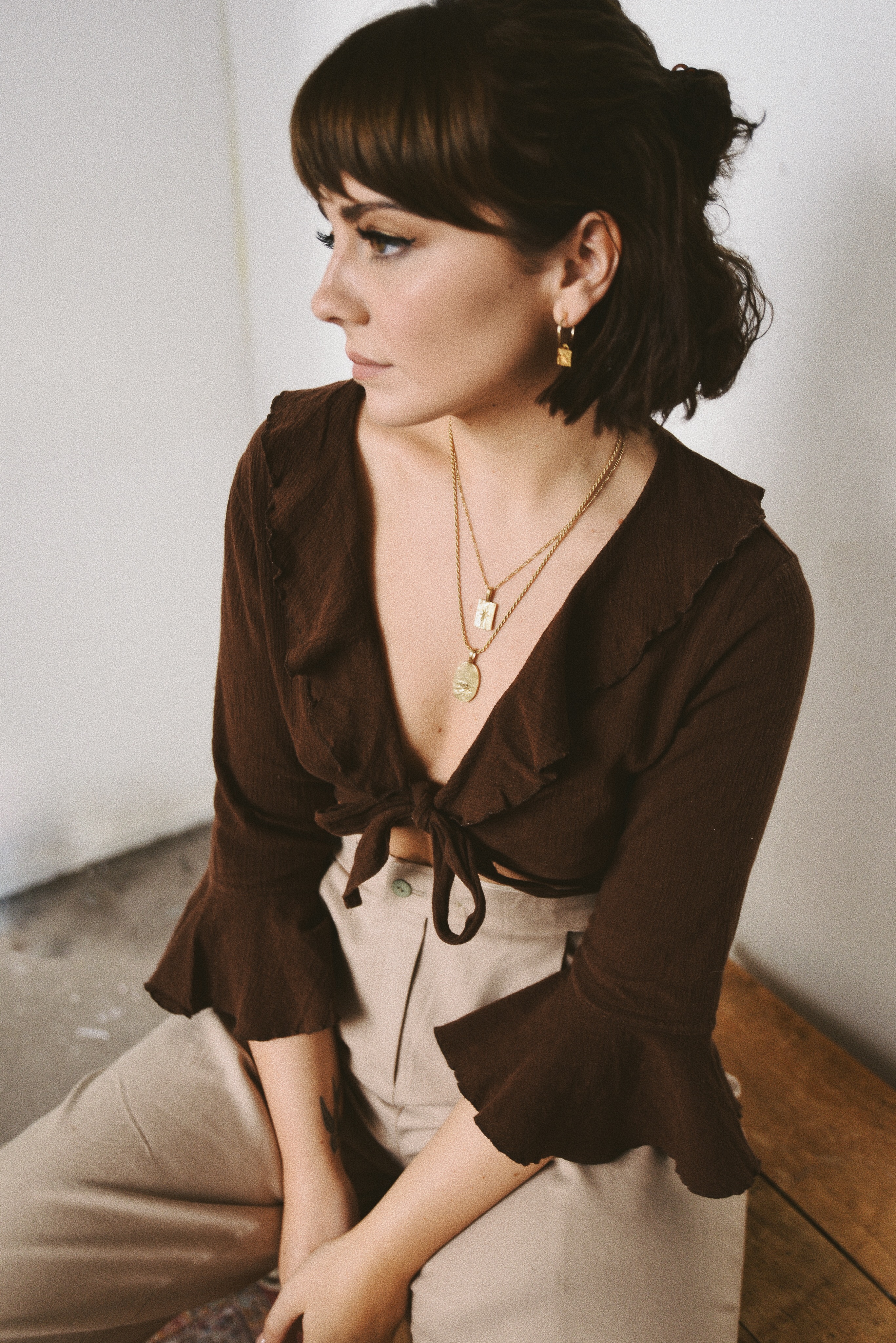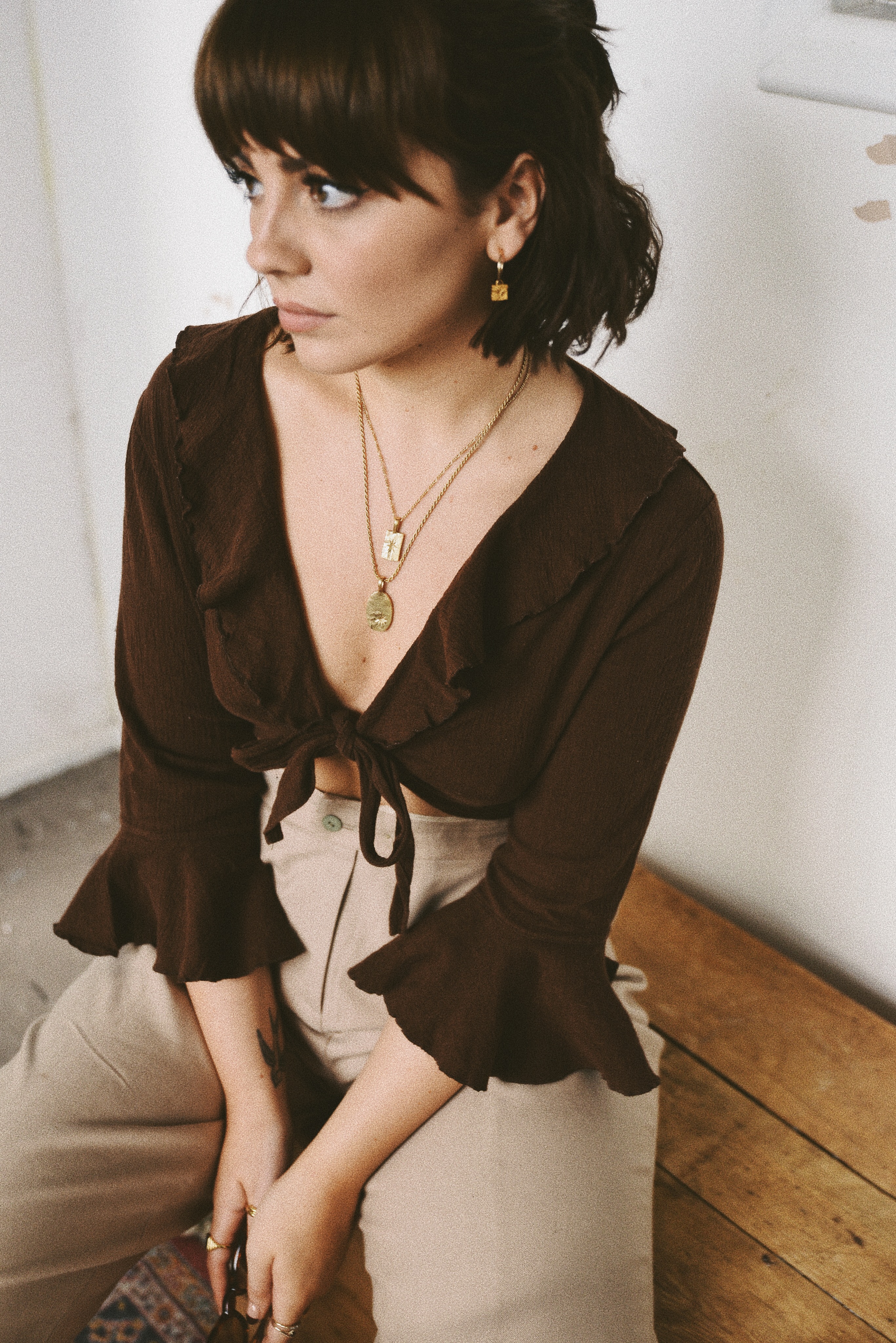 The earring design happened pretty naturally once the pendants were figured out – I was set on gold loops from the get go, and I loved the idea of having a little square dangling from each one. There's so many gold hoops around at the moment, so I wanted them to feel a bit different to what was already out there. That's the part of the designing process that I found the most tough. It's so difficult to sit down and draw something up that's completely unique, and that's why the designs kept evolving with every phone call and meet up. The initial designs didn't have any texture to them, and I'm so glad that we decided to add it – it gives everything a really worn/vintage feel, which is exactly what I wanted.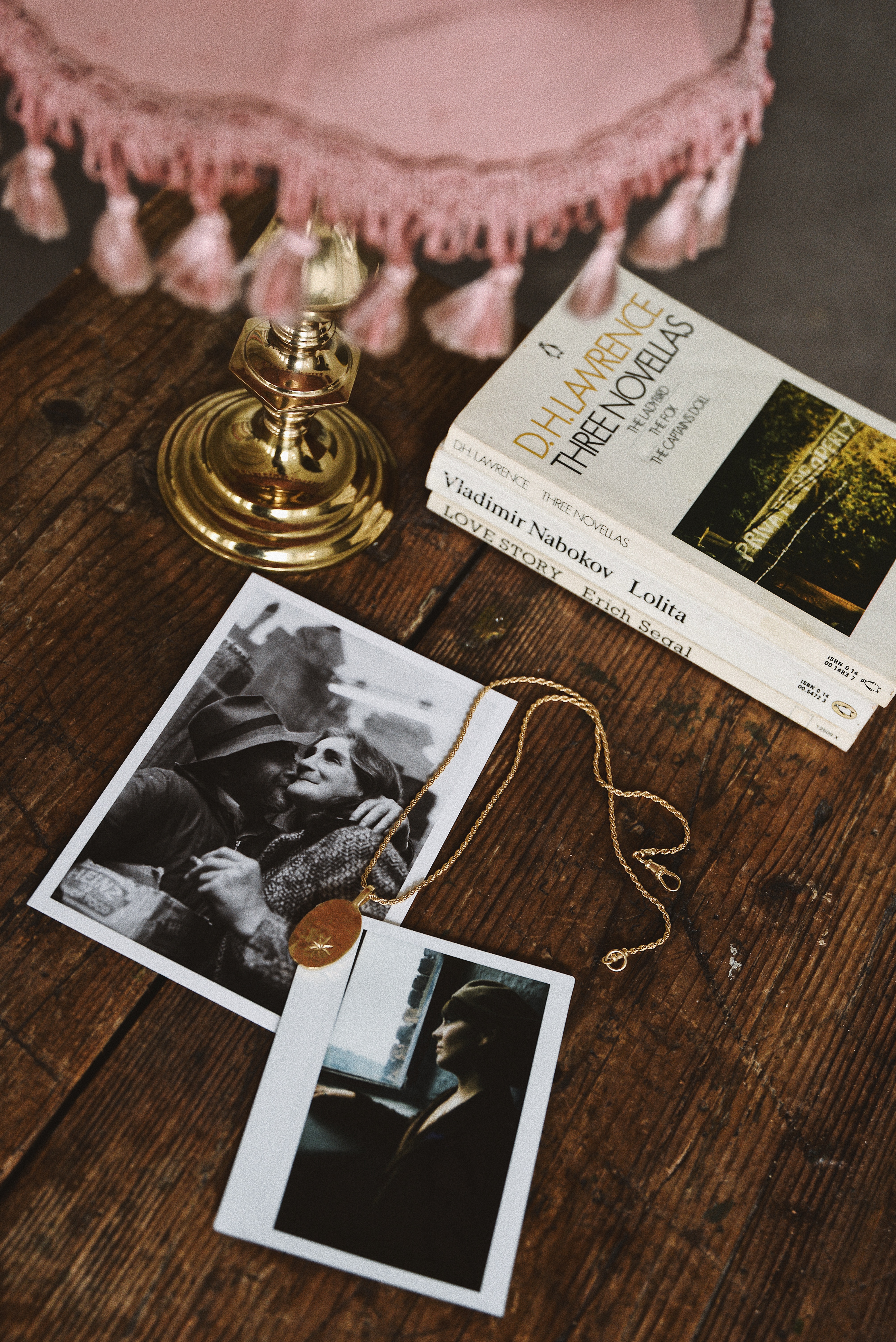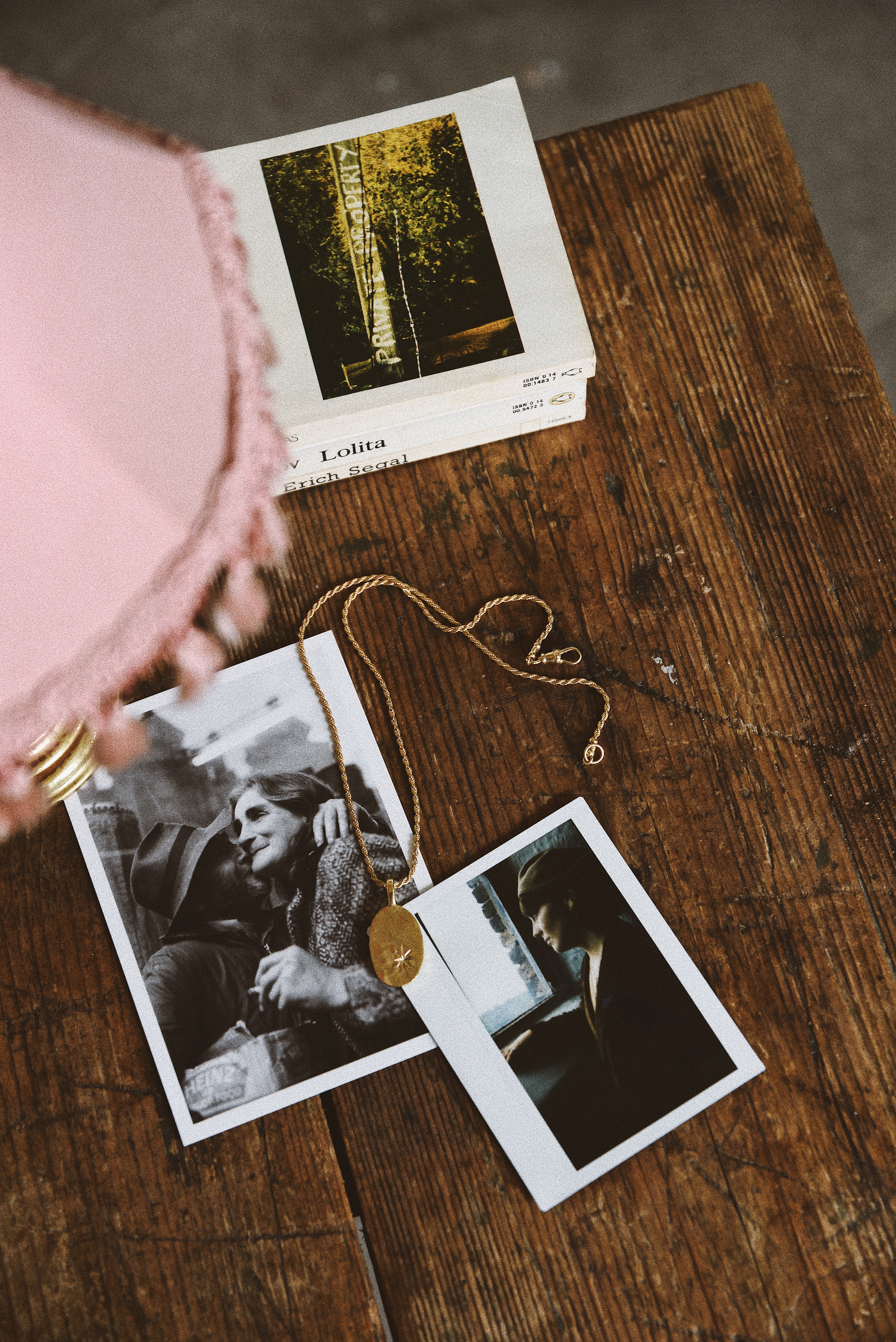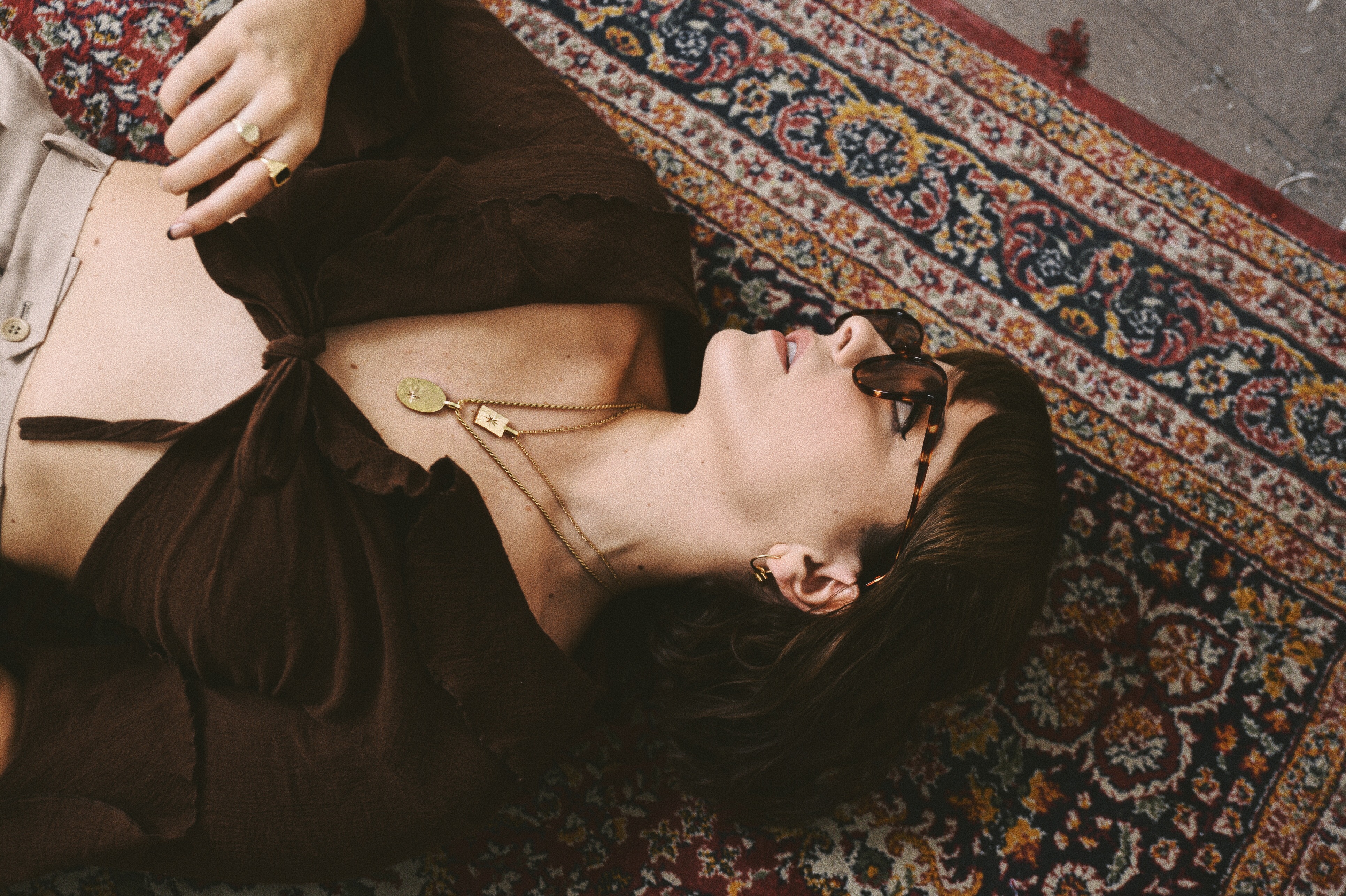 I've really loved the whole process, Mikaela has been a dream to work with and has really just given me free range from the beginning which I'm so appreciative of. It's really given me taste for something else outside of the blogging industry, and it's been nice to channel my energy into something completely different. Everything from coordinating blogger send outs, to designing the branding/packaging has been such invaluable experience, and we have both agreed that we would love to continue designing together in the future. I'd love to maybe create a summer collection for next year…
I didn't want this blog post to waffle on too much, so there will be a second 'behind the scenes' post coming soon with all the specific information regarding the ethical practice down to the materials Mikaela uses etc. I will just quickly mention that these pieces are quite expensive – I wanted to create quality pieces that were investments, not costume jewellery that would rust after a couple of outings. Each piece is made from solid sterling silver and plated in a thick layer of 18ct ethically mined gold. Each piece is also hallmarked and includes a date letter representing the year it was made. This really stood out to me when I first received a necklace from Mikaela, and it really gives the pieces that heirloom feel. As I mentioned earlier, pieces to be loved and worn forever. I hope that if you happen to pick up a piece, you'll love it as much as I do. As always, your continued support means the world to me…
---
Photographs by Catherine Booty 
Shop The Prettiest Star collection here