Whenever people ask me about where I get my inspiration from, I always find myself referring to various films or TV series. Characters have inspired me since I was very little – whether it was influencing the way I was acting, certain words I'd become obsessed with, or eventually, the way I decided to dress myself each morning…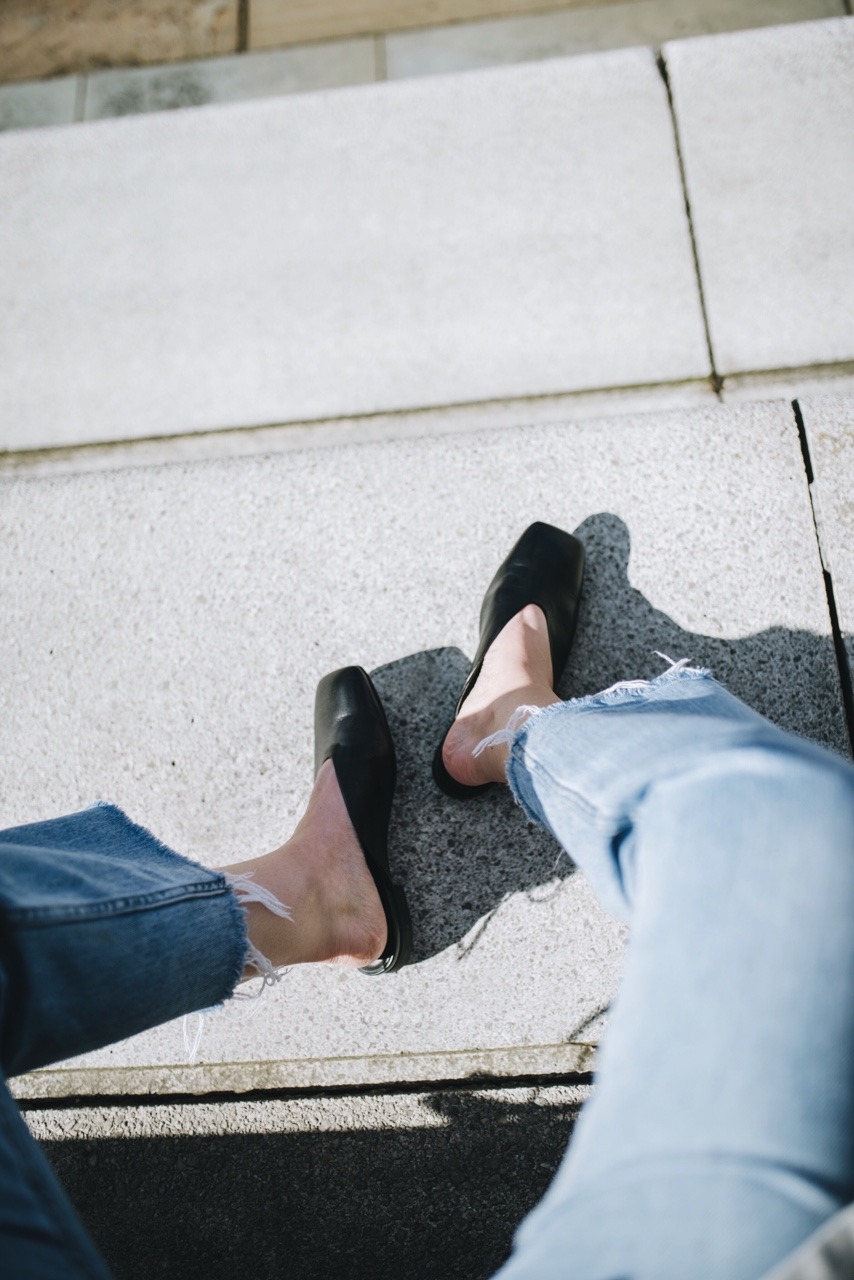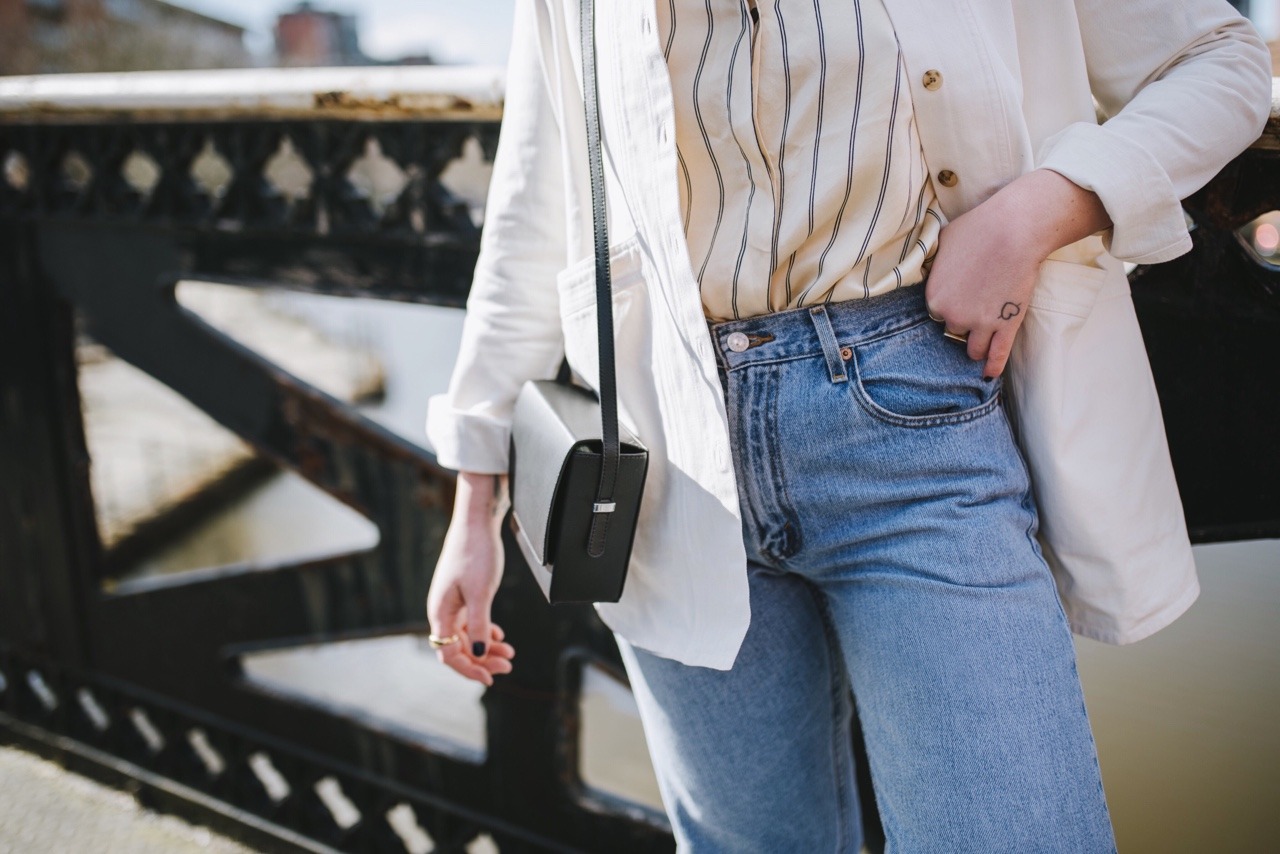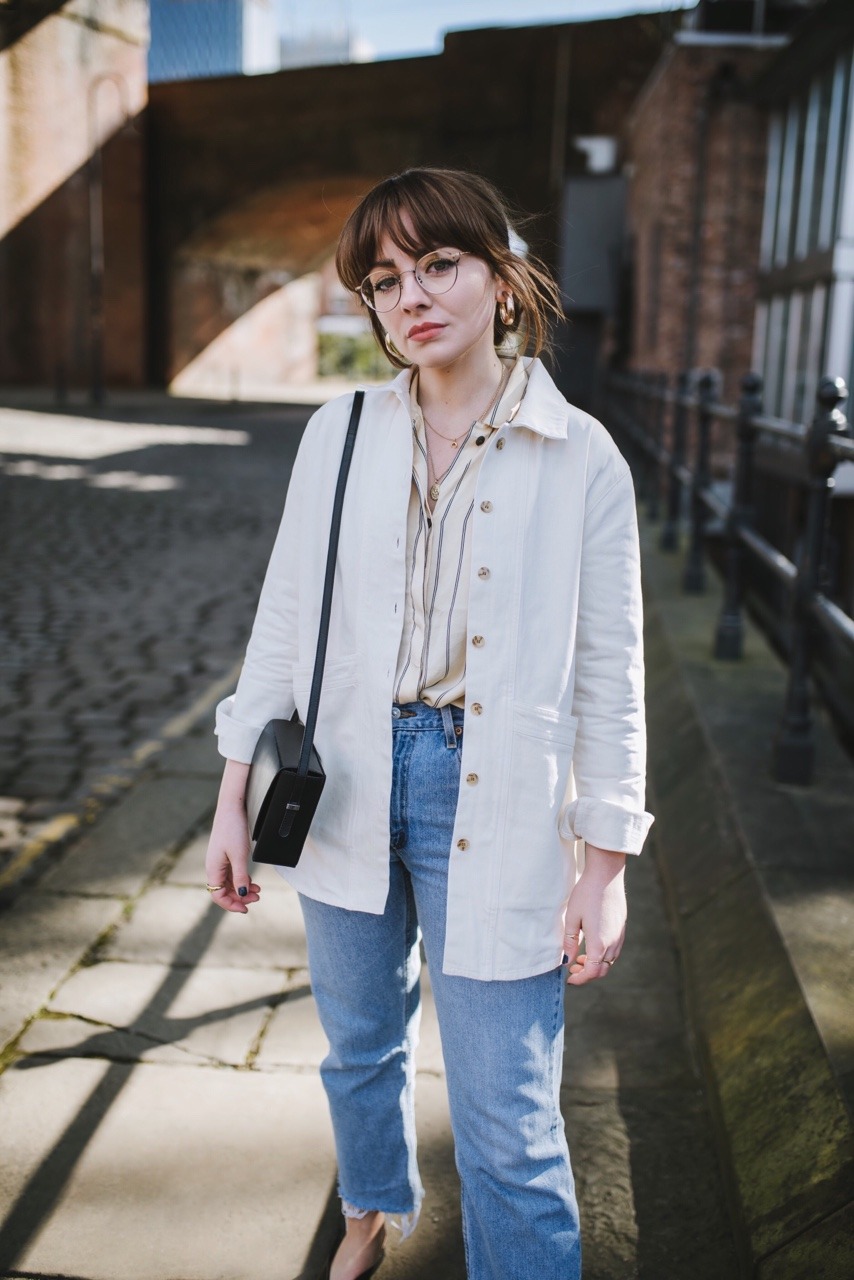 I've always said that you can usually tell what I'm currently obsessed with by the way it seeps into my personal style. Most of the time it's a subconscious thing, my brain will light up when it appreciates an outfit, then the next thing I know I'm gravitating towards similar pieces in my wardrobe, and recreating my own version of it.
I'd say the most obvious influence for me is always that effortless Parisian chic that I'm forever chasing. It's become so ingrained in me that I can't ever imagine dressing any other way, but that's not to say that my outfits are always strictly Frenchie-inspired. I love playing around with really masculine elements, and I love taking inspiration from the characters I invite into my life…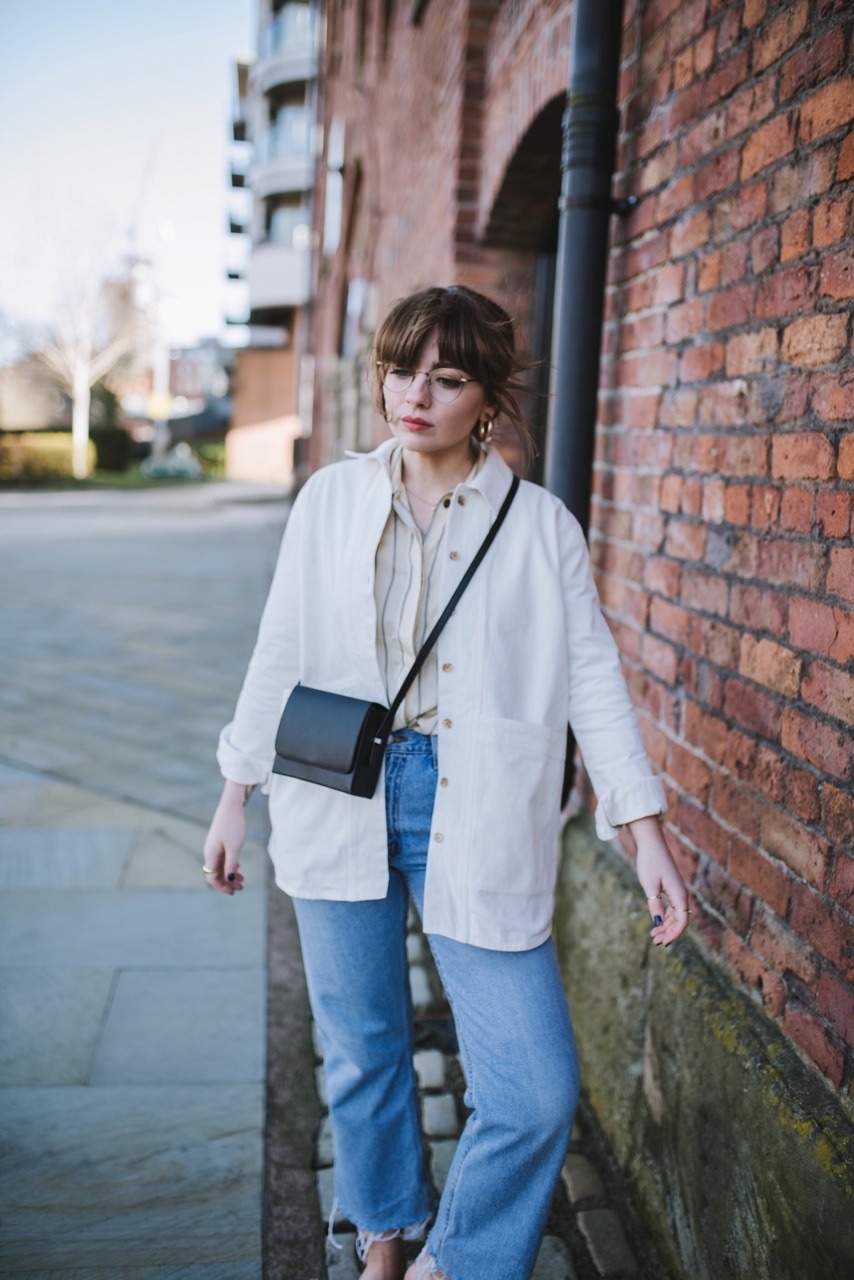 For instance, I got obsessed with Peaky Blinders over Christmas (late to the party), and all I wore were long wool coats, chunky boots, and charcoal coloured berets. These were items I already owned, but I knew that I was opting for them specifically because it made me feel closer to the TV show I was obsessing over. It also happened to be a very weather appropriate look and kept me warm – always a bonus.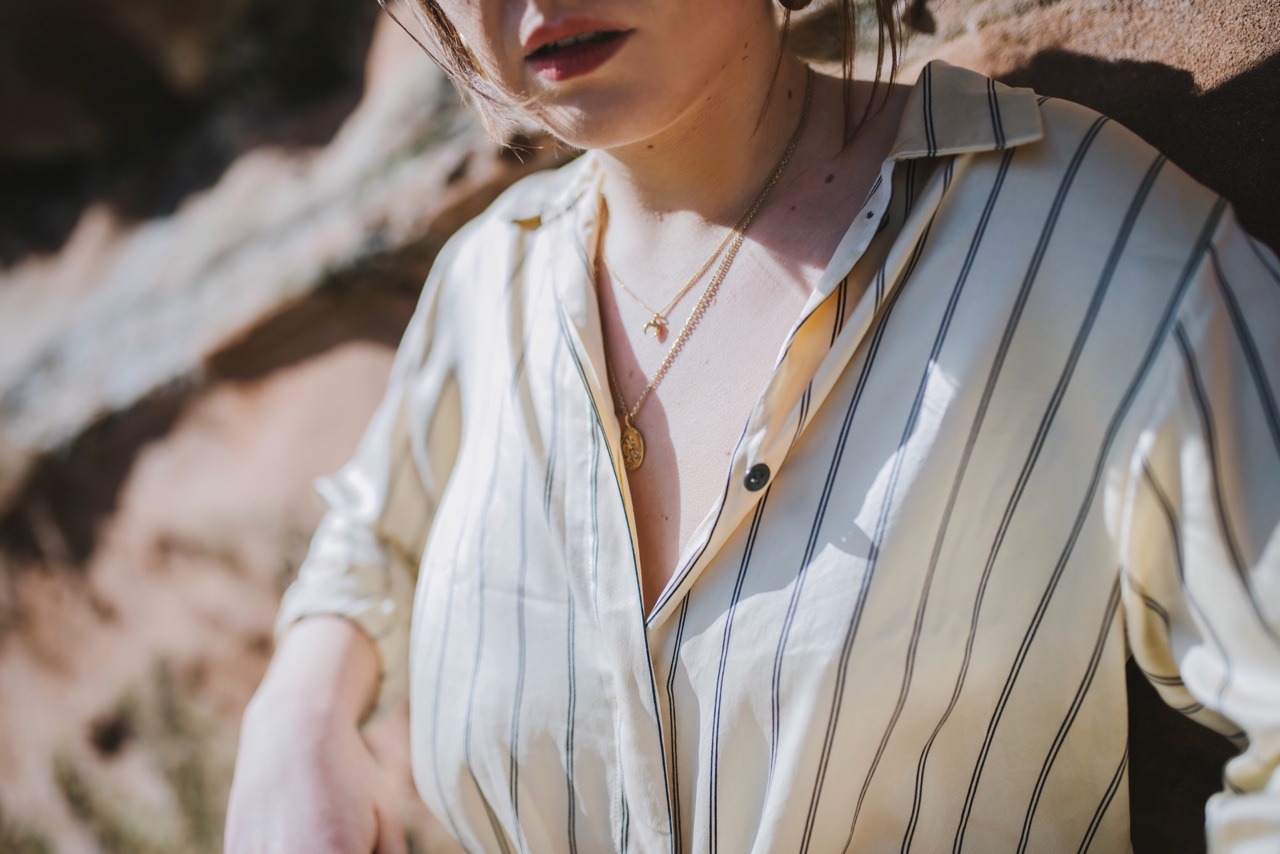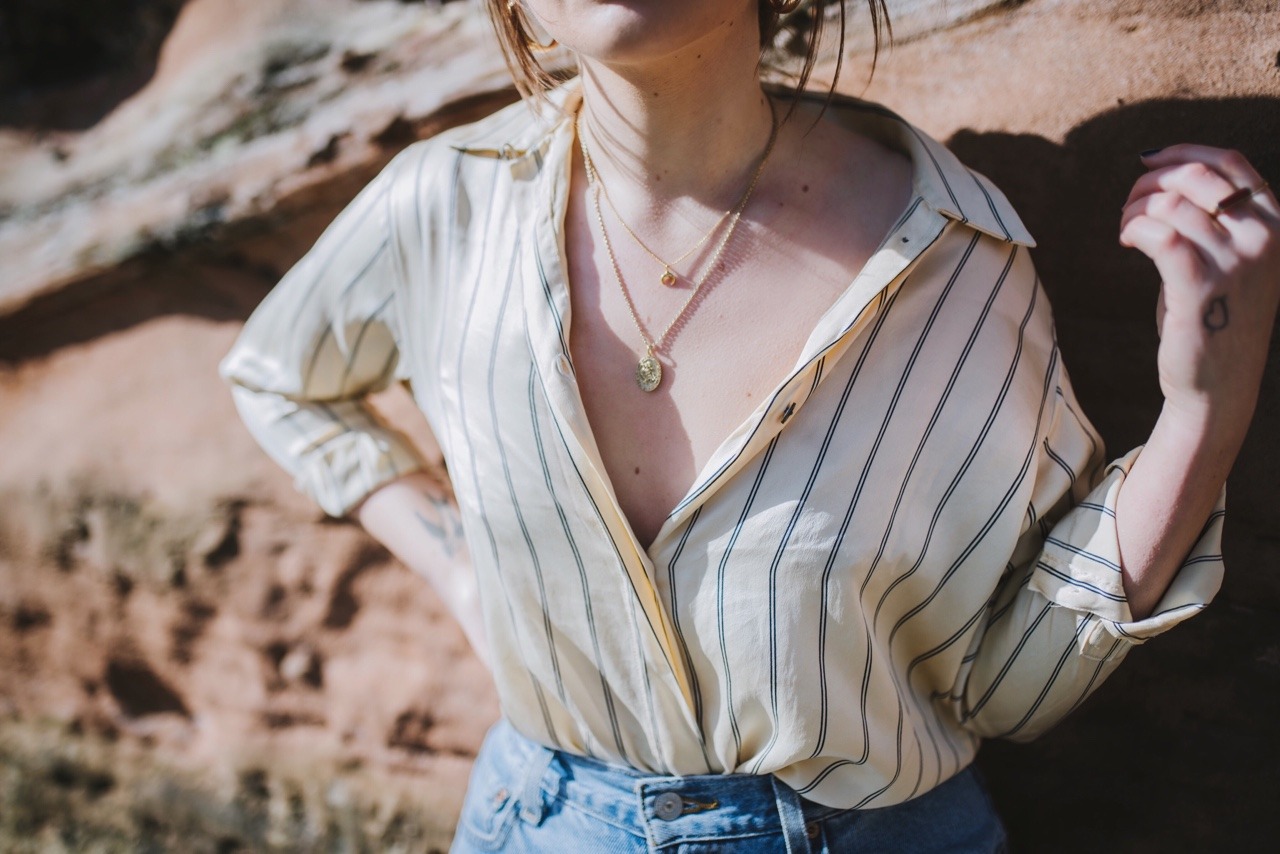 There was also a stage at university where I became obsessed with Wednesday Addams – I'd wear white shirts with black jumpers and black skinny jeans, or velvet dresses with white collars and black pointed boots. I'd wear really pale powder, dark lipstick, and use box dye that turned my hair a questionable shade of black.
I feel like this witchy phase would rear its head every Halloween – I'd rewatch films like The Craft and instantly get sucked back into a world of crystal pendants and smudged kohl liner…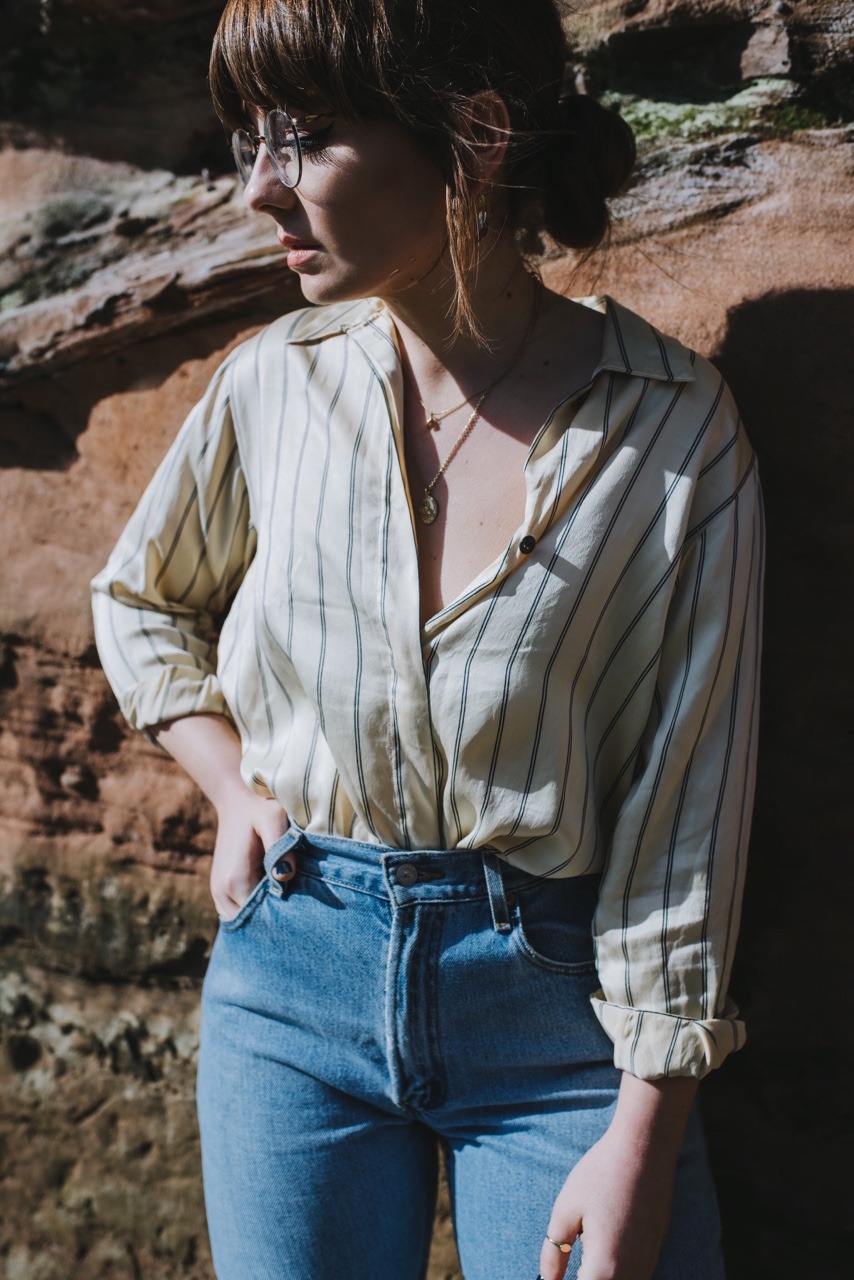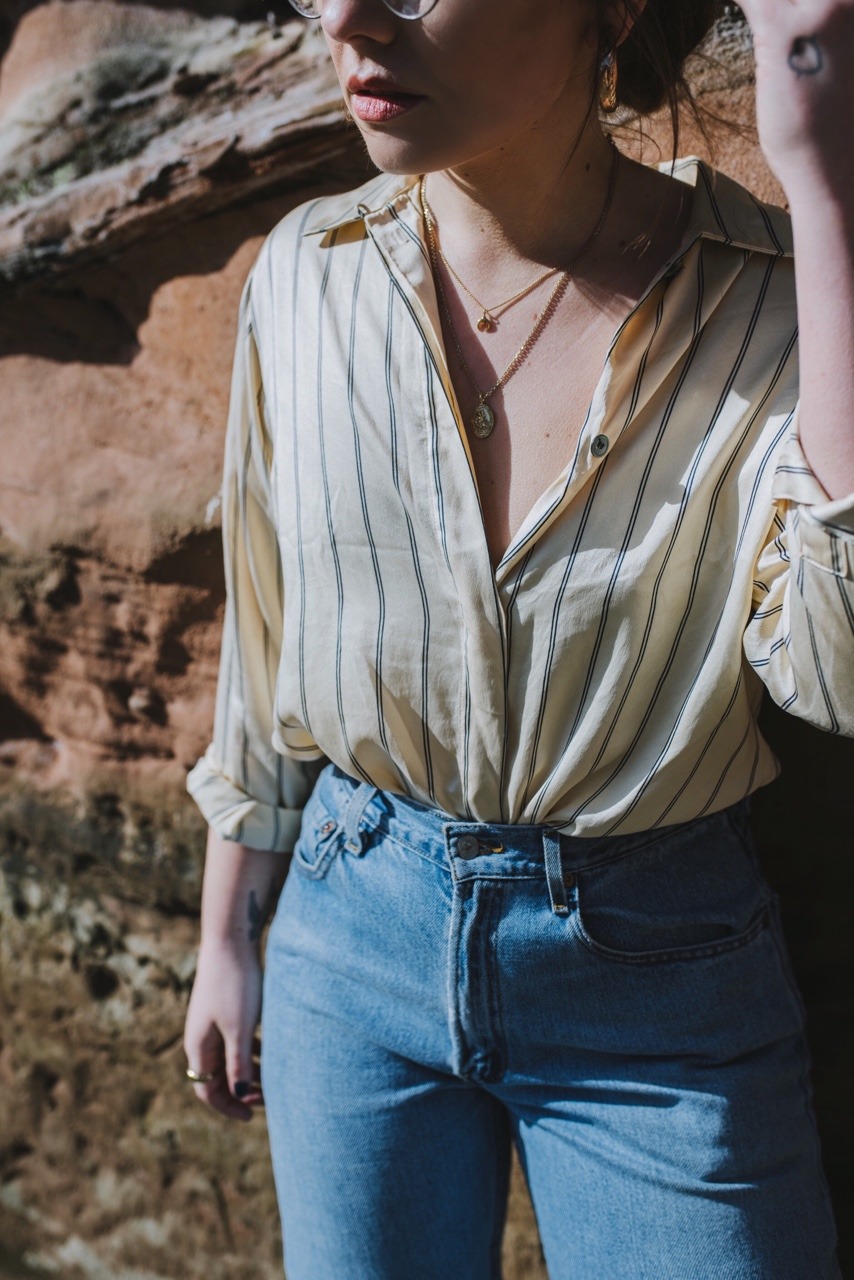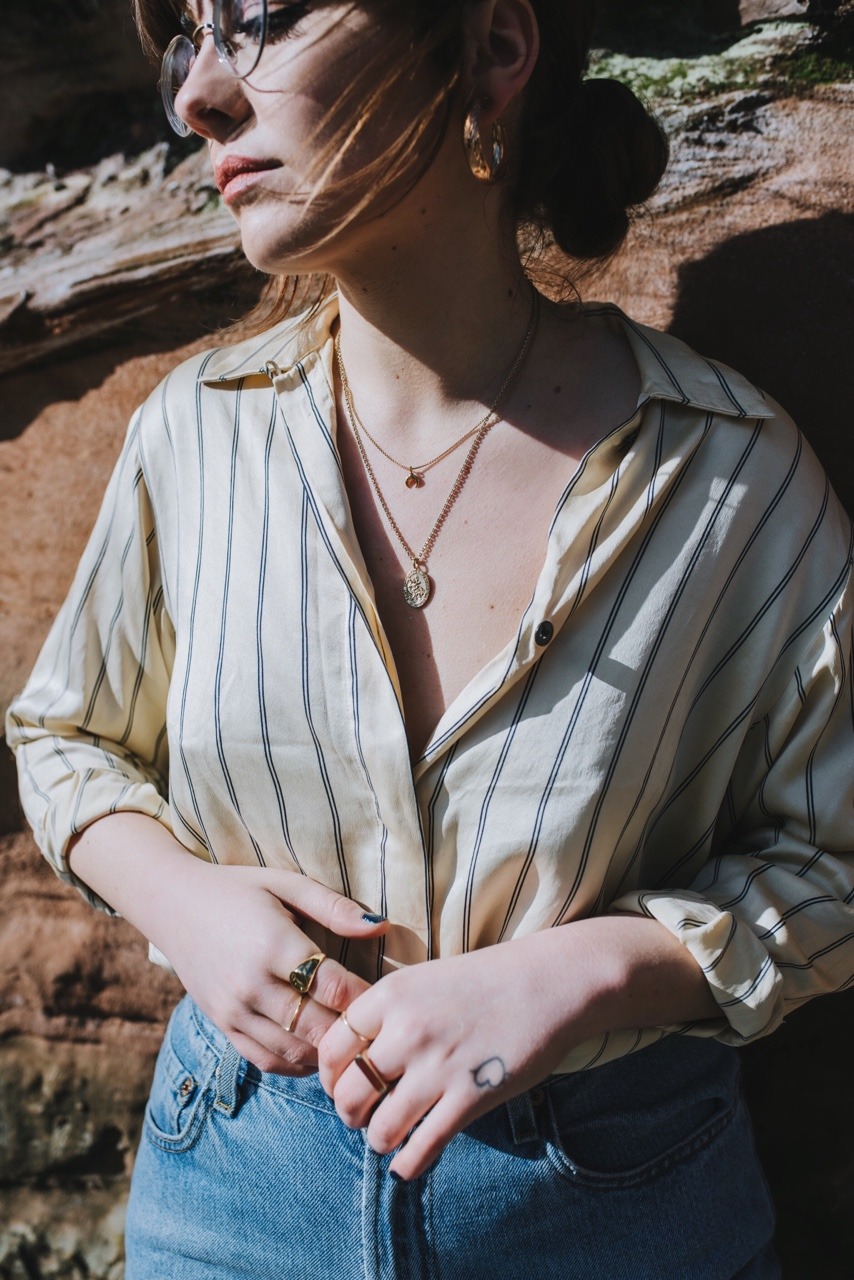 Whenever I get dressed I always feel like I'm playing some sort of character for the day – this look reminds me of the laboratory scientist from The Shape Of Water. A film I watched recently and couldn't recommend enough. I guess it just reminds of any stereotypical scientist in general, but he's the one who happens to be in the forefront of my mind at the moment.
It's not that I think dressing like a scientist is a particularly amazing look – but upon leaving the house in a white longline jacket and round glasses, it's hard to feel like anything but…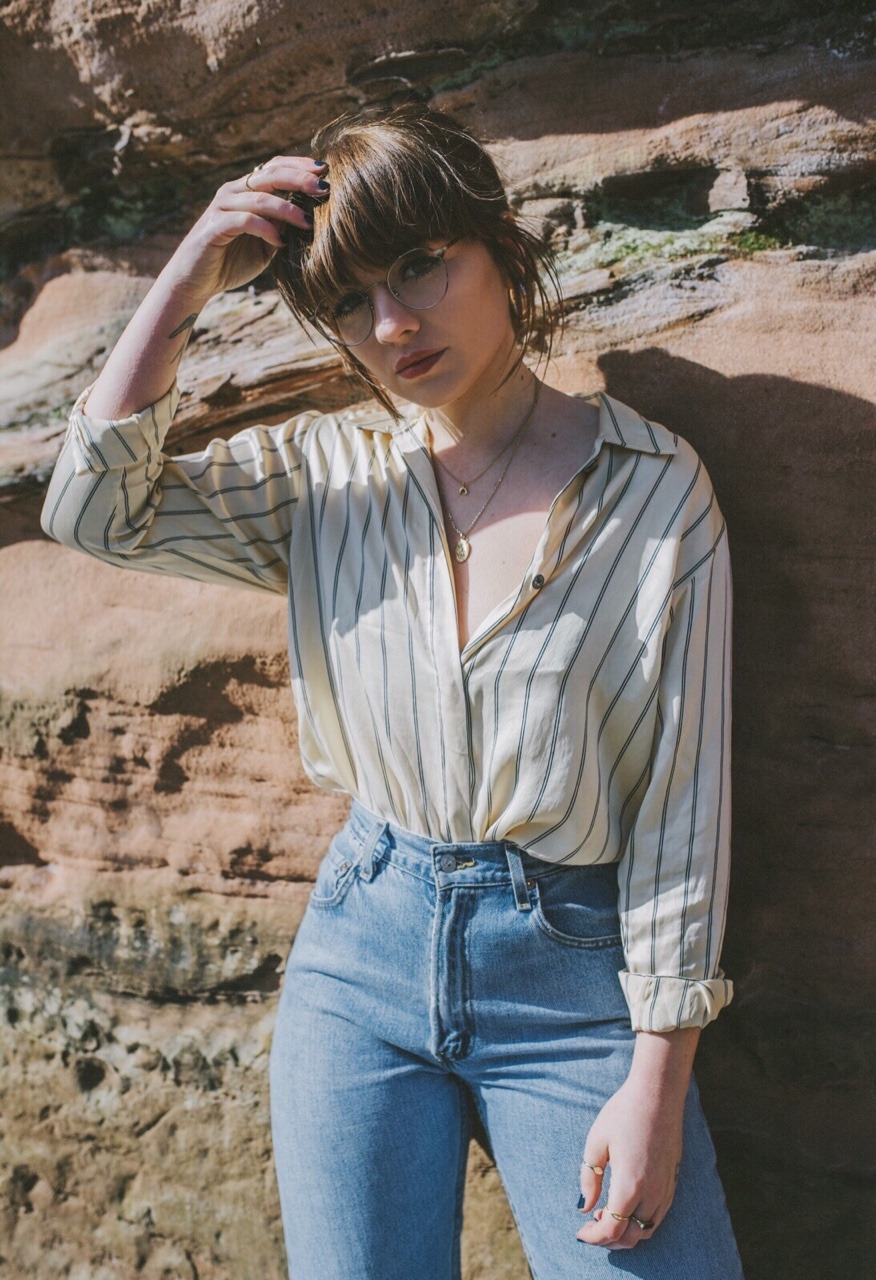 I guess sort of 'character dressing', as I'm calling it, arises out of wanting to play someone else for the day, or maybe even just the evening. It's like putting on a subtle costume or a suit of amour to elevate the day ahead…
Alice x
---
Photographs by Adriana
Jacket c/o – Sezane
Blouse – Suki Vintage
Jeans – vintage Levi's
Shoes c/o – Vagabond
Bag c/o  – Vagabond
Glasses c/o – Seen Opticians
SHOP THE LOOK