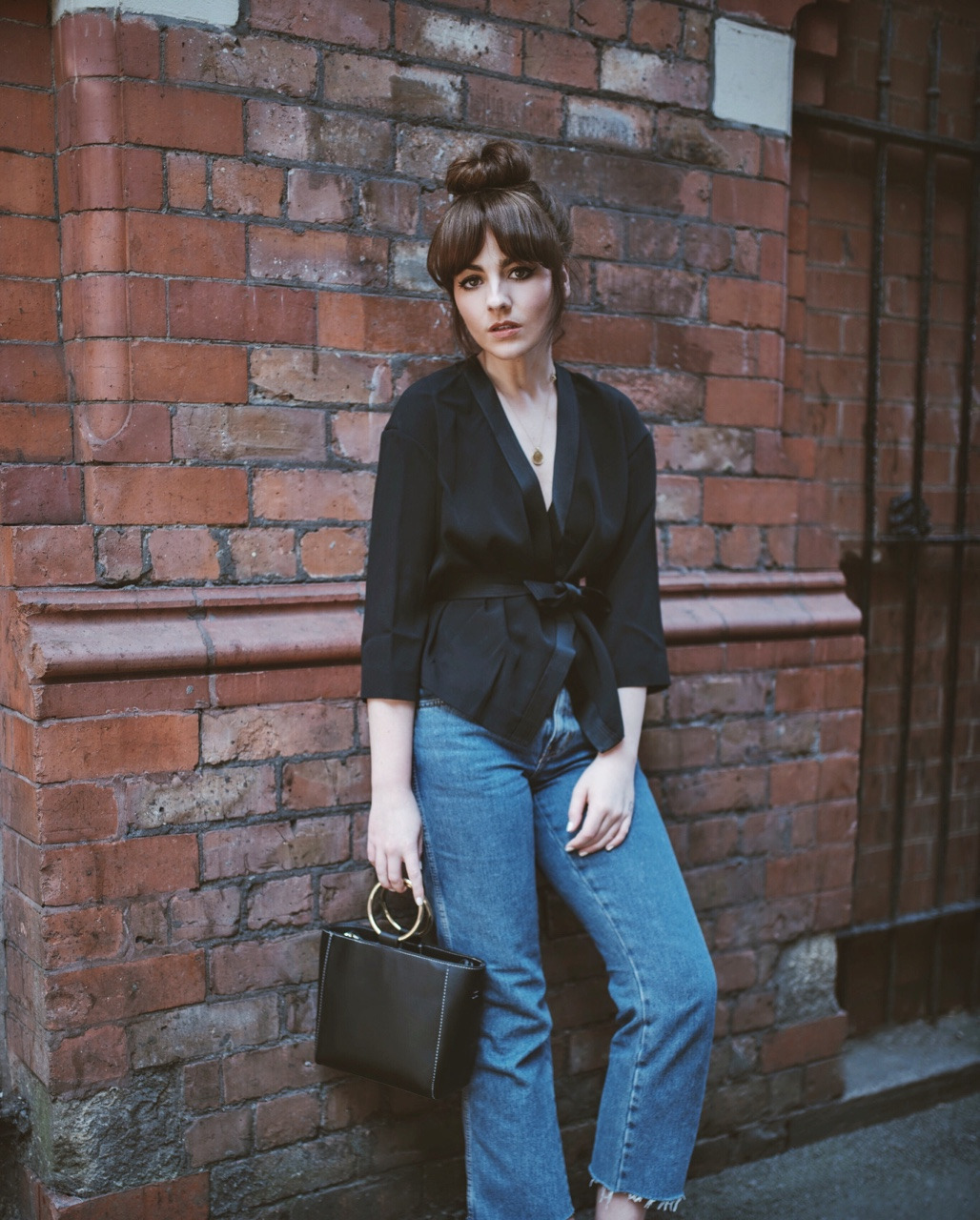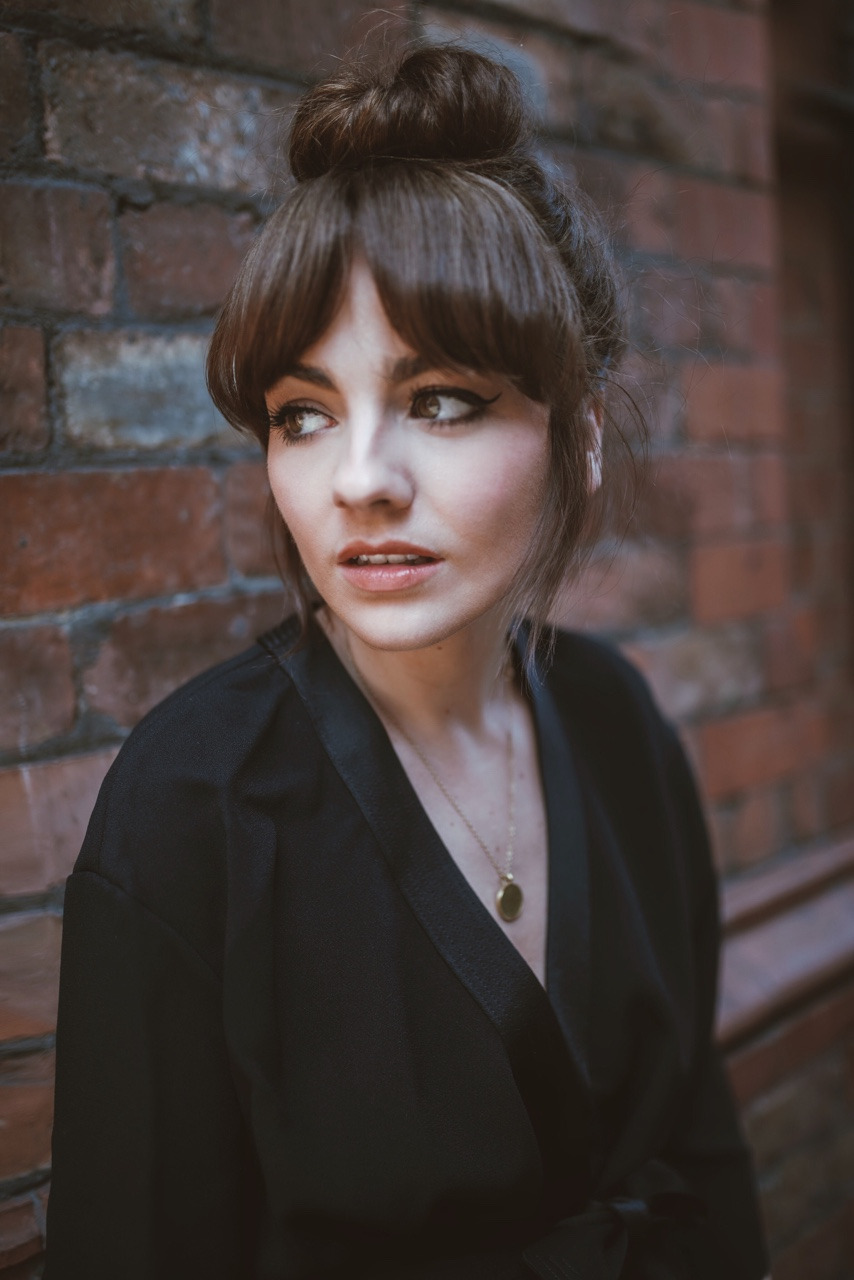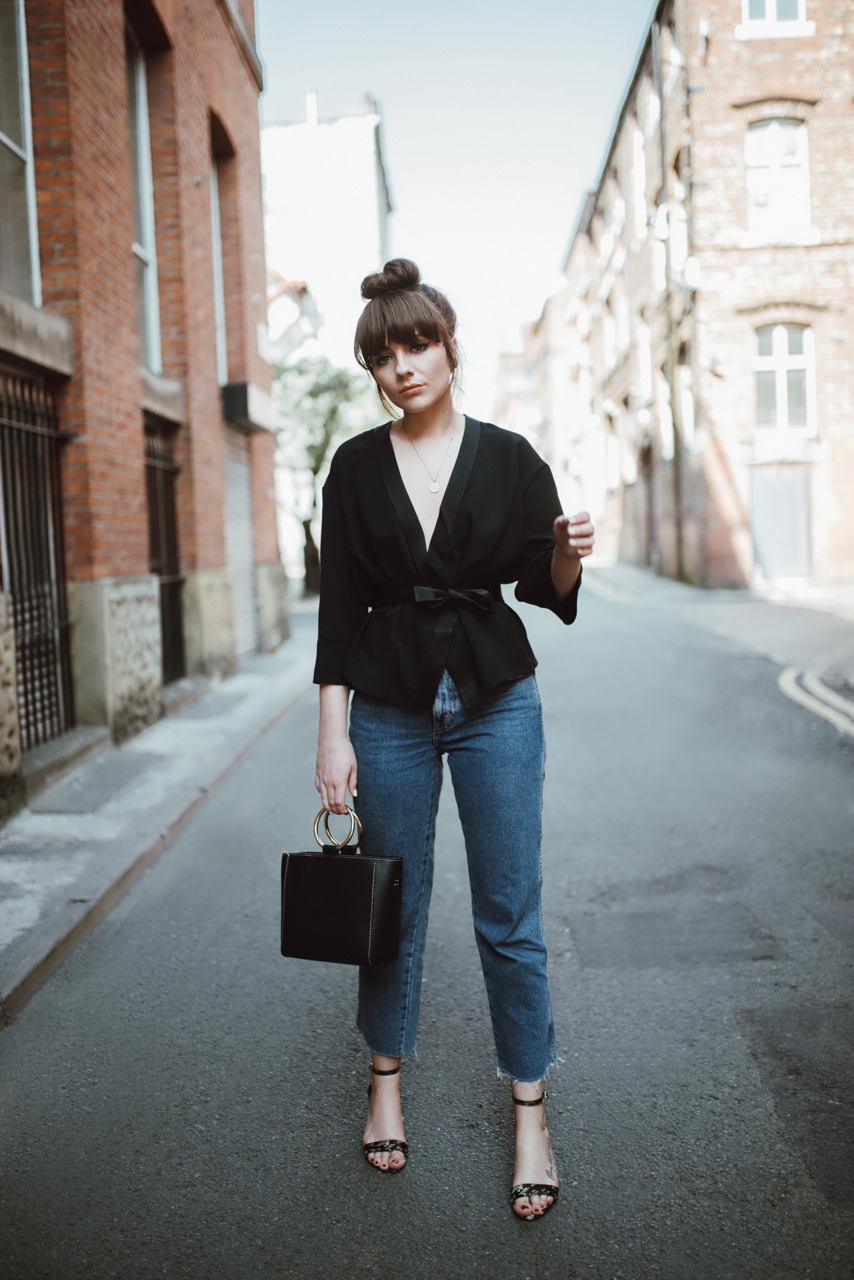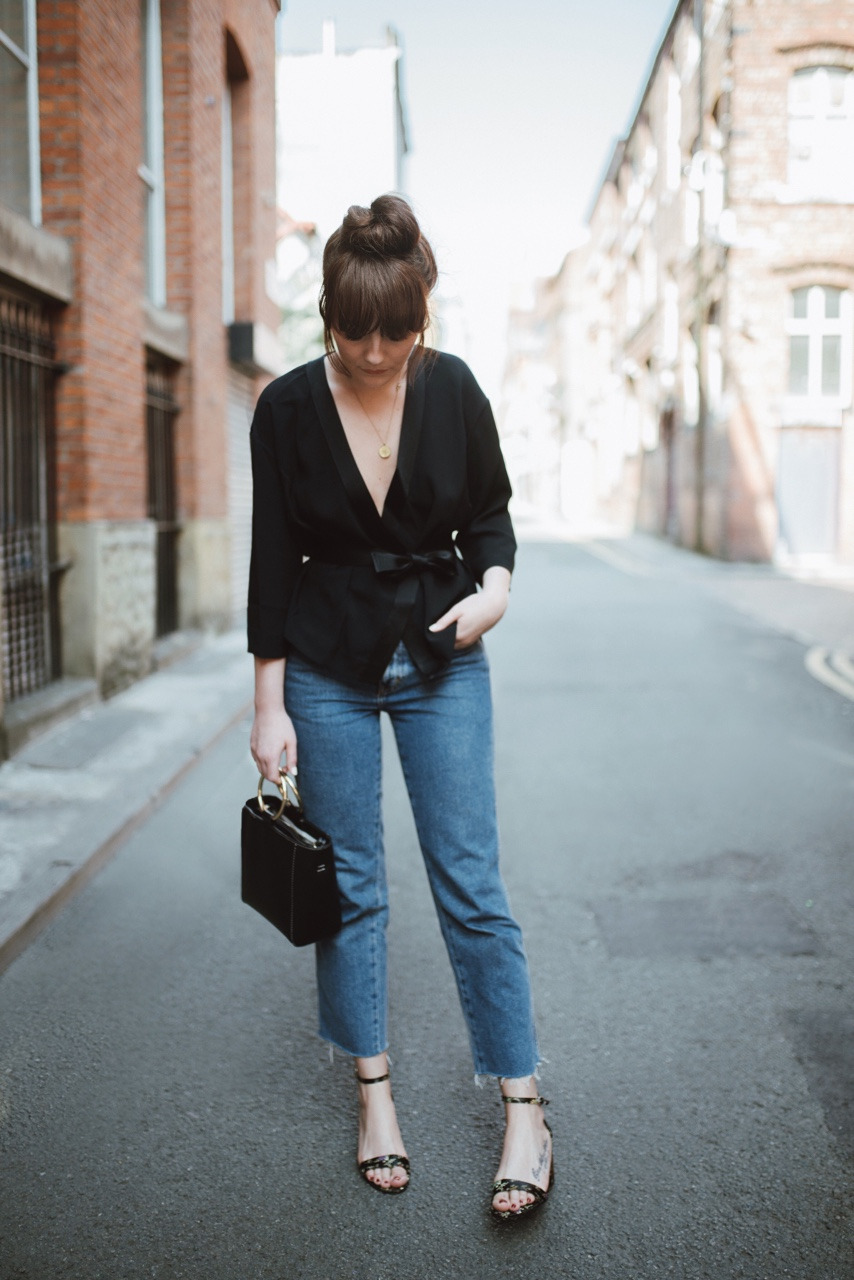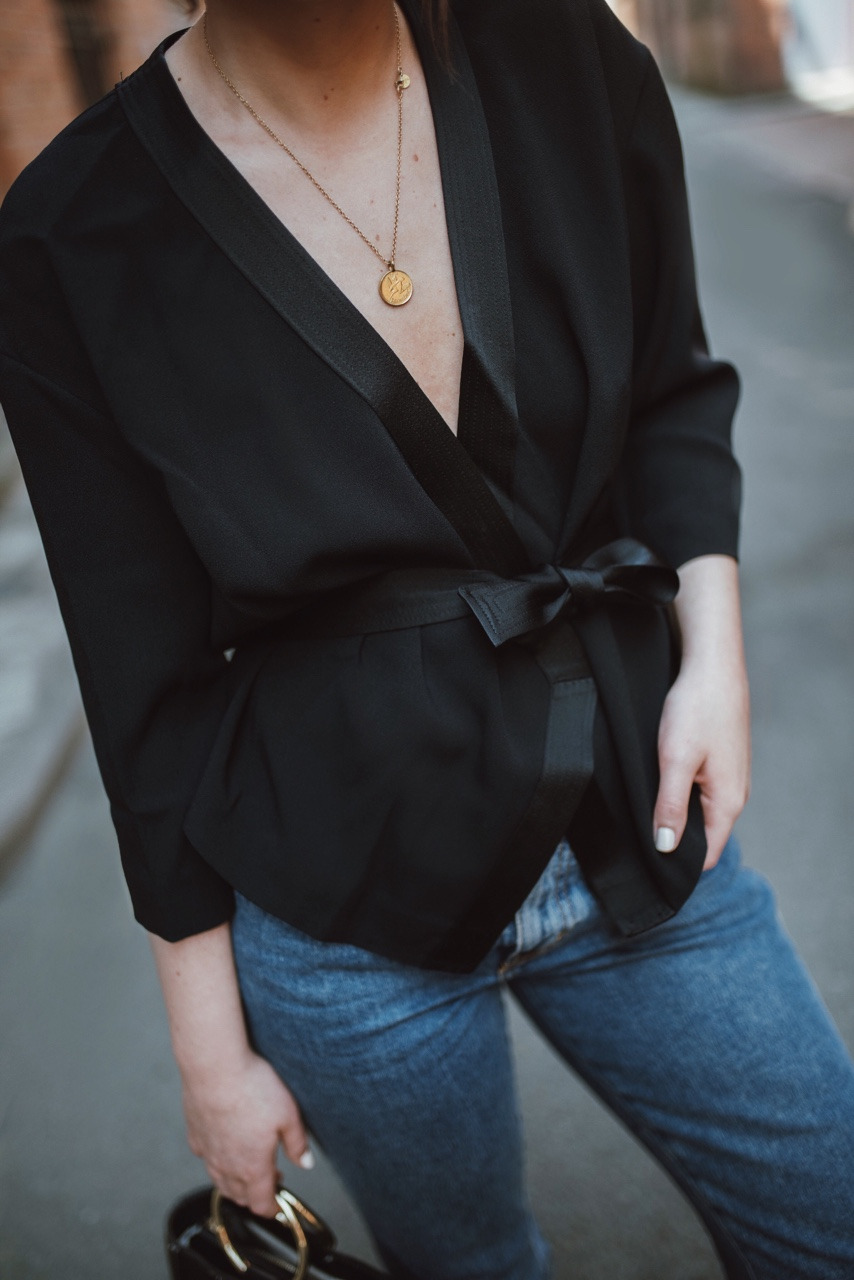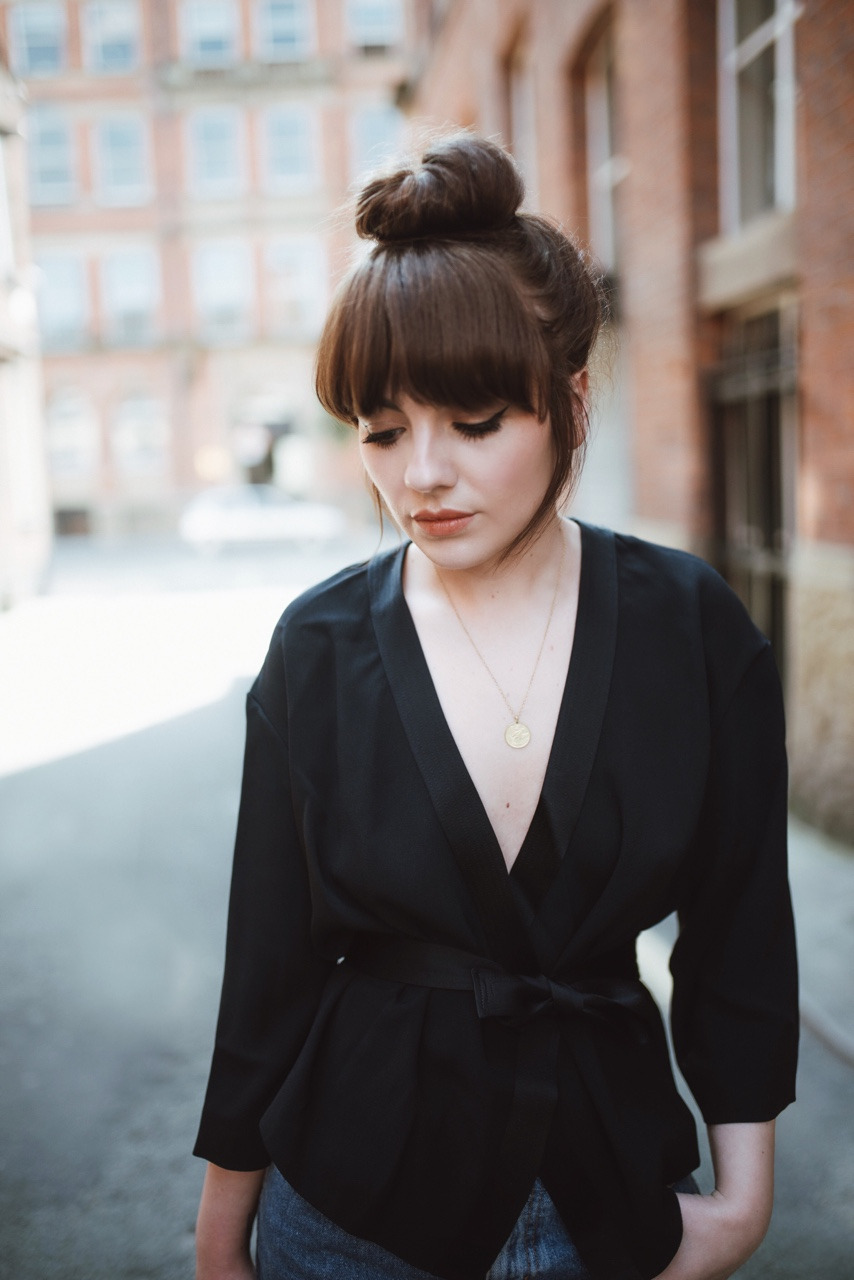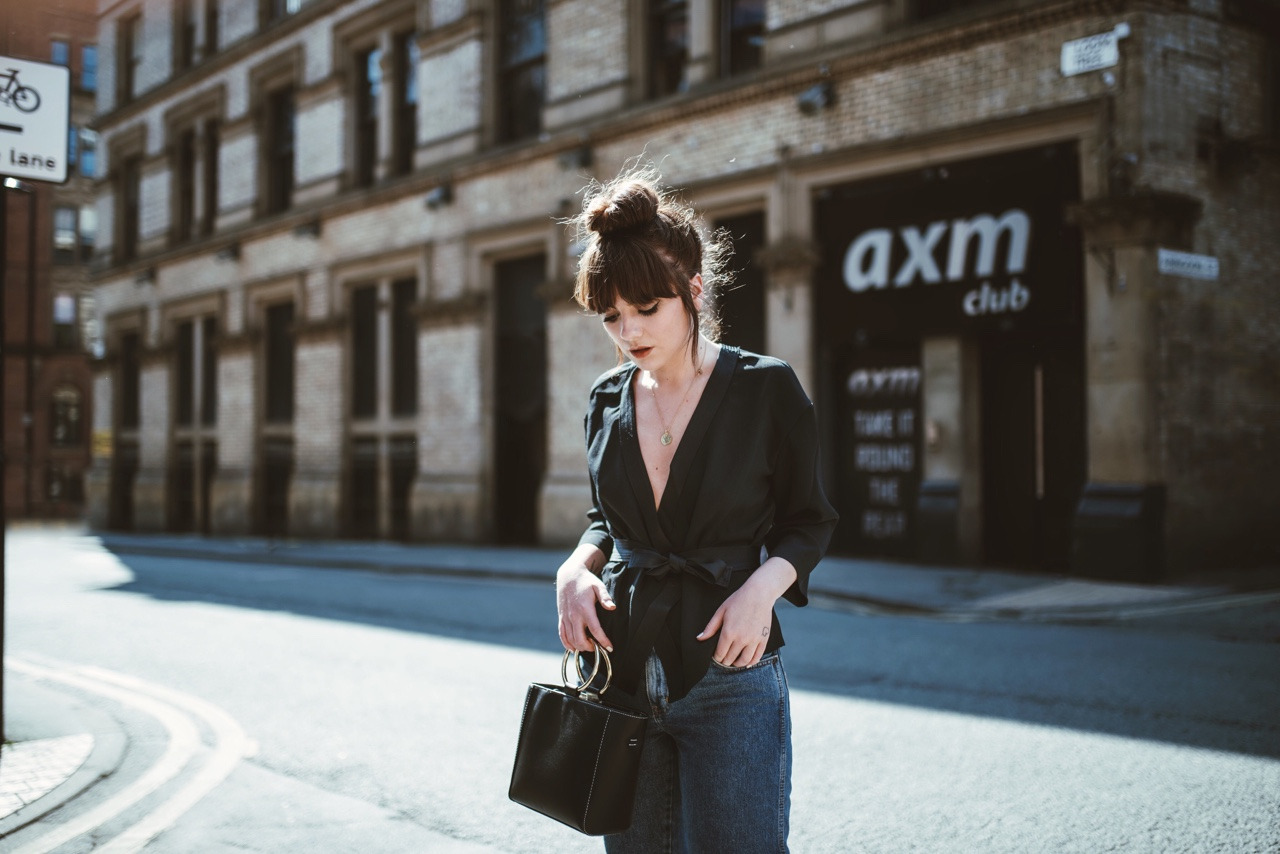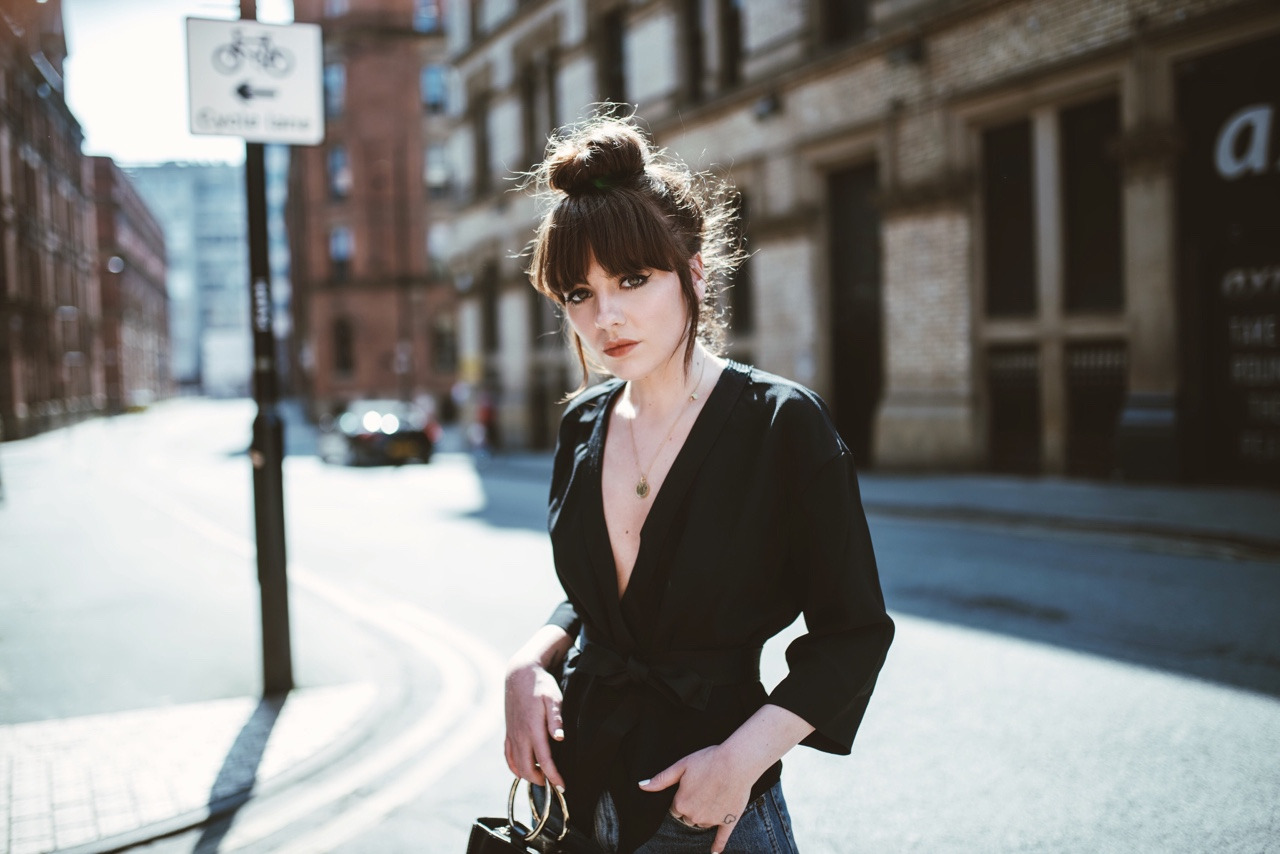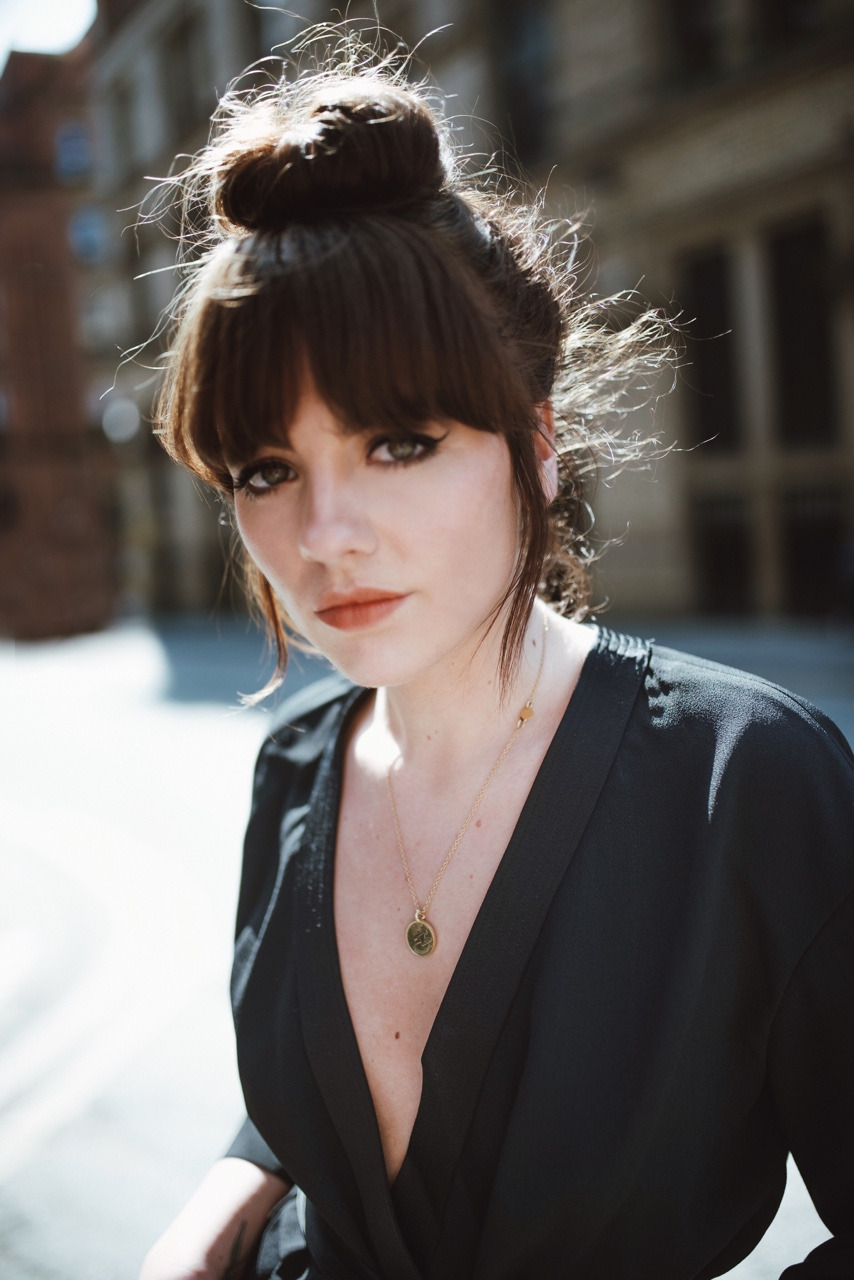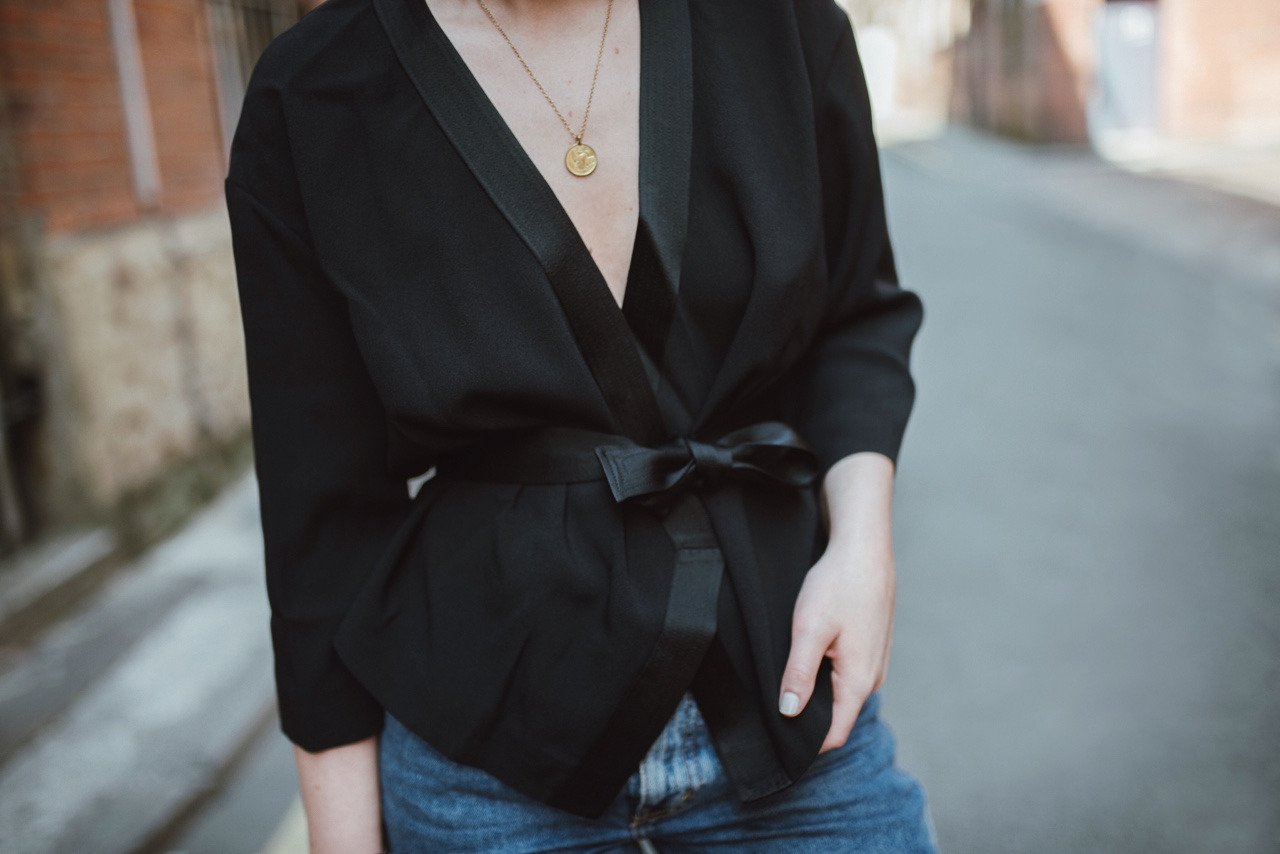 I recently spied this little jacket on the Sezane website and instantly began imagining it with a pair of vintage blue jeans. I never like to look 'too sophisticated' or 'dressed up', so I knew this would be a game changer with denim and a pair of ankle strap shoes…
If I'm getting ready for a night out with friends, food somewhere nice, or some kind of event that requires me to look presentable – this is where I'm most at ease. Jeans with something fancy up top and at the bottom to balance out the scruffy 'cut them up on my bedroom floor' aspect. This little wrap around/kimono style piece couldn't be more perfect – the waist tie is completely separate too, meaning you can create a look that's entirely catered to your own preferences/body shape. I chose to keep the v neck quite low at the front, and then tied it firmly to excentuate my waist. It feels like one of those really classy/timeless pieces, but also really modern and cool at the same time. It's also beautifully made (as with everything by Sezane), so I'm very happy indeed to be adding it to my collection.
Let's talk about the shoes – I posted these a while ago on Instagram and I got so many messages asking where they were from. They are so different from anything I own, I love the oriental feel to them, and I think this style of shoe tends to be very flattering. Although, I'm always a little conscious of my foot sliding too far down and feeling like I'm basically walking on the ground. That aside, they have the prettiest black satin floral print to them which I thought matched perfectly with the kimono style jacket. They shoes are black mainly, with a delicate purple and green floral print all over them – I find that they compliment frayed denim jeans so well!
Along with the jacket they just elevate the look entirely – not to mention my new favourite bag that I picked up recently. I spied this in Mango and instantly grabbed it like the magpie I am. I've seen so many like this with the ring detail but they have all been quite tiny! As much as I'm a fan of cute things, in reality, I need my bag to be as practical as possible. I feel like whoever designed this bag had all my prayers in mind – it's handheld and Birkin-esque, but with modern day requirements at the forefront. It has this amazing linen lining with TWO zip compartments, and it even comes with a cross body strap that you can tuck inside. Nobody can see what's inside my bag when I pop it down, and if my hand starts to ache then I have the added bonus of the strap feature. I can carry my purse, camera, and all my other little essentials around in this – it's truly my Mary Poppins dream bag.
I hope you liked this outfit, it's definitely inspired me to step out of my comfort zone a little and try new things. Although I pretty much stick to what works for me, I was a little dubious as to whether this jacket would work and if I'd even feel confident wearing it. Turns out it made me feel pretty darn fancy, and good things can happen when you don't give into that little niggling self doubt…
Alice x
---
Photography by Adriana
Jacket c/o – Sezane | Jeans – Vintage (similar here & here) | Shoes c/o – Dorothy Perkins (mule version here) | pink version here) | Bag – Mango | Necklace c/o – Chupi
SHOP THE LOOK