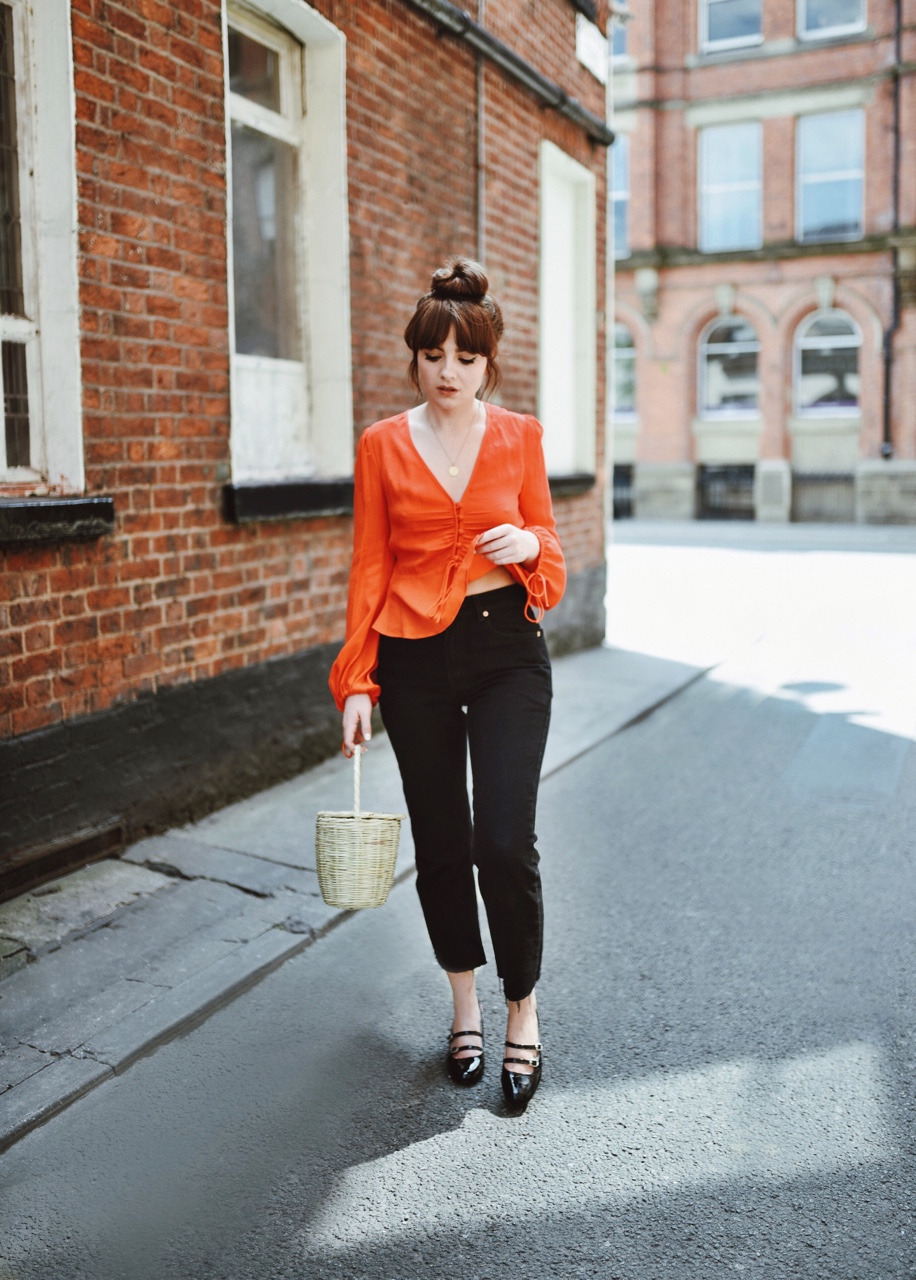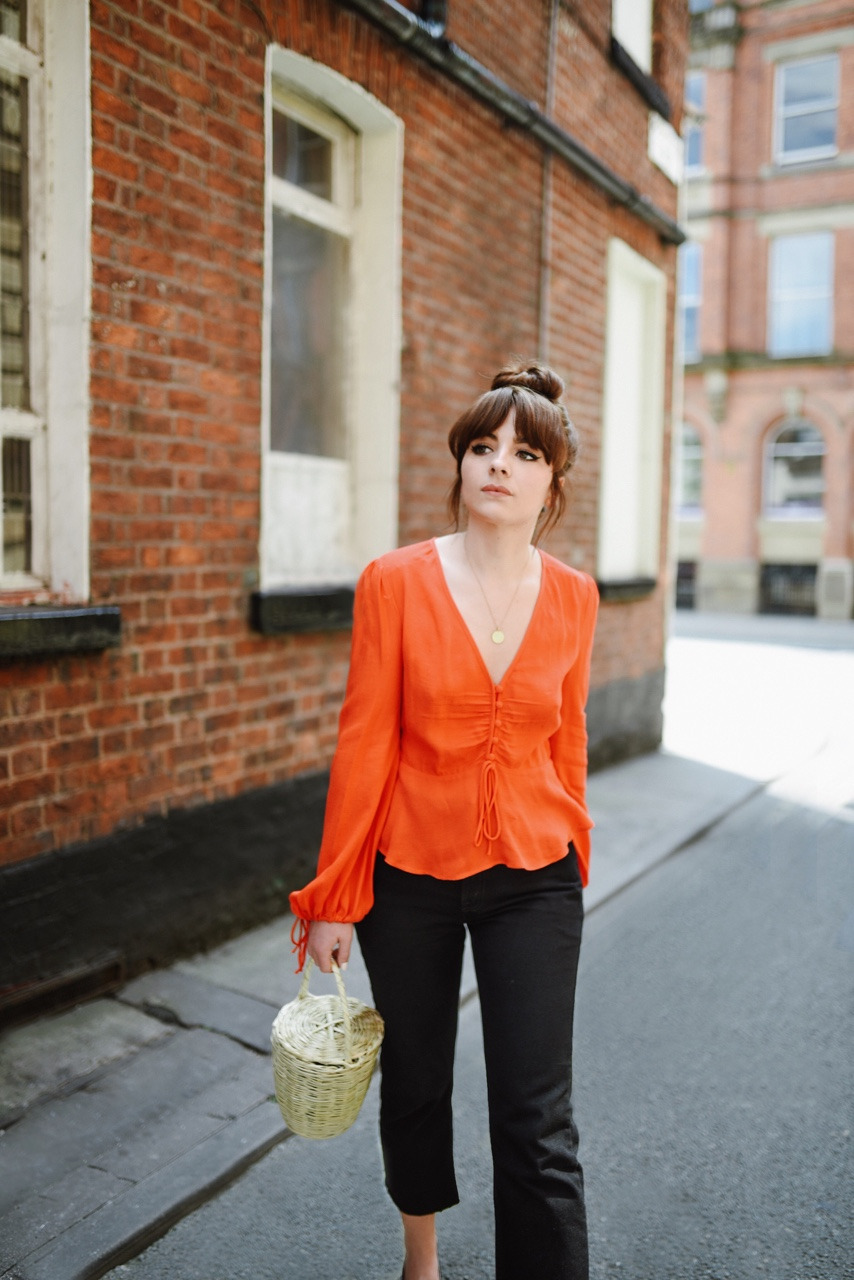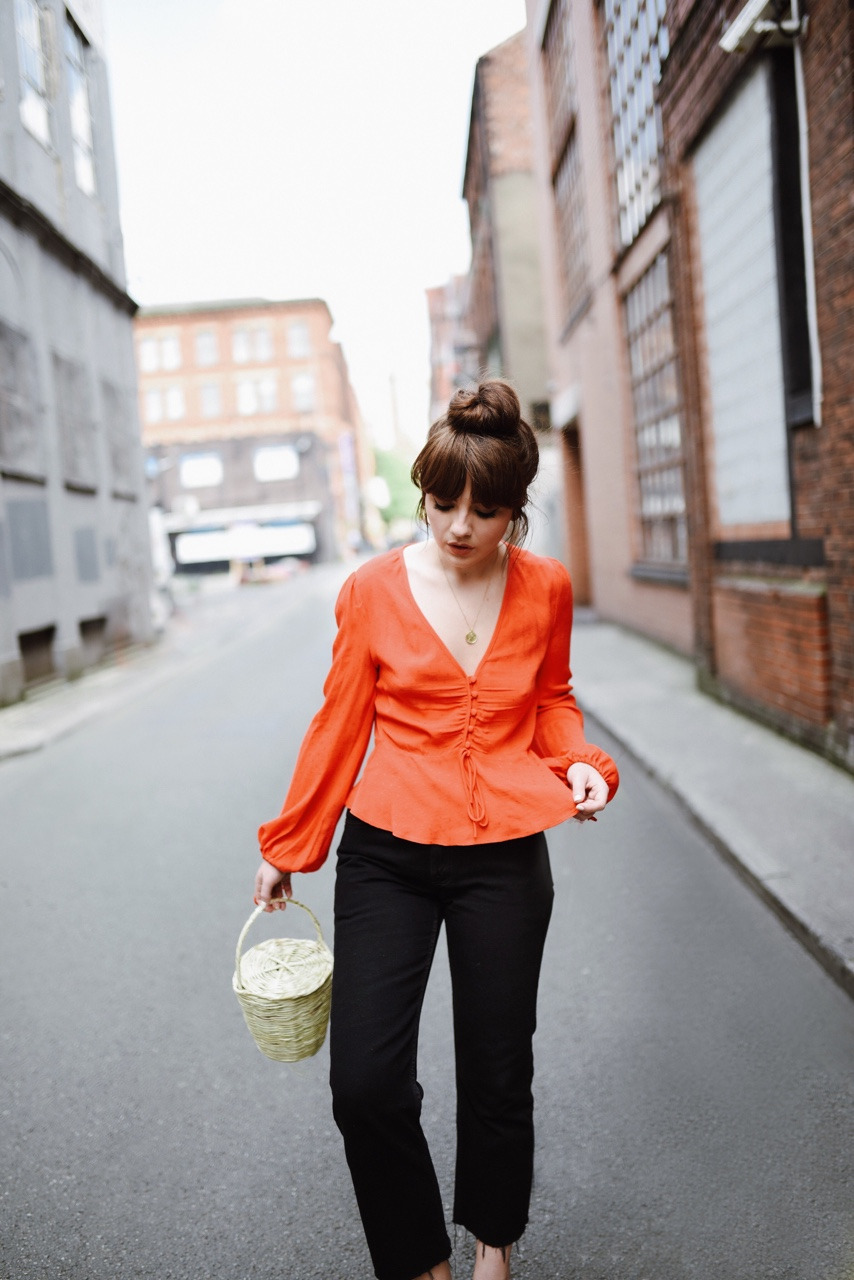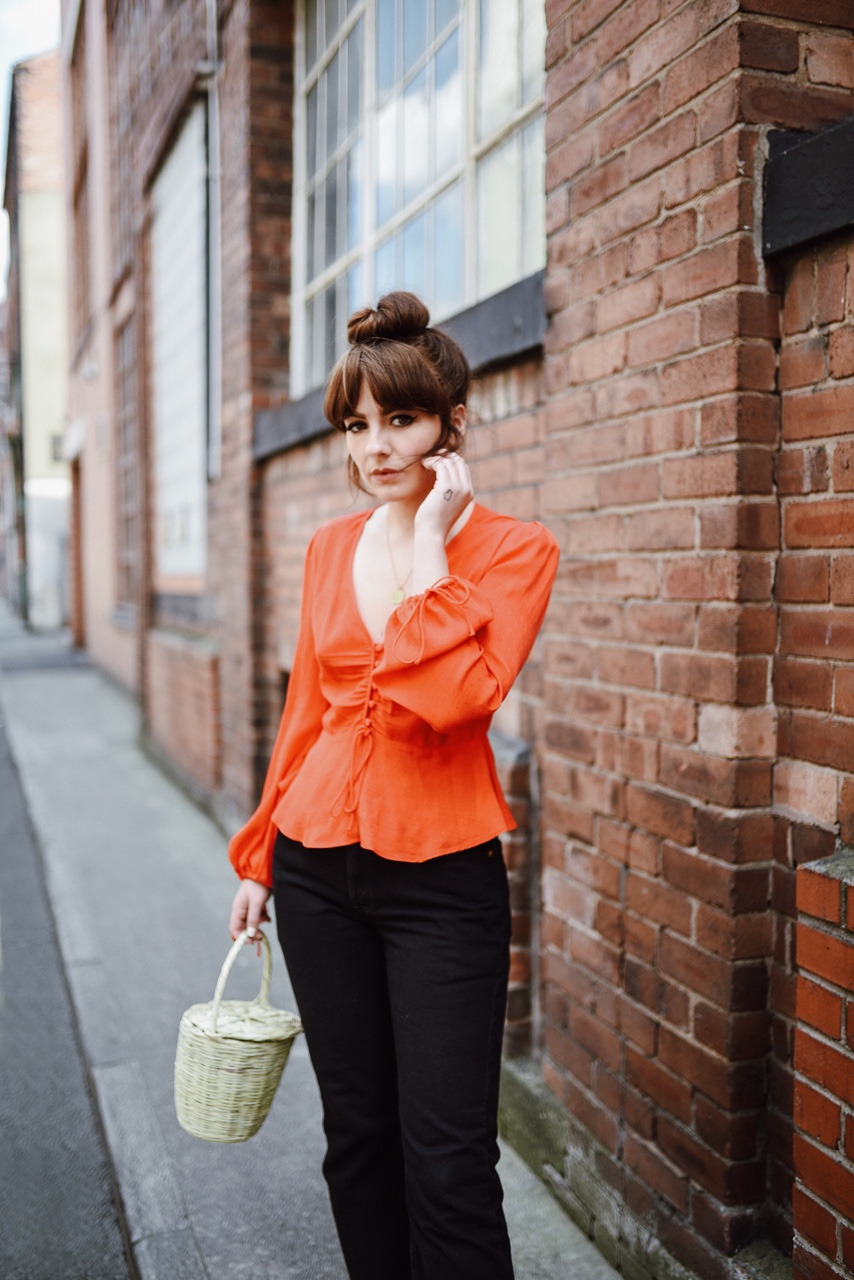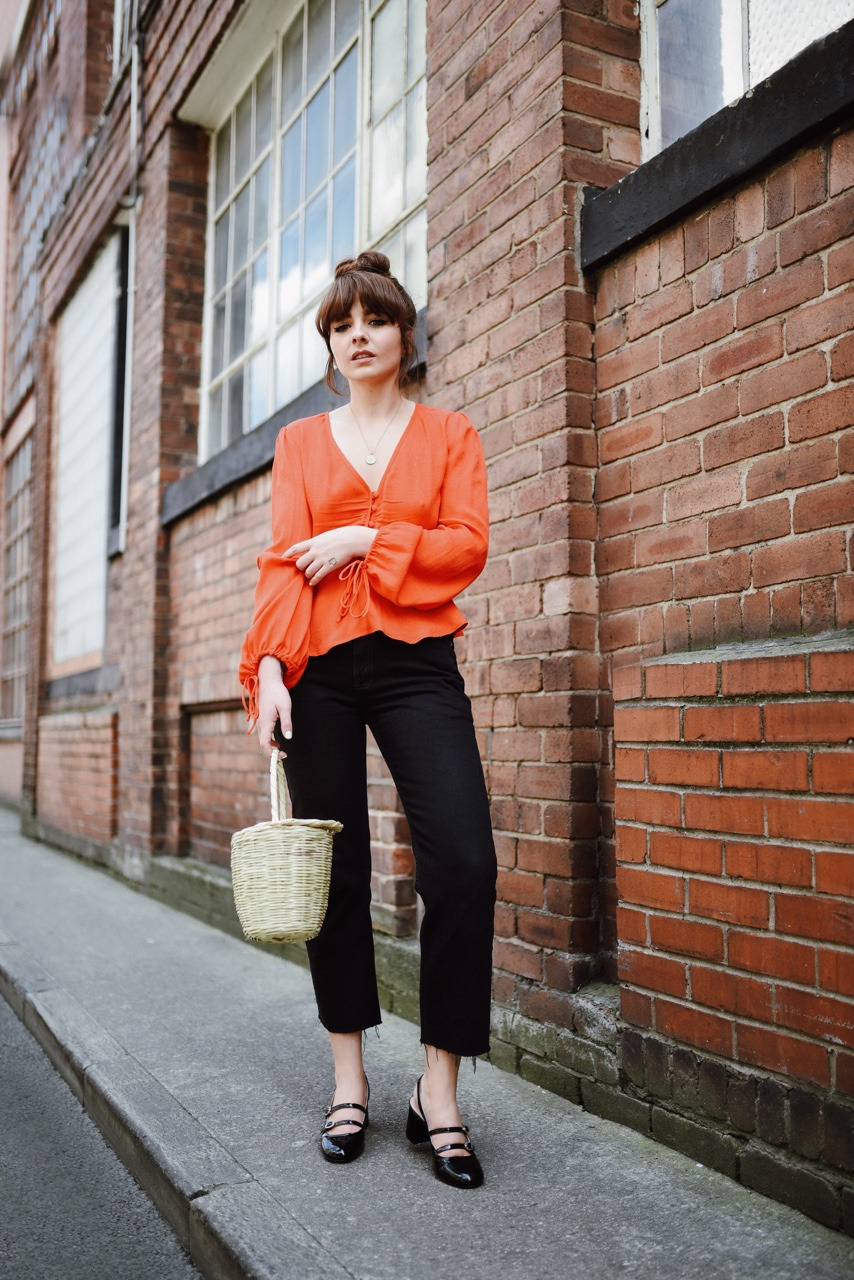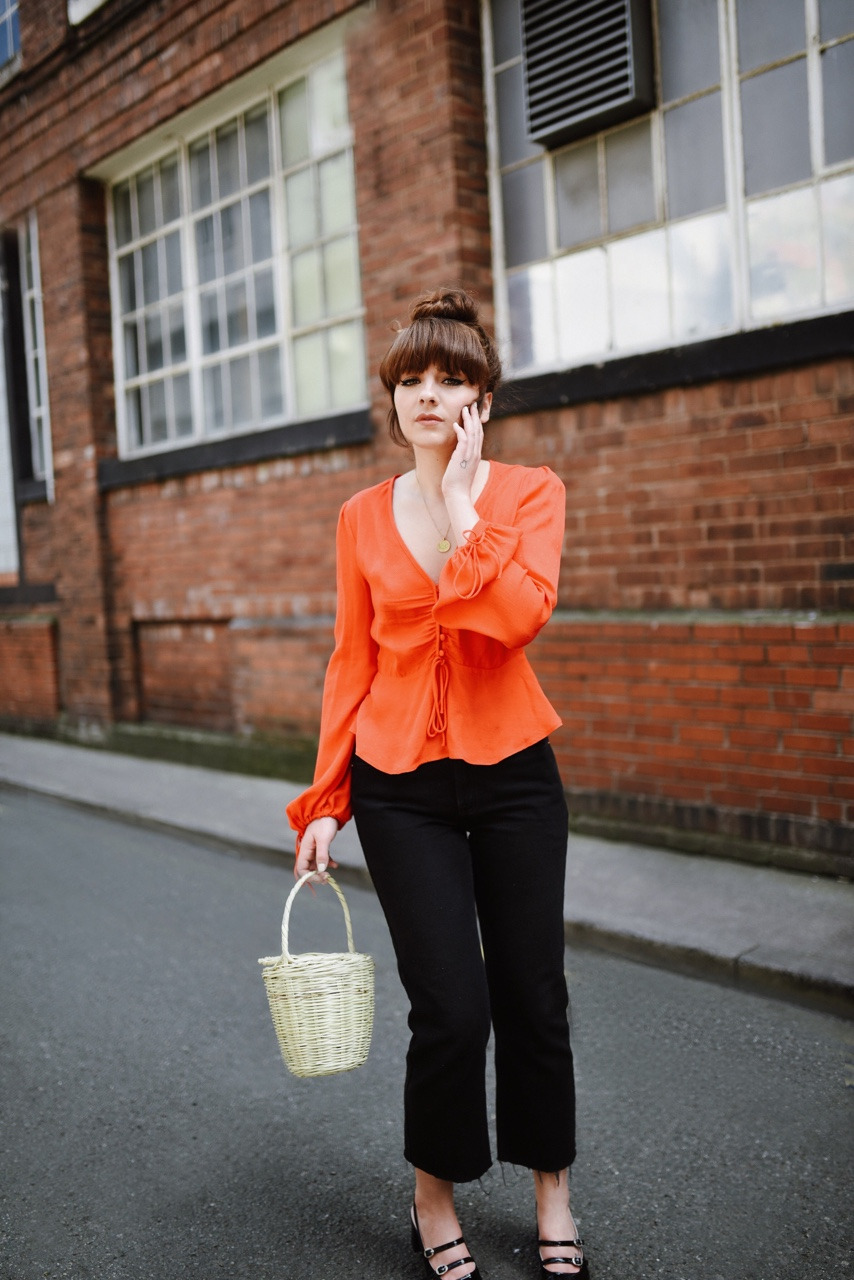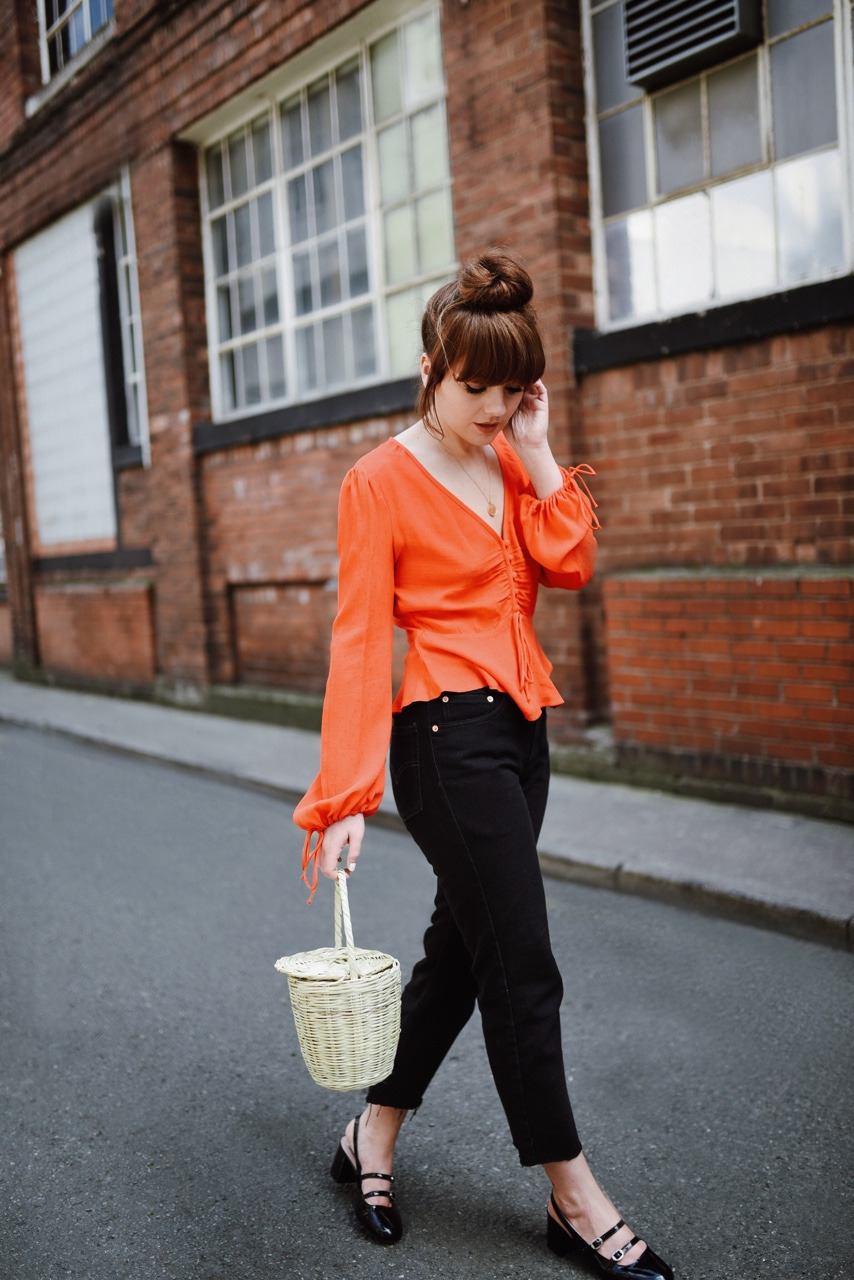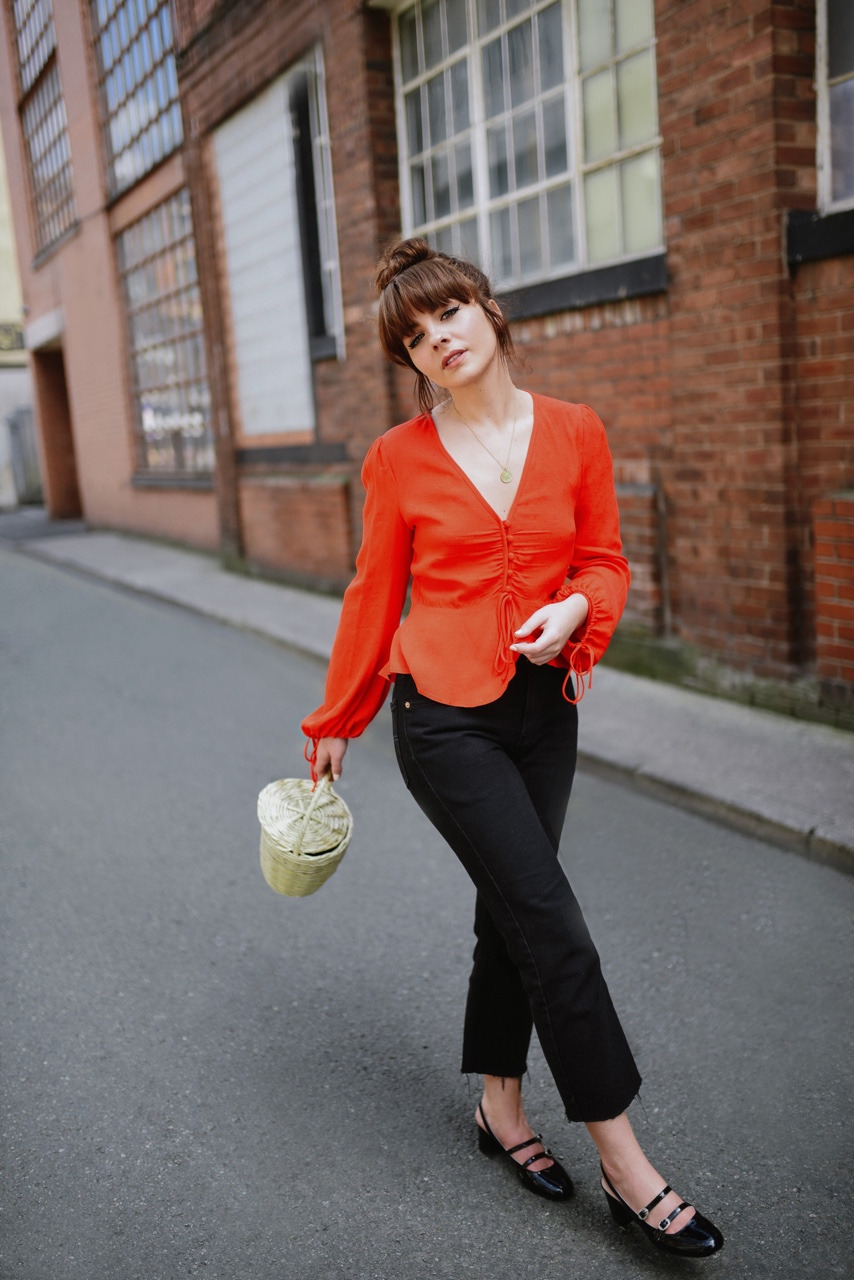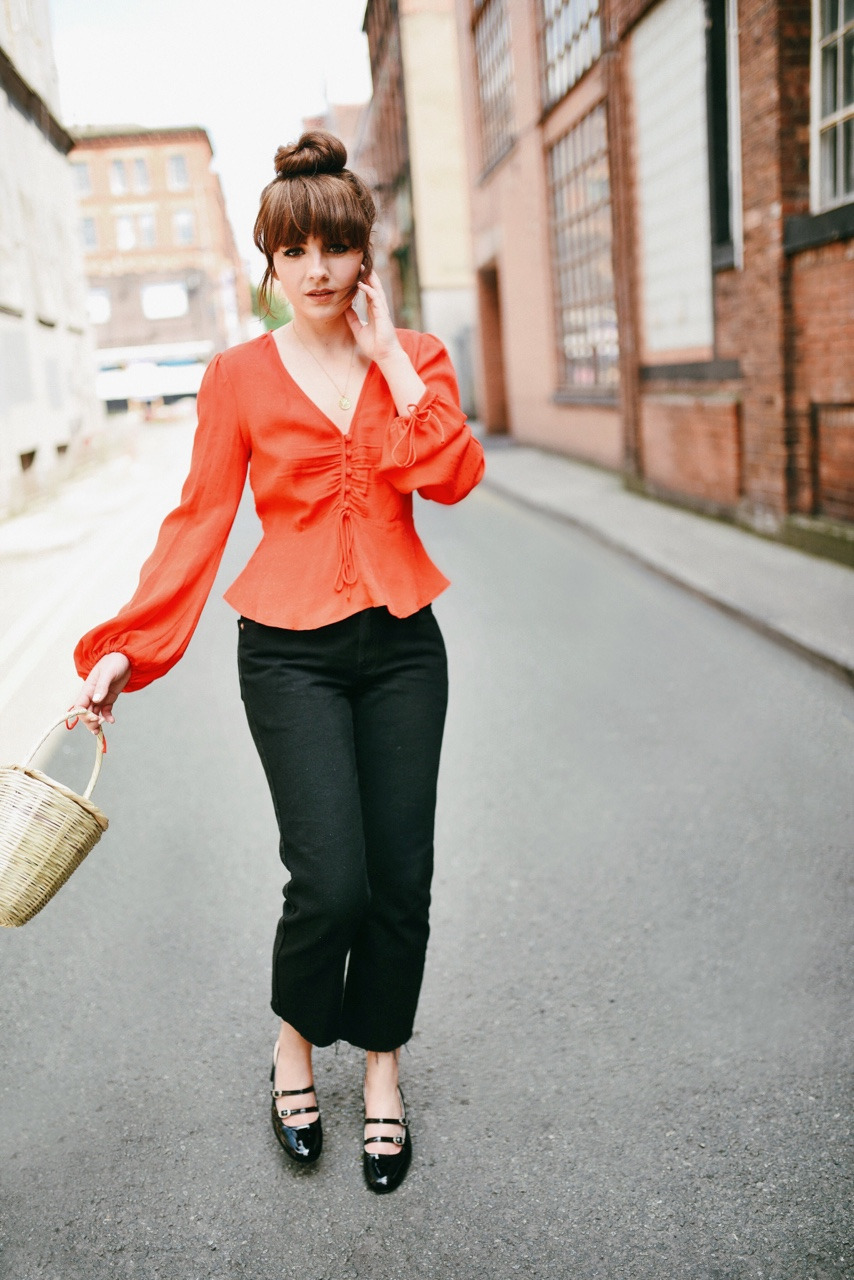 If you've followed my outfits for a little while, then you may have noticed that jeans and a blouse are my ultimate go-to attire. I've discovered it just works for me and makes me feel the most confident – and I don't really tend to sway to much from it. It's not that I don't admire and lust after other combinations, but rather just a sense of being happy with where my personal style is at…
I came across this dream blouse whilst in Paris recently and made a b-line for the till – the first thing I noticed was the amazing red/Coral shade – it's such a vibrant statement piece, and I definitely don't own many of those! I thought it would be perfect for Summer evenings out with bronzed skin and a great pair of strappy shoes. It's that instant 'pick me up' colour that just automatically makes you look put together. The second thing I noticed was how flattering the design was – I mean that waist detail is pretty glorious, especially if (like me) you have curves and a small waist. Anything with this type of detail is endlessly flattering and always makes me feel my best!
Another thing I love is the floaty sleeves. I'm not a huge fan of getting my arms out, so I love something that skims over them and makes me feel more confident. The tops of my arms and legs tends to be where I hold any weight and the most stubborn areas to tackle in the gym! Everyone has their hang ups, but there's always a way round it with clothing. It's all about enhancing the parts of yourself you love most. I love really low cut tops – I'm pretty flat chested and I love how they make me feel. Just having that little bit of skin out makes me feel a bit more dressed up and Summery. I rarely wear a bra with low cut blouses either, I don't really need one, and a bra normally obstructs the low cut detailing.
Teamed with my trusty vintage Levi's, it's a look that makes me feel a million dollars – these jeans fit me like a glove and have been worn with a multitude of different outfits over the past six months. When I say fit like a glove, I mean there's literally no room for even the smallest food baby in there! The fitted jeans and the floaty blouse create a look that keeps me recreating it time and time again. You really can't beat a good frayed crop flare with a pair of fancy shoes either.
I paired them with my new black patent shoes from a brand I discovered recently – Miss L Fire. Their shoes are absolutely incredible so definitely check them out if you like these ones – I'm also lusting after the same style in red! I love nothing more than red shoes with blue denim and a simple white T-shirt. It's that classic Parisian inspired look that carries you from day to night. Of course, I had to add the little basket bag because it's my new baby and I've been taking it everywhere – I like how it adds a playful/Summery touch to any outfit…
Alice x
---
Photography by Adriana
Blouse – Mango | Jeans – Vintage Levi (similar here & here) | Shoes c/o – Miss L Fire | Bag c/o – Dream Baskets
SHOP THE LOOK