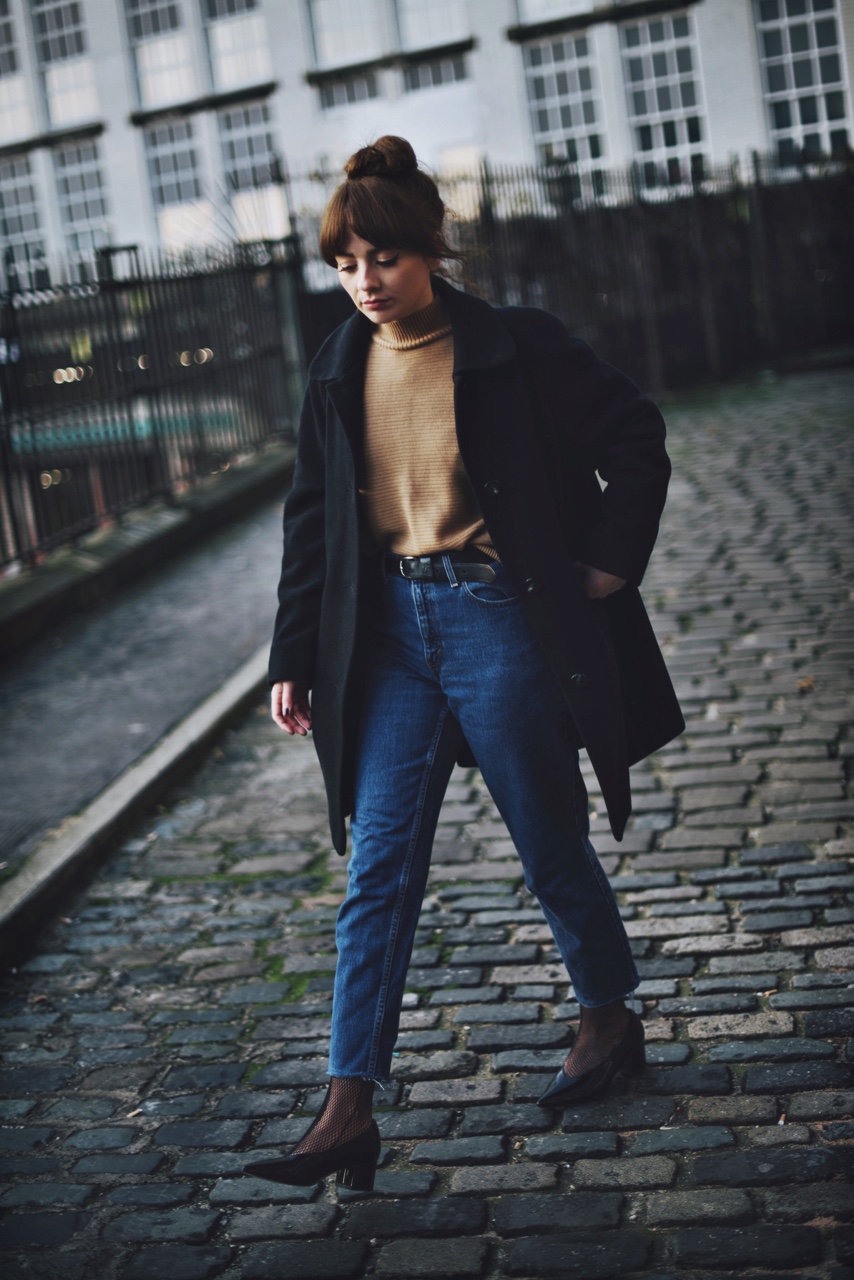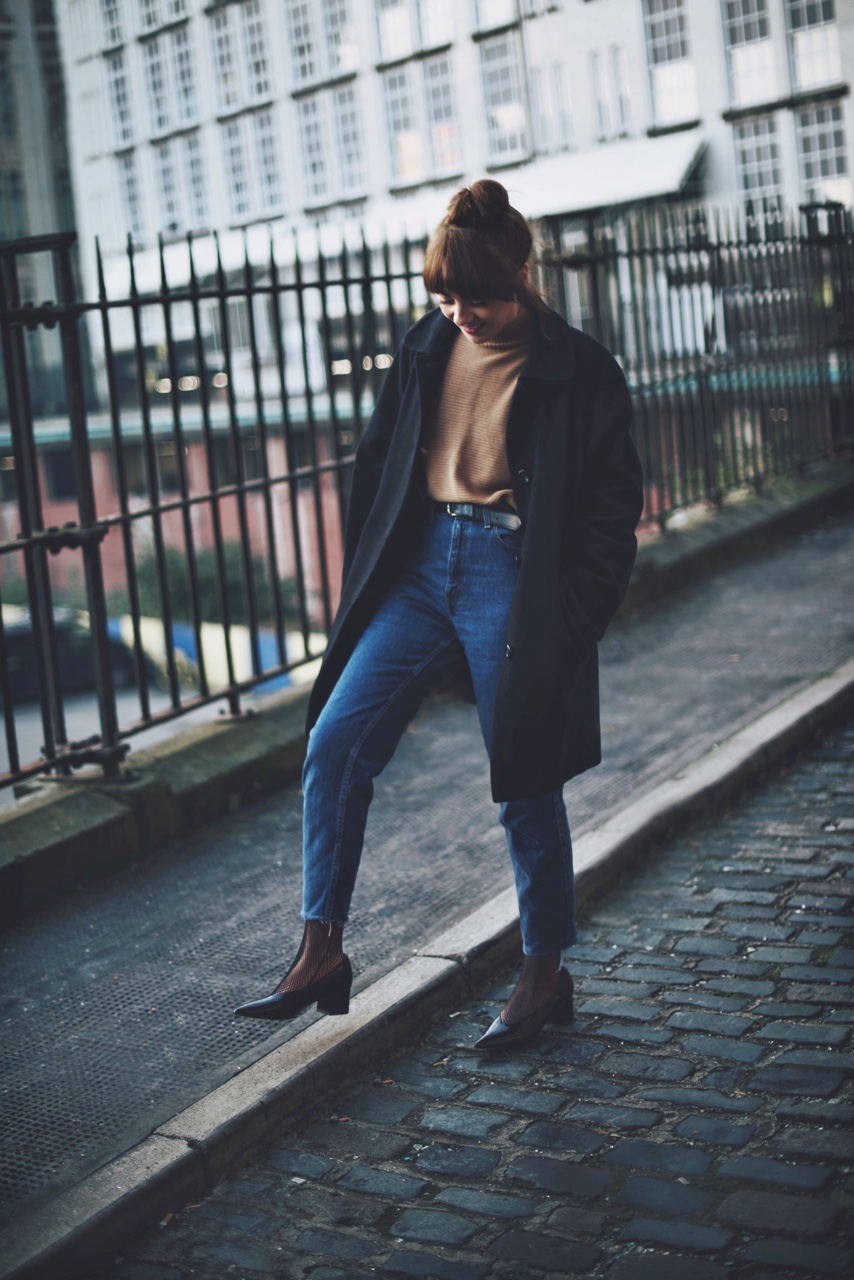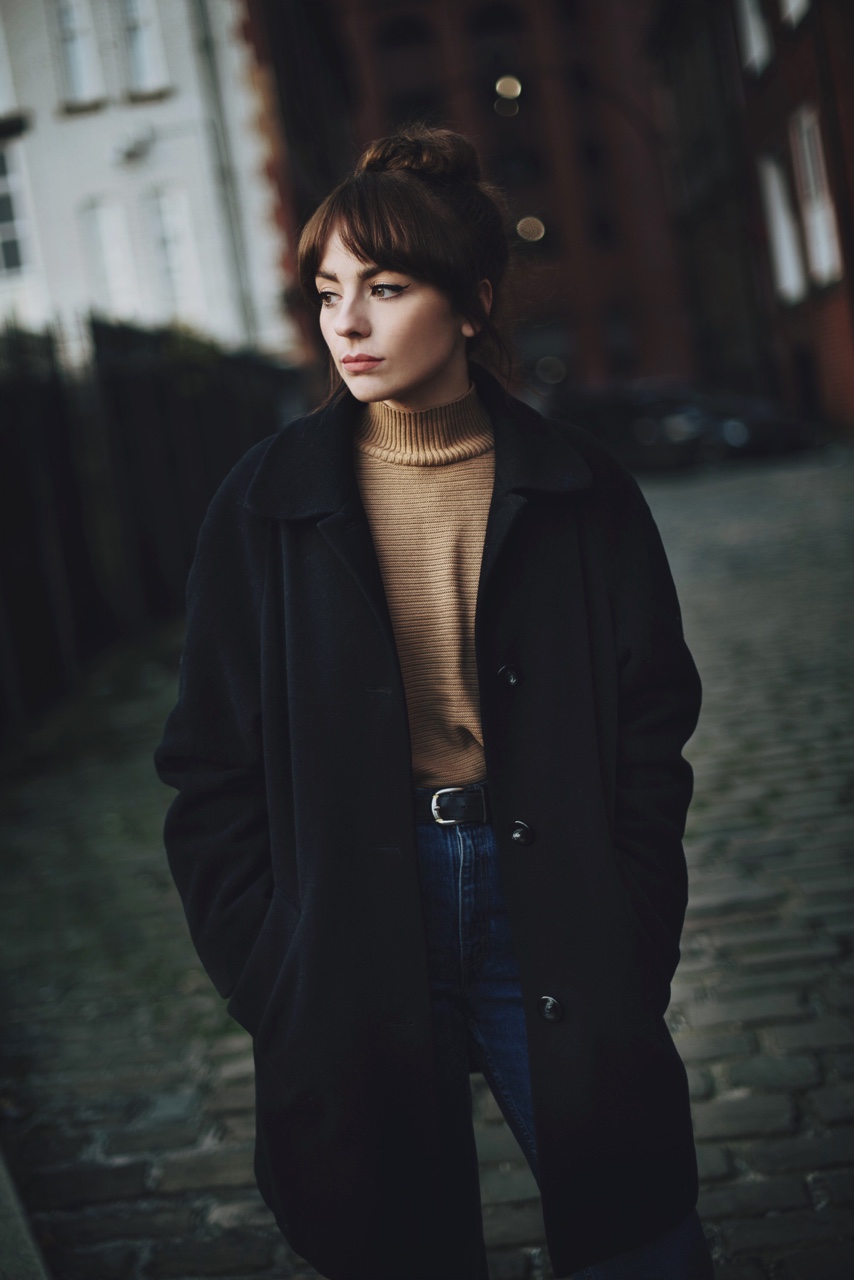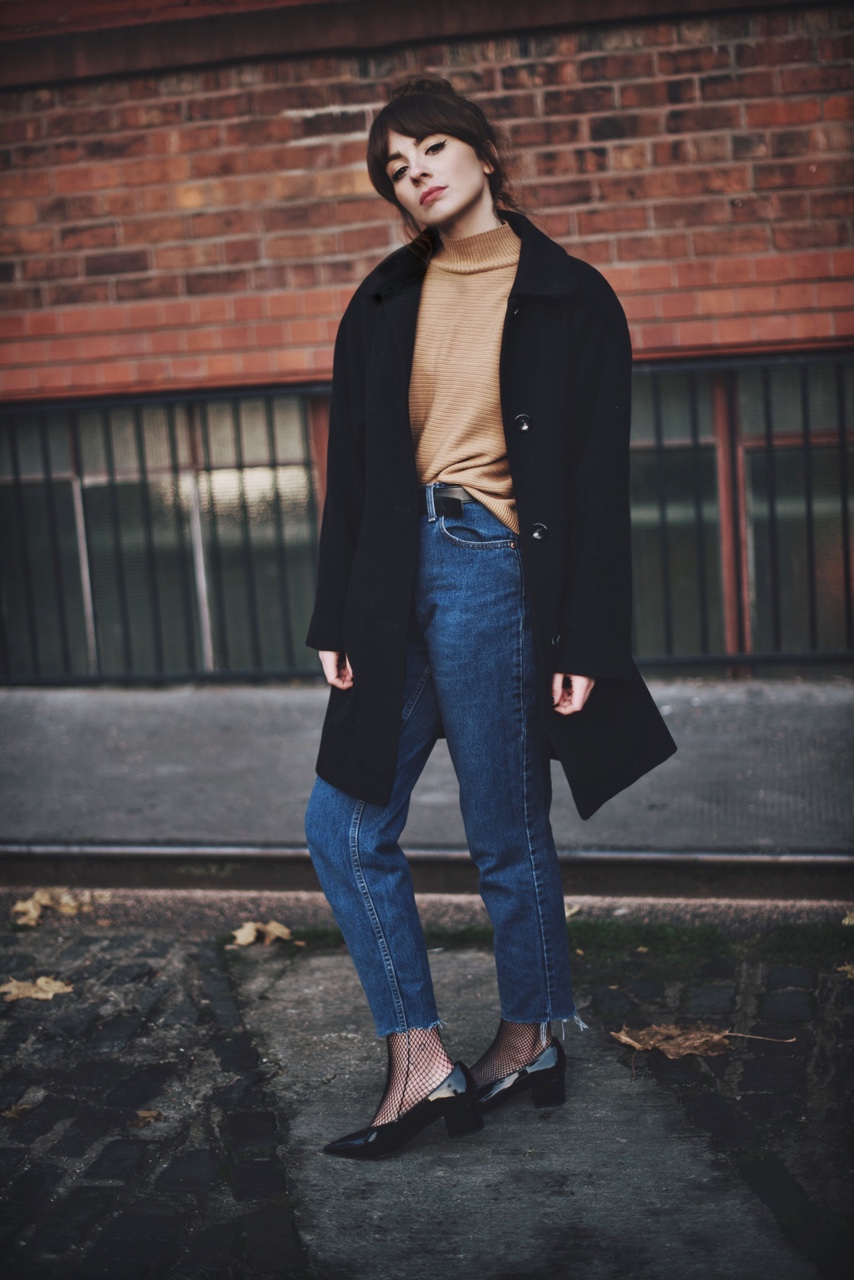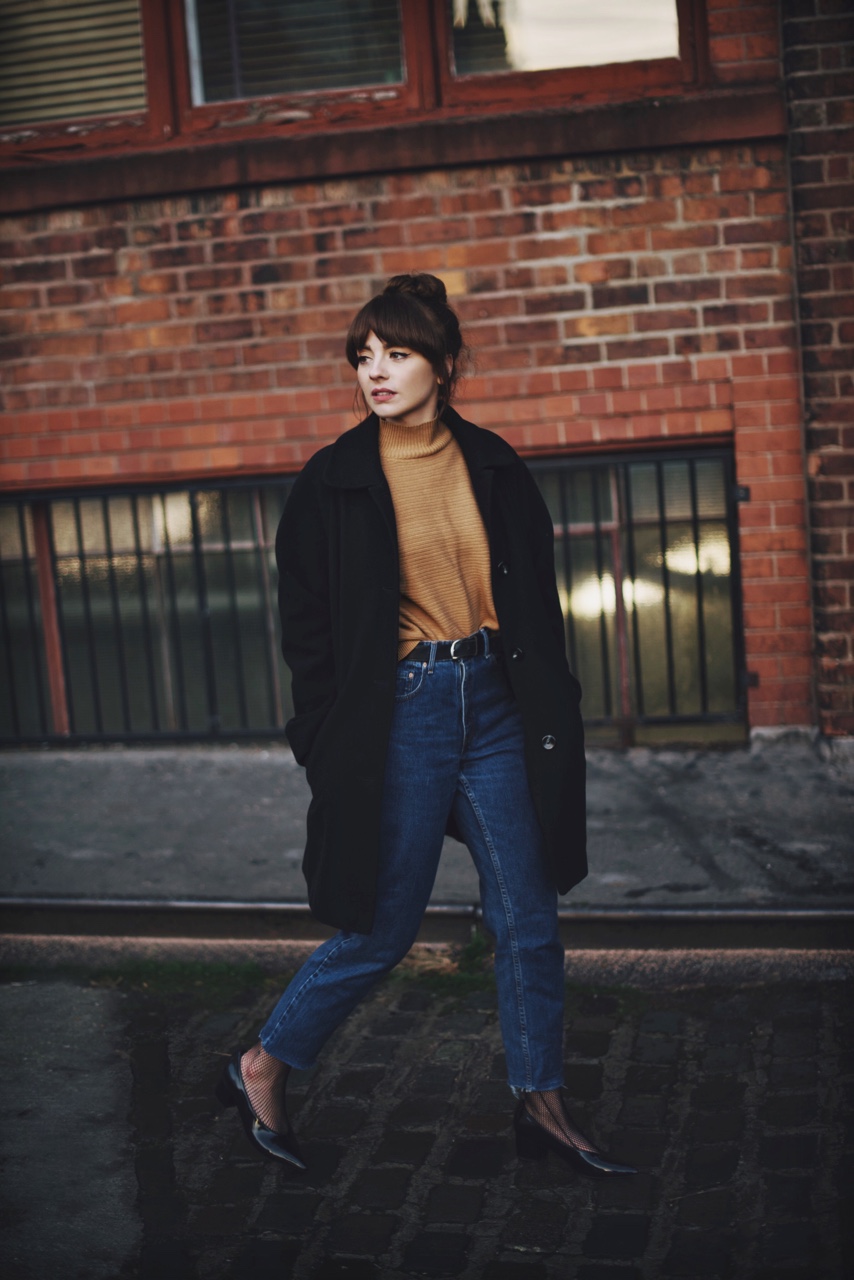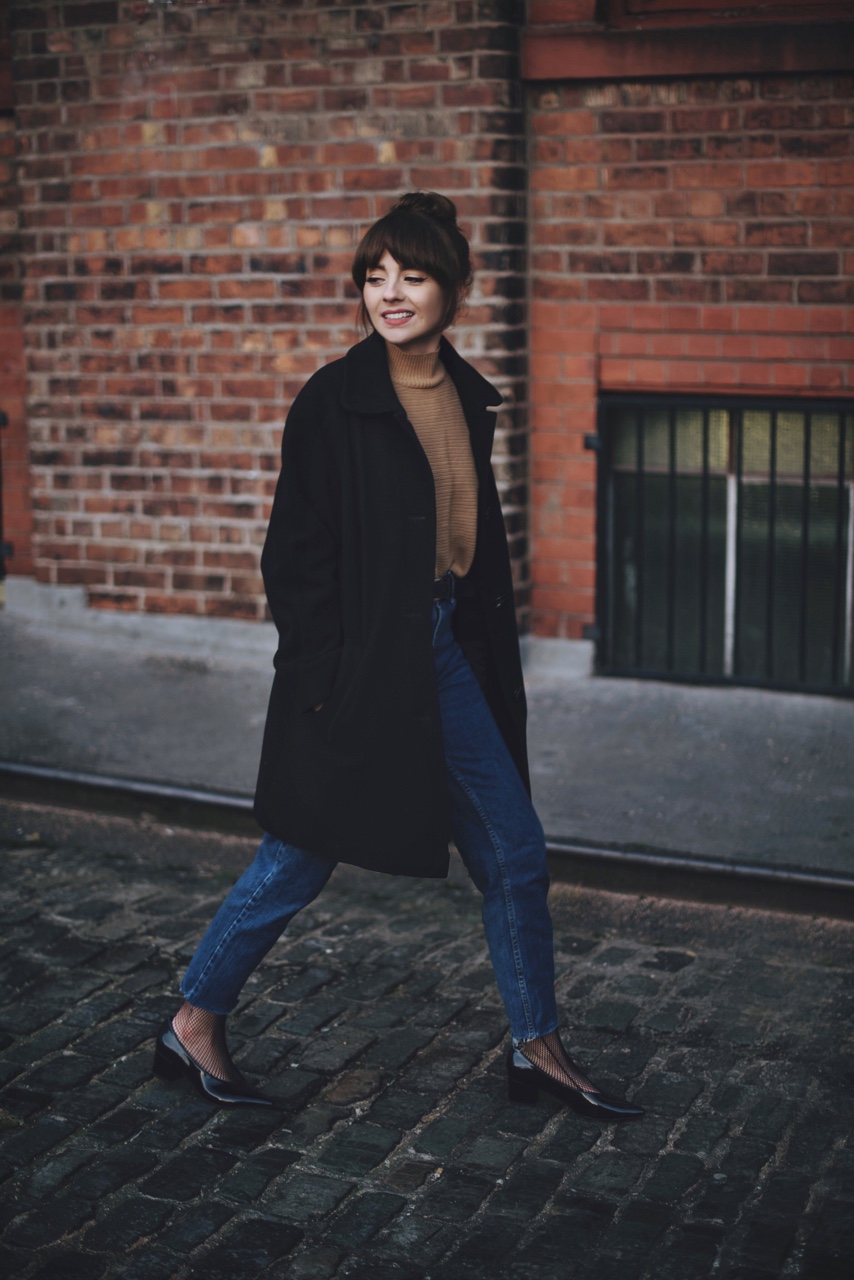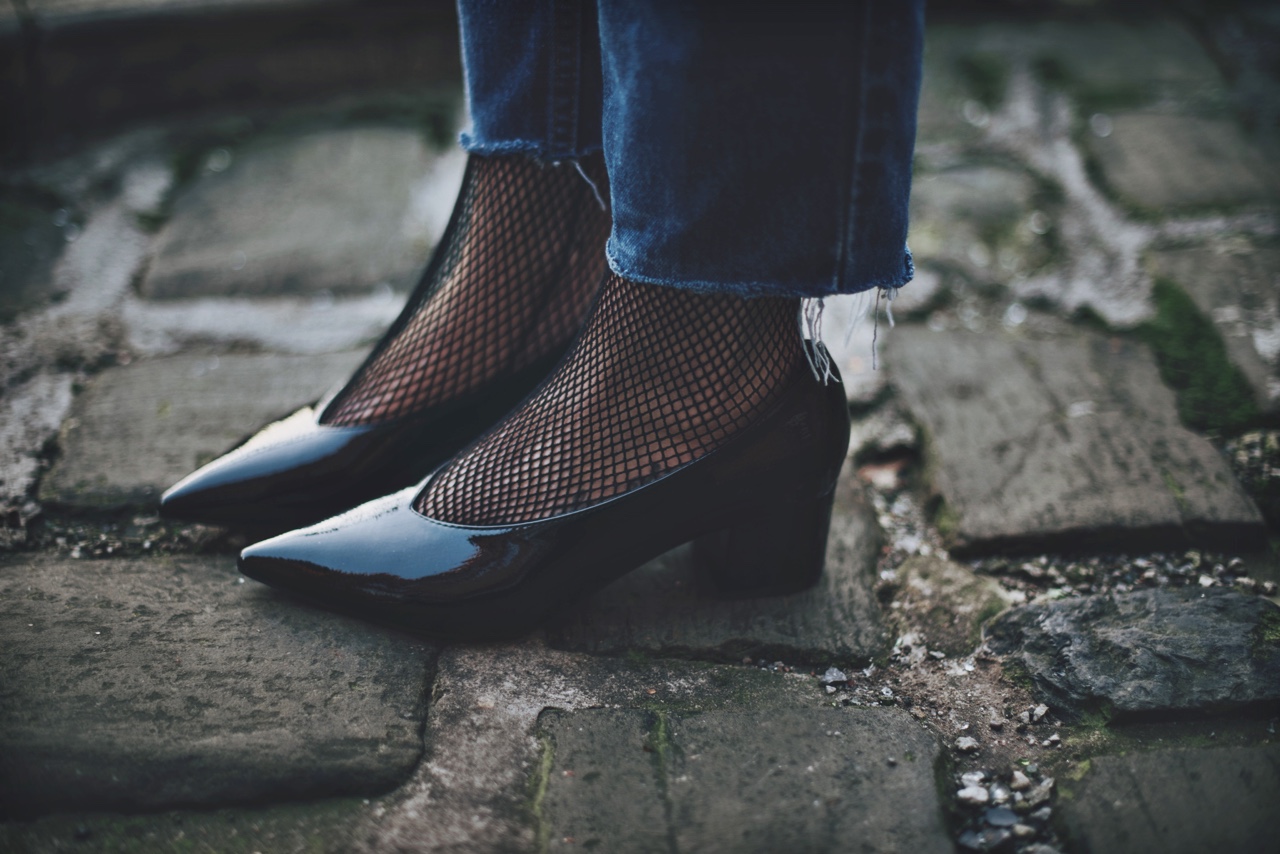 I have always thought of staple pieces as those slightly more special basic items that tie your wardrobe together. The backbone of personal style so to speak, and those much loved essentials that make an appearance year after year…
For me, my 'Winter staples' tend to alter slightly from year to year – this usually has something to do with what I happen to be most obsessed with that year! However, on the whole, the same pieces seem to crop back up and make their way into my regular/everyday outfit picks. Something that always, and will always, be a favourite has to be a classic camel high neck jumper. It's just one of those pieces that suits everyone and instantly makes me feel Winter-ready. It's perfect with everything from a pair of vintage jeans to a patent A-line skirt, and happens to look GREAT layered under a dungaree dress. It's ideal for work, but also looks lovely jazzed up with some gold earrings and a slick of red lipstick – you literally can't go wrong.
My second winter staple would have to be this pair of vintage Levi jeans – another timeless classic in the indigo shade that I love so much, particularly at this time of year. A lighter wash just doesn't have the same Wintery feel, or match so beautifully with the camel jumper! Vintage jeans can be a pain to find – Manchester doesn't have the largest array of vintage shops, and online shopping for vintage can be a bit of a nightmare unless you're prepared to spend half an hour with a tape measure. And even then, they don't always fit how you imagined in your head, often leading to disappointment and a back-to-square-one scenario. BUT – when you do find the perfect pair, it feels like quite the accomplishment, and the start of a life long love affair.
This brings me to my next winter staple – a classic black wool coat. The kind with buttons straight down the front, and a structured collar that makes you feel like a school kid again. This is a coat I have had for a few years now, and have become somewhat attached to. It's the most perfect over-sized fit and it keeps me so very warm – that's basically all I can ask for in winter coat. Investing in a decent black coat is something you will never regret – it matches with everything, and can be dressed up and down until your hearts content.
Last but not least – a pair of pointed shoes! Even better if they are patent, and paired with some fishnets for full affect. I've harped on about pointed shoes for quite a few blog posts in a row now – so for fear of sounding like a broken record, I won't bore you with another paragraph on why they appeal to me so much. I hope you enjoyed this brief little insight into my Winter wardrobe must haves – what do your Winter staples tend to consist of? I'd love to read in the comments below, and I hope you all have an amazing week ahead planned!
Alice x
Photography by Adriana 
Shop the look 
Jumper – Topshop 
Jeans – Vintage Levi (similar here)
Coat – Vintage (similar here)
Belt – Vintage (similar here)
Shoes – Asos 
Socks – Asos