I feel as though I've been spoilt for choice in terms of film and TV recently – not so good for my dusty bedside reading list, but I've been relishing these cosy moments at the cinema/in front of the TV when the weather has been gloomy outside…
It just so happens that a lot of the things I've been watching have had a similar theme running throughout them – strong women who are unapologetic about their 'difficult' and often deemed 'messy' behaviours. These are the type of women characters that I relish whenever I come across them, and I'm so glad they are being given more space to exist and make a difference on our screens. They are unconventional and uncontrollable at times, they make the rules up as they go along – they are relatable…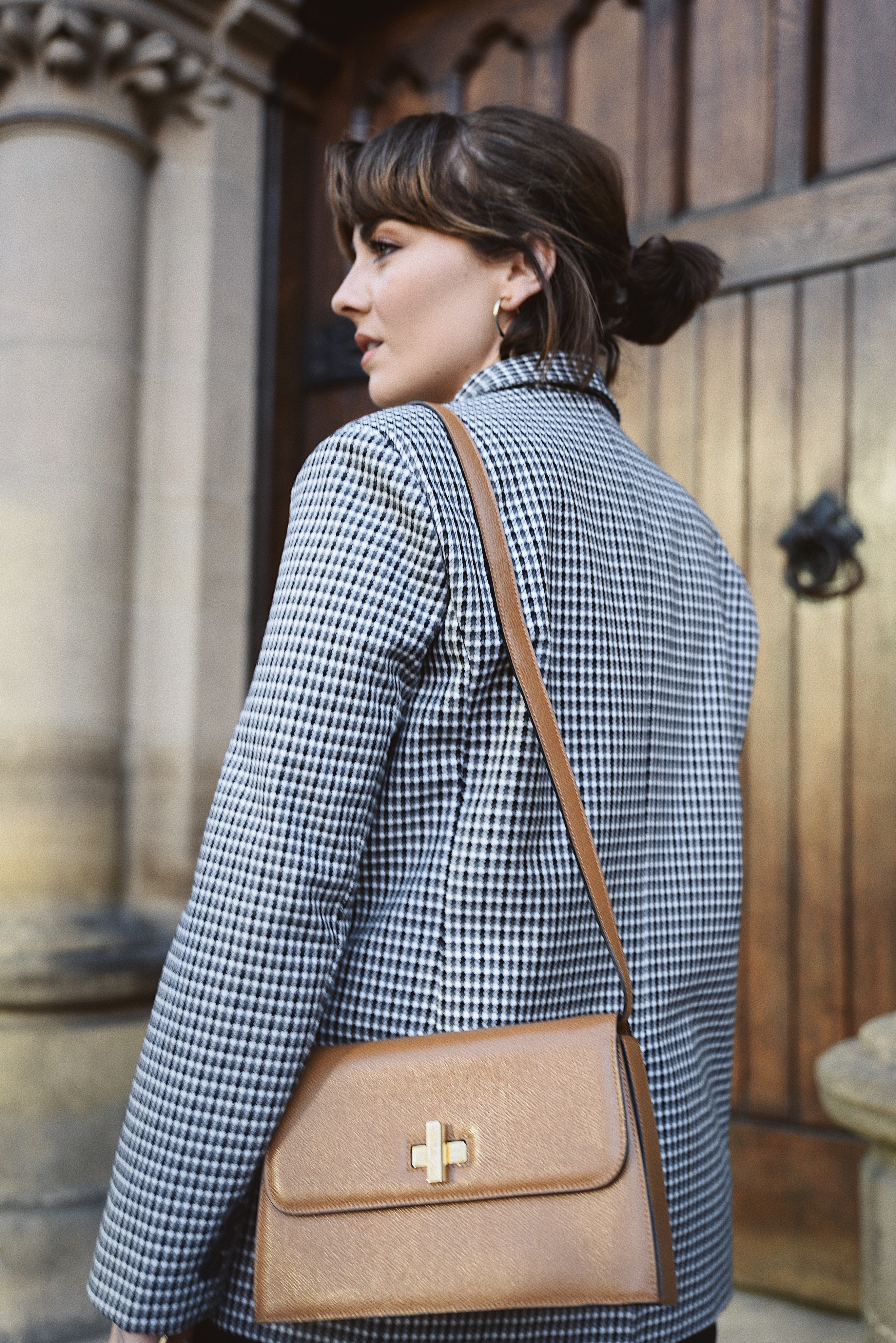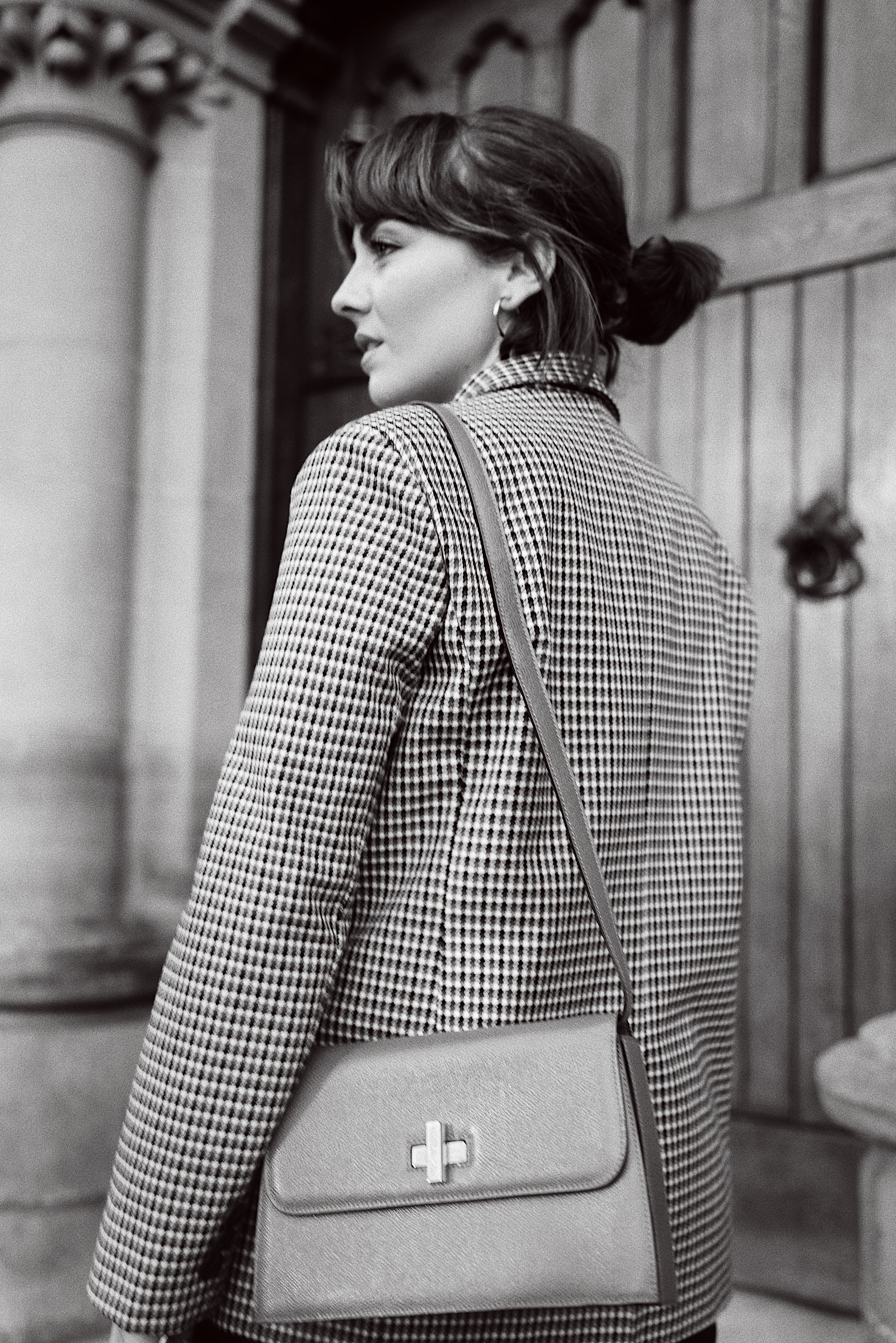 The Favourite – Sam and I went to see this as soon as it hit the cinema. We love Yorgos Lanthimos and we are both big Olivia Colman fans, so it was a no brainer really. Lanthimos is without a doubt one of those marmite directors, you sort of instantly click with his directing style or you don't get it at all. Both Sam and I share the same pretty dark/sarcastic sense of humour, so we love everything that he creates. It was so interesting to see him put his hands to a period piece, and I honestly couldn't have loved it more. To see three women of different ages play the leading roles on screen was just sensational – the male characters often just background noise. Not only was it great to see these women take centre stage, but it was interesting to see them behave in a way that strayed from all female stereotypes. They lied to each other, they were unfaithful, and a lot of the time were just out for themselves. As much as it's important for women to have equal rights, it's also important that we all acknowledge how imperfect women can be. Just like men, we also people who are capable of just as much harm and betrayal as we are warmth and generosity. In most period dramas, women are presented as fragile beings with soft characteristics – women who are taught to blend in as part of the furniture. In this film, the women take ownership of this metaphorical furniture, they dance on it, they destroy it just for fun…
Fleabag – when I grow up, please can I be Phoebe Waller-Bridge? Not only did she write and produce Killing Eve (another perfectly executed, female lead series), she also wrote and stars in my current favourite series Fleabag. Her character is sad, hilarious, selfish and approaching a time in her life where she's expected to 'have it all figured out'. It's refreshing to see her character play out on screen as this almost teenage like energy that a lot of us still have inside, whilst also trying to navigate some very serious trauma. Her character often acts 'inappropriately' and is an open book when it comes to her sexuality and what she expects from the men in her life. It's tragic in parts but also brilliantly uplifting and equal parts endearing. Series two is currently airing, so it's the perfect time to go and binge watch series one if you haven't already! I promise you won't regret it…
Russian Doll – I recently got hit with the flu and binge watched this in a couple of days. It feels a bit repetitive to begin with, but it soon sucks you into the narrative and you find yourself rooting for the main character. Natasha Lyonne plays a single woman living in New York that finds herself stuck in the same time loop each day that she awakes. She keeps reliving her 36th birthday and can't seem to figure out why. Again, it's tragic in parts but also wickedly funny and unapologetic. Natasha's character chain smokes her way through the series whilst drinking heavily, avoiding her real issues, and swearing like a sailor. It's another reminder than women characters shouldn't have to be these 'serious' people with 'serious' jobs and steady incomes in order to be worthy of screen time. Her performance is incredible and it's totally different to anything else I've watched…
The Marvelous Mrs. Maisel – This is a series that everybody and their cat seems to have watched recently. I jumped on the hype and I have to say it's not my favourite out of the bunch I've mentioned here. I love the New York/Upper West Side/1950's aesthetic it has going on, and it's definitely entertaining, but not as funny as I thought it might be. Comedy aside, I really warmed to the characters after a few episodes and found myself relating to Mrs Maisel in a way that I hadn't expected to. In a time where it seemed very important for women to act and look a certain way, it's interesting for someone break the mould whilst her life seems to be falling apart behind the scenes. She's often lead by vanity and the show pokes fun at this, but there's a real passion of hers trying to break through the surface. One that she doesn't seem to be aware of until quite a few episodes deep. Like many women of that time, she's focused on being a good wife and mother, so it's interesting to see her try and be more than societies expectations. Like Mad Men, I love that it transports me to another world entirely, but it's definitely my least favourite – perfect if you want something lighter to switch off with in the evenings…
Happy Valley – Another Netflix binge watch that I don't for a second regret. Set in West Yorkshire and written by Sally Wainwright – the story revolves around a female police sergeant in her mid forties. If you like thrillers then you'll love this one, it's really dark and disturbing throughout but with a northern charm that's unbeatable. Sarah Lancashire and Siobhan Finneran are just my favourite duo, and it's refreshing to see female leads that aren't under the age of thirty. The writing is outstanding and the plot just gets increasingly addictive. I spent most of my time on the edge of the sofa shouting at my TV screen. It deals with the daily toil of police life in a troubled area, stress, anger, addiction, and emotional trauma. The acting is brilliant and there's some real laugh out loud moments too. God bless strong women (and also the Yorkshire accent).
Whilst writing out these descriptions, I realised that all of these narratives deal with some sort of tragedy wrapped up in an unparalleled sense of dark humour. Like myself and a lot of the women in my life – this is often how we navigate our way through the shittier times. I hope you enjoyed this little run through of everything I've been watching lately – I wanted to post this on International Women's Day but I've been a bit behind schedule. I'm so glad that scripts like the above are being bought to life and altering views of what it means to be a woman in 2019. It doesn't matter what era the narrative takes place in, it's just important for people everywhere to see all shades of what a woman can be. We aren't just there to be pretty or part of the furniture – nor are we there merely to support the leading male roles. We are all ages and not eternally stuck at twenty five. We have the power to cheat, to lie, to make mistakes, and to pick ourselves up and learn from it all. We might want kids, we might not. We might get married multiple times, we might not. We might be polite and well mannered at times, we might curse and rage when it counts. We are the superheroes and the villains too. We are all things and so much more than we are ever given credit for…
We are women: ever-changing and endlessly fascinating. 
---
Photographs taken by Catherine Booty 
Blazer – The Frankie Shop, Bag – vintage Céline
SHOP THE LOOK