I don't think I've ever worn an outfit that was plucked entirely from the same colour palette – it sounds like a recipe for disaster, but I happen to really like how this one turned out. I seem to have accumulated quite a few brown pieces over the past couple of months, so I thought it might be fun to throw a few of them together, and step outside of my colour related comfort zone…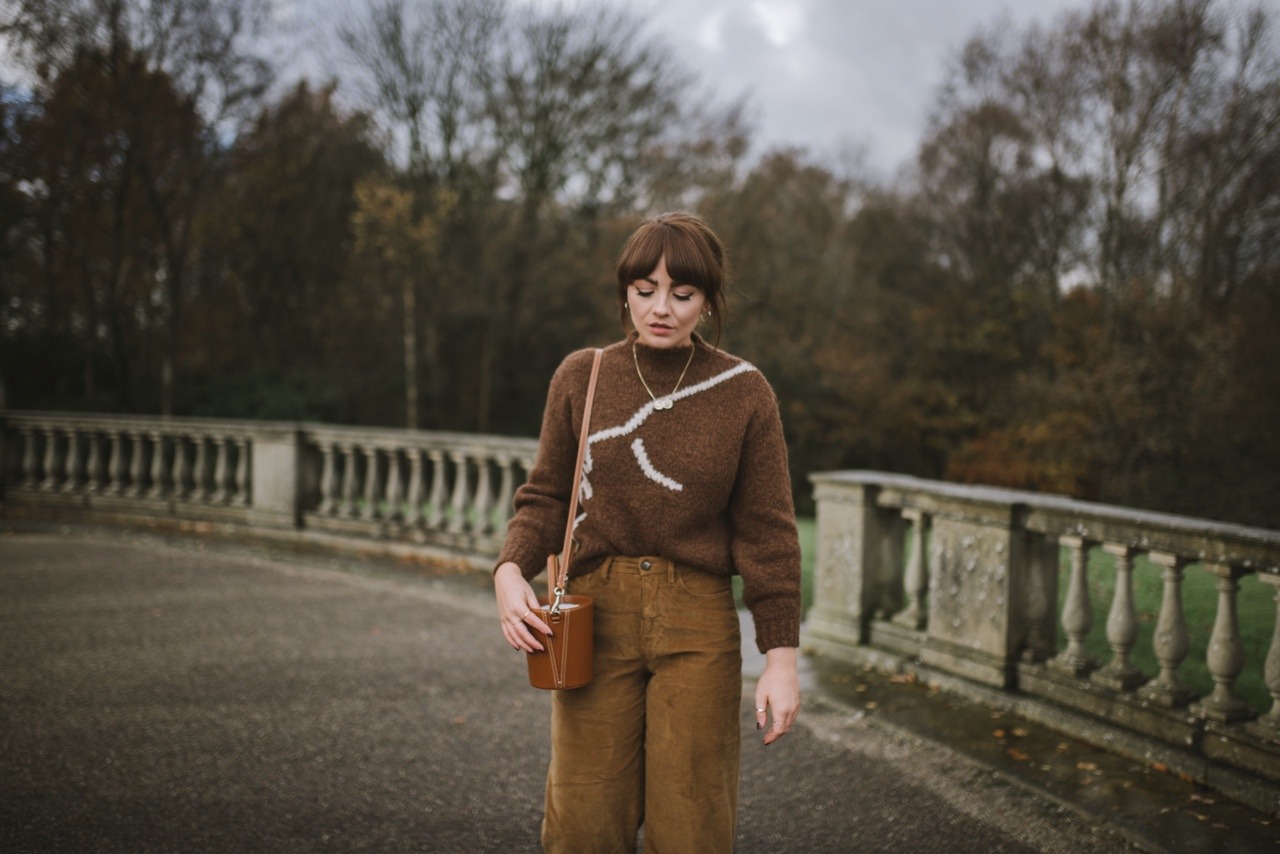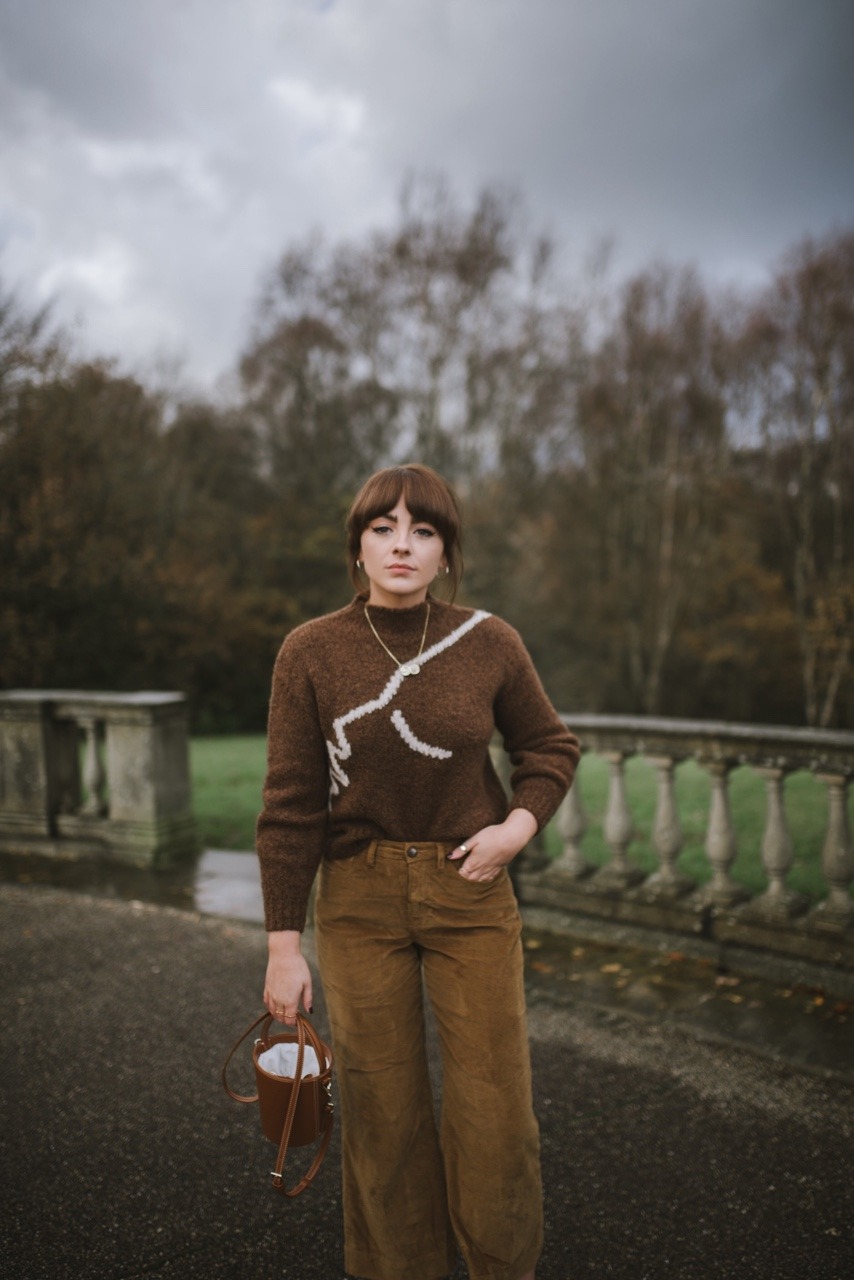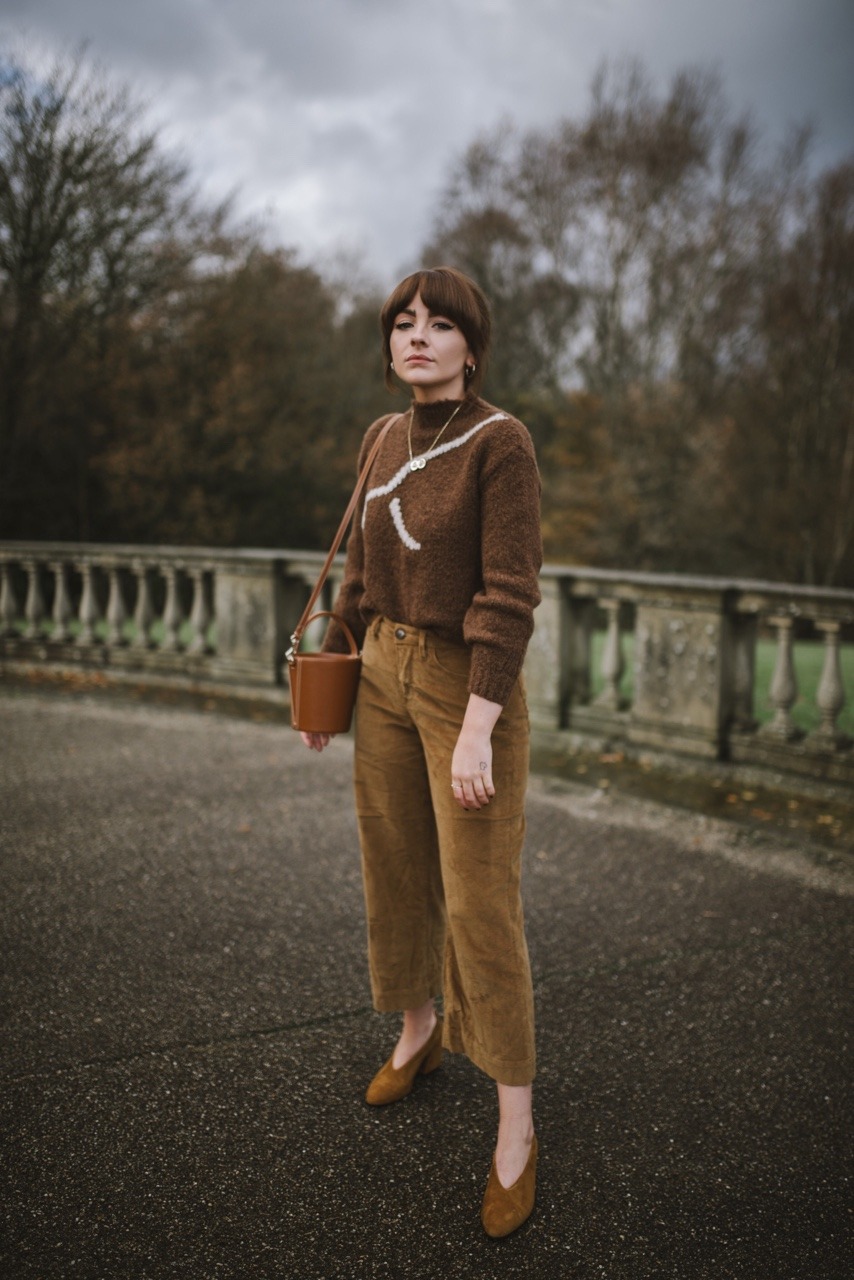 I think the key thing to remember when mixing one particular colour of shades together, is to focus on the use of light and dark. For Instance, I don't think this outfit would work nearly as well if it wasn't for the dark brown jumper balancing out the more tan tones…
It provides that much needed interruption amongst all the tan accessories – not to mention the tan cord trousers that I happen to be obsessed with. Who said cord trousers were only for old men anyway?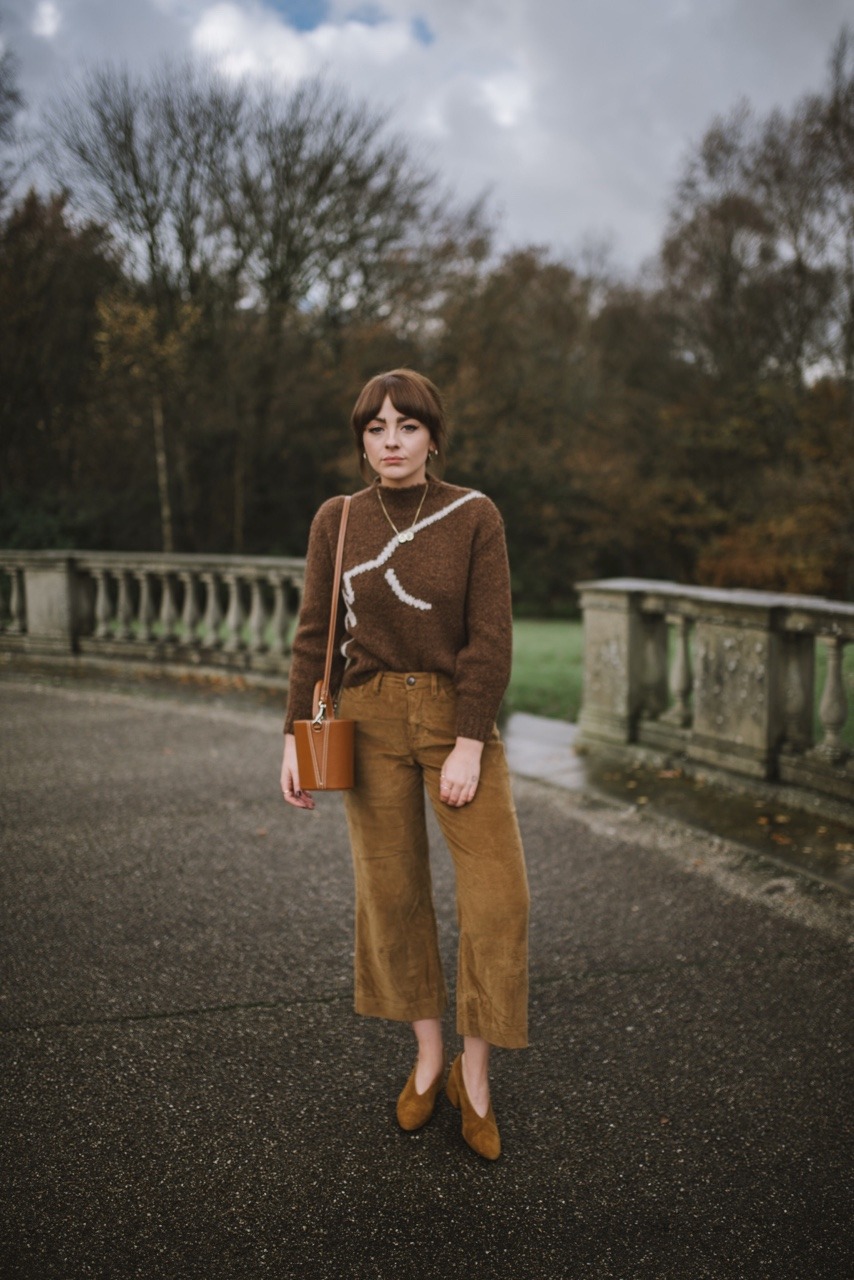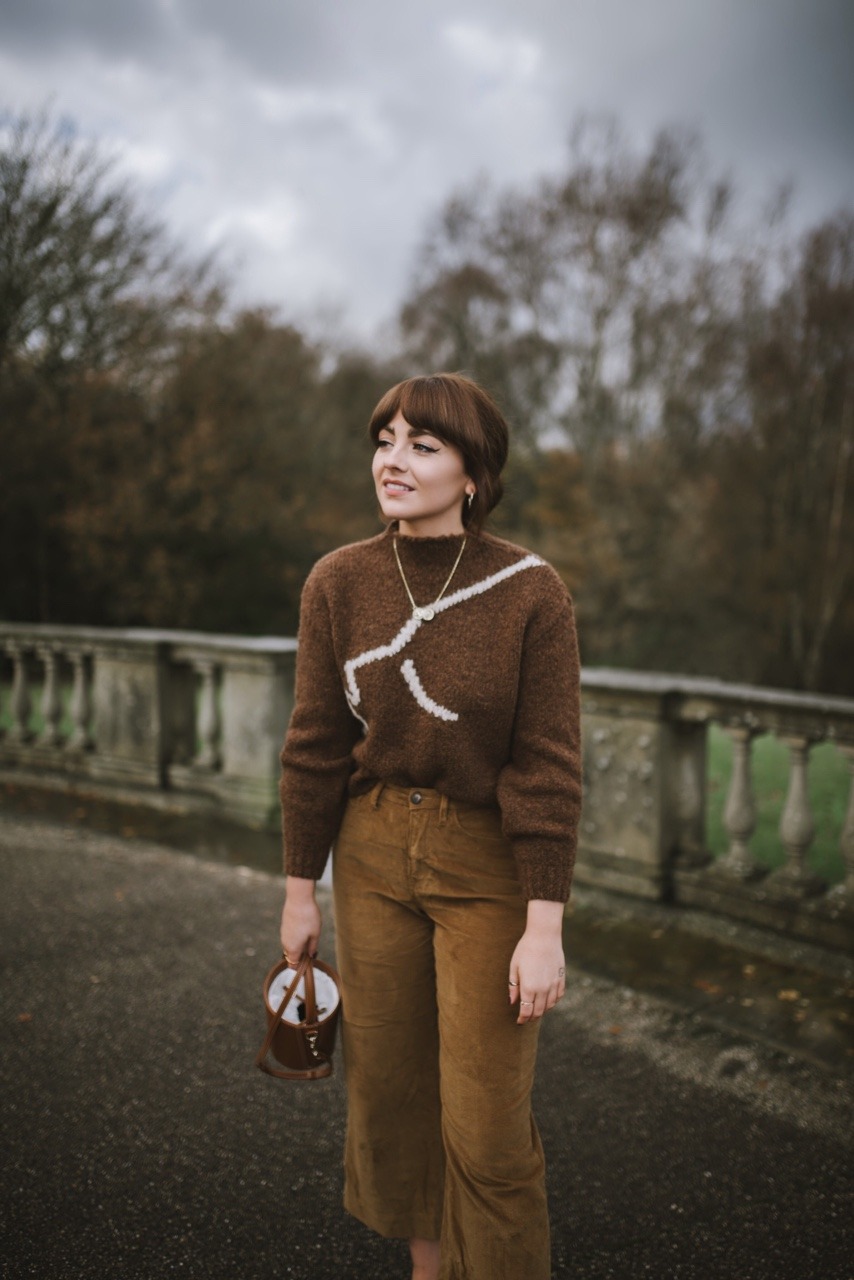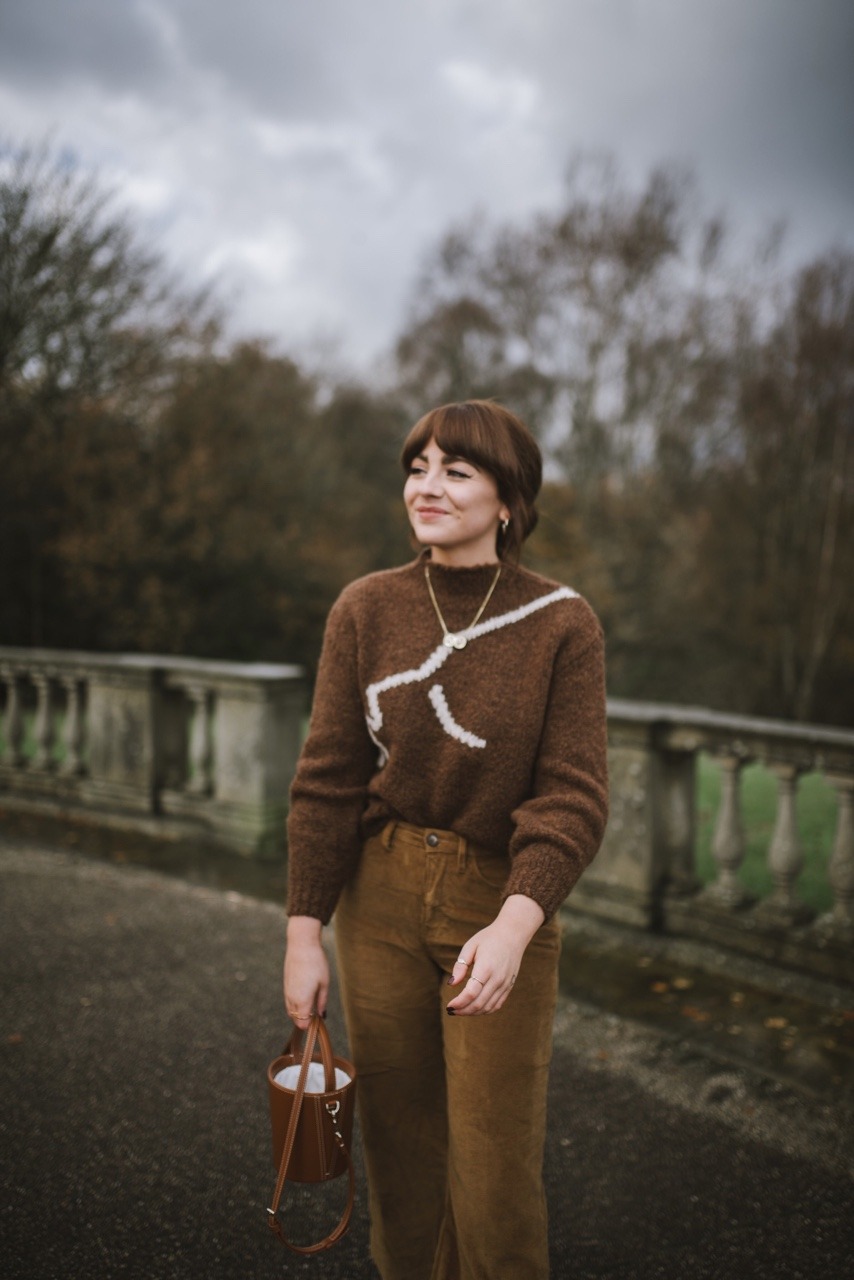 By no means did I purchase these pieces with this  particular outfit in mind, but it's a combination I really love, and definitely feels like something unique to the usual wintery trends. There's something really 'Seventies Ski resort' about it too – I'm not sure if it's the jumper design and the cords that do it, but it definitely has a vintage feel, despite being created out of pieces that are all available now…
Whenever I'm feeling bored of my wardrobe and want to create something new with the pieces I already own – I pick out various items and arrange them on my bed. For instance, on this occasion I knew I wanted to create an outfit that was entirely compiled of brown items – so I plucked all the brown shade garments from my wardrobe and threw them down on the bed. This is when I usually wait for inspiration (or despair) to strike. I usually start with the trousers, and then pick a top that I think matches – that way I can keep the same two pieces on, whilst I mess around with shoes and accessories until something works. You wouldn't believe how many try-on sessions take place behind the blog front, it's a lot of static hair and smudged eyeliner, but it's definitely worth it when something finally fits together.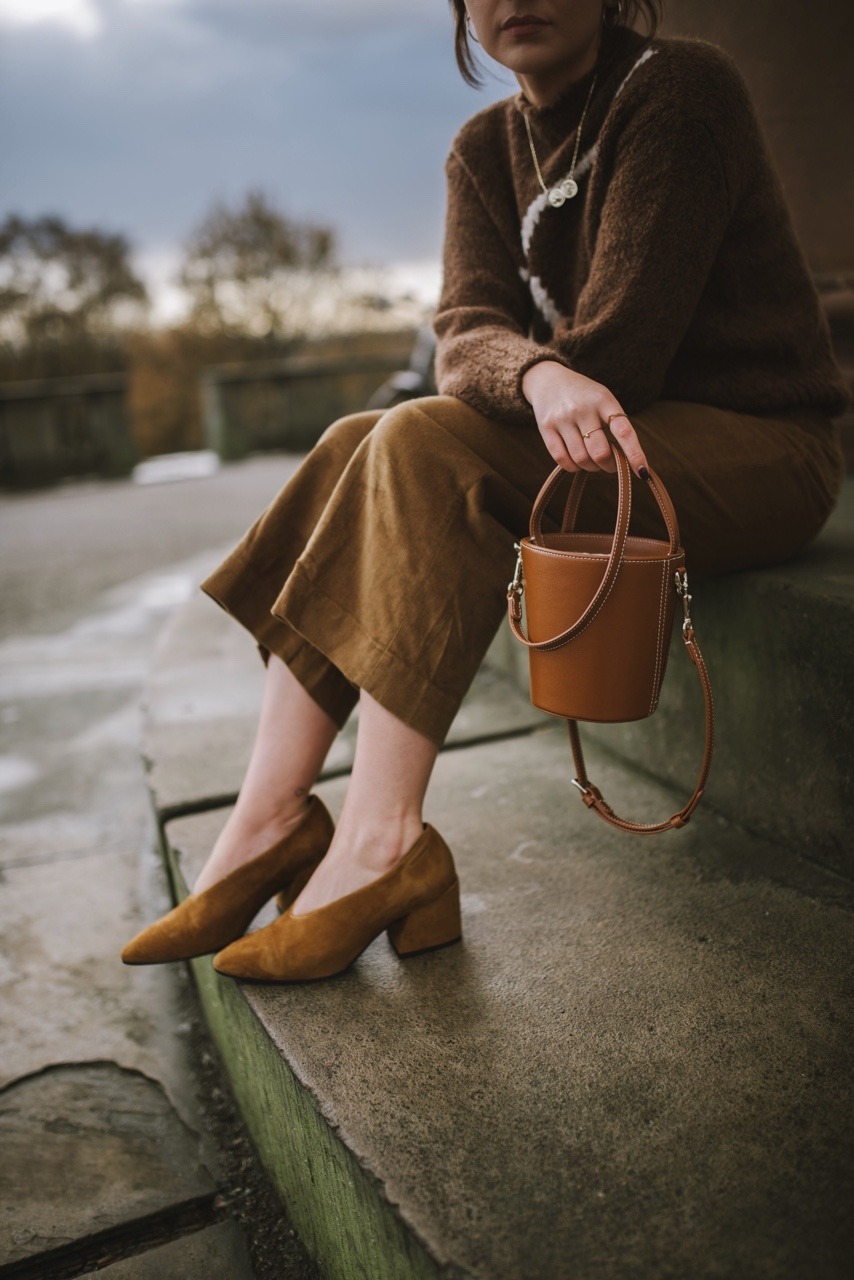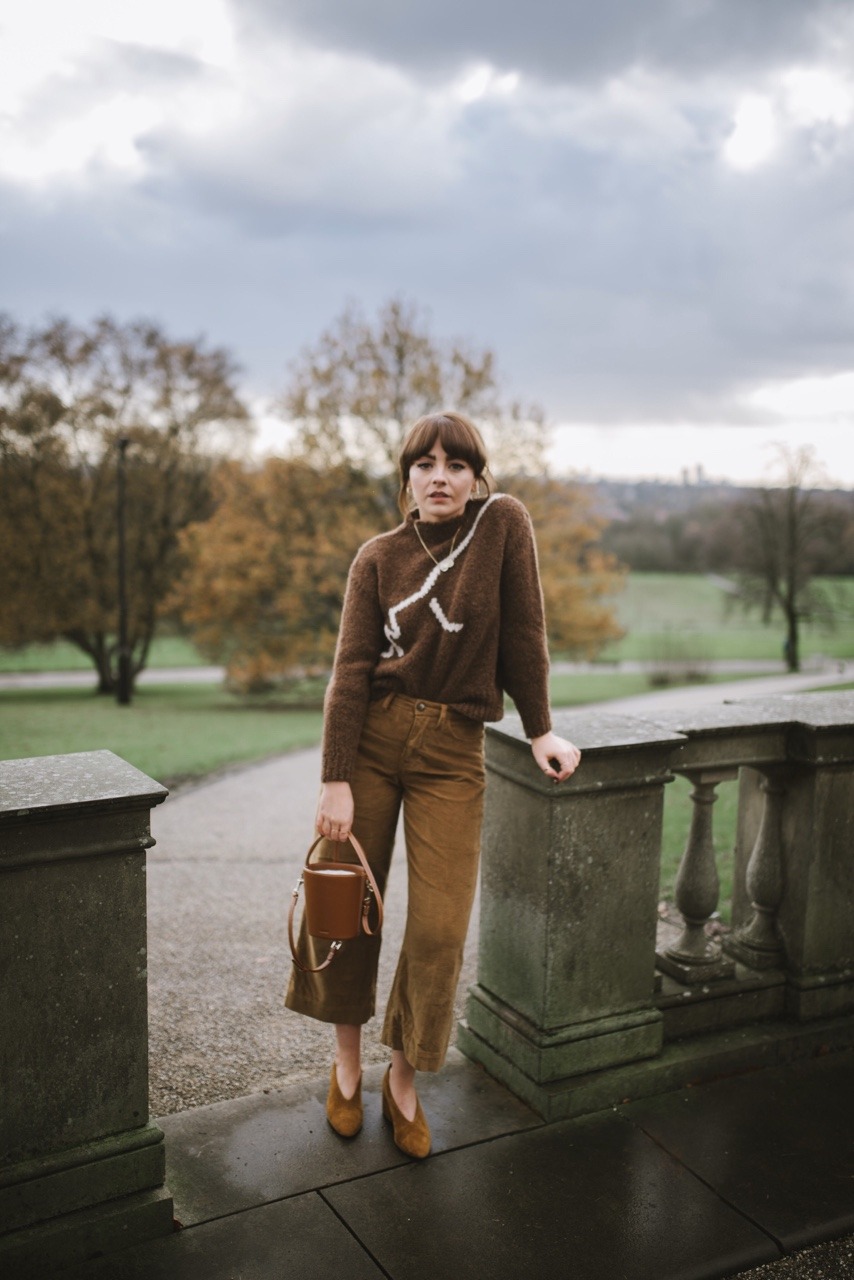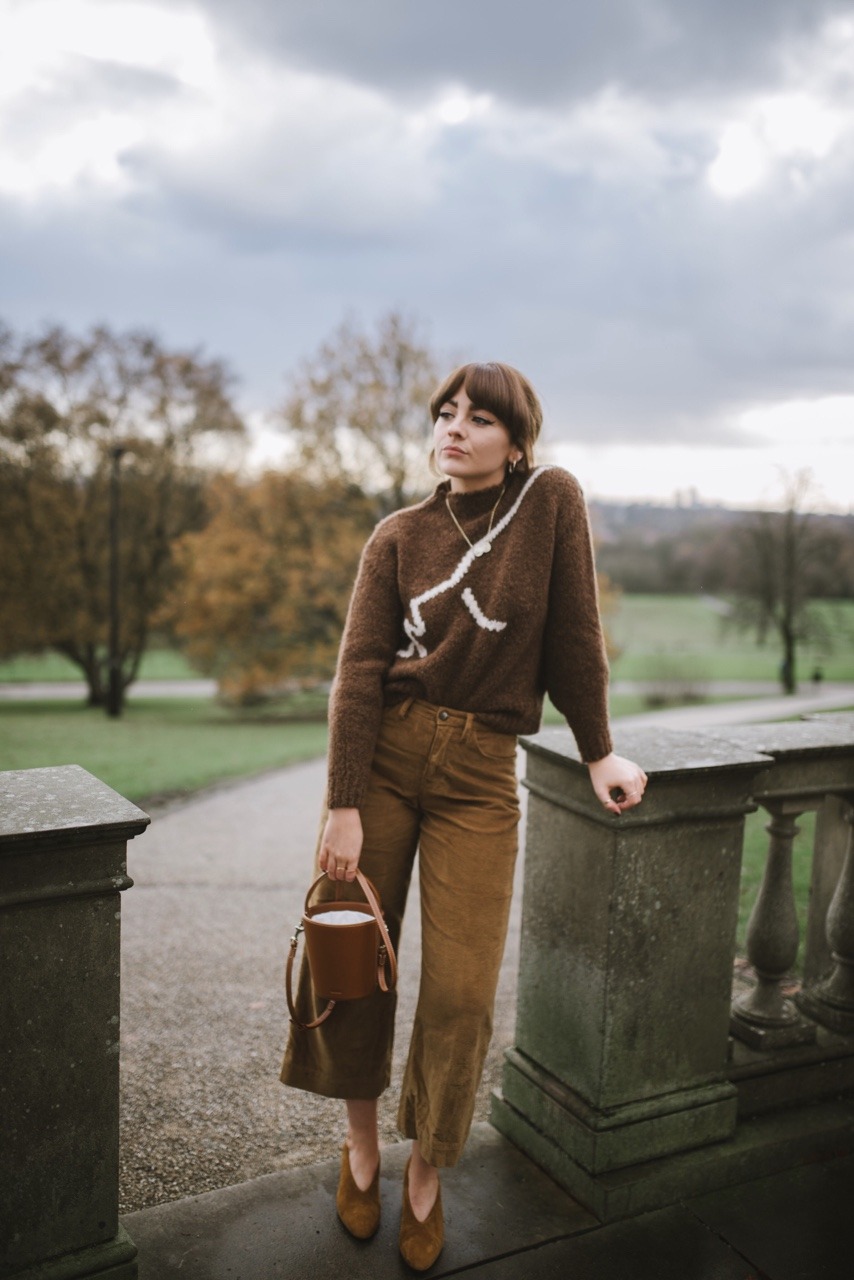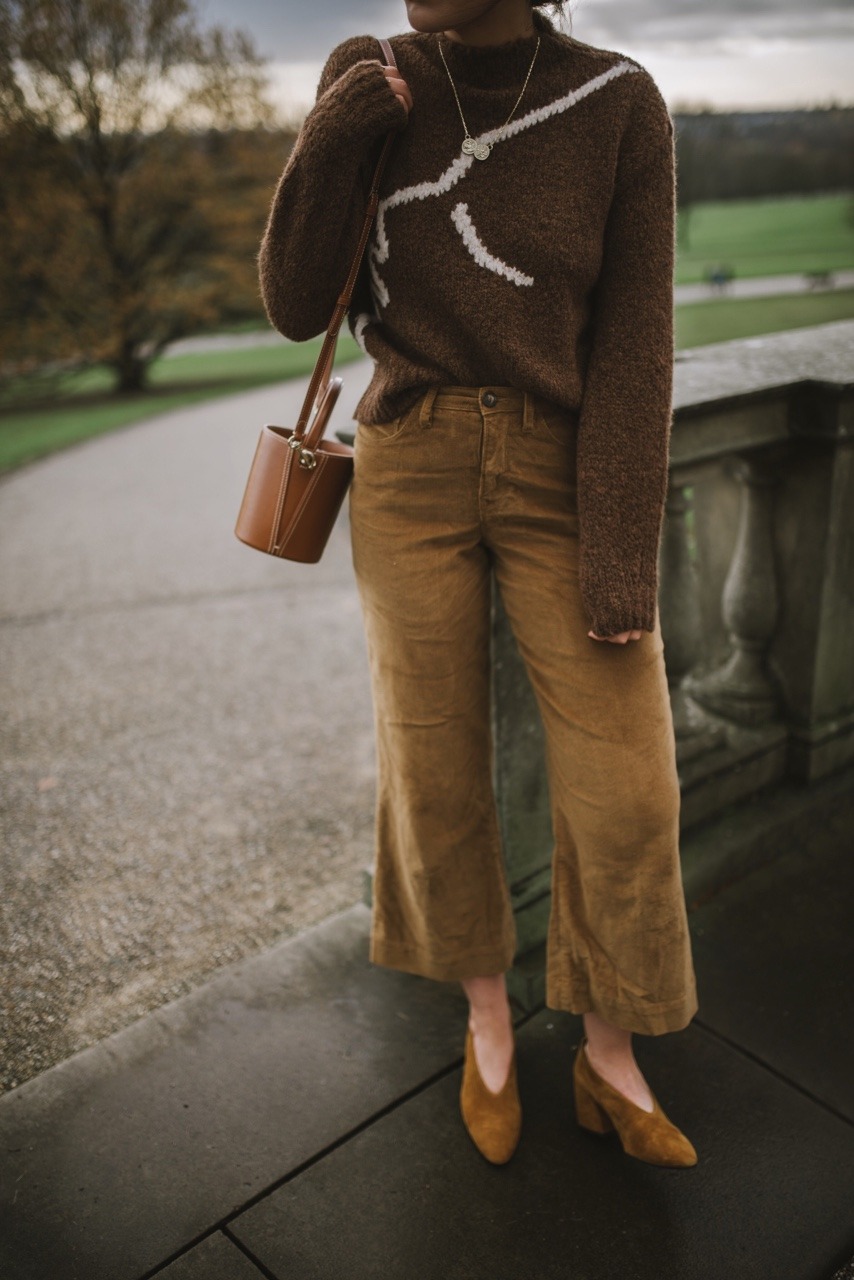 I would love to know your thoughts on this look in the comments below – how do you feel about outfits that are all one shade? Also, just wanted to wish you all the most wonderful Christmas as this will be my last post before the big day! I hope your day is filled with loved ones, film marathons, and lots of lovely food! To anyone who finds this time of year a little sad and overwhelming – I hope you find a way to enjoy the festive period despite everything. It's always important to recognise how strong you are, and that you are never alone. I will be back around New Years Eve for my last post of the year, so keep your eyes peeled for that… 
Lots of love always,
Alice x
---
Photography by Adriana
Jumper – Paloma Wool (similar here) | Trousers c/o – ME+EM | Shoes – Vagabond (similar here) | Bag c/o – Cafuné
SHOP THE LOOK