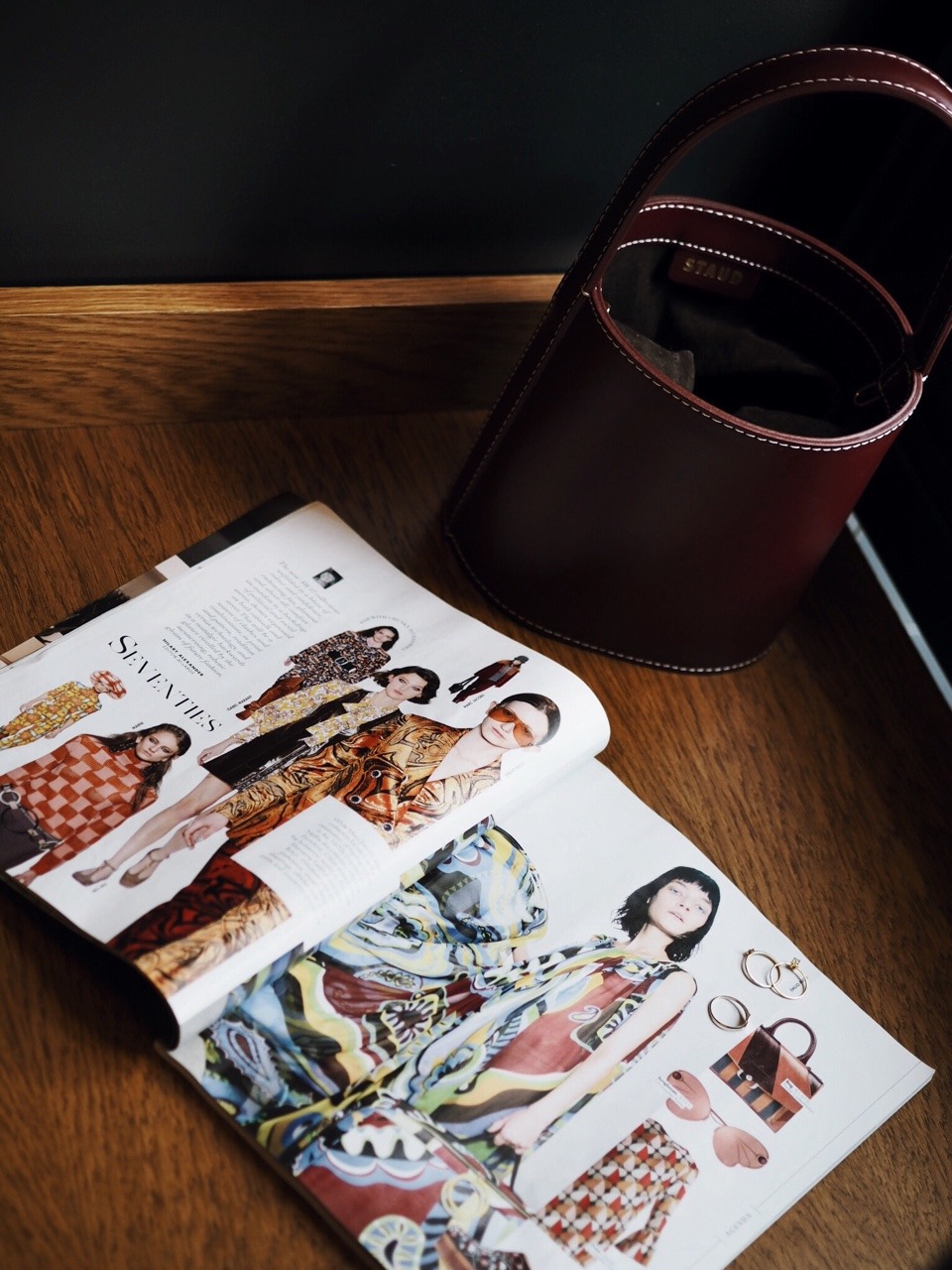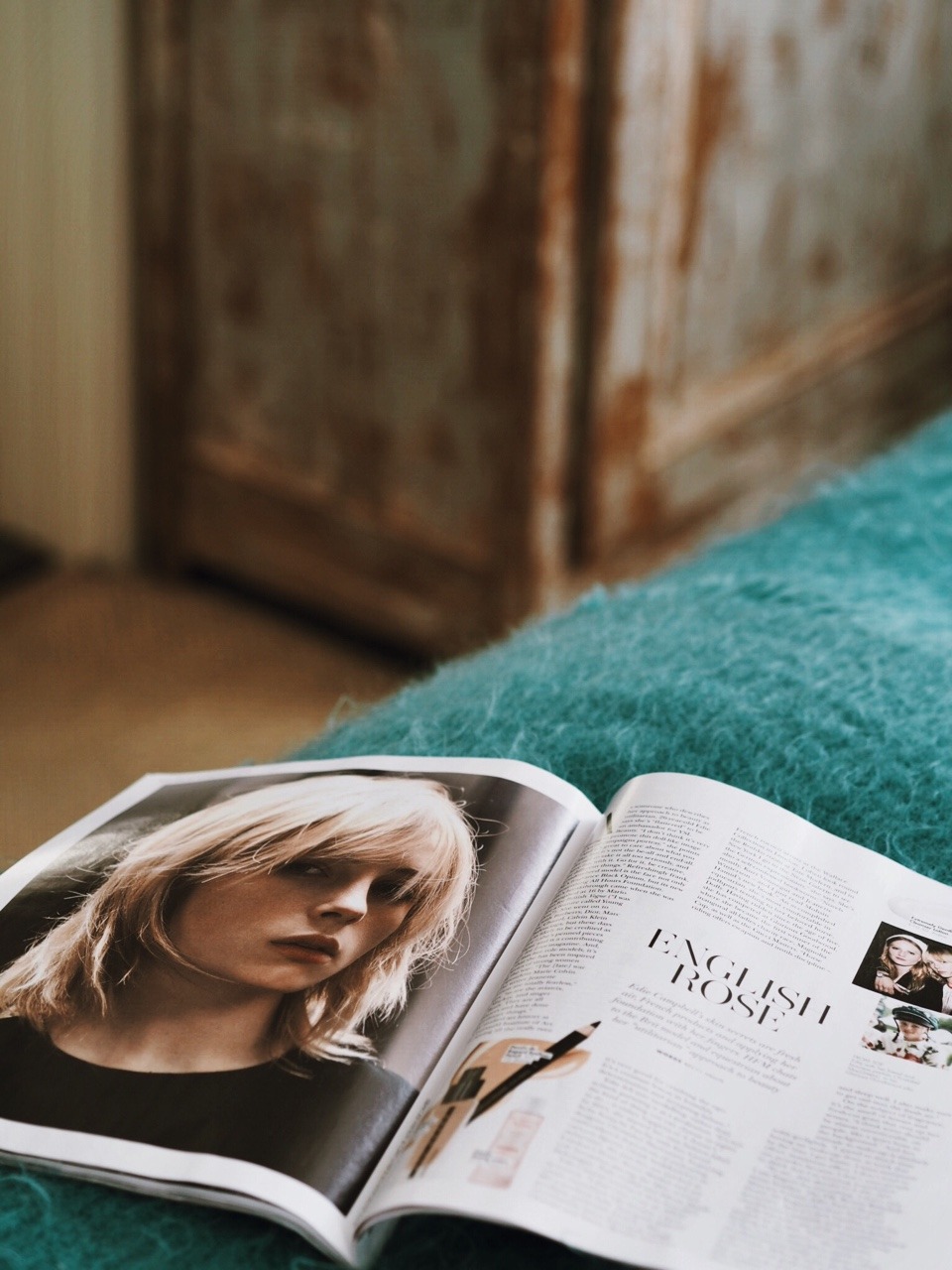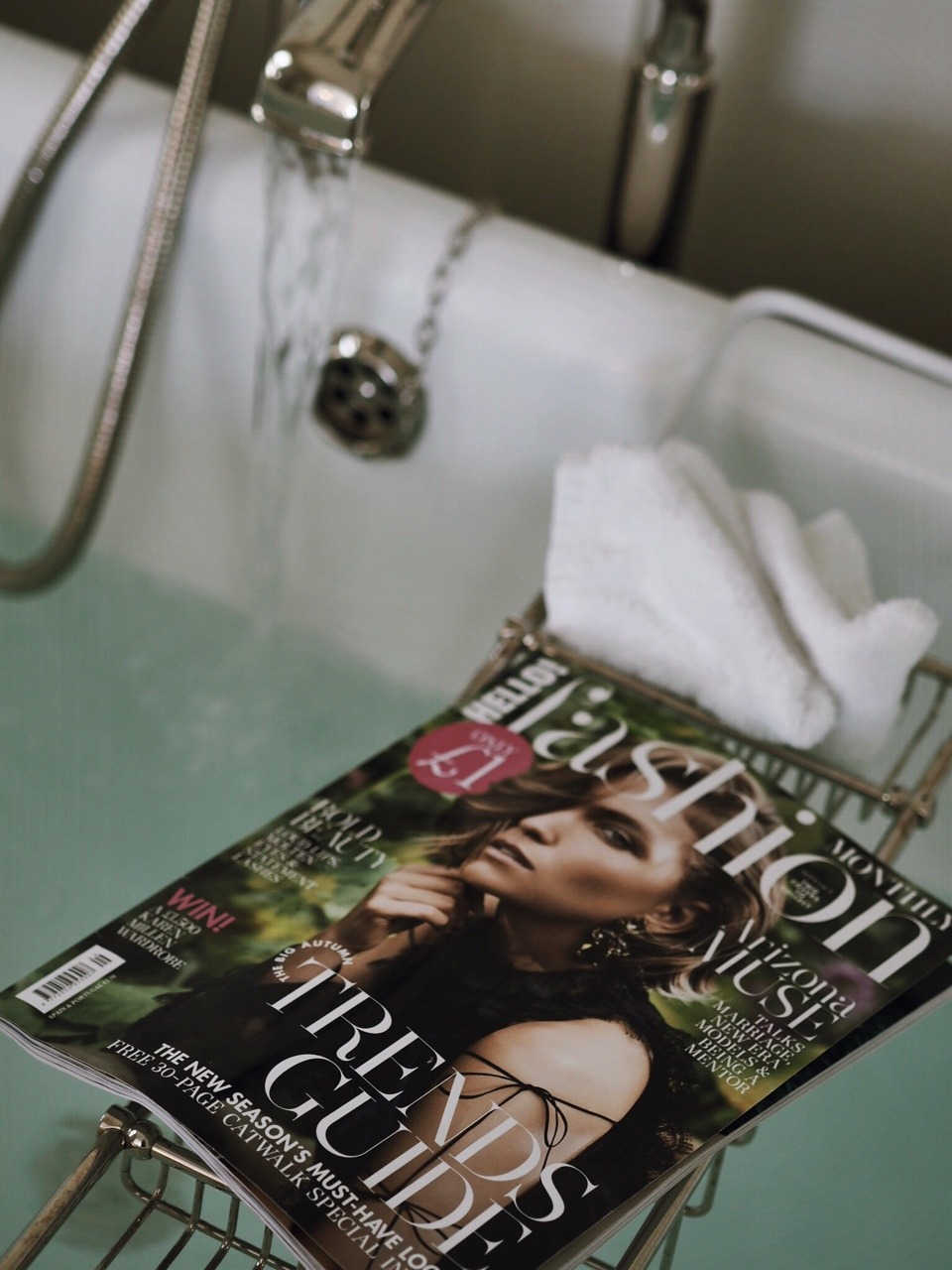 I have always been a fan of magazines from as far back as I can remember, whether it was picking my mums up from the coffee table and scribbling my own ideas all over them, or buying in bulk so that I could cut and paste them all over my bedroom walls. I love to be surrounded by imagery, and I feel that this is where my love of fashion and photography stems from. Now that media is readily available to us online, it's easy to abandon the pastime of bringing home your favourite magazine, written by creatives you admire, full of carefully curated inspiration for whenever you decide you need a little escapism…
We can all feel burnt out creatively from time to time – it tends to always happen to me the most when I have too much going on at once. I suddenly feel a bit suffocated by the dreaded to-do list and lose site of any creative visions I might have had. This is when I like to sit down with a magazine, catch up on articles that open my mind, flick through glossy look book images, and,  almost always, mentally circle the things I'm lusting after on the trend forecast pages! That is of course, when I don't have a pen handy…
I'm sure most of you will already be familiar with Hello magazine, but maybe not aware that they also have a separate monthly magazine dedicated JUST to fashion and beauty alone. Every month the issue is jam packed with beauty tips and fashion news and interviews – just the kind of magazine I love to pick up just before a long train journey. I always find magazine imagery so useful when it comes to planning my own shoots – sometimes something just jumps out off the page at you and that little spark is all you needed for your next piece of writing. For me personally, I'm loving all of the oversized check blazers and seventies colours (shown above) that are already seeping through from the catwalk onto the high street – it's getting me excited for autumn, and has already spurred me on to pick up a few transitional pieces – including a dreamboat camel blazer from Mango that may have convinced me that I'll never wear anything else!
The new September issue even features an interview with Morgane Sezalory – the founder of one of my favourite Parisian brands, Sezane. I've featured lots of their pieces on this blog over the past few months, and have regularly praised my positive experiences with them! The interview is also accompanied by a tour of her personal apartment – this alone is worth picking up your own copy for! A woman after my own heart, she states "I love books so I have them everywhere, and pictures, and a souvenir from everywhere I go". This is akin to how I feel about magazines too – I have them piled all over our little Manchester abode and crammed into our coffee table. I like having them readily available to me, but also for when others come and visit too.
I'm writing this on a gloomy Saturday afternoon, flicking through the pages of polka dots and dreamy colour palettes, and feeling very inspired to start planning Septembers content. A magazine might not offer the same escape as a weekend away in an exciting new city, but it does offer a mini escape for as long as it's tucked away in your handbag…
Alice x
---
This post is sponsored by Hello Fashion Magazine!