I wanted to follow up my last post with some of my favourite black creators (and POC) to follow on the internet. I've also complied a list of some incredible black owned businesses too! The past week has meant that I've been lucky enough to be introduced to so many new amazing creatives, and it's been overwhelming to see so much love and support online…
Whilst it's important for us all to be 'doing the work' in real life, we also need be supporting black people and POC – not just resharing their trauma online or speaking out at pivotal moments of outrage. I realise that it's easy for me to put a post together like this and I don't want it to come across as performative or simply 'ticking a box' – I just genuinely wanted to share some favourites with you (both new and old)!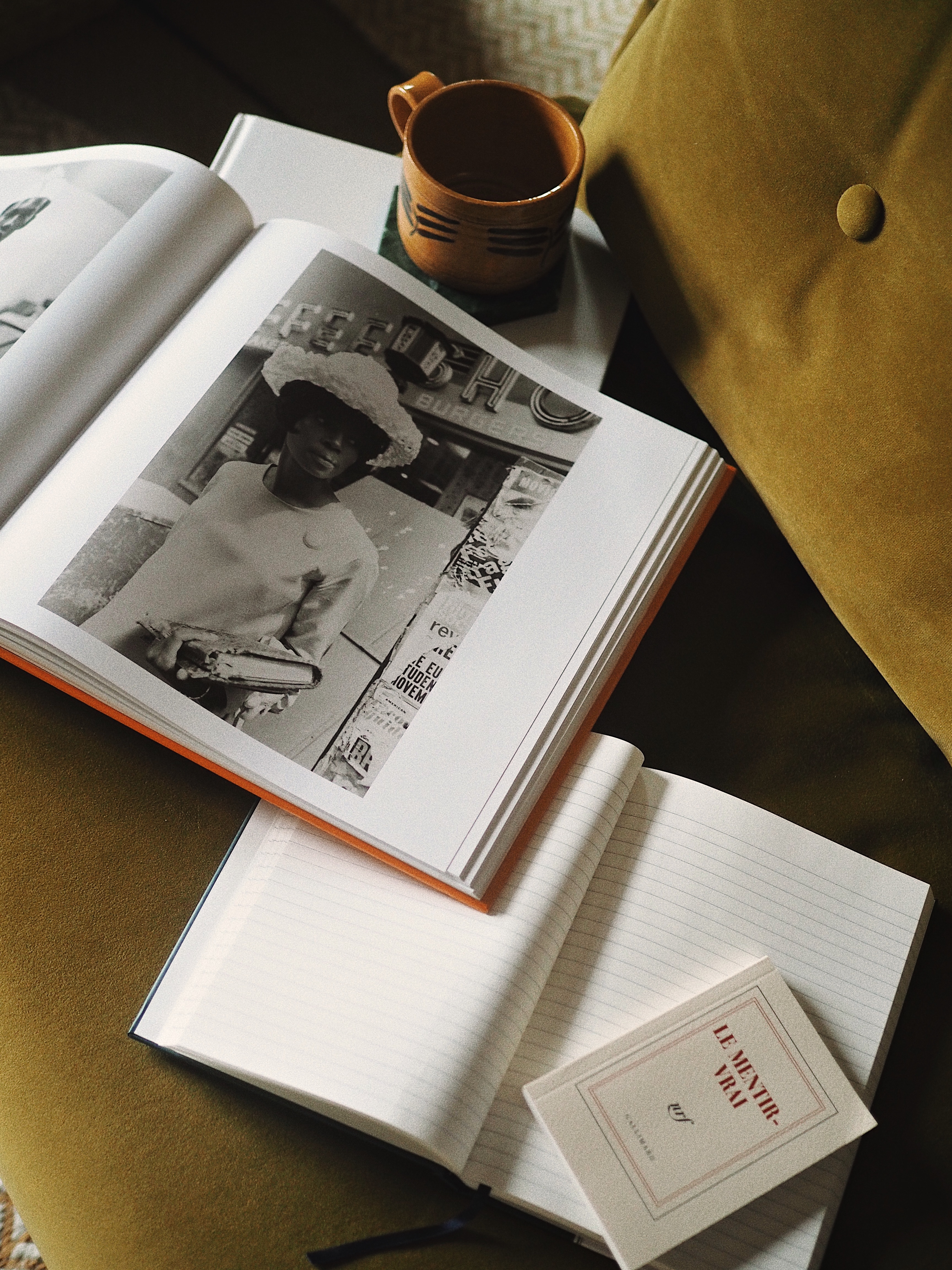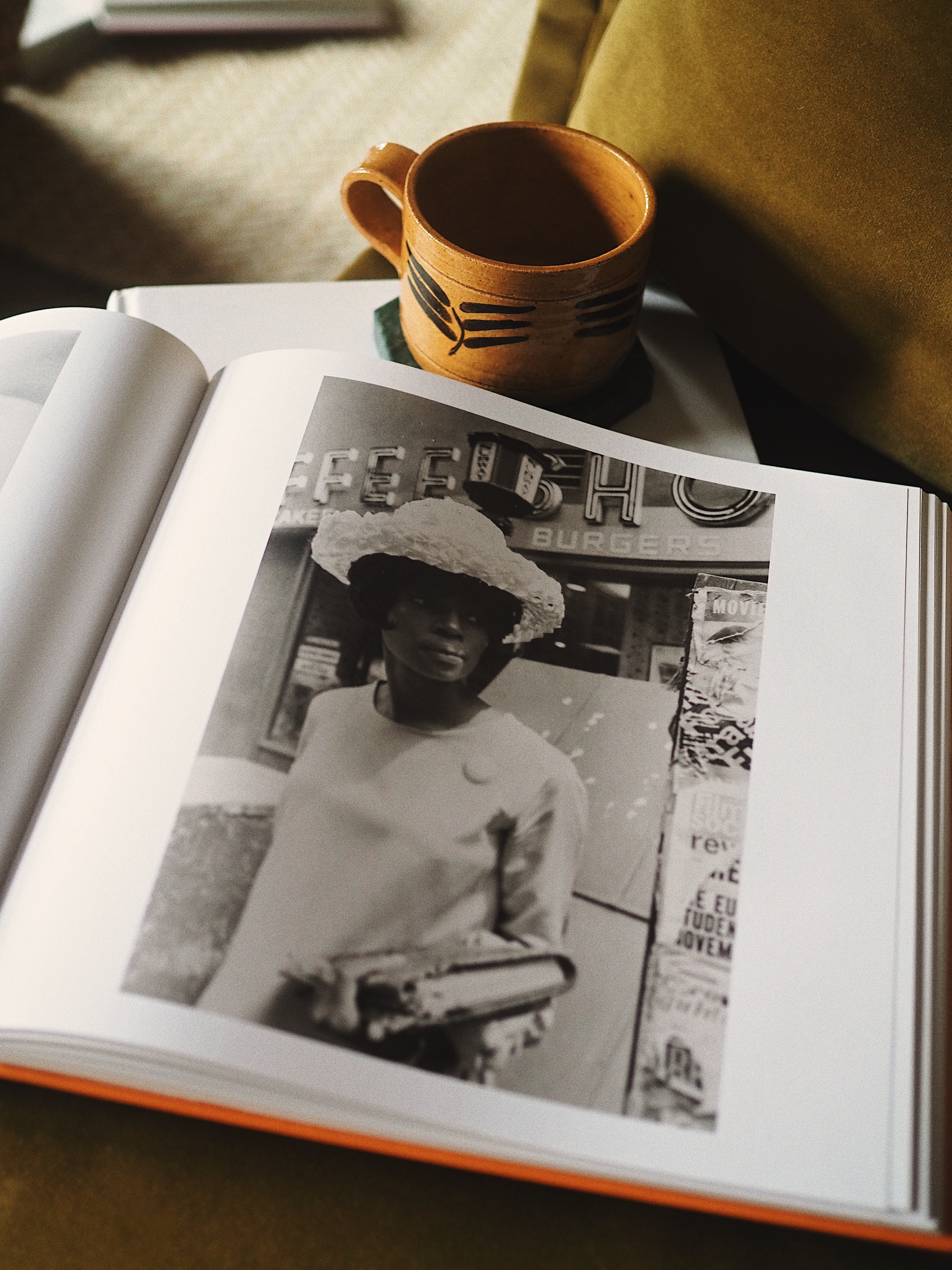 ---
CREATORS TO FOLLOW
Sammi Maria/@samanthamariaofficial – one of the first bloggers/Youtubers I ever started to follow and have loved watching every bit of her journey from creating her own business to becoming a mother. She was one the 'real ones' in this industry and has a loyal following/community for a reason. I've linked her jewellery shop in the brand section below so be sure to check that out too! 
Natalie Lee/

@stylemesund

a

y

– the most radiant person you will ever follow! A body positive queen and all round badass. I love her approach/attitude to everything she creates and I really believe in the message she's sending to her audience. A rare gem in the social media world for sure.
Onyi Moss/@missonyi – I get tired just looking at Onyi's content because it's just SO DAMN perfect. As a content creator myself, I can see the amount of work she puts into each and every image and it's so inspiring. She's also a fellow Manchester based blogger with the most elegant vintage inspired style!
Samio/@samiorenelda – another Manchester based babe who's creativity never ceases to amaze me. Her Instagram is always so original and she also has a fab Youtube channel! 
Paula/@hillhousevintage – if you're a vintage lover and you're not following this account yet, I urge you to do so immediately! It's the ultimate account for vintage escapism, and I would very much like to befriend Paula so that I can get invited round for tea. You'll see why when you take a scroll through her online world… 
Amy Julliette Lefévre/@lefevrediary – one of my favourite people to follow on Instagram! This girls style/general aura is unreal. I would generally just like to be as tall and gorgeous as she is – insane wardrobe and bob too!
Monikh Dale/@monikh – I've been following Monikh for a long time now and she's definitely not safe in terms of saving money, but this girls style is impeccable. I love her use of colour and I'm forever lusting after her homeware shots too.
Trishna Goklani/@

trishnagoklani
 

– a recent discovery me! Such a beauty and definitely one to follow if you're into an aesthetic feed.
Mónica Hernández/

@monicagreatga

l – an New York based artist with one of the most beautiful faces I've ever seen. Such a unique feed!
Charlotte Williams/@charlottesevensix – I started following Charlotte after watching one of her IGTV videos that was shared heavily last week. She's such a sweetheart and also runs a diversity-focused social media/influencer marketing agency called Seven Six Agency.
Chrissy Rutherford/@chrissyford – obsessed with this girls wardrobe, especially her recent spring/summer outfits! She's also an advocate for mental health which I'm always happy to see when following someone new on social media.  
Rabya/@sheflourished_ – photographer, writer, and content creator! I followed Rabya recently and I can't wait to see/learn more from her.
Patricia Bright/@theparticiabright – an OG in the social media world and a lady that I've followed for a long time now. Her Youtube is one of my favourites, she always keeps it real and I especially love her 'story time' videos.
Shelcy & Christy/@nycxclothes– two New York based sisters with the vintage inspired style. Their photos bring so much joy!
Nicole Ocran/@nicoleocran – another new follow for me, such a lovely colourful feed of outfits!
Lola Faith/@lolafaith – a lovely London based content creator that I found this week! Such gorgeous style and I can't wait to see more from her. 
Kristabel/@iamkristabel – another OG London blogger that I'm only just getting to know better. As I'm relatively new to the industry (and I live in Manchester), I don't really tend to feel 'part of the blogging scene'. I've been watching Kristabel's lives recently and I've really enjoyed listening to her thoughts (and watching her knit ha). 
Gabrielle/@fridacashflow – love this girls feed! Such a beauty and a real creative.
Remi/@remiafolabi – the coolest style and such flawless content too – love her imagery and how she plays with light/shadows in her outfit pictures.
Lydia/@femmeblk – beautiful style! Definitely one to follow if you love neutrals paired with bold colours.
Torin Ashtun/@torinashtun – another incredible artist with beauty and style to match her level of talent. 
Grace Victory/@gracefvictory – I've watched Grace's Youtube channel for as long as I can remember. She's a rare gem in the YT world and I've loved following her journey with spiritual healing and self love.
Paola Mathé/@findingpaola – another beautiful feed that I discovered recently! I love Paola's mix of style, beauty and motherhood. Her outfits are incredible. 
Asiyami Gold/@asiyami_gold – living vicariously through this girls feed right now. her photography

is

insane, I've loved looking through her content from a recent trip to Nigeria. 
Sasha Moment/@sashamomentxo – another recent follow, love her oversized style!
Aïda/@basicstouch – another one to follow if you love neutrals! Minimalist/vintage inspired style.  
Karina/@styleidealist – another new discovery for me. A gorgeous pastel toned feed and a seriously impressive blog space. Karina writes openly about self confidence/mental health (a girl after my own heart!).
ACTIVISTS, WRITERS, AND EDUCATORS
A list of incredible women doing incredible things with their platforms. If you're looking for educators/activists to follow then I definitely recommend checking out the below and the resources/reading material they have to offer… 
---
SOME BUSINESSES OWNED BY BLACK WOMEN AND WOMEN OF COLOUR 
An Incredible mix brands & vintage stores to keep on your radar! A lot of the brands I've seen being shared over the past week have been US based, so I'll be keeping my eyes peeled for a strictly UK based list to share soon… 
Tove Studio

– a contemporary womenswear brand that you can also find on Net a Porter. The imagery/art direction on their website is stunning. I've currently got one of their dresses on my wishlist…
Briogeo Haircare – a clean beauty hair brand that I'm a huge fan of! Their leave in conditioning mask is a firm favourite. 
Oma The Label – beautiful jewellery brand with a minimalist edge, definitely one for chunky gold lovers!
Vavvoune – a New York based brand that offers contemporary leather accessories and bags.
Sammi Maria Jewellery

– it's so inspiring to see bloggers go on to set up their own empires and this is just one example of that. A must if you like chunky gold/vintage inspired jewellery like me.
Sincerely Tommy – a lifestyle concept store that curates the most beautiful collection of dresses and shoes.
KNC Beauty

– I've seen their shooting star eye patches doing the rounds on Instagram and I'm very keen to try them out for myself! The cutest collection of beauty products to discover…
Selva Negra

– Their collections are fully produced in LA using sustainable practices. I love how effortlessly cool everything is but this is also a brand that really cares about what they are putting out into the world. 
Romy Studio

– small batch statement earrings in an array of colourful designs. 
Small Needs Vintage

– an Etsy shop of handpicked vintage pieces!
Page Of Air Vintage – another gorgeous Etsy shop with a dreamy/whimsical vibe.
Gwen et Gloria Vintage

– vintage & handmade pieces that you can find on Etsy & Imparfaite Paris. 
Roam Vintage

– a stunning vintage website full of handpicked pieces that are beautifully photographed. 
Touch Of Vintage Homeware

– a UK based Etsy store with the cutest collection of vintage homewares. 
Delve Vintage

– another Uk based Etsy store with a seriously great collection of blouses. 
Atijo Vintage

– curated vintage & second hand pieces via Instagram sale
Selena's Shop Vintage

– bright & bold retro pieces from the seventies-nineties
Devoted Daughters

– art prints and faith based products (I'm not personally religious but wanted to share for those that might be interested)
Discover more incredible brands below!
21 Black-Owned Etsy Shops Full of Amazing Art, Home Decor, Gifts, and More (via House Beautiful) 
Black-Owned Fashion Brands and Boutiques to Support Now and Forever (via Who What Wear)
125 Black-Owned Businesses to Support Right Now (via The Strategist)
49 Black-Owned Fashion Businesses To Support (via Refinery29)
I hope this is useful and you've found some amazing new people/brands to follow! Please feel free to add others in the comment section below – this round up barely scratches the surface… 
---
Imagery taken by me using an Olympus EPL9