January is a time when I like to try and get the creativity flowing for the year ahead – it's not always easy to get back into the swing of things, especially when you're feeling sleepy and bloated after the old December snooze. I had quite the wardrobe clear out before Christmas, so I'm definitely ready to introduce some new pieces into my life, and generally just refresh what I wear on a day to day basis. With this in mind, I've been doing my fair share of vintage shopping over the last couple of weeks…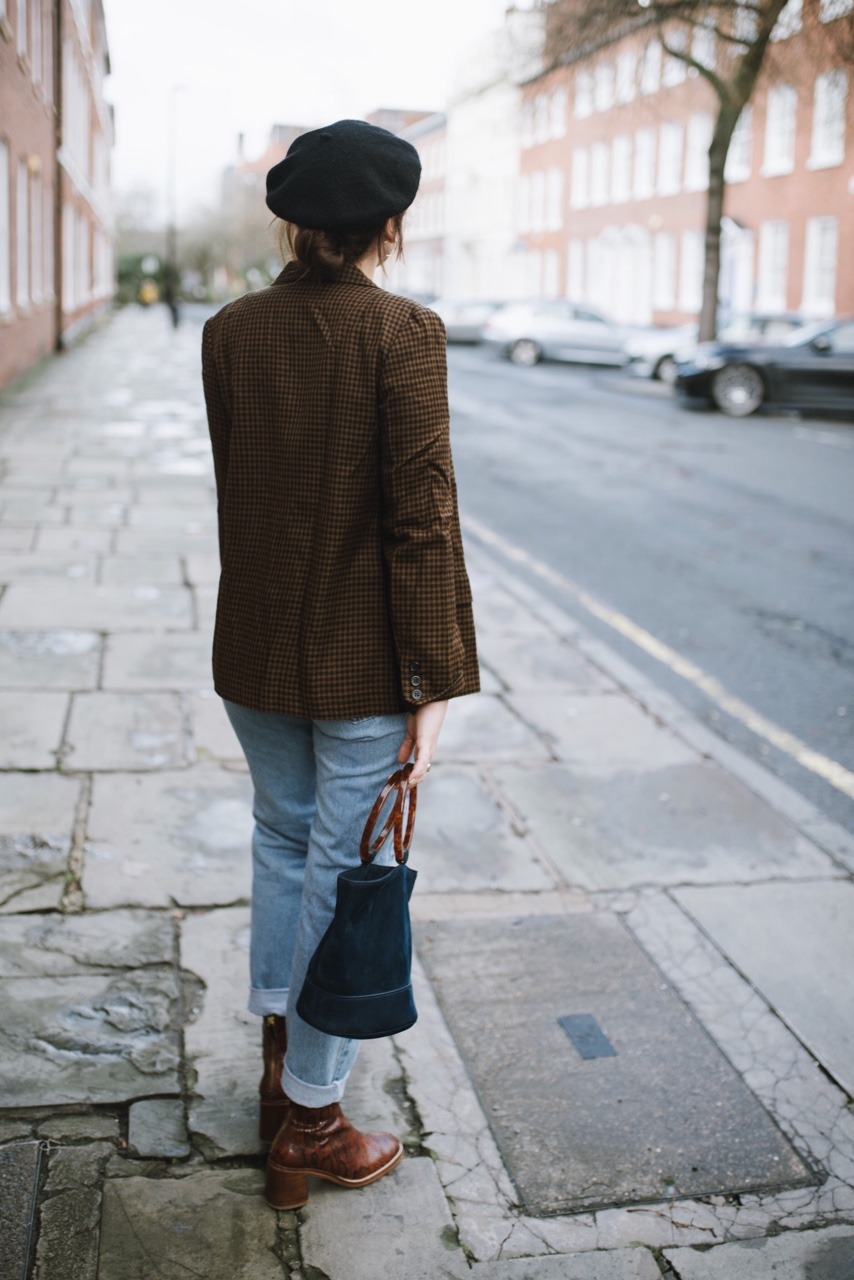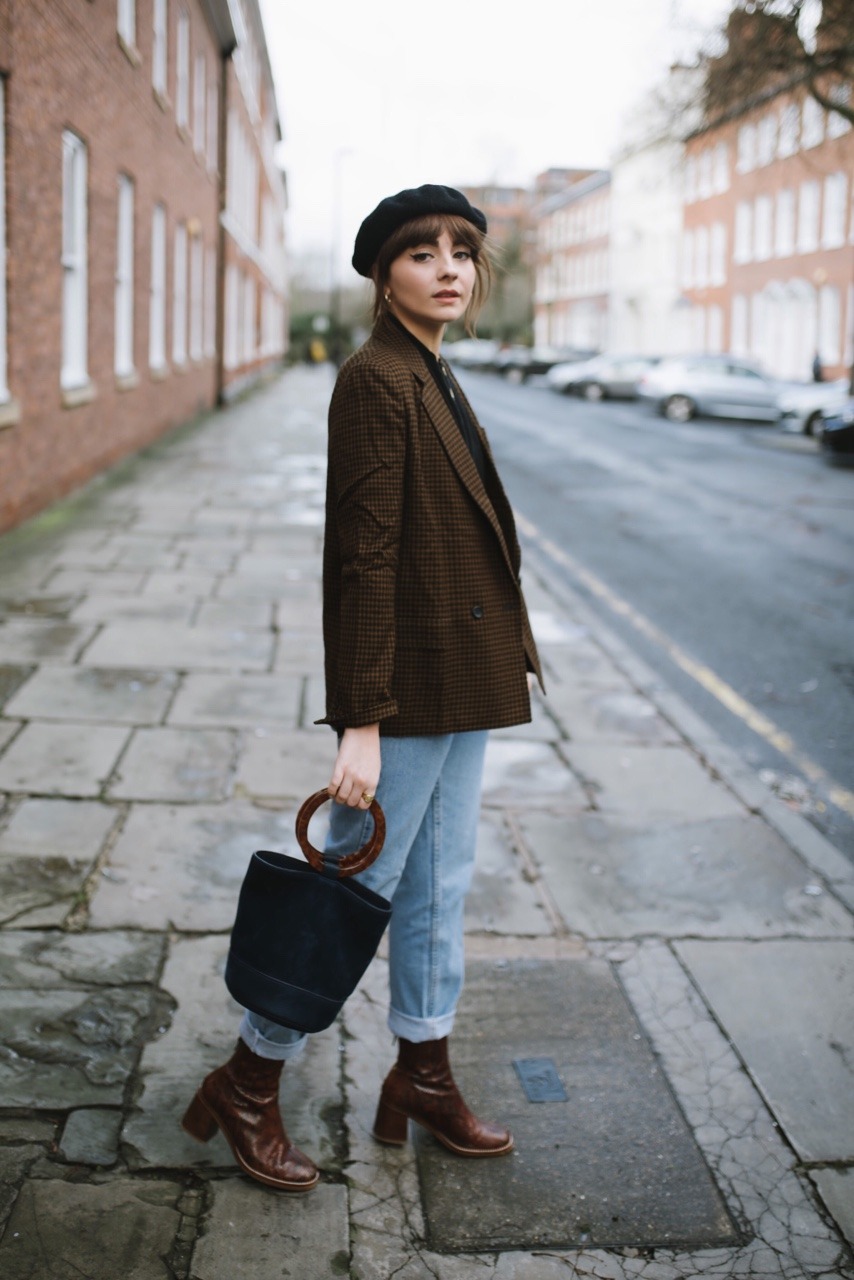 I've started to shop in a much different way as the years have gone by –  I used to experience the kind of vintage shopping where you run into a store, pick up everything that catches your eye, then make a b-line for the till. This is something I was majorly guilty of as a teenager, and a fast track way to accumulate a lot of unwanted clothing. I have since learnt that having a huge quantity of clothing actually makes it much more difficult to get dressed each morning. I'm slowly learning to put my magpie tendencies to one side, and really think over my purchases a little more before inviting new pieces to come and live at home with me. Ebay, Etsy, and Beyond Retro are my fail-safe destinations when it comes to buying second hand treasure – whether it be homeware, or clothing, I can usually get lost for a few hours within the glory of their search engines.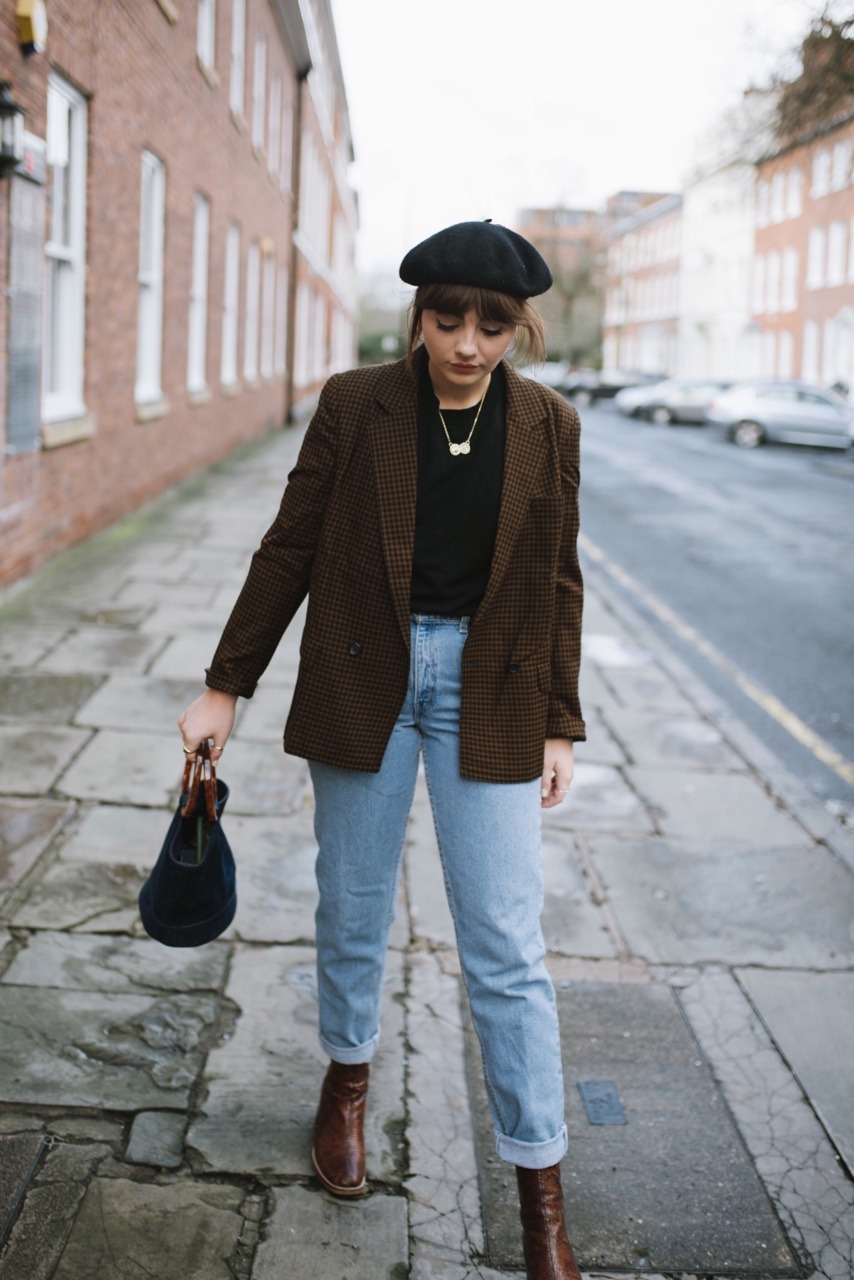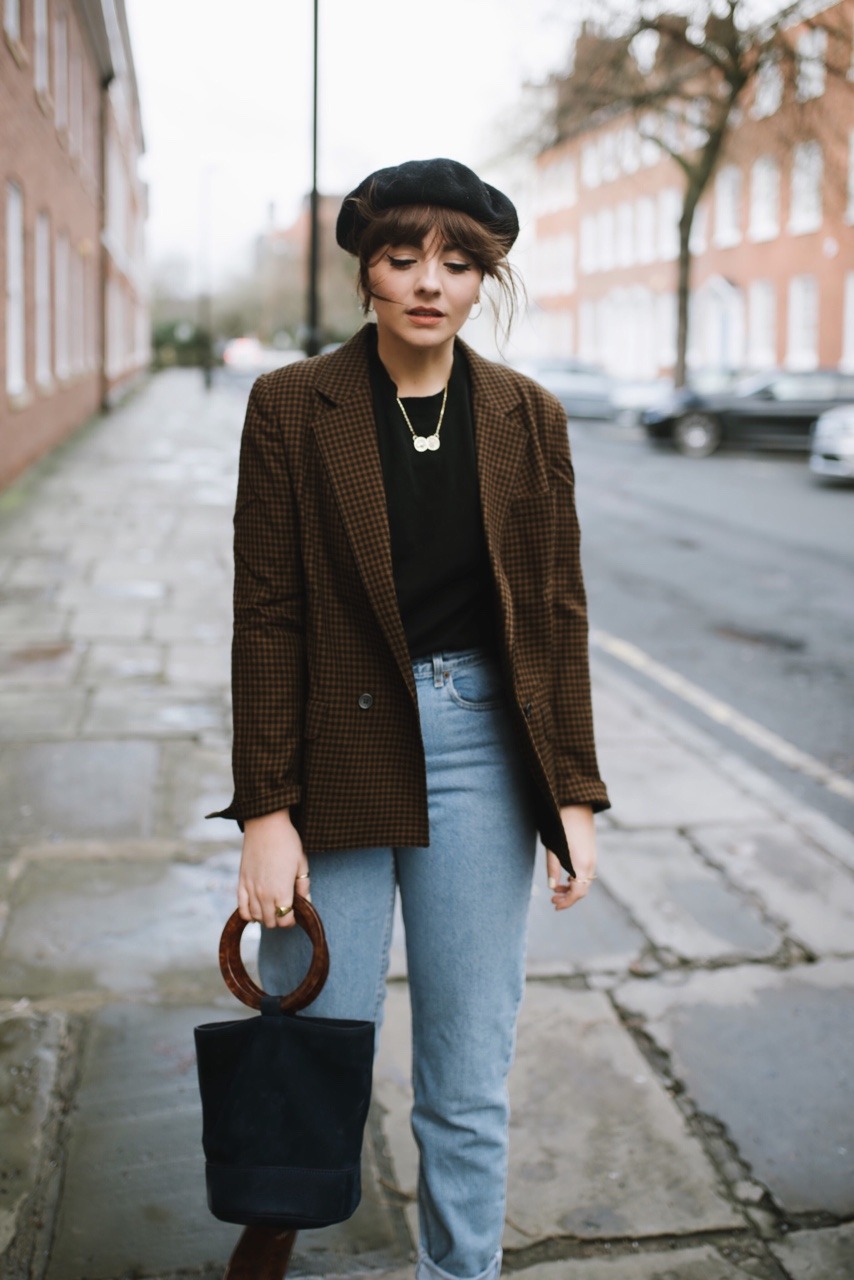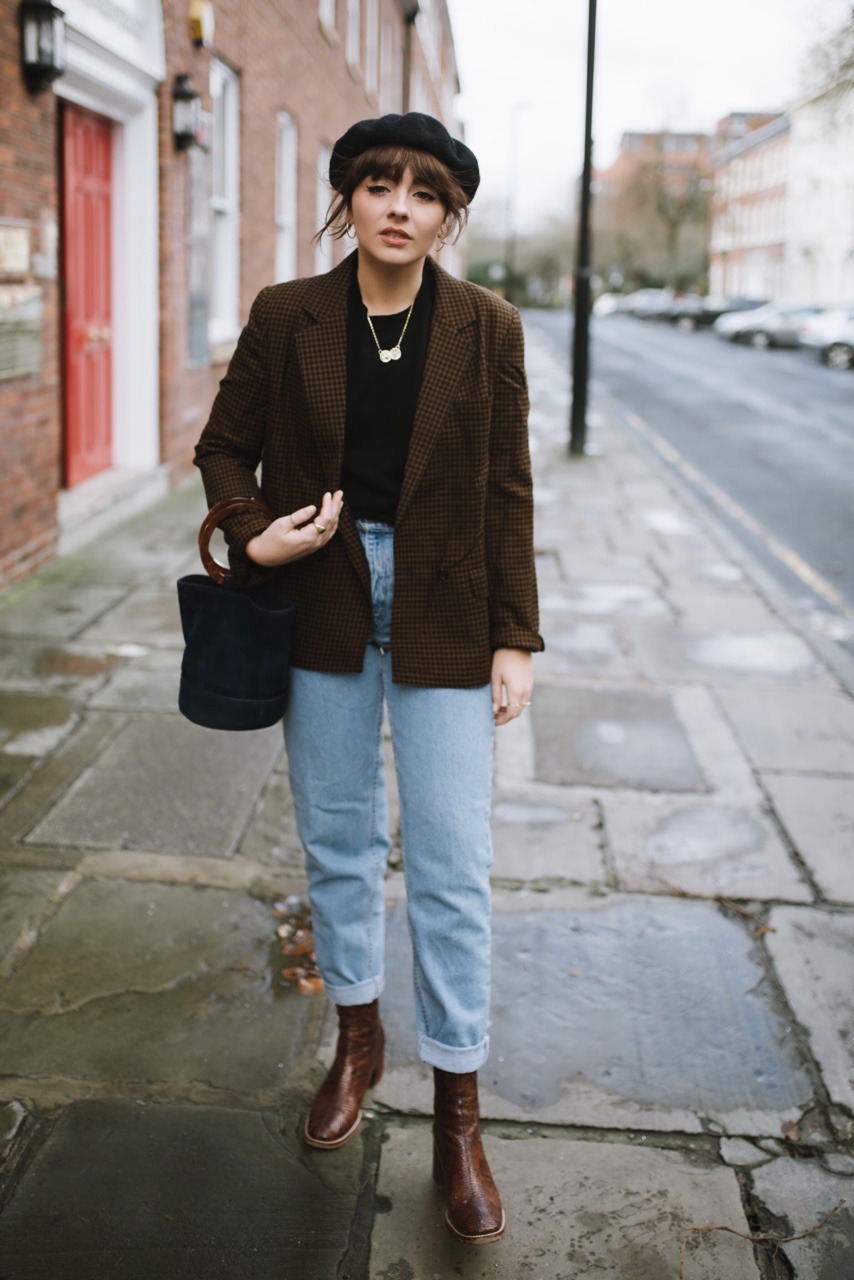 They are three places that I've shopped for years now, and I can't see myself ever wanting to stop. It's so easy to just hop onto ASOS sometimes – we all find ourselves at the mercy of their next day delivery, and vast curation of brands. It definitely serves a purpose, but it's not a way that I like to shop regularly – I like investing in vintage and independent brands as much as possible. Of course, a lot of my paid collaborations come from various high street brands – I currently have ongoing projects with both New look, and Topshop. I also worked with And Other Stories last year, and I'm definitely a big fan of Mango, H&M, and Urban Outfitters. I love the high street, and always feel that I can find pieces that fit my personal style – it's also accessible and more affordable to the masses. However, so is vintage, you just sometimes have to work a little harder, and wait a little longer for that 'I've found a real gem here' kind of satisfaction…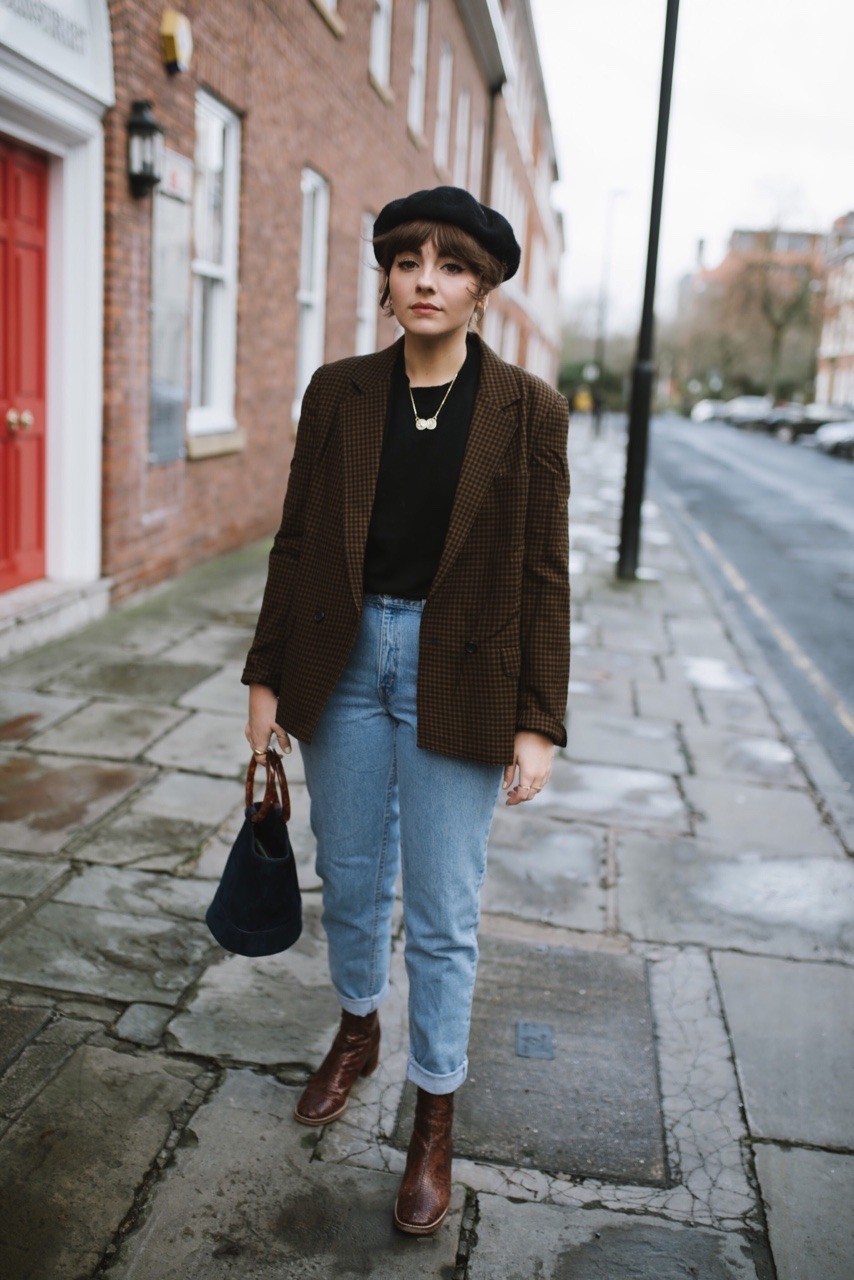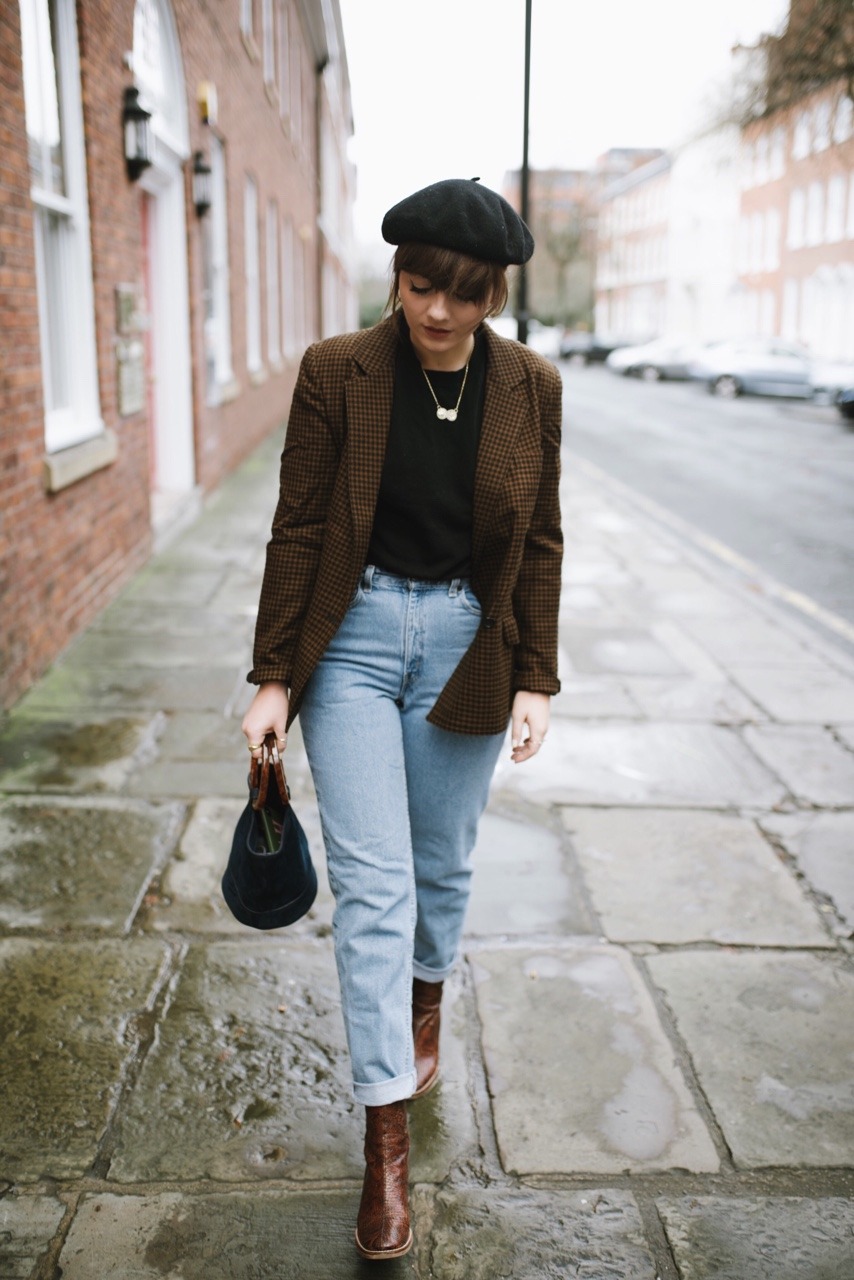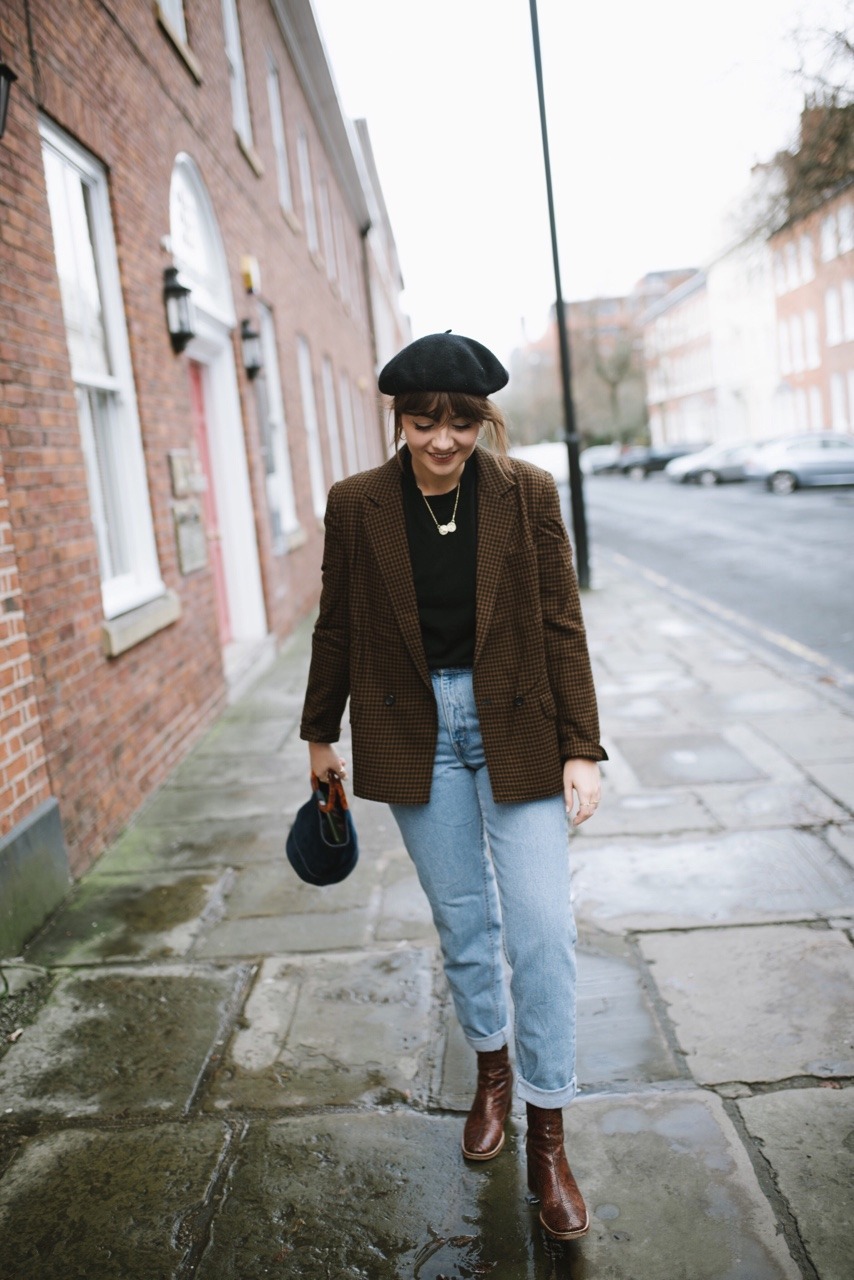 My most recent gems have presented themselves in the form of this amazing brown blazer, and a classic pair of vintage Levi's 550's – whoever said 501's were the greatest Levi's was seriously disturbed, 550's fit me like an absolute glove, and always happen to be the ones that I take home with me! I usually go onto the Beyond Retro website a couple of times throughout the year, and just really stock up when they have my sizes available – I find that going up a couple of inches on the waist makes for the perfect fit, but it's not always the case. Sometimes the denim is just really stiff, and they require a few lunges around the park before you can wear them to brunch.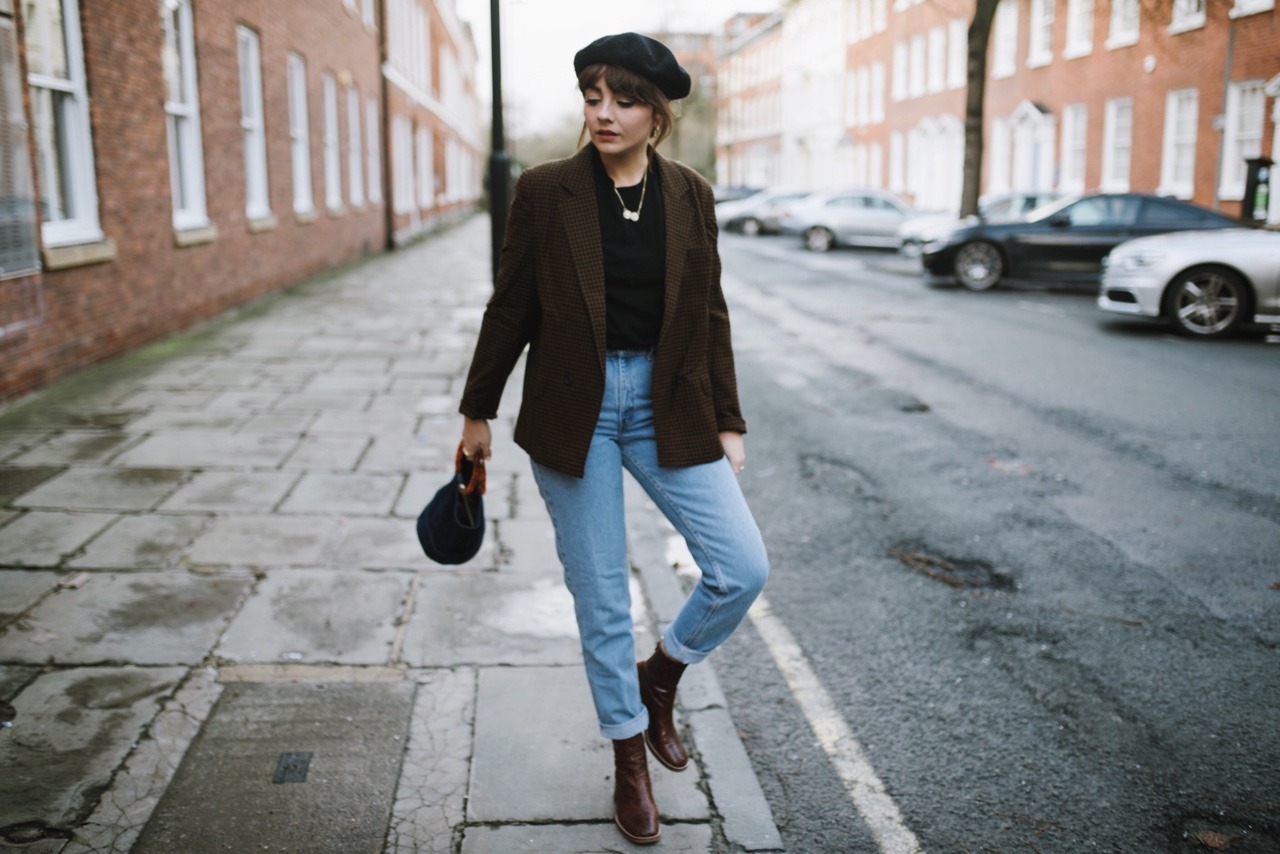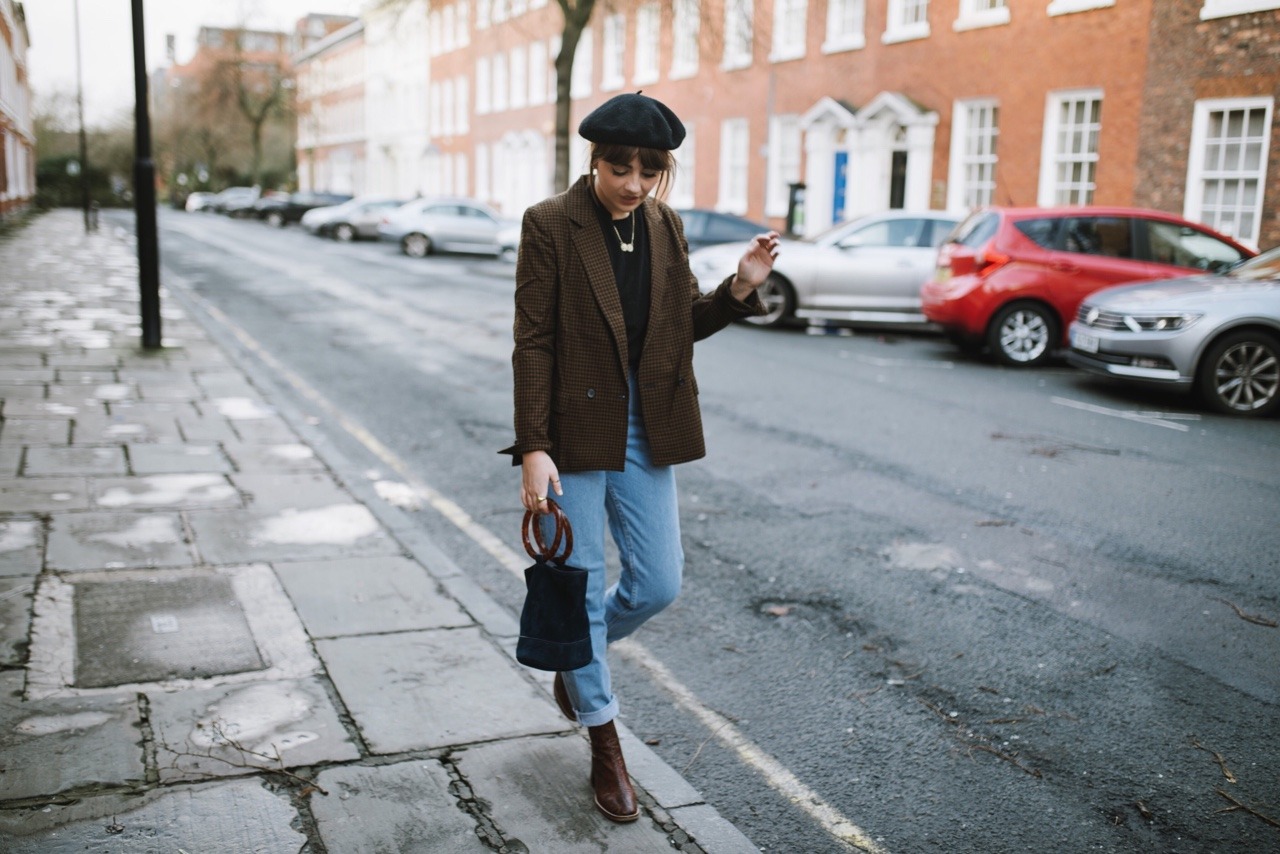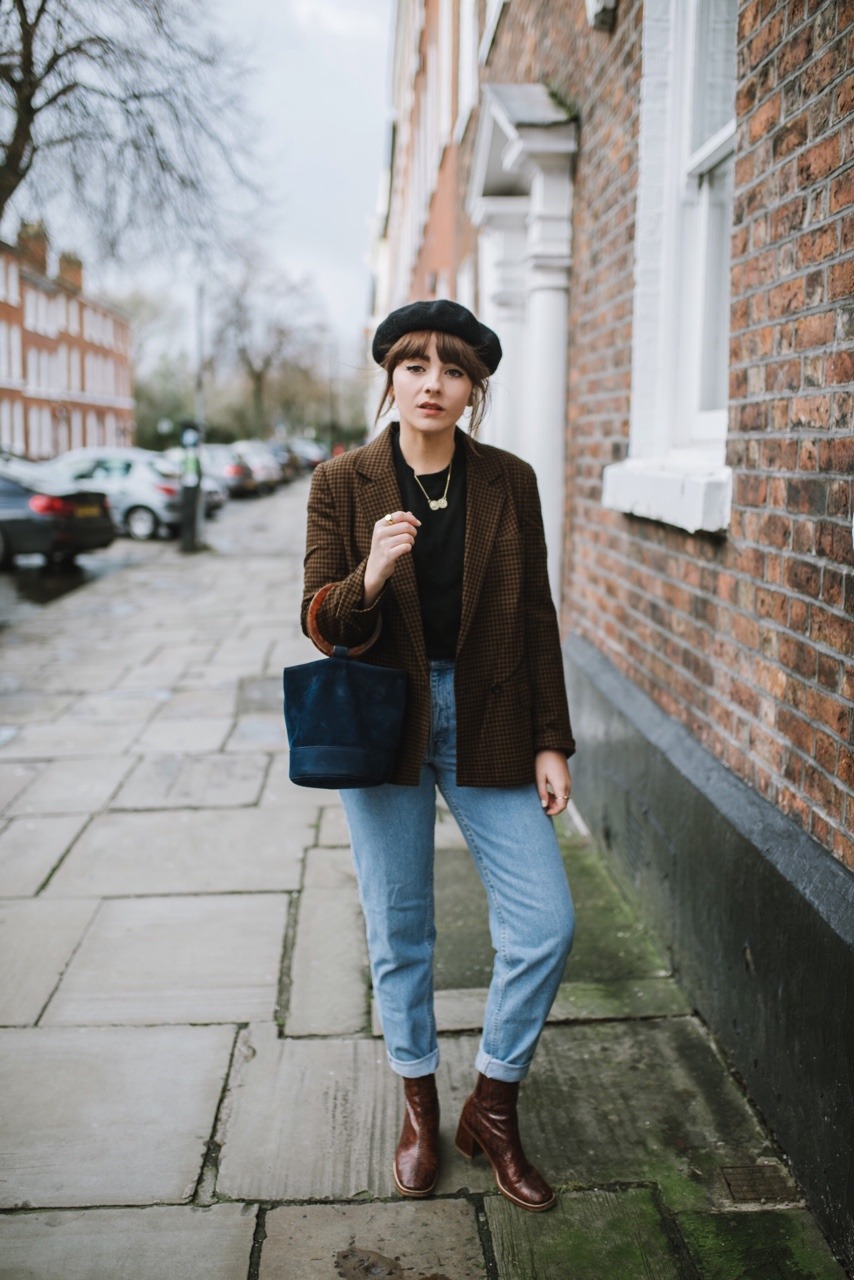 Anyway, I normally order five to seven pairs (yup, that many) and then have a little try on session in the comfort of my own bedroom. Nothing is worse to me than struggling to get jeans on in shop changing rooms – the glaring bright lights, and sweaty brow, eventually followed by sheer disappointment, and inevitable whale emojis to my best friend. These are all too familiar memories that I would like to leave in the past – I now pretty much shop all my denim online if possible, and it's worked out pretty great over the last couple of years. I just snapped up four pairs of amazing Levis jeans via Beyond Retro, and only had to send two of them back. It's also my favourite place to look for blazers too – there's so many on the high street that look so very similar, so it's nice to have a few in my collection that I know not everyone is likely to have. I think that's the best part about shopping vintage – it feels more personal in the sense that you looked hard for it, picked it out, and there's likely to only be a few of them floating around the earth… 
My top tip for online vintage shopping would be to just take your time – avoid doing it in a rush, set some time aside with a cup of coffee, and just use key words to get closer to the pieces you're lusting after. Same applies if you happen to have some vintage shops where you live – make a little afternoon out of it, go with friends, always try stuff on…  
Alice x
---
Photography by Adriana 
Blazer – Beyond Retro | Jumper – Mango | Jeans – Vntaige Levi's | Boots – Miista | Beret – Topshop | Bag – Simon Miller
SHOP THE LOOK