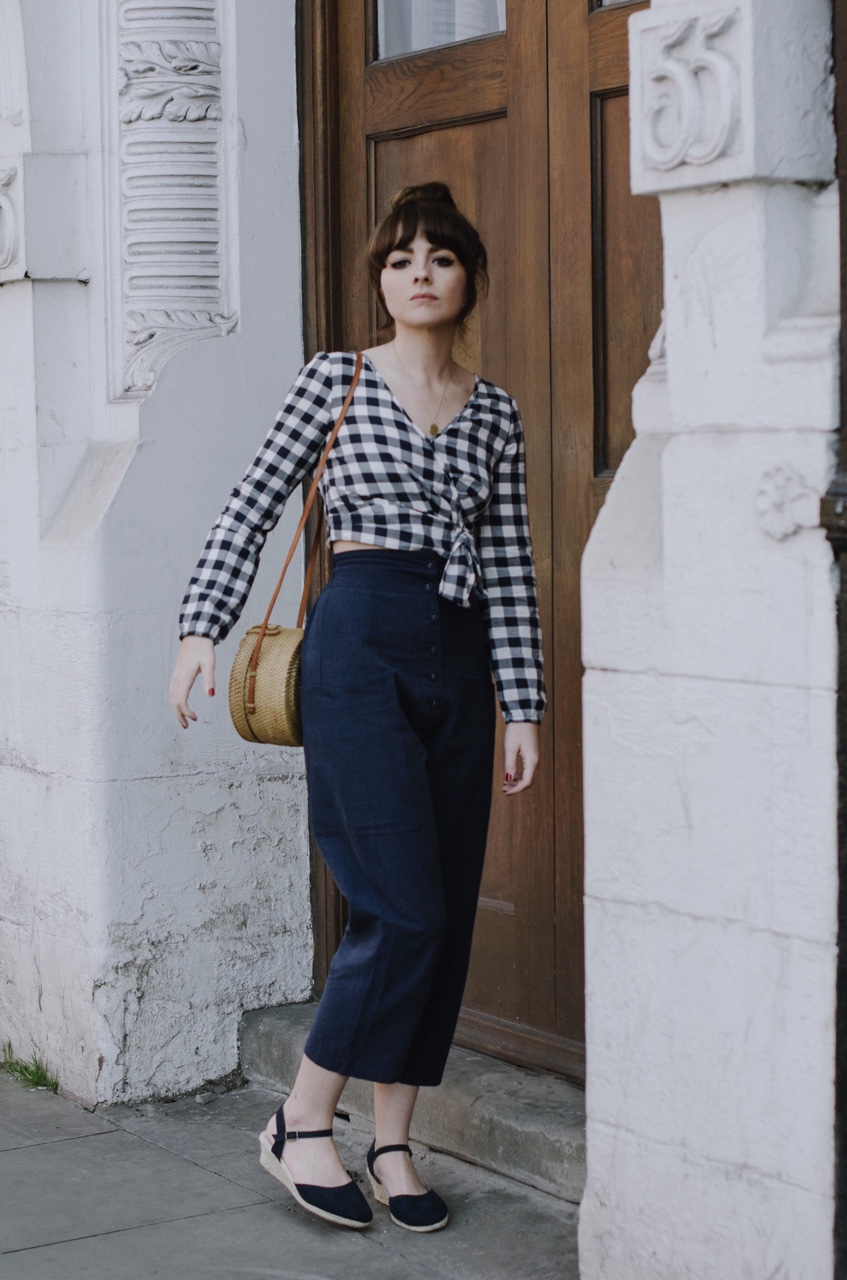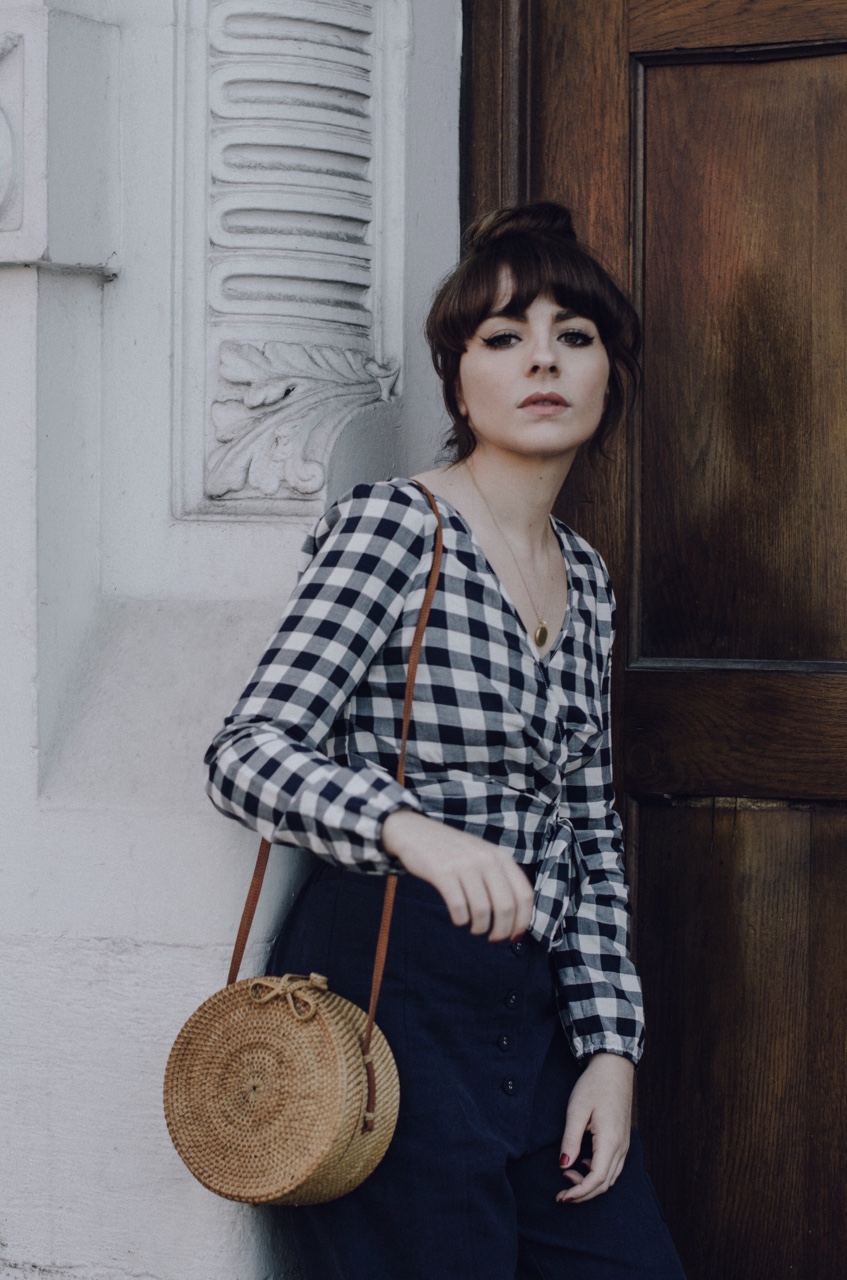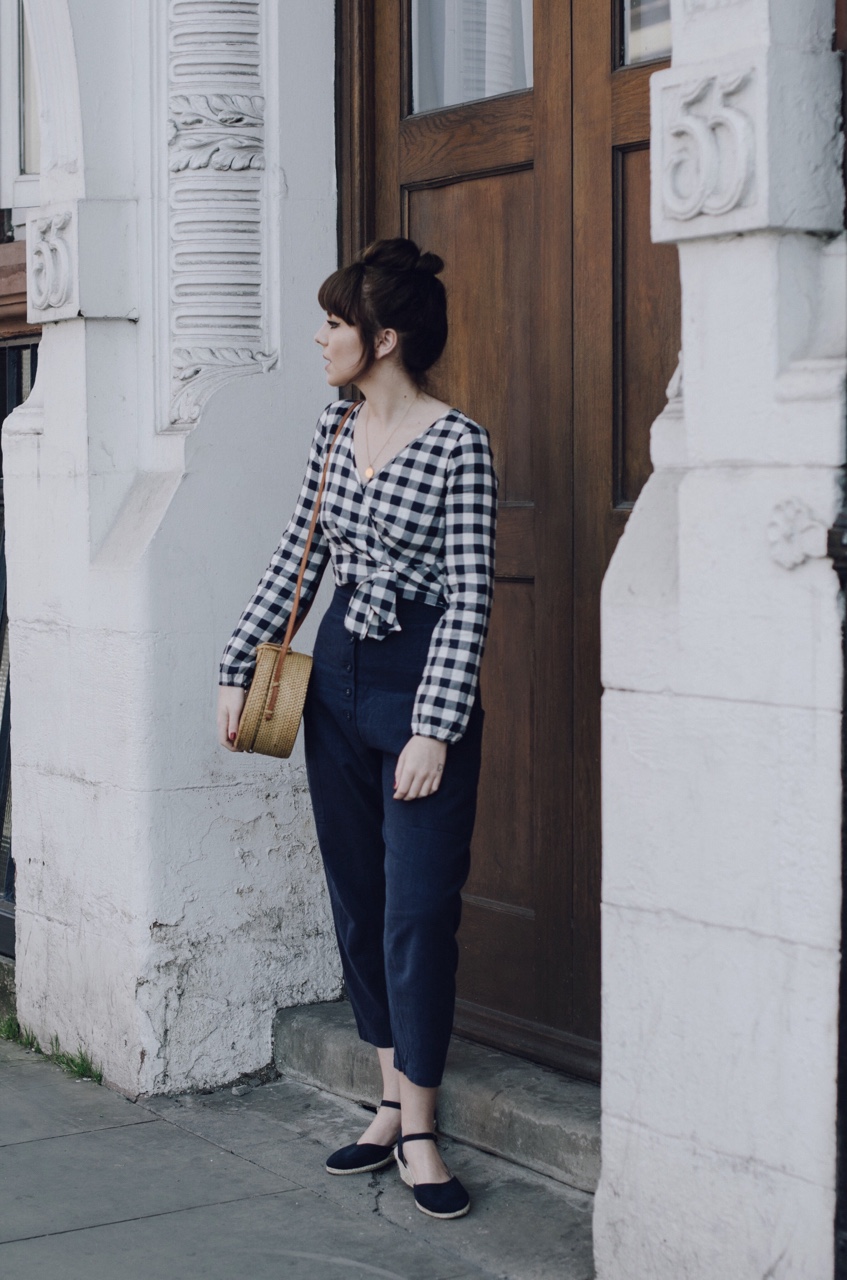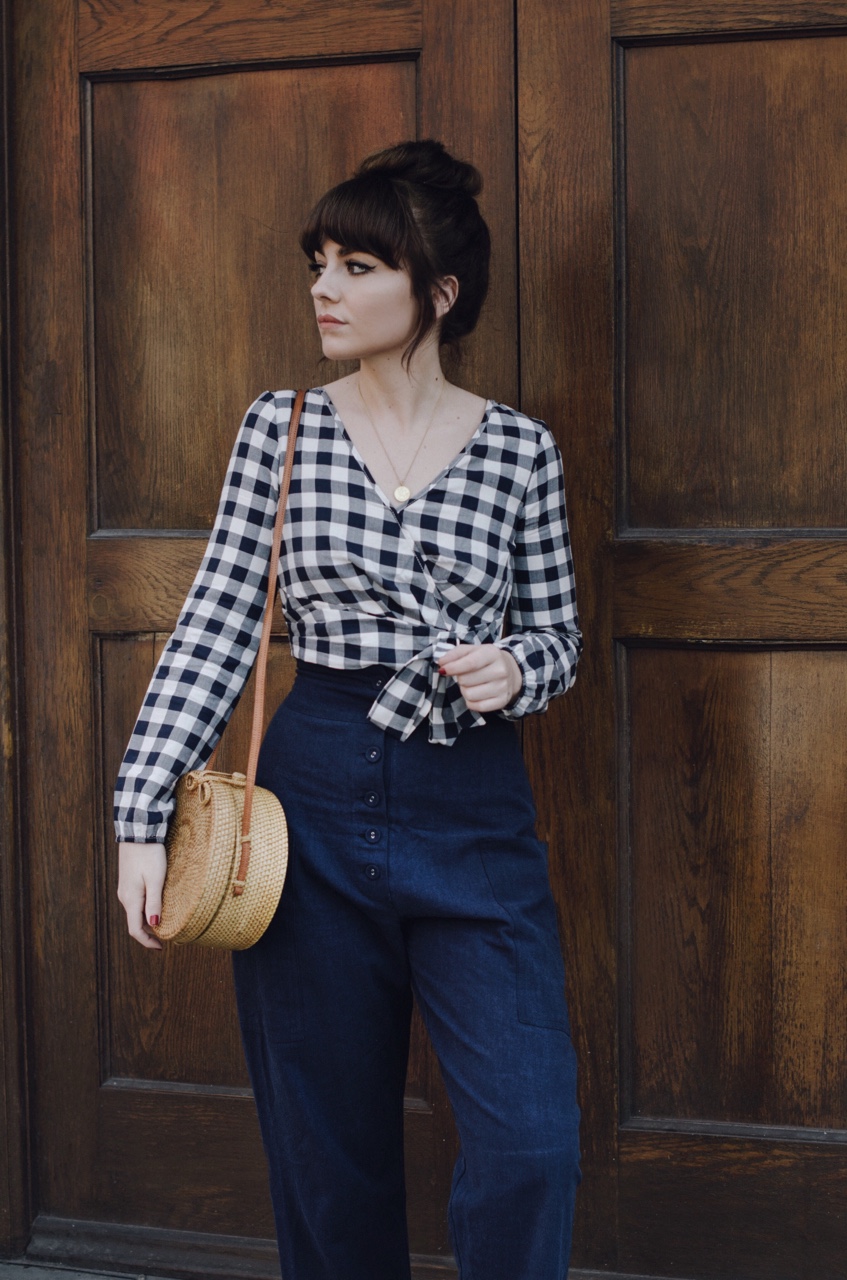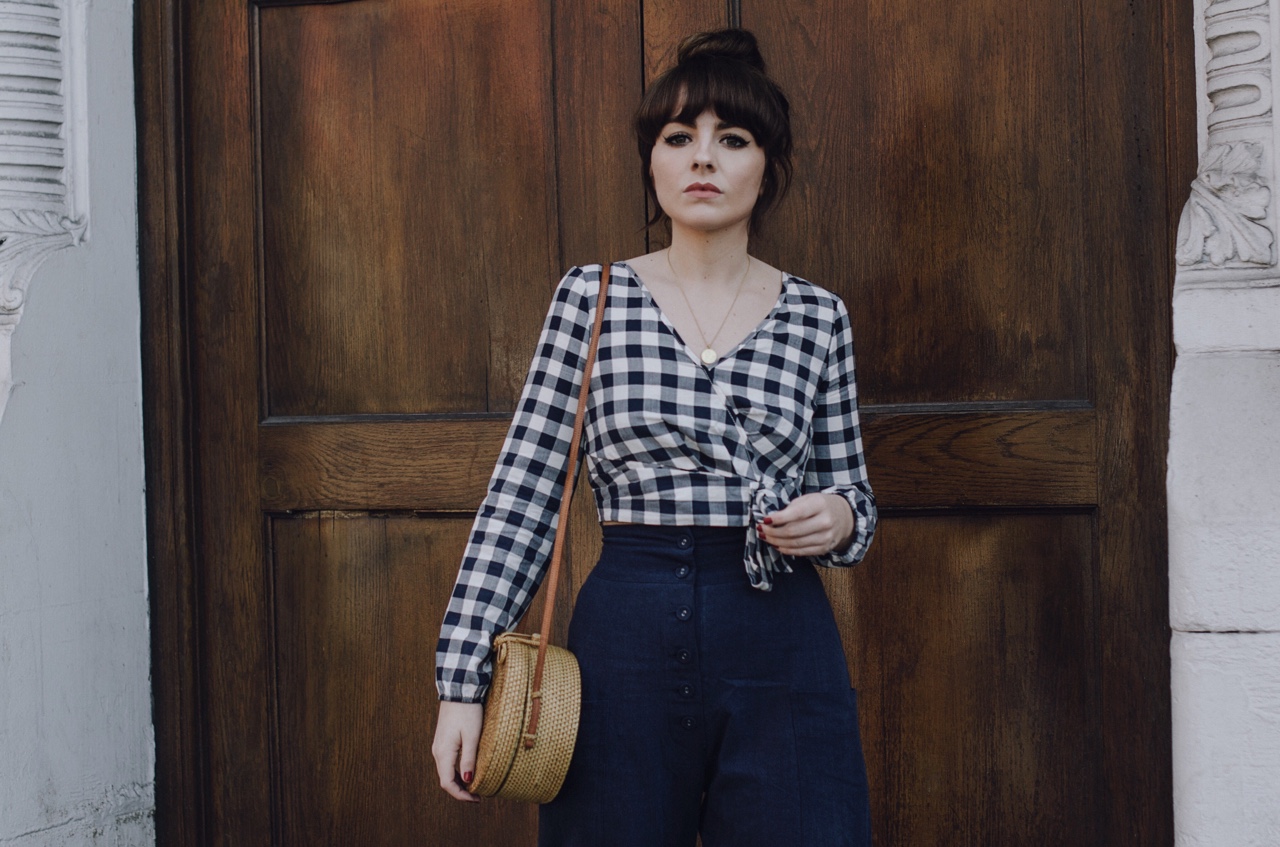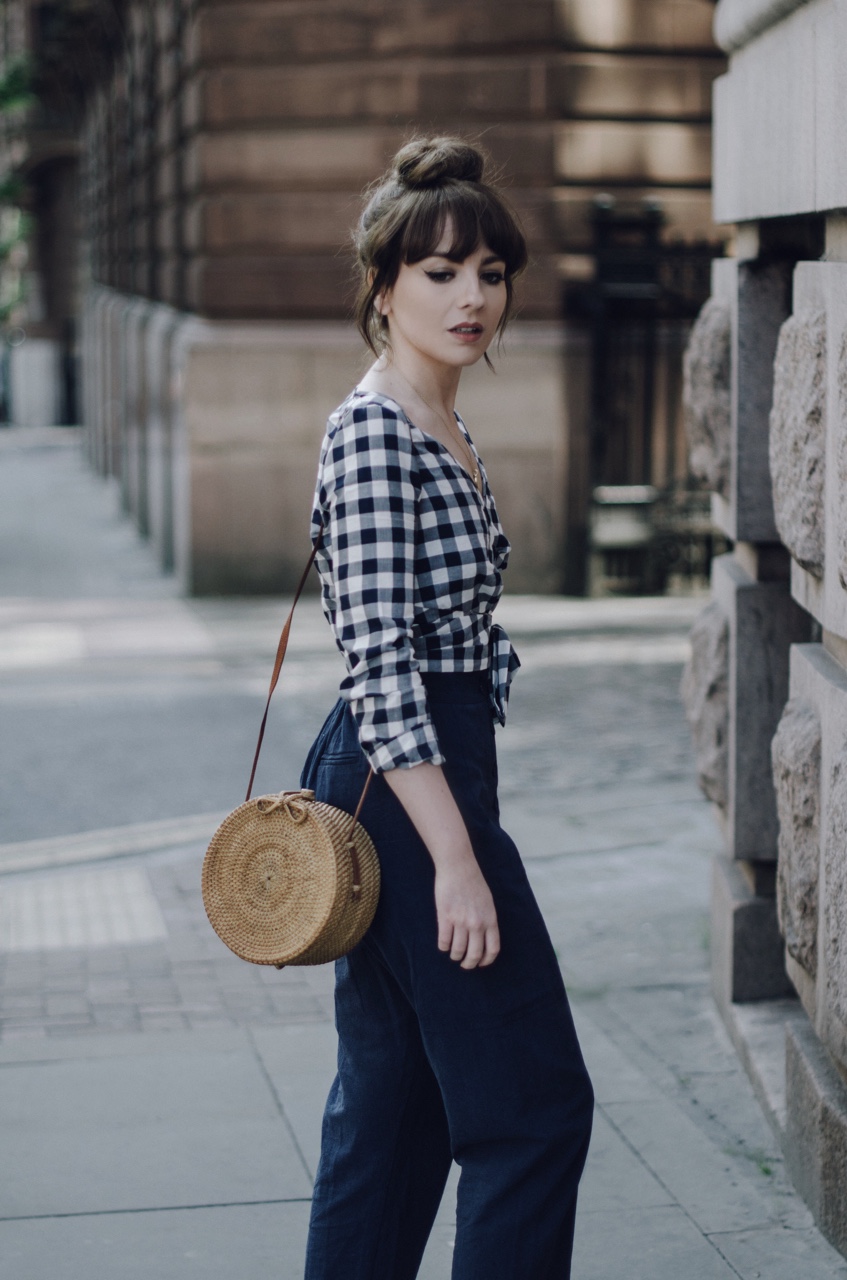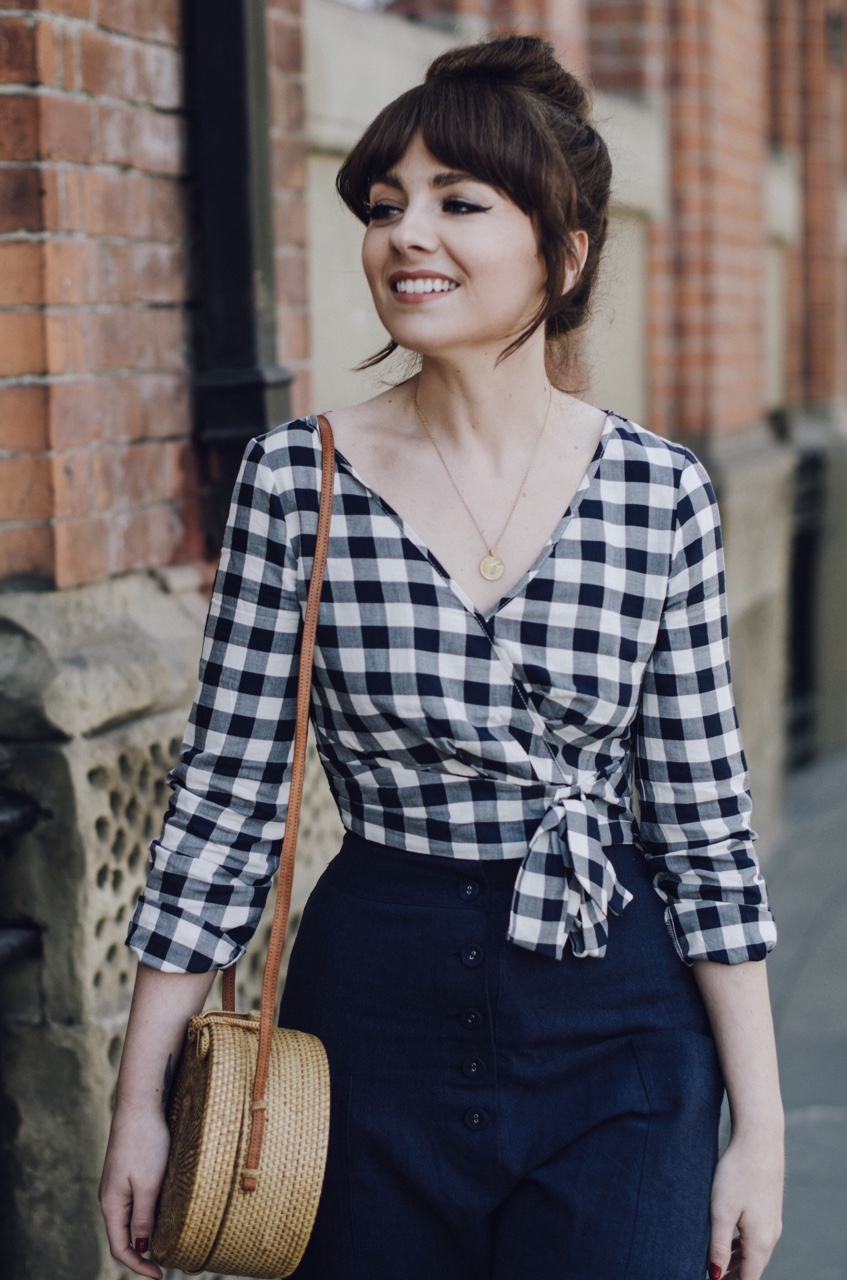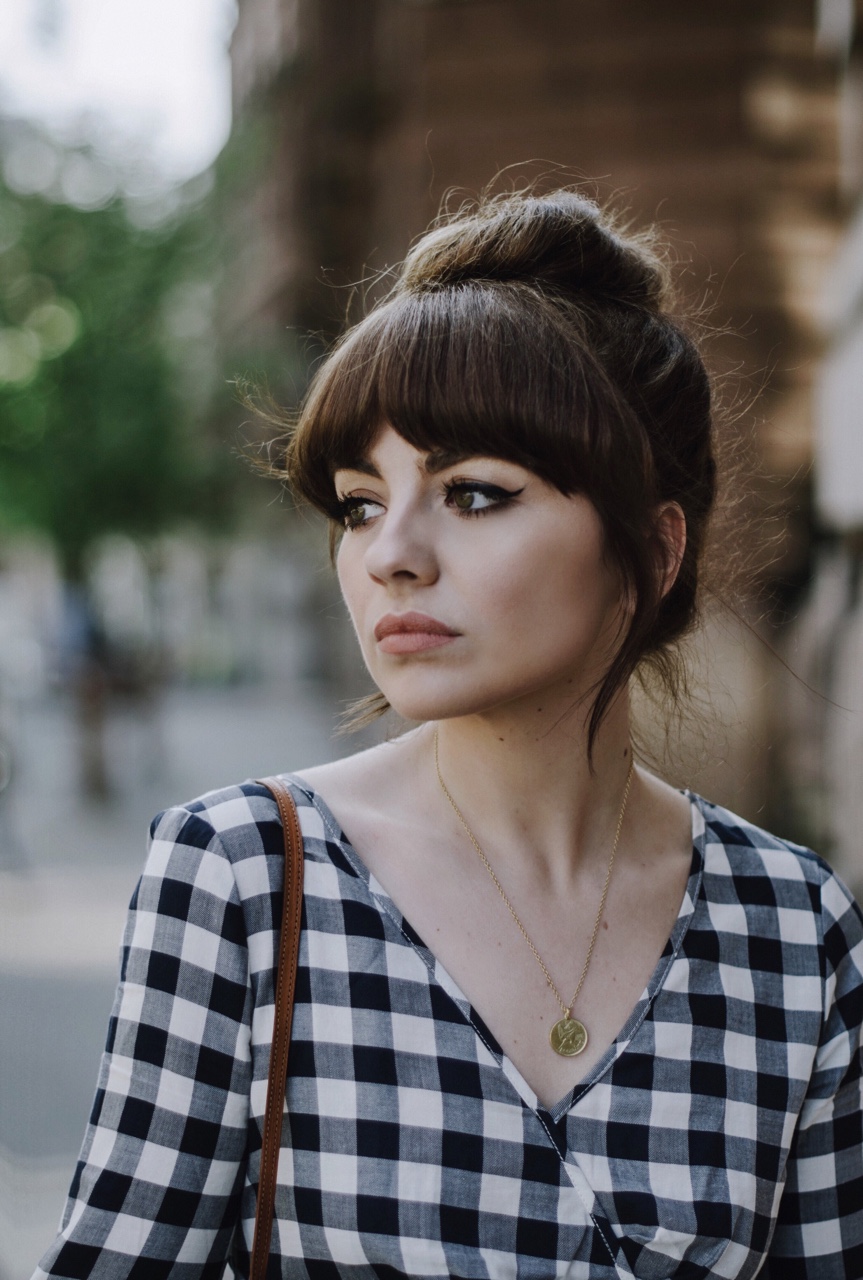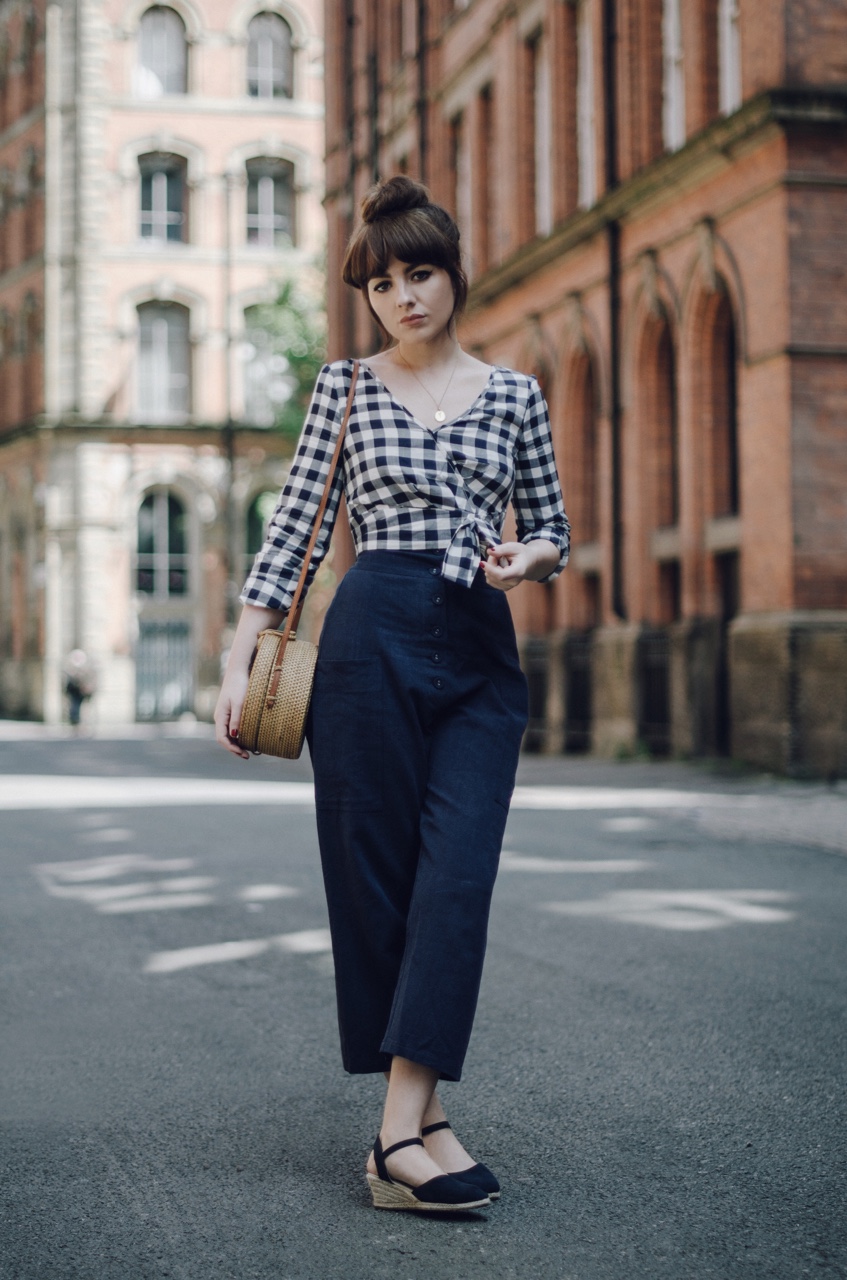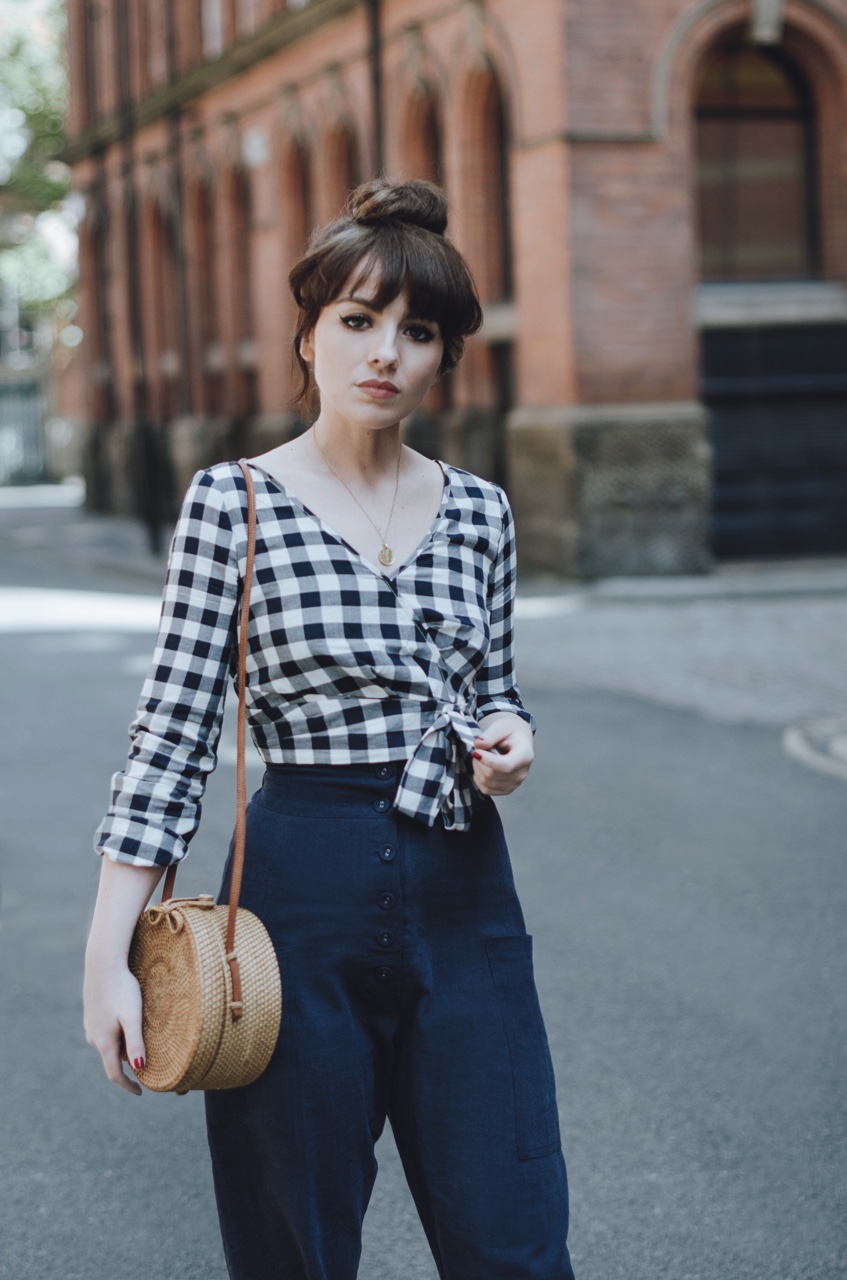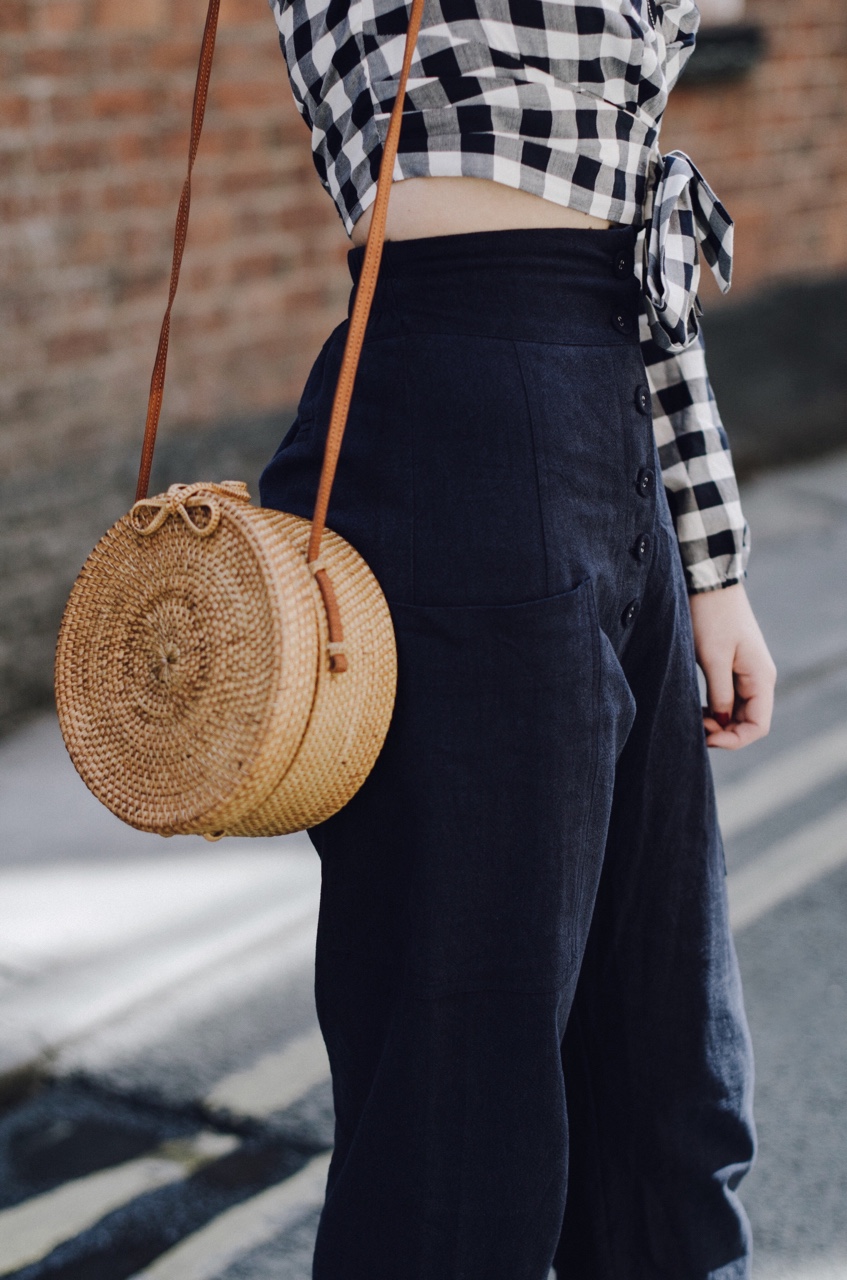 There's just something about gingham that makes me want to skip through a field somewhere, go and read under a tree, or attend a fancy picnic of some kind. I mean, I'm not asking for much – I just feel that a great gingham outfit deserves all of the pre mentioned royalties. I am also of the opinion that gingham should always go hand in hand with a great little basket bag (see Jane Birkin in La Piscine for ultimate 'how to wear gingham' reference). Gingham has exploded all over the high street recently, so it's easier than ever to find some unique pieces to update your gingham game…
I found this piece whilst randomly searching the Miss Selfridge website for shoes – it's not a place I shop all that often (kind of reminds me of my teenage years), but they do have some wonderful pieces! I tend to get stuck in a rut and always shop at the same few stores – so I was very pleased to come across this checked beauty and immediately popped it in my basket! I love that it's cropped because it means all my high waist items will work wonderfully, and the box detailing at the front just adds an extra something to the design. I love how bold the pattern is too – it's different from my other gingham pieces and really feels quite sophisticated. I feel like this is something I could wear to a Summer wedding/party with a switch up of make up and accessories to heighten the look.
These trousers are like some kind of magic waist reducing trousers – I stalked them for weeks until they came back in stock on ASOS, and I'm so glad that I did. They have that really minimal/scandi feel to them, and I planned on wearing them with Birkenstocks and slogan tshirts throughout Summer. I didn't quite realise how much I'd love them until I tried them on – they are the most beautiful navy colour, and the high rise button detail is just so beautiful. They are by a brand called Zacro, and seemed to sell out really fast – I can now definitely understand why! I'll leave the link below regardless as it's always worth checking back on your ASOS wish list as items do tend to come in and out of stock quite regularly.
I opted for my trusty La Redoute espadrilles that were featured in my recent look city inspired look book – I haven't had them off my feet since they arrived in my life, and would definitely recommend them if you're looking for really wearable/understated pair of espadrilles. I love how they have a simple ankle strap and just enough height to flatter any outfit – I haven't seen any others like this, and I feel they are a great place to start if you've been wanting to try a pair but are a bit apprehensive. They work so well with my wardrobe because they have that classic Mary Jane look to them that adds a vintage vibe to any look. They are my current go-to if I know I'll be out and about all day, they haven't hurt my feet once, and I love the overall finish they add to this look…
Alice x
---
Photography by Adriana
Top – Miss Selfridge | Trousers – ASOS (similar here & here ) | Shoes – La Redoute | Bag – Etsy
Shop the look