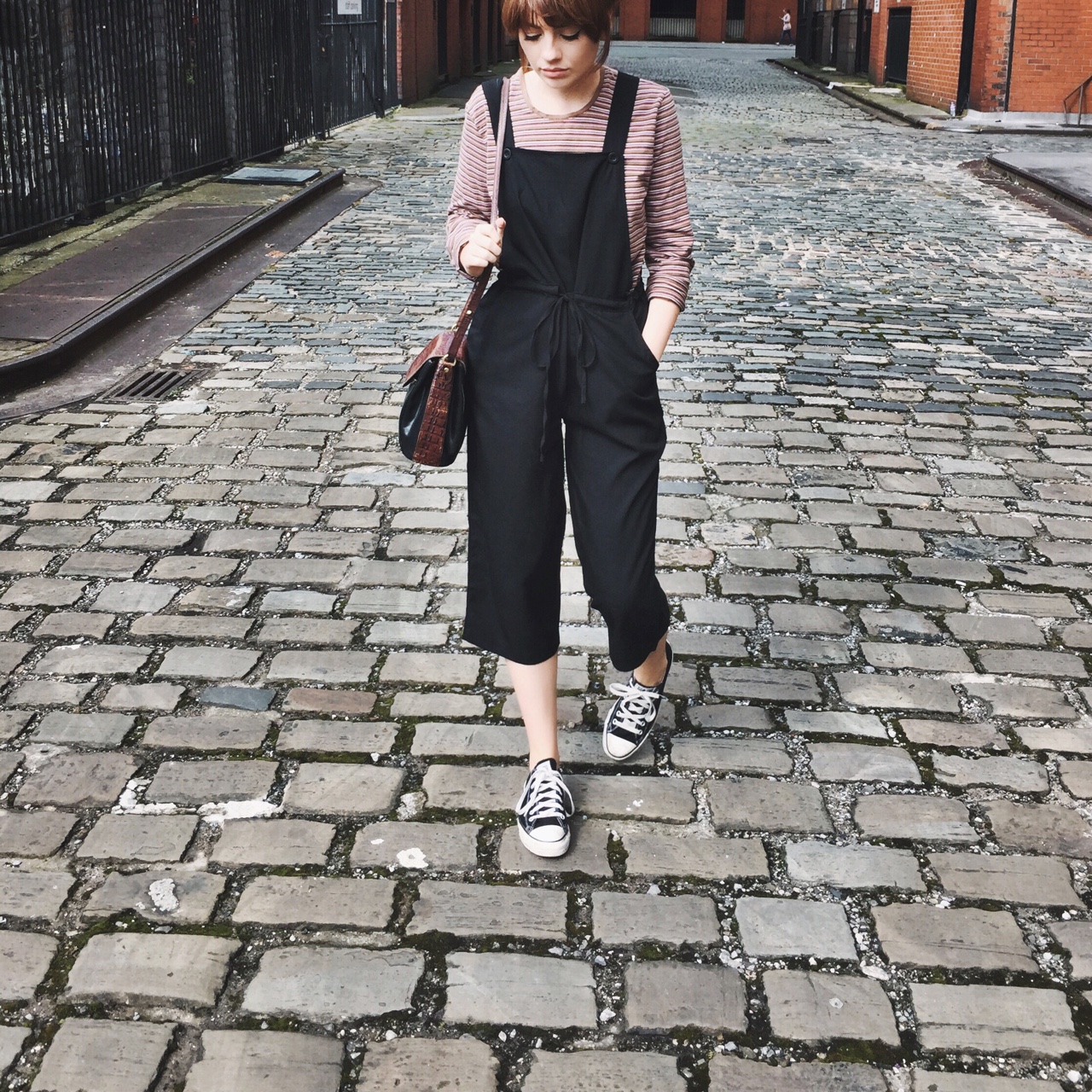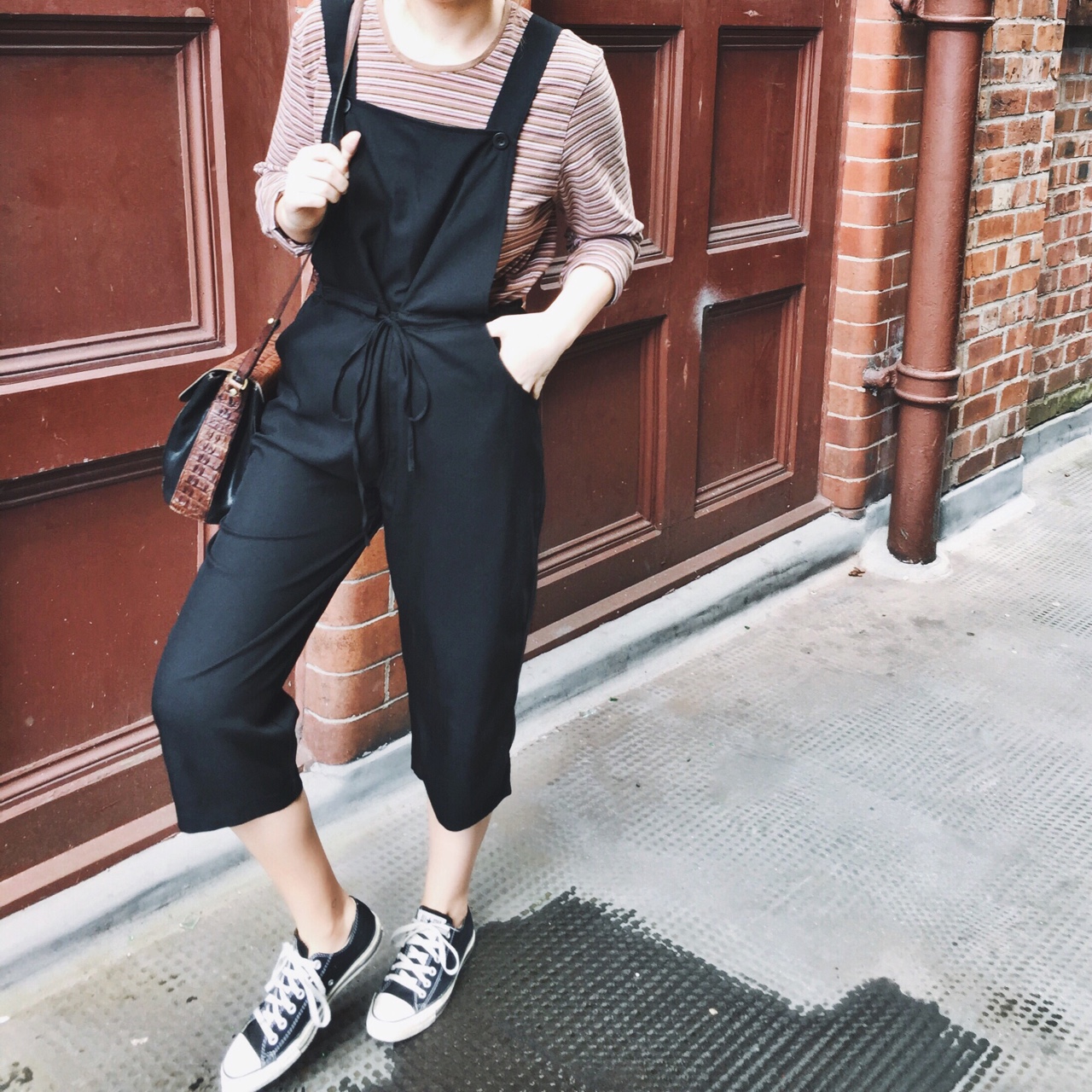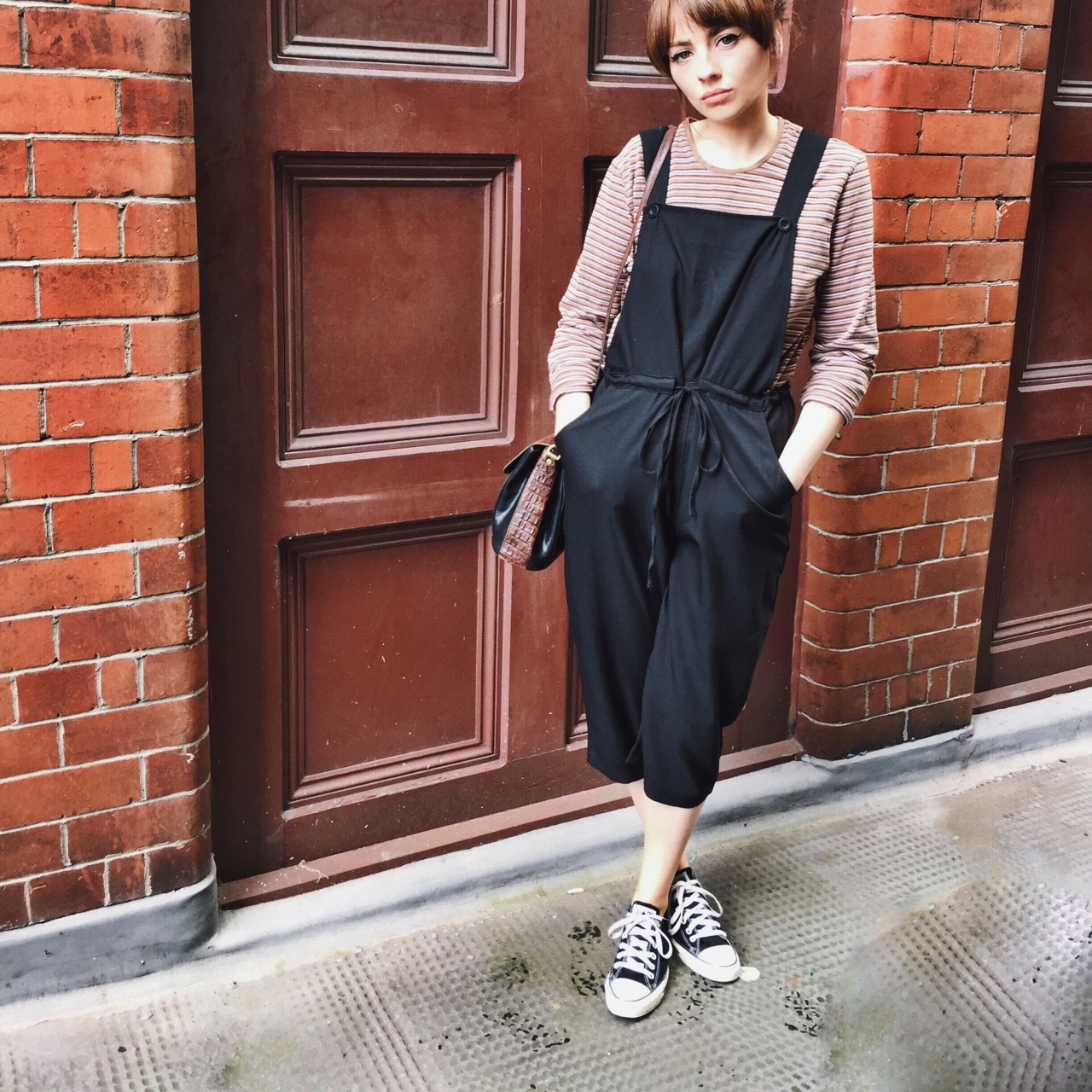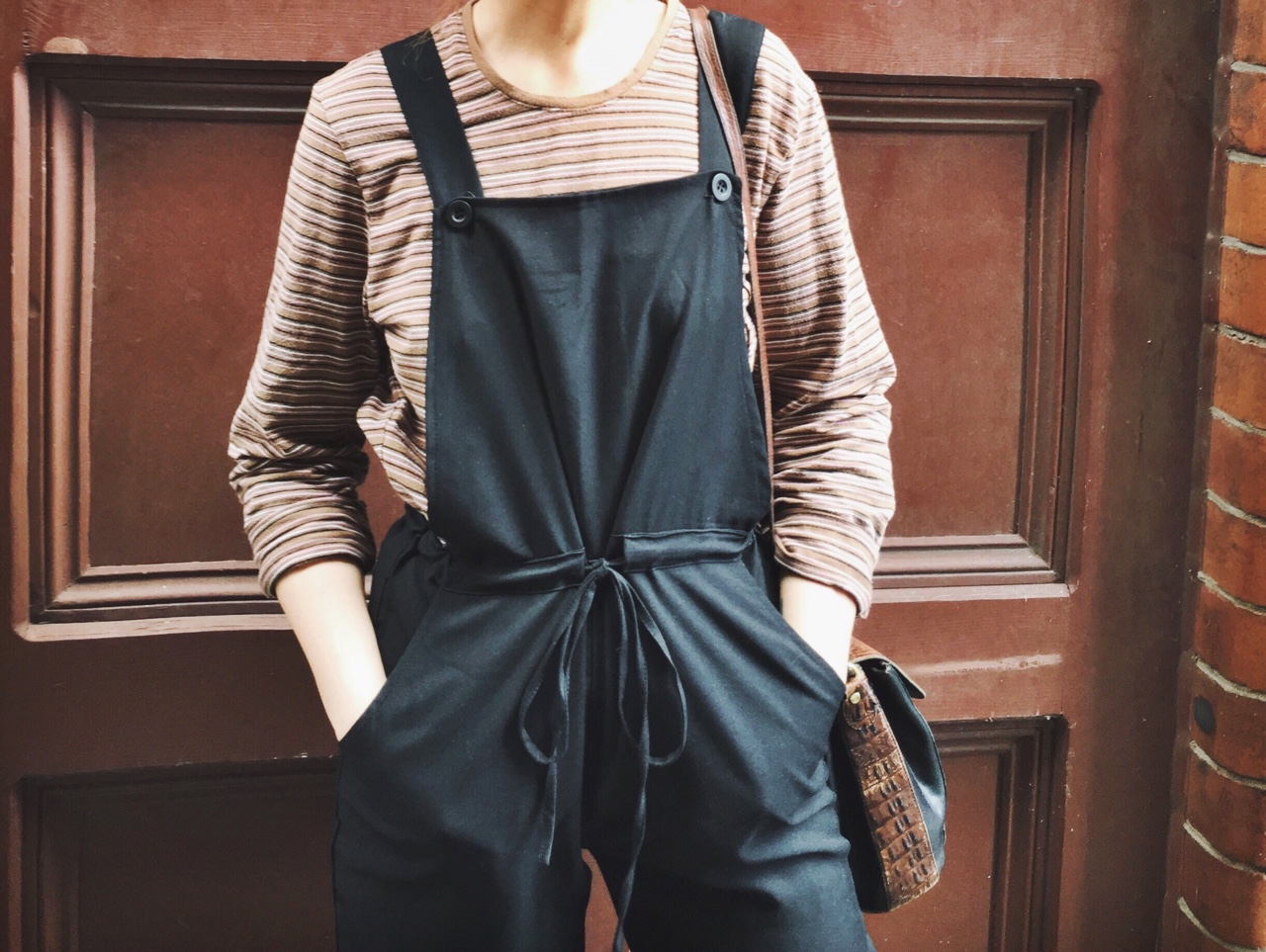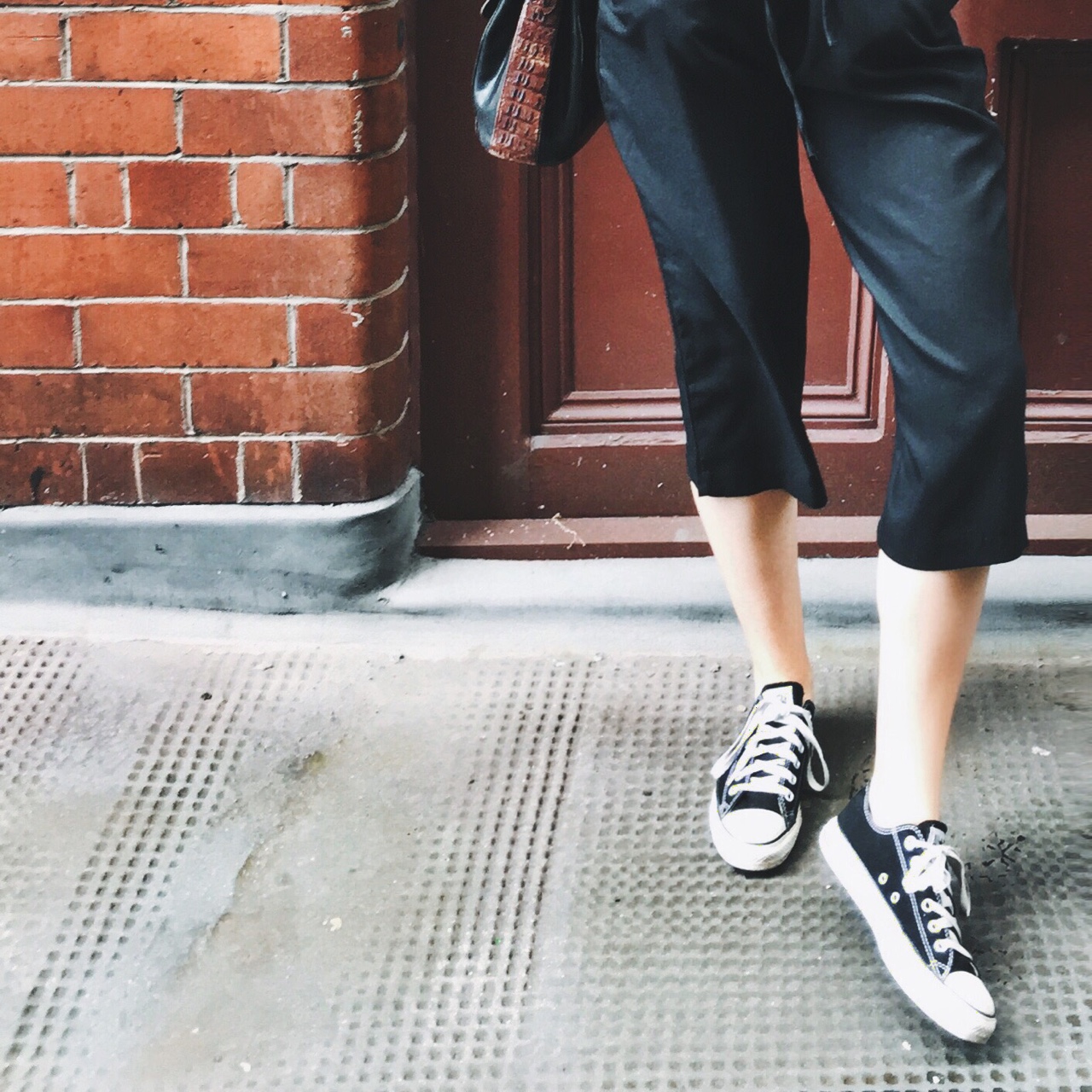 This week has flown by for me so a chilled out weekend was just what the doctor ordered. I love spending Sundays wandering around Manchester in search of new coffee spots, before heading back home to watch a film and try out new recipes with my favourite human. It's also the perfect opportunity to wear something laid back and comfortable – which I'm always in favor of in case you hadn't guessed already…
These dungarees are perfect for this time of year as they are thin and floaty, and depending on the weather you can just play around with different layers/accessories. I've worn them lots with various different t-shirts and a pair of Birkenstocks when its been hotter, but also with striped turtle necks and Dr. Martens/ankle socks when it's been cooler. They only come in one size, but you can adjust via the simple waist tie which I find to be a really flattering feature – it gives them a more feminine feel, and creates a classic silhouette on all shapes and sizes. They also stock them in a beige and pinstripe if you're feeling a little more adventurous!
I opted for classic black Converse on this occasion – y'know, just to make myself look even more like a five year old, and a classic striped top I've had for years. I like how the camel stripes break up the outfit a bit and highlight the structure of the dungarees. I think that's why stripes and dungarees work so well in general – it's the perfect amount of contrast and they balance each other out perfectly. It's definitely one of the outfits I find myself repeating the most and one I know I can always rely on.
Alice x
Dungarees – He Official
Top – Vintage Gap (similar here)
Shoes – Converse
Bag – Beyond Retro